The New Spot for Indie Hip Hop News and Reviews.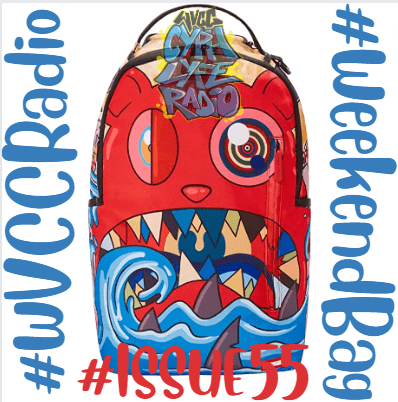 Happy Sunday Fellow 88ers. Hope your having as good of a weekend as we are down her in the 305. We had a blast last night at HOUSE PARTY AUG. Salute to all the artist and DJ's who made the night magical. You need to follow GEORGE SPITS, ORION aka BRASS BALLS, THELONIOUS ZAY, & HIGH NOT TAJ for really good Hip Hop. We are humbled and honored to be in a position where we could host a great night of hip hop where our local artist got paid to perform for their audience. If you made it out last night, or where not able to make it to the party, make sure you mark your calendar for Sept 24th, the "Last Saturday of the Month". Thats all you have to remember monthly if you want to be a part of HOUSE PARTY. Planning on vacationing in Miami, and want to rock a set for a crowd that really loves this Hip Hop Culture? Plan your trip for the last weekend of the month and hit us up a month in advance so we can set something up. With all that said, I might have to go out of town tonight and may not be able to host WVCC RADIO this week. In the meantime, we leave you with a CHUNKY WEEKEND BAG, full of enough New Hip Hop to get you by for th week. Enjoy and drop a comment letting us know what you think of our selection.
80 EMPIRE – INTERMISSION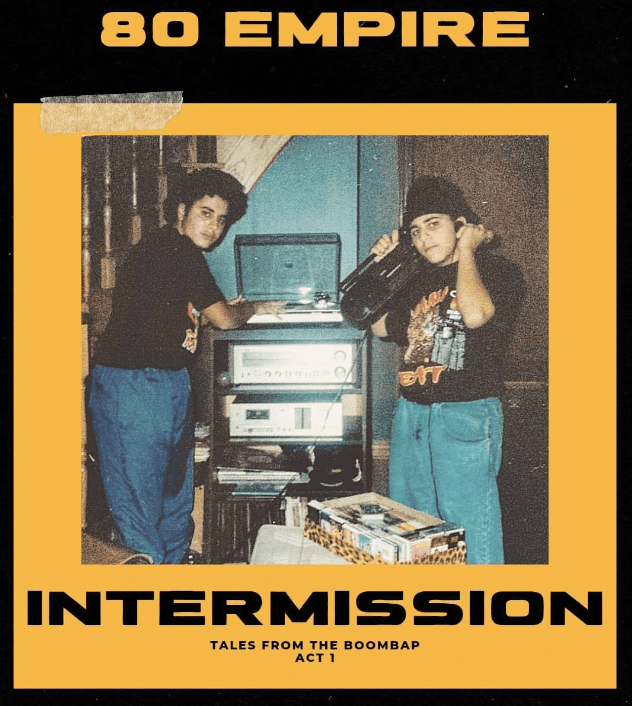 The two man band from Toronto, Canada, known globally as 80 EMPIRE, are back with their follow up project to last year's ANTHEMS & ICONS LP. A & I was a huge album full of top billing features including The Teacher KRS 1, KURUPT & MC EIGHT, DMC, KING CROOKED, LAZY BONE, SLAIN, NEMS, & GRAFH, just to name a few. This time the hit-producing blood brothers, ADRIAN & LUCAS REZZA, tag in some newer voices from Hip Hop's underground to add some fresh, new flavor to INTERMISSION, their latest EP. Not that the EP needs anymore flavor than what ADRIAN & LUCAS bring to it, as they make obvious on the album opener BUSINESS, a joint we are very familiar with here at CYPH LYFE RADIO. We have been playing it weekly since it dropped a couple of months ago. The horns sample, mixed with the classic Jacob Marley quote from A Christmas Carol, "BUSINESS? MANKIND WAS MY BUSINESS," set the perfect stage for "MR. ANALOGUE ADRIAN" to loose his mind on as he spits a furious set of verses and has enough left in the tank to freestyle the third verse before the song fades into my favorite Hip Hop song of 2022, period. The brothers have led a great marketing campaign for the album under their own GLADIATOR RECORDS banner. They have released a single and an accompanying video each month for the past 3 months to spark the interest of the Hip Hop audience who have come to expect great sonics from the EMPIRE. One of the singles that got everyone sitting at the edge of their seats is PAINTINGS, featuring La Reina, NEJMA NEFERTITI, one of the most exciting lyricist of our modern era, female or male. This song was an instant classic when it dropped in MP3 form. The video only made it that much more powerful and beautiful. (You can see our full article on the PAINTING single in the #SingleFiles Section of the WEEKEND BAG Issue#47.) 80 EMPIRE do not disappoint on INTERMISSION. Every joint is excellently produced by brother LUCAS REZZA who plays a number of instruments throughout the album, giving each track the perfect canvas for ADRIAN and their special guests to paint their verses on. ADRIAN doesn't only spit fire on every song; he also lays some of the sickest vocals I have heard from a male vocalist on a Hip Hop album all year. This gives INTERMISSION an extra layer of replayability and makes it hard for some of the hooks not to stay stuck in your head, which I am sure was part of the strategy. Songs like PAINTINGS, DEAR YOUNGER ME, and LIVE MY LIFE are bangers, but they are transformed into timeless pieces by the addition of ADRIAN's crooning. As you can tell by the operatic singing in the beginning of the BUSINESS video below, ADRIAN has the voice of an Italian angel. However, his voice is not the only special surprise on the album. How about a connection between one of the groups that pays the most respect to our pioneers? 80 EMPIRE meets one of the youngest new voices in the national indie Hip Hop community–none other than Coney Island's Lil Dee! On the sizzling "GBS," the 17-year-old kicks off his verse by paying homage to the "KINGS OF ROCK RAP, RUN DMC" as he proves why he has been turning heads since going viral with a 64 Bar Freestyle at the age of 12. Another surprise gem is the Latin Hip Hop infused "RAP PISTOLLEROS," where the REZZA Brothers take a trip down to one of their favorite childhood vacation spots, South Miami, to build with both WVCC's own, 8CH2OWENS, who fires off an all Spanish scorcher, and partner in rhyme EKYM1516, who reps correct for the Apache Nation, giving the NATIVE SLANG duo their 1st big feature on the tango inspired bop. Hold up tho…the surprises don't stop there! While they were in the neighborhood, the "Hermanos" reached out to longtime friend, Puerto Rocking legend DJ TONY TOUCH to jump on the track, which he does with professional precision. Not a speck of rust! Then, just to add a cherry on top, they invite world-renowned trumpet master ALEXIS BARO to lace the track with some killer horns to seal the deal. DJ GLIBSTYLES adds the cuts to the Spanglish hook, sung by MR. ADRIAN ANALOGUE, and there we have it! An instant classic that appeals to music lovers on multiple continents, speaking multiple languages. GLADIATOR RECORDS doesn't believe in barriers. They view obstacles as exercises to help get them in shape and propel them even further into their destiny of success. It wasn't always this way tho. As they explain on my favorite song on the album, DEAR YOUNGER ME, they used to be the Cowardly Lion, who grew up to find out he had courage all along. PREPARE TO DIE, with its classic Scarface and Princess Bride samples over the horns and laid-back break is a perfect display of ADRIAN's pen. He "Cuts You in half like Remus and Romulus" of Roman mythology, only to feed you to NADIRAH X, a name and voice I was totally unfamiliar with before hearing this project. I am now on a serious hunt to find out more about her. Speaking of surprising guest appearances, SPEEDY DA ICON steals the show on LIVE MY LIFE as he kicks off the song reminiscing on the Hip Hop that raised him, using a witty method of repurposing the name drops he fills the 1st verse with. ADRIAN closes out the song with some Barrington Levy scat that almost made me throw my phone out the window. The album closes with the group's latest single featuring DRUM WORK ENT artist 7XVE THE GENIUS who shuts shit down on her verse. As she and AD remind us, some days you're the big dog, and some days you're getting pissed on. Don't let the bad days keep you from working hard to get to the good ones. As 80 EMPIRE have proven their whole lives and careers, nothing comes easy, but dreams are attainable. They have been able to live out their musician dreams since playing in a small band in high school. They have worked with most of their Hip Hop and musical heroes. They have opened and kept an indie Hip Hop label running successfully during one of the hardest financial times in our history, and they have survived Covid (ADRIAN was hospitalized for months with Covid 19, which left him to recover from a collapsed lung), only to come back and write, produce, sing and record one of the hottest albums of their careers. And let them tell it, this is only a brief INTERMISSION between projects. We are proud to be friends, fans, and allies of the Empire. We pledge our allegiance, and after hearing INTERMISSION, you will to.
---
JID – THE FOREVER STORY
Written by: Presha
What's the difference between never and forever? About five years. Atlanta's JID dropped his first studio album "The Never Story" in 2017, and now five years later, he answers his debut with "The Forever Story." Not that he hasn't been busy in between, but the polarity in the titles reflects a growth and maturity heard in his newest masterpiece. His tightened bars and malleable flow have the wow factor of a Kendrick Lamar, with a poetry that's otherworldly but approachable. For my review, I was tempted to write one word: "Wow!" and publish it. But I felt it was only right to give this young torch bearer the effort his talent deserves. If you haven't ever tapped in to JID, you're missing the chance to witness Hip Hop's natural and beautiful evolution. This is Atlanta soul food: Bars, grit, and hot shit.
The Story of Forever is timeless, but it clocks in at about an hour's worth of pure fire. The 15-track album includes two previously released singles: "Dance Now" featuring Kenny Mason and "Surround Sound" featuring 21 Savage. (Both videos are amazing!) Now, I'm not a big fan of 21 Savage, but the way producers DJ Scheme, Christo, and Nuri flip that Aretha Franklin "One Step Ahead" sample (Think "Ms. Fat Booty by Mos Def) and marry it with a more modern sound makes me hopeful. I saw it as a unifying force, a bridge between two dimensions of time. The remainder of the project includes appearances by none other than Yasiin Bey (Mos Def) on "Stars," Lil' Wayne on "Just in Time," Lil Durk on "Bruddanem," EarthGang on "Can't Punk Me," Ari Lennox on "Can't Make U Change," and more.
The Forever Story is JID's origin story. It's pays respect to his home while traveling. As part of J. Cole's Dreamville roster, JID's name should be mentioned among the newest generation of greats. The hard part about describing JID's work is that it's so fluid it doesn't sit still long enough for me to identify and comment on its beauty. It's a kaleidoscope of colors and patterns that form then switch quickly to spark new wonderment with each transformation. But I think this should be the goal with art and in life. We should evolve, experiment, and test the ranges of our creativity. We should never sit still. We should leave "never" behind and find "forever."
---
THEE SACRED SOULS – SELF TITLED DEBUT
Outside of the Hip Hop genre, there is no album I have been more excited for this year than the self titled debut album from San Diego CA's THEE SACRED SOULS. I'll admit, as a curator for our CYPH LYFE Radio show, I pride myself in finding and breaking new artist to our Audience first. I have been playing THE SACRED SOULS for our viewers for the past 3 years since I found them on the PENROSE RECORDS YouTube Channel in 2018/19. Ever since I played CAN I CALL YOU ROSE, I was sold on the Retro Doo Wop/Low Rider Soul band that is part of the West Coast wave of Brand New Old School. Every single they dropped deepened my admiration for their music and when they finally announced the release of their debut full length, I pre-ordered my duel-colored wax and T-Shirt Bundle right away. Now we finally have the complete LP, produced by the DAPTONES's Founder BOSCO MAN aka GABRIEL ROTH, which includes such great vibes as EASIER SAID THAN DONE, TRADE OF HEARTS, & the hugely sampled WEAK FOR YOUR LOVE (That's right, Hip Hop Producers are already sampling and chopping up this groups music, guarenteeing these cuts will be future classics). We are treated to new releases OVERFLOWING, FUTURE LOVER, SORROW FOR TOMORROW (New Fave), Amongst others that all solidify JOSH LANE (Lead Singer), ALEX GARCIA (Drums), & SAL SAMANO (Bass) as a serious musical force we will be hearing about for years to come. As I listen to the album for my 7th time this weekend, I am reminded of long drives with my Pops (Rest His Soul), who would play the "Oldies" on Magic 102.7. Ironically enough, thanks to bands like THEE SACRED SOUL, THE SIN SEERS, DURAND JONES & THE INDICATIONS, and others, I know have a whole New Generation of Oldies to turn MY Kids on to. Press play on the playlist below and enjoy some soul on a Sunday.
---
THE SILVERSMITHS (SANKOFA & JOHN DOE) – THE BEAT SHAL INHERIT THE VERSE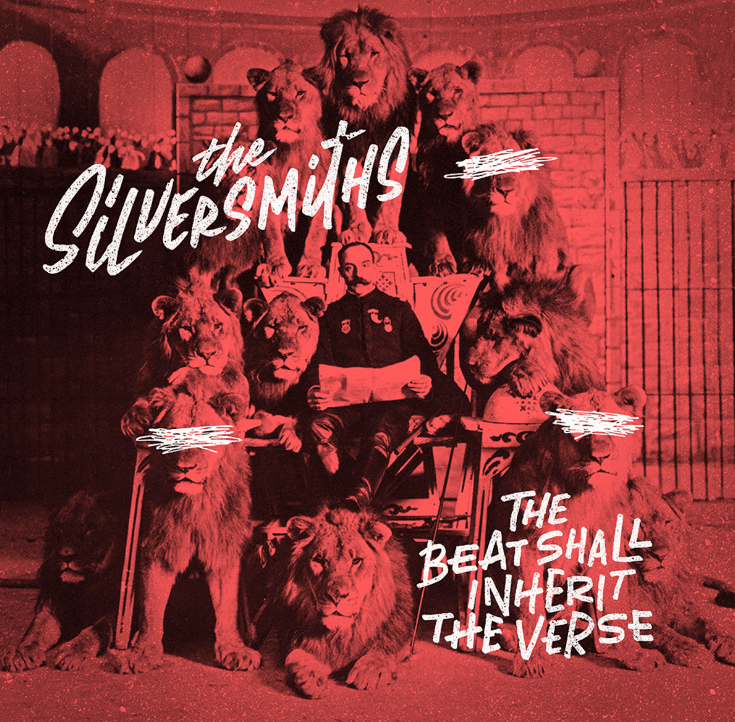 If you have been a fan of the Bearded BARtender named SANKOFA for any amount of time, you have probably heard and enjoyed the work of his brother in rhyme JOHN?DOE. The Saint Luis Obispo California word lord, DOE, has been featured on every KOFA release for the past 2 years similar to how COMMON's Father made a guest appearance at the end of most of Son's albums, while he was still with us on this plane(RIP Lonnie Lynn). However, what JOHN?DOE drops on each album is far beyond a POPS RAP. More like "Hide the women and Children" Raps. The ferocity with which DOE writes and delivers his verses made him an instant favorite of mine. Keeping me excited for his appearance on every new SANKOFA release (and as you know, KOFA is constantly releasing material). Every colab song leaving me wanting more from them as a Duo, secretly wishing for a full album. Little did I know, 4 years ago they started working on their latest joint release with producer AGENT ORANGE of Chicasha OK . This past week, My wish came true with the posting of "THE SILVERSMITHS – THE BEAT SHALL INHERIT THE VERSE". I asked SANKOFA about the making of this album and he shared the following.
"Once upon a time, a good friend (JON?DOE) and I sent vocals off to another good friend of ours (Agent Orange) who was a producer who then disappeared for 3 and 1/2 years. Given his history (being thrown from a street sweeper by a train, being slashed by an ex's abusive boyfriend in a bathtub, all kinds of madness), I was worried that he died. Of course, he didn't die, he returned to us cackling in an email saying that he was rebuilding the entire album. That is what dropped this Thursday."
Fort Wayne's SANKOFA & S.L.O's JOHN?DOE are Centurion of the Library of Alexandria. Guardians of the sacred art of Word Wizardry. They have vowed to defend the honor of Vocabulary with their lives and they have not fallen off yet. Their word swordplay exhibition on CROCODILLAGATOR, GARBAGE DISPOSAL, and on the funky WA WA Guitar driven MAZEBO will leave sliced up with more than a mear flesh wound. It's not only their bottomless well of words, but their Swiss Army Knife of Styles keeps every one of the 12 tracks sound fresh. It's not all Punchlines and Syllable Juggling on TBSITV. The 2 serve up a Bag of organically grown gems on LARD OF THE FLIES over the AGENT ORANGE funky horn chops. Over the organ keys ORANGE plays on SHARKPROOF. On the internet addiction intervention, CABLE GRIPS, and on PAPER HOOPS they give us that perfect Hip Hop Knowledge nostalgia over an Instro so nasty you'd think the Soul Brother Pete Rock produced it. JOHN?DOE almost made me crush my phone when he spits "The stakes is high like nails in the wrist of Christ/ The Passion of the Lamb rewritten as a Plot Device/ . I can't help but get amped off of their duo chemistry as they go back and forth on FLIGHT CHECK. Can't say I'm the biggest fan of CODSWALLOP & FLAPDOODLE, but I'm quickly recaptured by the SILVERSMITHS playing Volley Bar over the grandiose DIEGO MARADONNAHUE. The album ends with the bluesy THE KEEP, which is full of enough positive affirmations to get you up off your ass and out the door on a Kofa Jog. SANKOFA and JOHN? run along side you motivating you to not quit on yourself (JOHN's methods are a bit more tough love, don't take it personal). The album finishes leaving me feeling inspired. Full of good energy, and the want to press play again and keep running. I know there's mad shit I missed on the first listen.
Get Your copy of THE BEAT SHALL INHERIT THE VERSE, it's worth every penny and your attention.
https://sankofa.bandcamp.com/album/the-beat-shall-inherit-the-verse
---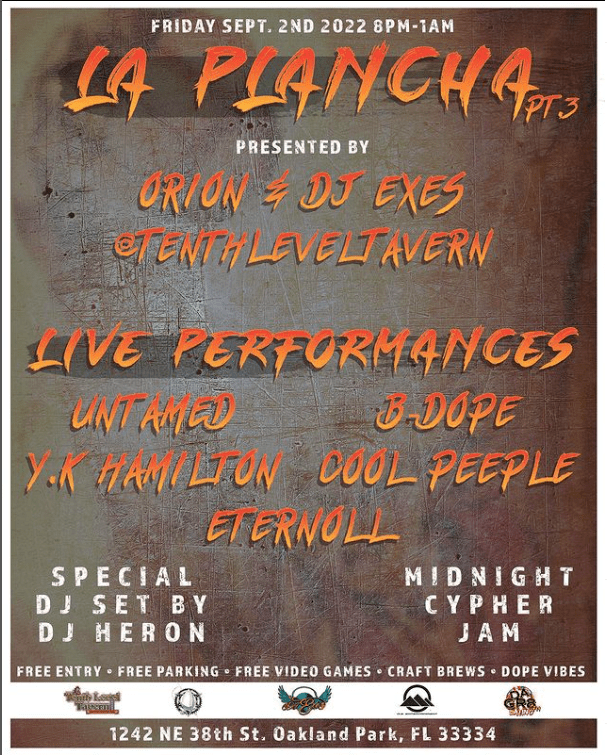 RAPPER BIG POOH – TOO DREAM IN COLOR
Written by: Presha
Do you dream in color? Most people cannot even recall their dreams, or when they can, they perceive them to be colorless. Only a quarter of dreamers recall color in their dreams. In an influential study of dreams back in 1943, it was confirmed that dreams are by nature grayscale. Color is rare, appearing mainly when portions of the dream are emotionally charged or the result of content that has been psychologically repressed. With that in mind, it is highly probable that a person who is unpacking their psychological baggage might encounter color in their dreams.
Rapper Big Pooh is clearly doing the hard inner work necessary to evolve as a person, and as a result, he is "Dreaming in Color." His newest album is not only colorful, it's honest. It's vulnerable. It's relatable. There's a line on "In Surround Sound" where he says, "…whether it was Amazon, drive Uber, or drive Lyft/ or concentrate on my gifts/ my nigga, I was down, but I did not quit/ If you lookin' for a sob story, this not it…," and I feel him. I feel his hustle, his grind, his determination. When he shares his experience as a substitute teacher, I see a different hue to Big Pooh. Most importantly, I see his evolution. This is the general tone of his most intimate work to date. There's no flash, no gun talk, no designer brands–just honest art and humility. Real life.
Rapper Big Pooh is a founding member of the esteemed North Carolina group Little Brother, the group that introduced us to 9th Wonder. His credibility is unquestionable. Unfortunately, the music business complicates things, and each member of Little Brother had to tread their own path. (Latest news: He and Phonte are communicating again.) On "Changing Again," one of my favorite tracks on the album, he describes his turbulent music career, from forgoing college to signing a deal to going the independent route. On "LS400" he recalls how he used to floss in his Lexus and admits, "…that shit wasn't me/ I was willing to play the part…." Once the Lexus was sold, he learned that being himself is enough. While this album is solid sonically, the color of his work comes completely from an internal place. "Dreaming in Color" is a quality blue collar contribution to the culture that anyone can relate to.
DECLAIME & MADLIB – IN THE BEGINNING VOL 2
In the Beginning (Vol. 2) continues the treasure trove of the early works of Declaime & Madlib, the longtime collaborators who helped usher in a new sound and style from the city of Oxnard, Calif. This collection is brimming with previously unheard tracks from this beyond-creative duo that blends hip-hop with funk, jazz, soul, and psychedelia to lay the groundwork for so many other emcees and producers.
For Declaime (a/k/a Dudley Perkins), this series serves as a way to honor his friends and the city that raised them. He shouts out names like The Almighty Metaphor (aka MED), Oh No the Disrupt, DJ Romes, Kazi, and more, who he says "created a lane for the city of Oxnard to get the recognition it deserves." Some of them make an appearance in one form or another on this collection, too—Romes, for example, mastered the project—that compiles 10 previously lost tracks that were recorded from 1993 to '96.
In The Beginning (Vol. 2) is entirely produced by Madlib, who provided all the cuts as well. His instrumentals are on that raw and dusty vibe as they move freely through genres and sounds, like on standout cuts "Bandwagon,"WLIX," and "Signs (feat. Wildchild)." Those are all highlights for Declaime, too, and they demonstrate his ability to blend his observations of the world with bravado and third-eye insights. Even as young kids just getting their feet wet in the studio, these two were firmly on their path.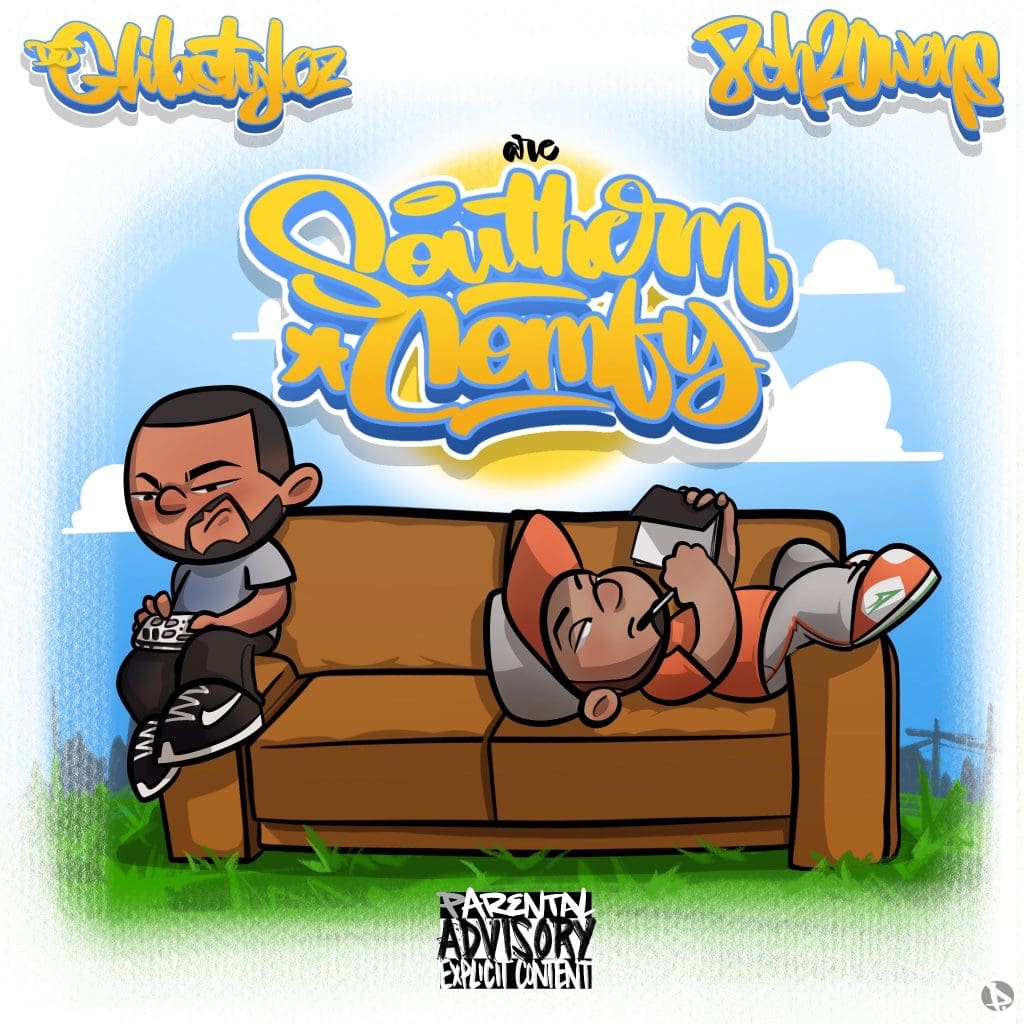 DJ Lordjazz – The Plain Dealer 2 (Album)
WVCC RADIO is proud to report on all things Miami Hip Hop. So we got super excited when found out that the DJ responsible for the sound behind legendary Hip Hop Duo LORDZ OF THE UNDERGROUND now calls Miami his home. Not only does DJ LORD JAZZ claim the 305 as his new stomping grounds, but he has just dropped his sophomore solo album to "HIT YOU 2 TIMES, AND MAKE IT FUNKY" on THE PLAIN DEALER 2. We are treated to a LORD JAZZ at the top of his production game. Not only cooking up some serious heat on the sampler and techniques but also putting together some great pairings of the Undergrounds nastiest. The blend of England's SONNY JIM & QUEENS INFAMOUS MOBB General BIG TWINS is genius. The session between ED O G and (Prrrrr TERRAH) TERROR VAN POO is disgusting over one of the illest reworkings of the Isaac Hayes classic I have ever heard. SOUND D ALARM with L.O.T.U.G. partner DO IT ALL is an entire vibe with FATIMA leading the birds in song on the hook. This one is summer banger to be played loud while you roll around on the Weekend. THE OUTSIDERS YOUNG ZEE & PACE WON give you a smooth ass whooping over THEY DONT WANT MONEY where YOUNG ZEE ends his verse "Calling your Mom a Whore (Gasp)/ I don't want War with Your Ass / I just want More Cash/ Talk to him Lord Jazz/" . LJ certainly talks to us on every beat he produces, every hook he lays cuts on and his fingerprint is behind every song and verse placement. His underlying message is woven between each song on the audio clips he chooses to gel the songs together. Like the one at the beginning of BLACK MAN where YOUNG NOBLE, PLANET ASIA, and DRE ROCK drop precious jewelry over the Organs and horns and Violins LORD JAZZ orchestrates together. Only to Pimp it out on 77 CUTLAS w/ VIC SPENCER. There are so many different Vibes on THE PLAIN DEALER 2, it's easy to believe there is no sound LORD JAZZ can't produce. Except for that Sell Out Sugar Pop shit. In an era where DJs have turned their backs on hard hustling Real Emcee's, and Rappers have forgotten that Hip Hop is Nothing without the DJ, LORD JAZZ has stood up to show HE still keeps it Right, and demands that you do as well if you are going to rep this culture.
https://djlordjazz.bandcamp.com/album/the-plain-dealer-2
MEYHEM LAUREN & DARINGER – BLACK VLADIMIR
Written by: Presha
Meyhem Lauren, Action Brunson's culinary codefendant on the show "Fuck, That's Delicious!" teams up with Griselda's chief beat maker, Daringer, for the first release under his Black Truffles imprint. If you can't tell by the name of his label, Meyhem likes to chew and sip. So, what's on "Black Vladimir's" menu?
The first track, "Black Pinot," features his Queen's cohort Action Brunson. Meyhem goes in "…shaving truffles on the ziti," smashing some "pollo guisado, rice and peas," sipping the vino and passing the plate for Action to eat. There's "Red Pesto," with its tasty Conway the Machine feature; "Chicken Chinese," a track seasoned with Daringer's dark rub; a healthy portion of "Nigerian Vegetables;" and "Raspberry Crush" where Hologram puts the "gun to ya temple" and turns your brain into the "soup of the day–lentil." Even on "Valedictorians" Meyhem spares no expense when he drops "four stacks in Petrosian/ addicted to the sturgeon like a surgeon shooting opium."
While most of Black Vladimir is unsurprising, Daringer's murky melot pairs well with Meyhem's menacing marinara. Add some Griselda guests and even the occasional "DO-DO-DO-DO-DO-DO-DO!" cameo appearance, and what you have is the recipe for a satisfying full course collabo.
NYCK CAUTION – LITTLY NICKY
PRO ERA Representative NYCK CAUTION delivers his latest EP, LITTLE NYCKY from his personal cell in the corners of Hell. To quote the QB God, It ain't hard to tell NYCK has been sparring by the sharpest of the new school of NY spitters. SHA HEF, LOU FROM PARADISE, Fellow Beast Coaster CHUCK STRANGERS, AK THE SAVIOR, REMY BANKS & GORILLA NEMS all join in the underground Cypher in Hades making this blazing album to hot for Satan himself. Speaking of the Devil, you can find him meddling in the Details of the album closing story of CAUTION's issue with commitment. He definitely doesn't have a problem delivering an album that's as sizzling as a Pool Party BBQ at the Lake OF Fire.
Yall follow NYCK CAUTION to stay up on everything he drops. https://www.instagram.com/nyckcaution/
OC FROM THE NC – THE LIST GOD SENT US
Written by: Presha
North Carolina's contribution to the culture is unquestionable, and emcee Octavius Dion Taylor proudly wears his state like a crisp pair of Carolina blue Jordan 1's. Octavius, OC for short, chose to add the tag "from NC" to his name so the world knows where it all started. Now, he teams up with DJ Flash from Greensboro to manifest his destiny.
DJ Flash, known for his work with NC greats Little Brother and 9th Wonder, now produces and hands out holy Boom Baptisms. Their collaborative project, "The List God Sent Us," is fire mixed with fate. It's divinely constructed and even includes an MF Doom conjuring to possess listeners. The cover art depicts a woman of taste at a museum seated with her shoes kicked off. She's captivated by a painting. In the painting we see a dark ceremony and a man charged by a wire being electrified by the magical MF Doom mask. And OC's performance is indeed electrifying. For about 43 minutes, he brings energy on a 100% charge–all bars full!
Some of the bar work is subtle. You gotta listen close. Like when he says, "…a nigga feel like Dave East/ working on my method/ y'all won't play me," you might miss it. Other bars are more obvious, but still clever, like on Mr. Miyagi when he opens with, "Flash like my Mr. Miyagi/ 'you gon kick it when I put the wax on'/ my nigga, try me!" He even incorporates fellow NC representative Petey Pablo into his lyrics when he encourages shorty to take her "shirt off and spin it round ya head like a helicopter." OC is gifted and "The List God Sent Us" is North Carolina Hip Hop at its finest–musical manna from heaven.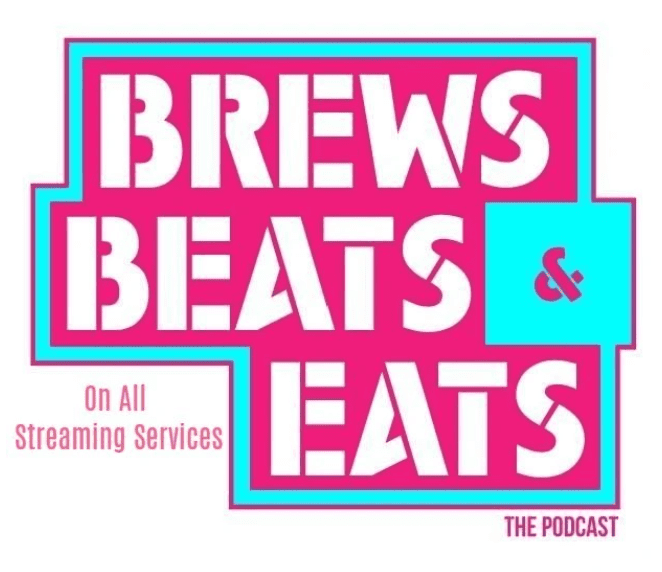 #CyphLyfeRadio #SingleFiles
CHOCO VALENS – MIAMI ESTATE
Welcome to the "MIAMI ESTATE" of money burning madman CHOCO VALENS. CHOCO & constant collaborator @DIRTY5 have finally dropped the official Visuals to one of the hottest singles to come out of Miami in 2022. With the beautiful HANNA JOYCE lending her modeling skills to the shoot, the @DIRTYLEN5 production came out masterful and displays VALENS at his most grandiose. The more we report on him the more we realize, that there is really No Cieling for this young Colombian Shooter when he has the right team around him.
NORTH STAR THE GENERAL – FOR KENDALL Feat B-DOPE, VIE ONEIRO, MONEY MOGLY, 8CH2OWENS
Written by: Presha
Back in 1995, Mary J. Blige released the single "I Love You" from her sophomore album "My Life" which contained a majestic piano loop from Isaac Hayes's "Ike's Mood." I remember closing my eyes and soaring into space as I listened to Mary's heartfelt letter to a lost love. Then, when the remix dropped, featuring my favorite Duck Down duo Smif-N-Wessun, I knew I'd love Mary J for the rest of my life. On the remix, Smif-N-Wessun spit, "Before I slip into blackness, I prepare for combat/ protect my dome cuz that's where my home's at." Now, twenty-seven years later, North Star the General and his Dade County battalion utilize this classic track to introduce the world to the home they love.
Kendall. Kendall King, B-Dope, sets it off with his hood (88th) still swinging on a medallion around his neck. Then, the General himself, North Star, reps his Common Ground Music Group like a boss. Kendall Queen, Vie Oneiro has the difficult task of filling in for the incomparable vocals of Mary J for the chorus, but she completes the mission. Next, we hear The Big Wolf, Money Mogly, slide across the track sounding more 305 than South Beach and Heat games. Finally, WVCC's own 8ch2Owens walks us through Kendall streets and it's deep Hip Hop history. "For Kendall," like Mary J's classic ballad, is a love story. It shows love to their home, and the video, which consists of clips collected from Kendall Hip Hop events, is like a family scrap book or a history lesson. I found it both proud and humble. It waves the Kendall flag while acknowledging the community it represents.
SHOWROCKA – CALL YOU BAE feat CAPPADONNA & DAPHYA
1st time I heard SHOWROCKA was on a colab project with the Fort Wayne Polar Bear SANKOFA on their joint SHOWKOFA album. He left such an impression on us we have been bumping anything with his name on it ever since. This week he drops off CALL YOU BAE, a smooth dedication to the Queens in our lives, produced by TEMPER BEATS. The beat is a brisk walk in the park on a cloud free day and gets blessed by the guest appearance of the WU's CAPADONNA, who is preparing to pillage the scene once more with his new album 3RD CHAMBER GRAIL BARS produced entirely by STU BANGAS. On CALL YOU BAE he opens the song with his trademark Tame' game, talking nice nice to the sisters. The song is laced together with a salty sweet hook by DAPHYA talking about a love that rises above the hate of the envious. ROCKA sweeps the 2nd verse of its feet with an impeccable flow. He chases cougars while paying homage to the WU and spits a verse that connects with CAPS naturally, No "Struggle Beard".
As we played through SHOWROCKA's releases we came across his recent release PAY THE RAPPERS feat SPEK ARSON. Another banger that we agree with 1000%. Check the video below, follow SHOWROCKA on BANDCAMP, and buy some product at https://showrocka.bandcamp.com/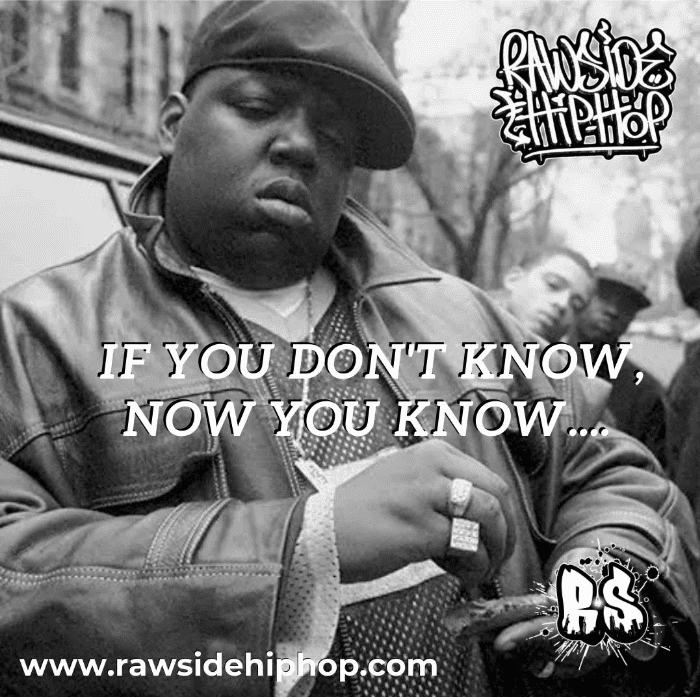 DJ MATTY LITE & TONES – FOR THE KIDS Feat SPIT GEMZ & DaGodWes
Hold Up. Before you start reading, Press Play on that link above. You need to hear this while you read the review.
DJ MATTY LITE is Day One family with WVCC RADIO and the CYPH LYFE BLOG. We have reviewed his releases with CoCreator TONES for the past 3 years, and have enjoyed bringing our audience back to back to back quality releases from these Underground Soldiers who need to be on your radar. The latest release from TONES & LYTE features the Vicious SPIT GEMZ of RIKER ISLAND BOXING SCHOOL fame and DA GOD WES, who was just introduced to us at WVCC by the homies DEAD POETZ SOCIETY (check the Video for REFLEKTIONZ by DIFFERENT BREED 860 on the DEAD POETZ article above). The haunted singing intro gives way to SPIT GEMZ serving a sobering wake up call. "Shoes for our kids. Hospitals Too/ We need food we can monitor, we got alot to lose/ We need to wake the fuck up cuz we got alot to do/ I'm a be a greater man cuz I got a lot to prove/" . GEMZ, TONES, and WES refuse to "Let these motherfuckers Feed You Lies while you starve to death". MATTY LYTES electric guitar yells and piano key rain drops add extra emotion to each passionate verse, making this a song that sticks to your ribs after a listen. Give it a couple of more spins. We need alot more of this here.
DEAD POETZ SOCIETY – DAYZ FORWARD
This week we were blessed by a couple of exclusives from our good friends the DEAD POETZ SOCIETY. Long time friends, Producer DNA CHOPS & Emcee/Producer V-8 blessed us with an unreleased single named DAYZ FORWARDZ which proves once again why DPS has become one of our favorite pushers of New Era Boom Bap. The production is could easily be mistaken for DJ PREMIER or PETE ROCK, a slapping sample chopped banger that takes you right back to watching Rap City after school in the late 90s. Emcee V-8 is a master on the microphone apparatus, with a memorable vocal tone that stands alone like that of Guru, Q Tip, or Masta Ace. His bars hit their mark precisely when he states " My verse will force rappers to want the vaccine/ My Verb Spits sick, it infects your scene/ You'll need a boost quick after this next verse / yall need herd immunity before you crew gets worst/ ". Cuts by the Never Slowing TONE SPLIFF make this a complete heat rock sure to be spinning on mixes through out the underground. We are proud to bring it to you first. While your at it, check out another recent gem produced by Philadelphia's DEAD POETZ SOCIETY for DIFFERENT BREED 860, the duo of GOV MAG & DaGodWes, who is featured on the DJ Matty Lite joint above.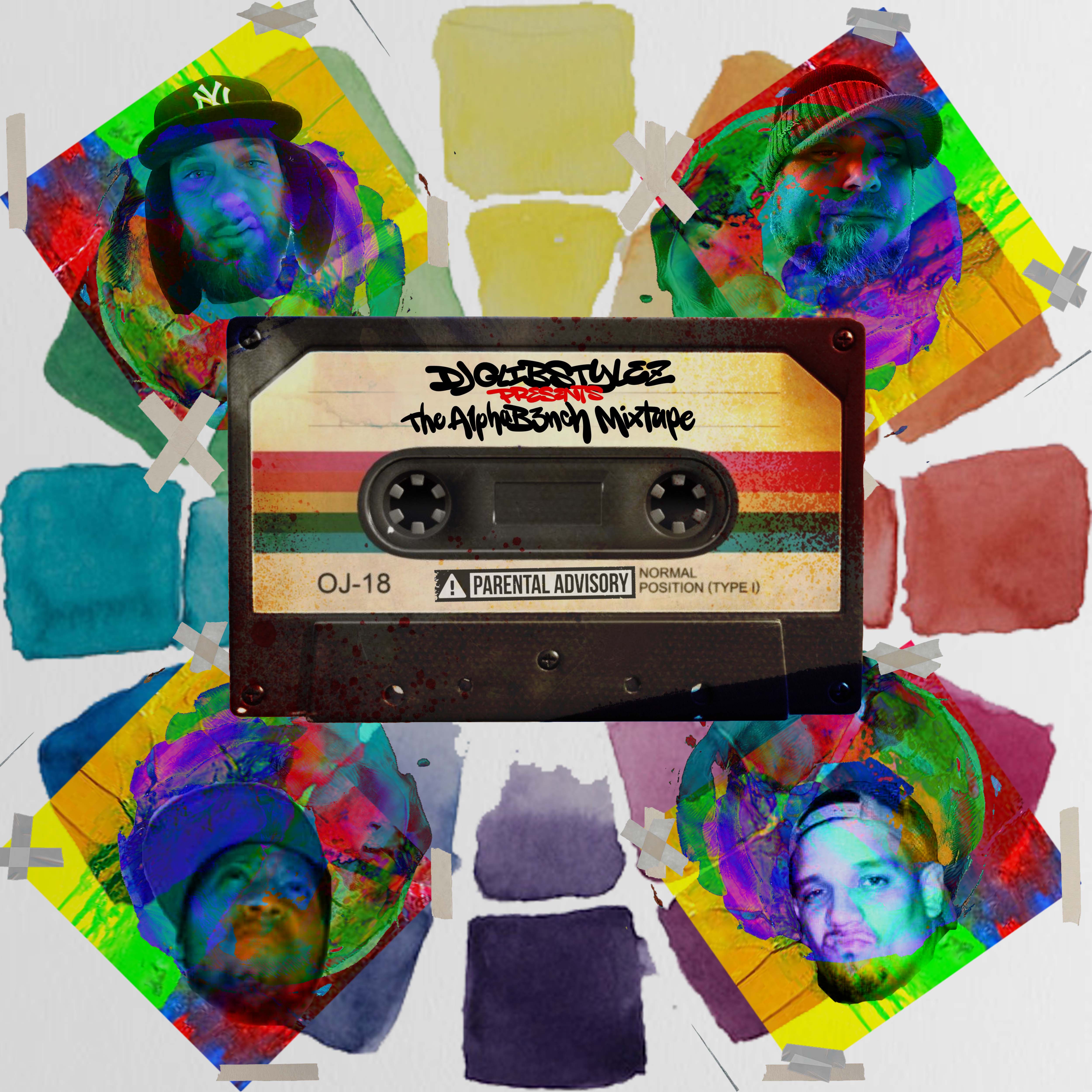 BOGEY x DeeSouLopez – HARD BODY
Miami OG BOGEY the Black Bogart of UNKNOWN FLEET/SCHOOL DAYZ Fame has been making consistant noise for the past 3 years, dropping scorching single after single. Earlier this year he blessed us with his LESS TALK MORE ACTION EP. Now he is back with the 1st single off his collab project with New Miami Shoota DEE SOUL LOPEZ. Originally a Brooklyn Native, DEESOUL opens up the song with a Heat Seeking Rocket of a Verse over the BOGEY produced banger. "Cobra Commander with the Ultra Violet Face Sheild/ Fucking with the Wrong one you get your face peeled/. BOGEY swallows up the 2nd verse with his presence that you can fell taking up the energy in the room by his voice alone. This is the 1st release off of their upcoming album "A LONG TIME COMING "produced by BOGEY and featuring BOGEY & FREE LOPEZ doing alot more of this dope shit right here.
Follow on IG: @BOGEY.BLACK @FREELOPEZ58TH
ULYSSES – "REALITY" (Prod. By Rashied)
The Beast from the Deep South East known as the LAST MAN STANDING or LMS by the South Florida Hip Hop Community has made a successful transition to the Northern Hemisphere, specifically TORONTO CANADA where he has taken the Hip Hop and Battle Rap Scene by storm. Catch him walking around like the Champ that he is on the New Official Video for REALITY, Directed by: @EverythingEllse. You see that big ole Title Belt he rocking over his shoulder? ULYSSES won that fair and square, going toe to toe against CANADA'S top Battle Rappers. Now he is on a mission to show his New Home Town, Country and the rest of the World that when it comes to battles, music, and Live Performances, there are not too many who can stand next to ULYSSES. This is not Conceit or Boasting. This is just REALITY. Once your done jumping off the walls after pressing play on the video, head over to bandcamp and pick up a copy of ULYSSES – "The Gauntlet" Out NOW! www.LMS305.Bandcamp.com
DJ TLO – Bounce Cypher feat. Blu, Tanya Morgan (Donwill & Vonpea) and Shad
Ooooooweeeee!!! Canada's DJ T LO burned a whole in our speakers with this one. A neck breaking face slapper titled BOUNCE CYPHER featuring BLU, TONYA MORGAN'S DON WILL & VON PEA & Canada's SHAD who all lay verses of the month over the T LO production. The Multi skilled DJ not only cooks the Beat up but also lays down a flurry of furious cuts to put a nice bow on the banger. This is guaranteed to be on rotation at Cyph Lyfe Radio for the majority of September.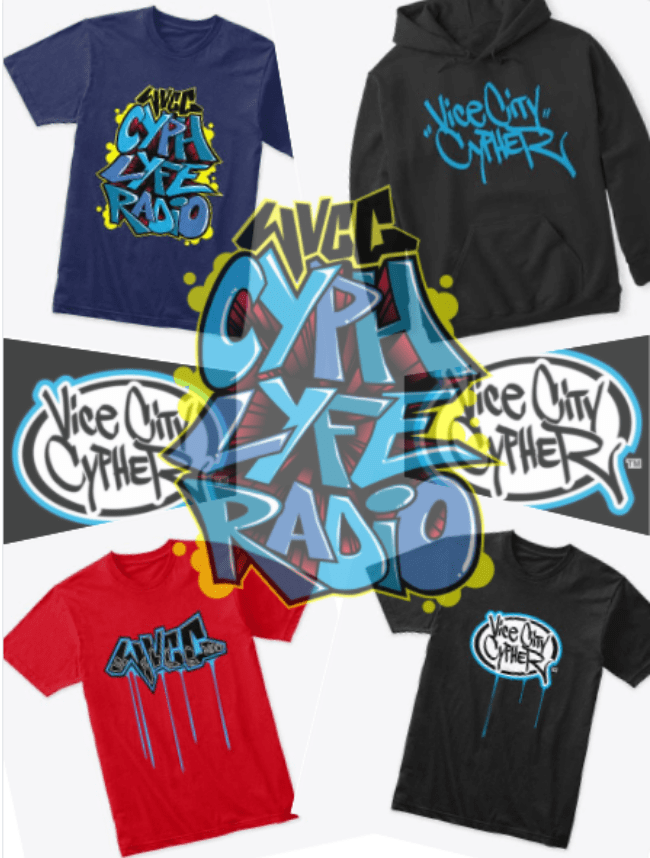 #BottomOfTheBag #RareFinds&Gems
SHRAPKNEL – METAL LUNG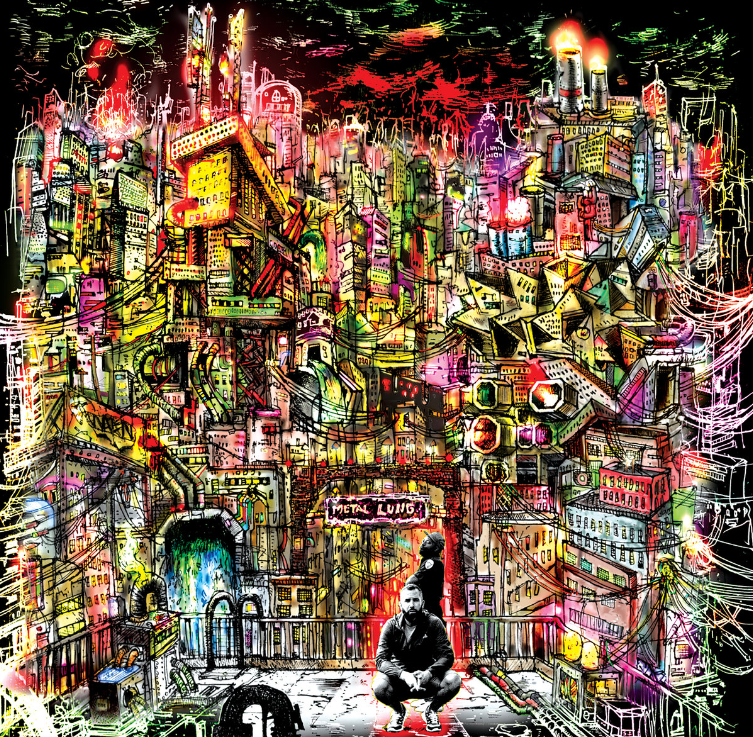 Album Synopsis as per Bandcamp: An alloy is a mixture of chemical agents which forms a new substance that retains the characteristics of a metal. The mechanical properties of alloys often differ significantly from those of its individual constituents. It has been more than two years since ShrapKnel's debut album, during which time the duo of Curly Castro and PremRock have individually released successful solo albums with Backwoodz Studioz. Fittingly, these two albums were nothing alike; Castro's incendiary Little Robert Hutton is an high octane soundclash, a stark contrast to the knotty intimacy of PremRock's Load Bearing Crow's Feet. A new ShrapKnel album means a return to foundry and forge, the alchemy of turning two into one. Carbon and Iron make steel, rest assured, there will be no sophomore slump. Metal Lung is the evidence. The bulk of the production is provided by Steel Tipped Dove, who has worked with Nosaj, billy woods, SHIRT, R.A.P. Ferreira and just put out an incredible album of his own on Backwoodz last year (Call Me When You're Outside). Additional production comes from Child Actor (ELUCID, Serengeti, Armand Hammer) & Olof Melander (Moor Mother, Project Mooncircle). Mixed and mastered by the incomparable Willie Green.
SANDCHO – OLD HEADS AT THE DINER
This week we were treated to this disgusting beat tape by SANDCHO. OLD HEADS AT THE DINER is weirdly wonderful collage of reprogrammed Audio Snips. SANDCHO, the Brooklyn native who served a bid as a producer on the Underground prison planet known as DEF JUX RECORDS, says he took some time away from music after being diagnosed with cancer a year ago. Now he's back to drum pad pushing to create what I would describe as the perfect road trip soundtrack if you were traveling cross country in the Merry Pranksters School Bus in 2022. Each instrumental a morphing mass of Sample Chops and Break Paterns. I love the GO GO influence on GINGER SHOT, the Sunday Jazz vibe of DONT HOLD ME, the Samba-esk MIDNIGHT SPECIAL, the Grateful Dead conjuring POPCORN AFTER DINNER, the 16 Bit Designed SUPER GUY, And you can just hear GHOSTDINI cutting loose over 511 LEXINGTON AVE (at least I can). The album ends with KNOWLEDGE REIGNS SUPREME, a joint which will be appreciated by all who grew up dancing the night in dark little clubs to the sounds of Dub Step and Jungle. OLD HEADS AT THE DINER is a fun ride while you are working on the laptop, out for a Jog or long drive with dope scenery to take in. Just don't freak out if the trees look like their breathing and the moon winks its eye at you.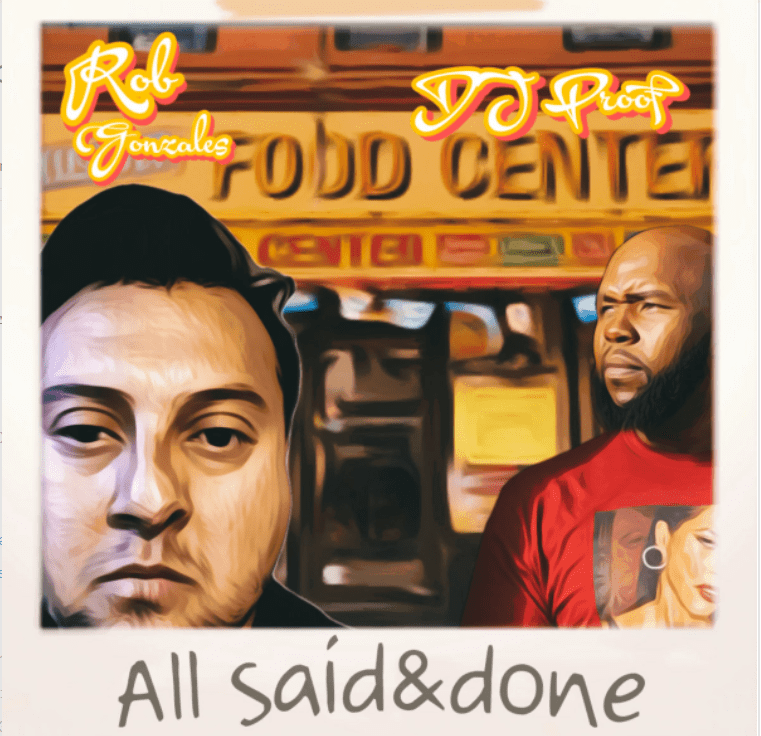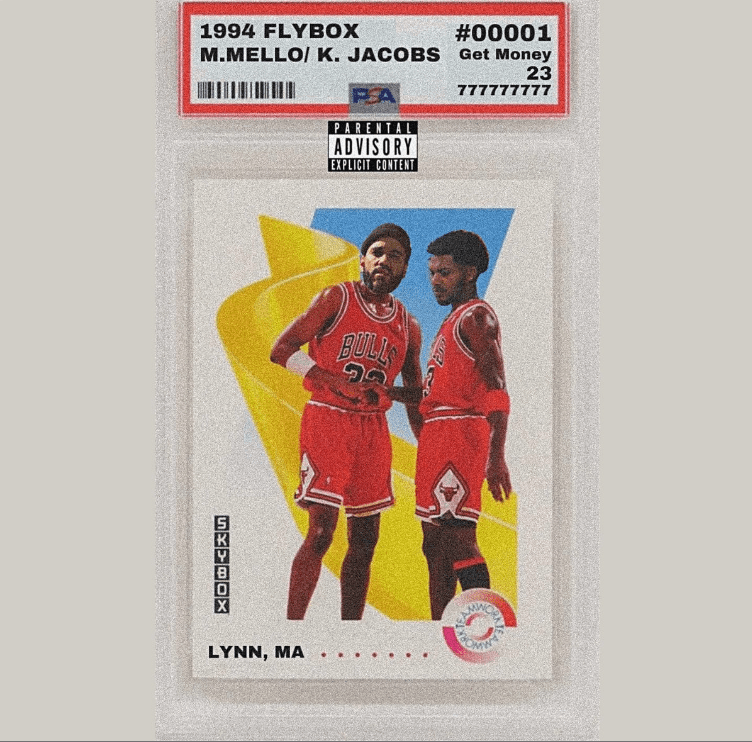 Found this last minute and I'm glad I did. Set on a back drop of Jordan and Pippen clips and referrences, Lynn Mass Emcee/Producer M. MELLO introduces us to his side kick in the booth and on the streets, KALEO JAKOBS. The combinaion is championship contender worthy. Listen to MJXSP for yourself and tell me this can't hang on the same courts as the top Underground Street Hopers. Let us know if you heard it here first in the Comments.
DJ GLIBSTYLES – UNDERGROUND BANGERZ MIX VOL 42