Your 1 Stop for New Hip Hop News and Reviews
Peace Peace Fellow 88ers. Thank you to all who made it out to HOUSE PARTY JUNE. We had a blast hosting MANDELLA ESKIA and DU IVAN, MANCITO TELEFORT + CHOS3N ONE, ELOHIM & DASHIUS CLAY all provided great energy and music to keep the crowd hyped. We also shared the venue with "UNDERGROUND MOB", one of Miami's local Latin Hip Hop/ Spanish Rap Battle Leagues. These young brothers had the small side room lit with Freestyle Bars off the lid over instrumentals. It's been a hot minute since I seen a crowd so hype to see cats barking at eachother face to face, off the top, over beats. It was refreshing and inspiring to say the least, and we will be building more with the young Latin Freestyle community in the months to come. For now, we got a lot of new music to cover, so let's get into this bag.
HOMEBOY SANDMAN – I CANT SELL THESE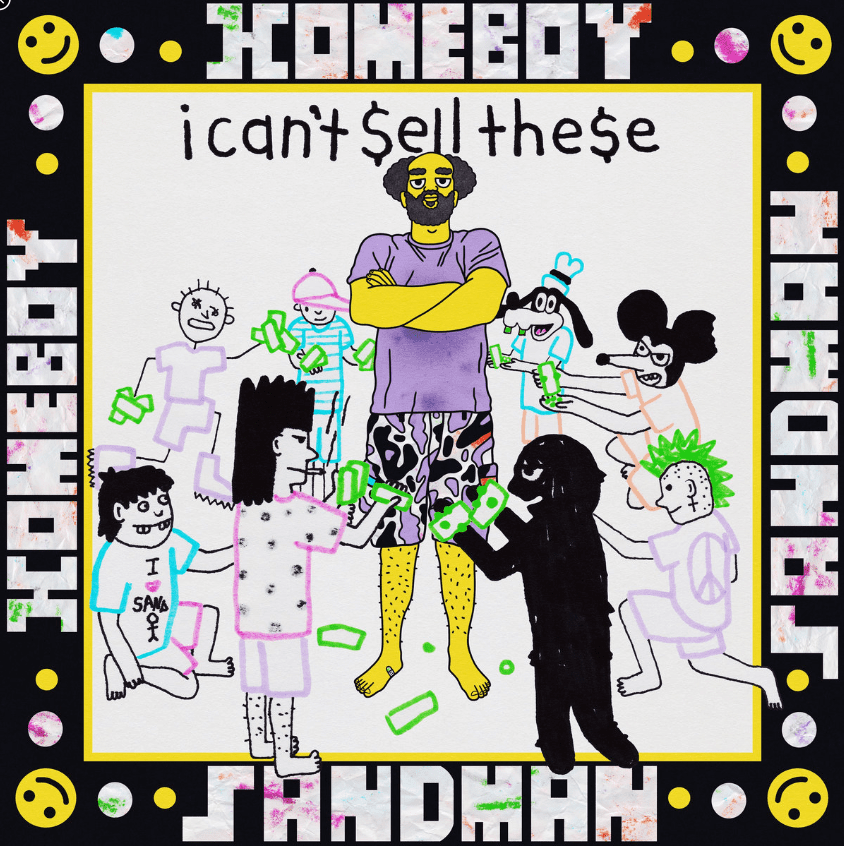 [bandcamp width=350 height=786 album=3425974471 size=large bgcol=ffffff linkcol=0687f5]
HOMEBOY SAND has returned bearing gifts and goodies. Recently having set off on tour with WVCC RADIO favorite DECA, SANDMAN has compiled a collection of tracks he recorded over samples or loops that grabbed and moved him. He admits he didnt have the time, proper connects, or resources to clear these samples, so he wrote and recorded to his heart's desire, only to offer them to his fans for free. He explains the process of creating I CANT SELL THESE as follows: I rap because it's magic not because I can sell it. It so happens that lots of times I can sell it and that's cool and thanks to those of y'all who buy it. But when I hear a Paquito D'Rivera song just crying to be rapped over I'm not going to fight the feeling just because I don't know how to reach out to Paquito to get the clearance. Turns out there's enough people I don't know how to reach out to for a mixtape. Thrown in there are a couple of songs produced by folks I do know but still can't sell because art and money make for strange bedfellows. One is the realest thing in existence and the other is the fakest. That being the case I'm not at all upset at all that I can't sell these songs. I'm just very happy that you can still listen to them.
DOM DIRTEE – THE HARDCORE COMPOSER 2
Written by Presha:
On Mobb Deep's "Give up the Goods" from their classic The Infamous album, Big Noyd referred to himself as a "composer of hardcore." Brooklyn producer Dom Dirtee once again adopts this moniker for his second installment of The Hardcore Composer. The word composer derives from a Latin word meaning "one who puts together." For his current composition, Dom Dirtee puts together a collection of hardcore emcees who attack his haunting beats and defend this thing called Hip Hop. The Hardcore Composer 2 pulls strings with the Duck Down Music brass and commissions the cuts of DJ Evil Dee. But that's only one section of Dom's hardcore orchestra. For the album's intro, "Keep the Art True," Kxng Crooked's bars lend direction to the project like a conductor's baton. In fact, he leans into the musical metaphor with lines like, "…ever since I was A minor/ you could B flat…" and "…I walk in, start waving my stick/ like a conductor at the Philharmonic." Talk about a hardcore and fitting intro! The remainder of Dom's ensemble includes some of hardcore Hip Hop's elite like Lil' Fame of MOP, Tragedy Khadafi, and ONYX. Termanology and Ras Kas contribute to the collective beat down. The brightest moments, beside the intro, are "Breaking News" with Fabeyon and Jay Royale; "Grind Don't Stop" with Rim da Villin; and "DMX Energy" with Bobby J From Rockaway. On "Evolution," Easy Money and Reks' positive message stands out like a powerful piano solo. Dom Dirtee's craft extends beyond beats. He also has an impressive portfolio of compelling cover art designs for emcees like NEMS, Kxng Crooked, Roc Marciano, and the late great Prodigy of Mobb Deep. His current cover art depicts an eerie conductor on the verge of tossing a pointed baton at you, a Hardcore Composer, defending this thing called Hip Hop.
iNTELLECT – LIVING WEAPONS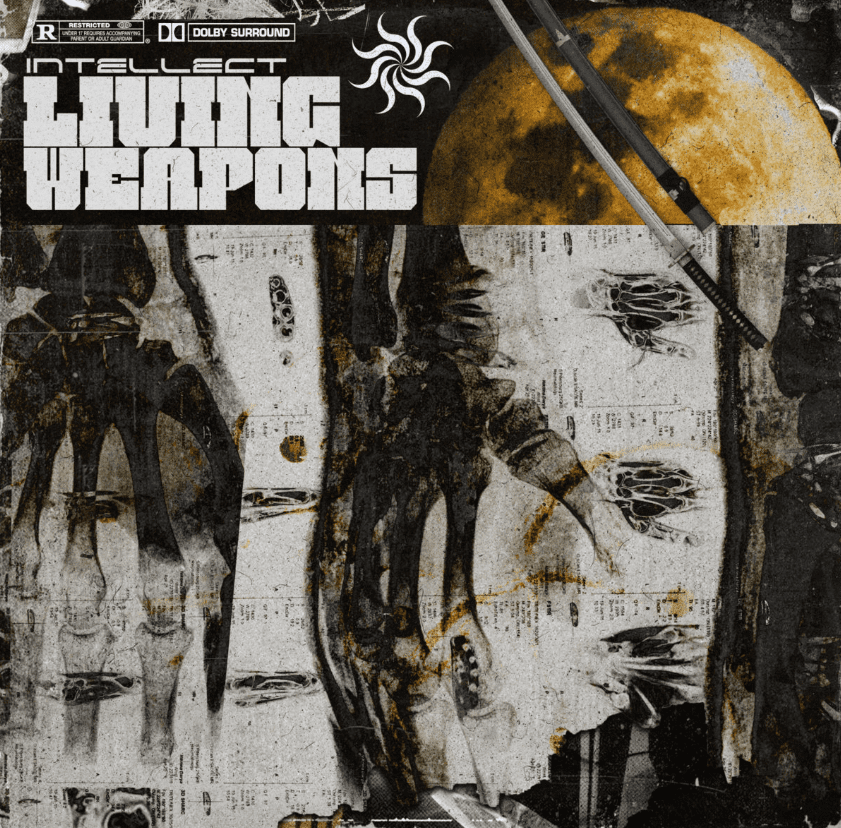 [bandcamp width=350 height=687 album=3999955473 size=large bgcol=ffffff linkcol=0687f5]
Most people don't know that the first crowd I ever rocked live was a Christian Congregation. As a 15-year-old attending Christian Youth group every Friday Night, the 2 things I was mostly concentrated on were growing my faith, and sharpening my skills as a young aspiring emcee. I loved the opportunities my church gave me and my early groups to perform on stage and polish are live sets. In reality, it is because of those early days of repping as a "Christian Rapper", that I am the Emcee and Public Speaker I am today. Being able to share my faith through my music with those in need of hope was a much bigger incentive to me than Money, Fame or a Record Deal. During this time, I also grew a huge love and respect for Underground Christian Hip Hop. Artists like LPG, FUTURE SHOCK, PEACE 586, REMNANT MILITIA and others, who found a way of sharing their faith in a way that was fresh, innovative, and coded in the language of abstract slang or street Hip Hop so as not to sound corny or preachy. It is due to this exposure to Christian Underground Hip Hop that I can tell you with confidence, the latest EP "LIVING WEAPONS", from Sandusky Ohio's iNTELLECT, is pure hip hop that you can enjoy, no matter what your personal beliefs are. NEW KUNG FU "kicks" the album off with that nostalgic Samurai Sunday feel some of us grew up with, that is now synonymous with WU-Tang Classics. HONOR THE TEACHER, produced by F-PLUS is another insta-head nodder. The 7 track EP doesn't give your neck a break, with each of the 7 joints forcing you to nod your head in agreement, Yeah, this is some dope ish right here. Having a sweet tooth for jazzier beats, THE INTERSECTION RMX & IT AINT OVER RMX (both produced by BROKEN FINGA) are two of my favorite songs off the EP, but you give it a listen and find out which tracks move you the most. If you like what you hear, make sure you iNTELLECT & his Crew some love at https://intellectmusic.bandcamp.com/album/living-weapons. Below is what iNTELLECT had to say about his latest project.
2022 has been building up to this exact moment for Ohio emcee iNTELLECT. Last year the Christian rap artist released his concept album 'Ephesians' that was created to support a sermon series at his local church. While it was well received in the broader hip hop space, the project was still created with others in mind. Since the beginning of this calendar year, iNTELLECT has traveled a more personal road.
With his new album Living Weapons, June 17th, he realizes something that he has thought about for a long time:
"Living Weapons is a project, as an artist, that I've always wanted to do," explained iNTELLECT. "It's a boom bap experience that invokes nostalgia, but also comes with a sound and message that are relevant to this generation."
The album takes traditional boom bap and blends it seamlessly into today's sound thanks to production by Newselph ("New Kung Fu"), F-Plus ("Honor the Teacher", "Prison Break", "Manifest Remix"), and Brokenfinga ("I Got Somethin'", "The Intersection Remix", "It Ain't Over Remix"). iNTELLECT continues to show why he is seen as one of Christian Rap's most consitent lyricists today. Not only does he spit hard hitting bars, but he features an amazing lineup of independent faith-based artists as well. Features include: Mitch Darrell, TC, Procyse, coreywordsmith, Minister Squad, D. R33D, DJ Navin Johnson.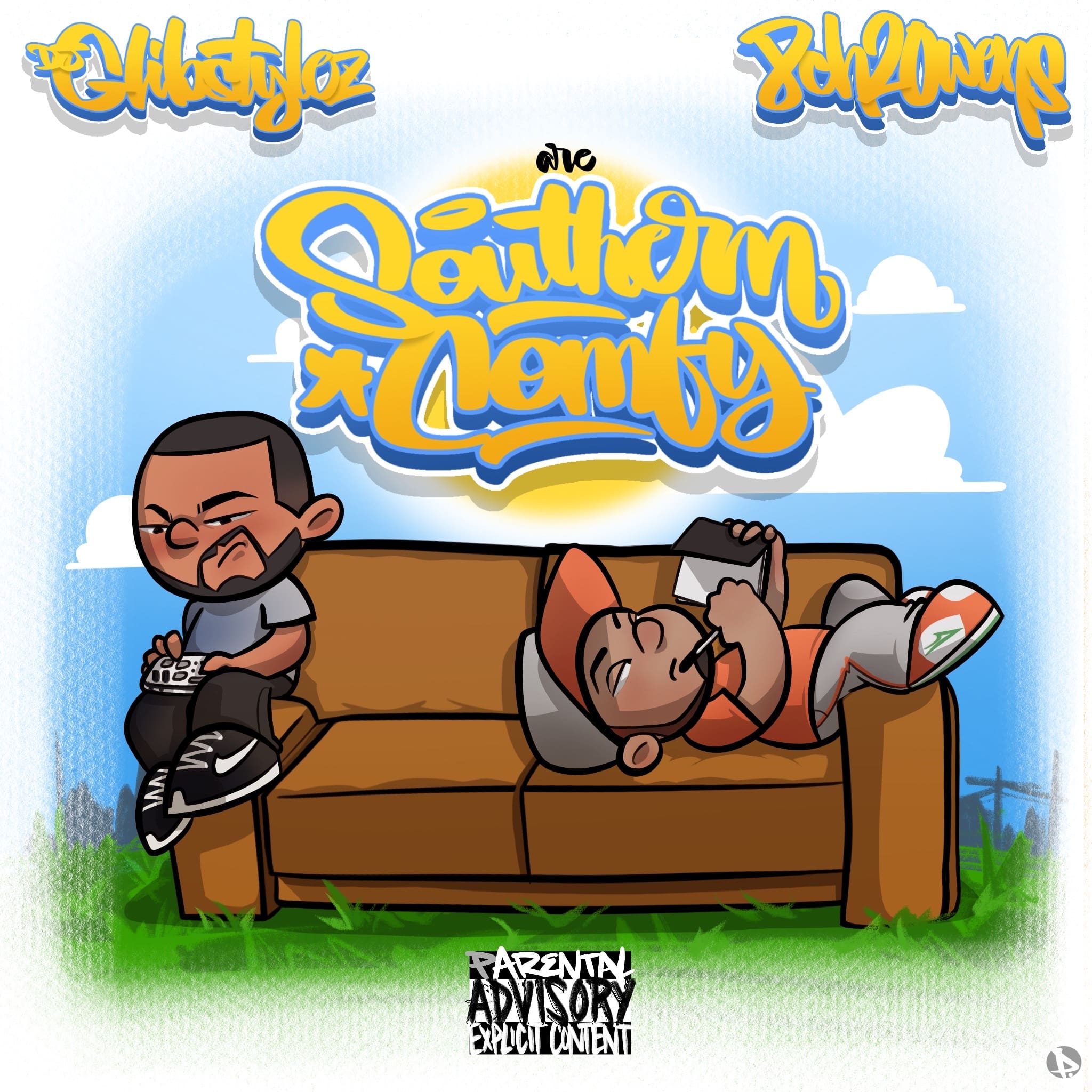 XP The Marxman, Rhettmatic & D-Styles – Pacific Standard Time (Album)
The Big Mijo, XP THE MARXMAN is not taking his foot off of the gas or the underground's neck. He joined forces in 2022 with West Coast Legendary DJ Crew, THE BEAT JUNKIES to record PACIFIC STANDARD TIME, A glimpse into Xp's world, living and growing up on the streets of LA . A sonic Journey threw the barrio told by one of Los Angeles's Rising Hip Hop Artist, PST is an instant Hip Hop Classic featuring some of todays hottest new voices including LA Soldier Sister, RHYME STYLE TROOP. The sound scapes Provided by Rhettmattic and D-styles are a perfect back drop for XP to tell his side of the story! Join the mijos as they take a trip in a low low, kush smoke bellowing out the windows. While you here, also check the latest joint from XP, NUGLIFE & PHONK P called L.A. TIMES. The Slap Bass loop and blues guitar blend beautifully with the synth keys and XP's smooth vocals. Then PHONK P comes in with that classic LA sound in his voice as he lets you know what "TIMES" it is. We got it on heavy rotation this week on WVCC Radio and our #WeekendBag Spotify playlist along with the groovy QUASI-DOJO Instrumental.
TONE SPLIFF & ZAGNIF NORI – STONE COLD KILLER
Written by: Presha
If you look into the background of any violent individual, you are likely to see a past blemished by abuse, horror, and suffering. From serial killers to gangsters, behind most of their violent demeanor, there's trauma. Tommy Lynn Sells, a serial killer who murdered so many people that he lost count, often spoke of his childhood trauma. Of course, not all trauma creates killers, nor does it save anyone from the gas chamber. On many occasions, victims rise above their trauma and become well-adjusted human beings. But what about the murderous emcee? What are the circumstances that foster the frequent gun talk in Hip Hop?
These are the questions that come to mind when I listen to Tone Spliff and Zagnif Nori's collaborative project "Stone Cold Killer." Tone and Zag, both products of Utica, New York, become codefendants for seven tracks (plus an intro, one skit, and an interlude) of boom bap and bloodshed. Tone's production is callous and his cuts are surgical. Zag's flow is as merciless as the Manson Family. But besides bodying every beat, there are glimpses into the conditions that created this killer emcee. On "Resonate," my favorite track, Zag zings lines like "…I spent my 20's in depression and started living my best life," which suggests that there may be hope for a Stone Cold Killer.
One hopeful key for our killer is his children. The project concludes with a twenty-two second skit called "Aspirations" where Zag's two children talk about what they want to be when they grow up. That skit is followed by "Curse of Slumber," a touching ode to his son and daughter. Can fatherhood transform a Stone Cold Killer? As a man who has spent decades living with real killers, I've found that even some of the most hardened criminals have a heart. Only appeals to the heart can change the human condition. One love can change a Stone Cold Killer.
THE BRUZE BRUVAS – DRINKING BEER WITH PROSTITUTES EP
Continuing in the tradition of their albums Da Buze Bruvaz have taken it up a notch with their ode to the ladies of the night. This album is hardbody from start to finish. Expect Nothing but utter raw uncut filth from the slums finest. Rated XXX Parental Discretion Advised. Features and production from Thirstin Howl the 3rd, Driz Lo, Giallo Point, Ras G, Gosilla and others. https://grilchyparty.bandcamp.com/album/drinkin-beer-wit-prostitutez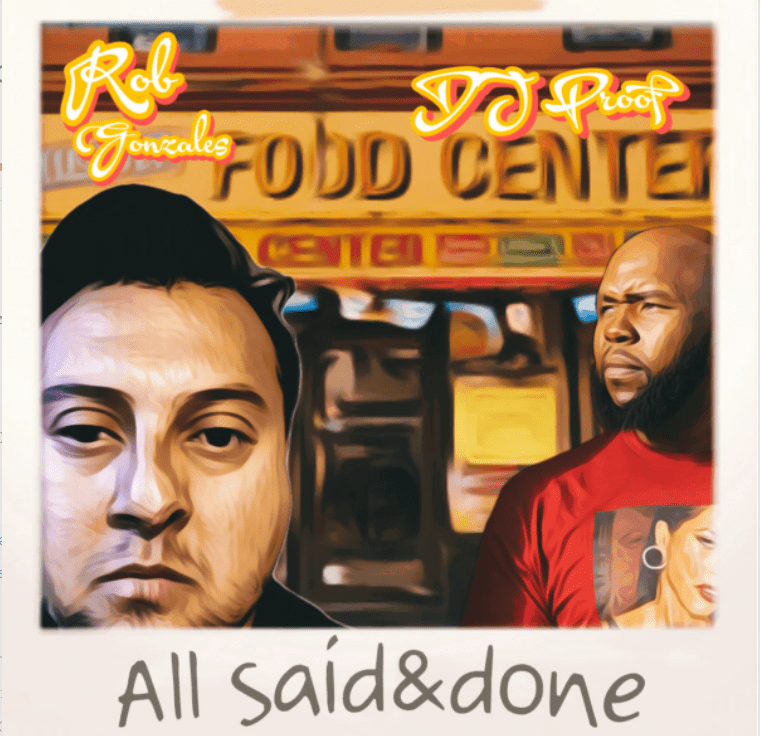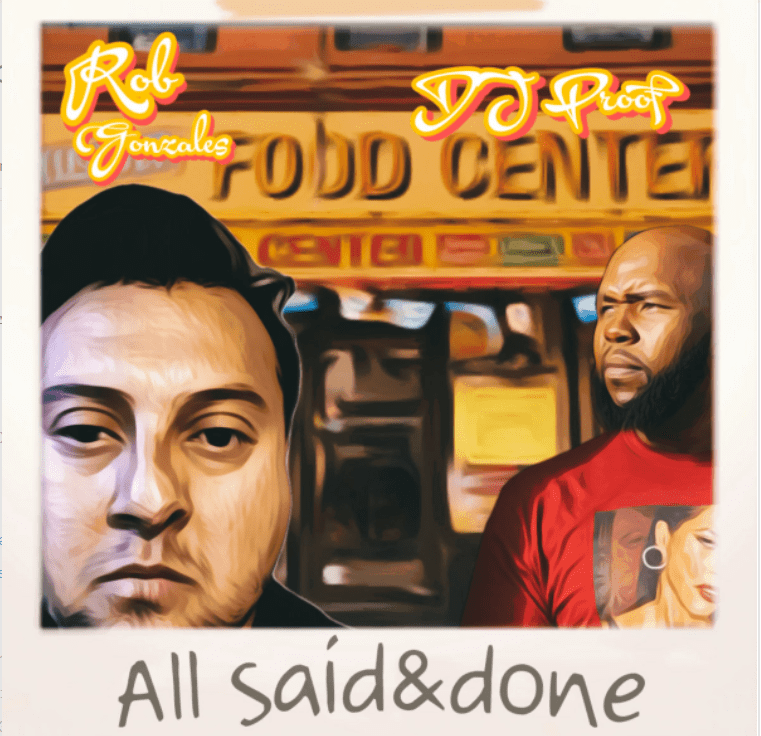 J Rocc – A Wonderful Letter (Full Album)
So much good music we didnt get to do the write up on this new J.ROCC. However we want to make sure you have a chance to listen to it. Featuring meany West Coast Underground Greats A WONDERFUL LETTER should be a dope listen to anyone who grew up a fan of that FRESH COAST UNDERGROUND. We will add our Review soon.
B.ILL – FROM MANGROVES TO MOUNTAINTOPS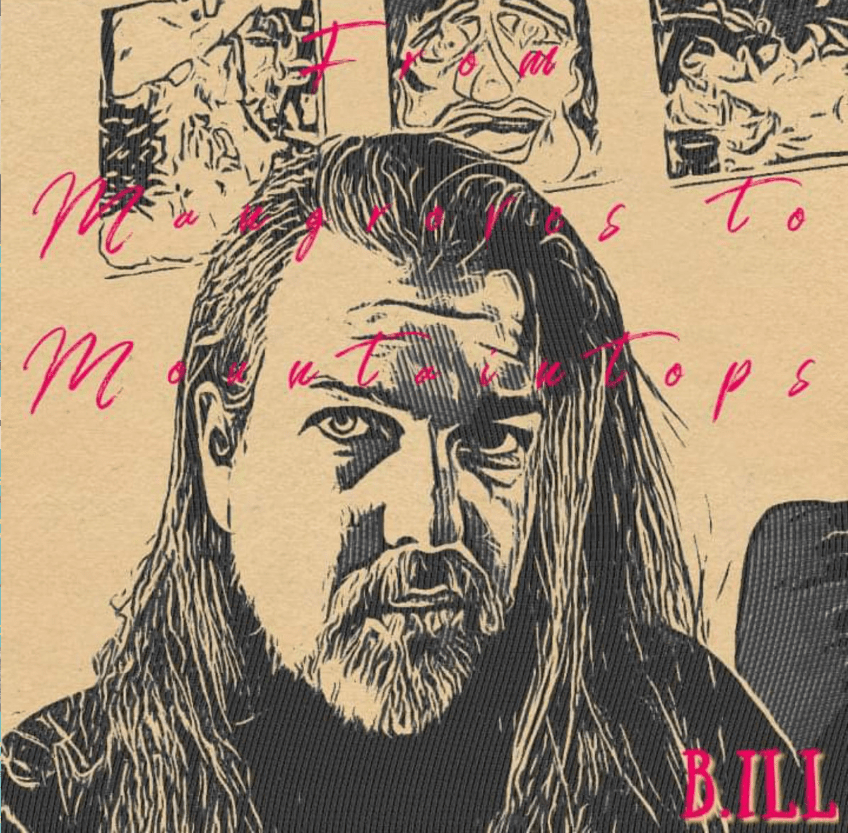 [bandcamp width=350 height=786 album=3501530405 size=large bgcol=ffffff linkcol=0687f5]
Written by Presha
The coast of Key West, Florida is covered in magnificent mangroves that hold the coastline together and protect Floridians. Unfortunately, due to rising sea-levels, much of the mangrove forest has been lost. If current rates of sea-level rise continue, Florida will see increased mangrove loss and its coastline will shrink. B.ill, a Key West emcee, lights his prerolled Flamingo Kush, watches as his world shrinks with each puff, and considers his options. His newest project, "From Mangroves to Mountaintops," isn't wave runners and palm trees. It's crashing waves against a crippled coastline. It's a spiritual quest and a reflective bus ride. His flow is Aesop Rock–like, but more accessible, as he ponders everything from his graying hair (Cool Old Guy) to the possibility that God could be a woman (Divine Mother). Most of all, this eleven track album is B.ill not allowing nature to limit him as he measures the mountaintop. Make sure you pick up your copy at https://bill682.bandcamp.com/album/from-mangroves-to-mountaintops, and peep what B.ILL had to say about his latest release.
A third chapter in the B.iLL/Anubis Sound Temple collection, From Mangroves to Mountaintops tells much like a captivating story from start to finish rather than random musical selections. A glimpse into the life of an artist as he evolves from his humble home to see the world around, only to find that sometimes it's at home, where the greatest adventures await.
LEN-DOR – THE RHOOK TAPES
We were recently introduced to a spitter from Toronto, Ontorio Canda, who goes by LEN-DOR. Not only did we find out that this brother is a Professional Football Player in the CFL, but we learned firsthand, he's also got a nack for running through bars and beats. The Trinidadian transplant blessed us with an early copy of his new mixtape, THE RHOOK TAPES named after Trinidad and Tobago-born Producer, RHOOK BEATS, who holds down the soundscape on the entire project, and has been handling the majority of LEN-DOR's production since 2020. The tape opens with a smooth intro piece that gives way to SEF-GAINES spitting lethal bars from the other side, with lines like"Guess I'm only human, after all of this rap shit/ in a Mad Max Dessert I'm A lonley Cactus/ No Hook, this is only Practice". I was shocked to learn that this verse is actually 5 to 8 years old, and that SEF-GAINES passed away over 5 Years ago. It's a shame to loose a spitter of this caliber, especially when you just learned about them. R.I.P SEF, and respect to RHOOK BEATS and LEN-DOR for keeping his music and memory alive on this tape. He sets the party off correctly and makes way for Trinidad's MIC WISE who flips the cadence work with his unique island accent over the electric guitar loop makes the 2nd track on the album feel rugged and funky all at once. He slaps us with bars like "Wise getting, Foes Trembling, Rhyme Stella, Flows Gripping / Couldnt hang with me, these guys never Close Pinning/ Scribe Letters So Vivid/ When the Beat Drops, Was Raised on D Block, but my Rhymes never Ghost Written/" . He makes way for our spotlight emcee LEN-DOR who tells a quick cautionary tale over a playful piano loop by RHOOK. Then our family from Toronto, the Emcee known as ES spits back flips over a quirky flip of the legendary EVERYONE LOVES THE SUNSHINE sample. Boston Mass's MINIS brings the Mixtape to a close over an upbeat piece by RHOOK BEATS that leaves you wanting more. This is more of a Tease Tape than a Mixtape, showing off strong verses from each Emcee, but only 1 from each to leave you craving the next release. We gonna talk to LEN-DOR about this short Mixtape and his upcoming VOCAL CODEX EP which he seems to be building up interest for, during our WVCC RADIO Interview Tomorrow Night. Tap In!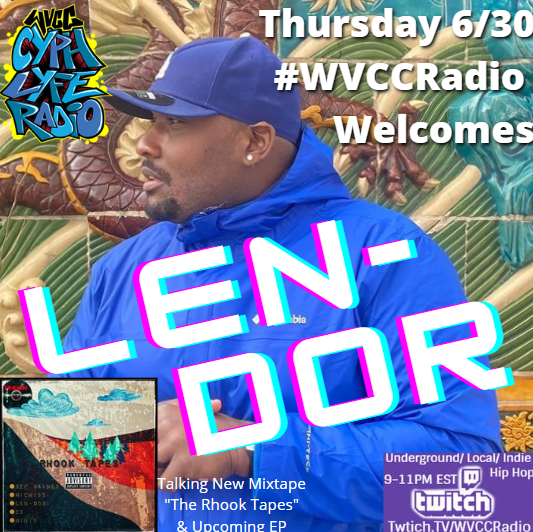 #CyphLyfe #SingleFiles
80 EMPIRE – PAINTINGS ft NEJMA NEFERTITI
Our brothers from across the Northern Border, 80 EMPIRE, are in full summer cook out mode, and the Gladiator Records Grill is releasing some amazing aromas. Last week they served up PAINTINGS feat NEJMA NEFERTITI, which became our favorite single of the past 2 weeks. We literally cant go a day without playing it multiple times over at casa de 8ch. The 2nd single off their forth coming INTERMISSION LP, is the kind of dish that will lift you out of your seat, floating on a cloud of flavors. Brother LUCA lays down lays down the black and white key mastery as Brother ADRIANO conjours the spirit of Ella Fitz, displaying a skat intro that sets the work of art off beautifully, giving way to an addictive soul hook that will having you singing your way past all the "Politics and Bullshit" that life throws at you daily. ADRIAN not only has the pipes to crone the single to life, he's also got the bars to satisfy the lyric lovers, and he splaters them on the canvas with a Jason Polack brush strokes.
At the center of this sound gallery, hangs a breathtaking piece by N.Y.s NEJMA NEFERTITI. La Reina frames her masterpiece with the opening lines "I Strike Color/ Checm my brush work, Im like No Other/ A Bright Summer, Soulful, Like I'm 9th Wonder/ . Her smooth yet commanding voice pulls your attention to the PAINTINGS, like strategically placed lighting. I feel pride as a Latino when she screams, "WEEPAAAA!!", Even though Im Cuban, & not Puerto Rican. This is a vibe of celebration that any nationality can appreciate . LUCA takes the song to the horizon and past it with a gorgeous piano solo that compliments the portrait perfectly, like the final touches of soft warm hues that complete a painting. 80 EMPIRE have been giving us sneak peaks of the video they filmed for PAINTINGS with NEJMA NEFERTITI, and WVCC Radio cant wait to play the video for yall. In the meantime, we have included the video for their 1st single, BUSINESS, staring Robert Funaro of the Sopranos and Cristina Donadio from Gomorrah. Enjoy the video and single below and make sure you follow 80 EMPIRE on their social media sites and on your favorite Streaming Site so you can get notified when the INTERMISSION LP finally drops.
---
SHOTTIE & AGONY – TALK ABOUT IT
The 2nd Single and Visuals off of SHOTTIE & AGONY'S "TO KILL A CATAPILLER" EP, "TALK ABOUT IT" brings us the COMMON GROUND reps popping shit with the best of them over the SHOTTIE produced heater. Mr. Moskvitch warns, "You got to be ready when that gun go pop/ You out here finger waving, but how many bullets can Motumbo Block/ Well I dont know, thats Rhetorical, but tell me who really run your block?/ when they just bought that jumbo lot/ to put a Whole Foods infront of your uncles shop / and they dont give a fuck what color your rock/ but dont let them gentrify your head homie/ or you'll be pouring out latte's for all of your dead homies/. #BARS!! Shot at THC's HOME TEAM STUDIOS, the video boasts some dope Kendall/Hialeah Cameos. AGONY THE SECRET WEAPON makes it clear, "Death is what you flirting with/ I've heard the skillz you working with / and trust me that none of your words can hurt a bit/ but shit if you want it, then we can get it cracken / I Release the Kraken / Unleash a bastion that no police can fathom/ . Yeah…that beating is that Bad!!!. As an extra little gift from the 95 LABS Camp, we have the freshly baked Official Visuals for MANDELLA ESKIA's BLACK RUSSIAN feat SHOTTIE off of the TEV95 Produced "BAR SUPPLY" LP. The Brother BLACK ZEUZ just killed the crowd at HOUSE PARTY JUNE this past weekend, and leaves us with just one more reason to pick up the BAR SUPPLY Album and some merch at the bandcamp page. https://mandellaeskia.bandcamp.com/album/bar-supply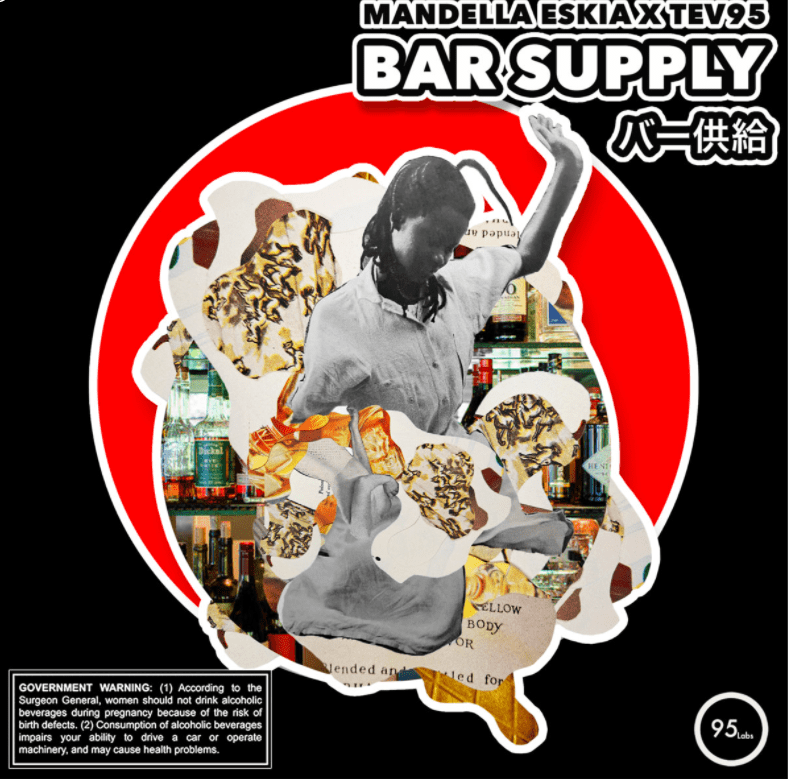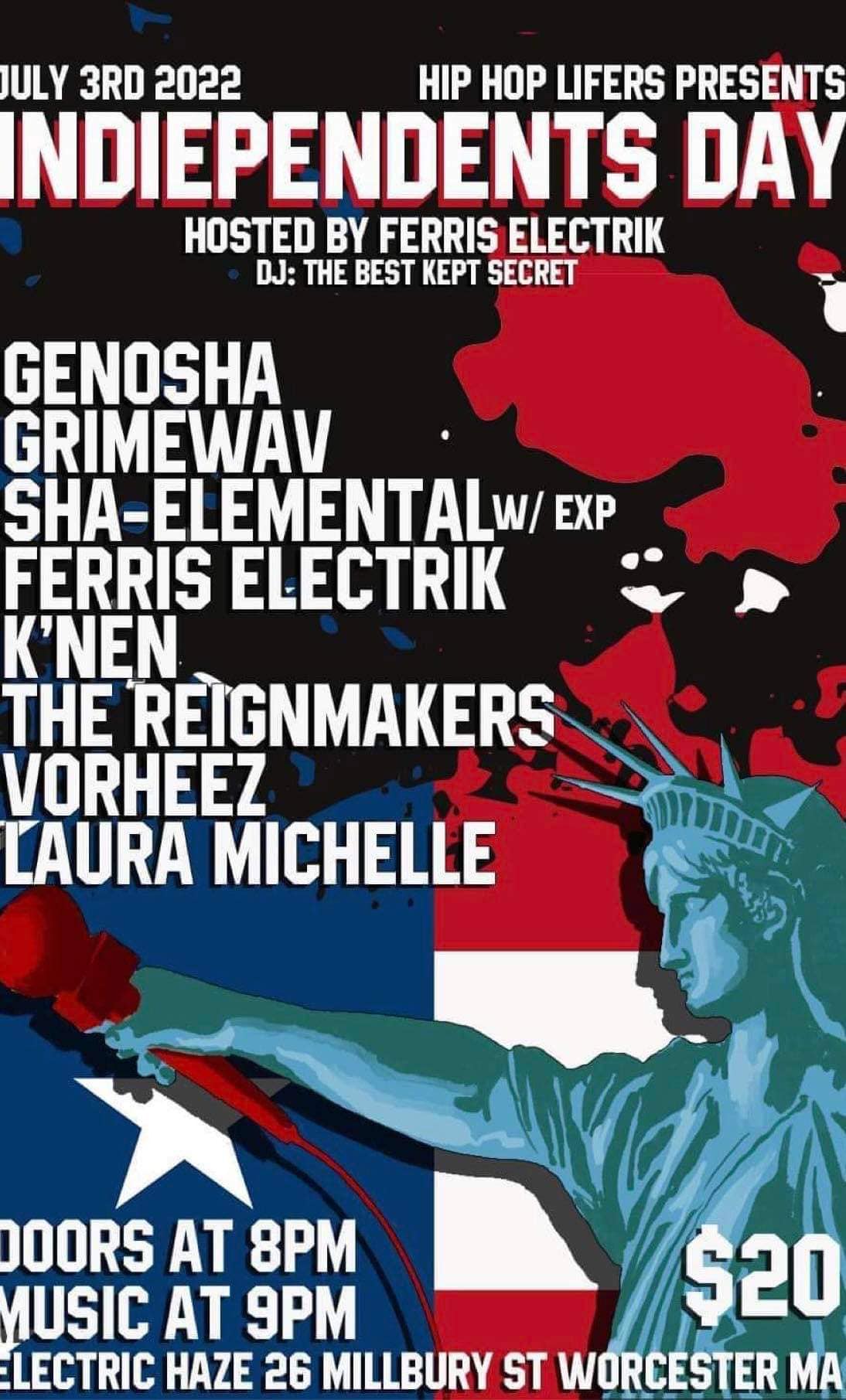 Ghost of the Machine – Mercy Feat. Mia (Official Video)
GOD have Mercy on these wack Rappers, GHOST OF THE MACHINE is back!! The GENOSHA General has been taking care of business on the family side as he prepares to welcome his 2nd child to the planet, but he can't help but let the pen talk over this gem of a beat he produced himself. On GHOST OF THE MACHINE'S latest single MERCY, off of his upcoming solo album A.E.N.O.C (Aliens Exist No One Cares), The Genosha Records representative expresses his perception of the world's ills as he tries to navigate the human experience as a Father, Son, Husband and Emcee. The song also features his 4 year old daughter MIA, making her debut on record as she shares her nightly prayer with us. The perfect finishing touch to a perfect record. The image is made even more poignant in the official video for MERCY. Stay tuned for more work from the whole GENOSHA Roster as G.O.T.M., LOGUN, & WEAPON ESP all prepare to flood the underground with radioactivity from Genosha Island in the 2nd half of 2022.
UNTAMED MACKENZIE – WE GO UP (NICKI MANAJ Freestyle)
Miami's skateboarding silverback gorilla, UNTAMED MACKENZIE, aka UNTAMED305 is Outside Outside on his latest visuals for his Nicki Manaj WE GO UP Freestyle. Witness UNTAMED doing what he does best, thrashing across downtown, and smashing a beat with back to back punches. MACKENZIE is known to always provide the energy, no matter what type of party he is rocking, and on WE GO UP, he has enough swag for the younger heads to vibe with, and plenty of punchlines for the Hip Hop Lyric Purest to fux with. "I'm the type to bring a Gun to a Knife Fight/ Shoot um in the Eye, the new Definition of On Sight" claims UNTAMED with the confidence of Rick James or Will Smith smacking fools on stage in front of millions. Make sure to add WE GO UP to your favorite playlist for the week and follow UNTAMED MACKENZIE on one of his many Social and Streaming Pages. You can be sure you will hear this spinning on WVCC RADIO in the weeks to come.
YOUNG LORDZ – 24 HOURS feat DYNAS
The latest single off the highly anticipated Young Lordz debut album. 24 HOURS is another banger produced by Pennsylvania's Rei Elem, with Knowledge Medina & J.Dot being joined by Miami / East Coast Hip Hop Veteran DYNAS. Listen as the street spitters take you through a tense 24 hour period with superb storytelling skills. If you haven't become a Young Lordz fan yet, this will be the one that seals the deal. Be on the lookout for the YOUNG LORDZ debut album dropping in July.
M.I.YAYO RADIO PRESENTS BGLIZZY- NIKE
M.I.YAYO Radio's DIRTY DOE & THE FILTH continue to make #SoFlow's underground Artist look great on their weekly Freestyle Series. This time blessing us with new B GLIZZY, who drops a verse fire enough to make his pops, Miami Legend B DOPE, proud that his son not only rocks his Merch, but also has his gift for burning microphones. Just like his old man. Oh you dont know about B-Dope? Well check the M.I.YAYO Freestyle he dropped last week (Below) and get familiar with this Father/ Son unit who are keeping the bars alive through 2 generations. A Special B-Day Shout Out to B-GLIZZY. Even though it was last week, WVCC RADIO wants to make sure to give the young shooter his flowers. Also, be on the lookout for the 2nd Issue of DIRTY DOE & THE FILTH's Comic Book Series due to drop any day now. These are limited print collector's items that rep Miami Hip Hop culture to the fullest, so make sure you purchase your copy of DA MAD TRAPPER VOL 1 when it drops. Just follow CRAZY VISION COMICS for the drop date.
LOTUS HILL – ISIS / HONEY
Written by: Presha
Lotus Hill is a hill in China that according to legend gets its name from Mother Buddha's quelling of a dragon in the South Sea. By placing her lotus flower upon the water, she calmed the ferocious dragon, and the lotus eventually transformed into a mountain–Lotus Hill. Lotus Hill, the Miami musician, appears to embody this legend and its contrasting forces of ferociousness and repose. Just last week, he serenaded the baddies with a sultry summer jam. ''Honey," a collaboration with Louie V, provides a sexy soundtrack for bedroom rendezvous and sticky sheets.
This week, however, he let's the dragon loose. He drops a quick freestyle to Joyner Lucas' "Isis (ADHD)" to let the world know that shit ain't sweet. Lotus Hill can be both Free in his Feels, and Ferocious! Enjoy ISIS above and HONEY below and make sure you look out for LOTUS HILL Performing at a spot in Miami near you almost weekly.
#BOTTOMofTheBAG #RareFindsxHiddenGems
DON HANZ – F.S.O LP
New Jersey's DON HANZ now calls Sunny South Florida home, but he stays true to a flow and swag that represents the whole East Coast. On his latest LP, F.S.O. HANZ plants his flag in the West Palm Beach sand and announces his arrival in the GunShine State to the #SoFlowHipHopCommunity. I for one was oblivious that we had a new Emcee of this caliber active in the Tri-County Area, and when I stumbled upon F.S.O., I was pleasantly surprised. The album kicks off with a raw and "down to the curb" spoken word by DON LUPE on FLY SHIT ONLY, the official album name behind the F.S.O. acronym. This intro gives way to the Electric Blues Guitar and Psychadelic Organ driven MAN MAKES THE CLOTHES, where DON HANZ makes it evident from the jump, he wears his skills like a Fendi windbreaker ensemble. Producer CROUCHING TIGER smoothes the vibe out with REFLECHI (Reflection in Kreole) & P.I.M.P. and HANZ finds 2 different styles to flex on each track, showing he's not a 1 trick pony, more like a Multi-Skilled Stallion. L1 starring DICE THE CEO, is a heart stirring song about losing crew, and the code of Loyalty that will drive you to return the favor to the OPPS.
At 14 tracks long (3 of them being expertly produced interludes), this is sort of a Full Album. The only asterisk comes from the short length of the majority of the songs on the project. Only 2 songs pass the 3 min mark, only 5 pass 2 minutes. Even though the majority of the joints are short, they all pack the potency to be kept on replay. Take for example WAXSPIRAL/GGMT which clocks in at 3:16, only because it is actually 2 songs in one, the transition of beat and cadence done so perfectly you can hardly see the blend line. Take a gondola ride down the intercoastal with DON HANZ and CROUCHING TIGER on the ultra smooth "Luxurious Ladies Living Lustfully" with its chopped Accordion sample. Jeannot Bullet Wears Burberry starring GMM Will which is named after the Haitian Revolutionary Leader who was known for gruesomely executing his enemies, is one of the highlights of the project as CROUCHING TIGER reformats a classic Hip Hop melody with new keys, giving DON HANZ & guest GMM WILL the runway to take off and land with a whole lot of product between the bars. The only other guest appearance is by JAE STEELO & SHAD RAWESOME who run an AND 1 basketball clinic on BETWEEN THE LEGS. The album winds down with the soulful LESPRI (Spirit in Kreole), and concludes with the jazzy VINTAGE THREADS where CROUCHING TIGER flips the beat half way through and introduces an R&B Vocal Chop shop that HANZ uses to close the album as FLY as he started it, delivering on his promise. This project is packed with FLY SHIT ONLY, from start to finish. My only complaint is the length of the songs. I could have easily enjoyed a 2nd verse on most of these CROUCHING TIGER beats. Guess this will keep the audience coming back for more of that FLY SHIT from DON HANZ. Make sure you pick up a copy and follow the homie on Bandcamp to support his discography. We may have just heard about him, but it looks like he has been putting out work consistently for some time now. See for yourself at https://donhandsome.bandcamp.com/album/f-s-o-2
DJ GLIBSTYLEZ – UNDERGROUND BANGERZ MIX VOL.38
And now for a mix of the hottest singles dropping in the Underground this week, as brought to you by our close friend and WVCC Radio Family, THE SOUL KEEPER, DJ GLIBSTYLEZ.