The New Spot for Indie Hip Hop News and Reviews.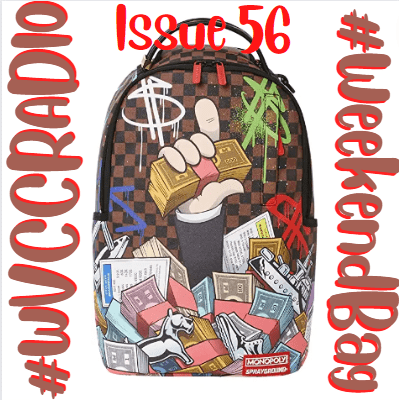 Peace Peace Fellow 88ers. Just got back from a week out in Baltimore MD. Beautiful city filled with great people, great food, a rich History and culture. We werent able to host WVCC Radio this past week but we will be back on the air Tuesday night at 9pm on TWITCH. We got some great guest lined up for this week including Miami's own BASIC VOCAB on Tuesday Night, and FINIAN ST. OMAR II aka CHAUNDON of the North Carolina's JUSTICE LEAGUE. Make sure you tune in this coming week, we got nothing but fire in store for you. For now lets get to this scorching WEEKEND BAG.
Before getting to the reviews I would like to take a moment to send our deepest condolences to the family, friends and world wide fans of Canada's PAT STAY. The G.O.A.T. of Canada Battle Rap who travelled around the globe with his talent and infectios charisma, lost his life on Saturday night, when he was stabbed while trying to break up a fight. Words cannot express the loss the Battle Rap community is feeling right now, but it cannot compare to the loss that his Wife, Son, and Parents are feeling at the moment. Along with mourning his loss with his family, lets do more than just run up the numbers on his YouTube battles. Here is the link to the GO FUND ME the family has set up to help cover funeral costs. Drop whatever you can in memory of this Great Guy, Friend, Husband and Father who gave us so many memorable moments in Battle Rap History. RIP PAT STAY. https://www.gofundme.com/f/pat-stays-memorial?utm_campaign=p_cp+share-sheet&utm_medium=social&utm_source=instagram_story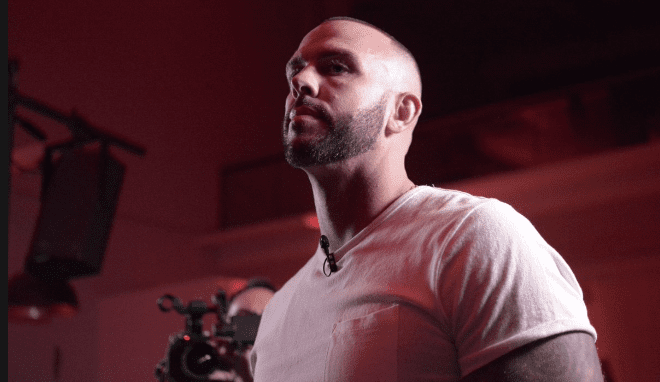 NEJMA NEFERTITI – TONGUE FU
Welcome to NEJMA NEFERTITI's TONGUE FU Pop Up Kitchen. Don't bother reaching for the menu. The Queen Chef has prepared 4 Courses to serve you, and we guarantee you will leave full and satisfied.
The audio meal cooked up by Pharaoh NEJMA and KOOL M DA LOOP DIGGA kicks off with a hardy helping of DIM SUM which is "Hazardous/ Puts um to death and bring um to life like Lazaro)us/ Dust yourselves off and place your bets, I'm getting Ravenous/". She ends the album opener describing what you can expect on the rest of the EP "I Bag the Beat Yo/ Bury it, wear a black tuxedo/ I'm the Black Neo, Not the lab rat for your wack placebos/ I'll grab your ego, drag it where your feet go, that's that Street Flow/". Dj VERSE OSMO cuts it up like Sous Chef through out the song and EP, including on MARINATED BULLITS, where NEJ & Crew Member NAPOLEON DA LEGEND spray the patrons with Flavor. This is followed by the head rocker BAR BOMBS feat ZACH LOST who hits slides back and forth with NEFFERTITI through out the track like "Rick Ross on the Dance Floor, Boss Moves".
The 4 Plate EP is topped off by BAD HABITS where NEJMA delves into her dogma of discipline with a perfect display of dialect. TONGUE FU may be a short listen, but each joint rocks as a stand alone single sure to be spun by DJs across the Map. Queen NEJMA knows exactly what she is doing to keep her audience coming back for seconds.
REN THOMAS & BRUTAL CAESAR – WESTON
Written by: Presha
The method of delivering a baby through Caesarian Section comes from one of Julius Caesar's ancestors who was born via this method. This type of delivery is performed by cutting open the mother's abdomen. It's typically performed whenever vaginal delivery presents a risk to the mother or child. In ancient times, this procedure was quite gruesome. Through advances in modern medicine, the scarring from C-sections has evolved from obvious to unnoticeable. Like child birth, delivery of the written word in Hip Hop has evolved and become a more precise practice. Lyricism has matured beyond simply rhyming the final word of each bar. Today, with the application of assonance, consonance, and alliteration, we get to enjoy the succulent fruit from magnificent rhyme trees and their expansive branches.
North Jersey's Ren Thomas is a word warrior. He's charged into international rap battles and came out kissing the trophy. He was a Ludicris Magnum Live Large Semi Finalist (2012), a EOW USA Champion (2013 – placed 3rd worldwide), a EOW USA Runner Up (2015) and TeamBackPack 2016 Cypher Champion at Mission Underground New York. In 2016, he dropped "I Been Nice," produced by the great Pete Rock. Now, he teams up with the United Kingdom's Brutal Caesar to deliver a healthy tribute to his son, "Weston." The cover art is a clear 3D sonogram picture of Weston in the womb, which serves as proof that's there's life inside this album. For nine tracks, like nine months, we get to witness Weston develope. Ren Thomas impregnates this project with passion and undeniable talent. His tribute to his son on the title track will be a family heirloom. But his most masterful performance comes on "Another Day in Amerikkka," a twisted tale which includes all the ugly complications of American culture–violence in video games, broken families, poverty, domestic abuse, racism, gay couples, adoption, and pedophilia–all culminating in a disastrous school shooting where a young man, Jimmy, unknowingly shoots his own sister. Absolutely brilliant piece! The combination of Ren's adept delivery and Brutal Caesar's surgical precision make Weston's arrival a day worth commemorating.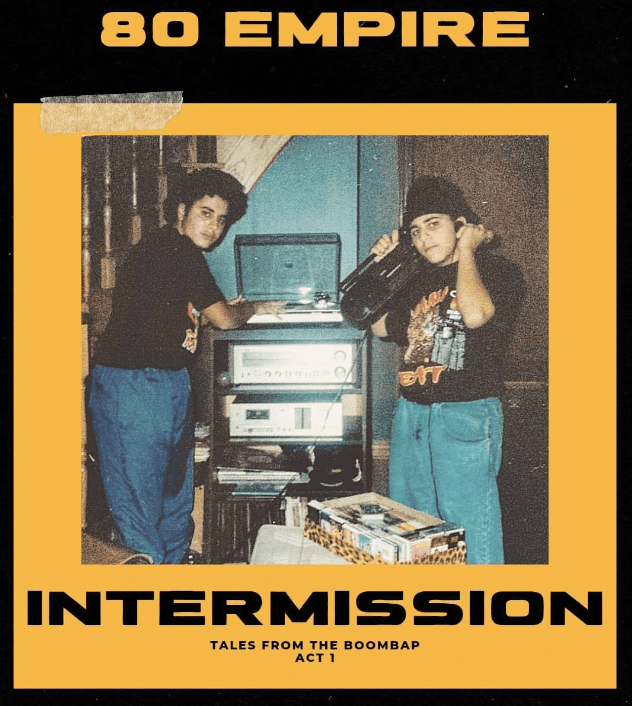 LMD (LMNO, MED, DECLAIME) & MADLIB – FLYING HIGH
Last week we reported on DECLAIME & MAD LIBS 2nd release of formerly unreleased joints. Hopefully you took some time get familiar with the kind if West Coast Funk that these 2 create together when the connect. Well those were all old joints, some over 10 years old. Here is a collection of all new material from DECLAIME, MED, and Living Legend LMNO, all produced by the MADLIBerator. The interwoven West Side tapestry is a great piece of Hip Hop. I'll let the FATBEATS Site write up tell you more about it below.
Cali rap heavyweights LMNO, MED, and Declaime have joined forces to spit blunted tales, make wack emcees tremble, and showcase their lyrical gifts as the group LMD. And for their debut release, Flying High, they've called on another longtime collaborator—none other than living production legend Madlib—to produce the entire project. He provides his signature mind-bending instrumentals for his rapping cohorts, and the result is an organic, expertly crafted slice of hip-hop.

Flying High is the embodiment of that smoked-out, spiritually inclined boom-bap you'd want from this trio, with a few surprises along the way. You may also catch a contact high from a few of these cuts, because you can almost smell the weed smoke on "Flying High" and "The Cypher." There are strong hits of soulful funk on the album, too, like the DJ Romes-assisted "Super," as well as smoothed-out burners, like "Kool," which features raps from Fly Anakin and scratches from J Rocc.

When they began to create the roots of Flying High in the mid-2010s, the three emcees hit the studio together with the shared belief that they needed to shake up the rap game by restoring the culture's essence. And through plenty of trial and error—and bags of weed—LMD was inevitably formed in the way we get to hear them today. To say the wait was worth it would be a massive understatement, because this crew of hip-hop greats has certainly outdone themselves. – FatBeats
ROC MARCI & THE ALCHEMIST – THE ELEPHANT MANS BONES
Written by: Presha
When people saw Joseph Merrick, they would point, stare, or run away in fear. His rare deformity made the public uncomfortable. As a teenager, he was forced to become part of a freak show which advertised him as the Elephant Man: "Half-a- man and Half-an-Elephant." But before Joseph Merrick died, well-intentioned doctors befriended him and studied his condition. He grew to become a celebrity and even drew the attention of the British Royal Family. After his death in 1890, his bones were displayed at the Royal London Hospital, and parts of his flesh were used for medical study. Since then, he's been the subject of a Broadway play, an award winning movie, and a best selling book. The Elephant Man's story continues to inspire humanity to seek out the type of beauty and intelligence that defies form. Over a century later, people are still inspired by Joseph Merrick's ability to transcend his disability and live a dignified life.
In 1987, Michael Jackson supposedly made a bid to buy the Elephant Man's bones. The King of Pop, who struggled with insecurities concerning his own physical appearance, reportedly saw the Elephant Man movie and felt a connection with the scene where the Elephant Man is pursued by an angry mob. The Elephant Man cries back at his assailants, "I am not an animal-I am a human being! I am a man!" Given MJ's worldwide popularity, where fans would chase him screaming and crying, this legend makes sense, but the story was denied by both MJ and his estate. According to the legend, MJ offered up to $1 million to purchase the Elephant Man's bones.Whether fact or fiction, this story points to the value placed on art, the beauty found in abstract forms, and the ability to triumph despite our physical limitations. These concepts will forever capture the imagination of mankind.
My experience with Roc Marciano and The Alchemist's project "The Elephant Man's Bones" has been like trying to capture a rare and elusive work of art. First, the album was available on YouTube, then it wasn't. I chased after it and found Roc Marciano's website where I saw the PIMPIRE EDITION with two bonus tracks available for a whopping $40. I pointed. I stared. I ran away in fear. I asked myself, "In these difficult economic times, would anyone actually pay $40 for an album?" I can say with confidence that I probably wouldn't; however, I had to respect an artist willing to place a premium on his work and let the listener decide.
With that being said, "The Elephant Man's Bones" is indeed an artistic oddity worthy of being admired and studied. The Alchemist has a way of turning the most obscure sounds into gold. His tracks swing between form and formlessness, concrete and abstract. On one song, he might give you a solid backbone of drums. On another, he might give you the more spacious sound of a fluid loop. His production is both ugly and dignified. Personally, I consider him one of the finest producers of our time. As for Roc Marciano, his flow chisels crime scenes from musical marble. His rapid delivery against the Alchemist's abstractions seems counterintuitive at first, but he rattles off his words with a sneaky ease that's poetic. His cadence is like the fast fingers of trumpeter's jazz solo. His story might not be unique, but there's a comedic cleverness to the way he twists his street tales, like when he spoons with an Uzi, or when he reminds you how the "…AK47 kicks like an elephant…." He's not opposed to getting melodic if it serves the song. He demands his dignity. He's also not afraid to attach a $40 price tag to "The Elephant Man's Bones." What an animal!
KROHME – THE CEREMONY OF INNOCENCE
The CEREMONY OF INNOCENCE begins and you feel underdressed. You try to remember if someone asks for your ticket before you pressed play. This feels like sitting in a plush recliner at a concert hall, then a Native American narrator loosens pure anarchy upon the world, the Spray Can tags up the name KROHME on the walls of your mind to let you know, we are in the presence of a master composer with a taste for grimey Hip Hop. 
If guns, drug packs, and disgustingly real bars were Musical Instruments,  KROHME has assembled some of the Undergrounds greatest musicians for THE CEREMONY, the full version of his horror epic EP, CURSED EARTH which contained manyt of the cuts on CEREMONY
This time he adds WU TANGs HELL RAZA, SHYHEIM, and MYALANSKI to the Orchestra on CHARLES OAKLEY for a KROHMED out affair. CHRIS RIVERS, KWAME, & BOBBY J FROM ROCKAWAY play the Brass Section as they drop knowledge over the horns and break on ANTI-SOCIAL. WARRIORS THEME is a party sparker as BIG TWINS, SABAC RED and OTEP "Get The Spot so Hot it's Like a  Crematorium". KROHME provides a beat hard enough to make a Mosh Pit feel like a walk in the park. This is getaway driver music. KROHME can smooth it out tho. He makes it extra slimy on TRIALS AND TRIBULATIONS where GUILTY SIMPSON, TY FERRIS, & HUS KINGPIN slide around on the warped ice rink KROHME lays down. 
On an album of neck breaking records, one of the biggest surprises is the album closer, HELL OR HIGHWATER, feat Emcee Legends BREEZE EVAFLOWIN, CESAR COMANCHE, KAHLEE, L.I.F.E. LONG, and MUJAH MUSTAFA giving you a painfully honest critique on our beloved American Holidays. The beat is a thing of beauty and each Emcee makes the song their own, so a song with 5 full verses of Knowledge never feels long. The same is to be said of the 12 track album which flys by smoothly, leaving many memorable impressions which make you want to buy a second ticket to KROHME's Concerto.
HILLTOP PRODUCTIONS – HEAVY SPITTERS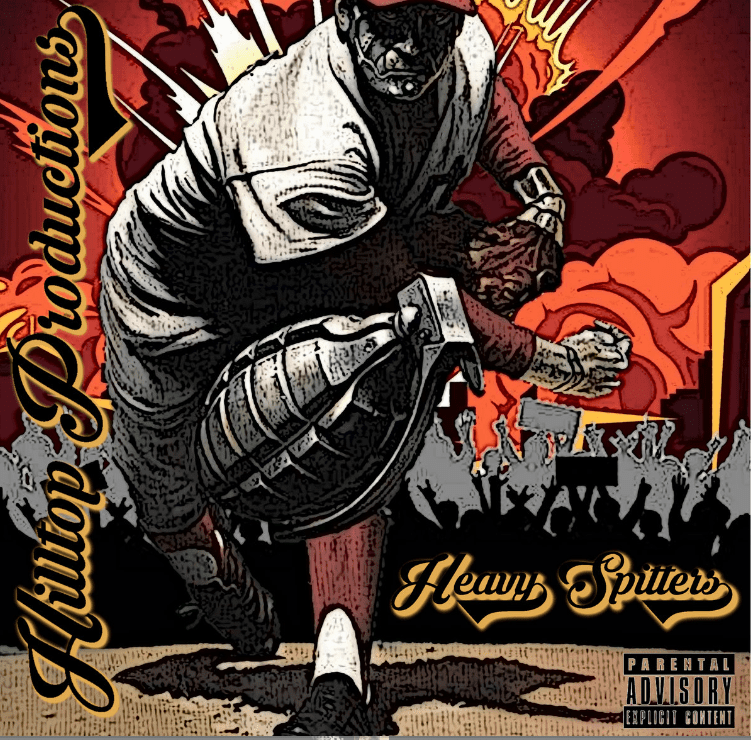 The 1st time the beatsmith known in the Underground as HILLTOP PRODUCTIONS reached our radar was a year ago when he teamed up with MHB/CERTAIN ONES Member WHICHCRAFT for the YEAR OF THE CECADA project which we covered in depth on the Weekend Bag. Since then, HILLTOP has not stopped giving us bangers to play on WVCC RADIO. His name can be found in the Production Credits of new singles that are played weekly by the majority of the Big Name Indie Hop DJ's including PREMIER, ECLIPSE, PF CUTTIN, RONSHA in Paris France, TONE SPLIFF, CUT SUPREME, just to name a few. He is practically a member of NY's RUGGED TRIAD with all the burners he has produced for INDIGO PHOENIX and the family and is definetely considered a Member of THE CAPE CREW, a Family of Emcees, DJ's and Producers that congrigate weekly on CUTSUPREMES TRIM MIX PARTY Show every Thursday Night from Midnight to 3am on MIXLR.com. Through all of this networking, HILLTOP PRO (who is quit comfortable admitting he got his name from litterally living the hermit life up in the mountains of Ohio) has rallied some of the illest pens in the Underground to rock with him the long way, and join his all star Bar Club on his latest LP, HEAVY SPITTERS.
Clocking in at 23 Tracks with a line up featuring A7MC, WHICHCRAFT, MIKE TITAN, M.I.C MURPHY, AIDA, MICKY NUKLZ, RY WALKER, AL V, G FAM BLACK, FORTIFIED MIND, TALI RODRIGUEZ, INDIGO PHOENYX, EMYHR RHYMES, PRYME PROLIFIK, MILK, PETER SPARKER, DOC TERROR, DRASTIC MEASUREZ, PHIL G THE KNOWBODY, MC ALTERED STATES, LOFI GO, BOBBY CRAVES, & FERAL SERGE of CERTAIN ONES, This album is like an audio All Star Weekend. Press play and witness the Pitching Exhibition and Home Run Dirby put on by HILLTOPS All City Alumni. Every beat is magnificent, providing us with my favorite release from HILLTOP PRO (Knocking MIKE TITANS – TRUTH, JUSTICE, AND THE AMERICAN WAY out of 1st place). He has dropped back to back Perfect Albums. If a perfect game for a Pitcher is known as a No Hitter, HEAVY SPITTERS & T.J.T.A.W are both ALL HITTERS. Not a skippable track on either album.
Follow HILLTOP PRODUCTIONS on Bandcamp and pick up both of these Underground AOTY contenders.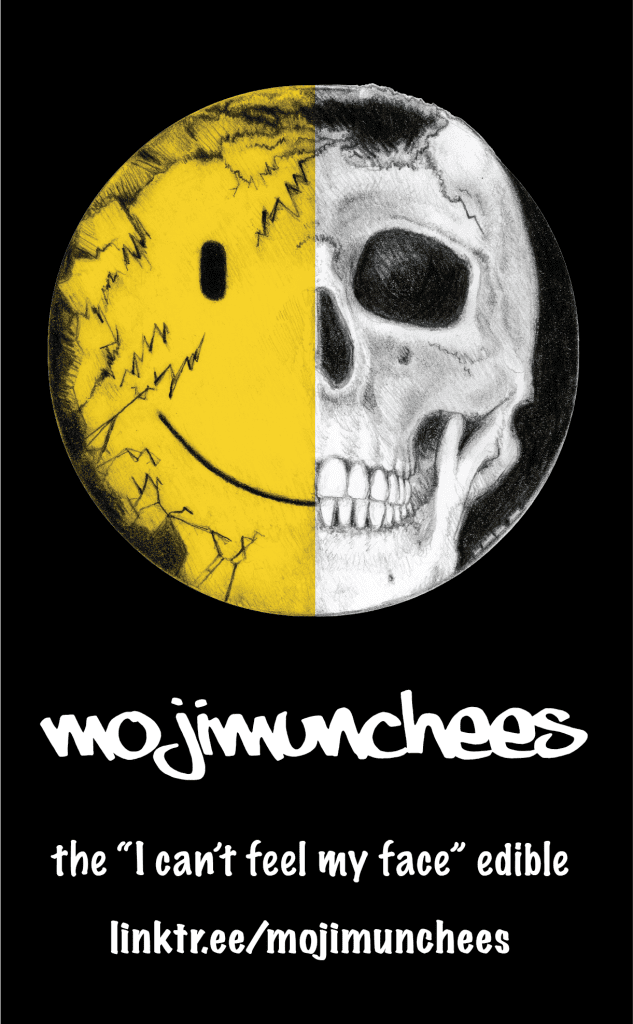 MC WICKS – THE ARRIVAL
Okay, this is a first. Both PRESHA and I vibed out to the new MC WICKS "THE ARRIVAL" LP, and came back with very different critiques. In the hopes of never sounding like a bias platform that only gives positive critiques (Like I am known to do), I have invited PRESHA and any other CYPH LYFE BLOG contributor to always write their honest reviews of the album, good, bad or ugly. Below you will find both PRESHA & My Review of THE ARRIVAL.
Written By PRESHA
On a warm South Florida afternoon, Sercee and I jumped into his whip and hit I95 South. A six pack of Heineken rested between my feet as we both bobbed to the music bumping from his red Ford Probe's speakers. We entered Dade County. Our excitement peaked. Our rapping and rocking turned feverish. Soon we'd be networking with Hip Hop's elite during Miami's Hip Hop Power Summit. The year–1998.
His Probe pierced and weaved between traffic. We flew into a bend just before an infamous overpass and SKRRRRTTT…!!! Just around the bend, the dominoes of a multi car collision were falling. One after another, cars crashed into each other, and we were next. Craig struggled to avoid disaster, electing to crash into the concrete barrier separating the north and south bound lanes instead of the pile up before us. Craig clawed at his airbag and yelled, "Get out! Get out!" as if the car might blow. I jumped out and wiped at my Heineken soaked Enyce jeans. We spent the rest of our day arguing with cops and getting the Probe towed back to Palm Beach County.
I mention this story because despite all of our excitement, we never made it to Miami that day. We had gas. We had a vehicle. But we never actually arrived. MC Wick's new project, "The Arrival," gives it a valiant effort. He hustles hard. He's business savvy. He's financially literate. He has a vision. But what he doesn't have are bars. The production on this project is solid. In fact, it carries the whole album. MC Wick has a relatable voice, but it just wasn't enough to keep my attention for long. Each time, I'd crash. I found myself bobbing to the production, but after sixteen tracks, "The Arrival" never actually arrives.
Written by 8CH2
Long Time WVCC Radio Favorite MC WICKS has pulled up in his latest project THE ARRIVAL. WICKS has been grinding non stop in the California Underground, performing on stages from City to City in the Golden State, opening for some of the biggest names in the Underground and earning respect from his Fresh Coast peers to the point he is often featured on their projects. WICKY, as he is known in the local scene is a lovable character, with a great sense of humor, a down to earth attitude, and an insatiable hunger for Sex, Good Food, and making real Hip Hop. On first listen I personally vibed out to CANT HIDE, DRY, MONEY POWER RESPECT (that sample is serious and WICKS keeps time rapping over the passion in his heart beat), GOOD CREDIT feat MARK 4ORD (Fire Fire Fire, Full of Practical Substance, Great Hook), CELEBRATION (Feels so good). On DIRT ON MY NAME he makes it clear he is used to the critism and has risen above the opinions others have of his music and hustle. You can hear WICKS having fun flirting with the females on TOXIC feat ORCHID. MY SCRIPT is a serious beat produced by JOHN LEMMON with sobering verses layed down thick by WICKS as he "Writes his own Destiny, Directing his Script". For me the 16 tracks zoomed by with fantastic production by SPYDER & DRUMLESS KILLER. I can agree MC WICKS isn't Yasin Bey, Aesop Rock, JID, or Black Thought with the Bars, but he is a young spitter who takes the craft serious enough to still rock the title MC, when most artist his age are content with just being Rappers. He has paid his dues, battling to make his name known, performing on street corners to sell his music, rocking stages with the type of energy that has gotten him respect all over his state and beyond. He might not be your cup of tea, but you cannot deny, MC WICKS has definetly Arrived on "THE ARRIVAL".
MARZ ONE & BK BONEZ
'Snake Charmer Paradox' is the new collaborative album from Arizona-based MC Marz One (@thekidmarz) and Canadian producer/multi-instrumentalist BK Bonez. The album is a continuation of themes and concepts explored on the duo's previous work, 'Prima Donna Shangri-La', with topics ranging from death, spiritualism, power, love, misanthropy, violence and coming to grips with the harsh realities we all face on a daily basis. 'Snake Charmer Paradox' is a monolith of expression and raw lyricism, featuring otherworldly sonic backdrops and powerful sound design that will take the listener on an intense journey through heaven, hell, and everywhere in between.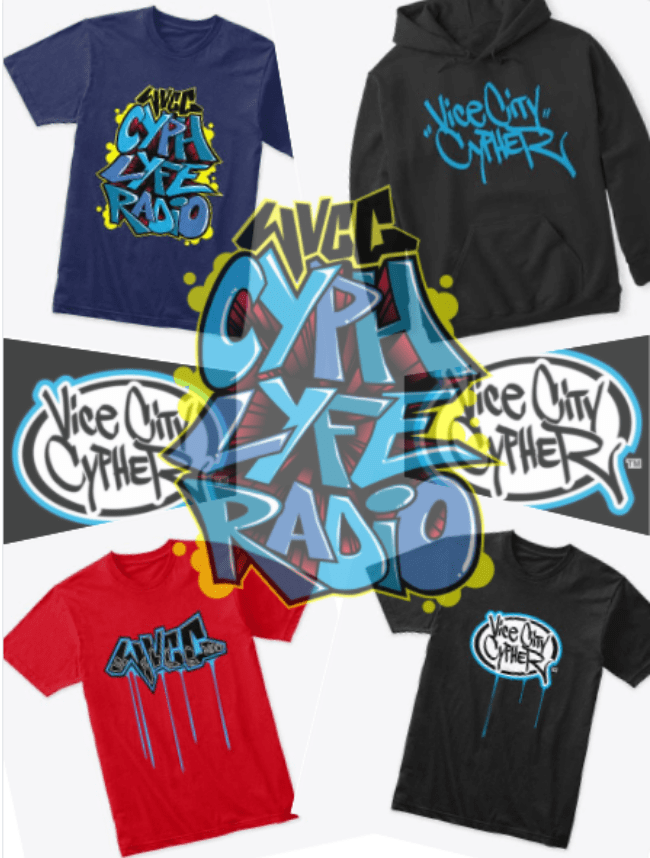 #CyphLyfe #SingleFiles
XP THE MARXMAN & FLEE LORD – DELGADO & THE BIG MIJO
Call the motherfucking Fire Marshall. The Big Mijo XP THE MARXMAN teams up with LORD MOBB's Don Delgado, FLEE LORD over a WUILLDAFRIQQ Banger titled "DELGADO MEETS THE BIG MIJO" that has "The Marxman and FLEE, sending sparks through the street/ Touch your head to your knees when you bob to the beat/". You already know the type of energy big FLEE brings, but the Big Mijo XP never gets left behind as he comes through swinging his batte with bars like "My dope better than that block work they selling um/ Small Bags Artisan we thugs wearing cardigans/ Money never changing but we changing where the money go/ Hunting down the bag, Pride of Lions to the Antilope/". The World Famous Beat Junkie DJ RHETMATIC takes us out with the cuts over DAFRIQQs Operatic outro. DELGADO MEETS THE BIG MIJO is a Big Record from 2 of the hardest working hustlers in Indie Hip Hop on opposite coasts. Meaning this tune is bound to be getting played on both sides of the map and beyond. Make sure you have it playing on your favorites list.
ONE-2-SEVEN – METHODS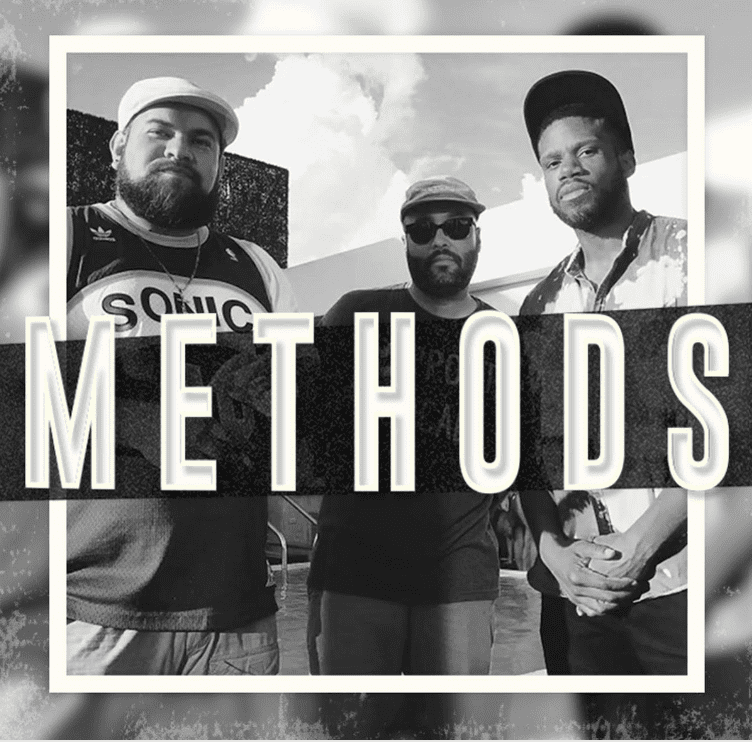 LEO DaVINCCI has been producing Kendall Classics since the mid 2000s. 1st as 1/4 of the original MIAMI BEATWAVE, then as the head of The Guild where he has produced Bangers for DEAD PREZ, RAS KASS, SKAM2, MAYDAY, AYNT, and more. Now he returns to remind heads he represents the Kapital K to the fullest with his new group ONE-2-SEVEN, and their first single METHODS. 
The duo made up of DaVINCCI and Kendall secret weapon STIGE come out with blades flinging from the gate. "My Energies Phenomenal/ Words Connect like Dominoes/ Death is getting kind of close/ Fuck it bro, Vamonos/". They both handle razor-sharp pen blades, then smooth it out with the DaVINCCI sung chorus. D (as he is known in the SoFlow scene) has been behind some of our town's biggest indie records but is quite often overlooked in the conversation of top SoFlow Producers. I believe in the coming ONE-2-SEVEN project and his long-awaited SUSPENDED ANIMATION Series, the world is going to find out how multi-talented this Emcee/Producer really is.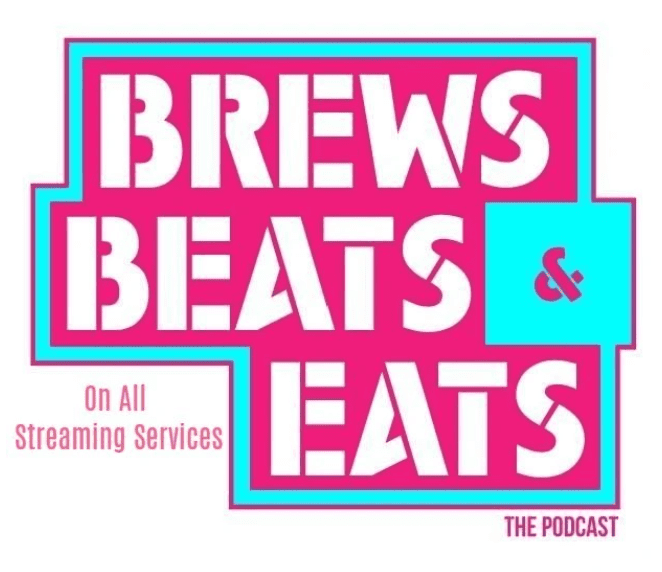 PO.10.CEE – SEEDS OF PERSERVERANCE feat 8CH2OWENS, MILES BONNY & DILES
New Mexico's Po.10.Cee Crew (Doc The High Hawk, Liphe The Emcee, Ekym1536) drop a jazzy jewel with Miles Bonny & Diles providing musical magic on horns and percussions. The So Flow Half of Native Slang, 8ch2Owens also lends his vocals to the hook that drives home the message of the song. Create your Art for reasons that last long term, not just temporary notoriety and money to burn. Po10Cee – https://www.instagram.com/po.10.cee/ Liphe The Emcee https://www.instagram.com/liphetracks/ Ekym1536 – https://www.instagram.com/ekym1536/ 8ch2Owens – https://www.instagram.com/8ch2owins/ Miles Bonny – https://www.instagram.com/milesbonny/ Diles – https://www.instagram.com/colin_diles/
LEN-DOR – HAMMER
This is the story of the Hammer (Toronto Emcee LEN_DOR) and the Nail (The Global Hip Hop Audience). With every swing that AKEEL LENDOR has taken, he has left a deeper impression on his listeners from North to South, East to West. His VOCAL CODEX EP garnering interest from DJs, Bloggers, and dedicated diggers in different continents, LEN-DOR is back with a New Single titled HAMMER, along with some hard-hitting visuals to match. We have heard him mostly over RHOOK BEATS productions in the past, but this time producer RIGHT TRACK takes over the drum machine and lays down a thumper that slaps harder than a sledgehammer on an anvil. LEN-DOR pulls his "Hammer" "From the hip, The Body Floats / Turn your whole shit into Artichoke / Stimulate Your package like Pre Covid/ I'm a Sick Strain, Fuck Ibuprofen/". As his music and rep spreads quicker than Monkey Pox, The Trini-Born LEN_DOR is focused on hitting us pon the head with banger after banger until his brand is drilled in our memory.
Get your copy of the VERBAL CODEX EP and more music from LEN-DOR at https://linktr.ee/Len_Dor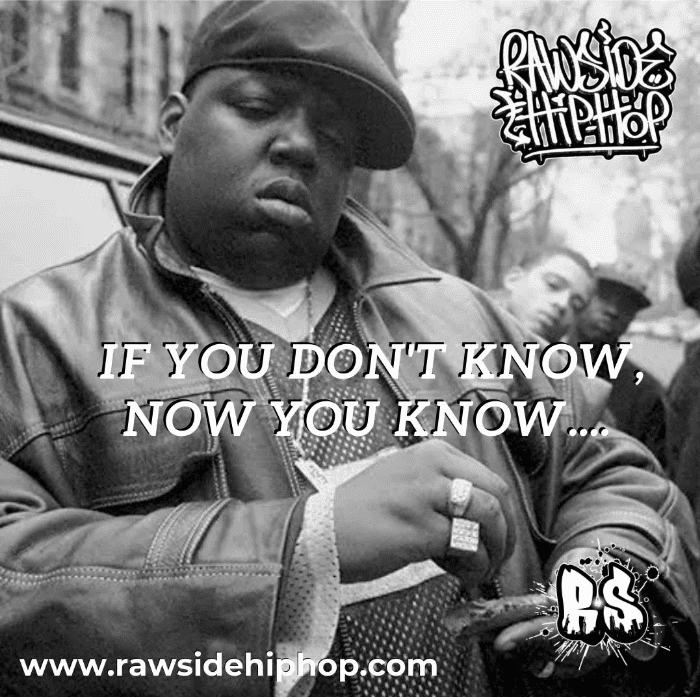 JUS DAZE – NO SLEEP feat JAMES JAY EAZY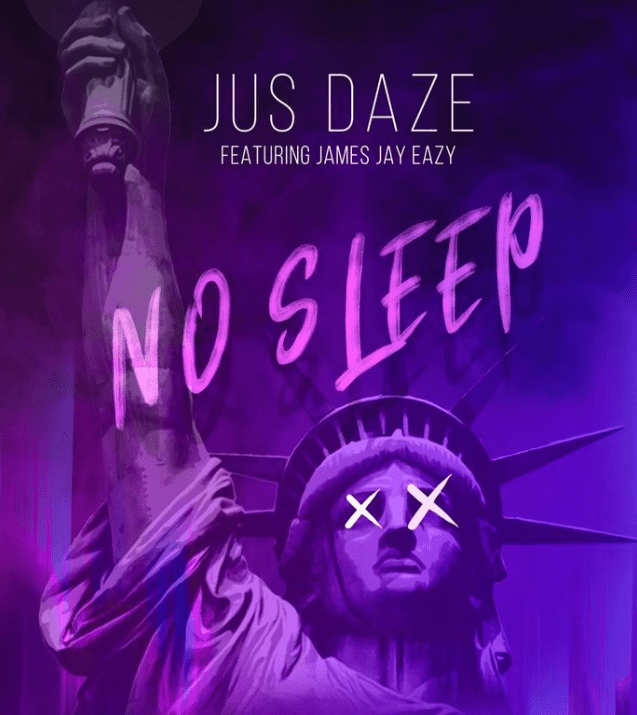 The Queens NY Bowlegged battle legend, JUS DAZE, is back outside with some new product to push. He sent WVCC RADIO a free sample off his upcoming RUNTZ & RANTS EP, the sequel to his RAPS & RANTS LP which made waves earlier this year. You get a taste of the new SUPER SONIC's strain JUS DAZE is promoting on the new single NO SLEEP Ft JAMES JAY EAZY which is due to drop Monday 9/12. The MATTEO produced bop puts you right on the grimey corner of DAZE's block where he and JIMMY JAY are posted up to either serve you that work or them bars! Either way, they're leaving you slumped. With over a decade in the game, JUS DAZE has already proven he can battle an opponent into submission, write conceptual albums, and deliver flows that appeal to both Die Hard Underground Heads, and leisure Hip Hop fans who just want to smoke and have a good time as well. Here's a little SUPER SONIC nug for your bowl to hold you over till the RUNTS & RAPS pack drops on 9/20. Follow JUS DAZE so you can be one of the 1st to inhale the SUPER SONICS he serving up this Fall.
OSKI FOUNDATION – MOVED ON
After covering 3 Albums back to back, this was a nice surprise. Miami FL's OSKI FOUNDATION, headlined by OSKI GONZALEZ, a man who has been the corner stone of the Miami Live Music scene for since the 90s. An original crew member and understudy of DJ RAW who was responsible for organizing the now legendary HOODSTOCK. I owe alot to OSKI, as does any artist who came up performing in Miami. So it made me really happy to see the official Visuals for his groups smooth bop MOVE ON. A bitter sweet story of love slowly fading away into doubt. The band rides a great groove that makes the sad theme feel good and triumphant. Like being a step ahead of the break up, and being the one to say it's over. The OSKI FOUNDATION have tapped into the freedom that is found in confronting your pain, dealing with it, and then healthily Moving On. For more from the OSKI FOUNDATION who spend alot of the year touring, and the other half of the year providing stages for South Florida Musicians to perform on, head over to their IG Page or Spotify. They play some great music to drink, smoke, and cook out to. Speaking of cooking, follow OSKI GONZALEZ for some of his healthy cooking videos. One way or the other, this brother is here to serve you. Tap In and Say Good Morning some time.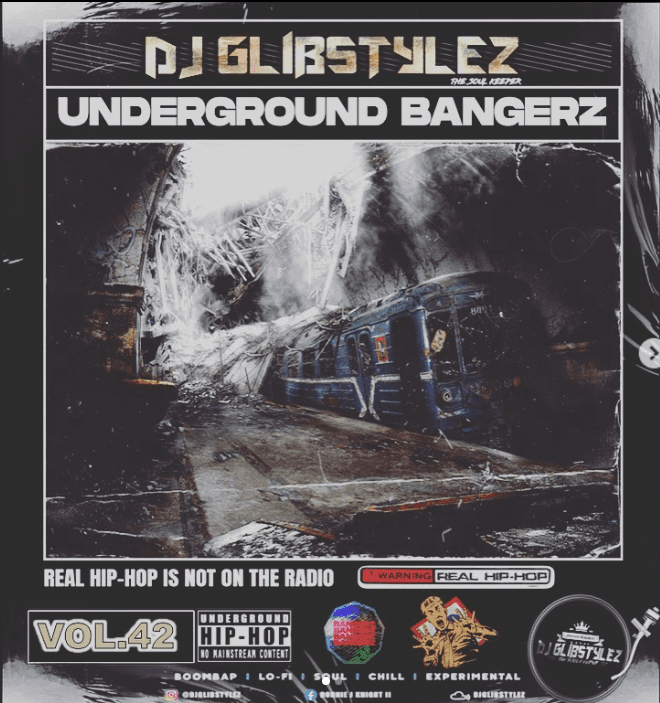 KING FARA – BONNIE & CLYDE
You know we rep Internation Hip Hop on WVCC RADIO. We have never been against playing Hip Hop from any country, no matter what language the Artist is spitting in. Our culture has impacted every country in the world and left its mark on their Youth for generations now. In Miami there is currently a huge wave of Latin Hip Hop on the rise. Not Regaetton or Dembo (Dont get me wrong, those are huge movements of their own and we have plenty of it in Miami's Carribean Communities), but actual Latin Hip Hop with hard beats and Dope Bars giving a voice to the streets. Santo Domingo's KING FARA has made it his life mission to rep his people & hispanic heratage through the music that raised him in Miami. On BONNIE & CLYDE, produced by 2S from Venezuela, KING FARA makes it clear he is looking for that Ride Or Die to build his empire with. He breaks it down in both English and Spanish, just in case his queen to be doesnt speak one language or the other. The opening sample which is more addictive than a bump of periks is loosely translated "May I never be without the warmth of your body, or the Heat of your Love or the caress of your touch, Never/ Without You I would have found peace, Never/". FARA manages to turn a love song into a vibe the realest street hustlers can get down with and dedicate to any fine lady strutting by. Representing his LEGENDARY RECORDS ENTERPRISES imprint, KING FARA is ready to take Miami, The State of Florida and the whole western Hemisphere by storm with his upcoming 528HZ. Make sure you follow KING FARA on Spotify or whereever you Stream Music to bump his new album when it drops.
Subscribe to KING FARA on Youtube: https://www.youtube.com/channel/UC0Ezp70935oOePHkSp3-JYQ/videos
PASSPORT SCOOB – WESTSIDE MOVES
The big bro DJ GLIBSTYLES connected us with this next artist. North Carolinas PASSPORT SCOOB has been putting in the work localy for years, building a brand and a name for himself in his city of FAYETTEVILLE, and through out NC STATE. Now he is taking his brand on the road, spreading the word of PASSPORT SCOOB. They recently visited Miami FL and rocked that stage at WCW (Wax Crush Wednesdays) hosted by DRE MAV PRODUCTIONS. All the feed back I got from the promoter and people who attended the event supported what DJ GLIBSTYLES hat told me originally, PASSPORT SCOOB is the real thing. Get a sample of what he does on WESTSIDE MOVES, one of the singles off his latest ep, 26F, which SCOOB describes as the apartment where his crew of creative hustlers started forming and cooking in the kitchen. Once you play the Video for WESTSIDE MOVES above, and let it ride to the end so you can get a taste of D.O.P.E. feat KNOWBUDDYFAMOUS, you gonna want to click that Hyperlink for 26F and kick it in the apartment with these Tarheels for a while as they blaze the za and lay down some of the rawest rap coming out of North Carolina.
Make sure to follow PASSPORT SCOOB online at https://passportscoob.com/