The New Stop for New Hip Hop Reviews.
Happy Weekend Fellow 88ers.  Had an amazing week on Cyph Lyfe Radio hosting the one and only RHYME STYLE TROOP and FILTHY HEIR (THA SOLOIST & A DUSTY CINIMA…who we found out last night are one and the same dude, and dude is a genius). We were mad inspired by both of our guests and want to take the chance to thank them for not only their time but for sharing their passion and vision with our audience in such a palpable way. You'll find their 2 latest singles in the #CyphLyfe #SingleFile Section below. Hope to see you tonight at the NO EMOTION GOLD MASK/ ART MORERA Show at Yeasty Brewery, all the info is in the flyer below. Now on to the Bag.
---
Real Bad Man "On High Alert Vol. 4"
His last Compilation was Cali Forrest Fire Hot. Now Clothier/producer Real Bad Man is back with the fourth installment of his "On High Alert" series. The project features Alchemist, Evidence, Boldy James, Stove God Cooks, Roc Marciano, Meyhem Lauren, Rome Streetz, Rigz, Mooch, M.A.V., Willie The Kid, Cappadonna, Sauce Heist, Masta Ace
Tracklist 1. Back on One (feat. Roc Marciano & Meyhem Lauren) by Real Bad Man
2. Pot of Gold (feat. Stove God Cooks & Evidence) by Real Bad Man & The Alchemist & Boldy James
3. Big Boy Deli (feat. Rome Streetz) by Real Bad Man
4. Stuck in Our Ways (feat. Rigz, M.A.V. & Mooch) by Real Bad Man
5. Belong on Boats (feat. Willie The Kid & Cappadonna) by Real Bad Man
6. This is What It is (feat. Marlon Craft) by Real Bad Man
7. Game Don't Stop (feat. Sauce Heist) by Real Bad Man
8. Live It Up (feat. Masta Ace, Maxo & Sachillpages) by Real Bad Man
The whole album is flamez but our Super Journalist / Cover Artist / Publicist / Plug JORDAN COMMANDER recommends you make sure you hear "Pot of Gold" featuring Alchemist, Evidence, Boldy James, and Stove God Cooks, and Rome Streetz' solo cut "Big Boy Deli." Played them both this morning on our Friday Morning Mix on WVCC Radio and the crowd lost their shit. Press play and enjoy losing yours.
BILLY WOODS – AETHIOPES
Some "claim" to be "Different", like 2 Chains "pulling up to the scene with his ceiling missing" or Tyler with his "Lumber Jack Face cuz he Wish a Ni**a Would". But under close scrutiny, how different are they really?, when they all speak about the same materialist, pop-culture site words &, trending topics? If you are fan of the Really "DIFFERENT", look no further. BILLY WOODS is back with his latest audio novela "AETHIOPES", and he doesn't care if you are ready to listen to him or not. He gives absolutely no fucks if you can understand him or keep up with his special style of storytelling. He is an author and he writes simply to exercise (exorcise) his soul. Really pay attention to the ultra descriptive album opener "ASYLUM" where he sets the opening scene for his latest work of twisted biographic fiction over the multilayered productions of New Orleans/New Yorks PRESERVATION. PRES creates the topsy-turvey terrain on which WOODS builds his sound sets where we with great guest appearances from BOLDY JAMES & GABE 'NANDEZ (SAUVAGE), ELUCID, Denmark Vessey & Quelle Chris (NYNEX), MIKE LADD (CHRISTINE), FATBOI SHARIF (HAARLEM), DESPOT on VERSAILLES, Protoevangelium ft. Shinehead, And HEAVY WATER featuring mind-blowing verses from WOODS, BREEZE BREWIN & EL-P.
Warning, this album will sound foreign when you first play it, it gets better after the 2nd play, gets great after the 3rd. For an even better listening experience and to get a better grasp of what you are ingesting, check out this Inteview/Write Up from FADER MAG's Raphael Helfand which is overbrimming with information and insight on the album straight from its creator's mouths. https://www.thefader.com/2022/04/08/billy-woods-and-preservation-on-the-cinematic-chaos-of-aethiopes
Support this Amazing Album at https://billywoods.bandcamp.com/album/aethiopes
PAUL WALL & TERMINOLOGY – START TO FINISH 2
Everything PAUL WALL has been on in the past 2 years has been surprisingly Fire!! Whether it was the guest appearance on TOBE NWIGWE's "JUICE" single, or the cameo verse on KOOL KEITH's single FOOT LOCKER, the golden grilled Houstonian has been showing the underground that he can do more than just make Chopped and Screwed Syrup Rap. Termanology has been Captain Colabo for years now and continues his winning streak with "START 2 FINISH" a 10 track album which features Bun B, Millyz, Nems, Kxng Crooked, Wais P, Fly Anakin, Mia Jae, & C Scharp. Production is handled by Legends Pete Rock, Statik Selektah, Dame Grease, up and comer J Cardim & Termanology himself.
The album is worth playing on repeat all weekend long. Check the complete write up on Complex Mag by Brad Callas to get some more in-depth info on the making of the album.
GEORGE SPITS – SPEIWBEI
The Multitalented GEORGE SPITS of LLAMA BEATS fame is back with a New EP of toe tapping funkery. SPITS THE LLAMA has been a staple of the SoFlow Hip Hop Community for over a decade and a half as 1/3rd of Live Hop Band LLAMA BEATS. After blessing us with the fun filled TITTY ATTACK ep we covered at the end of January, SPITS is back with another 5 song sampling called "SPEWBEI", aptly titled after the creators of the project, SPITS on the Mic and the UK's JEWBEI on the beats. The name JEWBEI is not foreign to South Florida Indie Hip Hop Heads, as he is responsible for the production behind THE BENCHWARMERS CLIQUE's "ADVENTURES IN 8 BIT", "The UGLY", and "BARE BONES" albums. Now he joins forces with the beer-bellied Llama to bring us such spunky tracks as "ALL IN MY HEAD" a testament about how all the shit that's really wrong with friendships, relationships, and the world is ignored and swept under the rug to our detriment. "SUCKERBERG" is GEORGE's recorded invitation to Mark Zuck and his Meta Cult to "Socially Influence These Nuts". It's great to hear this Funk/ Soul side of JEWBEI and SPITS multiplies the vibe exponentially with his melodic, harmonic hooks, as he does expertly on SPIT BACK. The most introspective cut on the album is actually the album opener, "TRAPPED ALIVE", which further proves GEORGE SPITS's lack of concern with how things are supposed to be done. Usually a song this deep would be saved for the latter half of the album to bring the project to a close. However, SPITS rather hit you with Bad News first and then get the party moving with the "Good News". Make sure you give multiple listens to the album's most lyrical song, SYKE, which is full of Gems, Metaphors, Similies, Double Entendres, Punchlines, and the Secrets behind "THE SECRET" and who killed Biggie and Pac.
Make sure you follow GEORGE SPITS on IG so you can witness all his Live Performance Reels of the album and whatever other madness he is constantly posting. And follow JEWBEI for that FUNK. Just click on those hyperlinks.
V-KNUCKLES – WINTER WARFARE
Cambridge MA mainstay, V KNUCKLES, has been turning heads for years in his region and beyond with his recent run of singles. Now he is ready to present himself to the entire globe on "WINTER WARFARE", his debut album. You can tell the spitter is a War Vet from the self titled LP opener, where he explains the realest Warfare is the one waged daily within himself. That battle is much more serious than the one "Going on outside which no one is safe from" as Prodigy described. He shows you, rather than tell you, what type of vibe he is on, while simultaneously paying tribute to the Late Great DOG MAN X on "EARL SIMMONS". This whole album is bound to get the streets buzzing like when X first dropped RUFF RYDERS ANTHEM, it just has that "All My Soldiers With Me" Rah Rah Feel throughout the project. Still not convinced, check his immaculate cadence and energy on "YOU ALREADY SNOW DOE", the sizzling single that dropped March 2021, which only goes to show how much work has been put into perfecting this project. The album is only made better by killer features from MASS heavy hitters REKS, SLAIN, and TERMANOLOGY over the soul melting PHONIKS production on "THE GAME". Other notable features include ONYX OG FREDRO STARR, ALI VEGAS, MILLYZ, and N.B.S. Crew mate E-FLASH on the SNOWGOONS Produced PROPANE which also features MANN TERROR, and SO COLD featuring South Korea's PALOALTO. These guest appearances, plus the gang of top-tier producers make this an album not to be slept on.
When describing the album, V KNUCKLES shares "The Album Concept "Winter Warfare" is based on both the constant war I was having with myself, the war going on in my surroundings, and worldwide. I feel there's battles (wars) that we all experience everyday in life and I reveal mine on this album! The world is cold and I wrote most of this album during the winter season so I thought "Winter Warfare" was a good way to describe the project as a whole."
I know Winter is supposed to be behind us, but make sure you put on a coat when you press play on V KNUCKLES – WINTER WARFARE. This shit is cold as they come.
---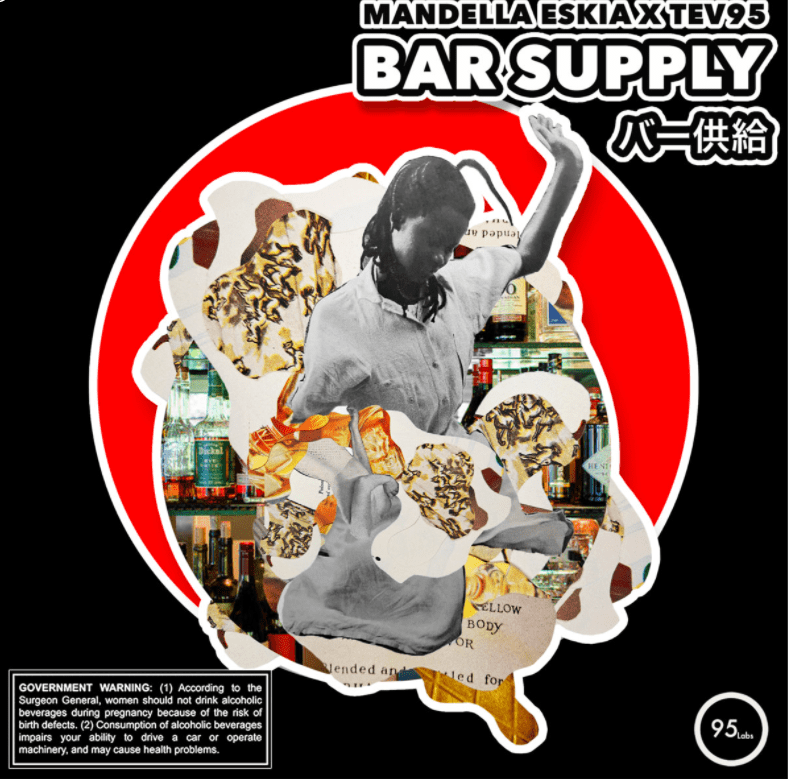 #CyphLyfe #SingleFiles
Young Lordz (Knowledge Medina & JDot) – On Lordz! (We're Right Here)
During the 1960's, a Chicago street gang of Puerto Rican youth grew into an army fighting for Civil & Human Rights for Puerto Ricans, Latin Americans, Oppressed Minorities, and 3rd World Countries around the globe.  Led by Organizational Founder & President Jose "CHA CHA"  Jimenez, The YOUNG LORDS ORGANZATION (YLO/YLP) spread awareness, promoted education and cultural pride, and organized the people of their cities to stand up against injustice and unfair treatment of minorities.  Their fame grew through their neighboring Latin American Communities and eventually, they planted chapters in metropolitan cities in many states throughout the U.S.  As part of the Rainbow Coalition, they joined forces with The Black Panthers and The Young Patriots in Chicago to show how solidarity and strength in numbers could help "The People" combat their oppressive "Rulers" (Police Department, Court System, Housing Authority, The Public Education and Health System, and the Local and Federal Government).  Now, 60 years later, the seeds The Original Young Lords planted have matured into Full Grown Soldiers, passionate about the causes that led a group of Street Thugs to want to sacrifice their lives to improve their communities in the 60's.
This new chapter of "YOUNG LORDZ" is composed of South Florida's J.DOT & Florida Battle Rap Legend, KNOWLEDGE MEDINA.  The story goes, while the two long-time friends and collaborators were hunting for new beats to write and record to, Pennsylvania Producer REI ELEM(who grew up in South Florida), started sending them some hard production laced full of Latin Sample Flips.  This got J.DOT to suggest working on a project paying tribute to the legendary Peoples Party, THE YOUNG LORDS.  Never one to break street code or misrepresent, J.D. did his research and found Y.L.O. Founder CHA CHA Jimenez online, sent him an email including his phone number, and after a two hour conversation, hung up with the full blessing of CHA CHA Jimenez himself to write, record and release an album under THE YOUNG LORDZ title. Hence was born the latest chapter of the YLP, and they come to us today with their Debut Single "ON LORDZ (WE RIGHT HERE!!)", Produced by REI ELEM, the 3rd Unofficial/Official Member of the group who handles all Production on the upcoming album and is credited with unknowingly planting the seeds that lead to the group's inception.  If this joint doesn't get you amped up for the Revolution that's coming, you better wake the fuck up and realize, this ain't a game, and there ain't no bench to ride or seats in the stands to spectate from. This is War, and you are either a soldier or a casualty.  WVCC RADIO knows what side we are on.  ON LORDZ!!! WE RIGHT HERE!!!
SOUTHERN COMFY – SELF ESTEEM
Let me start this off by Wishing my DJ, Producer, and Co-Host of WVCC Radio's Friday Morning Bar Buffet, DJ GLIBSTYLES The Soul Keeper a Happy Birthday Weekend. Granted his birthday was last Tuesday, but any Real Aries will tell you, we celebrate our Birthdays for a Whole Week, Weekend to Weekend.
In celebration of another year around the Sun for our brother GLIBSTYLEZ, we have dropped our 3rd Single off our upcoming SOUTHERN COMFY album which is almost complete and ready to send to mastering. SELF ESTEEM was the 2nd song GLIBZ and I worked on together and the one that started giving me full album vibes, so I guess you could say it's the seed that flourished into SOUTHERN COMFY. Crack something cold open, press play and enjoy the vibes rising up from the New South. We are fully confident you will become a fan of our sound if you aren't already. That's SELF ESTEEM.
B-DOPE – SO PROUD
B-Dope don't need no Hassas telling him how to last in "This Business". He has put in his 10 Thousand Hours and then some, both on the Mic and on the Streets. A Veteran and General in our #SOFLOW Hip Hop scene, B-DOPE has been getting out-of-state and international plays as of late and he is showing no signs of slowing down after his recent THE MOST HATED lp. He returns this week on a couple of singles that are sure to grow his fan base even wider.
First he drops a New Solo Single, SO PROUD which is sure to get your heart rate going as he serves you his resume in head nodding detail. Then he joins WxtchWxlvz MONEY MOGLI and Miami Rap Veteran BOGEY on the new Miami burner TRI-RAIL, where the boys work their screet language magic, casting spells that hypnotize you with their block tales. Click the Link Below for Reference and make sure you follow and support these gentlemen.
SNOWGOONS x RHYME STYLE TROOP – SIX OF WANDS (cuts DJ ILLEGAL)
Germanies SNOWGOONS have been a huge blessing to Hip Hop. Because of them, we have excellent modern era albums by ONYX, NINE, LORDZ OF THE UNDERGROUND, PMD, and more. Not only have they been blessing us with New Bangers from our HH Heros, but they are also shining a light on the hottest up and comers in the game. No wonder this month's SNOWGOONS "1ST OF THE MONTH" Release "6 OF WANDS" stars none other than the West Coast Super Soldier, sister RHYME STYLE TROOP. We had a chance to chop it up with RST this past week on Cyph Lyfe Radio and we'll be posting that video up sooner than you think. Til then you can always watch the replay on Twitch.tv/WVCCRadio at the 1:30:00 mark. TROOP shares how she connected with the GOONS to record this new banger, her side business as a Tarot Card Reader, and the soldier mentality that has fueled her rise from victim to Victor. Follow RHYME STYLE TROOP on your favorite streaming site, add "6 OF WANDS" to your playlist and join the army of "Truth Soldiers" RST is currently recruiting through her music.
FILTHY HEIR – GODSPEED
Our other Special Guest this week was FILTHY HEIR (THE SOLOIST & A DUSTY CINEMA) who blew us away with his interview. While we work on posting on out Youtube channel, enjoy his latest single GODSPEED, where THE SOLOIST fully displays why he has quickly become one of our favorite New MC/Producers in Underground Hip Hop. Make sure you follow FILTHY HEIR on Bandcamp and cop (then download) his music as soon it drops since he will only have them up for a limited time. I got my copy.
[bandcamp width=350 height=442 track=1723821308 size=large bgcol=ffffff linkcol=0687f5 tracklist=false]
Novatore – Sci-Fi (Ft. Lord Goat & Eto) prod. by Johnny Slash
NOVATORE flooded us with banger after banger to prepare the people for the release of his Colab album KINGDOM OF CRIMINALITY, with Chicago's AM EARLY MORNING and STU BANGAS. He refuses to kick his feet up and rest. He's back in 2nd qtr with SCI-FI, a blazer laser featuring a brutal opening verse by LORD GOAT and Rochester's ETO sharing Hook Duty with NOVA who absolutely obliterates the 2nd verse. The production by JOHNNY SLASH makes this a joint that can be left on repeat while you at the gym or working demolition. Make sure you follow NOVATORE on Bandcamp to get the word when he drops his upcoming album MASTER OF MORBID CREATIONS which will feature SCI FI, and many more HORROR-ble Hits.
https://infamouscrew1.bandcamp.com/
#BottomOfTheBag #HiddenGems #RareFinds
AARON SHAKUR X WHIP – SHAKUR WORLD
This album was highly recommended to me. After the first spin I can tell why. Camden NJ's AARON SHAKURE has teamed up with Paris France's WHIP BEATS and dropped SHAKUR WORLD, a cold collection of 7 bricks of compressed bars. This is only for THE REALEST. The fake need not apply. "THEY KNOW!!"
Apple music ▶️https://music.apple.com/us/album/shak… Spotify ▶️https://open.spotify.com/album/54Ms5I… Bandcamp ▶️https://whipbeats.bandcamp.com/album/… 🔗 Instagram: https://www.instagram.com/aaronshakur856 🔗 Instagram: https://www.instagram.com/aaronshakur856
Uptown XO & Snypa B – Bumpy X
Uptown XO & Snypa B new project "Bumpy X". Produced by AB The Producer. Stream/Buy : https://music.apple.com/us/album/bump… – https://tidal.com/browse/album/214900286
DJ GLIBSTYLEZ – UNDERGROUND BANGERZ VOL 32
Here's DJ Glibstylez latest mix. Just let it play. It is ridiculously fire. Happy Birthday, Glibz. Love you big Dog. SoComf!!