Forrest Gump had it all wrong apparently, life is actually like a game of 2K. SoSoon challenges the age-old comparison we have all grown accustomed to, and for good reason. The amount of time, effort, and energy put forth in just one track is more than enough incentive to listen to his argument. As I continue learning and exploring various artists, I always have a few that just stand out for me. SoSoon is an artist I've come to truly admire for his level of talent and skill in music.
Listen to 2K by SOSOON here
I remember the first time I saw him on stage, and the dynamic performance was more than enough to hook me in. A well-seasoned emcee with decades in the game, SoSoon has such integrity in his music and lyrics that it must be honored with a complete review. I sat with this track for a better part of a week, just trying to step into his shoes for a moment. In addition, SoSoon offers an annotation along with the track that really dives deep into the creation of the song. It's remarkable how much effort underground artists put into their music for the listener. This is more than just creating songs, making money, and gaining notoriety. This is an art form, a means of expression, and a true passion.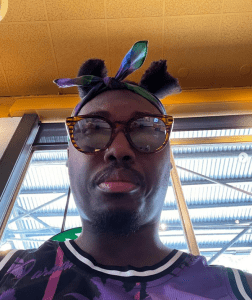 This song itself covers a slew of topics and can be relatable to a lot of listeners. Using video games as a means to escape reality, challenging moments in relationships when it comes to hobbies, and procrastination interfering with adulting. The instrumental created by the producer Coole High transports you to another realm. Not to mention, the dynamic way that SoSoon writes and creates his song is above the standard track composition. Ultimately, we all have our escapes in life, and I really appreciate that the hook of the song is an ode to that iconic moment between Smokey and Craig in Friday. The inner struggle of the self-serving Id and the conscience.  If you find yourself with spare time, and you ain't got s@#* to do, put on 2K and see for yourself the magic created by SoSoon and Coole High.
And remember, you win some, you lose some. But you live. You live to fight another day.
RIP Mr. Witherspoon.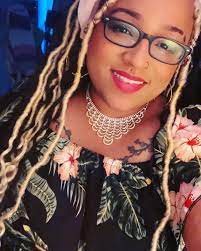 Written by Ms. Laura Michelle
MS. LAURA MICHELLE is a Emcee/ Vocalist / Journalist from Boston Mass, who has accepted the offer to come on Staff as a Writer/Contributor to the CyphLyfe Blog. Her passion for music and love for Hip Hop Culture is authentic. She is an experienced Singer/Song Writer, who understands the beat-selecting, writing, and recording process, and has presented her music to new audiences all over the country as she has spent the last few years touring the country with the FULL BLAST BOOKING team. She understands the need to share your music with new listeners and have it represented correctly. Her writing style is vivid and visual, her reviews are honest, and her taste in Hip Hop is vast.