A dance floor booming with people vibing to the beats played by the DJ. That's what goes through my head when I listen to Temptations by Galeano. In fact, this track induces a very distinct memory for me. It was my first time visiting Provincetown on the Cape, and I remember showing up to this house. It looks like a traditional house on the outside and even on the inside, but when you went down to the basement, it was the secret underground night club with people packed like sardines. Dancing and jamming to house music, being on that dance floor felt like a trance. The bass vibrating through my body felt like I was being lifted off the ground. This song is perfect for a ladies night out, getting ready for the nights festivities. You and your friends just dancing and shaking, building up the energy for what's to come. Here at WVCC, we focus on the underground music. This is a refreshing song to cover, because we are entering a different genre of music and we are showcasing the woman artists in the music industry who create it.
Listen to TEMPTATION by GALEANO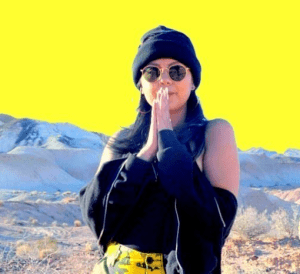 A beautiful voice echoes before the beat drops to this freestyle-type instrumental. It is very nostalgic as I remember the days I would sit in my sister's room and listen to her CDs of freestyle and club music, jamming in my jammies. throughout the song, the beat switches up and you get a different type of energy from the song, and it is very dynamic and entertaining. The way Galeano uses her voice as both the main character and the supporting actors in her story is just phenomenal. A woman of many talents, both in music and visual arts, you can find Galeano on Instagram to learn more about her as an artist. Be sure to stream the song, Temptations, out now!
Now if you'll excuse me, I'll be grooving to this song in my room. This time I don't have my sister to yell at me for touching her things!
Follow Galeano & UFO GANG:
https://www.instagram.com/Galeano/
https://www.tiktok.com/@GaleanoMusic
https://www.facebook.com/OfficialGaleano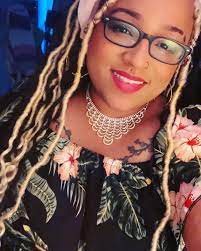 Written by Ms. Laura Michelle
MS. LAURA MICHELLE is a Emcee/ Vocalist / Journalist from Boston Mass, who has accepted the offer to come on Staff as a Writer/Contributor to the CyphLyfe Blog. Her passion for music and love for Hip Hop Culture is authentic. She is an experienced Singer/Song Writer, who understands the beat-selecting, writing, and recording process, and has presented her music to new audiences all over the country as she has spent the last few years touring the country with the FULL BLAST BOOKING team. She understands the need to share your music with new listeners and have it represented correctly. Her writing style is vivid and visual, her reviews are honest, and her taste in Hip Hop is vast.