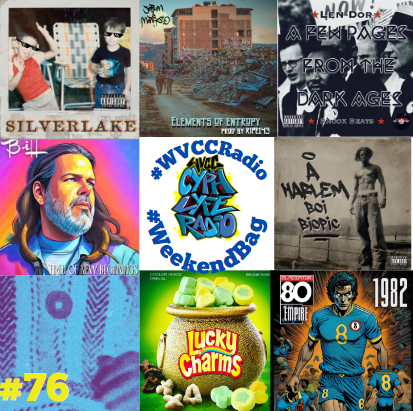 Your plug for New Indie Hip Hop News and Reviews.
Peace Peace fellow 88ers. As we say goodbye to July and hello to an even hotter August, we prepare to send the kids back to school, get back into our regular weekday routines and hopefully get our budgets back under control before the holidays (Summer Camps and keeping the fridge full the last few months have my pockets on slim fast). Thankfully we have had a lot of great Hip Hop to get us by this ultra hot summer. How about that New NAS & HITBOY Huh? SOFLOW fans should be ecstatic about the New SERUM & MANIFESTO album drop, and the coverage our Indie Hip Hop scene has been getting world wide. If you havent had the chance to hear them yet, we cover the New NAS, SERUM & MANIFESTO, and much more on this weeks WEEKEND BAG. The streaming links are included for your convenience and enjoyment. Just hit play on the link and check out the reviews MS. LAURA and I put our Hearts, Minds and Souls into. Now let us get to THE BAG!
NAS x HITBOY – MAGIC 2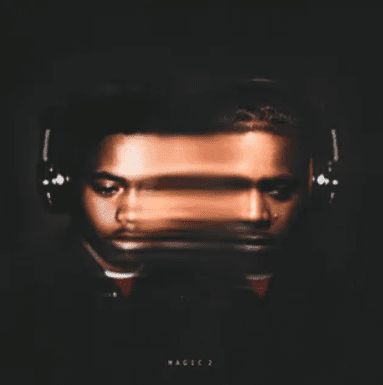 After having a week to sit with the newest NAS & HITBOY release, MAGIC 2 is finally setting roots and growing on me. The sequel to December 2021's MAGIC, and the 2nd album in the 2nd Series of albums the Queens Bridge Don has cooked up with the Producer of the Year contender HITBOY (together they have created 3 Kings Disease LPs & 2 Magic LPs) seems to be many listeners least favorite of the 5, but it is by no means a throw away album like the Kanye produced disappointment NASIR. The biggest complaint I have read over the week was in regards to OGs switching up their styles to appeal to the younger audience, verses standing their ground, sticking to their guns, and creating the art the way they have always done it; aka, If it aint broke, don't try to fix it. Luckily for NASTY NAS fans, there is enough of the original Queens Projects Reporter's original skill set on MAGIC 2 to hold die-hard fans' attention, but there is also plenty on here to attract new listeners. Why else would he be colabing with 21 Savage on ONE MIC ONE GUN, where he shows plenty of evidence that he rap laps around the new school? Illmatic Nas, the more mature Stillmatic Nas, and the God Level KINGS DISEASE NAS are all present on MAGIC 2, but so are IT WAS WRITTEN/ I AM mobsta Boss NAS, and UCHI WALLI Commercial Radio NAS, to many fans' disappointment.
I'm definitely not mad after hearing such bangers as the 50 CENT colab OFFICE HOURS where the POWER creator struggles to keep up with NAS ESCO's machine gun flow. Joints like MOTION, WHAT THIS ALL REALLY MEANS, SLOW DOWN ( Instant Favorite), and PISTOLS ON YOUR ALBUM COVER show that HITBOY might be from the New Gen, but still understands the assignment of laying down some Future Boom Bap that still honors its history. More modern bops like ABRACADABRA, BLACK MAGIC, and ONE MIC ONE GUN are proof that NAS is not too old or out of touch with the streets to put out hip hop that is current and relevant. I'll admit I wasnt a fan of these tracks on first play, but the more I play the album, the more I can respect the skills and lyrical mastery it took to be able to flow correctly over these next gen beats, with bars that are still worth listening to. And that is NAS's & HITBOY'S MAGIC trick on this 5 album MiniSeries they have embarked on creating. They have found the trick to keeping it Real and Raw enough for the True School Hip Hop Purest, and while still Lit enough for college kids to have their own personal musical experience with the man who is many of their parent's Favorite Emcee.
SERUM & MANIFESTO – ELEMENTS OF ENTROPY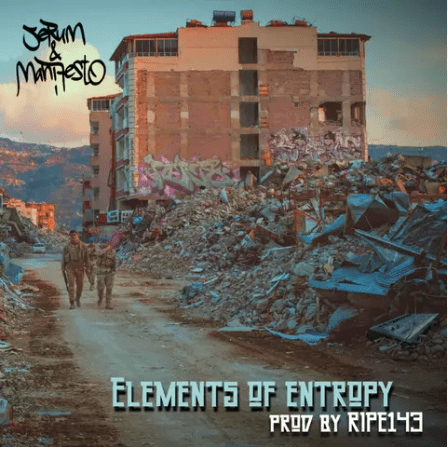 From skyscraper and swamp-surrounded South Florida, the OG Emcee Duo of SERUM & MANIFESTO return with their latest LP of laser punches, ELEMENTS OF ENTROPY. The follow-up to 2011's "THE S&M PROJECT: HOT WAX" brings us MANIFESTO & SERUM returning to hard body beats and filthy street bars reinforced by sacred knowledge and experiences the two have collected like battle scars. Produced entirely by High Level Graffit Writer from Miami's notorious MSG Crew, RIPE143, ELEMENTS OF ENTROPY is the offering #SoFlow has been waiting for from these 2 Hometown Heroes.
Whether spitting "Miami Knowledge that's not toxic for the Mass", back and forth on DETONATORS featuring cuts by Miami's DJ PROOF, or going verse for verse dropping fallacy fracturing gems over the chopped melody singing of PLEASANTVILLE, SERUM & MANI -FRESH-FLOWS are at top form on EOE. They gave us small peaks of the heat they were storing up with the releases of official videos for TOP SHELF & the 1 man crew anthem DIE ALONE, but we weren't ready for new bangers like the "fun house on LSD" sounding F35, the Mad Max Gun Convention themesong METAL SLUG, or the hauntingly bluesy album closer ALMOST GONE where SERUM & SANTINO SAVALES wig the fuck out to shut the 14 track lp down properly.
You can hear the maturity these two Master MCs bring to the table on some of my personal favorite joints like SHELL SHOCK ROCK where the 2 pay tribute to the many brothers they have lost over the years over a riveting blues piano RIPE blazer. Well-known Miami Graff Artist SERUM spits some of the most honest bars we have heard from him when he says, "Been let down so much, I dent the ground and Crush/ Told myself that my tongue is not a Sword or a Crutch/ and as much as I Paint is as much as I pain, my brothers see me changing now they fucking thinking I'm strange/". On SLEEP WALKERS they tell sobering stories of those who are trapped in either mental or chemical shackles that only they can free themselves from, so you'd be better off not wasting your time trying to save them, less you become equally imprisoned, and in FINAL FIGHT the two paint a picture of the ultimate battle, that goes beyond rap beef or street cred. SERUM & MANIFESTO are top-tier spitters who know how to write about more than just spitting raps, and refuse to blind you with a fabricated good time. They lace their raps with a sense of urgency and a call to get your shit straight and your mental strong, cuz what they see on the horizon is more blood bath than foam party.
As I mentioned, the album is 14 tracks long, but 4 of those tracks are interlude tracks that give us a great chance to enjoy RIPE143's production. Especially the last interlude which sums up these 3 veterans' commitment to pushing Hip Hop that prepares the people for the FINAL FIGHT.
LEN-DOR x RHOOK BEATS – A FEW PAGES FROM THE DARK AGES
Written by: MS. LAURA MICHELLE
So many people in this world and each of us walks a different path, but certain events and moments in history will bring us all together. The cover art for "A Few Pages From The Dark Ages", features Martin Luther King Jr. and commemorates a moment in history where predecessors had to fight a long and grueling battle for the most basic human rights. Len-Dor, a Trinidadian emcee hailing from Toronto, Canada, put together this incredibly crafted album to show us the good and the bad moments in history and how the times have changed from then to now. For a moment, just allow yourself to immerse in this man's words and the beautiful instrumentals by Rhook Beats. Let him take you on a lyrical journey through the Dark Ages to understand what we've been through and where we as a society are headed.
This album features 13 tracks with a slew of features from E Smitty, Donnie Quest, 8ch2Owens, Pro Logic, Wedeb, Sourac, and Boodah The Emcee. The main theme in this entire project from my own summation is that there is value in us reviewing our past to better understand where we are currently. Similarly, the issues we deal with today are also a result of our own collective actions as a society. Len-Dor has put his heart and soul into each of these songs to spread wisdom and understanding. The epitome of conscious rap, these tracks are designed to enlighten and awaken. His message is potent and impactful for the willing ears.
Rhook Beats has a real knack for crafting instrumentals with such finesse and attention to detail. As I listened through the album, I noticed that each beat matched the lyrics with ease. The vibe that emanates from the smooth Saxophone runs and the perfectly selected samples combined with the lyrics written by our sensei Len-Dor unite as one divine masterpiece. On the track called "Soldier (ft. Smitty)", the song begins with an amazing clip of a speech. Did you recognize it? For those who may not know, this moment in history was a speech delivered by Malcolm X on the brutality the African American community was experiencing by the hands of police. This speech came just one month after a group of innocent Muslim men were gunned down by police after being mistaken for criminals. In the speech, he says: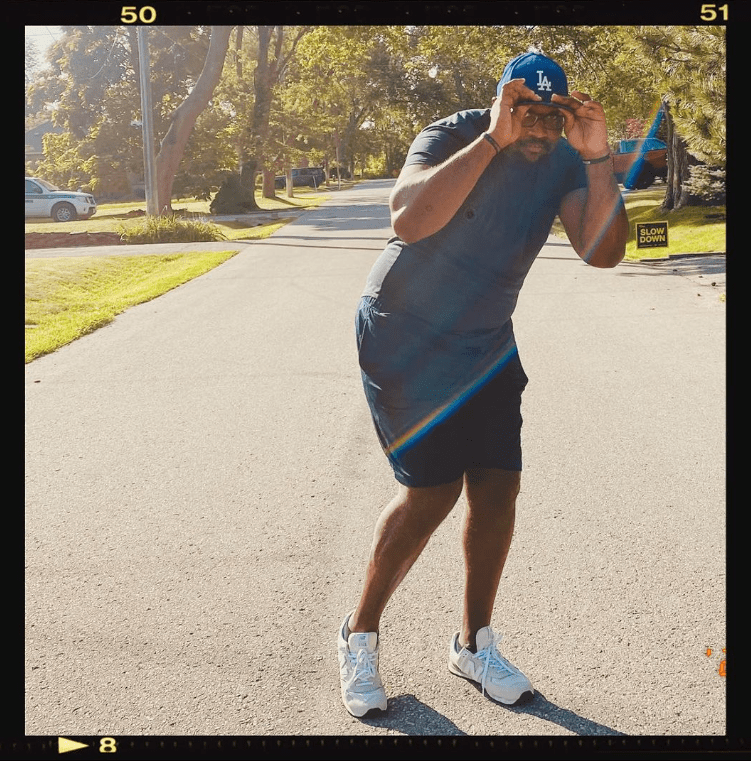 "In order for you and me to devise some kind of method or strategy to offset some of the events or the repetition of the events that have taken place here in Los Angeles recently, we have to go to the root. We have to go to the cause. Dealing with the condition itself is not enough"
From there, we receive more insight on the Dark Ages Len-Dor is discussing. It doesn't just stop there, he tells us in multiple tracks that although we went through such atrocities as a society, not much has changed. The issues are mirrored from the past to the present because as Malcolm X says, we have yet to get to the root of the problem. Offering his perspective and his insight is Len-Dor's way of promoting and giving way to change. And I am here to listen.
Take a few pages from the Dark Ages and learn. Or else History just repeats.
Get your copy of A FEW PAGES FROM THE DARK AGES at Bandcamp – https://len-dor.bandcamp.com/album/a-few-pages-from-the-dark-ages
DTAYLZ: SILVERLAKE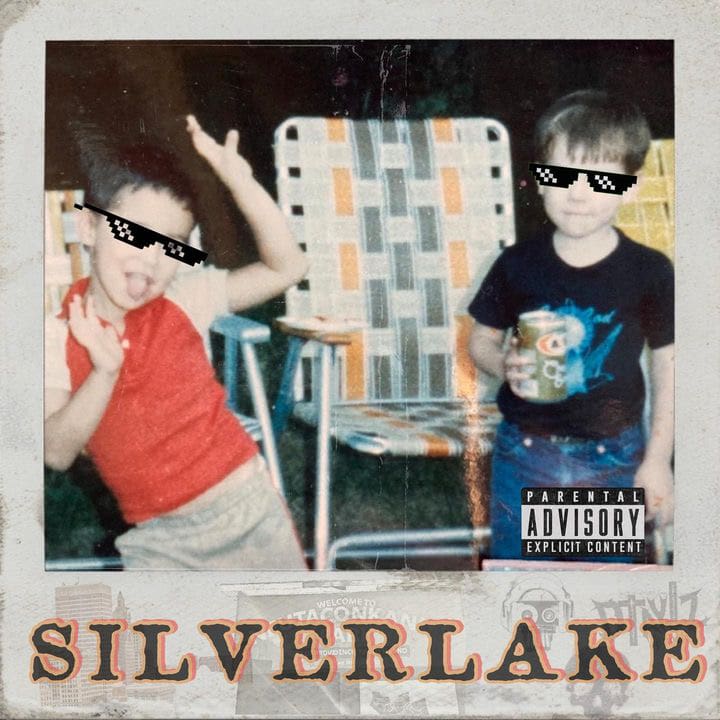 Written by: MS LAURA MICHELLE
Welcome to SILVERLAKE, the birthplace of one of the most enlightened emcees to bless our incredible underground scene. DTaylz had a vision for this album and he executed it perfectly. He brought us a cinematic spread of 10 beautifully crafted tracks that offer the listener a perspective into the formative years of this artist. As I hope you have come to learn about me, I am a huge fan of conceptual projects. I love to take the journey that the artist has created because for a moment, I can step into whatever world they are depicting with just words. Listening to this album, I was able to learn more about DTaylz and who he is, and that is something truly special. There is something beautiful about an artist showing us a raw perspective of their character that goes beyond the facades we encounter in mainstream music.
The Album title, SILVERLAKE, is the name of the neighborhood that our dear friend DTaylz grew up in. The first song of the album, "Welcome to SILVERLAKE" is an incredibly raw and captivating acapella in which he sets the scene. As someone who is also in their 30's (or rather, celebrating anniversaries of my 21st birthday), I can absolutely understand the moments where we reminisce on our personal experiences and memories thus far. These moments help shape us and provide us with a wealth of knowledge which helps us become better each day. One in 33 – a chilling statistic that reminded him that escaping the clutches of addiction would be what he needed in order to survive those odds. In a world where we are accustomed to numbing and erasing emotion through any means, we must remember that we are more than capable of surviving our pain and we don't need to escape those feelings. Fortunately, DTaylz was able to overcome and rise up from it all and for that I commend him.
As we move through the tracks, we get to hear an array of other emcees that stop to visit SILVERLAKE. Dedphonez is also a SILVERLAKE veteran, who matches DTaylz's energy and talent. It's a family affair with these two artists, and their bond shows in the tracks that feature Dedphonez. In my humble opinion, knowledge is power and wisdom is understanding. Dtaylz and Dedphonez have a wealth of understanding of the way the world works, and bring in philosophical concepts that go beyond the level that most understand. "Send Them All To Stores" for example, is a really powerful song that discusses the society we live in and the effects of capitalism. Discussing such impactful topics does not mean that the song isn't an absolute banger. I admire artists that can convey such substance with style and rhythm.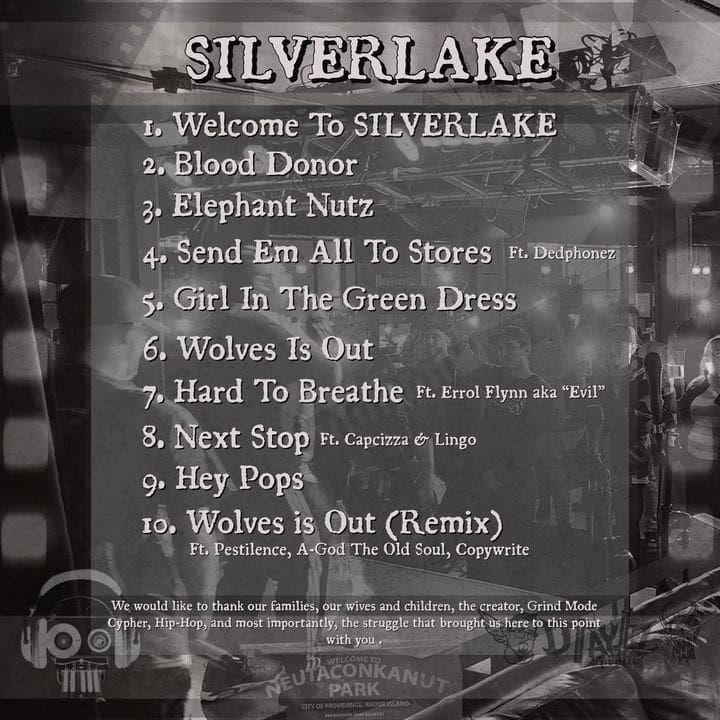 The entire album is a must listen for the quality and effort it took Dtaylz to craft such art. One of the most memorable moments for me, happened when I heard "Hey Pops" for the first time. I heard this one bar towards the end and a wave of emotion hit me. Although we've walked different paths in life the level of vulnerability and rawness in this track had me experiencing every emotion possible. So many lessons and knowledge he learned and acquired through life and it shows beautifully in his lyrics. The features on the album are the perfect addition to this project. The Grind Mode Familia comes through on this album; Lingo, Capcizza, and Pestilence are all Grind Mode Cypher veterans. Even the last song, a remix to "Wolves is Out" has some really incredible bars from A-God The Old Soul and the legendary Copywrite who pays homage to the queen Bernadette Price in one of his bars. I'm honored to have been able to cover such a passion project and I can't wait to see where Dtaylz takes his music.
It's an honor to have passed through this neighborhood, till next time.
B-ILL – TIRED OF NEW BEGINNINGS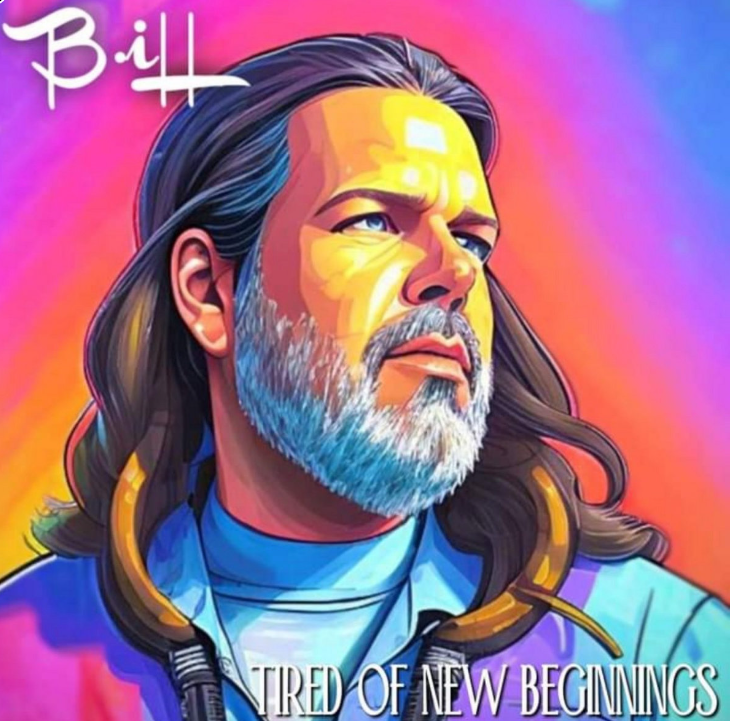 Florida Keys Emcee B-ILL has been pumping out solid Indie Hip Hop from the string of small Southern Florida Mini Islands for over a decade now. I first caught wind of B-ILL back in the MYSPACE days and remained a fan of his minimalist production and sincere writing style. A fan of Company Flow and Aesop Rock, BILL speaks fluent Underground Hip Hop, but he choses to keep his bars striaght forward and maliable for even the rookiest of Hip Hop listeners. His subject matter isnt overly bragadocio, politically opinionated, off the wall wierdo rap, as most Underground Hip Hop is mislabled. BILL has been through a lot on his personal journey. High's and Lows, wins and Losses, he has experienced and endured them all. He is very familiar with having his life fall apart around him, and the process of picking up all the broken pieces and trying to reassemble them into something he can continue to live with. All the while documenting his trek down the trail of "Trials and Tribulations" in his music. His latest release, TIRED OF NEW BEGINNINGS, may just be one of his best Audio Journal entries to date.
BILLY RIVERA aka KNOW ONE SPECIAL bka B-ILL will tell you with head held high that he has self produced and home recorded over 50 Releases, all indipendantly since 1998. With over 20 years of experience in his craft, B-ILL sets off on his latest venture, producing half of TIRED OF NEW BEGINNINGS and writing and performing 100% of the lyrics, except the guest appearances by fellow Keys Spitter MAC B on the trash talking SAY GOODNIGHT TO THE BAD GUY & on the album title track TIRE OF NEW BEGINNINGS. The other 6 albums on the album are produced by ANUBIS SOUND TEMPLE & MADAME L 2023. Not sure who produced which as it is not identified on the tracks listing, but definetly want to state that Asian sounding HAVING EPIPHANIES is one of my favorite productions on the project, along w the Piano Looping MY PLAYLIST, WHAT YOU WONT DO with its Bobby Womack cover sample, the inlightening THE COMMAND OF THE DIVINE, and the freestyle throwback / future funk album closer SUMMER TREES. But besides having one of my favorite beats on the album, it also carries one of my only gripes with the project. It is evident that B-ILL is releasing this music indipendantly, because some of the hooks would have never made it past the quality control/ Post Production Process. The hook for SUMMER TREES might have worked better with a higher pitched male voice or maybe a femail voice recreating the classic 70s hook, but B-ILL is used to doing most of the work himself, so he dropped this melody over the SUMMER TREES hook and several other songs on the album, which do more to hurt the song than help it. Atleast thats what I thought on first listen. However, after listening to the album multiple times through out this sunny scorcher of a South Florida weekend, I found myself humming the hooks for WAITING FOR TOMORROW, which I must say I hated on first listen (the hook not the song.), only to find it growing on me the more I listened. So it is with the 11 track, 31 Minute long album. The lack of Fire Works, special effects & A List Guest Appearances may seem underwhelming at first glance, but the longer you listen, the moe you notice the superb penmenship, candid delivery and song topics, and the genuine soul that B-ILL puts into every song. This is enough for any true art lover to put aside their snobby, predisposed biases, and simply enjoy some solid music, made by an indie artist who has always taken his passion seriosly. Sometimes more serious than he has taken himself, his health and his future. But whats an Indie Artist to do when he is TIRED OF NEW BEGINNINGS, and is comfortable on the road he has paved for himself for better or worst.
---
#CyphLyfe #SingleFiles
BLACKSMITH SUNDAYS – TAKARAMACHI ft SEVEN STAR, BFLECHA, & MAYUMI
Written by MS. LAURA MICHELLE
Takaramachi – a neighborhood within Tokyo, Japan. The name of this place translates to "Treasure Town" and is rich in both history and scenery. When I read the title to this track, I was instantly intrigued. A very interesting name choice for this song. Once I hit play, I began to understand the name choice and the revelations unfurled.
Our friend, North Carolina's BlackSmith Sundays produced a dream-like, tranquil beat that the emcees transformed into a beautiful collaboration of lyricism and soul. This instrumental is blessed by three artists that offer their own individual skills and talents to accentuate this cohesive project. As the song starts, the beat opens with an intro that has a spoken word quality. Suddenly, the beat begins to splice and that effect in the headphones is an incredible experience. BlackSmith Sundays put forth so much effort to craft this beat and it seems the purpose is to take the listener to another plane, another dimension.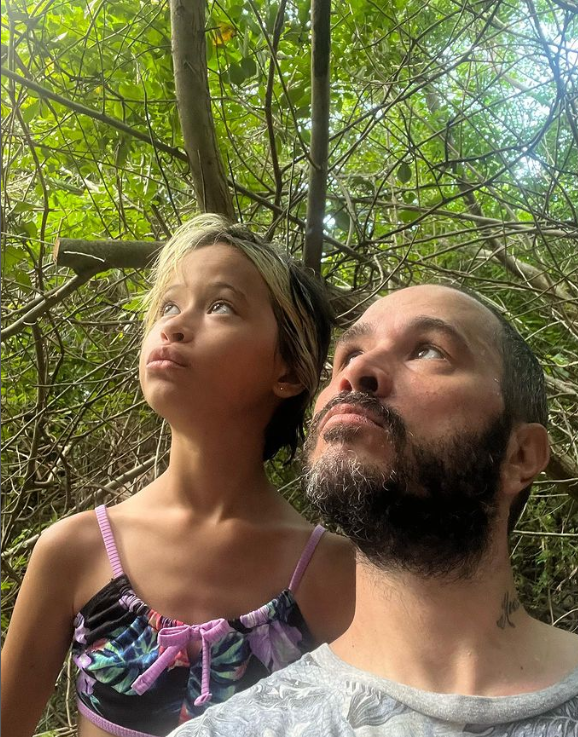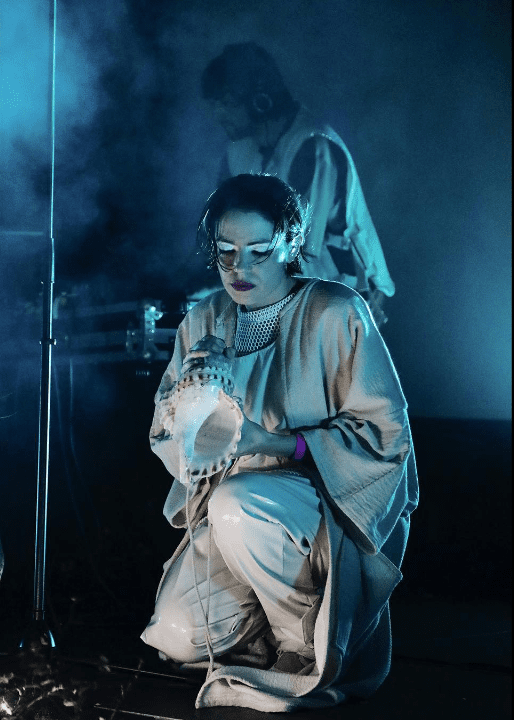 The verses are provided by Puerto Rican Floridian SEVEN STAR, an emcee with a lengthy vocabulary and track record. On the hook, sung wonderfully by Latina songstress BFLECHA, you hear a slight spanish accent, but the soul she infuses the chorus with crosses continents and oceans. SEVEN and BFLECHA match the serene beat with mellow bars that offer a wealth of understanding and comprehension beyond what they want us to know. The realization that our power and capabilities are greater than we have thought. It is especially evident when I hear terms such as Duality discussed in rhymes. Not to mention, this one bar; "Never alone, we've got each other in the Ether"which leaves my soul longing for that heaven sent mate who will fit me like a glove in this life and the next. As if the song wasn't already a work of art, the song ends with MAYUMI reciting a spoken word piece in her native Japanese. My jaw hits the floor. Such an incredible element to add to this already amazing song. Give this song a listen, and let us know where in the world it transports you to.
In another dimension, I wonder if I still write music reviews?
You can follow BLACKSMITH SUNDAYS on IG to prepare for the release of his upcoming production album OTAKU.
TRUWERDZ X K-BANGER – AMEN ft GONZ!
From New Jeruz comes the latest single off the New Album by TruWerdz and K Banger, AMEN. On AMEN the 2 New Jersey natives invite fellow grime spitter GONZ! to join the choir as they sing over the bodies of wack emcees, slain culture vultures, failing Hip Hop Promoters and fickle fans who no longer believe our culture is worth keeping pure and undiluted.
TRUWERDZ and K BANGER masterfully infuse scripture with Hip Hop diction to stay on topic and share their personal stories of keeping the faith within an industry that would make Jesus himself doubt. GONZ! steps in the church spitting blasphomous profanities, but God judges Bad Character before Bad Words. These characters are as bad as it comes on the mic though. Not bad meaning bad but bad meaning, you better get your affairs in order with God before you come face to face with WERDZ or BANGER in a cypher. You need someone to pray with you? They might be able to help you with that also.
Take a minute after the sermon to stop by TRUWERDZ website and check out the whole THE STATEMENT EP to hear more of what these Jersey Word Servers got packed up for you. https://truwerdzmusic.com/album/2526414/the-statement
80 EMPIRE – 1982 (PAULO ROSSI) ft RAOUL MAX TRUJILLO
Those 2 Crazy Italians from Canada are back on their Gladiator ish, this time with the release of their official video/Mini Movie for their latest banger of a single, 1982 (PAOLO ROSSI). Brother LUCAS layed down a Meteoric Hot Rock that leaves a dent in the Earths crust as soon as the baseline starts to play. Bar Spitter, Brother ADRIAN, is on top form, like Italian Soccer Legend PAOLO ROSSI in his prime, when he took team ITALY all the way to win the World Cup in 1982. The God Tier Futbol Forward also won multiple scoring titles in that years World Cup, and ADRIAN follows his lead kicking bars like "I'm a menace to the best/ Menacing at best / Menace everything I touch / I'm a menace on a Quest / Medaling, here to get you high like Medallin / Charlie Sheen, we gon live forever Norma Jean/ Mean Jean Oakland / Send these snitches snorkling/ to the bottom of Chesapeak Bay, theres no hope for them/" Golazzzooooo!!!
This is the 3rd single the GLADIATOR ENT. founders have released in the past couple of months, and we have a feeling they are getting ready to hit us with another unforgetable album to follow up 2022's INTERMISSION lp. You make sure to follow 80 EMPIRE so you can be notified when they score their next Goal.
COOLER HEADZ PREVAIL – LUCKY CHARMS ft BEANIE SIGEL
ART OF WAR allumni J.R. EWING sent me this new Bop from his group COOLER HEADZ PREVAIL. The New Top Down Vibe "LUCKY CHARMS" produced by RICO ACE, sets the mood for any Party Night or Sunny Day out in South Florida. TRACE BIZZLE and J.R. EWING welcome yall down So Flow with a healthy dose of Southern Hospitality with a hint of East Coast accent for garnish. Philly Legend BEANIE SIGEL closes the 3rd verse strong with a dusty voice that reminds you he has been one of your favorite voices in Hip Hop since ROCAFELLA was still together, running the game. He might not be on every video you see anymore, but he is still running shit in the booth which is evident on the verse he lays down to deliver the good at the end of the LUCKY CHARMS rainbow. This is def a banger DJ's need to have in their arsenal as summer comes to a close. With how hot it's been as of late, I dont see Miami Pool Party season ending any time soon. LUCKY CHARMS is the perfect jam to play while you burn one pool side with your favorite group of baddies.
MUSTAFA SHAKIR – BAD GUY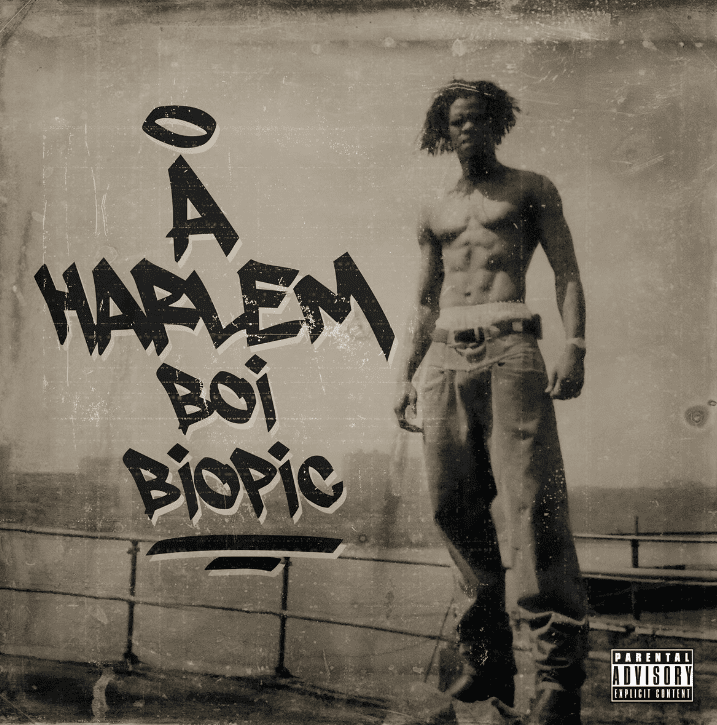 Emcee turned Actor MUSTAFA SHAKIR returns after his 2019 release, "MASTERPIECE THEATER" with his first release under iBREAK RECORDS & CALM BOMB COLLECTIVE, the enveloping HARLEM BOI BIOPIC. The 17 track LP produced entirely by GOLDFINGZ promises to be an immersive experience that will transport the listener to the streets of Harlem NY during the summers of the grimy 90s. The 3 singles leaked on his Bandcamp page give us a generous taste of the Soul, Funk and Screw Faced Boom Bap that GOLDFINGZ and MUSTAFA the Silver Screen Spitter have been cooking up.
MUSTAFA SHAKIR might be recognized more for his roles in Luke Cage as "Bushmaster," Cowboy Bebop as "Jet Black," or alongside Will Smith in Emancipation as "André Cailloux.", but he is also a formidable Ceremony Master and word tactician with a longstanding love for this culture, as you can tell on SUGAR HILL FREESTYLE, where he references and rhymes over classic breakbeats and samples. Not only is he fearless on the mic, but he can also create a whole vibe ( MEMBA), and has a message to share, which makes him all the more dangerous, and needed in the Underground Indie Hip Hop market today. You can pick up on the gems he is laying down on the soothing soulful HIS EYES feat the great divine feminine Goddess INDIA IRIE, laying down a sweet sentiments of inspiration and affirmation to the brothers who are serving their time daily on this prison planet. His latest Single BAD BOY is a banger that has been leaked exclusively to Underground Hip Hop DJs and Platforms, and not available for streaming yet. If you want to hear this heater your going to have to tune in to #TheNewWVCCRadio daily as we have BAD BOY on Heavy Rotation, and will also be playing it and Reviewing it with our online Audience LIVE this THURSDAY on #CyphLyfeLive on TWITCH. Tune in, check out the New Exlusive Single and let us know what you think of the other 3 Presale Leaks on the Bandcamp. While you're at it, stop by the HARLEM BOI BIOPIC Pre-Order Page and show your interest in what is shaping up to be one of the biggest surprise albums of 2023. If CALM BOMB COLLECTIVE is cosigning it, I know we are in for a treat.
MustafaShakir on Instagram: https://www.instagram.com/_mustafashakir_/
On Facebook: https://www.facebook.com/thaeffortless1
On Twitter: https://twitter.com/_mustafashakir_/
Goldfingz: https://www.instagram.com/goldfingzbeatz/
Calm Bomb Collective: https://www.instagram.com/calmbombcollective/