My South West brother EKYM1536 continually puts me on to fire artists who are grossly overlooked in the Indie Hip Hop Conversation. This week he put us on to Silver City New Mexico's RIZE-AGAIN aka REAL ISTIC, whose new album GRIMYLOVECHILD is one of the best New Releases we found on BANDCAMP this past BANDCAMP FRIDAY. At first glance, I was intimidated by the 31 song track list, but as soon as I pressed play and began to ingest the bars that RIZE-AGAIN is serving up, not only did the album fly by, it left me wanting a 2nd helping. That is why it is with great pleasure that I present to you, RIZE-AGAIN & the GRIMYLOVECHILD LP.
Listen to GRIMYLOVECHILD by Rize-Again
From the opening chants on WOODSTOCK 99′, the GRIMYLOVECHILD album opener, RIZE-AGAIN starts sparking fires throughout the full length album, similar to how disgruntled fans set the 1999 Woodstock fairgrounds ablaze before the turn of the century. Even though there is nothing on this album as hard and rowdy as LIMP BIZKIT's "BREAK SOMETHING", the Souful Sample Loops, Minimalistic Drum Pad work, and RIZE's barrage of Bars are all full of enough of energy to cause mini moshpits in our minds and souls as we listen. Joints like the New Retro DooWop Sampled GOD BLESS ft NIG BLACK, are soul wrenchers, as RIZE mourns the loss of friends who are either struggling with addiction or lost the battle with life and have transitioned to the other side. Or the saxophone reinforced DIG DEEPER, where RIZE admits "You want that feel, I can hand you it/ Like selling dope out of orphanage, I had to learn to deal with abandonment/ I hate rappers like a facist, with a Passion, you aint passionate/ They try to convince you you attracted it/ Give me a Beat I can Bleed in to/ Everyone seems to be out only for themselves so to my self is who I keep it to/". For all those that still ignorantly believe there is no good boom bap outside of the East Coast, Mid West, and California Underground, RIZE-AGAIN is a prime example that Hip Hop has not only touched people all over the world, but impacted some so deeply that they consider the foundations laid by our Hip Hop Forefathers as sacred, taking the practice of any of the 4 elements as serious as priest do sacred rituals. RIZE has taken his time honing his skills, both in the Cypher, On stages around New Mexico, and in the booth, and you can hear his experience shine on each track of the GLC LP. He also has an obsession with standing out as an Original. You can hear this on his delivery over the minimilistic loop heavy instrumentals that carpet GRIMYLOVECHILD. Even tho rhyming over these "drumless beats" has become somewhat of a trend in Underground Hip Hop this era, RIZE finds his own way of delivering sharp one liners and well schemed punchlines atop the instros, which produced all himself. Impressive? Understatment. Not only are all the beats smooth, relaxing and vibe inducing, but the quick intermissions all add fantastic flavor and flare to the album, gracefully adorning the project and making it a seamless listen rather than making it unbearably longer. One of my favorite beats is the simple accoustic guitar and harmony chop up of LOVECHILD (THEME), a soul bearing song about toxic relationships that we might be better off leaving behind us, even if they are hard to remove from our memory.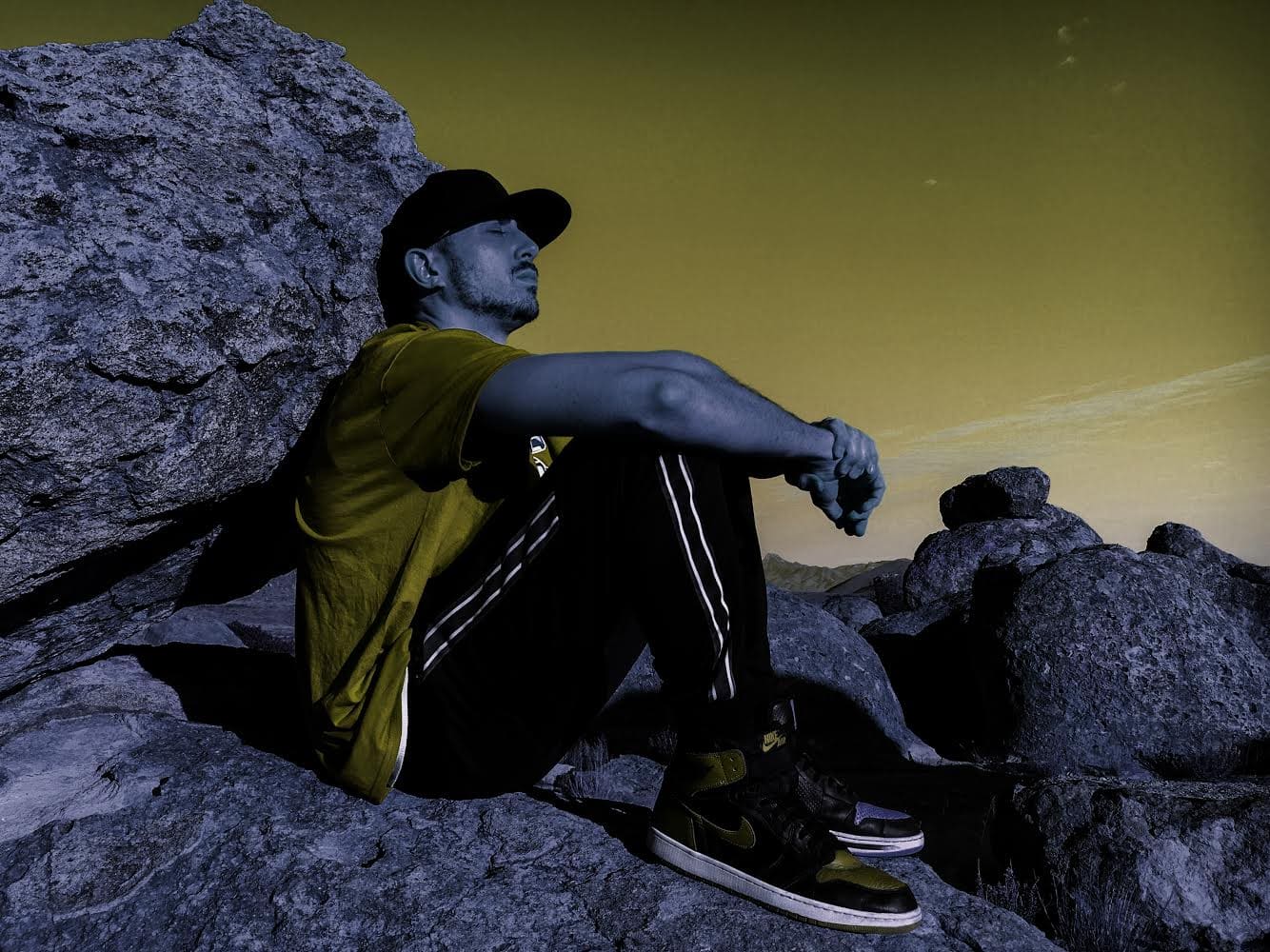 As I mentioned above, the album is 31 tracks long, but it only clocks in at around 45 min due to most of the songs running less than 2 min songs. The longest track on the album is the Bonus track Posse Cut FRIDAY NIGHT, featuring some of Next Mex 's nicest, TUG KEITH, ILLICIT, NATE JONES, the Disguting Duo DUSTY PAGES, and our Best Buddy from West EKYM1536 represening hard as fuh on the Organ and Big Band Trumpet laden bop. The other colab track that stuck out to me was the spirit lifting, I ONLY HOPE ft FERAL SERGE & MYSTIC BLU delivering a spoken word about Believing we will receive that which is still unseen. This album is 1 part Emcee Manifesto, 1 Part Diary, and 1 Part Spiritual Self Help Audio Book. Each subject being broken down into several smaller chapters for easy intake. If you are a lover of great writing, chill delivery (that is actually saying something more than how much drugs they cook, sell, or use), and chill beats that you can ride around town, do some chores or study to, or just enjoy during some downtime on the Weekends, you are going to be a fan of GRIMYLOVECHILD, and will be looking out for RIZE-AGAIN more closely in the future.
Here is the link to the album so you can pick up your own copy. https://realistic-de.bandcamp.com/album/grimylovechild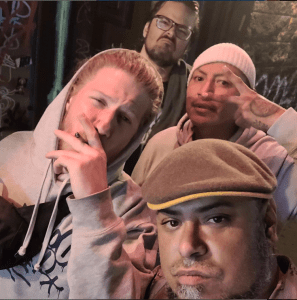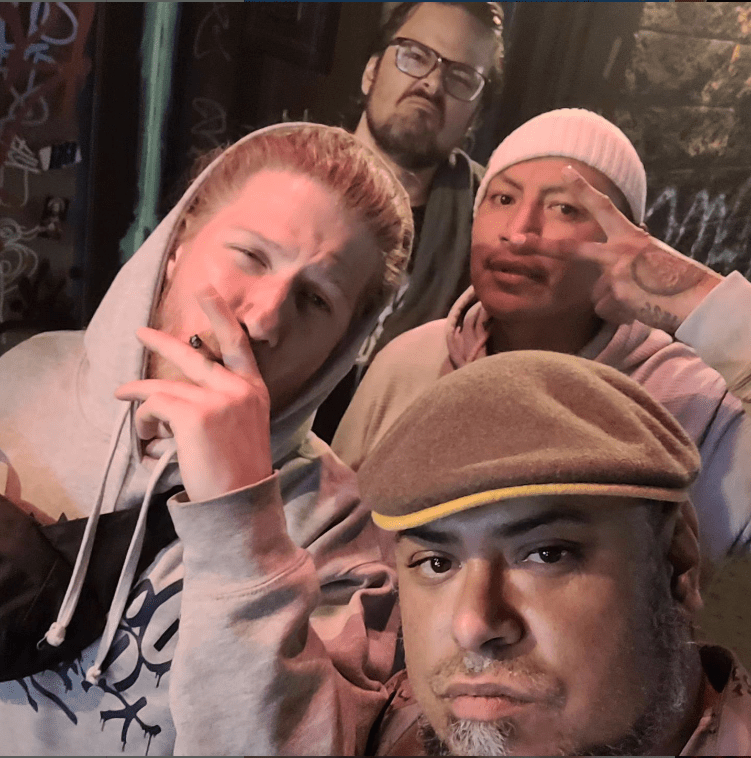 Written by 8ch2Owens
Vice City Cypher, WVCC Radio, PROFRESH PUBlicty.  With over 20 Years in South Florida's Hip Hop Scene 8ch2Owens has carved his name.