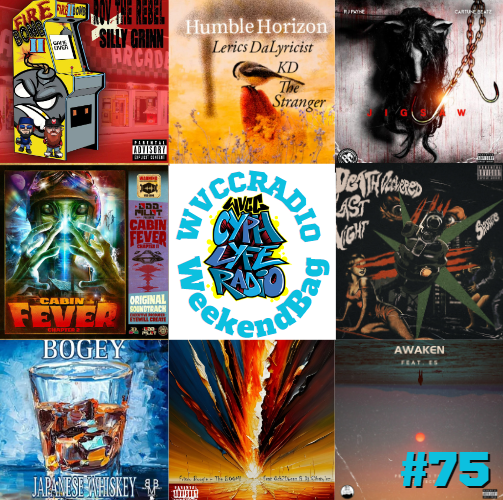 Your Plug for New Indie Hip Hop Reviews.
Peace Fellow 88ers. Welcome to July. As we recover from the 4th of July CookOuts and FireWorks, lets remember all the dope artist keeping it INDEPENDENT AS FUCK on this Independence Day. Copp one of the albums or singles below and show the Artists your support as a lover of Underground Hip Hop. That's how we do on this side in the Cyph Lyfe Community. Speaking of Cyph Lyfe, if you have not tuned into CYPH LYFE LIVE, our New Thursday Night Live Stream on Twitch. We had a great convo last night with ODD PILOT, talking about his new album CABIN FEVER 2, which you can find in the Bag below. Make sure you tap in with us this Thursday as MS. LAURA M and myself chop it up with Canada's ES, to speak DRIVER NOT DRIVEN (his latest LP), and colab work he has been staying busy with in 2023. Gonna be a great Live Show full of music you will find in this week's WEEKEND BAG below. Shall We look inside then….
WVCC's Must Hear LPs & EPs:
SHOTTIE – DEATH OCCURRED LAST NIGHT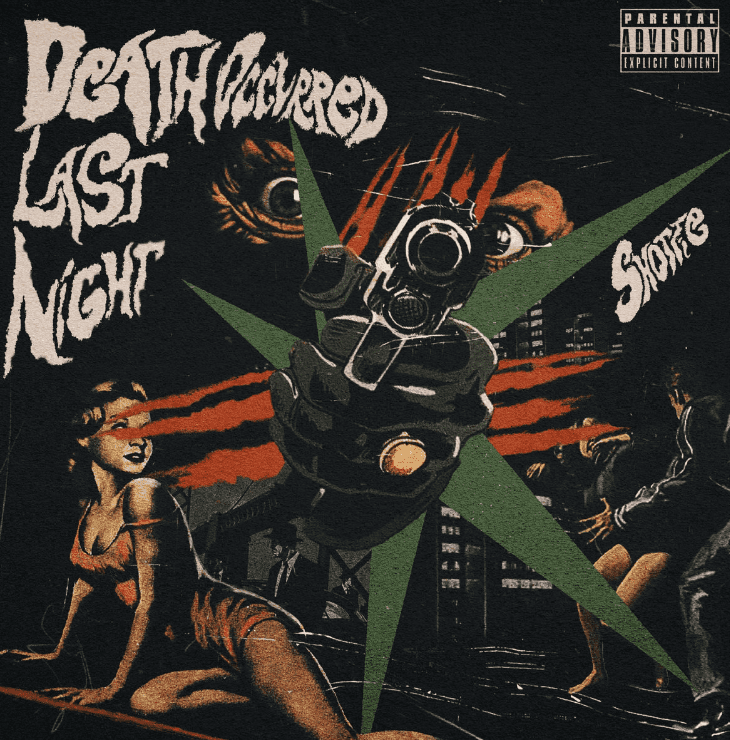 The word is out and being spread through the National and Internation Underground Hip Hop channels. There is a Wave of Top Shelf Hip Hop flooding the market from the South Florida region, aka the Rock Bottom of the Map, and SHOTTIE is leading the charge. Getting love from Coast to Coast and overseas for the past 3 years, SHOTTIE has returned with a new offering curated by New York's EXQUISITE DOPE RECORDS. While we have grown used to hearing SHOTTIE over Miami's TEV95's production, earlier this year we saw him team up with French Producer DIGITALE for the stellar STIGMATIC project, and now he teams up with a new producer for each track of DEATH OCCURRED LAST NIGHT.
No exageration, this album is is a blood bath, with SHOTTIE letting the semi spray like a "Skinny Deadpool". 12 Tracks worth of Bodies dropping with Miami Assasins SALAZAR EL TABAQUERO, SKAM2?, & ART MORERA joining the shoot out, along with AZ's MAZE OVERLAY and Queens NY's TRE EIHT. Each guest feature comes heavily armed and is an expert with their weapon of choise, wether it be the Bilingual blade that SALAZAR wields on "CUENTO CHINO", or the custom gold plated piece that MAZE draws on "KANSAS CITY SHUFFLE". However, it is SHOTTIE who racks up the most kills on his unaccompanied joints like lead single BENDIGA, FULL METAL KUBRIC, bonus cut ELON HARDAWAY, and the Miami Street Commerce homage SNOW ON BIRD ROAD.
This project is already garnering Insta-Classic alcolades from Hip Hop heads and critiques all over the globe, not only South Florida. He's already held in the highest esteems in his home county, but the nonstop work he has been putting into getting his product heard outside of Miami is starting to yield returns. Killing Sprees always seem to attract attention.
@shottie305 / https://shottie305.bandcamp.com/album/death-occurred-last-night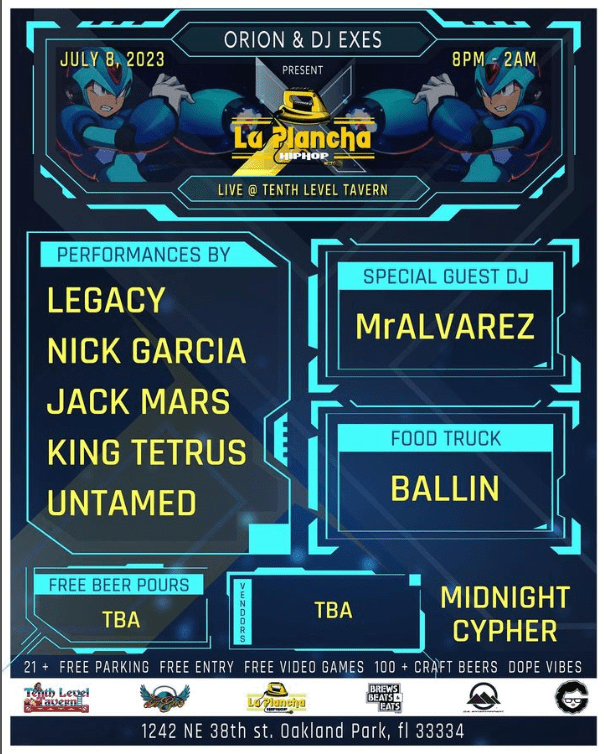 ROV THE REBEL & SILLY GRINN – FIREBOMB 2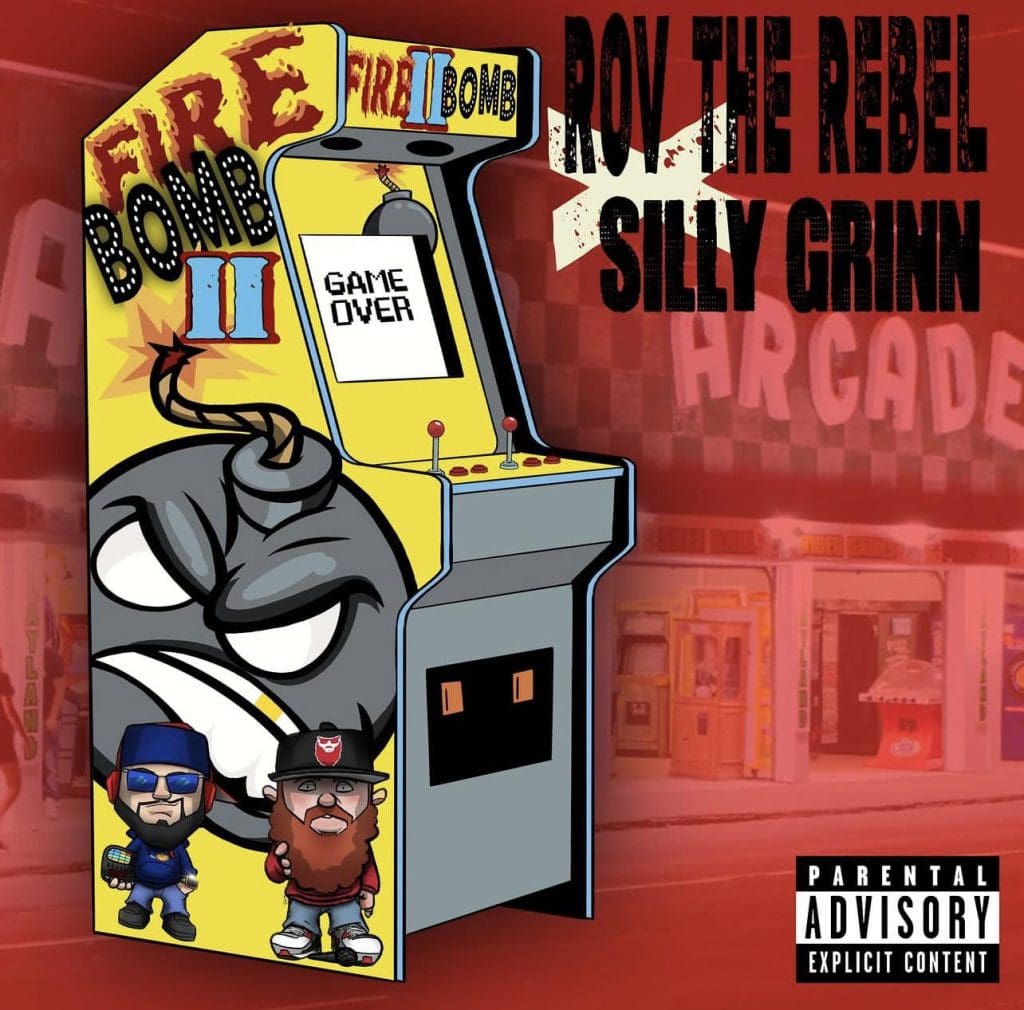 The New Hampshire/ Massachusetts Duo who brought you the FIRE BOMB LP last year, are back with an even more explosive sequel. Lawrence Mass Producer/Emcee SILLY GRINN and NH Gruff Voiced Emcee ROV THE REBEL have made a name for themselves in the Cape Underground, and are trying to make sure the effects of their most recent blast is felt throughout the rest of the Nation. On FIRE BOMB 2, the sequel to their 2022 debut, ROV & GRINN bring the aerial assault from the triumphant horns blaring on album opener PAY HOMAGE to the Italianesq Stradivarius sample on LP closer HOOD FELLAS, with its classic Ray Leyota vocal snips (RIP Ray). From Surprising Start to Respect Earning Finish, this album is a pure demolition kit.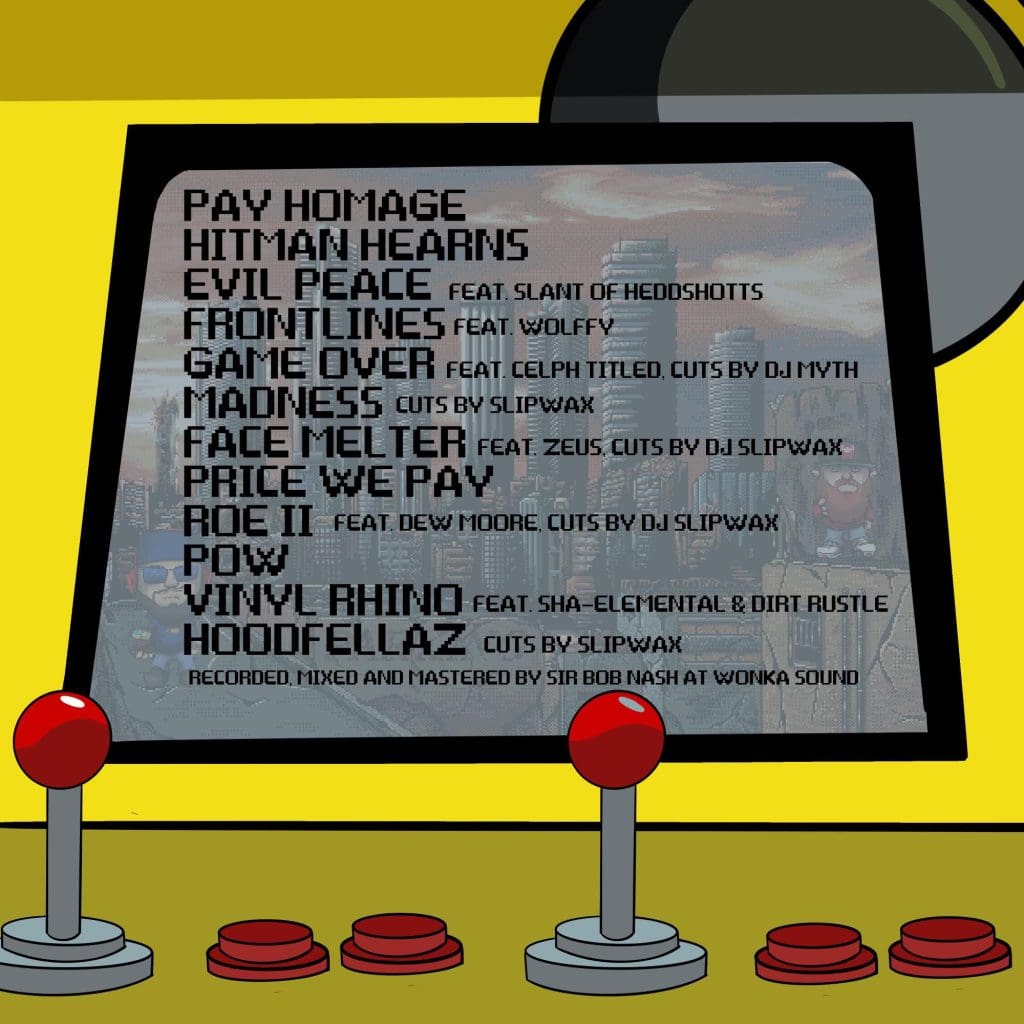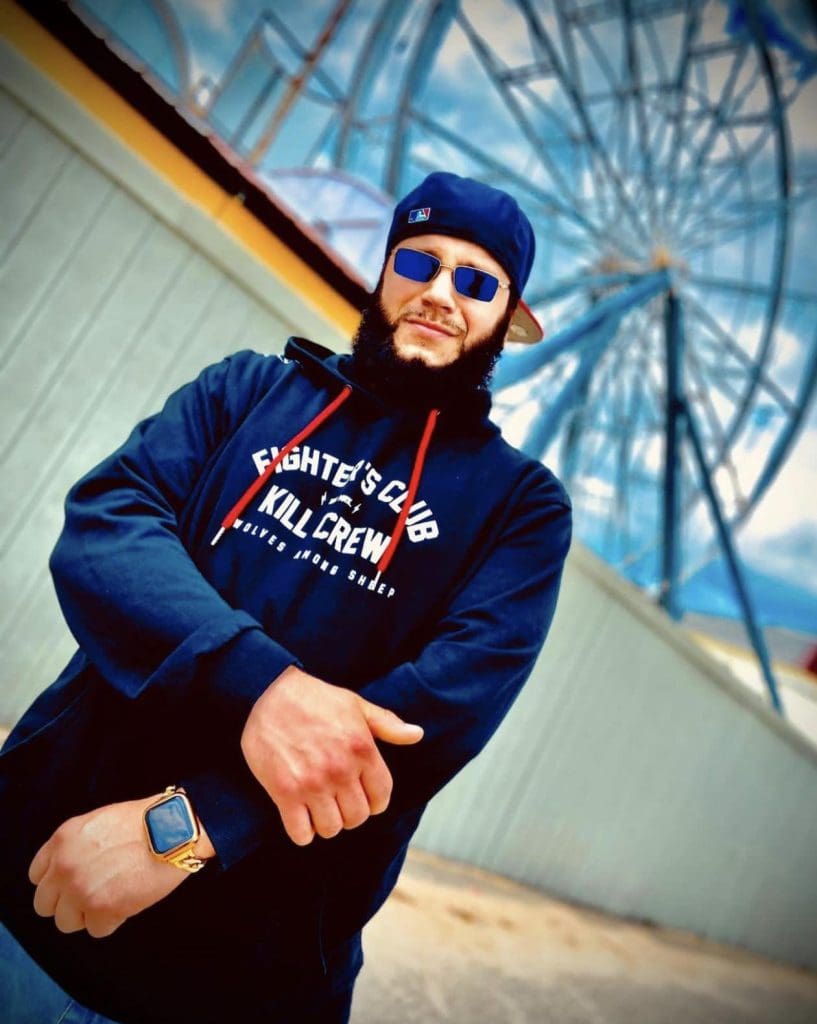 All the banging beats on FIRE BOMB 2 are provided by the black bearded Massachussen, SILLY GRINN, who has provided production for some of your favorite New England Underground Emcees. He saved some of the best beats for his group project, as can be heard on the 12 tracks of FIRE BOMB2. Whether it be hard lava rocks like HITMAN HEARNS, or smooth assassin scores like EVIL PEACE where SILLY spits bars like "Forget the damn scheme, this man is that clean/ pop the top off of your mop to let off some damn steam/Escaped mental patient with the anger of David Banner/ I use the mic like a Knife and slice to teach manners/ Im filthy with the wrappings (Rappin) like Chow Yung Phat / You can catch me outside, How Bout That??/", before inviting Boston's SLANT HEADSHOTS to disturb the "Peace" on the 3rd verse. Crewmates ZUES, WOLFFY, DREW MOORE, SHA ELEMENTAL, & DIRT RUSTLE all rep to the fullest on their features, but its AOTP's Punchline Printer CELPH TITLED who steals the show on the title track GAME OVER (one of our favorite tracks on the album). However, not even CELPH TITLED's verse was as surprising as finding out that its non other than producer/emcee SILLY GRINN on the singing hook of PRICE WE PAY, which is a welcomed break in the rough neck ruckus of the rest of the LP.
New Hampshire's red bearded ROV THE REBEL is never one to get outdone tho. He might not use his grimey voice to croon a hook, but he sure catches the listeners with right hooks and uppercuts in the form of punchlines like "Rip bones out the sockets/ Keep souls in my Pocket/ I blast my wrath faster than NASA does rockets/". It's this level of rugged writing that held us as fans of ROV's through out 2022 as he served us single after single and a top notch solo project with THE BARATONE SYMPHONY LP. On his 2nd outting with SILLY GRINN tho, he makes sure to leave his mark on FIRE BOMB 2, not only as a solo artist but as a dependable Wing Man who SILLY GRINN can count on to carry his share of the workload.
They say when something works the first time, it might just be luck. However, if you can repeat the results, you may have a worth while recepe or process in your hand. The sequel to FIRE BOMB is definetely an improvement to an already dope debut release. Now that ROV and GRINN have had a chance to build on record, in person and live on stage, their chemistry is palpable and they armed and ready to drag this Audio Assault out as long as it takes for you to remember their name.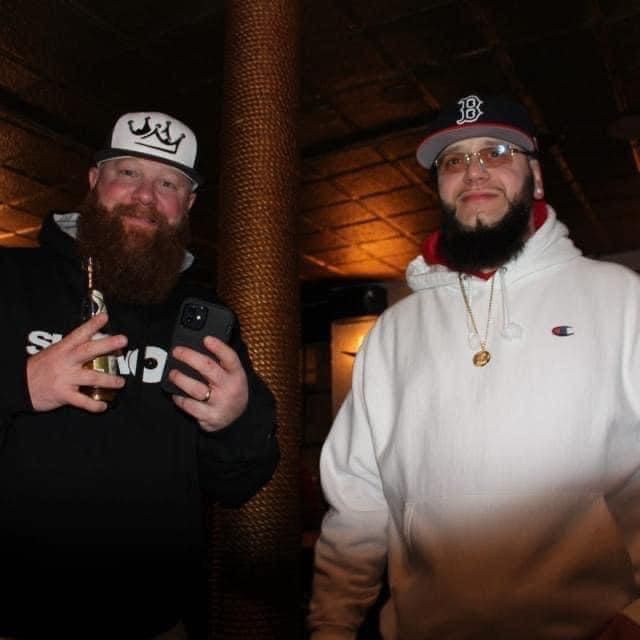 ---
LERICS DA LYRICIST – HUMBLE HORIZONS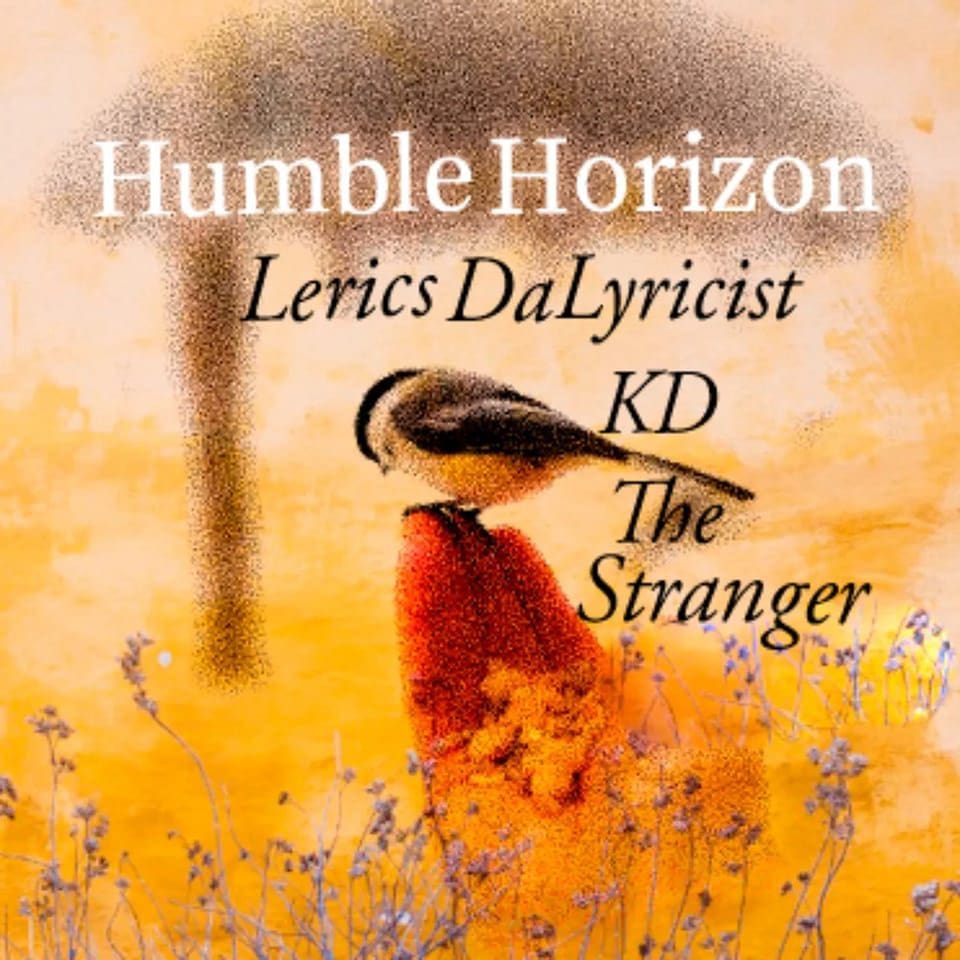 Written by: MS LAURA MICHELLE
It's a beautiful thing when I hear another language on a track and I can somewhat understand the lyrics. My middle school French teacher would be so proud of me because listening to Lerics Da Lyricist I was able to make out some of his French bars with ease. And if you thought that was impressive, this emcee transitions between French and English flawlessly. I had the pleasure of experiencing his latest Album drop, "Humble Horizon", produced by KD The Stranger, and thoroughly enjoyed each track.
Just with the first track on the album, "Dans Le Tranchèes", you can hear about the experiences that helped shaped this emcee. The track title translates to In The Trenches, and through heavy imagery in the lyrics as well as perfectly placed samples you get a feeling of being raised in the frontlines of life. For some of us, growing up wasn't easy. However we learned from our environments to help us become who we are.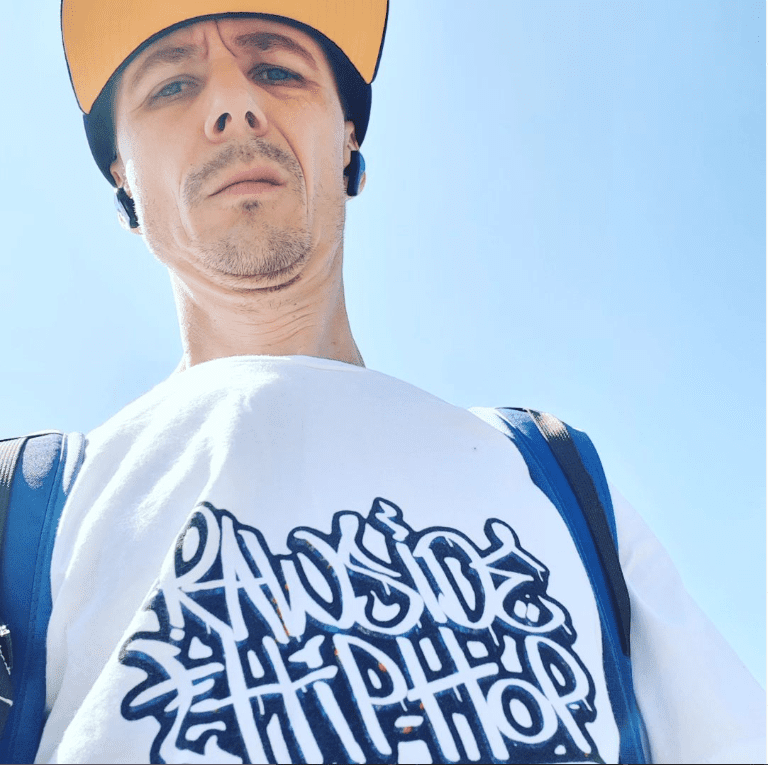 A couple of guest appearances on this album provide even more perspective, MC Altered States appears on "Slayerz on the Loose" and DJ Glibstylez cuts a few tracks deliciously to provide that gritty hip hop feel. Another one of the tracks, "Valley of Death" features an emcee by the name of Jeliz and another talented turntablist, Tone Spliff. "Pas D Repít" is another excellent collaboration with a fellow French emcee, P of G's.
This entire album was a true blend of raw, gritty lyrics on some excellent hip-hop instrumentals. Listening to this album you'll find beauty in the dark moments in life. You'll also gain an appreciation for the skill level it takes to rhyme in two languages. Amazing work, Lerics!
https://lrics.bandcamp.com/album/humble-horizon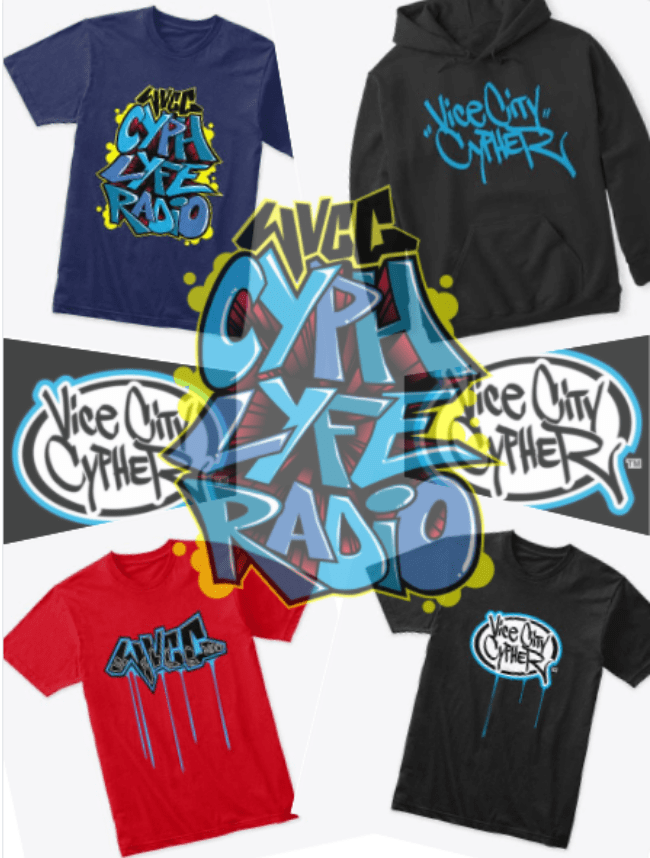 https://www.vicecitycypher.com/merch/
R.J. PAYNE – JIGSAW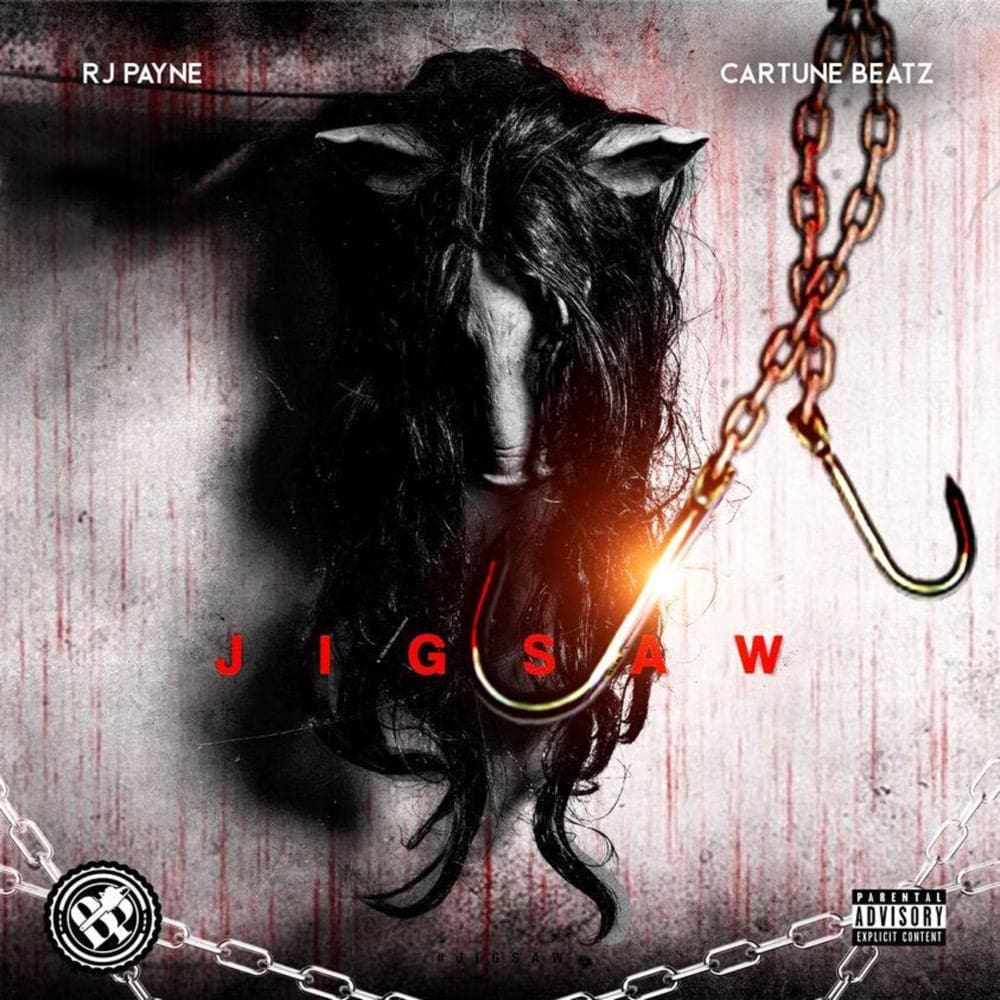 Has there been an Artist as exciting as R.J. Payne in the past 10 Years?? I dont think so. The Battle Bar Barbarian once known as REIGN MAN has rebranded himself since late 2010's and has returned with a bloody vengence. A run this long and perfect hasnt been seen since CANIBUS first stepped on the scene in 1996. Only difference is, this dude is the real deal. Battle Tested (Advanced to the Finals in MTV's New Years Eve Battle in 2003, amongst a plethora of other Battles he won), RJ PAYNE comes with an agressive delivery and perfectly prepared punches to keep the listener rewinding bars and memorizing lines. This is the kind of Hip Hop we loved when we were kids. Now on his latest release, "JIGSAW" with producer CARTUNE BEATS behind the boards, RJ has dropped what is turning out to be his most streamed indie release to date with over 1000 streams a day since it dropped on DSPs last week. Press Play on the link below and see what is drawing so many listeners to keep coming back for more.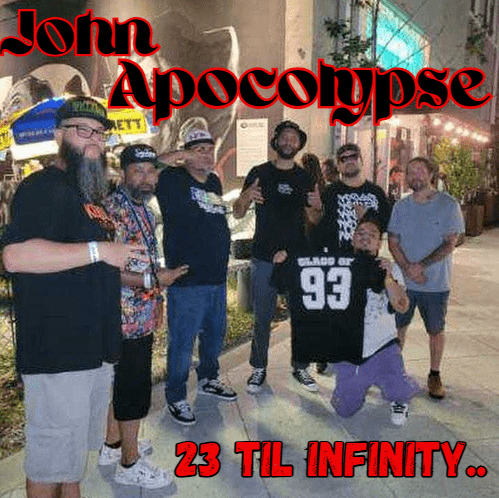 ODD PILOT – CABIN FEVER 2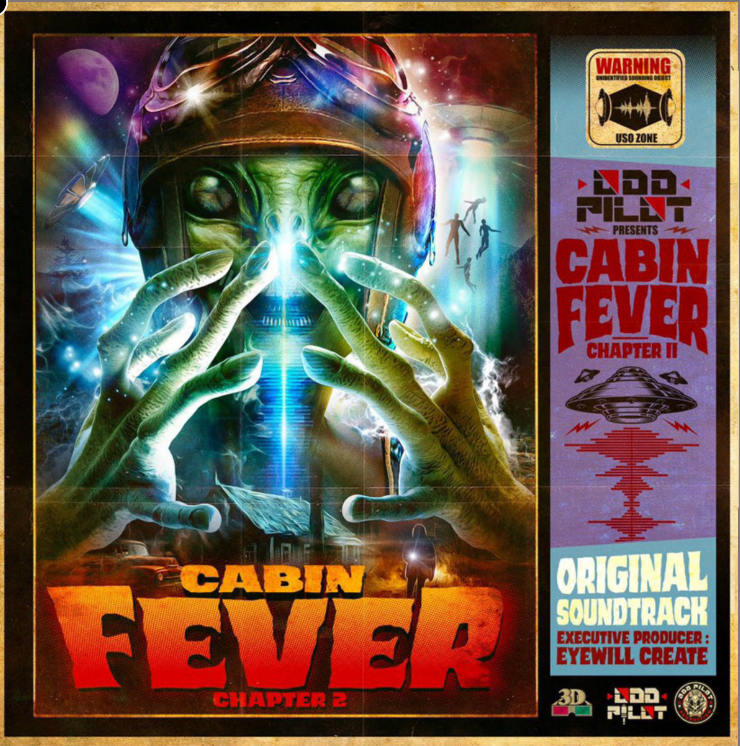 The Mothership has landed. Commandeered by Bangor Maines ODD PILOT, "CABIN FEVER 2", the follow up to ODD PILOT's 2021 full length returns to Earth, powered by ODD's cosmic productions. A gathering of Emcee specimens ODD PILOT has abucted from some of Earths toughest hoods including New York, New Jersy, Boston Mass, and Great Britain. Why has he collected underground mainstays like EMERGE DA MC, J FLIZ, HONEY DINERO, WHICHCRAFT, FORTIFIED MIND, PRYME PROLIK, RY WALKER & DRASTIC MEASURES? What kind of experiments is he running on this wave of elite spitters? Your going to have to Press Play, step in to the "Cabin" (cough..Space Craft), and hear for yourself.
It is not the 1st time we are visited, ofcourse, we all know this by now. World Leaders have openly admited to the existance of extraterrestrials and UFO's, finally unable or unwilling to keep the truth concealed. Maybe there are bigger issues they are trying to distract us from, or maybe there is no use denying what everyone will eventually see with their own eyes. As far as ODD's second swing around the block, he describes CABIN FEVER 2 as follows: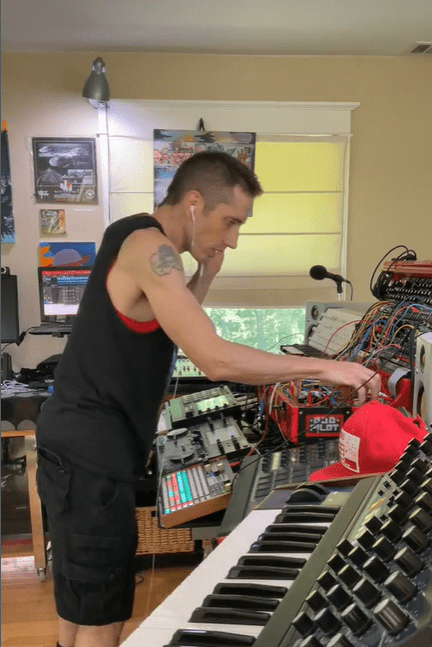 Bangin Barz… Big Soundz… No Clownz – The invasion started thousands of years ago with our Odd ancestors! We represent a small contingent of the original invaders. We are here for only what belongs to us. 2 things, peace and love. We won't stop until we have it! This album is a reminder to never stop chasing growth and never stop expressing yourself through Art. Sharing Art also serves as a marker of creative progress. Things will never be perfect but you still have to find inspiration and motivation to follow it through!
Using an array of audio tech, synths and samplers, ODD PILOT turns Rock Guitars, Horns, Flutes, Ominous orchestra strings and B Movie sound track samples, into rocket fueled bangers which the cast of guest Microphone-stronauts masterfully moonwalk all over. 12 tracks of relentless brain melting soundwaves full of Bars that can be heard in outerspace and underground. THE ALIEN feat STAF100X is one of my personal favorites with its early early Bon Jovi sample snatch, or the haunted HERE with CRAFT, JFLIZ & DRASTIC MEASUREZ. CABIN OF HATE 2 was a welcomed surprise as I was already a fan of the J FLIZ original. The addition of HONEY DINERO, SYMPL & ALTERED STATES exponentially multiplied my appreciation for the track. Other bangers worth mentioning are the rugged FOHEES IN NY w/ Jerseys PRYME PROLIFIK, & RETURN TO RENDELSHEM w/ British Alien RY WALKER, which stays on rotation on WVCC RADIO. There really isnt a skippable track on the project. Thank the Elohim, because once you have stepped on the CABIN FEVER space craft, it will be years before ODD PILOT beams you back home.
Purchase your tickets to ride ODD PILOT's CABIN FEVER 2 exclusively at Bandcamp so that the artist can earn more of what they deserve. You'll find merch and videos there for your enjoyment and collection. https://oddpilot.bandcamp.com/album/cabin-fever-chapter-ll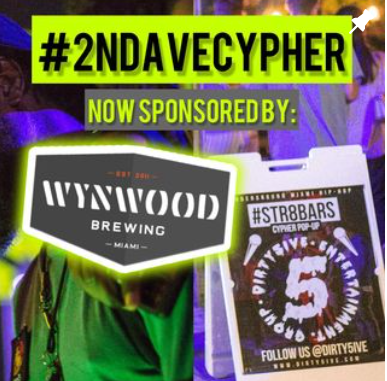 #CyphLyfe #SingleFiles
BOGEY – JAPENESE WHISKEY
Miami OG BOGEY "The Black Bogard" has been relentless with his output since his move to Denver CO. Hot on the heals of his colab project with DEESOUL LOPEZ, BOGEY hits us with a shot of JAPANESE WHISKEY so that we can celebrate another trip around the sun with him and his fam. Just having celebrated a Birthday a couple of weeks ago, BOGEY dropped the single, followed by some crisp visuals for JAPANESE WHISKEY, a burner which will have you nodding your head uncontrollebly to the beat and screwing your face to the back to back street punches. The Black and White treatment of the video gives it that extra official look, but its the song that makes the experience, like a bottle of the finest Asian Spirits.
DEE HINEZ x HUS KINGPIN X LOPEZ MILANO – GHOST OF DUKE KAHANAMOKU
"My Ninja HINEZ hit me up…" and told me I needed to cover his latest single on this week's bag. The latest album from the FOREIGN SHOOTAZ camp, BLOOD OF OTHELLO is in the oven getting ready for release, and Producer HINEZ, LOPEZ MILANO & HUS KINGPIN decided to give you a little sample of what to expect when it finally gets served to the public. The new single "GHOST OF DUKE KAHANAMOKU" is smooth, and short, but lethal, like a sharp dagger hidden in a long sleeve. LOPEZ MILANO sets the song off with heavy some heavy flexing, "Pulled Up shining, Now I got the block lit/ With all these rocks gleaming, they going crazy like a Mosh Pit/Full-Length Fur with the Crocs mixed with the Ostrich / Stepped on the curb with two bad chicks from the Projects/ To get this level was a Process, needed to Flex My Biceps /". You already know what "Huevo" brings to the table, that silky smooth HUS KINGPIN flow that kills you softly like a couple of rounds through a silencer. The DEE HINEZ instrument is a beautiful thing that the fellas match perfectly with their swagger set on Max. Just to add a cherry to top of this Sonic Sunday, GRIMEWAV Producer/ Graphics Designer HANZO BLADEZ lends his vision to the Single Cover, making this a product that is just as dope as its packaging. This single got us looking forward to the upcoming BLOOD OF OTHELLO LP, and Producer HINEZ has yet to disappoint us.
https://hinez.bandcamp.com/track/ghost-of-duke-kahanamoku-hus-king-x-lopez-milano
---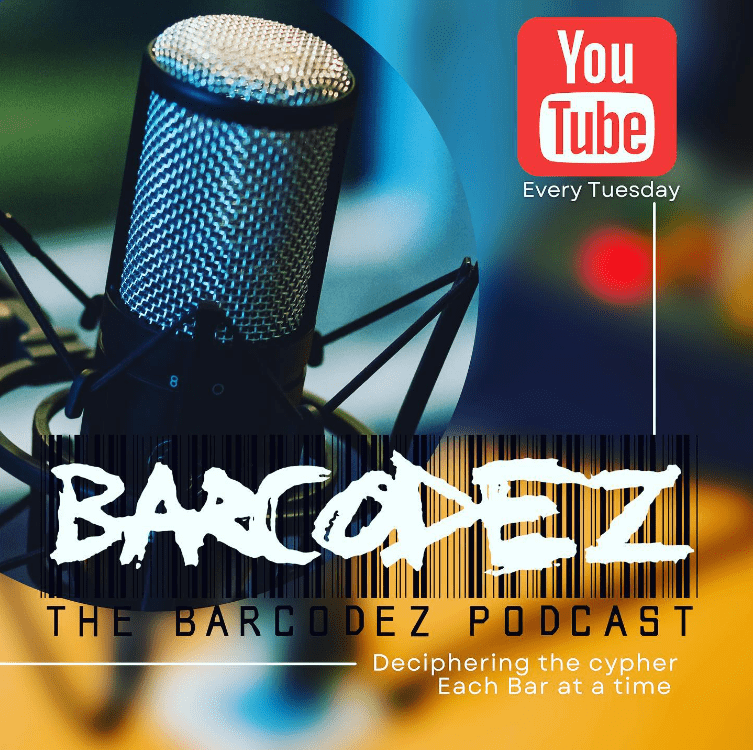 FRISCO BOOGIE – THE BOOM ft 8CH2OWENS x DJ GLIBSTYLEZ
Written by: MS LAURA MICHELLE
Here comes the BOOM – a fresh track featuring DJ GlibStylez, an emcee by the name of Frisco Boogie, and WVCC's own 8ch2Owens. The song was only on for a moment before I noticed my head bobbing to the dope beat. These three gentlemen did not come to play when it came to this track, providing us with a gritty raw hip hop sound.
DJ GlibStylez is a really incredible DJ/producer and he provides his excellent scratches to complement this track. Then you have emcee Frisco Boogie who brings that Nottingham vibe and has a unique vocal quality to accent the complex bars he delivers. Frisco's been in the game since '93 and has a vast knowledge of Hip-Hop and Rap to provide us. The 2nd verse is covered by WVCC Radio's own, 8ch2Owens, who doesn't just have a sultry radio voice but also delivers the rhymes with expert finesse.
I can picture these three artists on stage, this dope track blasting out the speakers, and a crowd that is jumping along with the beat so hype the movement practically shakes the earth. I will be front row when they all decide to Grace the stage, moving my shoulders side to side and basking in true hip-hop.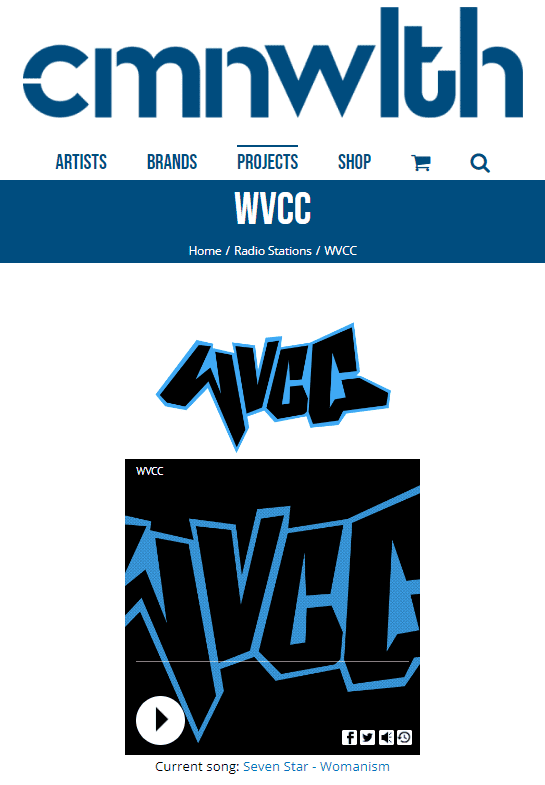 OLDIE IVORY, TONY DIMES, KING VIR2UE – LIFE'S LIKE
Written by: MS LAURA MICHELLE
What better way to showcase a classic hip-hop sound then with a visualizer that has TMNT delivering these savage bars coming from Oldie Ivory and Tony Dimes? A perfect homage to the youthful essence these two emcees bring to their art and their performances. Both rostered artists with the Full Blast Movement, you can catch them performing alongside legendary emcees in the game. Oldie Ivory has this serene quality about his rhyme delivery and he starts this banger with a consistent stream of extremely detailed and intricate lyrics. He didn't need not one moment to breathe, showing us that he's made for this rap game. And just as if you're jaw isn't already on the floor, here Tony Dimes comes with the smoothest transition. It's as if we're bearing witness to a conversation amongst friends, and the language being spoken is pure poetry.
"We live to die but that's the cycle of life". When I heard Oldie spit that, it got me really thinking. The effect of real and raw lyricism. As I'm in an existentialist mind state, Mr. Dimes gives us a glimpse as to he came to be. A true cannabis connoisseur, he gives honor and praise to the wonderful herb this Earth has given us. I can attest to having some of the most creative moments whilst floating on clouds. And this beautiful flower brings them both together to deliver us this incredible track, so I must give them their flowers as well. Of course we cannot forget to thank the wonderful producer who is out here creating gems, King Vir2ue. There is something truly special about the way his beats match up to the artist, almost as if by divine design. The mellow vibe of the instrumental favors the flow and style of these two emcees. Vir2ue is a mad scientist, and he is synthesizing pure hip hop for our listening pleasure.
Now let's raise our blunts and celebrate this incredible track. If only I could find my dang lighter…
B1 THE ARCHITECT – AWAKEN ft ES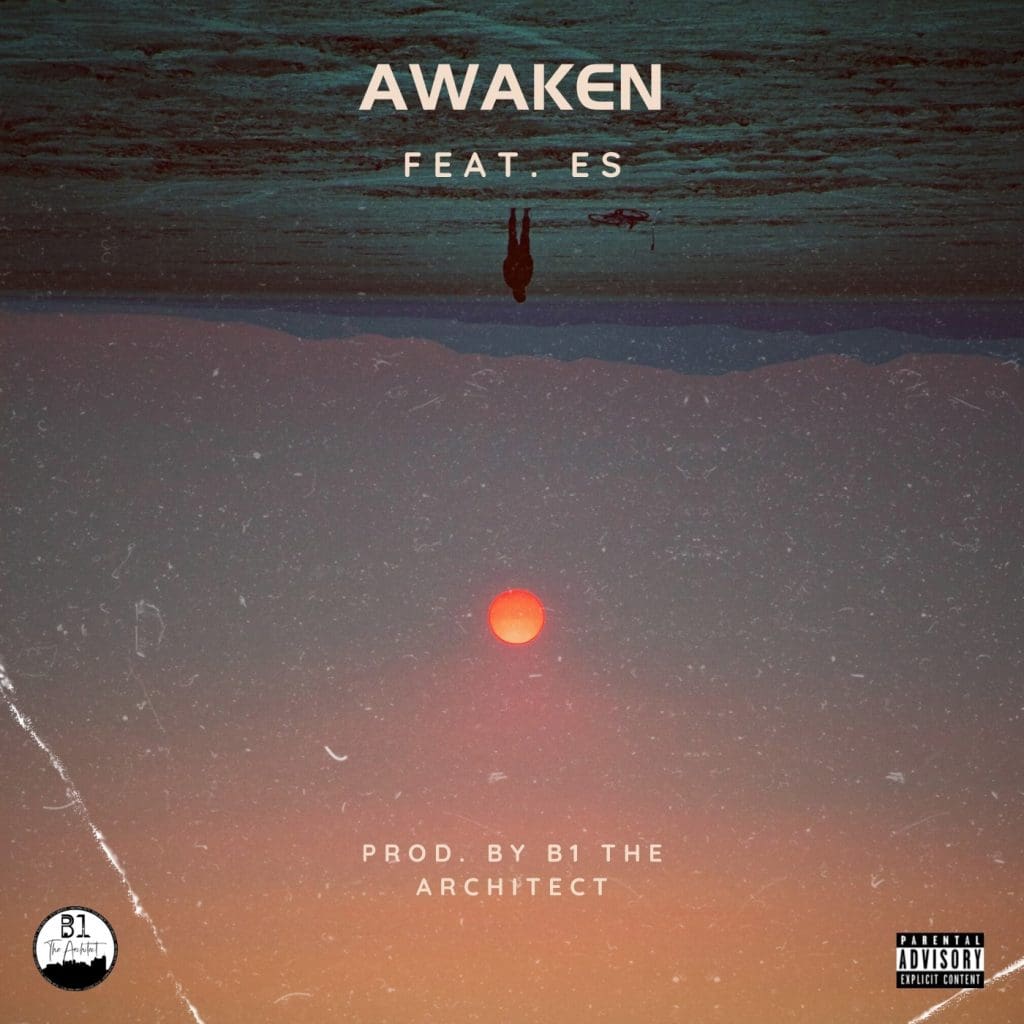 Hands down my favorite song that I received in the Inbox this week. The latest single from Canada's B1 THE ARCHITECT & Toronto word wielder ES, AWAKEN, is an instant Indie Hip Hop Classic. I know that term gets thrown around way to easily in todays microwave music culture, but it is undeniable from the moment you press play on AWAKEN, this is one of those joints you are going to want to have on all your favorite playlists this year. It is not up yet on any Streaming services, but we have it on Heavy Rotation on The New WVCC RADIO, so chances are you can hear it at least once every hour if you tune in. www.vicecitycypher.com/wvcc-radio/