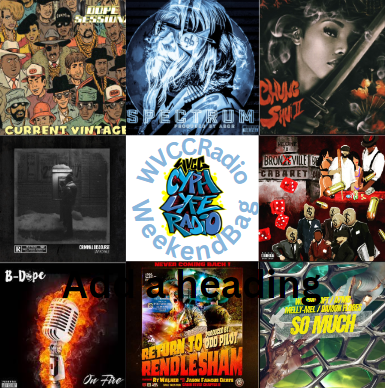 Your New Plug for Indie Hip Hop News and Reviews.
Peace Fellow 88ers. Everything is growing smoothly at WVCC Radio and Cyph Lyfe Blog. We just hosted our 1st interview with our New co-host MS. LAURA MICHELLE this past Thursday, and our talk with MIC HOFFA was real dope. Look out for it posting to our Youtube Channel soon. You can expect more Interviews in the weeks to come as we get ready to chop it up with B DOPE & MIC SESSIONZ on a Special Live Broadcast this Tuesday, and Toronto Canada's ES, next Thursday. We ending the month of June strong over here at CYPH LYFE and the Underground is keeping us busy. We will be Interviewing MIC SESSIONZ & B-DOPE Tonight on a special Edition of CYPH LYFE LIVE to talk there New Album, CURRENT VINTAGE which you can read about below. Here are some of our reviews on the new heat dropping on the streets this past week.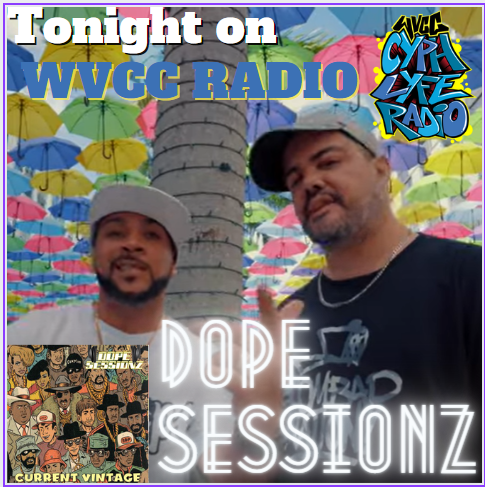 WVCC's Must Listen List: LP's & EP's worth your time this week

t
DOPE SESSIONZ – CURRENT VINTAGE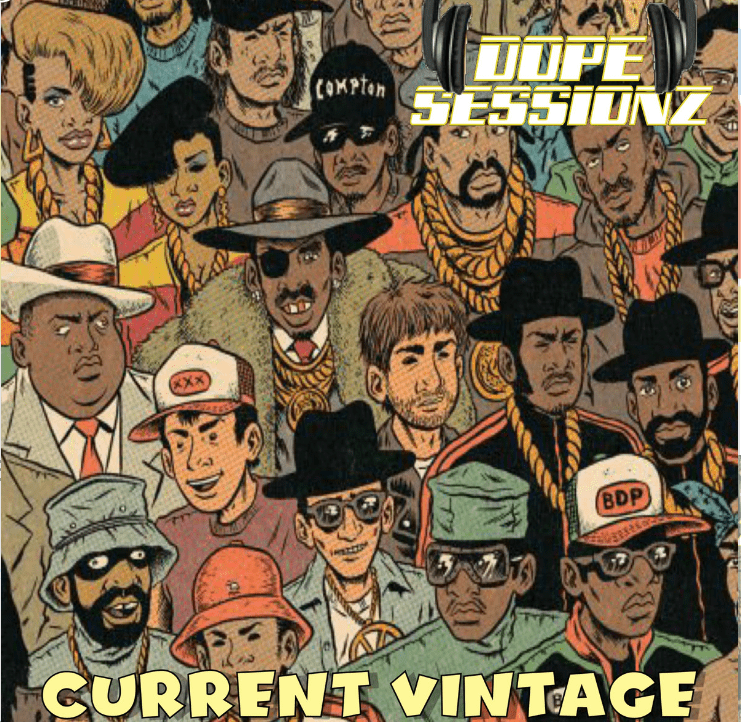 Miami's Dades' diligent duo DOPE SESSIONZ are heating the Summer up with their latest EP, CURRENT VINTAGE. The two man crew made up of North Miami Producer/Emcee MIC SESSIONZ & Kendall Miami Mic Legend B-DOPE, have made a name for themselves as DOPE SESSIONZ with a number of EP collections they have released over the past 3 years. Now they return with a new solo standing headnodder of ep, that is stuffed to the rim with Nostalgia if you are an 80's baby like myself.
Co-Produced by B-DOPE who came to MIC SESSIONZ with many of the sample ideas, CURRENT VINTAGE is a collection of banging beats constructed around some classic 80s Pop Hit samples. Take for instance the album opener REMIND ME, which speeds up the classic NAKED EYES one-hit wonder, "Always Something There to Remind Me". The Sample repurposing never comes off corny, tho B-DOPE SESSIONZ don't really make any attempts at hiding the original source material. It's as if they purposefully want to give you that "Oh shit, that's my jam!" vibe. They both do their thing remind you of how far they have come in the game and the Local Miami Hip Hop scene, riding the topic perfectly, and giving the sample hook new meaning. BUILT THIS CITY is another banger that borrows from the well-known JEFFERSON STARSHIP classic we all grew up singing as kids. Even the reworking of the R&B hit, REUNITED, works great on the WVCC Favorite, FEELS SO GOOD.
MIC SESSIONZ is becoming quite efficient with his loop chopping and Vocal Sample splicing to construct catchy hooks, HOW IT SUPPOSED TO BE, THINK IT THRU, & PEN HITS THE PAPER are perfect examples (That Journey sample flip on PEN HITS THE PAPER is crack). Together, he and B-DOPE use the nostalgic back drops to tell stories of a vibrant Hip Hop scene that they grew up in, and still defend with all their skills and heart to this day. They usually invite an Emcee or two from the SoFlow community to feature on their projects, but this time they keep the track list under 10 and hoard all the beats for themselves. They don't need any back up. They transport you around the linear time line and various genres of music to make it clear that whatever DOPE SESSIONZ has at arms reach, they can transform into CURRENT VINTAGE Hip Hop.
CHUNG – CHUNG SHUI 2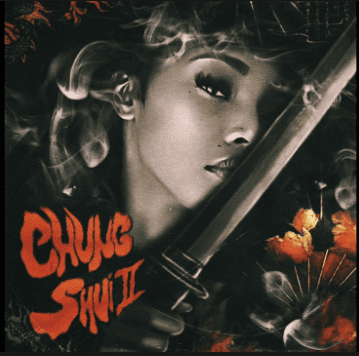 Written by MS LAURA MICHELLE
And now for our featured presentation, a divine emcee by the name of CHUNG with a sultry, raw album titled "Chung Shui II". This queen came with a perfectly mastered album, packed with incredible rhymes and sounds that illustrate beautiful images of power, seduction, and divinity. I will always appreciate a fellow, female artist, as there are a few of us in the underground game. But there is so much talent within this particular artist that goes beyond gender. CHUNG has a natural ability to match gritty hip-hop, beats with eloquence, and elaborate lyrics, and has a poise about her that is quite mesmerizing. Stack her up next to one of your dopest emcees and she will more than meet the match.
The samples and instruments used to create the instrumentals for her album take me back to the 70s. I picture a movie on a grainy screen, and I can almost see her on a stage with a beautiful sequin dress delivering the most savage bars you'll ever hear. I can also hear some 90s elements to her sound and cadence and I can tell that she is a well-seasoned artist. Her songs have the capacity to capture all five senses, and are a real immersive experience.
I read through her bio on Spotify and learned a lot about her. I confirmed what I already knew, her name is an homage to Chun Li, and that is such a nostalgic moment for me. She was one of my favorite characters in Street Fighter. Hailing from Canada, you can tell that she has a lot of knowledge of hip-hop. This album, produced by French Canadian/Latin Emcee/Producer COTOLA, is actually a sequel to 2021's "Chung Shui" which you can find on Spotify as well along with a number of Hip Hop playlist featuring CHUNG's singles. Learning an artist's back story, is just as important as listening to the music itself. Everything comes full circle when you know the context and the origin from where they came. She will definitely be on my radar going forward, as I feel like this artist has incredible skill and potential to take over the game. We need more female artists like her who deliver true quality.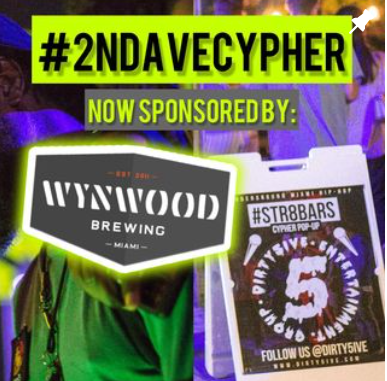 DOAMPEACE – SPECTRUM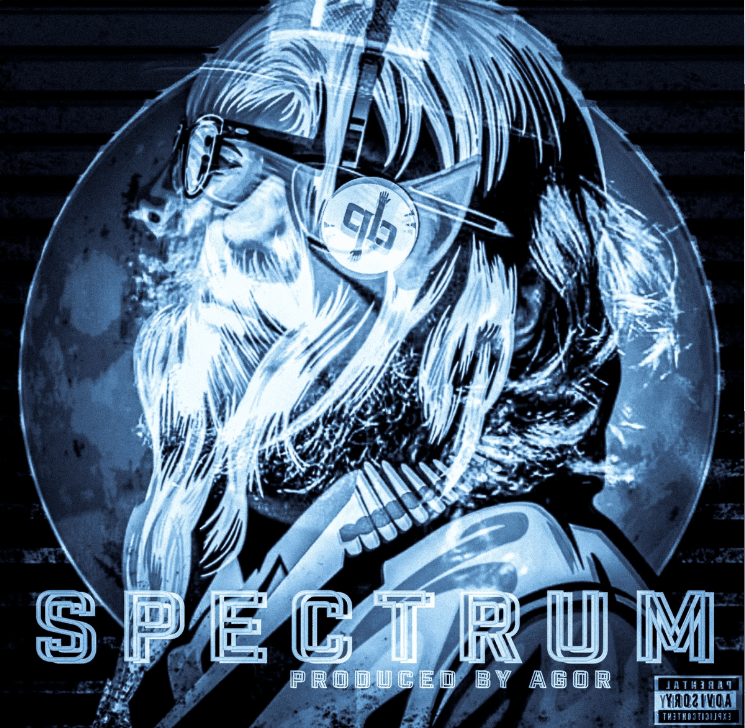 This one's not New New, but it's New to me so It's probably New to you and should def be on your radar. Manhattan's DOAMPEACE has been carving his name in the walls of the Hip Hop Underground for some time now, taking his wise-cracking smart talk coast to coast and overseas. On his latest venture, SPECTRUM, produced by British beat builder AGOR, DOAMPEACE packs Bars, Wisdom, Practical Advice, and Street Code all into 9 butter tracks. He even finds a way of serving you a helping of his Mom's famous Mash Potatoes, GRAVY, and all.
The simplest definition of the word SPECTRUM is A Wide Range, as in the Color Spectrum, which identifies all the different shades of colors that exist from one extreme to the other. The SPECTRUM ep, starts with a razor EDGE sharp banger, oozing that East Coast Hard Body vibe. DOAM speaks matter-of-factly with the cool calm collectedness he carries like a concealed weapon. Over the Title Track, DOAM tap dances all over a spacey synth that AGOR lays like neon bricks in the virtual world of TRON. Did I say DOAMPEACE is "Tap Dancing" on the beat? Did I mention he's wearing Golf cleats? Every bar is pointed and full of fallacy piercing truth and facts. Both verses are rewind worthy and the hook shows off DOAM P's comfort with crooning addictive hooks. Take GOLD, Or THEY WANNA SAY for example. Not only does DOAMPEACE toss haters, and lower-level rappers around like white belts at an Aikido gym for 2 Verses, only to welcome the Big Mijo XP THE MARXMAN in for the nail in the coffin, but the "Fuck What They Wanna Say, if they Wanna Say it/ At the end of the day, we already made it/" hook is pure heroin. That shit stays in your system.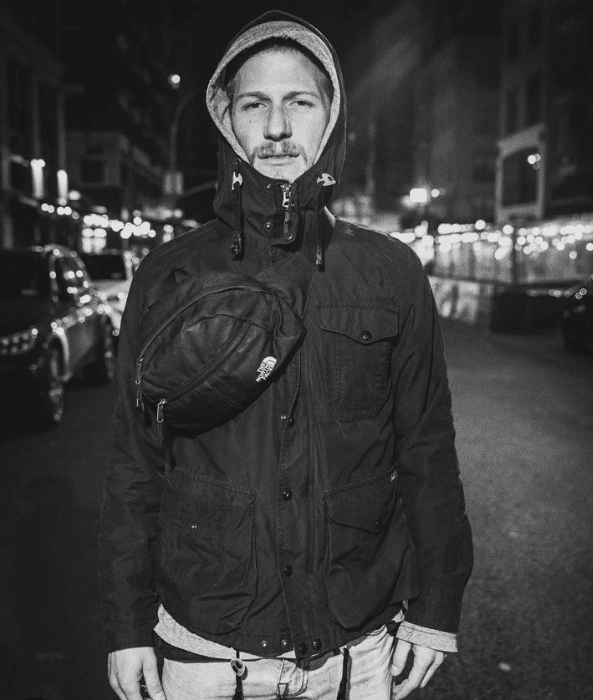 MIKE SWIFT joins the Tag Team action on STIR THE POT, and William Bostick makes talks his shit on the ep closer CADENCE while DOAMPEACE sings us out. But it's joints like GOLD, GRAVY & INVERTED, where DOAM is on his own, blacking out over a backward playing drum loop, or inviting you over for Sunday Dinner, that you see the full spectrum of his abilities.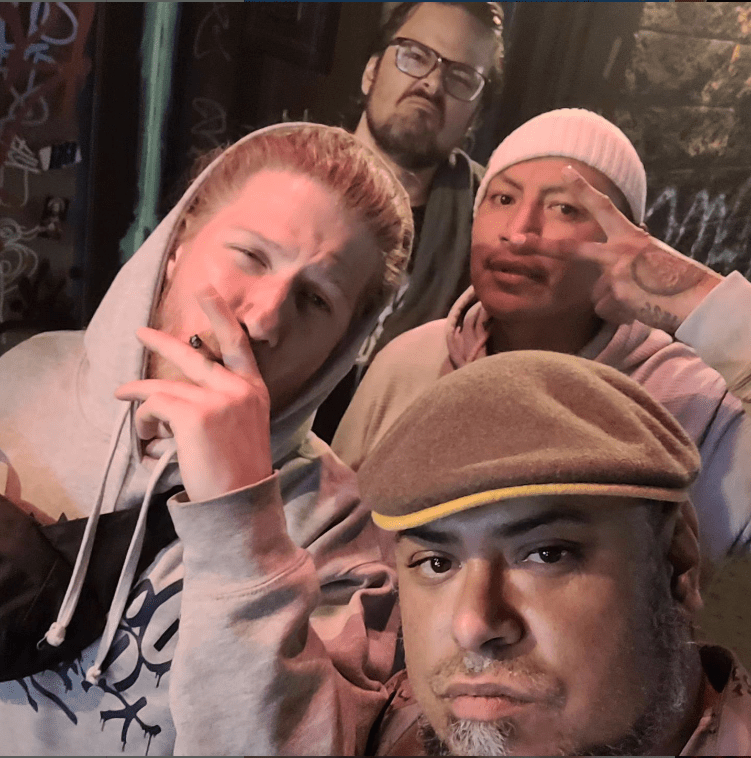 An Emcees MC, with a knowledge and respect for not only Hip Hop but a multitude of subjects that affect humankind on a daily. DOAM is serious about taking his music from state to state, and country to country, performing, recording, filming videos and not only networking and making contacts, but actually building meaningful relationships wherever he lands. He recently returned from a mini tour in Europe with his MIJIOS MUSIC hermano, XP The MARXMAN, and as a result there are now Hip Hop heads in Switzerland bumping DOAMPEACE. Don't you think it's time for you to become familiar? Click the Bandcamp link below and get on the Wave Length. 
https://doampeace.bandcamp.com/album/s-p-e-c-t-r-u-m
JAY ROYALE – CRIMINAL DISCOURSE
Baltimore MD's JAY ROYALE returns with the 3rd installment of his latest series dealing with the intricacies of business negotiations on the block. On "CRIMINAL DISCOURSE", he takes a close look at the "TRAP PHONE", wether that be the old Pay Phone on the corner, the long forgoten beeper or the celly that stays on your hip like a ball and chain. With a great lineup of Guest Features (KOOL G RAP, HAVOC of MOB DEEP, STYLES P of THE LOX, WILLIE DA KID, and SAIGON) who know the subject matter from past experience. The following album synopsis can be found on BANDCAMP page where you can copp the whole album plus several physical merch packs. You can place your order right from the Trap Phone you currently hold in your palm.
"If you are aware of JAY ROYALE as an artist then you should already be prepared to be taken on another cinematic journey! In this 3rd installment to what has already been and exciting run, Jay explores the evolution of the (trap phone) & it's importance to the streets since the beginning! "Coming from the home of the wire I felt it was important to tap into the communication of the streets from the PAYPHONE all the way to the wire taps & everything in between". The project also features AZ Havoc of Mobb Deep, Kool G Rap, Styles P from The Lox, Saigon, and Willie the Kid! Enough Said! Definite top 10 of the year so far!" – JAY ROYALE.
https://jayroyale.bandcamp.com/album/criminal-discourse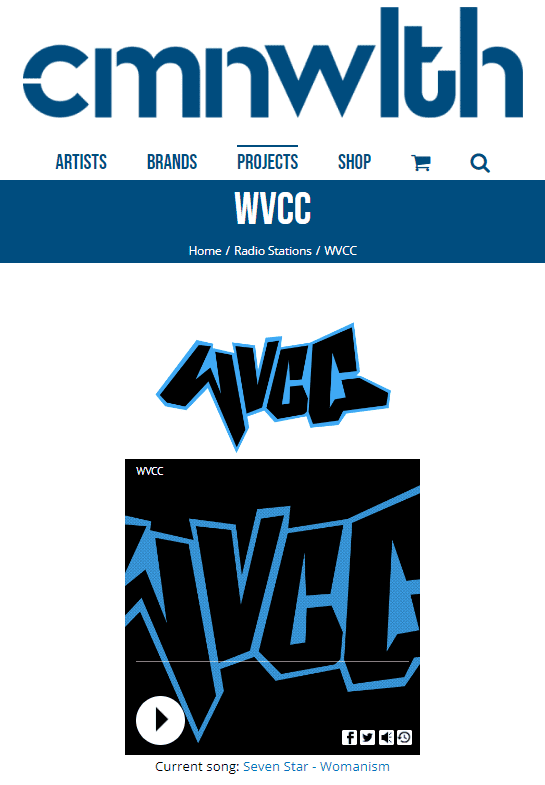 WATERR x SPANISH RAN – THE POLICY KINGS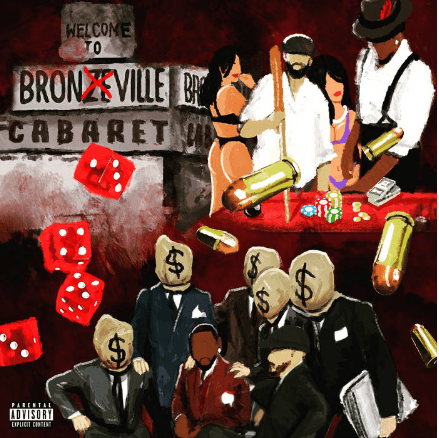 This weekend I took a gamble on "THE POLICY KINGS", the latest project by Chicago's WATERR, & Bronx NY's SPANISH RAN, and I hit the jackpot. Referred to me by my HIP HOP LIFERS family on FaceBook, THE POLICY KINGS is whole vibe produced entirely by SPANISH RAN, who creates thickly layered audio atmospheres for WATERR to tell his tales inspired by Chicago's Proabition Era's "Policy" Lottery and the African Americans that ran it in order to open some of the avenues of currency and economic releaf to the under financed Black communities.
WATERR has been digging Doors out of Brick Walls whenever they have tried to block his progress. Every album he drops is full of not only the Street Grit needed to survive on the streets of CHIraq, but also the knowledge and soul sustenance the survivors of Chicagos murder rate need to elevate themselves out of their current surroundings. Like "MUSHMOUTH" JOHNSON, & SAM "POLICY" YOUNG provided oppurtunities for the community to level up, eventhough it came with a price and criminal biproducts, WATERR & SPANISH RAN provide us with a 13 track album full of gems that will help you evolve if you put them into daily practice, like playing your numbers every day. Great guest feature verses from DANIEL SON, AM EARLY MORNING & MAV make the album all the better, but WATERR has already proven he can hold whole projects down on his own. He just rather share the wealth….like THE POLICY KINGS of old. Here is what WATERR & SPANISH RAN have to say about the new project.
During the Prohibition Era of the roaring 20s, most people heard of the bootlegging barons such as Al Capone and the mafia stronghold. Some even heard of Bumpy Johnson and The Queen who ran an empire in the number rackets of NYC, but few know the history of Chicago being the capitol and land of paradise when it came to policy.
Due to the business acumen of Mushmouth Johnson, Jesse Binga, Ed Jones and others, along with the imagination of Policy Sam Young, the Policy Kings were able to construct an industry that came from the minds of the less fortunate and brought wealth and fortune to the threads of their pockets and community. Come hear how Policy turned to Lottery!
Roll the dice on this one and press play. Trust me, the odds are in your favor whenever it comes to WATERR & SPANISH RAN. You can't lose.
https://waterr.bandcamp.com/album/the-policy-kings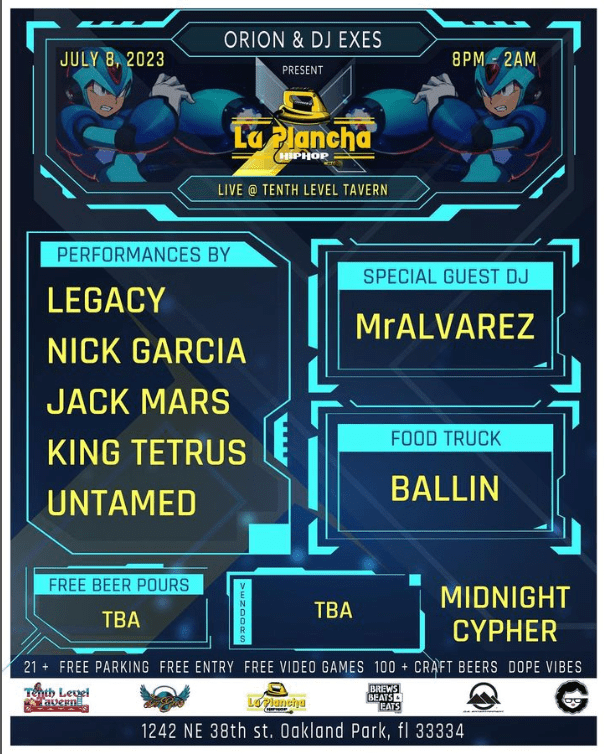 #CyphLyfe #SingleFiles
SALAZAR EL TABAQUERO x TEV95 – RAPERO Y CALLEJERO
"Pipo" is back with some new visuals for the latest single off of his TRIPLE CORONA album with Kendall Slime Producer TEV95. The album has been a main stay in the Miami Hip Hop underground, as SALAZAR EL TABAQUERO flexes his Bilingual Mic Skills over TEV's cinematic production. The video for RAPERO Y CALLEJERO was shot on an Epic Night for the SoFlow Community as we all gathered together to celebrate Money Mogly's "LONE WOLF" album release. That night 2 or 3 videos were filmed, I lose count. However, you can get a real taste for the unity surrounding Hip Hop in our city currently. Big Salute to UB of THC STUDIOS & Mr. Chris Johnson for capturing this historical night on the HOME GROWN CONNECTION/ FIRE IN THE BOOTH Series Cameras. If you want that Real Hip Hop in Miami, this is where you need to tap in.
B-DOPE – ON FIRE
Written by MS LAURA MICHELLE
"I set the microphone on fire" is what B-Dope is telling you he did, and I'll corroborate his statement. This emcee brought us a classic Hip-Hop essence complete with smooth DJ cuts and all. This song, "On Fire", starts us off with a rich 70's vibe just before the beat drops into a quite flawless boom-bap beat. B-Dope delivers consistent and elaborate rhymes with a solid cadence that holds to the sound he is capturing.
The one thing I am getting from this track is that he is a lifelong enthusiast of Hip-Hop and as we continue to celebrate the 50th Anniversary of Hip-Hop, I do appreciate that. You can tell that he is a storyteller, he talks to his audience with his lyrics. In my humble opinion, an essential quality of an emcee is the ability to sound natural on the beat. B-Dope has a flavor of his own, and he doesn't force the sound. For example, this bar right here: "Murder was the case till the case got acquitted. Even though when the track got killed, they knew I did it." Phenomenal. Just phenomenal.
I watched a documentary on Prime titled "Hip-Hop x Siempre" and if you haven't already, I highly recommend it. B-Dope does something in this track that they discuss as they relay the importance of us Latinos in the inception of Hip-Hop culture and music. In his second verse, he said "I got a flow so frio, beats made by Rio. Me, myself, and the mic that's the trio. Nobody making hits I'm so sick like Ne-Yo. Catch me on the next joint, I'm out of here. Finito". The power of using more than one language in music is underestimated. As a writer myself, I know how hard it is to flow and rhyme in Spanish. B-Dope effortlessly does it in both languages at once. His talent and ability are exquisite and I hope you give his music a listen. Now where did I put that fire extinguisher…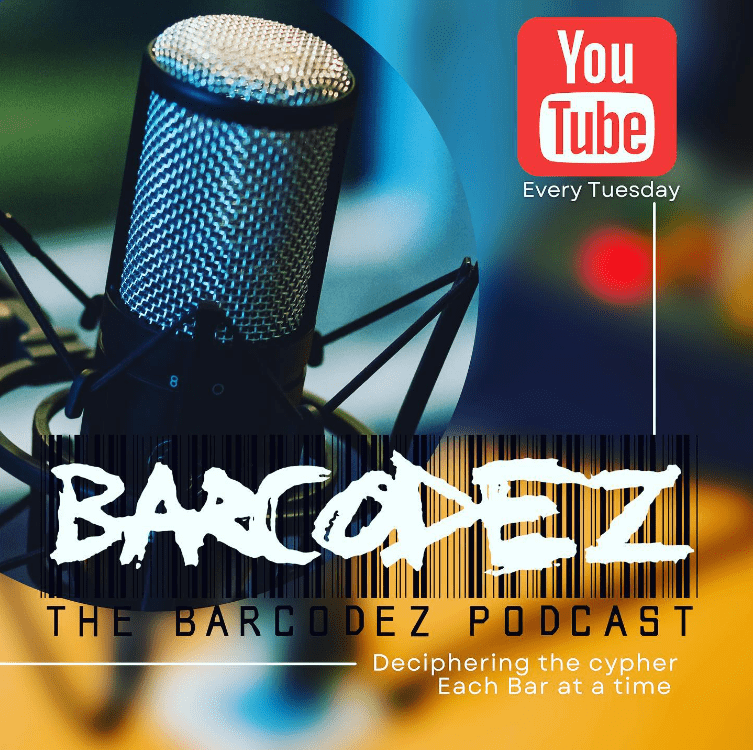 WHITCHCRAFT x A7MC x DAMON FLORES – SO MUCH ft MELLY MEL
New visuals for one of my "personal top 5" joints of the month. SO MUCH by New York's WHICHCRAFT and A7MC is a sunny summer jam full of the type of good energy a clear skyed Saturday fills you with. DAMON FLORES provides the smooth boom bap production for A7 and South Africa's MELLY MEL to kick there verses of adoration towards the object of their effection. WHICHCRAFT takes over hook duties with an ode to the abundance of love between he and the giver of "So Much Sweet Sweet Love". He then drops a phenominal closing verse that puts the bow on the anniversary present, the chocolate on the strawberry. SO MUCH is a dope jam you can dedicate to that special someone in your life, or just bump as you enjoy your free time out this hot summer. You can also catch it on Heavy Rotation on The New WVCC Radio daily. Just click the tab at the very top of the page.
ODD PILOT – Return To Rendlesham ft Ry Walker
The next episode in ODD PILOT's CABIN FEVER Series has dropped this week, full of information the British Government has kept secret for decades. On RETURNTO RENDLESHAM, UK Emcee RY WALKER tells the story of an Alien Craft which crash landed near Suffolk England in 1980. Below is the official break down of the single from the ODD Producer himselff.
Britains Roswell? Indeed it is… "Return To Rendlesham" will fly you straight through another time bending, earth shifting, Odd Pilot wormhole. A truly massive concept track featuring the fine rhymes of Bristol UK native and OddBap soldier, Ry Walker!
As depicted in another amazing cover by Vincent Fontaine; On a clear night, December 26 1980 at 2300 (11pm) outside RAF Woodbridge (U.S. Air Force base near Suffolk England) a report came in of strange lights over the facility. A decision was made to investigate these lights as they fell into the forest near the base. What followed was a sequence of events that is still being talked about to this day. Though it is known as "Britains Roswell", there are many significant differences in the two events. Little has been verified about the original Roswell incident, but in the case of the Rendlesham forest UFO incident, audio recordings, living testimony, and scientific analysis has been collected over the years and have all been used to bring this audio file to life!
Support Independent Movements Full Video / WAV DL on Bandcamp (bio). Goal for all of us is to find our place in the orbit of the gods. Money is irrelevant to the music but the music is essential for creative's to be themselves. Money from our music helps us be the best and most productive artists that we can be. Bandcamp is free to stream and all the videos are also there for your enjoyment. Browse the merchandise, pick your favorites and leave a comment as feedback. Look for the "link.tree" next to Starboy TV in my bio. Peace and Love!