Your plug for New Indie Hip Hop News and Reviews.
Welcome Back Fellow 88ers. We had to take a break from The WEEKEND BAG New Music Review Articles due to staffing issues, but we are happy to announce the WVCC RADIO/ CYPHLYFE BLOG Family has grown. We would like to introduce you to Emcee/ Vocalist / Journalist MS. LAURA MICHELLE from Boston Mass, who has accepted the offer to come on Staff as a Writer/Contributor to the CyphLyfe Blog. Her passion for music and love for Hip Hop Culture is authentic. She is an experienced Singer/Song Writer, who understands the beat-selecting, writing, and recording process, and has presented her music to new audiences all over the country as she has spent the last few years touring the country with the FULL BLAST BOOKING team. She understands the need to share your music with new listeners and have it represented correctly. Her writing style is vivid and visual, her reviews are honest, and her taste in Hip Hop is vast. We are excited to have her helping us cover all the new hip hop that is coming out weekly and are confident you will enjoy her articles. Oh yeah…Happy Birthday to all you Fathers who are doing your God given job and raising these bad ass kids. I'm proud to call you brothers. With that said, Welcome back to THE WEEKEND BAG!
WVCC's Must Listen LPs & EPs
KILLER MIKE – MICHAEL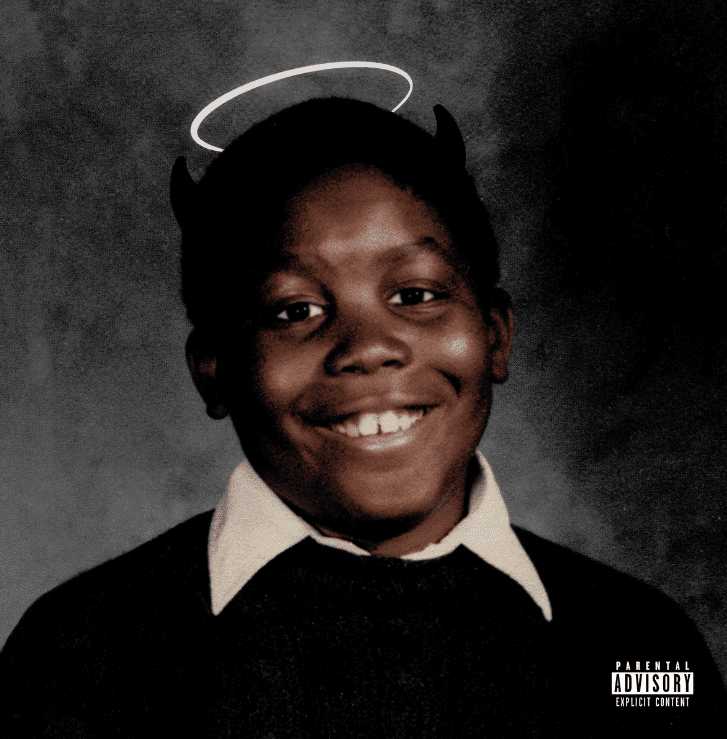 1 1/2 of the Festival Rocking Industrial Rebel Hop duo RUN THE JEWELS, Atlanta's KILLER MIKE, is back with his 1st solo album in 11 years. We have not had a full KILLER MIKE solo offering since he first teamed up with EL P to bring us 2012's R.A.P. MUSIC, which was an instant classic and the beggining of the perfect marriage between MIKE Southern Swag and EL PRODUCTO's Futuristic Funk.
This time around, MIKE teams up with Chicago Production Legend NO I.D. who was responsible for much of COMMON's first 3 albums and has been making a steady comeback to the Hip Hop Soundscape as of late. The two take us to church in hood, and MIKE has no problem delivering the painful but necessary truth over NO I.D.'S piano heavy production. Plus they brought the whole choir with them. Every song except one, "TALK THAT SHIT", boasts an A-List guest feature, from CeeLo Green, to Jagged Edge, to 2 Chains & Currensy, to Young Thug, 6lack, & Ty Dolla Signs, to the surprise of the year guest verse from ANDRE 3000 on "SCIENTISTS & ENGINEERS". The album has been flowing excellently in the background as work on this write-up and read a Rolling Stones Review which is a lot more thorough than I on the coverage. No use reinventing a perfectly good wheel, so here is the link to the Rolling Stones article for you to enjoy, and the link to the Bandcamp Page so you can support the album and Artist financially. He may be a world-touring musician, business owner, and Landlord, but he is also an Indie Artist who bet it all on going against the industry. Let's make sure artists like KILLER MIKE always know real music lovers have their backs and appreciate them not conforming to the status quo.
https://www.rollingstone.com/music/music-album-reviews/killer-mikes-michael-1234772214/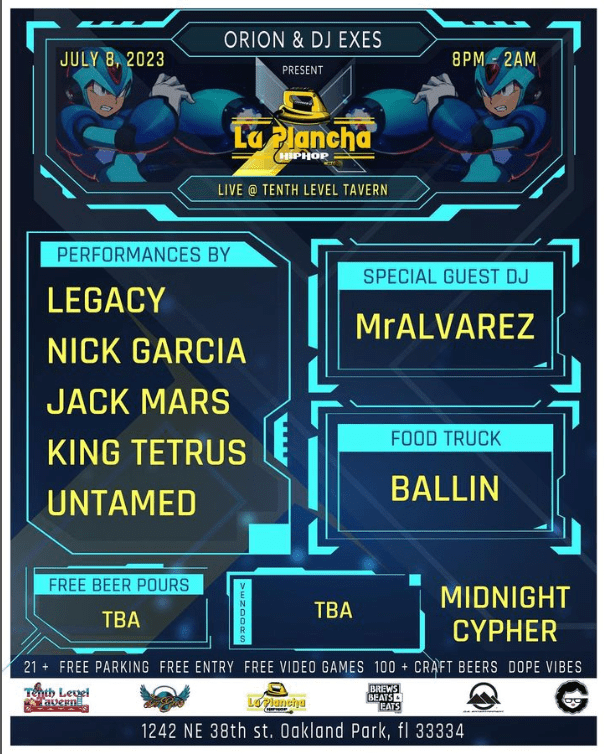 XP THE MARXMAN, PHONK P, NUGLIFE – HAVE BEAUTIFUL GRIND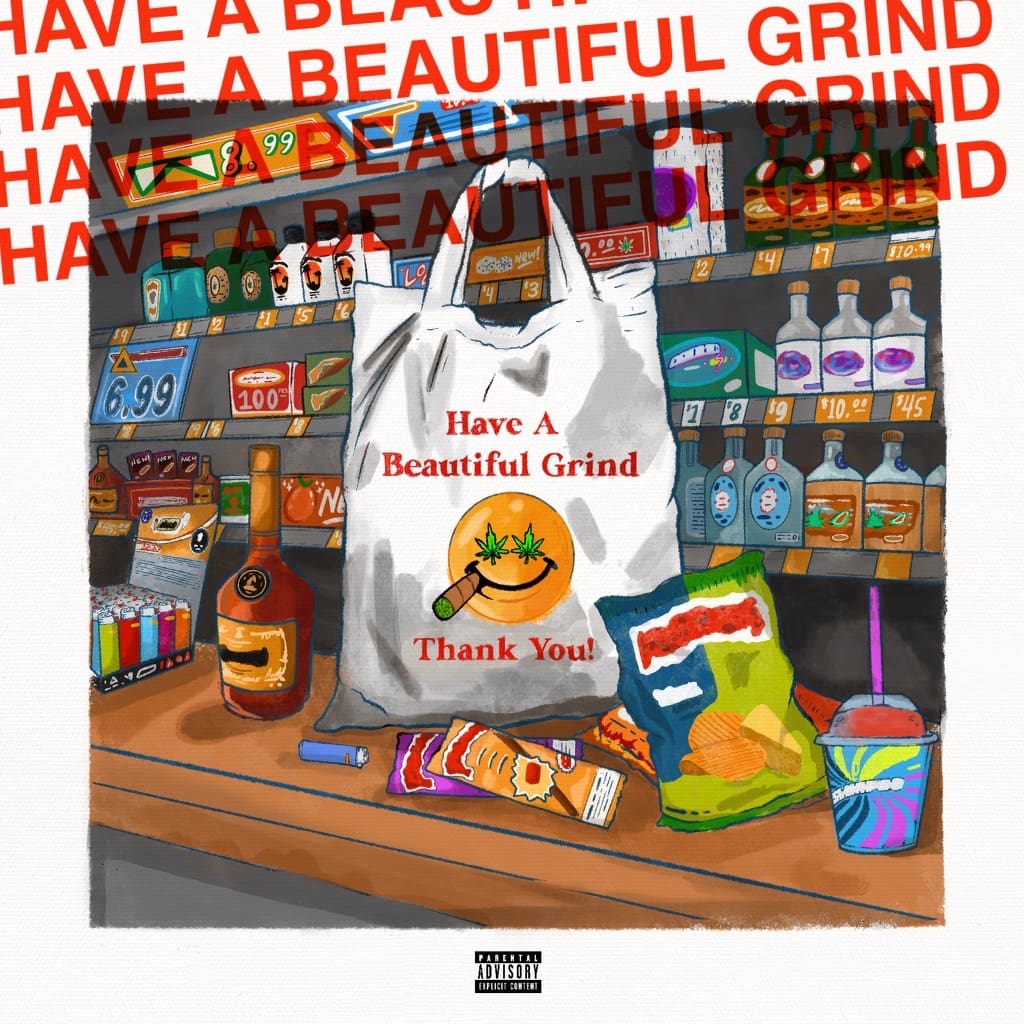 Written by Ms. Laura Michelle
One thing that has captivated me about this particular album is the level of imagery that the compilation of songs provides. The entire project paints a dreamscape in my mind of what it's like to spend a Friday night in the streets of Cali, almost as if I grew up there. It's as if the frequencies entering my ear transport me to a different reality. That is how incredibly well-crafted all nine songs on this album are. XP THE MARXMAN, PHONK P, & NUGLIFE, Three masterminds of both Hip-Hop as well as intricate lyricism have come together to provide the listener with a complete auditory experience, not just some good tunes to listen to.
Starting with the album cover, they begin to construct that scene for us. We see a convenience store counter with all the essentials for the evenings; Some snacks, a slushie, some woods, and a bottle are all you need to get right for the night. The grocery bag reads "Have A Beautiful Grind", which is the name of the album, and what a clever name at that. The time spent on the artwork itself shows how much of a passion project this is for all involved.
Written by Ms. Laura Michelle
As you dive into the track list, you notice more of the scene they are trying to set. Some of those titles include "RUN IT UP – GTA MUSIC", "L.A. TIMES" and "HOODMADE". Now, I don't know about you but I am ritualistic when I listen to albums. I listen to them from start to finish, without any interruptions. So of course, I listened to this album in its intended order, and what I found was that each track individually painted a different picture almost as if a camera pans to a different scene in a movie. For example, You listen to "2AM IN CALABASAS" and it gives off the energy of driving late at night, with neon signs glowing in the distance. The sultry saxophone resembles a wailing siren passing by as you continue to cruise down the street. And then the hook comes in and you find yourself chanting, "Got married to the game and had a baby". And that is just one of the scenes on this album.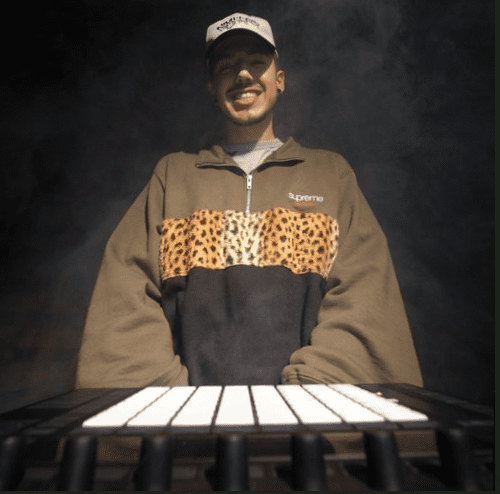 Of course, we have to talk about the man behind the delectable instrumentals themselves. It is always an incredible moment when I have my music on shuffle and then all of a sudden I hear the high-pitched "NugLife" come in. When it's a track I haven't heard, I know I am in for a treat. The smooth and jazzy sounds plus the incredibly talented emcees that he collaborates with are a staple in my musical catalog. This album goes beyond what I had expected when I saw that NugLife was on it. He took each element of the instrumental and they serve an individual purpose for the bigger picture. Every sound you hear is perfectly placed within the beat and the different moving parts make for an experience above the average.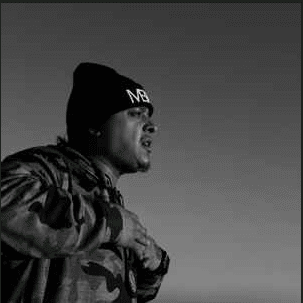 In addition to the two emcees (XP The Marxman and Phonk P), we also have some special appearances from Compton Menace, Zzay, and the incredible Planet Asia. Together they bring their experiences from living in LA, Compton, and even The Valley to offer a wealth of knowledge and insight into their world. The epitome of what it means to be an artist resides within this compilation of music and is a must-have within your summer music rotation.
Artistry these days is truly hard to come by. As the industry is ever-changing, there will always be a call for true Hip-Hop. For some artists, it is simply a come-up. For others, it is a means of expression. The very essence of Hip-Hop is that of self-expression and Ars Gratia Artis. "Have a Beautiful Grind" is a musical masterpiece. I am honored to cover this project. I am humbled to be able to offer my perspective. And I am grateful that true art is and will always be alive.
Xp The Marxman @xpthemarxman
Phonk P @phonkp
NugLife @nuglifeproductions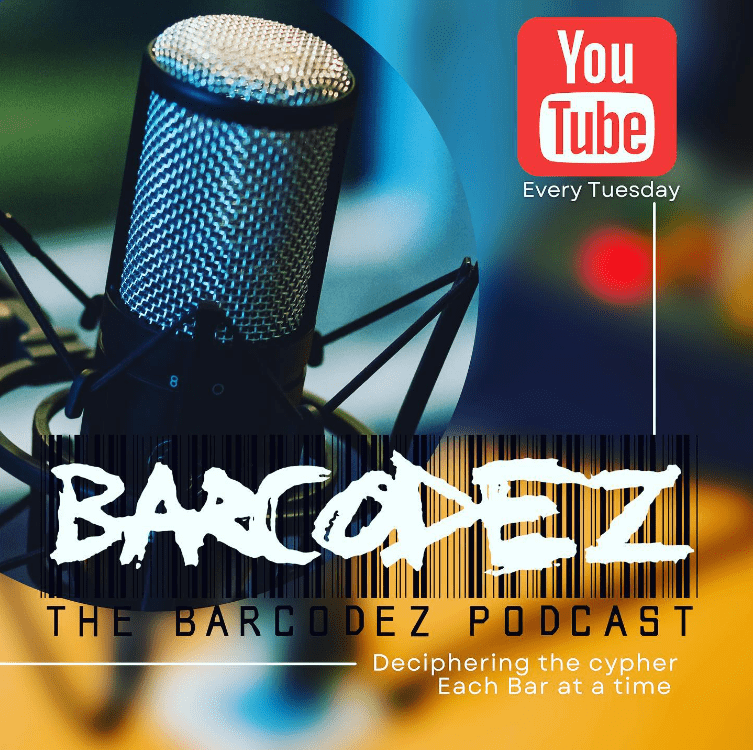 SANKOFA x IRON MIC SHARP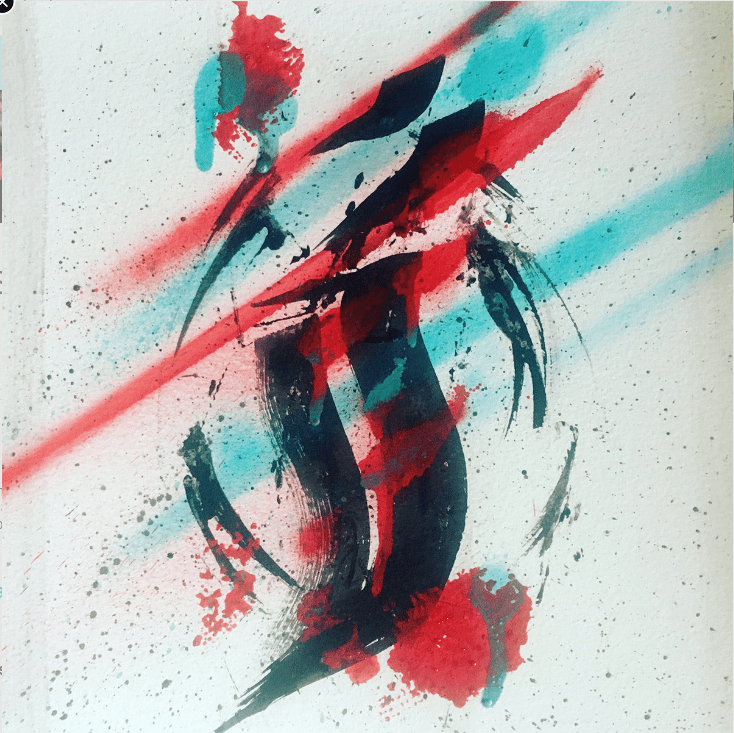 Fort Wayne Indiana Rhyme Runner, SANKOFA, and St. Paul Minnesota Beat Welder, IRON MIKE SHARP, have come out of the metal shop with a lethally tapered project named "IRON KOFA SHARP". Currently only available for PreOrder on Bandcamp, WVCC RADIO had the privilege (and risk), of being one of the first to handle the aculeate album. There are 2 songs up for your enjoyment in the meantime and we will share those below, so you can listen while you read our razor-edged review.
"From the 1st face tat to the 3rd Chain, Deserve Fame…." is how SANKOFA Fort Wayne begins the album and the act of burying the listener alive in a "WORD GRAVE". Digging and refilling 6 Feet + worth of lyrics is hard work tho, so KOFA calls on his long time partner in Rhyme, JON DOE? to help with the corps concealing. After getting buffeted by multiple repetitive rhyme pattern slaps by SANKOFA, JON DOE?'s Super Igo Punchlines are just what the doctor ordered to put you out of your misery. Speaking of Punchlines, KOFA starts the next song, ACID RAIN DELAYS, with punches hard enough to "KNOCK UM OUT THE BOX, BREAK UM DOWN, PUT THEM BACK IN PIECES/ ASSEMBLY REQUIRED, NO INSTRUCTIONS, JUST BENT AND BEATEN/ BEARS REPEATING, HEARTS I LEAVE THEM BARELY BEATING/ WHERE WE SEE THEM/ KRAMPUS WITH THE GIFT THEY NEVER WANTED / HAVE A MERRY EVENING/" . Book ended by some boxing ringside announcing samples that MIKE SHARP blended perfectly with the breaks, this song is perfect for that Gym Work out session or if you just want to release some tension on the punching bag. The 3rd track is the 1st promo single we got off the album, "DESAIROLOGY" which according to SANKOFA (and the Webster Dictionary) means – "the study of putting makeup on corpses for open casket funerals."  Here, Desairology is a song from the perspective of an artist eager to capitalize on tragedy to draw attention to themselves. He follows this up by saying, "The track is radio-friendly, but it may well hurt the feelings of opportunist narcissists." There's that IRON KOFA SHARP wit again. He isnt joking when he is tossing Molitof White Claw Cocktails at marching Proud Boys on "SQUIRM", where he addresses the subject of his skin color in a Nation struggling with racism. He BUILDS BUILDINGS atop of the IRON MIKE beat foundation on track 5 where he describes the joy he gets from building with like-minded creatives, and provides perfect examples on DEAMON DECONS feat West Coast Canibal CHUCK BROWN, and TOMB OF COLOSSUS feat Broktons G FAM BLACK (you can catch a sneak peek of this onslaught in the stream link above).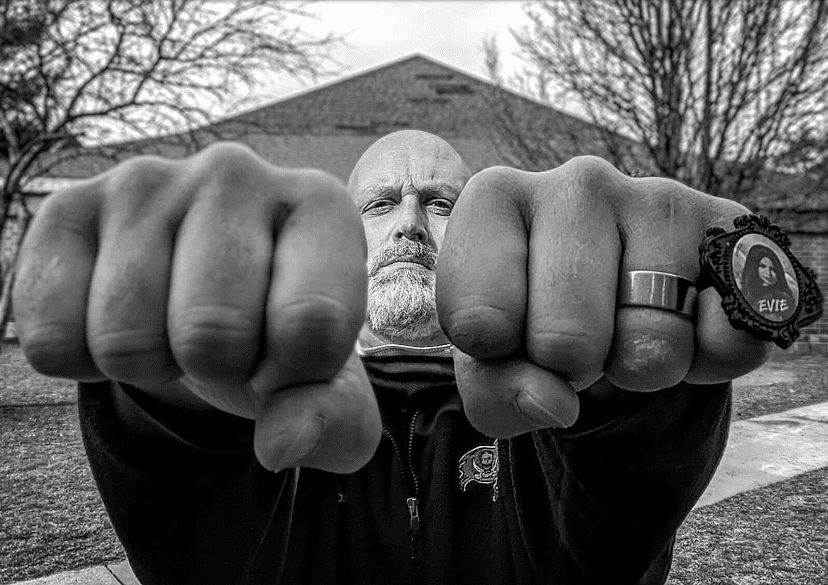 SANKOFA describes the meaning and making of his latest colab project as follows:
"Iron Mike Sharp is dope on that ASR. He slid me some beats and I went to town on them, writing 7 of them and recording all 8 in one day.
This project is about the energy of being present, taking that moment and doing something with it. Anything on my mind during that time span found its way to song, be it egotistical parasites leveraging death to draw attention to themselves, how we keep falling for the same old tricks, the cost of belonging to this nation's undertow of hatred, the value of relationships in order to accomplish projects like this, being a menacing rapper talking tough, or even how parts of me got to be the way that I am.
It's all here, in these 8 tracks."
Pre-Order IRON KOFA SHARP on Bandcamp and enjoy this Cutting Edge Hip Hop for yourself. They have some pretty dope collectible merch for the project on the page as well. https://sankofa.bandcamp.com/album/iron-kofa-sharp
IG @sankofw/ IG @iron_mike_sharp
MIC HOFFA – RELENTLESS
Hip Hop has helped many around the world pull themselves out of some really dark places. After suffering the loss of his father at the age of 8, MIC HOFFA turned to Hip Hop for a distraction from the pain, first writing down the lyrics to all the songs that he liked. Then it became a vehicle of therapy, allowing him to express all the thoughts that kept him up late at night. After an oppurtunity to play college ball turned sour due to run ins with the law, MIC HOFFA left his native Brooklyn for sunny West Palm where he has not only made a career for himself as a chef, but is also cooking up heat in the lab for the Hip Hop Nation to feast on.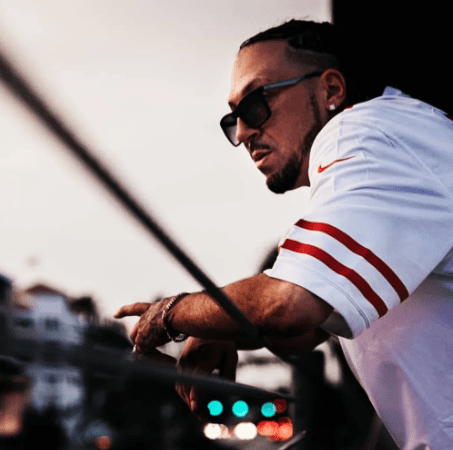 RELENTLESS, the latest EP from MIC HOFFA is a story of pulling ourselves up out of the dark caves of our pasts. Songs like I MADE MYSELF are intensely transparent. He is not ashamed of the place where he came from because he knows the work he put in to no longer be there. He admits his faults through out the verses and on the hook where he shamefully confesses "I HATE MYSELF", only to proudly claim "Hard Work and Dedication Look How Far I Done Came Man, I MADE MYSELF". You can tell how far he's leveled up when you feel the energy he brings to EP opener "THE CHAMP IS HERE". This joint just feels good, like Friday on a 3 Day Weekend. He shares some pricesless gems at the end of the track, "The only one who can beat you is you, and as long as you are trying to be a better version of yourself everyday, you cannot lose." Its with this inspirational wisdom that he takes it back to the streets he came from on R.L.F.J.S (Reporting Live From Jump Street). He spits "In the Booth Love and Hip Hop made a Child in Here/ The only plan was to make my momma Smile and Cheer/ Look at me know momma, Your own child is here / No time for those Childhood Tears/". Don't take his disciplined mindstate for weakness tho, he makes it clear on CITY LIGHTS that hostile actions will lead to exponentially worst reactions as he tells two well crafted tales of revenge on the streets. The lead single RELENTLESS wraps his story neatly in a clenched fist to your jaw.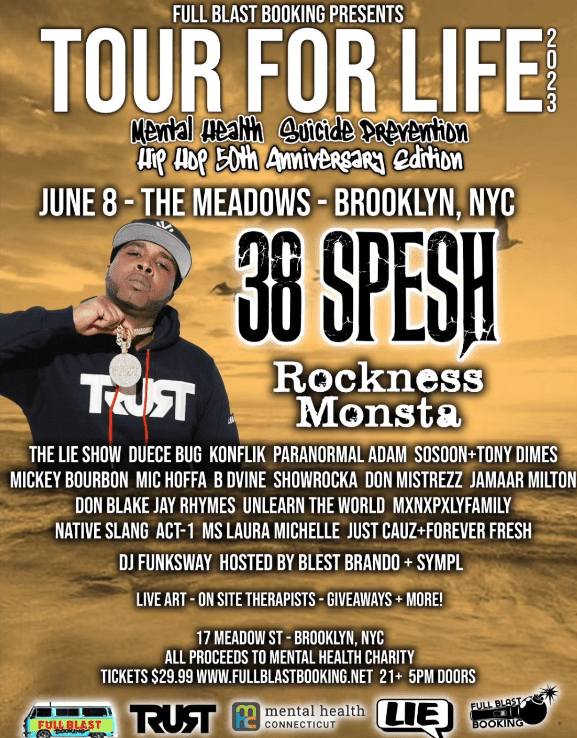 We met MIC HOFFA out in Brooklyn where we both opened the night for the TOUR FOR LIFE: ROCKNESS MONSTAH & 38 SPESH BENEFIT CONCERT FOR MENTAL HEALTH AWARENESS. I was surprised to connect with an Emcee from West Palm Beach all the way in NY, but not as surprised as I was when I heard the RELENTLESS EP. This brother is the real thing on stage and on tracks, and he has the perfect message for a concert dedicated to Mental Health Awareness: Do No Quit. You Are Strong Enough. Your Story Is Not Over. Get Help, Do The Work, Be RELENTLESS.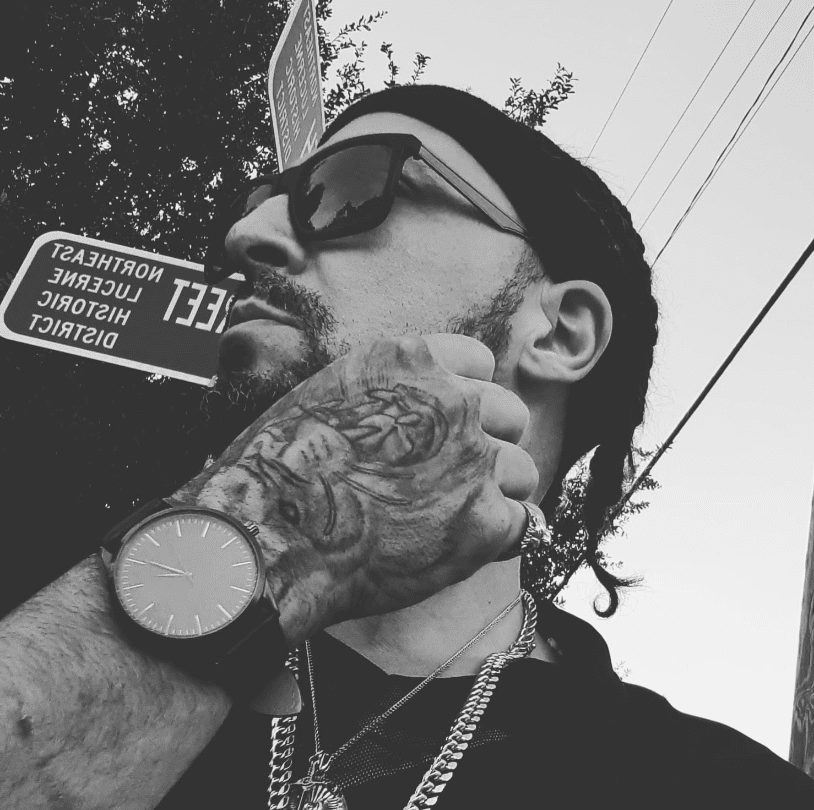 You can get RELENTLESS and other releases from MIC HOFFA directly from the artists at www.michoffa.com.
IG – @michoffa
G FAM BLACK x LO GUN – LOCK & LOADED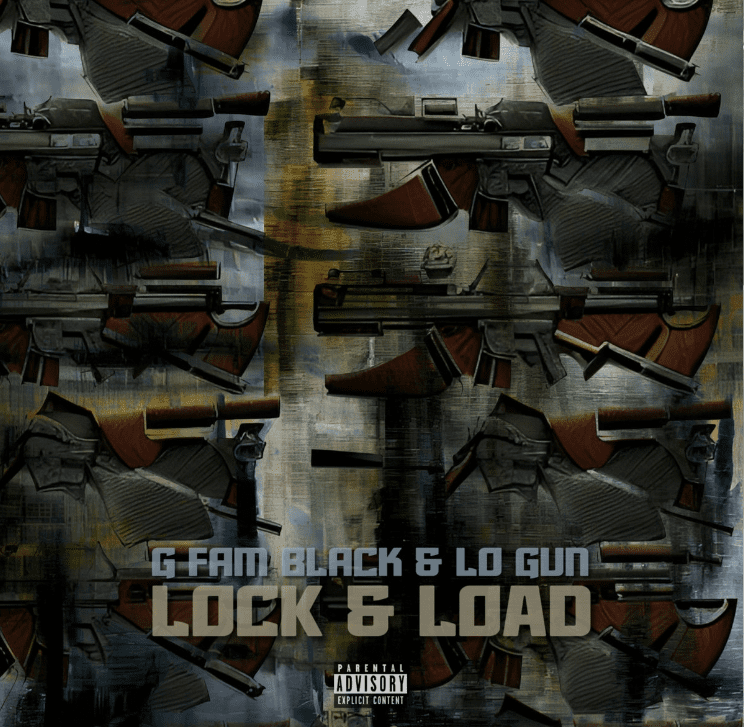 Massachussets State Law allows any person 15 years or older with a Fire Arms License to openly carry a weapon in public. Brockton MA's G FAM BLACK, & Worcester's LO GUN might not have been licensed, but they been walking around as Human Weopons with hair trigger tempers since the days of their troubled youth. Now, full adults representing the KNUCKLE DRAGGUZ & GENOSHA camps, they have trained their aim to sniper level precission and they have their scopes set on real Hip Hop Heads. G FAM & LO GUN are Locked and Loaded.
On their 1st colab project, "LOCK & LOAD", LO & BLACK unload their grimey verbal clips over 6 brutal beats providced by ENELS, 2OONA BEATZ, CLOAQxDAGGER, ONAJE JORDAN, & TALI RODRIGUEZ. The "Norse God that brings the tragedy" and the Black Mask with the "mean Frankenstien Monster flow" send shots at "Who Ever Wants the Smoke" including "PoPo, K9 Paw Patrol". Similar to an 80's Arnold Shwarzanager film, the hail of bullets never stops on LOCK & LOAD, as if LO GUN & G FAM had the infinity ammo cheat code. Plus they selling the record in physical Vinyl or CD at their GunStore. You may need a license to carry this one around in your earpods. Check with your local State Laws.
https://gfamblack.bandcamp.com/album/lock-load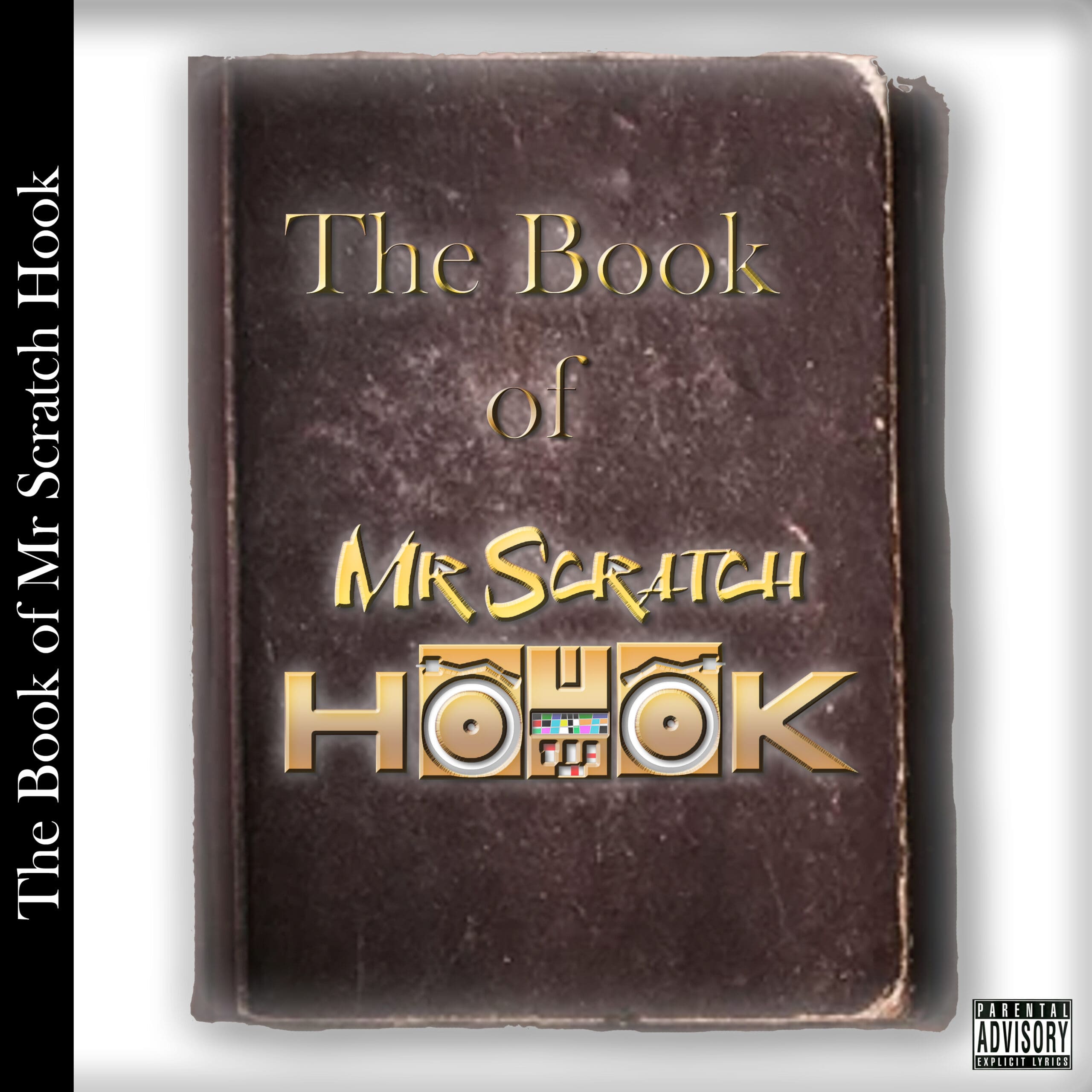 #CyphLyfe #SingleFiles
SHOTTIE – BENDIGA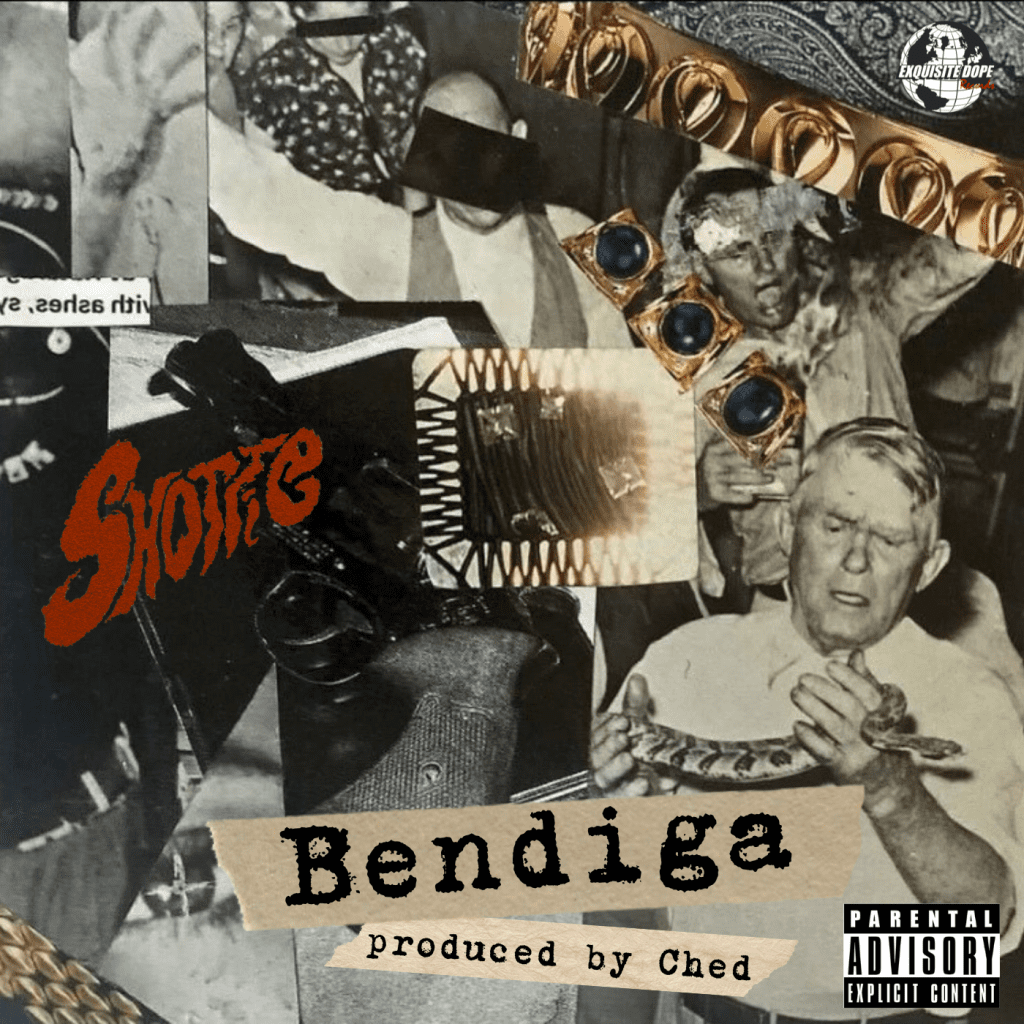 Written by Ms. Laura Michelle
"Bendiga el artista que nos dio esta obra de arte". For those of you who don't speak Spanish, I said, bless the artist who gave us this work of art because it is a slam dunk of a hit. Shottie said "hold my beer" and delivered almost 3 minutes of fire. Bar after bar was immaculate, jaw-dropping and had me at the edge of my seat.
Shottie is out here taking the game by storm. He brings true orgullo to Miami and is certainly destined for greatness. This latest drop, "Bendiga", produced by Ched, shows us exactly what he came to do. He said "I'm just tryna tell my story in between these snares". The world is ready to listen. He's got an amazing story to tell and we are all ears.
SOUTHERN GRAMMER – DRIPS HEAVY
The South is dripping with talent and new music in 2023. This seems to be the result of the Indie Hip Hop Artist community that has united and grown organically in Miami since the pandemic. Where the Miami Hip Hop Scene was once known as a divided artist community, plagued by "Crabs In the Bucket" mentality, (like many other music scenes around the Country) It is now being talked about around the States and Internationally as new hub for banging boom bap with that Dirty South Swag. All this, the positive consequence of dropping the individual ego's and focusing their collective energy on promoting the City's Hip Hop in one voice to the rest of the world. Now that we got everyones attention, its time to increase the output.
It's with this same spirit of unity and colaboration that SOUTHERN GRAMMER, the Trio of KEITH SWAGGER, GOLD SAUCE 14K, & Senor Triple Corona SALAZAR EL TABAQUERO, have joined forces to bring us DRIPS HEAVY, the 1st single off of their upcoming group project. SALAZAR gave us a taste of Multilingual Skills on the TEV95 produced TRIPLE CORONA LP earlier this year, now he takes the 1st verse with the slick tongue of an experienced huslter while KEITH SWAGGER syllabe dribbles all over the 2nd verse lir ke a seasoned bar handler. South Miami OG Emcee/Engineer GOLD SAUCE 14K of the Legendary STREET LIGHT POETS eats the 3rd verse alive with Street Bars that have matured with wisdom over time, letting you know his business has evovled from slanging "On the block" to day trading stocks. Don't think he for one second he has grown to old to hang with the bars in the booth. Right before filming the video, GOLD SAUCE caught wrek off the top of the head, leaving the crowd loosing their minds at the now infamous #STR8BARS 2nd Ave Cypher in Wynwood. Big shouts to UB of the HOME TEAM CHANNEL for capturing the great footage and giving the weekly cypher squad some great cameos in the video. If you are ever in Miami on a Tuesday night and are looking for a spot to spit your bars at, Meet up with DIRTY 5IVE JAKX & the #STR8BARS circle at the corner of 2nd Ave NW 24th St in Wynwood, and dont forget to follow SOUTHERN GRAMMER as they get ready to release their debut album, reminding yall that even though Miami's sound has been enfluinced by many regions, this is still the Bottom Of The Map with a slang and twang all of its own.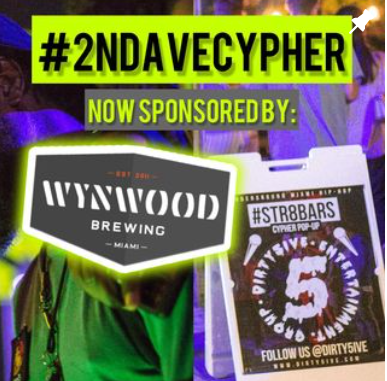 PARADOX – OH MY/ CRAZY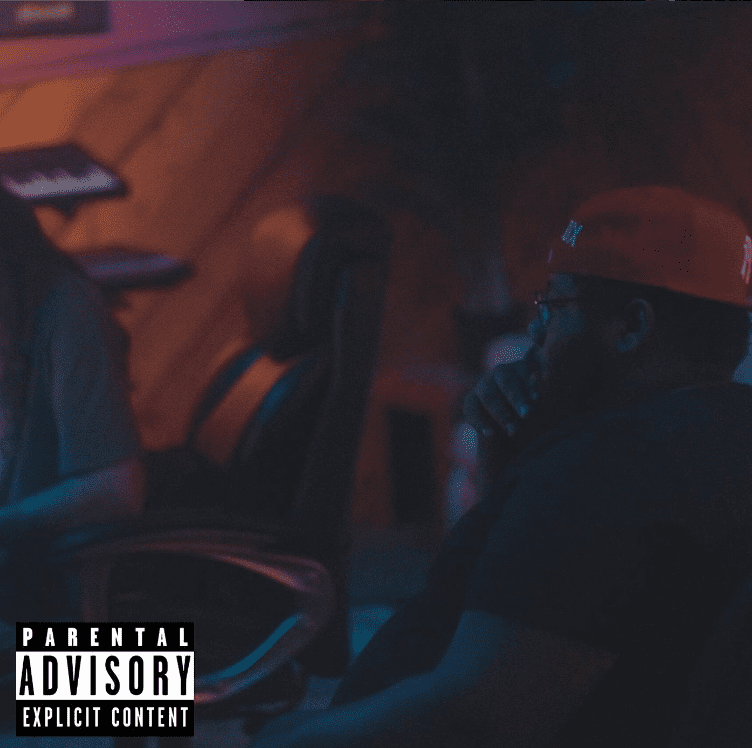 There is such a thing as "The Point of No Return". Once your personal drive has taken you far enough down your desired path, there is a point where there is No Turning Back. PARAODOX's passion for music composition, production and the craft of Emceeing took him from his Church in North Miami to the Open Mic and Club Scene of South Florida, all the way up to Brooklyn NY where he has studied under Beat God 9TH WONDER at the ROCK NATION SCHOOL OF MUSIC, SPORTS & ENTERTAINMENT.
PARADOX'S growth is on full display on his latest set of singles, "OH MY" & "CRAZY".
On "OH MY", DOX makes it clear he aint got time to waste and he isnt the same guy you used to know with lines like "Strong Arming like Im PopEye/ Copp a sandwich up at Popeyes/ You remember me from way back? Na brother I done cut Ties/ New Being like Im Baptized/ You dont me brother, Act Wise/ Elevating, Praying I Never Back Slide/ Till the Lord Welcome me to the Dark Side" . He admits this was a Flex Record he wrote over a smooth soulful bop produced by Atlanta's EPIC. "I got really adventurous with flows on this one. I just wanted to flex the versatility honestly.
As far as message I'm just speaking on losing the will to be humble because it's under appreciated. OH MY is me on my Thanos "I am inevitable" timing." – PARADOX
On the D'ARTIST produced CRAZY, DOX gives us a deeper look into the frustrated mind of an Artist trying to navigate the road to stardom. He explains, "This song is about the plight or at least my perspective of trying to survive or "stand on my own two" as the song states particularly navigating the music industry vs real life problems that occur. Second verse leans into understanding 1. My own power and ability but 2. That nobody is gonna save you and if you want to better the situation for yourself and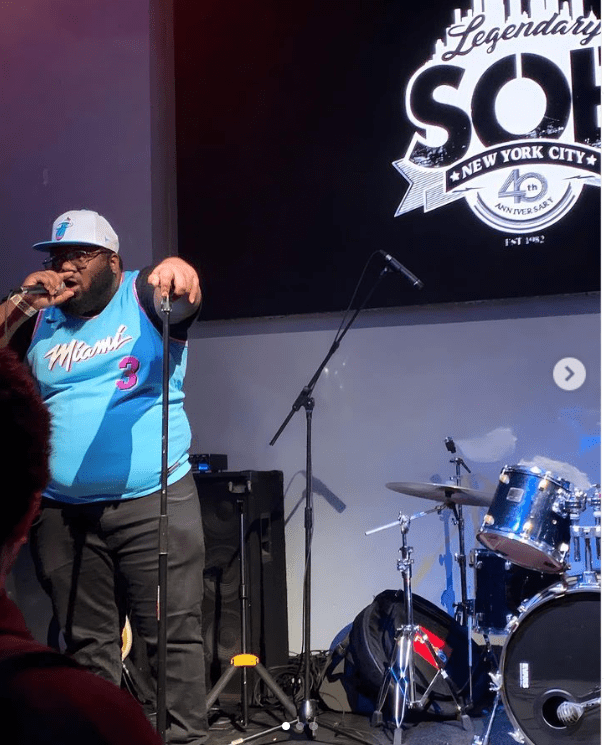 those around you, you just have to push and make it undeniable. I know I make the type of music that requires a deeper listening, but every song is a portal of sorts into my mind, and who I am. I hope through my transparency people find their own light and drive, not just musically but in life."
Workaholic Artists will relate with bars like, "I contimplate to myself, Am I Doing Too Much?/ Got the city on my back. I can't loose. Its a Rush/ Long as my Mothers in the Struggle I aint doing enough/" . The whole song is vibe and tells an honest story of pushing yourself harder than anyone else because no one can want it more than you if its going to become a reality. He is not only rapping these words but he is putting them into action in his daily hustle which led PARADOX to debut both these singles live on stage at the legendary S.O.B.S in Manhattan on the night of their release.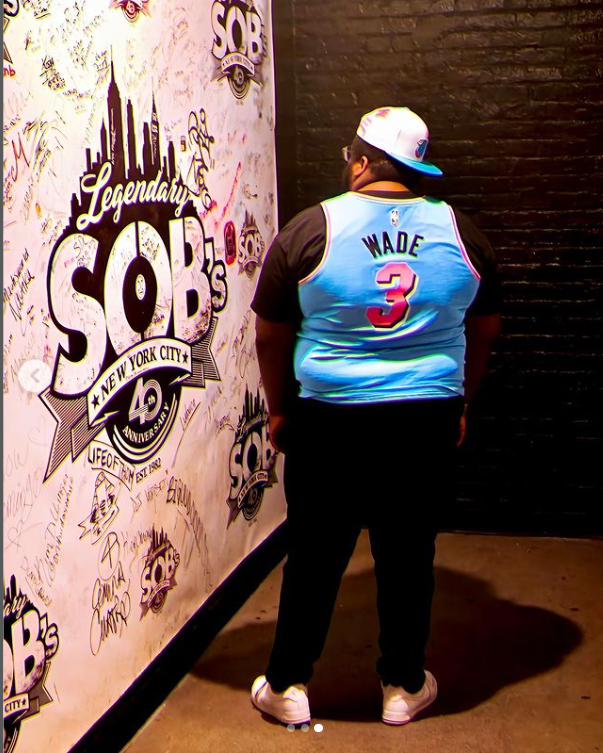 PARADOX has been on a long journey, and the road ahead is still long, but he is definetely manifesting his dreams. We here at WVCC RADIO are proud to say we have been witnessing it from the very beginning, and we will continue to share his music with our audience as he continues to grow in his destiny.
ES – IN THE DRIVERS SEAT
Written by Ms. Laura Michelle
The zooming sounds of the cars racing accompanied by an ethereal sample open up a wonderful track by Es, an emcee from Canada. A perfectly echoed "I'm in the driver's seat" is heard as the song begins to unfold, and I know that we are in for a treat. He brings us the classic hip-hop sound with a set of abundant lyrics to match. As I close my eyes while listening to this song, I'm cruising down the highway with the top down, without a care in the world. It especially hits home as I recall those days when I used to play San Andreas for hours on end. Some days, I would honestly sit there and just drive down the highway following road after road. I could have this track on repeat, or any track from Es for that matter. I actually have a "Late Night Cruisin'" playlist on my Spotify account and as you can imagine, this track went right in.
The beat, produced by Das Da Beat Junkie is tranquil and has a familiar sound that I can't quite put my finger on. Of course, the vibe that Es brings blends perfectly with the producer's sound. The theme of the songs I have discovered this week is a full auditory experience, and "In the Driver's Seat" is no exception. The artist paints a scene with bars intricately placed on the perfectly designed instrumental that brings imagery to your head with ease. As you start to listen to the rest of the first verse, you begin to understand the true intention of the track. We aren't just talking about literal driving here. Es concludes the verse with this: "My path is not contingent on your approval. My path is reaching destinations going around over and through you". Using the analogy of driving and being in the driver's seat to being in control of one's life and destiny is the epitome of conscious rap. It's the ability to use an activity like driving to offer the listener a lesson and guidance. The hook is perfectly crafted to snap your focus and deliver a strong message, which Es closes by saying "you can hop in for the ride or you can stand outside".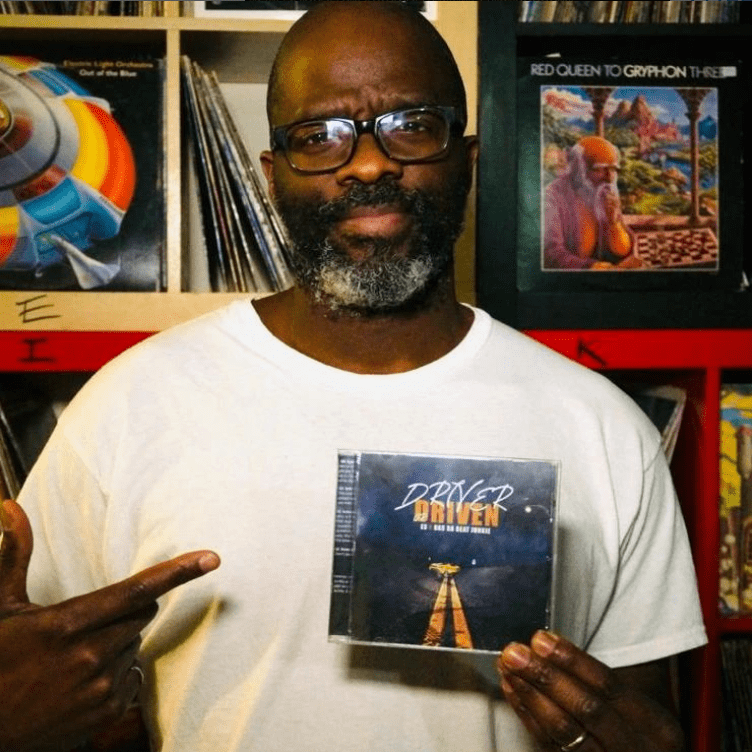 The second verse is no shortage of wisdom either. Imagining myself on a race track, stopping at the pit crew to switch tires out and get refueled is sort of what we do in life. That essence of constant self-development sets Es apart from the masses. I love to listen to the songs first without reading anything about the artist or the track so that I can formulate my own opinion and understand things from my perspective. I can confirm with his detailed Bandcamp description that he was looking to tell us to push through in life and overcome any obstacles that stand in our way. Even the music video that accompanies this track helps portray the message he delivers with his lyrics. In his visuals, shot by fellow Canadian Emcee, Len-Dor, he is simply cruising through the city delivering intrinsic rhymes to us. There's something so beautiful in the videos that do without all of the extra, material items that mainstream music so desperately clings onto. It was an absolute pleasure to discover and review Es and his song, and I would recommend this track highly to anyone who is a true fan of Hip Hop. So buckle up, roll down the windows and feel the breeze as you bump "In The Driver's Seat" as you step on the gas towards your life's purpose.
Unless of course, you see red and blue lights in the rear view..
Take some time to take ES's most rescent album, DRIVER OR DRIVEN for a spin at Bandcamp. https://esmuzik.bandcamp.com/album/driver-or-driven
IG – @hgmonsteres
TONY DIMES x ACT 1 x KING VIR2UE- SUMMERTIME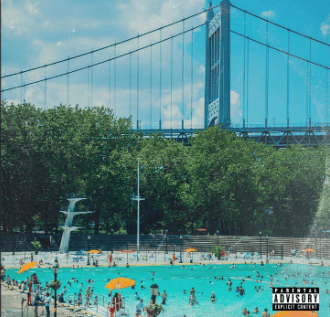 Written by Ms. Lauren Michelle
When I think of the summertime, I get a real sense of nostalgia remembering all those long summer days as a kid. I'd spend all my time outside on the block, Capri-sun in hand, getting into shenanigans with the neighborhood kids. As I'd walk down my street, I'd listen to each house playing different genres of music, from Merengue to Classic Rock and of course R&B and Hip-Hop. Seeing this scene so vividly in my mind, I walk past the house that has "Summertime" – produced by King Vir2ue with Tony Dimes and Act-1 playing, and I cannot help but to stop and absorb this incredible sound emanating from the speakers.
I saw them perform this song live in Brooklyn at the kickoff show for Tour For Life, and it affirmed all that I needed to know about this gem of a track. This is a summer anthem perfectly crafted in both instrumental and lyricism. These three incredibly talented individuals came together to create nostalgia in digital form. What better way to commemorate the 50th anniversary of Hip Hop than with this hit?
The sample that starts the song sets the stage for this track which eventually transforms into the most amazing bars from Dimes and Act-1. Act-1 opens up the song, showing exactly what he is made of; consistent lyricism and a vibrant energy to match. When he said, "Me and Tony know this Hip-Hop S*** like our oldest friend", I felt that. In both their repertoires, they display a true admiration for Hip-Hop. It shows in their enthusiasm on stage and the level of talent they both have. Tony Dimes certainly has no shortage of writing skill, as I have been fortunate to witness firsthand. The versatility in cadence and bars that open the mind up make this emcee a force to be reckoned with.
As their verses end and transition to the sample used as the hook, it is just a testament to the fact that the beat crafted by King Vir2ue is perfectly aligned for the artist. He knows how to frame his beats in a way that allow the lyrics to fit perfectly like a puzzle piece, resulting in a seamless work of art. The conclusion of the song is a perfect blend of the two emcees and a satisfactory fade away of that luscious sample, almost as if the summer day is ending with a beautiful sunset. The cool air starting to form and the sounds of the neighborhood dimming.
The street lights are on now. I'm late. My moms gonna be pissed…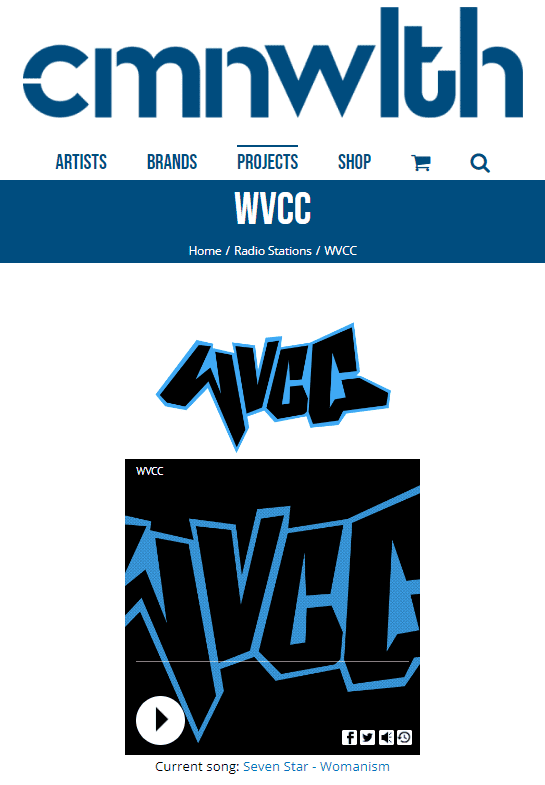 TUNE IN to the New WVCC Radio, Streaming 24/7 Monday through Monday.
The Best in Underground and Indie Hip Hop from around the globe and So Flow.