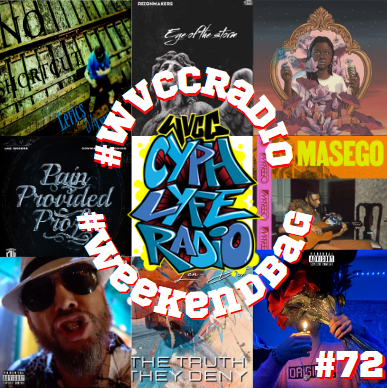 Your plug for New Indie Hip Hop News and Reviews.
Happy Monday Fellow 88ers.
First of all, I apologize for the delay of the WEEKEND BAG. In an attempt to cover Hip Hop locally and nationally from several different angles, I sometimes overwhelm myself and spread myself thin to the point where my family gets the least of me. I am trying to change that this year and make sure that I put them first during my weekends. Where I used to spend the weekend listening to an album over and over again while I worked on a write up, all the while promising my kids we would go outside to play in a minute, now I am choosing to dedicate the majority of my Weekends to my family. I will still be listening to the albums and singles we get submitted throughout the week and will still dedicate some time to giving our honest review with the unique spin you keep coming to us for, but I will no longer give my family the shorter end of the stick in the name of "Loving Hip Hop". Hip Hop should be making us better people, and better adults as we grow with it. If it isn't providing positive encouragement for you to better your life, you should re-evaluate what you are putting into your mind. I'm happy to report that the albums and singles we covered this week are not only Fire as Fuck, but are also full of messages of perseverance, resilience, redemption, and the good results that come from hard work. I want to thank all the artist who contributed to this weeks WEEKEND BAG. I once again offer my apologies for how long you had to wait for your review, but I want you to know, your music got me through a tough two weeks and helped me make some life altering decisions. All for the Better. With that said…On to the WEEKEND BAG. – 8ch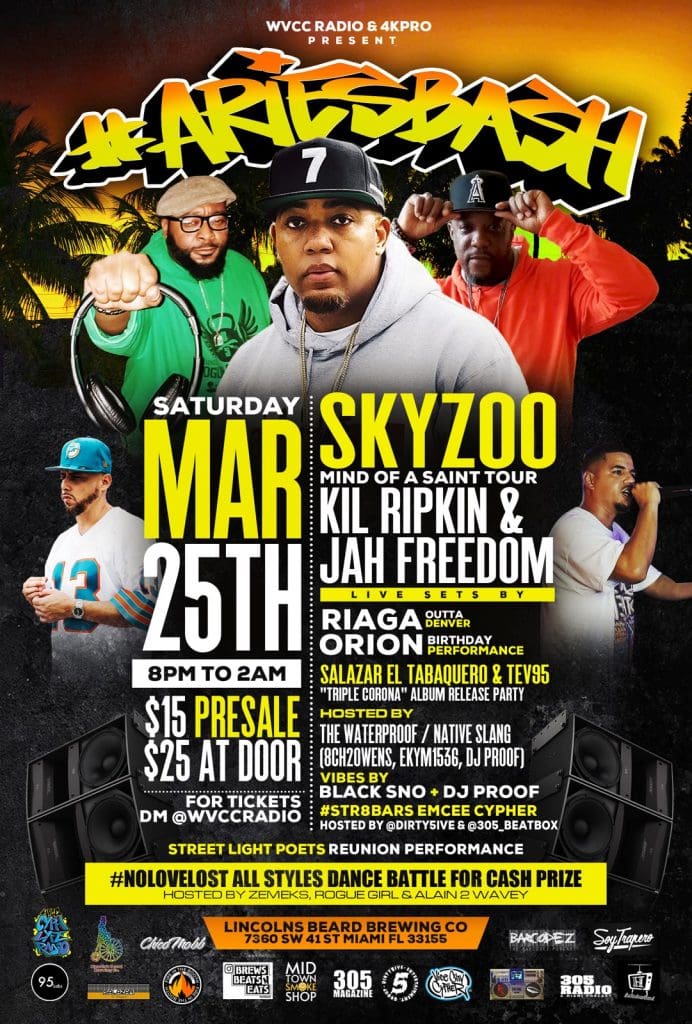 CHE NOIR x BIG GHOST LTD – NOIR OR NEVER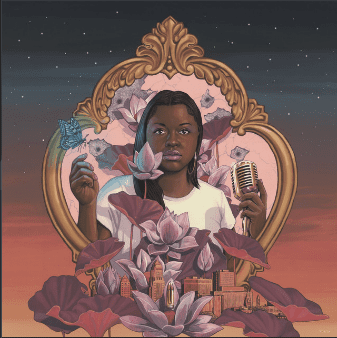 Buffalo's CHE Butter Queen is back with her latest installment in what is growing to be an epic discography. On "NOIR OR NEVER" the TRUST GANG Angle of Death CHE NOIR joins up with rising Underground Beat Monster BIG GHOST LTD to deliver an album that separates them from the pack that they are constantly associated with.
As the Album Intro hints at, CHE is tired of being grouped together with other lady limiric spitters under the "FEMALE RAPPERS" category. She has made some of the dopest Men in the game feel the pressure in the studio and demands to be put in her own personal podium, which she defends like an American Gladiator with a pugil stick. Only wanting to test her skills against the best Lyricist in the Rap Race, CHE invites strong pens like FLEE LORD, PLANET ASIA, 38 SPESH, RANSOM (arguably one of the most feared Street Bar servers in the game currently), SKYZOO (who set the bar extremely high for 2023 with one of the top Albums of the Year "MIND OF A SAINT") & Fellow Furious Femcee 7XVETHEGENIUS who murders the 1st verse of VERACRUZ. They all add great features to the LP, and the fact that most of the features are part of the TRUST Home Team already tells you the caliber of swords that CHE has been sharpening her blade with, and she doesn't swing it lightly a single time on all 8 tracks of NOIR OR NEVER. As she says on CAPS LOCK, "I was still in heaven with God when I said I want to Rap/ Wasn't conceived yet, My Pops was still watching Thunder Cats/. She was made for this, and don't ever get it twisted, she was built different.
---
LERICS DALYRICIST – NO SHORTCUTS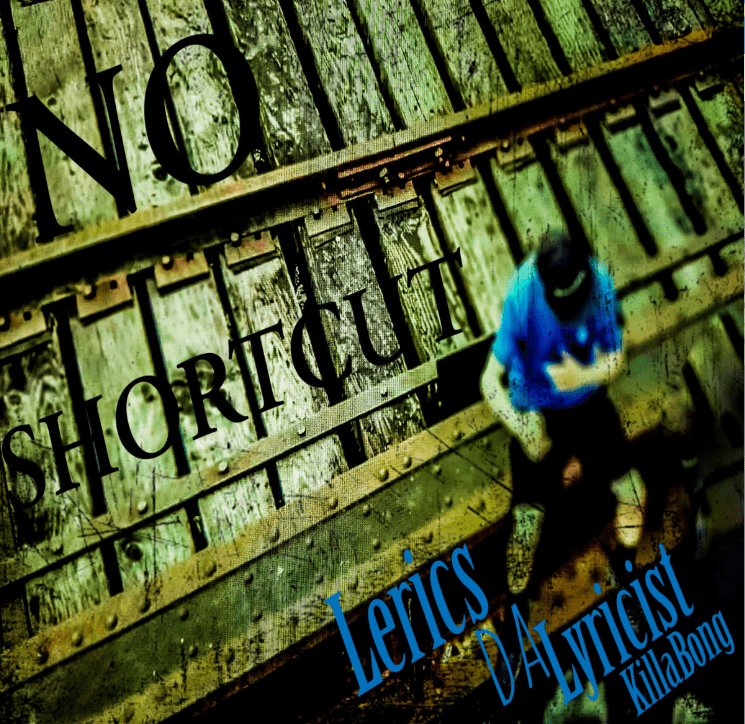 French Canadian Emcee, LERICS DA LYRICIST drops his 1st EP of 2023. The KILLA BONG produced NO "SHORTCUTS" which offers some of LERIC's best work to date. The Italian Producer KILLA BONG provides LERIC's with some jazzy and soulful slappers to swing back forth on with his unique French/Accented English style making it easy to replay the album several times over the weekend, even when understood very little of what DALYRICIST was delivering.
To get a better understanding of the heart and soul behind NO SHORTCUTS, I reached out to LERICS DALYRICIST and asked him to open up about his past and the making of this album for us. Eager to find out what generation he represents and what era of hip hop influenced him, I asked the forbidden question. "So LERICS, How Old ARE You, and What wave of Hip Hop did were you most influenced by?"
Lerics –"I'm 45 now. I grew up listening to NAUGHTY BY NATURE, PUBLIC ENEMY, DAS EFX,. FU-SHNICKENS, BIG DADDY KANE, N.W.A, E.P.M.D., ERIC B & RAKIM, and LORDS OF THE UNDERGROUND mostly."
"I spit and wrote some lyrics when i was a teenager (around 15) but I recorded my first album in 2000 with a friend. Our group name was Razzia and we performed some shows as Razzia as well. But i began to take it more seriously about a decade ago. I began to go to the studio to record singles and ep's too. Since 2021 I have released 4 EPs and one LP. I've done collabs with dope emcees like Mo Rukuz from Grimewav, Jay Kinser, Rov The Rebel, JFliz, A-God The Old Soul just to name a few"
WVCC – "This is one of your best produced albums to date in my opinion. Love the Jazz feel on a lot of the tracks. How did you and KillaBong start building on it?"
Lerics – "Thank You so much. Yeah there's a good jazz vibe all along the EP and some pretty fly shit on it as well. He reached out to me and sent me a beatpack and that's pretty much it. I picked my fav beats and we worked. Dude is a very good beatmaker and also a great human being. Open minded and kind individual. I also connected with Es for a 2nd time on this project and I have a huge respect for this guy and his craft as well.
I'm an instant fan of joints like the lead single "FEARLESS", a motivational boom bap vibe featuring fellow Canadian Spit Kicker ES, who LERIC's admits to admire as an Artist, Hip Hop Head and Human Being. Album title track "NO SHORTCUT" is addictive with its soulful sample loop and message that Life is not an easy thing, but worth giving your all to, because "there is no coming back". The melodic and heart stirring TRIBU finds DALYRICIST showing love for his family, his Tribe. Having recently suffered the loss of a close family, I am sure that this song means a lot more to LERICS than we could ever understand, even if we spoke the French Language. LERICS talks his shit about Life & Death, Love & Hate, Highs and Lows over the rugged drum march of ONE FOR THE LOST ONES, and offers prayers for all who have lost their way in this world. All these joints make this album a must bump, but my favorite cut from NO SHORTCUTS is the album opener BUBBLES. I asked LERICS what was the motivation behind the upbeat bop and he shared:
Lerics – "BUBBLES is a Tribute to Bubbles (the character from Trailer Park Boys) but it's also a song to welcome people to enter my bubble for a moment, by way of my music. I invite people to enter my universe, but I also warn people to respect my bubble. I don't like to have my bubble destroyed by people's bullshit or negativity. I like to be left the fuck alone most of the time, but I also love to let people come in if they want to rock with me and my music."
We have been rocking with LERICS & his music for the past 2 years and can honestly say every project brings us closer to the artist and shows new levels of lyrical growth. With every release I also learn a little more french as I use my google translate to try to break down some of the bars. Listening to dope hip hop while learning a new language. Not a bad payoff. Thats what happens when you take NO SHORTCUTS.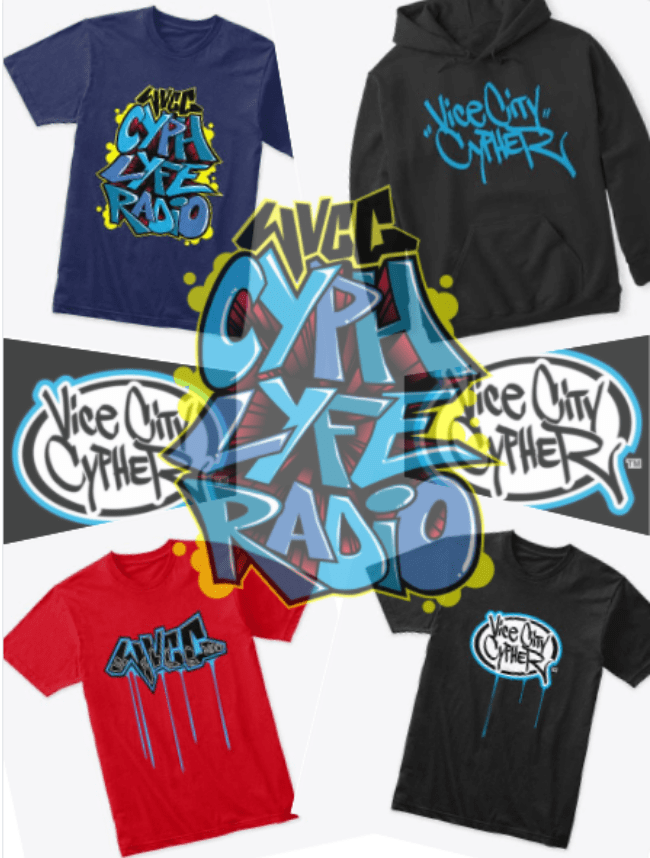 THE REIGNMAKERS – THE EYE OF THE STORM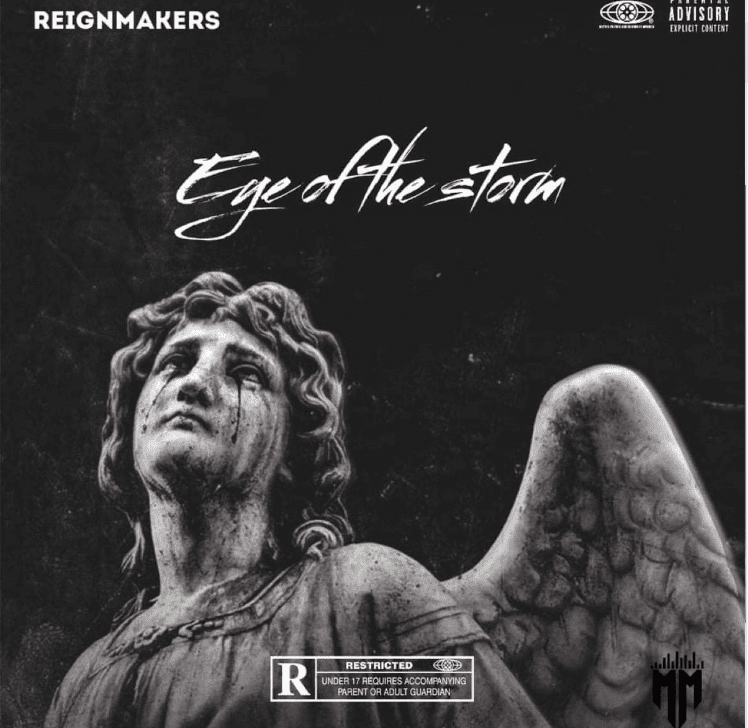 Just last week we lost our shit covering ENELS latest solo release, KILL ALL EVIL, which is seriously one of the hottest albums released in the Indie Hip Hop circuit so far this year. Now a week later, the same laboratory that cooked up KILL ALL EVIL has leaked out another BioAudio Weapon with the release of the REIGNMAKERS "EYE OF THE STORM", the follow up to last year's THE STORM IS COMING. Boston Mass Twin Gunners SAINT & DOUGH, along with blood cousin JOHNNY KING, and Unofficial 4th Member ENELS make up REIGNMAKERS, a group that has been garnering respect past their local town borders. DOUGH & SAINT have been traveling behind enemy lines as the "Away Team" for a number of years now, representing their brand as a Brutal Band of Battle Rapping Twin Brothers taking on solo 1 on 1 battles and Two on Two battles from state to state, league to league. They have made a name for themselves in the Accapella Battle Rap Arena, and as long time family of GRIMEWAV's ENELS, they have been slowley building their rep in the National Underground Hip Hop convo.
Identical Twins SAINT & DOUGH have spent years paying their dues locally, and are now putting out music that is hard enough to make noise all over the national map and overseas. Sure it helps that their Big Bro/Producer/Engineer is a member of the Hottest Crew in the Underground, but SAINT & DOUGH have never had anything handed to them on a silver platter. All the years of building with ENELS aside, these 2 tried and tested Pit Fighters have put in countless hours in the Dojo training for war and in the Studio making sure they are in the right place at the right time to make memorable bangers. It's these hours grinding in the MASTERMIND Lab that yielded EYE OF THE STORM. A 12 track masterpiece for all Die Hard Battle Bar fans who have had to endure countless years of Battle Rappers who cannot make descent records to save their lives. That is definitely not the case with S & D, who not only deliver punches that a younger Canibus would proudly cosign, but also have the perfect team around them to make sure they dont only drop Freestyle verses every time, but actually make completely cohesive songs. With ENELS behind the boards and Productions pads, the REIGNMAKERS pull up in fully armored vehicles and have enough verbal ammunition to dump on any block in any state. Add to that the hook delivery of JOHNNY KING and you have the perfect recipe for bangers like CHAMPS, OTHER SIDE (where JOHNNY KING not only puts his soul into the hook, but also murders the 3rd Verse), ALMANAC, NO REGRETS, REIGN GANG, & FOUL GOONS. The laid back jazz synth looping BLUNT THOUGHTS is an amazingly chill introspective track that any hip hop head would gladly smoke multiple blunts to. Saint writes on the 1st verse "I love it when me and Wifey Chill / Reminiscing bout when our Daughters where in them diapers still / its priceless as as might just have the light revealed / seeing what I'm amounting ( A Mountain) to while staring down at Cypress Hill/". On this realler than real mood setter, the twins wrestle with thoughts like "I spend so much time on this mic, and I write to Kill / But what if I die tomorrow and never got to Write my Will?/". Now we talking Real Life, Taking Care of your Family Bars. All of the songs on the album are brutal enough to take your head off, but this one here is the one that makes you think and steals your heart while you deep in thought( BLUNT THOUGHTS that is). Definetely my favorite track off the album hands down. A close 2nd Favorite is the lead single, MOTIVATION, which is a total winners anthem. Need that stong to help yo increase your Max Weight in the gym? Press play on MOTIVATION, and get ready to lift the whole gym on your shoulders. Most of the album gives you that feeling that you can take on a squad on your own, and an entire army as long as your brothers have your back. As mentioned before, ENELS takes on most of the production work, but he also lays down verses to remind you why he has one of the hardest albums out in the 1st qtr of 2023, without hogging the shine from his 2 Lifelong friends who have been closer than some family members to him if you hear him tell it. The way these fellas are brewing up weather phenomenon at MASTERMIND STUDIOS, you would think they are engineering with HARP hardware instead of a Sound Board and DAW program. And with the 2 albums that have dropped in the last couple of weeks, it looks like the REIGN season has only just begun. Get your poncho and a bullet proof umbrella, REIGNMAKERS are dropping nothing but hot lead on heads this year.
Get your copy of the New REIGNMAKERS – EYE OF THE STORM at the Bandcamp Link below and enjoy the latest MASTERMIND STUDIOS CYPHER below.
https://reignmakers.bandcamp.com/album/the-eye-of-the-storm
---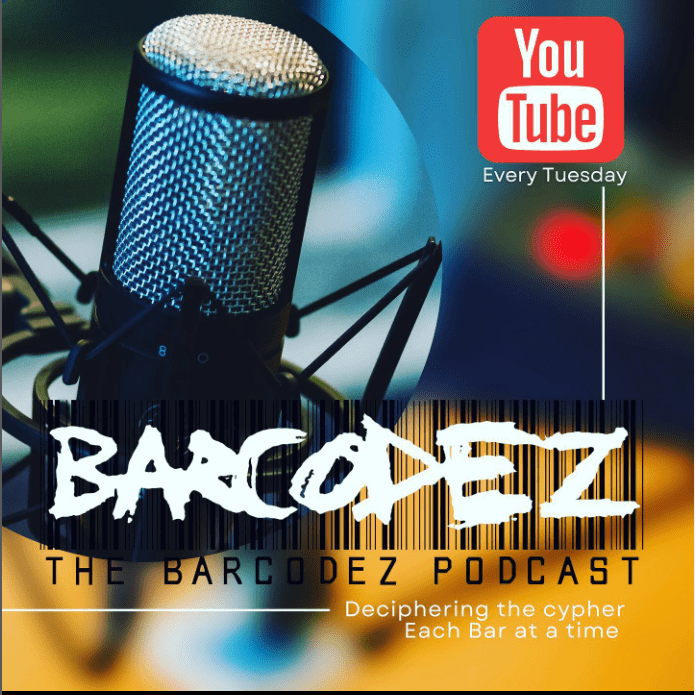 ---
MASEGO – MASEGO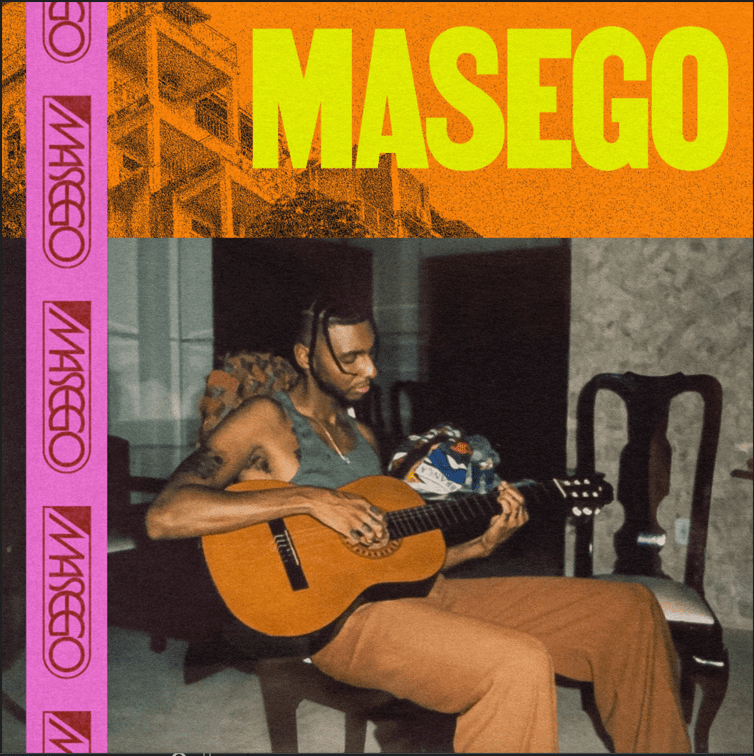 Lets change the vibe up a little, shall we. One of my favorite music discoveries of the past 5 years has been MASEGO. When I first caught wind of him playing the Sax on FKJ's breakthrough single, TADOW, I was immediatly a fan of not only his musical ability, but his inovativeness and knack for improvisation. As a Freestyle Fanatic, you know I gravitated to his ability to come up with the lyrics for TADOW seemingly off the top of the short dreaded dome. After dropping several years worth of singles and a debut album "LADY, LADY", MASEGO has returned with his Sophomore Self Titled album. I could go on and on about my love for this album and how it makes the perfect weekend album or provides just the right vibe when you are cooking dinner with your mate, but UPROXX wrote a spectacular article about the MASEGO the Man and his latest work that is also called MASEGO. Enjoy an excerpt from the UPROXX Review, written by WONGO OKONG, attached below the spotify Link, and then click on the UPROXX Link below that to enjoy the whole article on their site. They are well worth the add to your Favorites Bar.
"
Masego's approach to music has always been as smooth as the sweet symphonies that leave the end of his trademark saxophone. His cool demeanor has produced records as out-of-the-box as "Old Age," as funky as "Girls That Dance," and as flavorful as "Silver Tongue Devil." With a smirk and the crack of a smile, Masego can step to the mic and do whatever he wants – successfully at that.
His 2018 debut album Lady Lady was a formal introduction to Masego the person. The 25-year-old singer at the time was full of youth which produced an album that portrayed his witty, flirtatious, and at times, tender-hearted persona. His 2020 project Studying Abroad balanced the highs and lows of love with a tropical backdrop that nearly distracted you from his qualms in romance. Nearly three years after that project's release, Masego returned with his self-titled sophomore album which is a wonderful blend of the best elements in his discography. With Masego, the "Tadow" singer dances through the unfulfilled aspects of his life while also noting that music will always be the least of his worries." – Written by WONGO OKONG, Staff Writter for UPROXX.
Now go enjoy the rest of the article at UPROXX.COM – https://uproxx.com/music/masego-masego-review/
---
CONWAY THE MACHINE x JAY SKEESE – PAIN PROVIDED PROFIT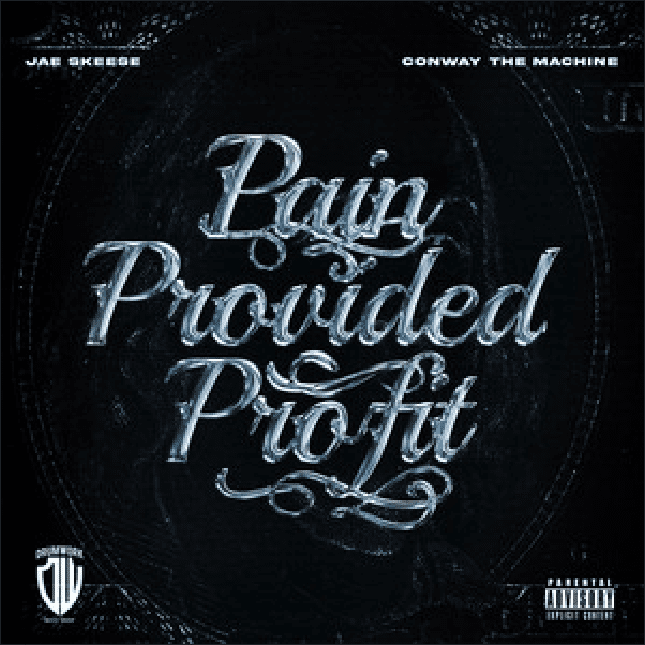 The latest bombing raid from the Buffalo Boom Bap wave lead by GRISELDA & DRUMWORK MUSIC comes to us in the form of a colab album between CONWAY THE MACHINE and Buffalo's JAE SKEESE who many hail as a prodigy with the pen. On PAIN PROVIDED PROFIT, the two Northern New Yorkers keep the flows and punches cold as December through March in their city. However it is JAE SKEESE who steels the show for me on every song, leaving me thoroughly impressed. It also has another outstanding verse by 7XVE THE GENIUS (Pronounced LOVE The Genius) on the album closer FOOD, also featuring GOOSEByTheWAY & SK DA KING. The album is 7 tracks of pure fire, not really a skippable track on the whole ep, and by the end of track 7, you gonna want to hear more from JAE SKEEZE. I guarantee it.
---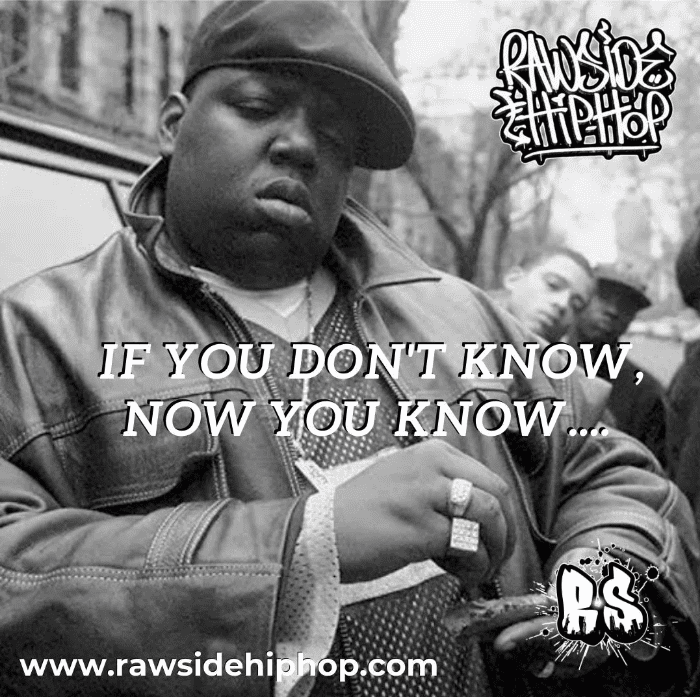 ---
BEN WORKIN – MIAMI SNOW
The last time it officially snowed in South Florida was 1977, the year of my Birth. Now 46 years later, a transplant from New Jersy/ North Carolina comes to South Florida and takes a shot at changing the climate of the So Flow Hip Hop community. On his latest EP with Producer VINYL VILLAIN behind the wheel, Emcee BEN WORKEN, aka DJ BEN WORKEN, fka RICH MAHOGONY, lets the cold he has been storing in his heart and blood spred throughout the Tropical Landscape from West Palm to South Miami making residents run for their winter gear (You know we dont know how to act when the temp drops below 70 in South Florida). With a slew of local News Footage Clips, Vocal Samples from everyones favorite 80s Miami Cocain Film "ScarFace", "Usual Suspects" and "Heat", and a host of hard hitting beats, BEN WORKEN & VINYL VILLAIN drop 7 tracks of Pure Product that will leave a hip hop heads face number than going out in 40 below freezing temperatures without a ski mask.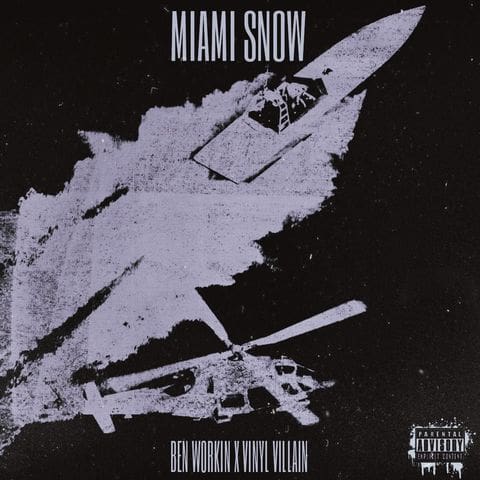 As a member of THE GODZ, BEN WORKING has been stirring the pot locally getting into a quick verse war with Miami's EVAIZE, who just happens to be a long time calaberator with a local wanna be Rapper/DJ/Producer who took it on himself to diss the whole local scene, and was met with immediate retaliation from NO EMOTION GOLD MASK & THE GODZ, ORION aka BRASS BALLS, ART MORRERA, And BEN WORKEN himself. After the short exchange of diss tracks, BEN is back with VINYL VILLAIN to spread his brand of Addictive Hip Hop on the streets of the Magic City and its neighboring counties. Bangers like the lead single MIAMI SNOW, HEAT, & ZOMBIE APOCOLYPSE are hard enough to have you coming back for a 2nd bump as soon as you have heard them. Let us see how long the MIAMI SNOW stays on the streets before it starts to melt.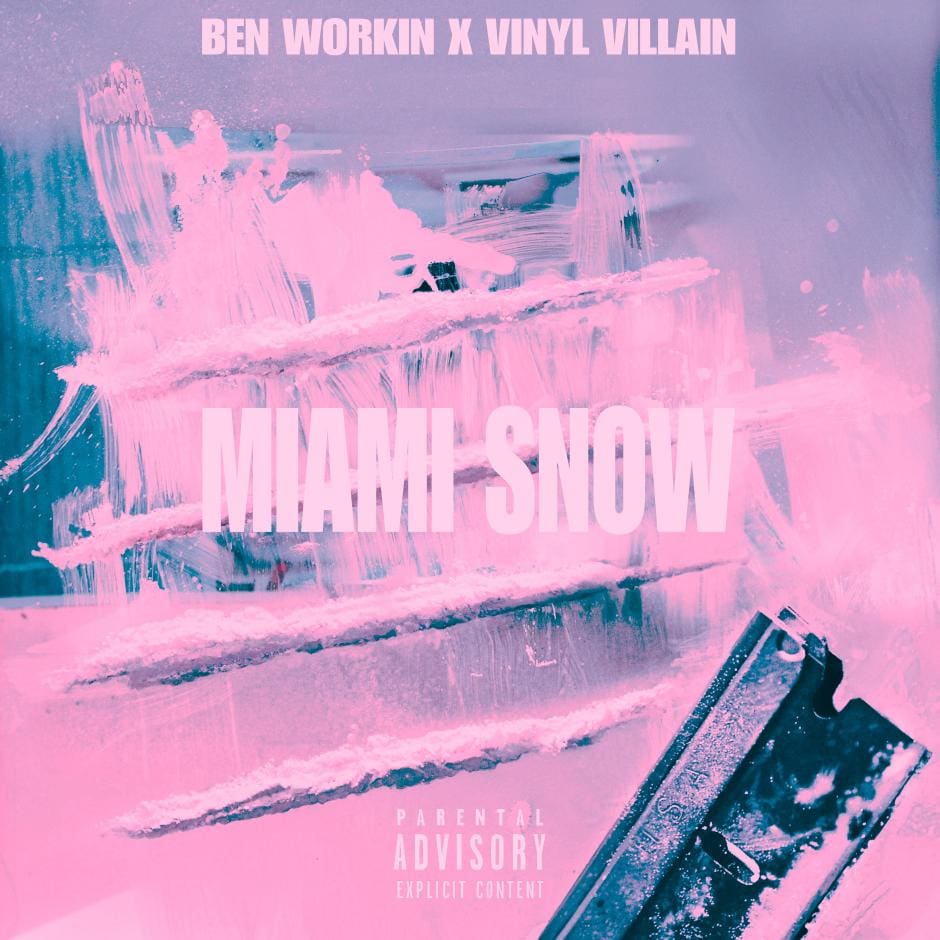 ---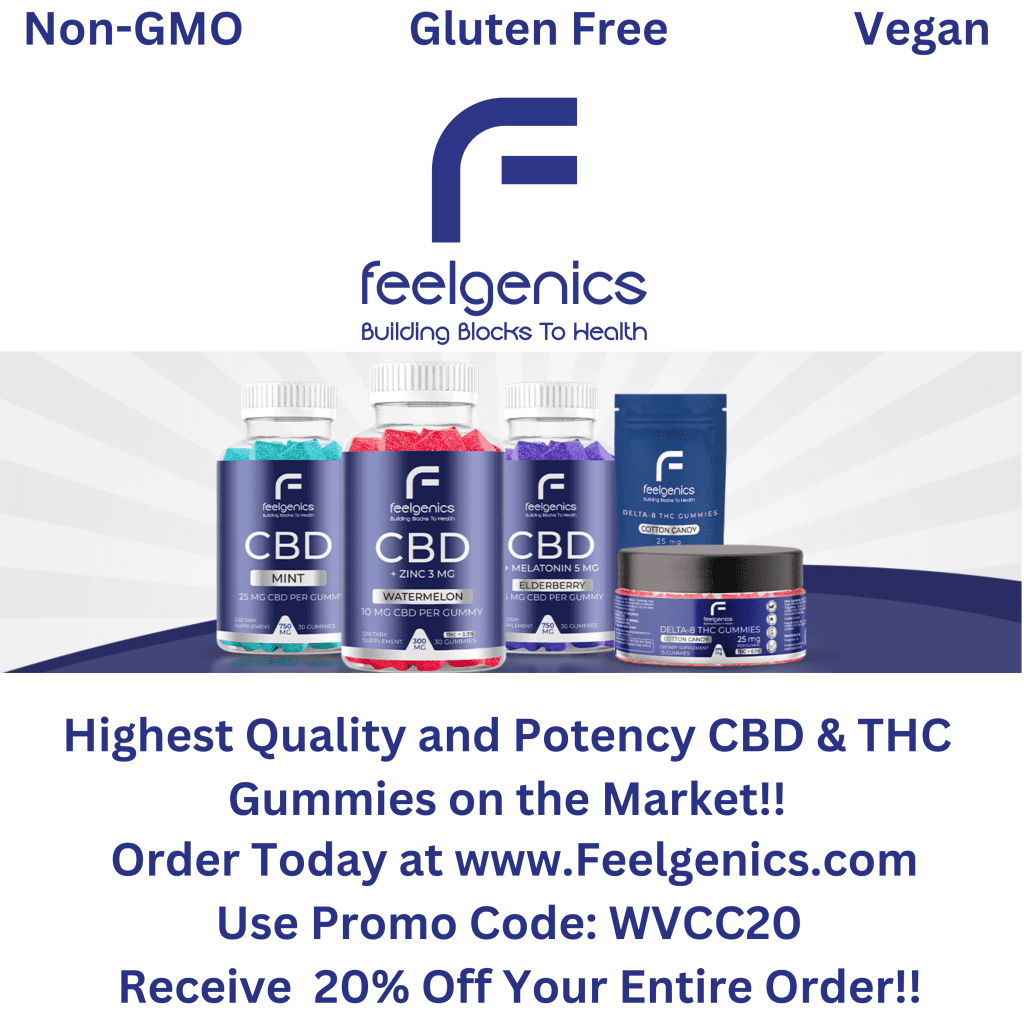 TUG KEITH – THE DRAKE TAPES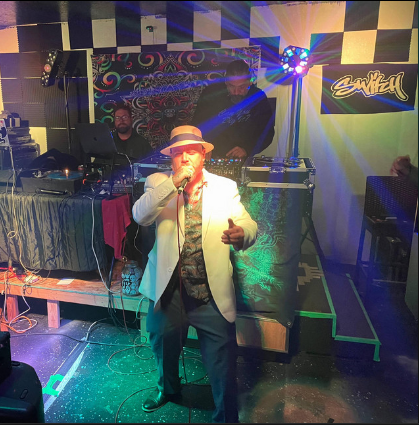 New Mexico vibe sparker TUG KEITH has been lighting up the Local Live Show Circuit in Albuquerque NM for several years now and is spreading his net to capture a larger audience with his latest release, THE DRAKE TAPES. As he tells it, in an attempt to spread his wings, broaden his audience and do a little writing outside of his regular boom bap comfort zone, TUG KEITH went on a hunt for Royalty Free Beats online, all with the tag DRAKE TYPE BEAT. After cuting the list down to 7 beats that moved him to write, TUG got busy on the DRAKE TAPES, his collection of Freestyles meant to get the party jumping and the ladies moving.
The road to recognition hasnt been an easy one for TUG KEITH, who has dealt with his own battle with health issues growing up. However, he isnt letting his health limitations limit his potential or progress. THE DRAKE TAPE is full of Triumph music, like EP opener EVERYDAY IS CHRISTMAS, which is a celebration anthem. You can hear TUG having a fuck load of fun on joints like WINNING STREAK, GLASS OF CHAMPAIGNE, and SMOKE. The lead single NOT SUPPOSED TO BE HERE, shows TUG is fully aware that he doesnt fit the industries mold of a typical rap star, but he is intent on changing that narrative with or without industry cosign. He is fine with grinding it out the Indie Route until he MAKES IT FOR MAMA. Full of 808 Heavy Beats that will sound great in any club or whip, THE DRAKE TAPE is a great intro to TUG KEITH if you get your Hip Hop Fix from Modern FM Radio. If you are used to digging deeper for your hip hop, stop by TUG's SPOTIFY page and check his back catalog. There are flavors in there for every type of hip hop taste bud from boom bap, to trap, to radio friendly Pop bops like ONE IN THE AIR which slowly became my favorite track on the Mixtape Style project. There is something about Feel Good Hip Hop coming out of New Mexico and the South West that always gives me a natural laid back feeling, and ONE IN THE AIR delivers that in spades. Def a great track to roll one up to and blow out some smoke signals to let your tribe know where the party is at. Don't let the name of the project turn you off, THE DRAKE TAPE is not an album of lonely rich bachelor tear jerkers with TUG KEITH autotune singing his heart out. The beats may be a little more commercial than what you are used to, but TUG delivers his off kilter bizarro style over the beats expertly and gives you a good project to work out to, ride around town to, and listen to loud while your working on fulfilling all your dreams.
#CyphLyfe #SingleFiles
SALAZAR EL TABAQUERO x TeV95 – TODO CHEVRE
Everybody shut the fuck up and drop the tough guy act. El PIPO, SALAZAR EL TABAQUERO is back and he is swinging to knock everything TeV95 pitches his way over the wall. Don't make him take a swing at your head with the lumber while he is at it. On TODO CHEVERE, the 1st Official Single and Video for the highly anticipated upcoming LP, "TRIPLE CORONA" from EL TABAQUERO & TEV95, SALAZAR flows between English Barrio Ebonics and his native Spanish tongue with the ease of a Major League Pitcher switching up the ball toss. Shot in the heart of Little Havana, SAL gives you a little taste of our Hispanic Culture down in Miami while hitting the breaks on all the wannabe guapos, letting you know, TODO CHEVERE, which means everything is good on this side of the field, unless you aiming your shots a little to close to the batter. In that case, SALAZAR and the Entire GOAT FARM is ready to rush the pitchers mound with Bats in hand. We have entered TRIPLE CORONA Season, and this squad aint backing down for nobody.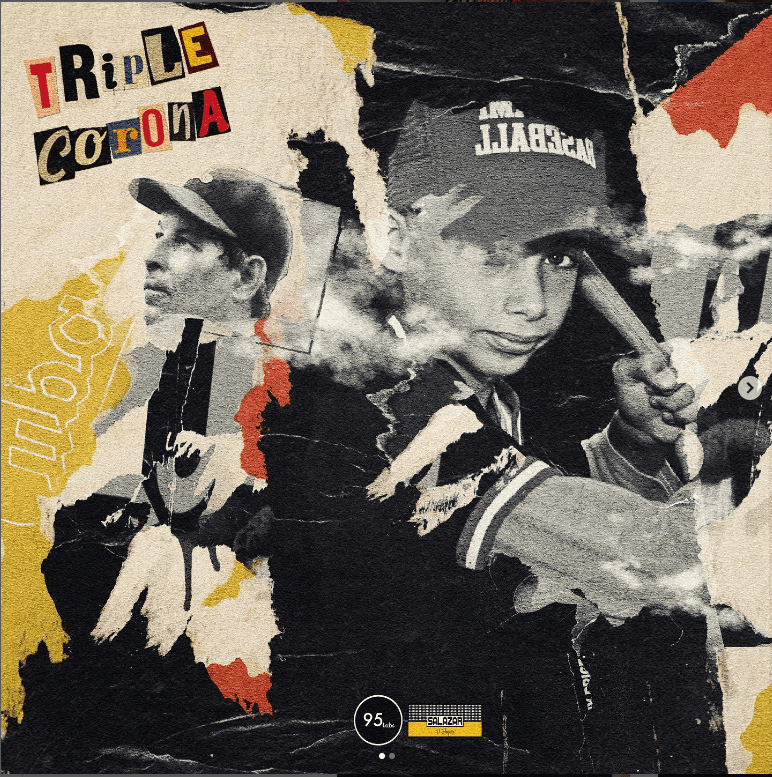 LEN-DOR x BOFAAT – DELOREAN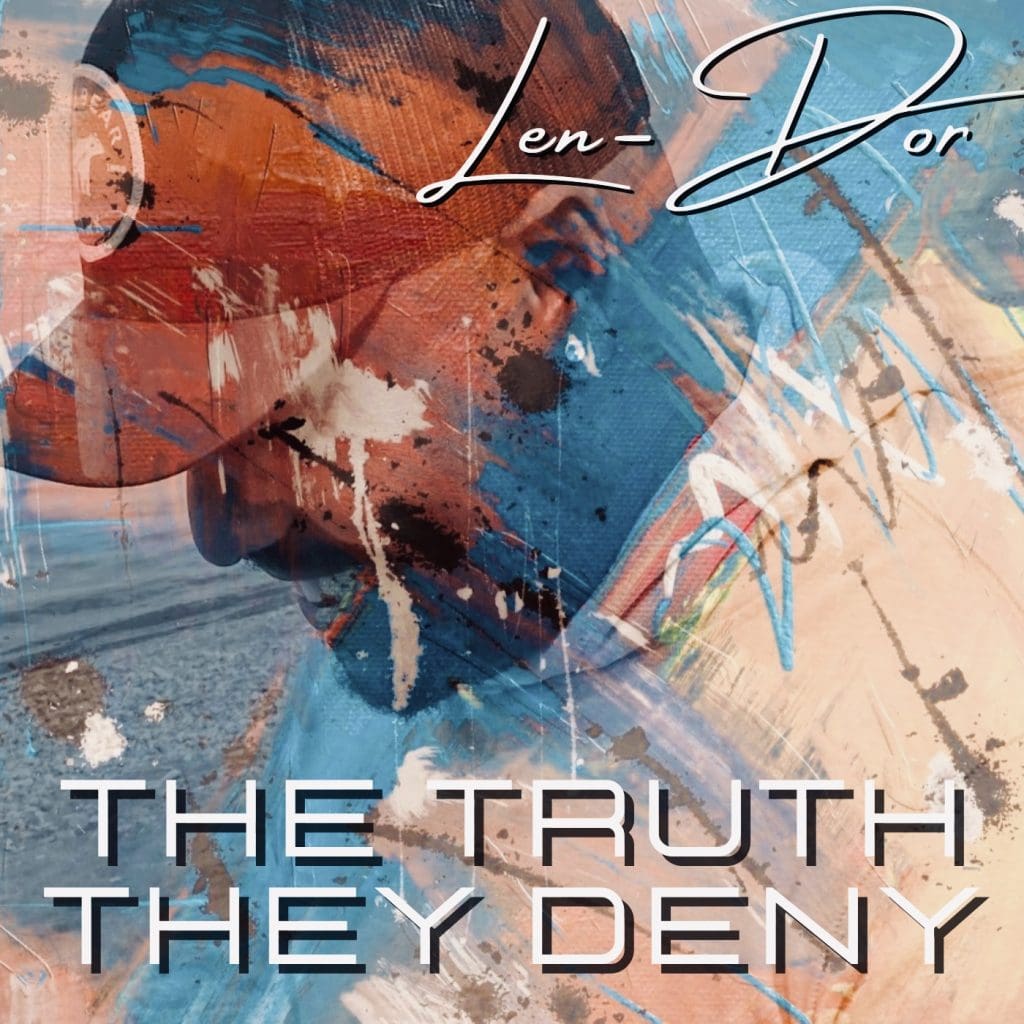 Toronto's LEN-DOR has been making nuff noise just North of the NY State border for the past 2 years. After dropping several solo EP's last year, including "Verbal Codex" and "The Spiked Tea EP", The Trinidad & Tobego born Emcee joins forces with German, Human Boom Bap Factory, BOFAAT BEATZ, to bring us his latest full length, "THE TRUTH THEY DENY". LEN-DOR is super proud of this project and excited to share some of his most personal work with his growing audience. The 1st single, "Delorean", takes you on a ride through LEN-DOR's past like Doc Brown's Time Traveling sports car. From the passing of his father, through his childhood where he was raised by a strict Christian Mother, and built tough skin sticking up for himself in the face of bullies and hecklers, to the point where his dreams of playing Professional American Football in the NFL were shattered by a debilitating health issue that forced him to reevaluate his life and plot a new course. He not only shares the bad with us, but also the good energy and people that got him through these tough times. This is a humbling song about getting up 1001 times when life knocks you down 1000 times. Through pure grit, perseverance and faith, Lendor has made it this far, and he wishes to share this with his listeners so that they are armed with the same tools when the going gets tough in their lives. Press play on the Promo video below to get a taste of the single before the Official video Drops tomorrow on LEN-DOR's Youtube Channel.
Get the new album by Len-Dor & BoFaat – The Truth They Deny at Bandcamp, dropping 3/14/24
https://len-dor.bandcamp.com/music
ZETH PHOENIX – WHAT YOU DESERVE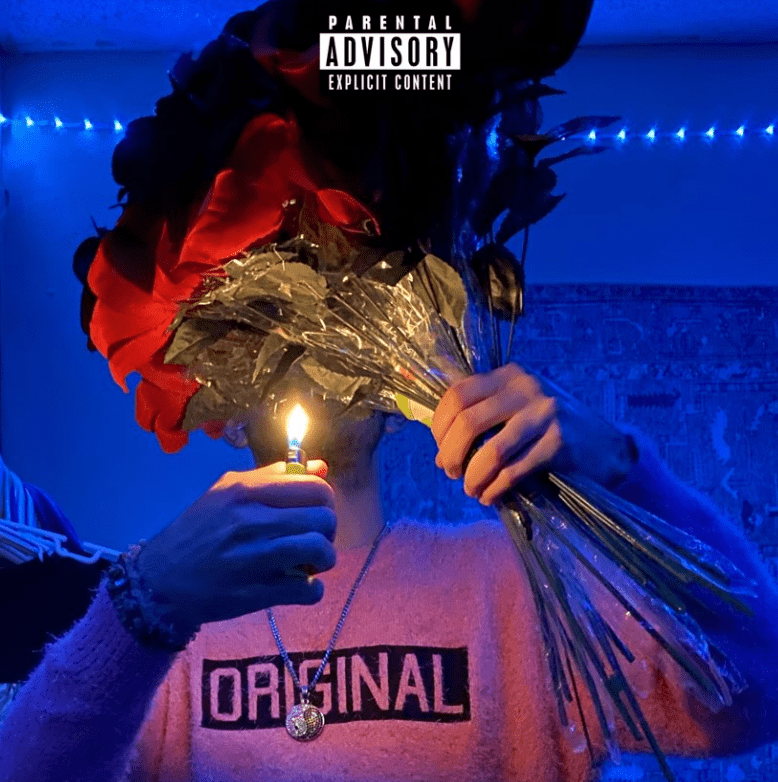 Here is a bop that has been playing daily at my house since we first got it in our WVCCRadio Inbox 2 weeks ago. Our young brother ZETH PHOENIX aka "The Internets Boyfriend" has been impressing us since we first spotted him at the SKYZOO "ALL THE BRILLIANT THINGS" reciting every single word to every song SKYZOO spit from the album. When SKYZOO noticed him in the crowd rapping along fervently, He stopped the music and asked the young Hip Hop head how old he was, and how did he get in the club. That's when ZETH answered, "I'm 16, and my Parents brought me!". My mind exploded as the crowd erupted with props for the young skinny kid who no one would have imagined was such a fan of SKYZOO to know all of the lyrics to his new album by heart. I made sure to trade info with him and let him know what we are about at WVCC RADIO. That's when he told me he was an aspiring musician, and the rest is history. We have been following and playing ZETH PHEONIX's music ever since. and have seen his growth musically and personally as he completed his first steps to enlisting in the U.S. Military this past year.
On his latest single, "WHAT YOU DESERVE", ZETH once again makes us proud as he delivers a feel good electro-pop balled that sounds tailor-made for Power 96 or Y100. I hear a bit of "The Weekend" influencing his energy and melody on DESERVE, but the fact that ZETH produced this catchy joint himself, before the age of 21, is impressive in itself. The song and accompanying visuals are full of enough nostalgia inducing imagery, sounds, & borrowed melodies (I swear i taste a hint of Mariah Careys "Fantasy" in the 2nd verse), to make both the young and "Old" listener reminisce on days when they lost their mind in love. For a self produced 20 year old, he really knocked this one out the park. Slide "WHAT YOU DESERVE" into someone's DMs and don't forget to follow ZETH PHOENIX On IG so you can thank him later when his single scores you extra cool points.
IG @zethphoenix
---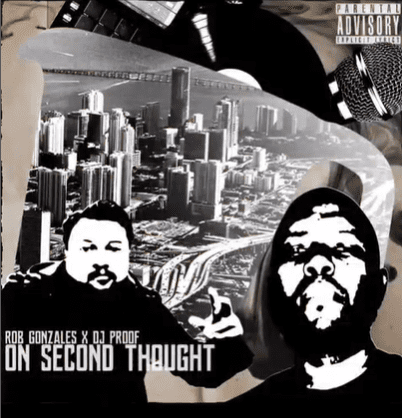 MIKE TITAN x GFAM BLACK x AIDA – SHARP THINGS Prod by MANZU BEATZ
Big Bro MIKE TITAN continues to rain down fire and brimstone on the Underground with his latest drop SHARP THINGS produced by Italian Beat Master MANZU BEATZ. We loved MANZU's 2022 album with RHYME STYLE TROOP, and SHARP THINGS brings that same BBoy Ultra energy with TITAN, Brockton Mass Masked bully G FAM BLACK, and rising underground voice AIDA jumping in the circle with knives drawn. Bars galore over a banging beep that gets your heart racing. This the kind of steel you want to sharpen your sword against.
#BottomOfTheBag #MustHearMixes
DJ PROOF – RED WINE & VEGGIE BURGERS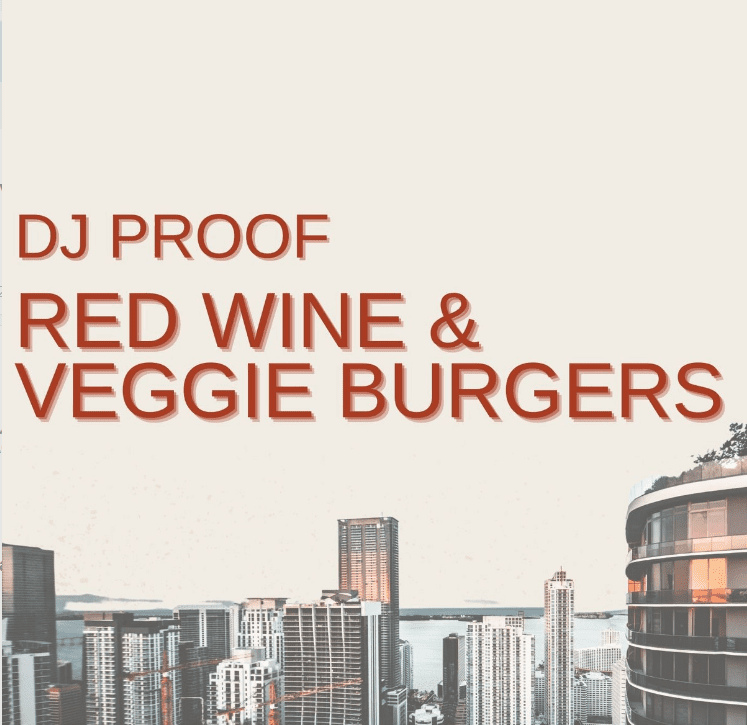 Ahhhh…One of my favorite things in the world is a New Beat Tape by my brother DJ PROOF. I have spent the last 5 years singing my mans praises and it seems like the rest of the Hip Hop Nation is finally starting to take notice as his last 2 albums with ROBERT GONZALES, aka ROB G THE EMCEE have long lasting hits with DJ's and Indie Hop Curators across the map. If you haven't heard his latest full length, ON SECOND THOUGHT with ROB GONZALES on the mic, please take a second to save it to your favorites. Then press play on this brand spanking new collection of smooth bangers from PROOF's private cellar, "RED WINE & VEGGIE BURGERS". This man has so many beats he dont know what else to do but slowly feed them to a world that is gradually waking up to his delicious sound. I know I already called dibs on a couple of these.
DJ GLIBSTYLEZ – UNDERGROUND BANGERZ VOL 56
Make sure not to miss this Fridays #FridayMorningBoomBapBuffet with DJ Glibstylez as it will be your last chance to see him rock the Morning Mix Live. After a 3 month break to recover from Shoulder Surgery, GLIBSTYLEZ is finally going back to the 9 to 5 Grind. We wish him the best on his venture back to work and pray that he reaches his goal of working a 3 Day Work Week soon, because his morning Mixes are excellent. You dont have to wait til Friday Morning though. Follow DJ Glibstylez on Twitch.tv/DJ_Glibstylez and put on the notifications so you can get a little ring everytime he is about to go live. There are many dope DJs in the game right now, but none bring the Energy and Flavor that DJ Glibstylez brings to the party. Tune in and find out for yourself.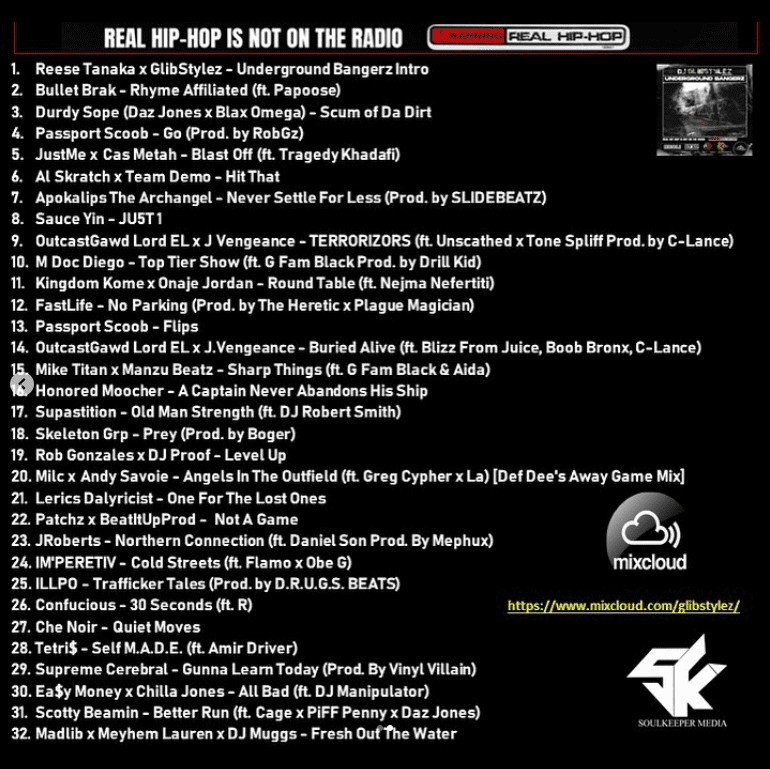 Dont forget to get your PreSale Tickets to #AriesBash as we celebrate the births of 8ch2Owens, Orion Brass Balls, U.B The Apex, C. Greg, Lex Only, and all South Florida ARIES. If that includes you, makes sure you are in the building on Saturday 3/25 as we welcome Special Guest SKYZOO, KIL RIPKIN & JAH FREEDOM to LINCOLNS BEARD BREWING for the Party.