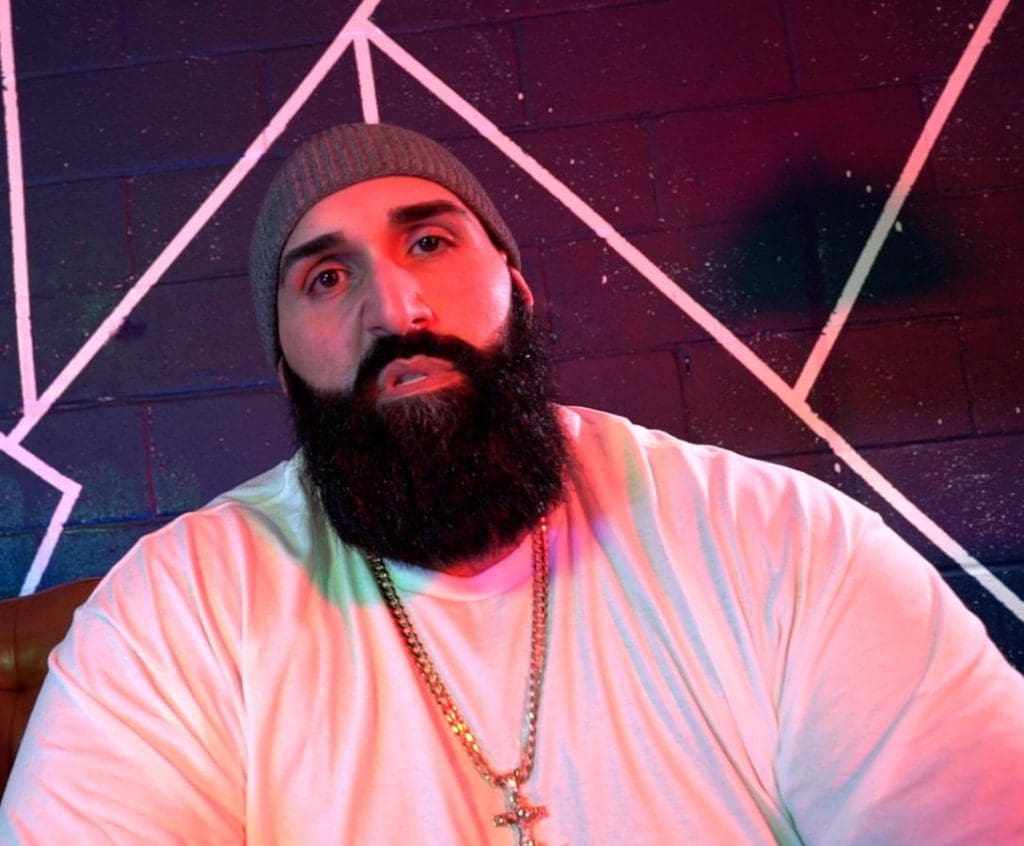 JUS DAZE returns with the 1st single off his upcoming LP, THE ZEITGEIST, and he is ready to Split Atoms before splitting hairs.
Queens NY Battle Rap Legend, JUS DAZE, seems to have been busy in the lab over the Winter, cooking up his latest LP, THE ZEITGEIST due for release early May. WVCC Radio got blessed with a sneak peek of the 1st "Special Double Single" off the album, NUCLEAR FISSION I & II, which is hot enough to dissolve your Air Pods. The C.G. THE PRODUCER laced track gets the heart racing like a Pelaton Treadmill cranked to max speed, and DAZE keeps pace with a rapid fire cadence that "Breaks Teeth" before he breaks a sweat.
"Craig David "Walking Away"/ You can get chalked where you lay / Rolled in the carpet you pray / you and your fraudulent bae / You soft, Soft as Sorbet / You talk where officers stay / If I get caught, then you getting corpsed and tossed in a grave/"

Jus Daze – Nuclear Fusion
DAZE shared with us that this single is part of a "Special Double Single" drop, backed with NUCLEAR FISSION II with the infamous DJ Tone Spliff on the cuts. Over C.G. THE PRODUCER's "Dirty Drums" and haunted space samples, The "Sasquatch" JUS DAZE "chokes you by the ascot for keeping his name in your mouth, talking the Back Wash". TONE SPLIFF lays cuts he boosted off of the 1st NUCLEAR FISSION. DAZE explained to us in his most Brolic Nerd voice, "Nuclear Fission occurs when a Neutron slams into a larger atom, forcing it to excite and split into two smaller atoms, hence why I dropped this as a Double Single." The Double Single can be found on all DSP's, and the New Official Video gives you even more reason to follow JUS DAZE on IG . This banger will have the whole block on their "Violent Science" shit and prepare you for THE ZEITGEIST, out now on all DSP's.
IG @jusdaze