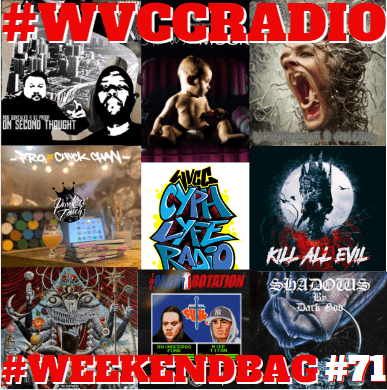 Your plug for New Indie Hip Hop News and Reviews.
Peace Fellow 88ers. Do you Love This Hip Hop shit as much as we do?? Then you gonna love the New Weekend Bag. We first want to say thank you to all who came out and partied with us at #ILoveHipHop at LINCOLNS BEARD BREWING this past Saturday Night. Our second Event as WVCCRADIO/4KPRO was a huge success and had an even bigger turn out than our January show with Homeboy Sandman and ETurn. This time we were treated to live performances by YUNG FLEX of SCALE MUSIC, MARQUES MCCOY & DROPS 30 of the M.I.Animals Camp, The lovely and multitalented VIE ONEIRO who brought a few surprise colaborators on stage, including PRINCE DIVINE, B-DOPE, NORTH STAR & Yours Truley to perform the Kendall Anthem FOR KENDALL, and Southern Comfy Miami Tribute, THATS MY TOWN. We also had Headlining Sets by Orlando's MIDAZ THE BEAST, Lo Life Orlando's J-BIZ, and Kendalls own OMNISCIENT, who has a brand new album that we reviewed in the article below. All of the artist blew the roof off of Lincolns Beard and made way for an amazing Semi Final and Final Rounds of the NO LOVE LOST ALL STYLES DANCE BATTLE which introduced a whole new crowd to the growing Hip Hop Community we are uniting and fortifying in South Florida. If you are from So Flo and you "LOVE HIP HOP", make sure you in attendence at our next big party, the WVCC RADIO ARIES BASH on March 25th, Starring KIL RIPKIN x JAH FREEDOM, and The Illest Pen in Brooklyn, SKYZOO. More on that later….For Now…Lets get to the #WeekendBag.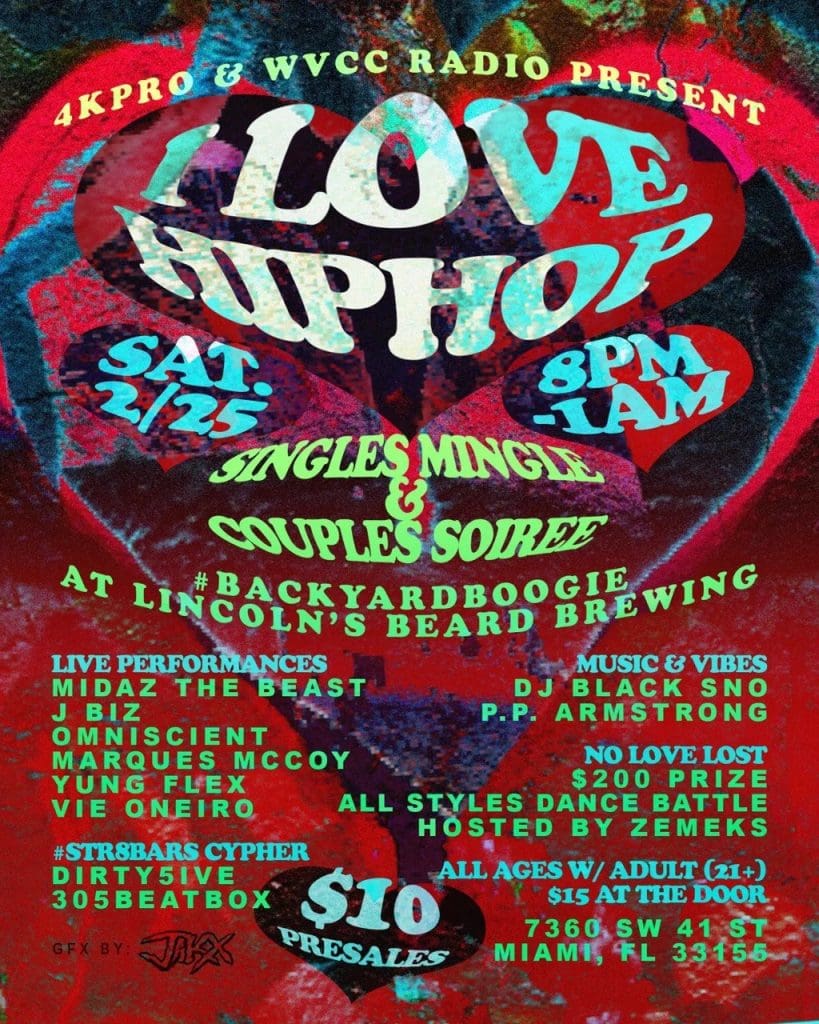 ROB G THE EMCEE & DJ PROOF – ON SECOND THOUGHT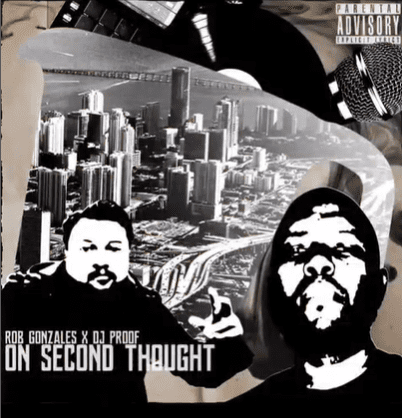 One of the hottest albums of 2022 was ROB G THE EMCEE & DJ PROOF's Debut Duo Album ALL SAID & DONE. The combination of the Miami FL Boom Bap chef and the Phoenix AZ Smooth Flow sculptor had DJ's across the map and overseas playing their joints on a weekly basis. When we spoke to ROB and PROOF on WVCC RADIO last year, ROB G express he called their 1st Album "ALL SAID & DONE" because he felt he had given all he had to give to the Hip Hop game and was going out with one last hoorah. Lucky for us, these 2 boom bap addicts caught the bug from the buzz created by thier 1st release, and ROB had 2nd thoughts about leaving the mic alone.
Their Sophomore release, aptly titled "ON SECOND THOUGHT' thoroughly documents the growing relationship and chemistry between Miami's MPC Master DJ PROOF, and "THE PHXs" ROB GONZALEZ. When talking to DJ PROOF, he has expressed to me that ROB has a nack for picking the beats that PROOF feels no one will ever rock over, and turning them into memorable joints that feel like pure classic hip hop. The 2 have a PETE ROCK & C.L. SMOOTH synergy going on that is undeniable. The album opens up silky as a cup of chocolate almond milk with what feels to me like a triple track intro in CONVERSATIONS, THE WIND, & GO, where PROOF sets the mood for the album like a beautiful Sunrise sets the mood for a beautiful productive day, and ROB G handles the vibe expertly providing the right words to inspire both the fellas and the ladies to GO and get what life has for them, live your dreams. This is followed by one of my favorite joints off the album, LEVEL UP, which starts with that nostalgic crackling of vinyl spinning under a needle, and ROB G announcing that there are some "New Bosses" in the Indie Hip Hop Underground. The Multi Sample Chopping displayed by PROOF, combining synth horns, grand piano key tappings, a soul nodding bass line and drums that transport you to a 90s Era NewYork Subway Platform, covered with ROB's acknowledgment that the bitters & clones are just confirmation that the 2 are creating Next Level Hop make this track an instant repeater. LEVEL UP gives way to A LITTLE MORE, featuring constant contributor TONE SPLIFF who has provided several killer Hook Cuts for the duo since their 1st release. The track worked magic as an early single, and feels as familiar and comfortable on the 1st half of the project as a childhood friend. Another joint that gets automatically added to our Playlist for constant digestion. TROUBLE is a track we have never heard before and it punches you dead in the nose to leave you with that "I Smell Shit" Face. This banger transitions fluently into ALL DAY, a beautiful beat and pair of verses dedicated to ROB G's wife, whose Voice Message on Rob's cell phone is used as the track intro. ROB sounds like a modern-day, Latino COMMON over PROOF's production, laying down both BBoy motivators, Street Hustler anthems, and Love Ballads for the ladies that all feel natural and authentic. This is highlighted mid-album on tracks like the album 2nd Single 1999, and REVOLUTION featuring ROB's family from DC, GRAYBARZ, whose 2022 release I AM THE ONE made a dope 1st impression on WVCC RADIO listeners. They both represent inter-community unity between AfroAmericans and Latinos beautifully on a call to arms track that is capped off by powerful words from the Honorable Minister Luis Farrakhan, instructing us to keep our currency circulating in our own communities, even if it costs us a little more. The empowerment of our own communities is worth it. This is def a message that the Hip Hop Nation could benefit from as well.
The fellas close out the album just as strong as they start it. They call upon our New Mexico plug EKYM1536 of NATIVE SLANG & ALTITUDES fame to bless the HeadRocking WE DO THAT, and my brother makes me super proud to be in a group with him (#SlangGang). COINCIDE is another favorite track on the album for me, along with street psalms TIGHT SITUATIONS feat TONE SPLIFF, & NOT MY BABY which offer the perfect counterbalance to the smoother joints on the album like TAKE YOU THERE, which has a crazy dope new Animated Video by HIP HOP IZ LIFE PRODUCTIONS (See for yourself below).
The album ends with the deeply personal title track ON SECOND THOUGHT where ROB describes the continued pursuit of his passions with lines like "Mom asking if I'm doing fine, but what she wants to know / Is if I'm acting my age and being responsible/ I guess I did that to myself, I heard Her Questioning/ Whether or not I understand the Devils Testing Me/". He confesses this song is not about being the best rapper, but more about being the best Human, Father, Son and Husband he can be. As a man of the house, trying to follow his own Hip Hop Dreams, I can relate to this song 100%, and I'm sure you will too as a hip hop head. This whole album is relatable to anyone who has put their dreams on the shelf in order to "Take Care of Business", only to find that some dreams refuse to stay dormant. When it's your destiny to do, or create something epic and soul-touching, your dreams will scream at you constantly, loud enough to finally wake you out of your sleep and return you to the grind you were truly created for. I'm personally glad ROB GONZALES & my brother DJ PROOF returned to the lab ON SECOND THOUGHT. Follow them on their IG pages above so you can pick up the Physical Copies when they do their Merch Drop.
https://robgmuzic.bandcamp.com/music
https://djproofbeatz.bandcamp.com/music
OMNISCIENT – GROWN MUSIC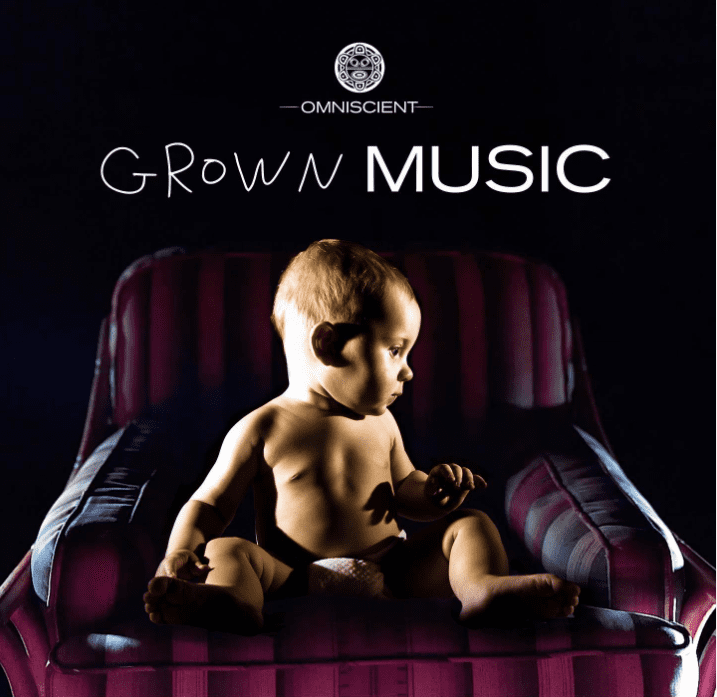 Miami's OMNISCIENT has been a proud representative of Kendall Hip Hop, South Florida Flavor, and Puerto Rican Party Vibes since the cusp of the new millennium. After splashing on the scene as one half of the legendary Kendall Duo FLOW OFFICIAL, OMNISCIENT OM began to pursue a solo career that has landed him on some of the biggest stages in the Western Hemisphere, including the red carpet of the 51st Grammy Awards as a contributor to LOCOS POR JUANA Grammy Nominated album LA VERDAD. Now he is back with his latest release, GROWN MUSIC, documenting his lengthy and tumultuous journey in the music industry, and through life itself.
On CHAPTER 1 OM enters with "Boom Bap and Veggies in Hand" ("Its just the type of man I am") disclosing some of his private life as he admits that the lifestyle he has been living may be slowly killing him. "I have nothing but survival in my veins/ Even though I feel like I be dying every day/ Lord work with me/I been living so crazy, but Im still worthy/ Call Me James / Momma told me I was different though/ Made of Taino color indigo/ In the Summer bringing Winter Flows/ Its Cold as Hell when I spit / I know my health aint ligit/ but really dont No Body give a shit/" , explains the Boriqua Emcee on the album opener featuring Miami's DJ EXES on the cuts, where he describes dealing daily with keeping his health in check as a Cancer Survivor, and the guilt of a life filled with more wrong turns than right ones ("I Always Tried Tho"). He does much more than "TRY" on GROWN MUSIC, however. He delivers Major Label quality raps and productions on joints like DIVIDENDS featuring long time family ITAWE of LOCOS POR JUANA on the Spanish 2nd Verse and Down South Miami's KING GUALA on the Caribean spiced hook. OM comes out barking on the "Dollar Menu Rappers and Producers" on "IF ITS NOT ME" where he encourages his competition to step their game up, not with his words but with his actions since day one at DE LA CASA STUDIOS, where has always done things at Top Level, and has "Remained the Same while everything around him changed". He invites Crew Cousin KINGDOM KOME on the low end heavy head nodder GROUND HOG DAY where the two talk that Veterans Enduring the Storm, Longevity Talk that can only be talked by those who have been through it without ever folding.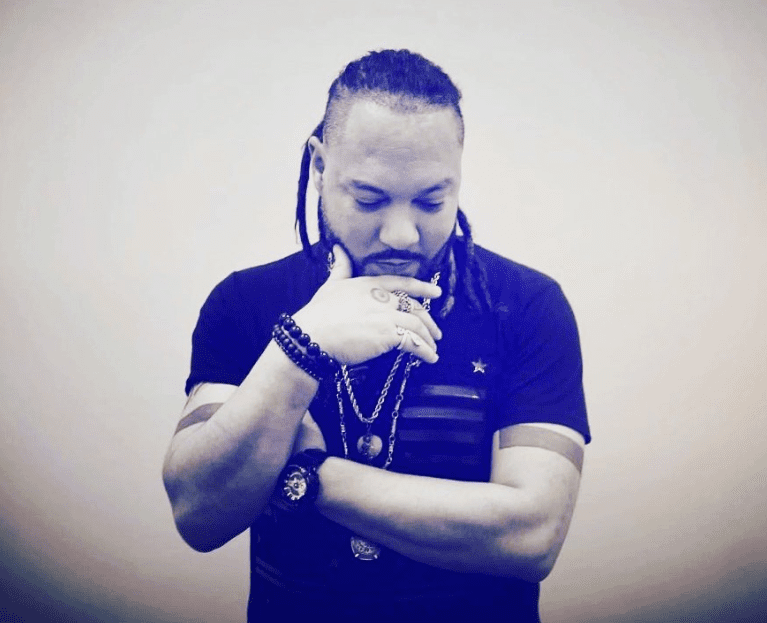 "GROWN MUSIC" is full of smooth moments for the ladies and deep thinkers to vibe with. For example, HAZY MINDS & SOUL SEARCHING feat JAHZEL DOTEL, I DONT KNOW WHY prod by DOX305, & REALITY where home team ITAWE & KING GUALA join the session one mo-gain to deliver more of that Latin/Coastal sazon with some substance for the soul. Don't get it twisted tho, this aint an album made soley for the females. OM says they have been asking him to talk that talk to the people, and he comes out giving a whole crowd moving oration on WHERES MY MONEY AT, HOUSE CLEAN UP feat Miami Mic Master AMIN MC (once known and feared in local cyphers by the name SPAWN), and FLOWERS where he gets on his Latin Farrakhan tip dropping gems and taking you to church like "Everyday is Sunday". Where he gets the deepest and most transparent tho is the DOX305 produced NO SUCKER DIET, where he deals tackles the topic of his limited mortality head on. He understands the fact that "The Fake Live Long and the Real Keep Dying" all to well, and admits to his friends, family and fans that "Just because he keeps living, doesn't mean he aint hurting" as he continually struggles with his health issues. Its sobering to hear OM, who once ran one of the dopest Hip Hop spots in Wynwood, the Slack Lounge (way before Wynwood became the hipster mecca that it has become), admit that "everyday can't be Friday". This is the testimony of GROWN MUSIC. The art of a man who has grown in his Talent and Skills, grown in his reputation both Locally and Internationally and grown in his understanding that Life is fragile and not to be taken for granted. This is Hip Hop for Grown Men and Women who want more reality and less artificial prophylactics in their audio diet.
Follow OMNISCIENT OM on IG and your favorite Streaming Sites, and make sure you get your Presale Ticket to see him perform joints off GROWN MUSIC Saturday Feb 2/25 at #BackYardBoogie at LINCOLNS BEARD BREWING: #ILoveHipHopJam . Your purchase of a Presale Ticket in his name will help us Pay OM for rocking the crowd. Dont Sleep, Support our Local Greats, and come out for the Live Show.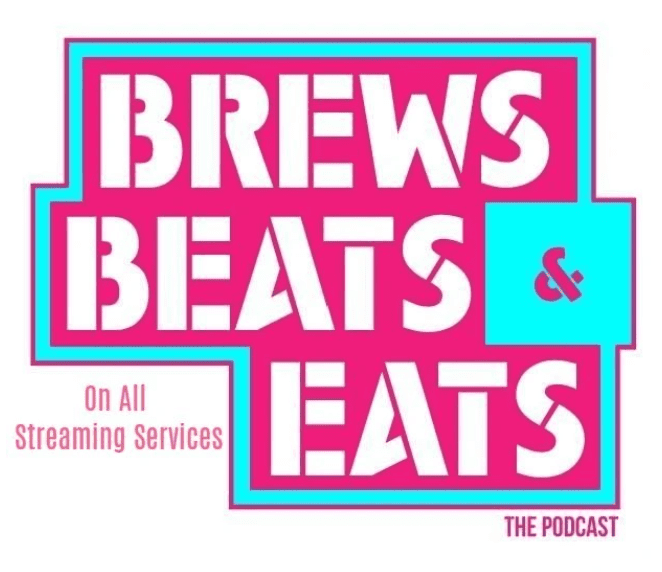 WHICHCRAFT x HILLTOP PRODUCTION – GODS TONGUE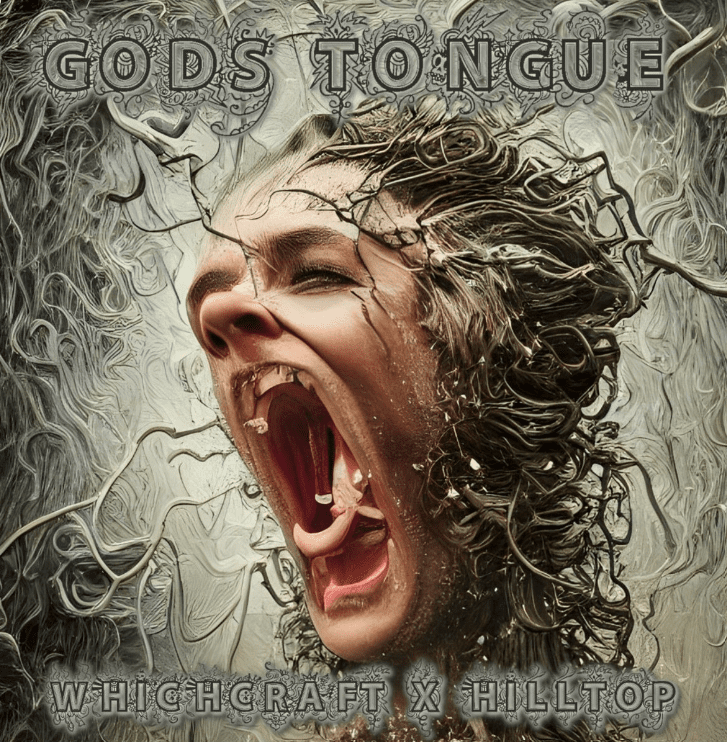 CERTAIN ONES Crew Representative, WHICHCRAFT, and RUGGED TRIAD Producer, HILLTOP PRODUCTIONS, invite us to a Lyrical/Boom Bap Bible Study on their latest release GODS TONGUE. Setting the tone with a snippet of The Bible in Audio Book, Genesis 1:1-8 to be exact, HILLTOP PRODUCTION welcomes the spirit of the Most High to move over the face of the LP, before he brings in a choir of harmonious voices to lead us in Worship on the album lead single TO THE SKY WITHIN. We have been playing this "feel great banger" for the past 3 weeks on WVCC RADIO, and it feels even better setting the album/devotional in motion as I set off for my pre-dawn jog around my neighborhood. So the album begins, With WHICHCRAFT calling on God, like a faithful listener persistently calling in his request to a Radio DJ who is happy to hear from his audience.
Don't get scared away or turned off to the concept before you press play on the streaming link above. This is not a cheesy Religious Rap album. It is however a work of music that expresses how Faith has gotten the two creatives through some of the toughest times of their lives. Take for instance THE SEED, where CRAFT delivers a heart warming dedication to his Mother who was there for him when his Dad clocked out into a life of addiction. However, CRAFT reconciles all the trials he experienced growing up and asks What If He Never Experienced these things, would he be the caliber of creative he is today? He is satisfied in knowing that all happened and will happen as it was meant to be. This is followed by one of my favorite cuts off of GODS TONGUE, the bilingual RISE ABOVE featuring Chile's LENWA DURA (which can be loosley translated as Hard Tongue). HILLTOP lays down a fire Bap Track with a driving Bass Line that keeps your head nodding as WHICHCRAFT & LENWA go back and forth in English and Spanish telling how through the smallest amount of faith can help us begin the journey of climbing out of our darkest pits, whether it be addiction, depression, doubt or regret. The Bible Audio book samples weave in and out of the album providing hallowed intermissions that keep the spaces between the tracks from feeling hollow. CRAFT serves the needy who are sick of garbage rap and hungry for knowledge on MOTHER THERESA where he admits he is more John Lennon than Al Capone, and in his Sound Garden there is no Black Hole in the Sun. He professes that through starting his day in spirit of gratitude, he has seen even the hardest of times work out in his favor by the end of the day. The Dueling Pianos, Flute infused remix of THE SCORE feat MICKY NUKLZ, a track that was first released on HILLTOPS "HEAVY SPITTERS" Compilation last year, comes in slapping with CRAFT & NUKLZ "Clinging to the beat without any static". This is a survivors anthem. As MICKY NUKLZ spits with elegant grit, "Bring on calamity and doom All I need is the Music guiding me/ I wont have a worry inside of me/". The 9 song long sermon starts winding down with THREE SEVENS, where WHICHCRAFT exhibits a syncopated cadence over HILLTOPS marching high hats and rolling snares. It is said that the Number 7 is the Number of God, the Number of Perfection, and as the track intro reminds us, the Bible also speaks of the 7 Deadly Sins. I'm not sure which of the seven transgressions this song would fall under, but it is a borderline Sin to be as Perfectly in the pocket as WHICHCRAFT is on this track. The album ends with GARDEN OF EDEN, the final reading of the scriptures, the benediction, which leaves us feeling like the Creator on day 6. After listening to GODS TONGUE, we reflect on what CRAFT & HILL have created, and like the Elohim in whose image we were created, we are pleased with the work. We can say with all certainty, IT IS GOOD.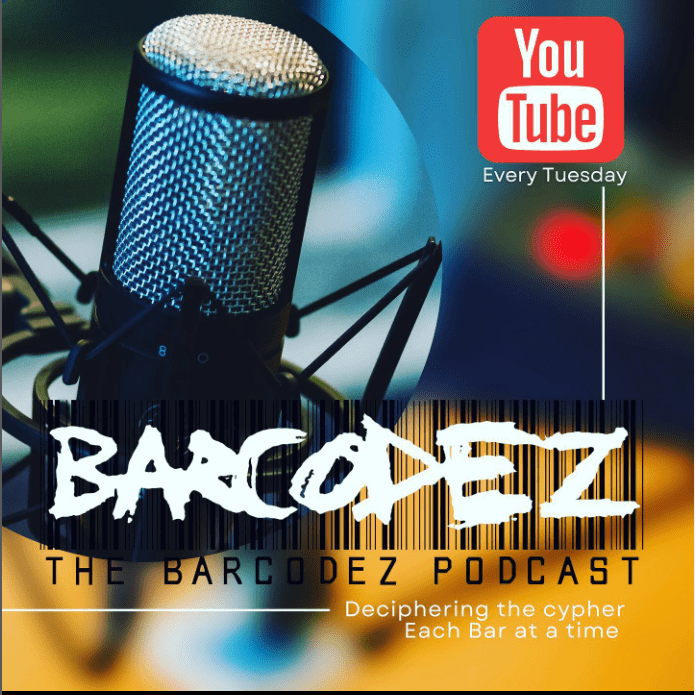 P-RO X CHUCK CHAN – PAINTERS TOUCH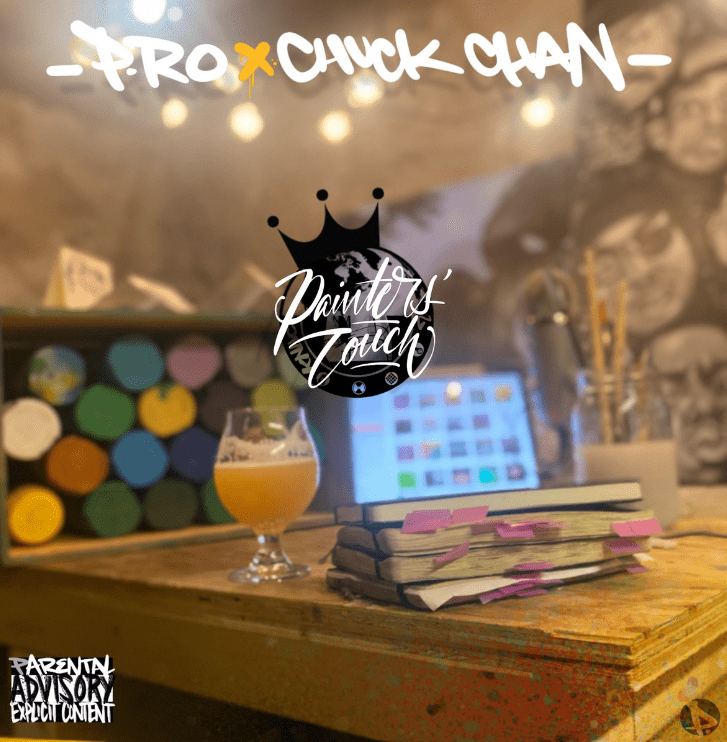 The KNUCKLE DRAGGUZ Graphic Design Director P-RO & HOMETEAM Producer/MC CHUCK CHAN combine like a pair of primary colors to make a new hue of creative juice aptly titled "PAINTERS TOUCH". A homage to the Visual Arts, which P-RO has spent his life mastering, PAINTERS TOUCH is a masterpiece of lyrical acrylics that pop out as they are layered over grimey canvases to snatch the ears of the listener like a vengeful Van Gogh.
As the hook sample on ROUGH SKETCH admits, this album is "Hard to explain, like ArtWork", if you are not an Artist that is. So I will leave it to the painter himself to break down the vision behind PAINTERS TOUCH. Boston's P-RO explains on the album description, "My goal here as a musical and visual artist was to share more knowledge from the art world into the Hip Hop world, where art has been appreciated more and more as we go. From the song titles, to references about materials, tools and processes scattered throughout, paired with interwoven skits of me giving art tips/theory/advice, I hope to bring more people together from both sides. As soon as I got the first beats from Chuck Chan, I knew the theme. Chuck got the dirtiest, most infectious loops around, this was overdue."
Not only does CHARLIE CHAN supply the Instrumentals for "ROSTRODOMAS" to paint his prophecies upon, but he also flexes his own lingo linking skills over the sounds of the street corner on NO CANVAS, proving that he is multi-threat behind the drum machine pads and in front of the mic. P-RO invites members of both his KNUCKLE DRAGGUZ and HOMETEAM families to join him and CHUCK in the Paint Ball Battle on tracks like LINE WEIGHT (ft DYSTRAKTED), LEAD REFIL (ft GENERAL BACK PAIN & KILLY SHOOT), ROUGH SKETCH (Ft G.FAM BLACK, VIC MONROE, & DYSTRAKTED), INKS (Ft NEW VILLAIN, KING BANDOLERO), the Piano & Seagul Looping MIXED MEDIA feat a Spoken Word sculpting AZTECH of Hybred Thoughts, and SCRIBBLE GAME (Ft TALI RODRIGUEZ losing his mind on the blank canvas like JACKSON POLLOCK on a splatter spree). P-RO knows how to play nice with others in the Art Studio, but it's his solo tracks like the 2nd album single "TOYS", CyphLyfe Favorite "RED PAINT DISTRICT" which one of our loyal listeners (who is also a life long Graff Writer and Art Addict) described as sounding like NECRO winning a shopping spree at the Art Supply Store; or the face splitting PLEIN AIR ( which is the French Term for the act of painting outdoors) or banging album ender FINAL COAT; P ROWAN displays a mastery of the Pen Brush without having to get too abstract or wordy. He knows how to use the average lingo spoken on the block and local bar, like lumps of charcoal to shade and shape perfect pictures that the listener can easily visualize if they pay attention to the bars, just take my personal favorite portrait, BUBBLE LETTERS for example, where P plays with word association like we used to in the Cyphers back in the day. For those who are more about the beats, CHUCK CHAN offers plenty of pieces to admire on PAINTERS TOUCH, like an alley full of Graff Burners. Either way, PAINTERS TOUCH is an excellent combination of Beats and Bars. An audio Art Exhibit that is worth the price of admission. The unique Merch Package of Tape/CD and Limited Run Customized Mini Paintings and Easel make this an instant Collectors Piece.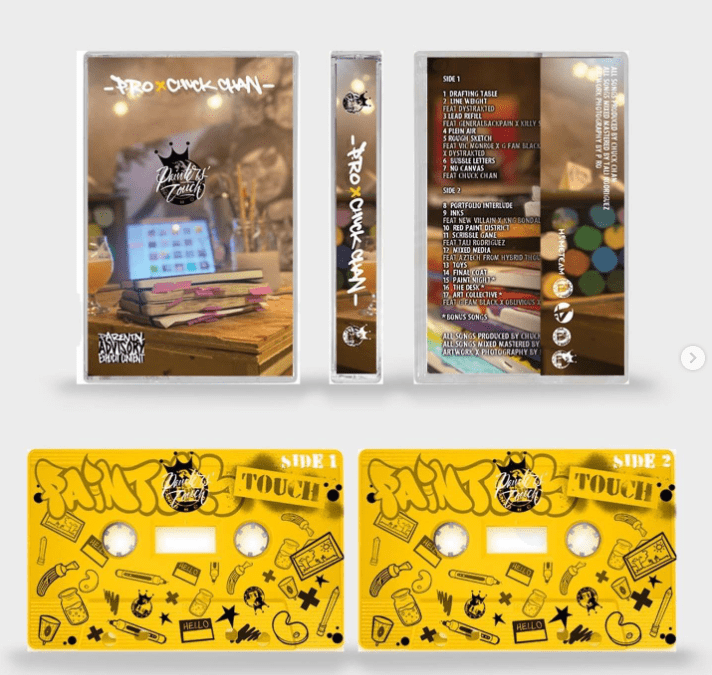 Get yours at P-ROs Bandcamp or DM Him directly at @prowanart to place your order directly with the Painter himself.
https://p-ro.bandcamp.com/album/painters-touch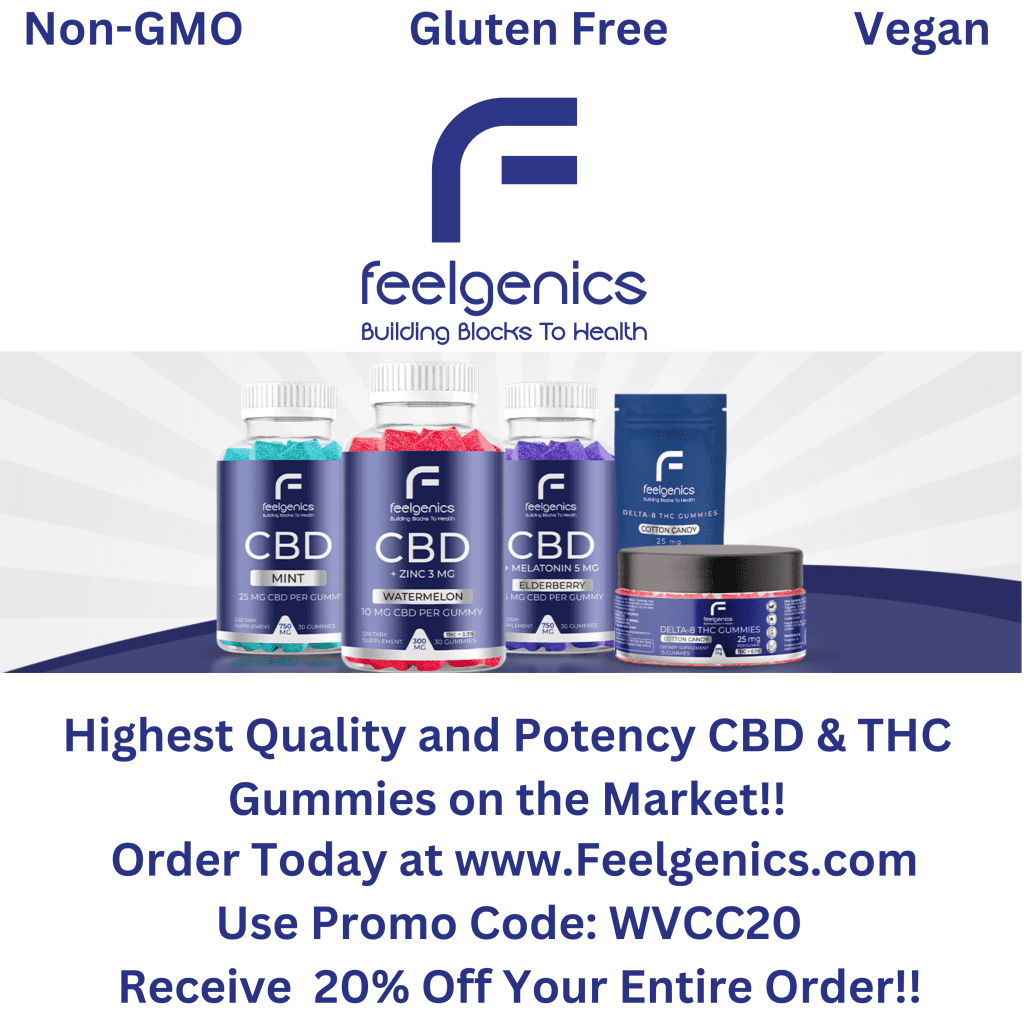 ENELS – KILL ALL EVIL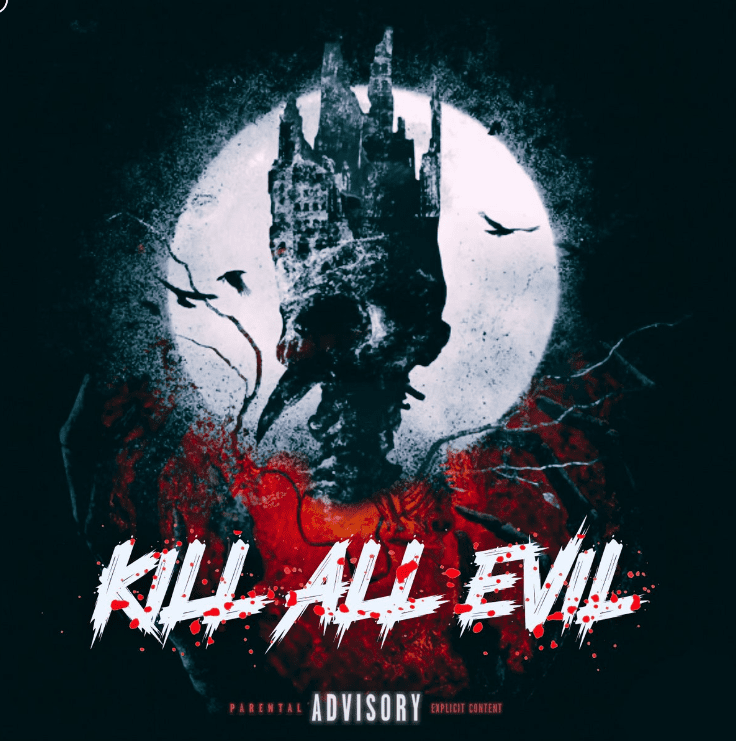 The Massachusetts branch of the GRIMEWAV tree has been bearing some amazing fruit in the last 2 years. As the official Home Studios of the GRIMEWAV Unit, MASTERMINDS STUDIO has been pumping out steady bangers with the release of FRANK WHITE & ENELS'S "THE FIX" EP, THE REIGNMAKERS "THE STORM IS COMING", GRIMEWAV's "LEGENDS DIE" and a steady leak of GRIMEWAV singles that landed them the title of best Underground Group of 2022 in many of the Hip Hop Groups and Blogs that we follow. Now the man behind the boards at MASTERMIND STUDIO, Grime Lord ENELS, blesses us with his latest full length "KILL ALL EVIL", and this is project is killing anything that moves, Evil or Not.
Packed full of great features from some of the Illest in the Indie Game right now, including SLAIN (UNDERGROUND), APATHY & DJ SLIPWAX (GHOST), DANIEL SON (NEW HAMPSHIRE), STREET CLINIC (LORD GOAT of NONPHIXION), FIGURE IT OUT (GHOST OF THE MACHINE), THE VALLEY 2 (PABLO), and I WILL (PABLO & A-GOD THE OLD SOUL), and of course the whole GRIMEWAV & MASTERMIND family are all over the record brining that filth that made us all loyal fans (THE CALLING feat THE REIGNMAKERS is a serious problem, one of our favorite joints on the album). All the Production on KILL ALL EVIL is wicked and banging, and every verse matches high bar GRIMEWAV has set. Not a weak track on the album. Def an early contender for Underground/Indie Album of the Year. However, ENELS and the GRIME Guerilleros are not concerned with accolades. They too busy killing all, Evil, Good or Neutral.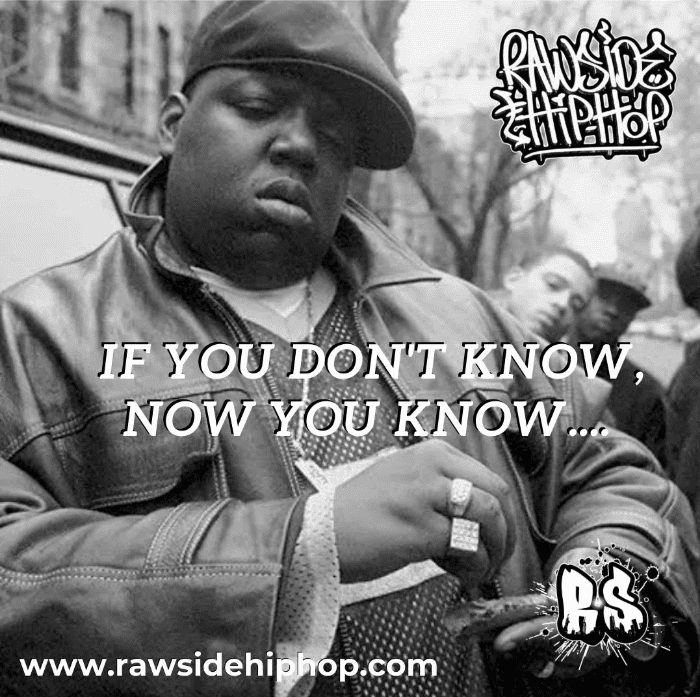 SPIT GEMZ – THE HAPPINESS OF THE KNIFE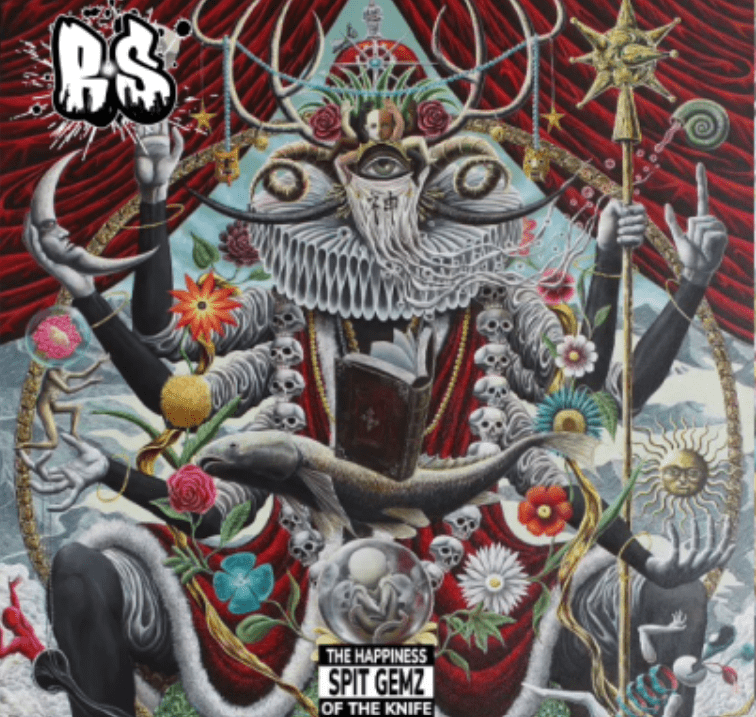 Anything that SPIT GEMZ drops is a must bump, but the feedback we have been hearing on his latest 7 song EP, THE HAPPINESS OF THE KNIFE has been unavoidable. Everyone whose opinion I respect in the Hip Hop Underground is talking about his release and once I pressed play, I knew exactly why. This album is a razor-sharp, serrated hunting knife to the throat. Only a fool would speak ill of it and risk losing his head.
One of my underground sources I trust in wholeheartedly is Australia's BRUTUS MAXIMUS of RAW SIDE HIP HOP, who puts in countless hours to bring us the latest in Indie Hip Hop that's worth your time to check out on his weekly blog. Here is an excerpt from his review of SPIT GEMZ – THE HAPPINESS OF THE KNIFE.
"Spit Gemz is back with another incredible hip hop project with 'The Happiness of the Knife'. This is an in-your-face lyrical onslaught, with intricate wordplay navigating your eardrums and having an entertaining and educational impact on your mental. But we've come to expect this level of lyricism and authenticity from Gemz who is as unapologetic as it comes, and who has delivered top tier street corner poetry for decades. His gruff, gutteral flow is engaging and impassioned, which ensures the bars he boasts make an impact as you nod your noggin to the flawlessly selected production.
This project is under 20 minutes long, and while I will always advocate for 30 mins plus of dope music, I can understand the allure of dropping projects like 'The Happiness of the Knife' which hit hard and fast like a blade to the rib cage. There is no fluff, nothing is 'just there', each and every bar, beat and soundbyte has a purpose, and I respect that dedication to curation as well. Plus, it's Spit Gemz riding solo for the most part, with some Home School collabs with Eff Yoo and Aye Wun and a feature from Tre Eiht." – Brutus Maximus: Review of SPIT GEMZ – THE HAPPINESS OF THE KNIFE on RAW SIDE HIP HOP.
Those were only the first 2 paragraphs of the review. For the whole recap and BRUTUS's 2 cents on each track and the project as a whole, check out the entire Review Article on RawSideHipHop.com at the link below. Drop a comment on the page and let them know WVCCRadio sent ya. Oh yeah, get some RAW SIDE HIP HOP Merch while you're at it as a way of saying thank you to Brutus for all the hard work he puts into documenting our current culture for free.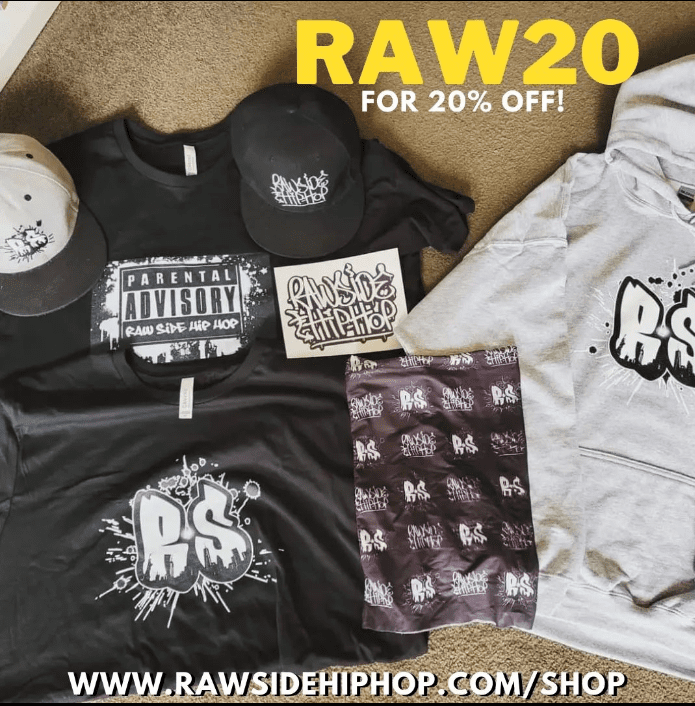 JOSIAH THE GIFT – GOD IS GRACIOUS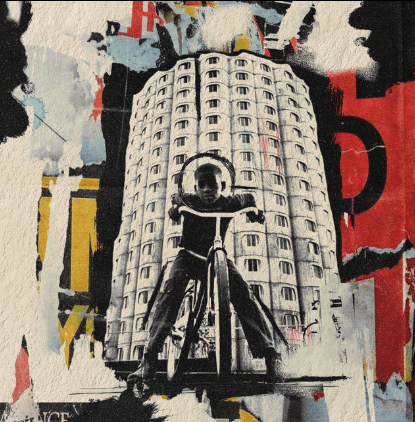 A few of my favorite albums of 2022, a year full of strong AOTY contenders, came from one man, JOSIAH THE GIFT, who released TOGO produced by TRUE CIPHER, and the MIGHTIER THAN THE SWORD Double Album which featured many of the hottest spitters and producers in the modern underground. Now JOSIAH is back with Producer SB11. He has a lot to be thankful for with the recent birth of his Son, and decided to leave a written and recorded testament of his gratitude on his 1st release of 2023, GOD IS GRACIOUS.
Here's what JOSIAH's team had to say about the project on JOSIAH THE GIFTS Bandcamp page, where you can get GOD IS GRACIOUS and all the albums I spoke about above.
"New Album by Josiah The Gift & Sb11 titled "God Is Gracious.' An intimate & soulful experience provided as a dedication to the birth of Josiah's newborn son 'Jovani,'and the FATHERS across the world. SB11 provides the melodic soul samples as Josiah brings his personal experiences through his lyrical abilities" – Josiah The Gift Bandcamp Page
Whether you are a Father, a Son, or just a Hip Hop Head who fux with emcees who shine like the Sun, you will enjoy GOD IS GRACIOUS thoroughly….ON GOD!!.
#CyphLyfe #SingleFiles
TITAN FUNK (Rhinoceros Funk x Mike Titan)- TONZ O' GUNZ prod by TALI RODRIGUEZ / TWO MAN ROTATION prod THE DEAD POETZ SOCIETY
The Boogie Down has a new team of Bronx Bombers to call their own. TITAN FUNK, the New Duo of MIKE TITAN & RHINOCEROS FUNK of Guerilla Grooves Radio prepare to unleash their Debut Colab Album with the release of 2 New Singles. "Tons O' Gunz", produced by Knuckle Dragguz Emcee/Producer/Engineer Tali Rodriguez is an insightful look at the Arms Race taking place within our own borders and how the American Population has been programmed since an early age, to arm themselves, even if it leads to their own demise.
The 2nd Single, "TWO MAN ROTATION" was nicely packaged with the Official Visuals featuring MIKE TITAN, RHINO FUNK and Philly production team, THE DEAD POETZ SOCIETY. Catch MIKE, RHINO, DNA, V8 and some other brothers during a cool crew cookout where they are having a blast grilling up the rest of the project for our consumption. These 2 are "Heating Up" like a 2 man team on the Arcade Classic NBA Jam. Bring whatever little 2K Team you want to the boombap ball court. TITAN FUNK is ready to BoomShakalaka all over their heads. "Their ON FIRE"!!!
Follow @rhincoerosfunk & @thatdudespits to be notified when the "Titan Funk" Album hits the streets like an AR15 with the serial number scratched off.
KIL RIPKIN x JAH FREEDOM – SHOW MUST GO ON feat DYNAS
The Godian KIL RIPKIN and NC BeatBaker JAH FREEDOM are still releasing bangers off of their 2022 full length, SELF MEDICATE. The latest release is a remix to one of the stand out singles on the album, THE SHOW MUST GO ON, and the redux features none other than South Florida Hip Hop Legend DYNAS.
According to KIL & JAH, "This track is a powerful reminder that no matter what challenges we face in life, we must keep moving forward because the world doesn't stop for anyone. With an energetic mix of guitars and bass, the video encourages viewers to chase their dreams and find their purpose. The stunning visuals , which you can find on Youtube (Unfortunitaly we could not post it on the article due to certain restrictions) were captured by the talented Fresh Machine. Be sure to the new video and the original remix. Don't miss out on this must-see Video and Single for all fans of boom bap hip hop"
And make sure not to miss out on WVCC RADIO's ARIES BASH on March 25th when we welcome KIL RIPKIN, JAH FREEDOM, & SKYZOO to Lincolns Beard Brewing to celebrate All our Local Aries's BDays and the Album Release of SALAZAR EL TABAQUERO & TeV95's #TRIPLECORONA LP. This is going to be a movie. Get your tickets asap by DM'ing @WVCCRadio on IG.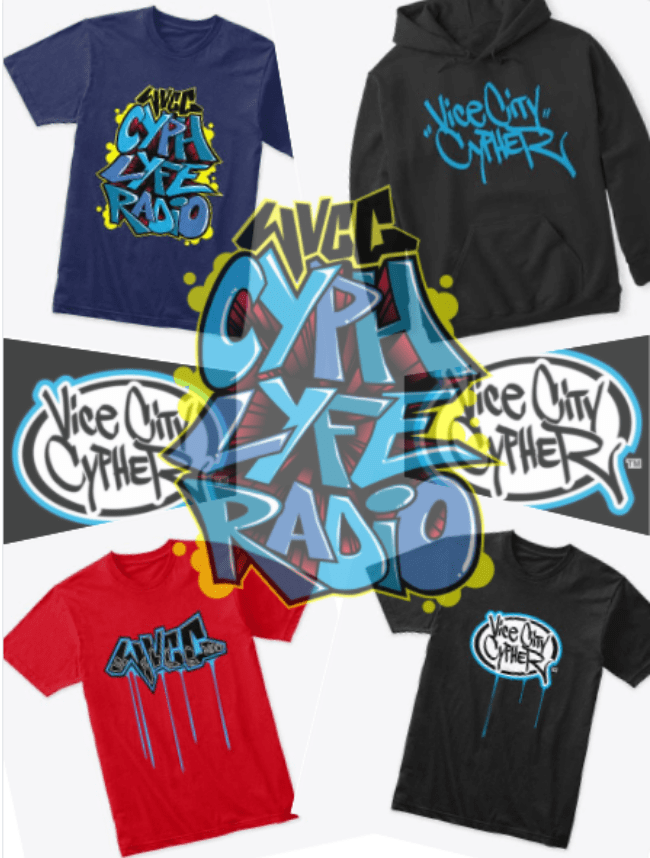 DARK GOD – SHADOWS / SIN TO ART (Freestyle)
Our brother from the nether world of Edmonton Alberta Canada, DARK GOD, formerly known as DARKNESS, is back with a pair of head pounding singles, blazing the way for his upcoming full-length release with producer ADWERDZ. The LP boasts guest appearances by ETO, MO RUKUZ of GRIMEWAV, CASTGAWD, & Long Time Collaborator AZIM THE BEAST, making this a project that lures you into the SHADOWS. Speaking of which, here are the 2 latest releases from DARK GOD. SHADOWS & the SIN TO ART Freestyle should have you reaching for the light switch on dark cold nights. This is catacomb boom bap, and DARK GOD welcomes you to his Underground cypher.
PFM & IRON ORA – SPACE
Hometown Mythological Mic Manglers PFM & IRON ORA have resurfaced in the Miami Hip Hop Underground with the repress and rerelease of their Cult Classic POMAGRANITE SUNSET LP. As part of the promo campaign, they have re-released their short Indie Film/ Music Video "SPACE" Featuring the whole HOVEROCK Family. With a screen play that Tarentino would be proud of, SPACE pays homage to the Comedy Central Classic MISTERY SCIENCE THEATER 3000 and exhibits PFM THE SHOGUN & IRON ORA in all their thespian glory. Chuck full of SoFlow Features, if you rocks with the South Florida Hip Hop massive, this one will find a special place in your heart, like a body snatching alien parasite.
As stated above, this is only the 1st Single from the Miami Hip Hop Classic POMAGRANITE SUNSET. This is a legendary album that was birthed in the South Florida Underground during one of our greatest eras of Indie Hop. If you heard the album on its first run, you already know the seriousness SHOGUN & ORA layed down over 10 years ago, and that it was way before its time. If you have never had the pleasure of letting your ears feast on this delightful extrarestrial audio fruit, head over to https://madgoodrecords.bandcamp.com/merch and grab a physical piece of South Florida Hip Hop History, choose from CD or Cassette. It is worth picking up 2 copies, in order to play one over and over again til the cover art fades away, and keep the other one as a collectors item in the wrapping. This will be worth alot of money one day….On some planet.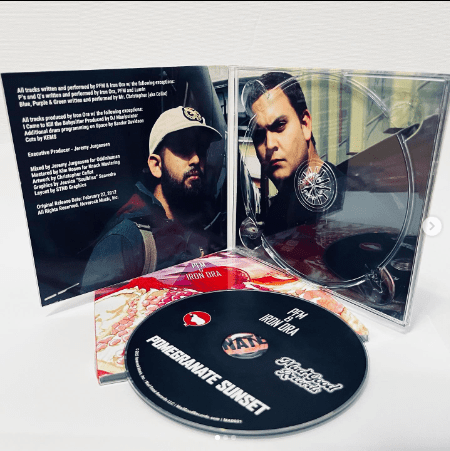 C. GREGG – WEIRDO feat TORCHINORFANIJ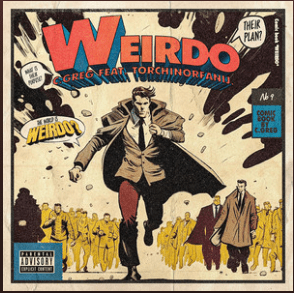 South Florida has some new Anti Heroes making noise in the Underground / Indie Hip Hop Scene. C. GREG, Repping the Dirty South South, like the last exit on the Turnpike South, and Kendall Lyricist TORCHINORFANIJ (Pronounced "Torch In Orphanage", I think) have been connecting over beats since they 1st met in their first crew as jits, 187 SOUTH. Now, years later, the 2 have outgrown their earlier squad, but still build with each other under the umbrella of DUILT//BIFFERENT RECORDS, their own imprint.
WEIRDO, the latest single from the 2 #SoFlow Spitters, is just one of many singles that C.GREG & TORCH are threatening to drop in 2023. Come out and see them in action live next Saturday as C.GREG takes the stage competeing for the covetted Golden Plancha at LA PLANCHA 7 at 10th Level Tavern, in Broward on March 11th. All info can be found on the flyer below and by following C.GREG & TORCHINORFANIJ on IG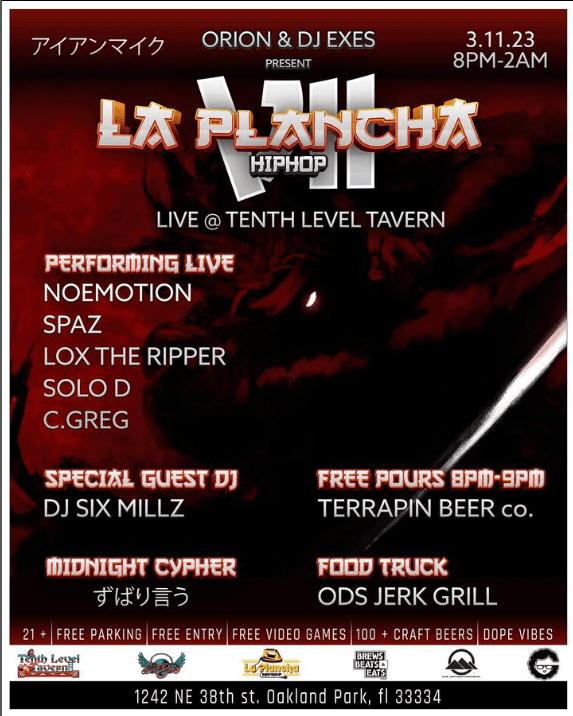 #BottomOfTheBag #RareFinds #FirePlaylists
DJ GLIBSTYLES – BOOM BAP SOUL VOL 163
Another Fantastic mix by the General DJ GLIBSTYLEZ. Catch Glibstylez Live on Twitch throughout the week, especially on Thursday 7 – 9pm right before WVCC RADIO, and ofcourse, Live with us on Friday Mornings for the Boom Bap Breakfast. I spin from 8:30 AM to 10Am, and Glibstylez takes over at 10am to 12 Noon on Twitch.t/DJ_Glibstylez
WVCC RADIO WEEKEND BAG 71 on Spotify.
Enjoy some choice cuts from this #WeekendBag on Spotify. Make sure you give all the artist a follow and help their numbers.