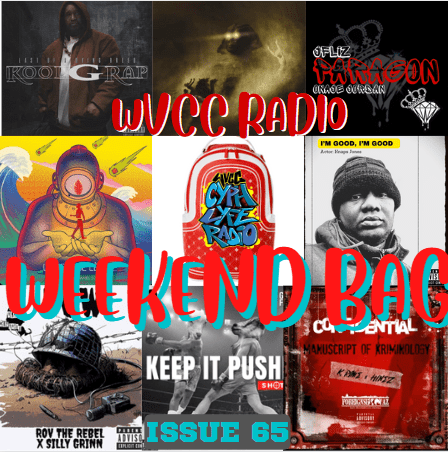 Your plug for New Indie Hip Hop News and Reviews.
Peace Fellow 88ers. I first want to apologize for my recent hiatus. I took a couple of weeks off from my many involvements with Hip Hop to take some personal time to care for myself and my family. I want to thank everyone who reached out to me during my time of Radio Silence to check on me. Mental Health is a serious issue, and we all run the risk of getting burnt out from time to time. That goes for creatives, entrepreneurs and 9 to 5ers alike. Everyone who has expressed to me in one way or the other what WVCC RADIO and our weekly blog have meant to them, thank you for your words of encouragement. They helped to heal me and give me some much needed perspective when I was in the middle of a dark mental rut. To all my fellow Emcees, and Producers who put out the raw material I reviewed below, Thank You for continually creating, sometimes against all odds or conventional wisdom. Your music helped heal me this weekend. Welcome to ISSUE 65 of the Weekend Bag.
APATHY x STU BANGAS – KING OF GODS. NO SECOND.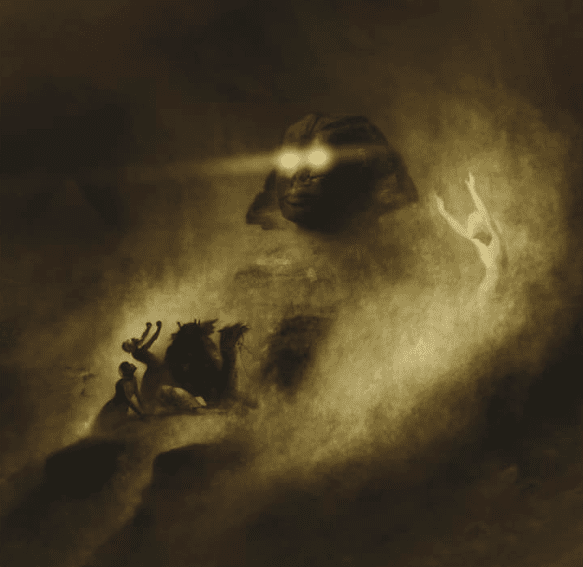 Listening to KING OF GODZ. NO SECOND, the End Of Year release from APATHY and Gore Hop Composer STU BANGAS , on a Sunday is borderline blasphemous. A guaranteed guilty pleasure. The Connecticut born, Pharoah AP is back with a follow up to 2021s WHERE THE RIVER MEETS THE SEA, which is surprisingly better than last years nearly perfect Homage to his Pops. Where "RIVER MEETS SEA" is more of an introspective album with flashes of APs savagery, K.O.G.N.S. is all head severing haymakers, with dashes of his more personal pen game.
APATHY Invites some of Hip Hop's deadliest Titans to Clash with him on KING OF GODZ. How else do you make such a claim if you aren't willing to stand verse to verse with the Modern Rap God's?  BLACK THOUGHT, JADA KISS, RJ PAYNE, Fellow DEMIGODS, CELPH TITLED, & ESOTERIC, and SICK JACKEN all bring their A Game, and still get edged out on every song by an APATHY who unapologetically claims "IM THE ONE MAN ARMY".
To be fair, this album isn't carried entirely by AP on his own. After an extra busy 2022, which saw STU BANGAS dropping projects with NOVATORE & A.M. EARLY MORNING, DREZ of BLACK SHEEP, and WuTangs CAPADONNA, it seems STU FARIGNO has saved the best for last. The joints he laces on THE KINGDOM OF GOD, MALEDICTION. NO TIME TO WASTE with JADA KISS, DRAW BLOOD w/ ESOTERIC, are all Insaaaane, and the genius grimey flip of AHAs Take On Me on the BLACK THOUGHT Feature DISGUSTING instantly made the cut one of the best singles of 2022 in the 13th hour. All the tracks with guest appearances are worth multiple spins, but joints like  GREEN OLIVES, ONE MAN ARMY, and my personal Favorite, the soulful CRY, are worth keeping on repeat all week. GOD OF GODZ is damn near perfect. My only complaint is that PHAROAHE MONCH only dropped a hook on MALADICTION. Could it be that after hearing APATHY'S 2 verses, The God MonChiChi didn't want that smoke? If K.O.G.N.S proves anything, it's that APATHY is far from done or washed up. He might very well be in his Prime. His last 2 offerings have made me a Believer.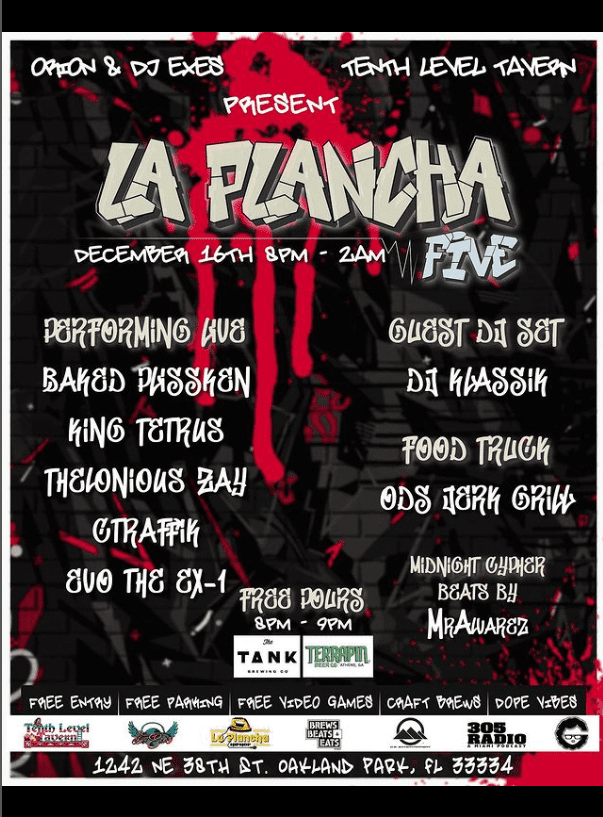 6 CARDINAL – THERE IS NO WAY LIKE THE AMERICAN WAY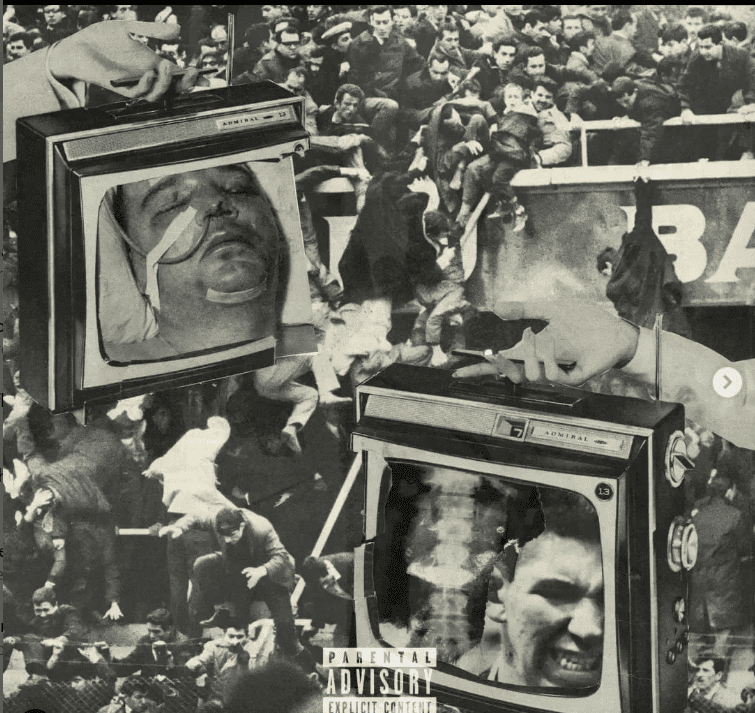 The big homie 6CARDINAL dropped this burner of an EP a couple of weeks ago and it really helped me through the last week as I dug myself out of a ditch of depression. THERE'S NO WAY LIKE THE AMERICAN WAY is a 5 track free p from 6 CARD who left the flat lands of South Florida for the Mountains and Coasts of North Carolina. His surroundings may have changed but his soul and love for Left Field, Evolving Hip Hop has not. He serves several samples of the many styles he stores in his wheelhouse. The smoothness of NOWWHODUNTOLDYEWDAT and CHEVY SLOW. The revolutionary march of PRESSURE featuring NC's SPACE MAN JONES sounding oddly like the DMV's ODDISEE (all compliment, no shade). The slowed down and screwed KNUCKLEBALL where he reps his new scene of East Charlotte and the heart stirring SWEET CAROLINE which makes me miss 6 CARDINAL as a member of our Local SoFlow Scene. He will always be TriCounty Rep in our book, and we are proud to see him creating dope Hip Hop wherever he lays his head.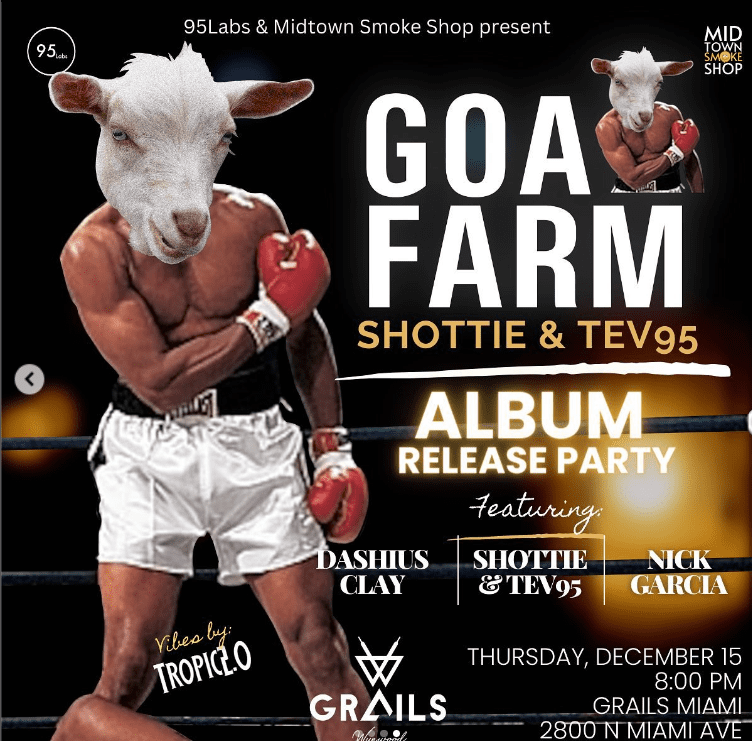 KOOL G RAP – LAST OF A DYING BREED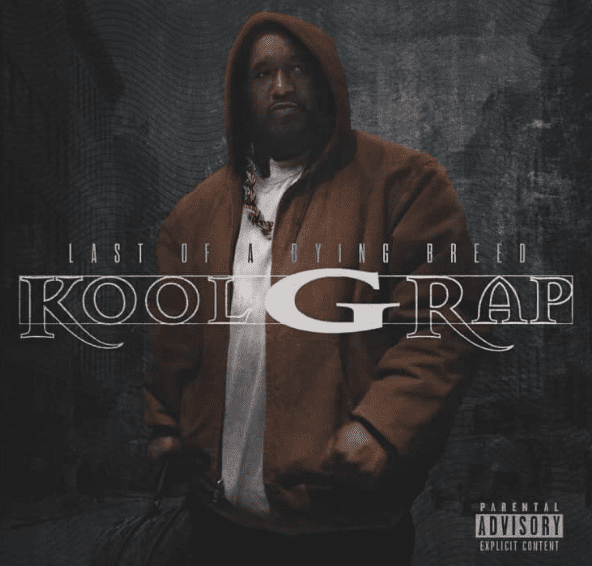 KOOL G RAP is one of those Hip Hop Icons that's on every Established Emcee's Top 10 List, but at the same time, off of mainstream Hip Hops radar. The original Project Staircase Story Teller with a semi-automatic cadence has been inspiring Rappers since his days with DJ POLO. A vital member of the original super crew, The JUICE CREW, G RAP came up sharpening his verbal blade with the likes of BIG DADDY KANE, MASTA ACE, Freestyle Animal CRAIG G, and relentless Battle Queen ROXANNE SHANTE. It's training with this Caliber of MCs that made KOOL G the kind of monster that is still terrorizing beats 40 years later and hanging with the hottest in the current Indie Underground. On his latest record, LAST OF A DYING BREED, G RAP proves he still tells Street Relevant Tales like the best written community news paper. He invites family and comrades to contribute their own editorials, and the greats like B.D.K, AZ, AL SCRATCH, 38 SPESH, NEMS, JIGSAW, ROYAL FLUSH and KGR's other guests all add great articles to the publication. G RAP Wraps up the album with fireworks from HIP HOP LEGENDS GRANDMASTER CAZ, DOO WOP, & MARLEY MARL over a DOMINGO laced throwback break banger.
LAST OF A DYING BREED is the kind of album you want to heat from your Hip Hop Hero's. An album that is all the way fire, and doesn't try to be anything it isn't. KGR has spent 4 decades chizzling his face in the Hip Hop Rushmore Fiscade, wether you think he belongs there or not.
JFLIZ x ONAJE JORDAN – THE PARAGON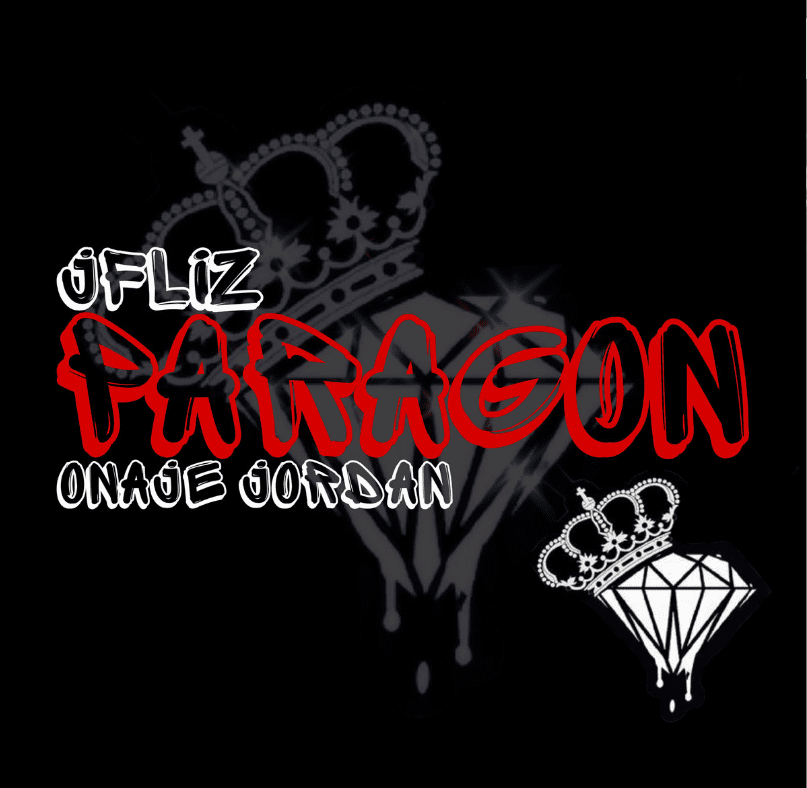 The Japanese word Kaizen means the pursuit of perfection in everything that you do. It's not about being perfect, which is pretty impossible for anyone to reach and maintain, but more about constantly striving to perfect your mind, body, and soul, your craft, your work, and your art. JFLIZ has been on a personal journey of honing not only his skills on the Mic, but his everyday life to be the best JOESEPH GARGANO he can be. Hence the title of his latest EP with Underground Heavy Weight ONAJE JORDAN.
If a PARAGON is defined as the Perfect Example of a specific subject, then J & ONAJE are PARAGONs of Stubborn, Laser Focused, Passionate Creatives who strive to constantly create Dope Hip Hop. Both have had an inspiring number of releases in 2022 alone. Capping the year off with this 6 Song EP is the perfect finishing touch to a year full of Struggles, Wins, Losses, & Lessons for the Emcee and Producer.
On PARAGON, ONAJE JORDAN lays down the kind of hard, soul laced, head nod-inducing production that you've come to expect from him after dropping albums like ALCHEMY with LOLIFE Rep KINGDOM KOME, MIGHTIER THAN THE SWORD w/ JOSIAH THE GIFT, AFRICAN MEDALLIONS w/ DNTE, the SUPER VILLAIN TEAM UP w/ Torontos NEW VILLAIN, & his recent colab with KILLY SHOT titled KNOWLEDGE BORN. Not to mention his plethora of singles and album cuts he has contributed his production to throughout the past year, making ONAJE one of the most sought after producers in the modern underground. As soon as the drums on HEAVY DUTY start punching you in the face, you know this project is gonna leave you needing a neck brace. On the lead single off of PARAGON, Boston's JFLIZ comes out swinging like an Apollo Creed killing Russian as he masters a "Slow Flow that goes hard, shell of a tortoise/" . DJ DECEPTA lands some brutal cuts to open up the EP and closes the EP on the TALI RODRIGUEZ Feature "THE JOURNEY" (WVCC Fave), where RODRIGUEZ continues to lift the KNUCKLE DRAGGUZ Brand as he welcomes us to "Embark on a pair of Water Skies" and warns us its "Best not to upset the Sharks". FLIZ uses the 2nd verse to take you through his Personal Journey the last 4 Years. From Expecting a child to getting back in the lab, to providing for his family during a pandemic, and the avalanche of music that came as a result, FLIZ documents his trials and accomplishments in the same way he commemorates each one of his releases. Another one of my favorites on the album is FLOW SON, a memoir of J FLIZ's musical evolution where he honors his father, crediting him with starting his love for music, putting him on to Classic Rock and Blues elites like ERIC CLAPTON, STEVIE RAY VAUGH, BB KING and others. He shows off how he leveled up over the ONAJE warped Electric Guitar and Piano Loop as he proves that tho his pops put him on to the Soul of Music, The FLOW is 100 percent all JFLIZ. He goes round for round with CROTONA P on the cardio inducing GET OUT THE WAY, and gets deep on ONE REASON where he describes "Staring at my two sons like I'm living on Tatooine" (FLIZ's pen is on fire on this one). He takes us on a jog down memory lane on RAN WILD where DJ DECEPTA once again lays the perfect cuts to conclude the Run.
At 6 tracks, the EP is compact and the perfect length for multiple spins. The Beats and Bars are worthy of continuous plays, and JFLIZ has proven himself an Emcee worthy of being placed on your Artist to Follow Playlist. While I was marinating on THE PARAGON album, I got the great news that JFLIZ has been cleared of some Health Issues he has been fighting behind the scenes this year, and it made the listen that much better. Its one thing for a rapper to claim he is of Champion Caliber in his bars, but a whole other story to face real life adversities, follow through with the discipline needed to overcome them, and be able to report from the other side that you overcame another challenge. Thats some PARAGON shit there.
Get your copy of the New JFLIZ & ONAJE JORDAN – PARAGON on Bandcamp – https://jfliz.bandcamp.com/album/paragon-ep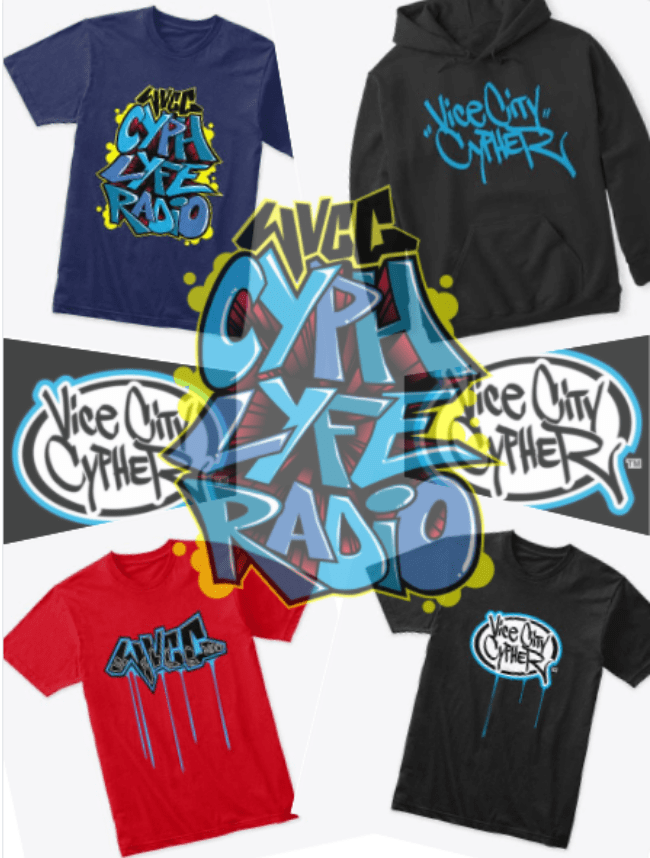 THOUGHT PROVOKAH – I'M GOOD I'M GOOD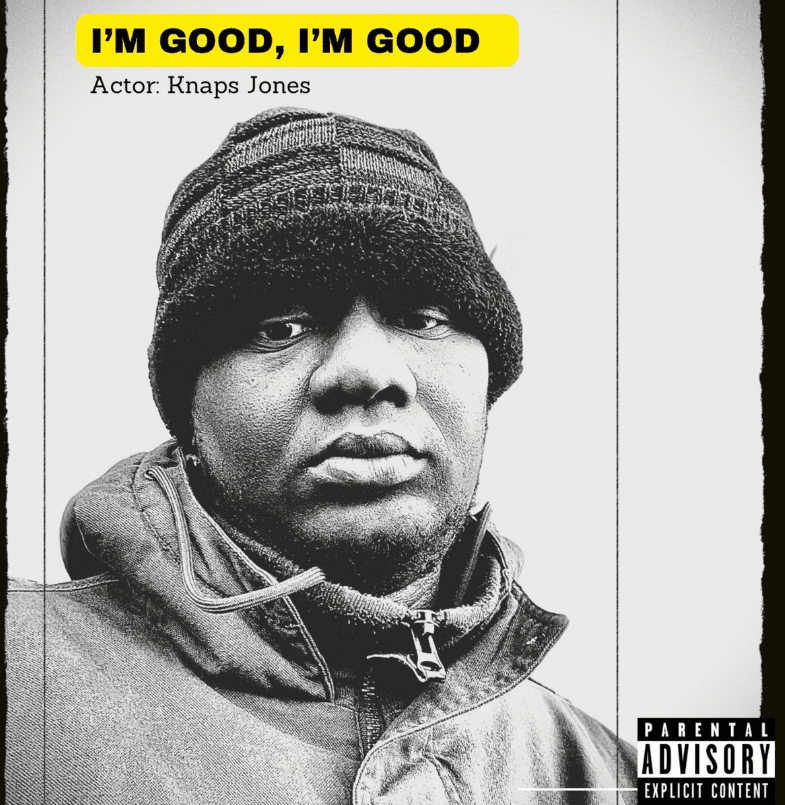 I've had the honor of covering 3 of the last 4 releases by Port Jervis New York MC, THOUGHT PROVOKAH. What I've come to learn about THOUGHT is that, even if its just an EP, he is going to put some thought behind it and layer it up for his listeners.
He delivers his latest offering I'M GOOD I'M GOOD in the vehicle of the main character, KNAP JONES, who is filming a short autobio-documentary. Through 8 Jazzy joints, PROVOKAH evokes images in your mind, so you can actually see all of the scenes of the film/ his life, that he narrates with delectable detail.
He dives in the deep end from the on-site explaining that his film/ this album is dedicated to those who say "I'M GOOD I'M GOOD" When they are actually far from it. He narrates the scene where KNAP gets sick of being an underpaid clog in the capitalist wheel, and stands up only to be awarded with a Pink Slip. What do we do when we find ourselves back at square one? Time to BRAINSTORM.
While we set our minds on finding a solution to our circumstances, our thoughts can't help but shine light on the fact that "WE'RE NOT GOOD". It's only then that we can start working on whatever needs to be fixed, corrected or eliminated. Could one of those things be a bad smoking habit? Listen to the ultra smooth "STRAIN" and come to your own conclusion. As the film unravels before you see that JONES is actually using the Power of Positive Projection to mold his reality as he Proclaims IT'S ALRIGHT, even in the midst of his slow climb back on his feet.
The only production credits I could find are a quick shout "for coming out the dungeon for this one" to PROD BY DUMB-O .
I'M GOOD I'M GOOD is a quick smooth ride that will be enjoyed by lovers of PETE ROCK & C.L SMOOTH type story telling over smooth beats. The documentary backstory is a great additional touch to a tight collection of life tales from THOUGHT PROVOKAH. Make sure to tap in with his BANDCAMP to get I'M GOOD I'M GOOD, and the rest of THOUGHT PROVOKAHs solid releases. https://thoughtprovokah.bandcamp.com/album/im-good-im-good
DANIEL SON x KOSTIA – LE VENT SE LE'VE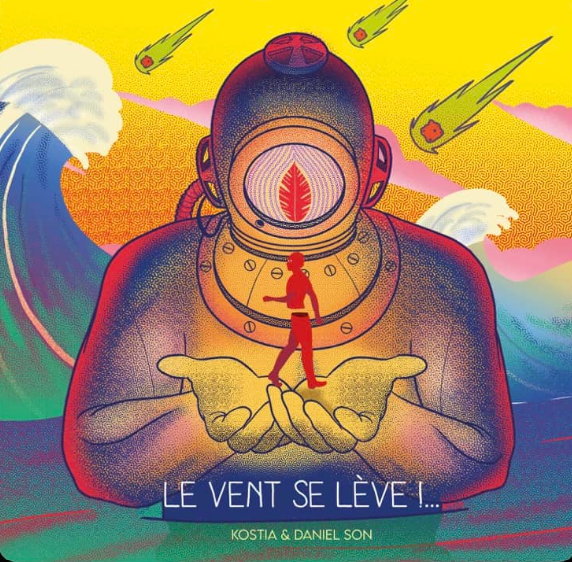 2022 began with the release of DANIEL SON & FUTURE WAV's SON TZU & THE WAV GOD at 12 Midnight New Years Day. It was the hottest album of the 1st week of the New Year. Now ending the year off in similar fashion, Toronto Canada's DANIEL SONZERELLI has hooked up with French Producer KOSTIA to deliver a corpse roasting Holiday album titled LE VENT SE LEVE. Though the title means THE WIND PICKS UP in French, this frigid album is still full of enough heat to light a body up like a Menorah.
So far we fucking with SYMPHONY OF PAIN, HEAVY RAIN, the grimey NORTH SIDE, the Ruckus Raising BALTIC TORPEDO, and the dream like TONY MECELLI. The album is sprinkled with plenty of KOSTIA beats for hungry spitters to Free or Write to. There's a couple of dope Features but I couldn't find them credited on any of the sites I searched, however the 2nd verse on SYMPHONY sounds alot like LORD JAHMONTE OGBON. (I'm wrong more than I am write, so don't quote me on that).
I'm not wrong however in letting you know this and everything else with DANIEL SON'S stamp on it is official AF. LE VENT SE LEVE is just another log on the bonfire he's got raging up North.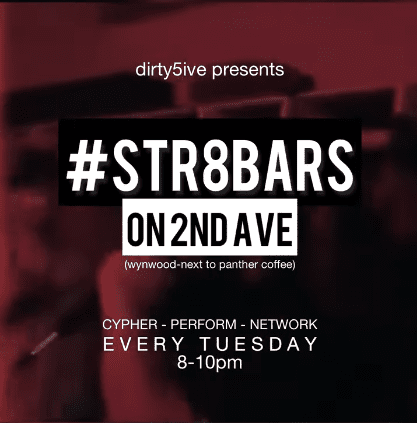 #CyphLyfe #SingleFiles
AESOPE ROCK & BLOCKHEAD – PUMPKIN SEEDS Feat LUPE FIASCO
This is what finally snapped me out of my 2 week long depression on Friday. Thank you Aes and Lu.
Aesop Rock, Lupe Fiasco and Blockhead collaborate on Pumpkin Seeds – a project created in an effort to raise funds and awareness for two DIY skateparks in Dayton, Ohio: the Claridge DIY in Central Dayton and the Home Ave DIY in West Dayton. In addition to the digital single, the song is also available on limited 7″ vinyl. The artwork for the song was illustrated by Justin "Coro" Kaufman. Proceeds from this release will go towards funding the two skateparks in Dayton.
LISTEN/BUY/SUPPORT: https://rse.lnk.to/PumpkinSeeds
SHOTTIE x TeV95 – KEEP IT PUSHIN
The Moskvitch Bros are back with some new heat from the Dirty Bottom. After a successful run with their MOSKVITCH 1-3 Series, SHOTTIE & TeV95 are working hard tending the grounds on their latest album GOAT FARM. Their first release is a succulent Lamb course called KEEP IT PUSHIN where SHOTTIE asks the ops nicely to "MISS ME WITH THE PLAY PLAY/ YOU WERE WRITING CHECKS MADE TO CASH, NOW ITS PAYDAY/". SHOTTIE told us on OLD DIRTY KANYE he was done being humble and he struts all over the ED VOGT shot videot which you can find doing numbers on Paka The Plugs channel. The emcee once known as DEADSHOT is no longer about the rap beef, he rather sit at the table ordering "the Calamari alacarte, eating like an oligarch, and I just bought a Shark/". Thats one way to silence your haters. However, when they don't take the hint SHOT is quick to remind them "NOW YALL GOT ME ON THIS RAH SHIT/ PULLING A KUTAGRA WHILE I WAS TRYING TO BE ON MY KUMBA YA SHIT/ YALL GOT ME ON SOME WOOSAW SHIT/ DEVIL ON MY SHOULDER TRYING TO CONVINCE ME TO CHOOSE VIOLENCE/ " . Don't make him go there. Stop the hate and find out why SHOTTIE and TEV95 have become Miami Indie Hip Hop staples.
For all those in the SoFlow area, you are cordially invited to the Official GOAT FARM Release Party THIS THURSDAY at GRAILS MIAMI. Live Performances by "MR. DEPINGA" NICK GARCIA, DASHIUS CLAY, & SHOTTIE at a Sneaker Themed Bar sound like a great place to be this Thursday. Oh, did I mention No Cover?
See You at the GOAT FARM.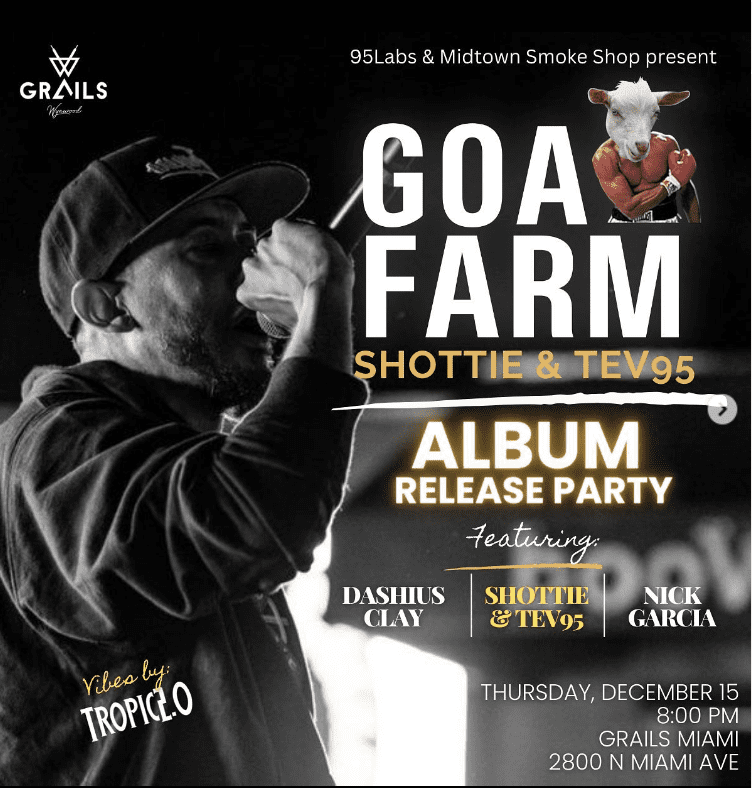 CHOCO VALENS -COBAIN
CHOCO VALENS has been one of SOFLOWs most consistent Hip Hop creators. The Colombian American Emcee who proudly calls Miami FL his haunted mansion continues drop bodies on the WVCC lawn. His latest single COBAIN brings us one step closer to his next full length release, HOLLYWOOD BURNS, set to drop Jan 6th. On COBAIN he shows his versatility as he switches gears from his distinctive rapid fire rage flow, to a smoothed out speaking to your soul as he comes to terms with the losses, mistakes, pitfalls and weaknesses that have shaped him into the relentless word warrior he is today. CHOCO 's steady grind and slow rise to the top of SoFlows Hip Hop Scene is undeniable. As he displays yet another perspective of his creative mind, it's evident, the only who can stop CHOCO VALENS is himself. Alot like KURT COBAIN.
ROV THE REBEL x SILLY GRINN – POW
The soothing Stradivarius at the start of SILLY GRINN & ROV THE REBEL's latest single, P.O.W. is more than a little misleading. As the bow slides over the Violin strings, you get the sense of being seated at a snooty High-Class Restaurant, but what ROV & GRINN have cooked up for you would burn any Country Club to the ground. P.O.W. is the 1st single off of SILLY GRINN & ROV THE  REBEL's upcoming sequel to January's FIREBOMB, one of WVCC Radio's favorite Indie Releases of the year.  The Ominous Voiced New Hampshire Emcee, and Massachusettes Rapper / Producer duo have been heavily active since they dropped their 1st tape together, ROV THE REBEL releasing his BARITONE SYMPHONYSolo LP, and GRINN staying busy on the Production Side, blessing a number of projects with his beats, and staying heavily active with the GRIND MODE CYPHER movement, as well as rocking a number of Live Shows around "The Cape" since the FIREBOMB drop.  Now the 2 prepare for their growing fanbase for their second "Bombing Raid" w/ P.O.W., a SILLY GRINN produced neck breaker that will make you want to touch your chest with your chin repeatedly for 3 min and 21 Seconds, or at least when the Violin fades out and the Snares start smacking.  ROV THE REBEL starts the fire fight and shoots with precision with bars like "Talking out the side of your mouth, leaving you vacant/ Leave you open like a 7/11, Leaking on Pavement/ " . GRINN follows suit tossing grenades that are "Hotter than Hade's/ Put and End to you Maybes/ Ego's deflating, we put the blame on Tom Brady". You can sense the Massachussettes love. P.O.W. is just the first of many Bombshells that ROV & SILLY GRINN have coordinated as their plan of attack for FIREBOMB 2, an LP that promises guest appearances by DewMoore , Zeus , Looni Batz , and a couple of secret features. SILLY GRINN shared with Cyph Lyfe Radio, "We were trying to focus more on our music as a duo than doing features on FIREBOMB 2.  If you have seen these 2 live, you know the Chemistry is just getting sicker and sicker.  Can't wait to hear what kind of carnage they release on the underground on their 2nd full-length release, Mixed and mastered by Bob Nash at Wonka Sound in Lowell Ma.  If the 1st Album and 1st Single, P.O.W. are any indicators, we better be ready to pick up some bodies off of the scorched Earth in the Underground when FIREBOMB 2 drops early 2023.
For now make sure you follow SILLY GRINN & ROV THE REBEL on Instagram, and wherever you stream your Indie Hip Hop.
K-RIME x HINEZ – Feat
Whoever didn't include BEATS BY HINEZ in their "Hardest Working Producers of 2022 list" slept hard on this Indie Underground beatsmith this year.  HINEZ has been relentless with his releases in 2022, and now drops the latest single off his upcoming CONFIDENTIAL MANUSCRIPT OF KRIMINOLOGY LP, his latest collaboration tape with Queens NY Acid Spitter K-RIME.  Following MURDER IN THE 1ST, and QUEENS SYNDICATE feat LOPEZ MILANO, "GRAND LARCENY" is listed as the 1st Track off the upcoming "KRIMINOLOGY" album. A smooth head nodder accented by a beautiful wind and string section loop that HINEZ blends to perfection as K-RIME "Drives hotter than a stollen coup" with bars like "Not the type to complain, Keep my stress buried/ Sipping Berry Flavored Ale up in Alesberry/ In a private room, away from everybody/ While you in the VIP section of your Pitty Party/". K describes himself as a "Handsome Devil telling the Ugly Truth" on verse one before he is joined by the gruff voiced WILLIE STUBBS who leaves the 2nd verse a bloody mess as he steps in barking "Took your place & your property/ Landed on Boardwalk, This Park Place Monopoly/ WordPlay All Day, The Resurrected Socrates/ Have a Little Faith, They Need what I Do Not Believe/". A Quick two punch intro to start a project that already sounds like an Audio TKO. Everytime HINEZ sends me a link, I'm hoping its the full album, but he has CYPH LYFE RADIO waiting along with the rest of his expanding fan base. Make sure you follow HINEZ on Bandcamp so you can pick up your copy of CONFIDENTIAL MANUSCRIPT OF KRIMINOLOGY when it finally hits digital shelves. https://hinez.bandcamp.com/album/confidential-manuscript-of-kriminology
HeiR – PLAYAS SCHOOL
Everyone settle down, Class is in Session.  Our Professor for this period is Alameda CA's emcee "HeiR", who describes himself as "a writer of poetry… despite hype. Inspired by legendary authors from Oscar Michaeux, Zora Neal Hurston, to Amerie and Nas." In today's class the California native drops gems on the Art of Macking, Dating, and Keeping the relationship growing rather than withering away like so many do so quickly nowadays.  "PLAYAS SCHOOL", The 1st single off his upcoming LP, L.O.L (Life of Lessons), is a seminar on PLAYAR-ISM and the results that inevitably follow "Playing the Game".  HeiR delivers three "Fresh Coast" scented verses, filled to the rim with "Game" over a big horn banger produced by THX, who has been responsible for several joints by the DOGG Father SNOOP  D.O. Double G, so you already know the vibe is funky.  Wether you need some motivation to get back out there playing the field,a reminder of your younger days hunting for something fine and sexy, or just a cool out vibe to roll around town to, PLAYA'S SCHOOL provides just the vibe to fit the bill.  You can stream it, along with the rest of HEIR's Discography on his Bandcamp https://heir1.bandcamp.com/.  Get Familiar with the West Coast Poet, and get ready to Laugh to Keep from Crying as he battles the 7 Deadly Sins, and his own personal demons on his journey through human existence on L.O.L (LIFE OF LESSONS) LP, set to drop this week on Soundcloud.
WHICHCRAFT x MIKE TITAN x ODD PILOT – BEAST KING FLOW LION
This is the joint that introduced me to two of my favorite Emcees and Humans from the Modern Hip Hop Renaissance. This joint has to be over 2 years old, but the homies WHICHCRAFT & MIKE TITAN got together to finally record some visuals that are as grimey and raw as the ODD PILOT production that sends this track soaring and roaring like a Voltron Lion. Press play and enjoy BEAST KING FLOW LION and get a hint of why WVCC Radio has never stopped playing WHICHCRAFT, MIKE TITAN or ODD PILOT since.
THE WEEKEND BAG on SPOTIFY
As we say goodbye til next week, remember you can enjoy the WEEKEND BAG ISSUE 65 on Spotify with choice selections from this Weeks albums and singles that we reviewed. Share it with a friend who doesnt believe Hip Hop is still alive. It might just change their mind. We will be back on the air this Tuesday and Thursday with some special guest. See You then.
CYYYYYPH LYYYYYYFE!!!!.