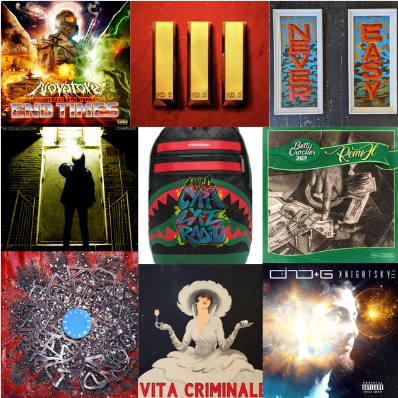 Your plug for New Indie Hip Hop News and Reviews.
Peace Peace Fellow 88ers. Sorry for the late delivery, but we were slammed busy this weekend hosting THE INFAMOUS NIGHT in Tampa Florida. Big Salute to LUCHO of UNIQUE STREET MOVEMENTS and UNIQUE SIGN PRINTING. Salute to BIG TWINZ, RAPPER BIG NOYD and the whole INFAMOUS MOBB family who treated everyone in the venue like they were long lost cousins. Hugest shout out to our family XP THE MARXMAN, DOAMPEACE, JAZOE DA JUGGERNAUT, and all the Artist who tore up the stage at The Avalon Center like there was a thousand people in the building. I am over the moon proud of my partner DJ Proof, and our #SoFlow Family, K LEJIN, MANCITO TELEFORT, BENJI, & CHOCO VALENS for killing their set and earning respect for the Bottom outside of the home base. We got something different cooking down in #SoFlow and I am proud to be a part of it and a promoter of everything that comes out of our region. With That Said…the bad can't be any fuller. Enjoy the WEEKEND BAG.
Remember, 1st Press Play and Listen while you read the Write Ups. See You on WVCC RADIO.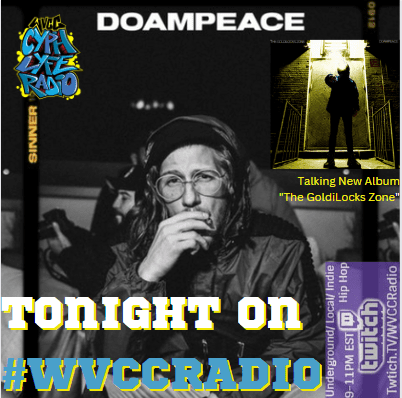 NAS – KINGS DISEASE 3
Written by: Presha
Civil rights leader Dr. Martin Luther King not only understood the power of words, he understood power itself. In his discussion on Immoral Power versus Powerless Morality, he said the following:
"Power, properly understood, is the ability to achieve purpose. It is the strength required to bring about social, political, or economic changes. In this sense, power is not only desirable but necessary in order to implement the demands of love and justice. One of the greatest problems of history is that the concepts of love and power are usually contrasted as polar opposites. Love is identified with a resignation of power and power with a denial of love. What is needed is a realization that power without love is reckless and abusive and that love without power is sentimental and anemic…."

Dr. Martin Luther King
Dr. King's words point to the strength required to bring about change and the responsibility to lead with love.
Living legend Nasir Jones, aka Nas, will turn 50 years old next year. As a Hip Hop elder, he's not only lived a complete life off the power of his words but he's grown to understand the importance of using his power to promote peace and achieve the purpose. Like a lyricist infected with Dr. King's eloquent energy, Nas's newest Hit Boy produced project is art, but it's also musical mentorship.
His third installment in the King's Disease series might just be his best yet. Hitboy's production is magnificent and multilayered, and Nas's social commentary is delivered with a lyrical prowess as potent as MLK at the Lincoln Memorial. With Hip Hop wallowing in the ignorance of misogyny and murder, KD3 is a much needed plea for our young generation to accept direction from one of our most respected emcees.
Nas's influence spans multiple generations. On the opening track, he mentions how he wants to touch "50, 60, and 16 year old fans." Then, for the remainder of KD3, he drops multiple gems for those who have ears to listen. On "Legit" he encourages those grinding in the streets to legitimize their hustles "before the gavel hits." On "Thun" he speaks of how brothers can move beyond their beefs with a lighthearted mention of his former feud with Jay Z. ("No beef or rivals/ they playing Ether on Tidal/ Brothas can do anything when they decide to/ in a Range Rover/ dissecting bars from Take Over/ sometimes I text Hova/ like nigga, this ain't over…laughing.") "Michael & Quincy," a reference to Michael Jackson and Quincy Jones, is absolute art from both a lyrical and musical standpoint. While there were a few bars that made me gasp, my favorite bars were, "…Jeepers Creepers/ America's a baby that's teething/ shitting on itself/ crying for its next feeding/ as odd as it gets/ it's not even a toddler yet/ gang members got nothing on these Congressmen…." Nas's poetry is unparalleled. He touches on financial inequities when on "Hood 2 Hood" he says, "They ain't teach saving money to young niggas/ young warriors/ I wanna see 'em all in position." The hook on "Recession Proof" delves deeper. ("Ain't nobody recession proof/ invest in you/ that's what is best to do….") I agree. Investing in self indeed pays the best interest.
If KD3 has any flaw, it's that it has some fluff in the middle, like a dad bod. "Reminisce," "Serious Interlude," and "I'm on Fire" were a lull in the album's momentum. But the pace quickly picks back up with "WTF SMH," where Hitboy gets creative and Nas returns to the pulpit. ("Demonic mother fuckers, what you do comes back/ God bless the trap/ but I wanna see you untrapped….) He follows with an introspective ode to aging on "Once a Man, Twice a Child," where he ultimately encourages young men to take advantage of their youth. Borrowing from his propensity to poetically personify different ideas, a' la "I Gave You Power," Nas embodies conflict on "Beef." Beef is his name. His story is age old. So question: Why does he always come to take souls? While his tactic isn't new, Beef is still a savory dish. His most deliberate sermon comes on "Don't Shoot," one of KD3's most potent pieces. His message is simple yet profound: "Don't shoot, Gangster/ you are him, and he is you/ Don't kill the messenger."
With Hip Hop culture influencing everything from business to politics, I found it refreshing to hear Nas embracing his power, stepping into his role as an influencer, and leading with love. In the same manner that Dr. King's words continue to inspire multiple generations, I hope Nas's words inspire change. I hope someone, somewhere heeds the message, so we can stop killing each other and filling America's prisons. I hope we catch Dr. King's disease and actualize his dream.
---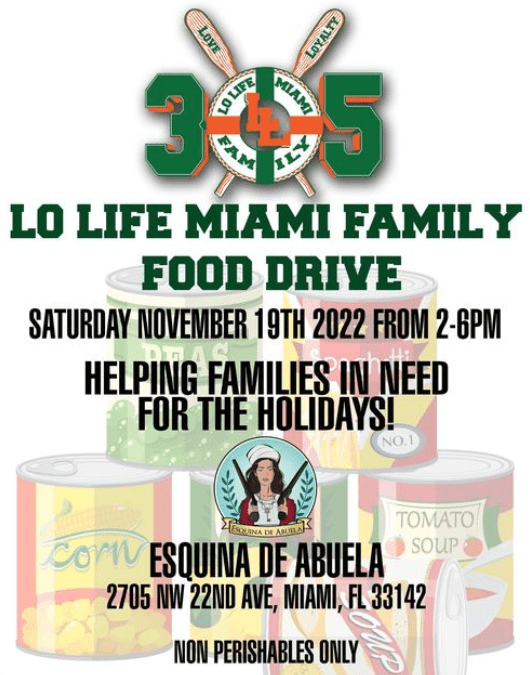 ---
NOVATORE – LIVING IN THE END TIMES (Produced by C-LANCE & JOHNNY SLASH)
Chicago Gore Hop orchistrator NOVATORE has paired up with Underground Sound Sculptors C-LANCE and JOHNNY SLASH to catapult their fans into a grim future on his latest LP. LIVING IN THE END TIMES is another face smasher from NOVATORE who has owned 2022 with back to back to back, back breaking albums. On END TIMES, His 3rd release this year, NOVA continues his streak of unapologetic Bad Assery & Horror Script Writing. Bangers like AUDIO ASSAULT feat WELLES MANGLY on a brolic hook, THE TIME HAS COME feat NIGHTWALKER, and fellow K.O.C. Crown Holder A.M. EARLY MORNING, TERRY FUNK SYNDROME (WVCC Favorite), and THE GAME IS OVER feat OUTCAST GAWD LORD EL and album closer CLASS ACT are all bragadocio Emcee Anthems. While joints like OUTLAWS OF OUTER SPACE, ROADWARRIORS w/ KING MAGNETIC and TONE SPLIFF on the cuts, MASS PANIC (WVCC Favorite), and WASTELAND all paint the moving portrait NOVATORE, C LANCE and JONNY SLASH envisioned on this post apocalyptic LP.
MASS PANIC, being one of our top choices off the album, drops you dead in the middle of a Zombie apocalypse. Yes, the topic has been done before, but NOVATORE and JOHNNY SLASH but their own twisted touch on the topic and create a narrative burner that deserves a video of some sort. You might need half a Xanax to calm you down after playing this one. Our other favorite joint off of LIVING IN THE END TIMES is TERRY FUNK SYNDROME, where C LANCE provides the smoothest beat on the album, laced with a vocal sample that stays stuck in your mind like the memory of a lost loved one. Over the Beat, NOVATORE breaks down how he is addicted to killing beats, stages and undeserving wannabes…these are just some of the things he refuses to live without.
The project is also interwoven with some ominous intermission beats that keep the record flowing effortlessly and add to the "End Of Days" message of the album. Clocking in at 28 Min, 10 songs, LIVING IN THE END TIMES is a frightening glimpse at a future that is way too possible for comfort, but way to hot to stop playing. The project plays out like a training manual for surviving the end of humanity (or surviving the brutal Hip Hop Underground), and you'd be wise to study this handbook before you attempt either of those missions.
Make sure you follow NOVATORE, C-LANCE, & JOHNNY SLASH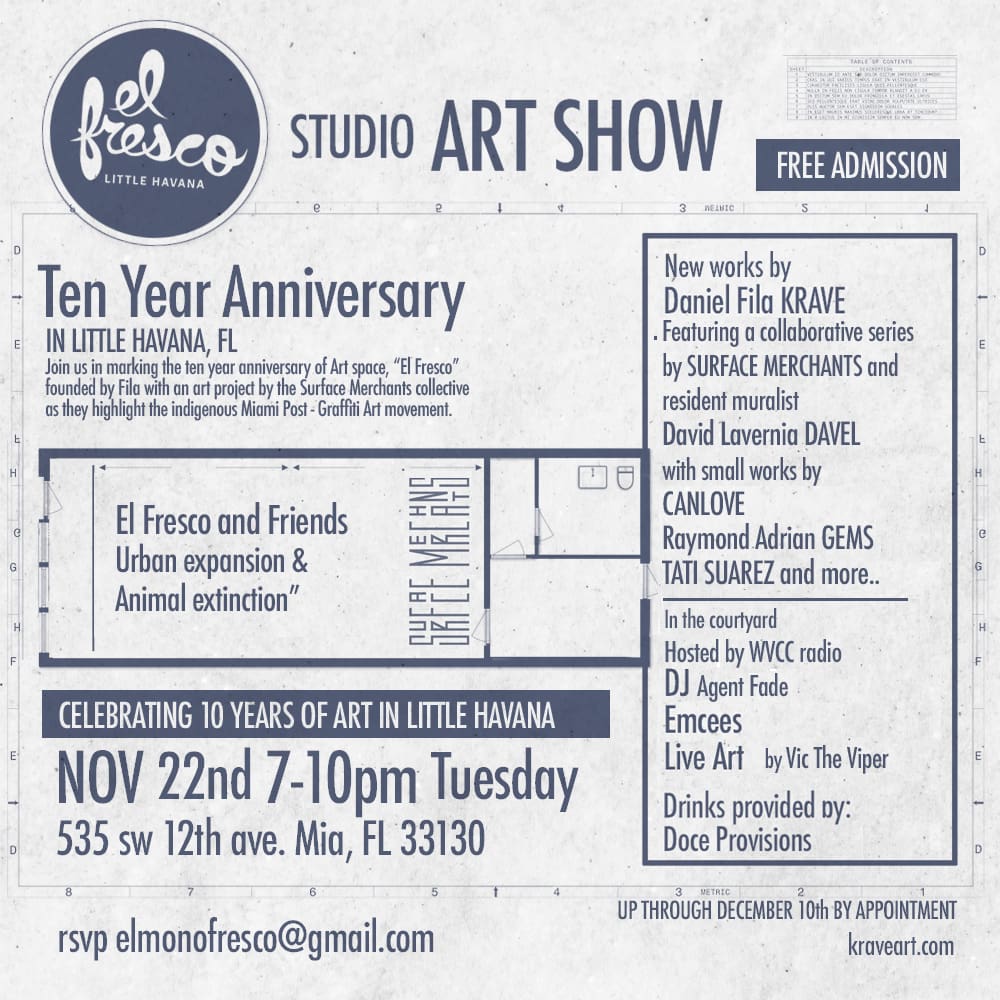 SANKOFA x BLESS 1 – NEVER EASY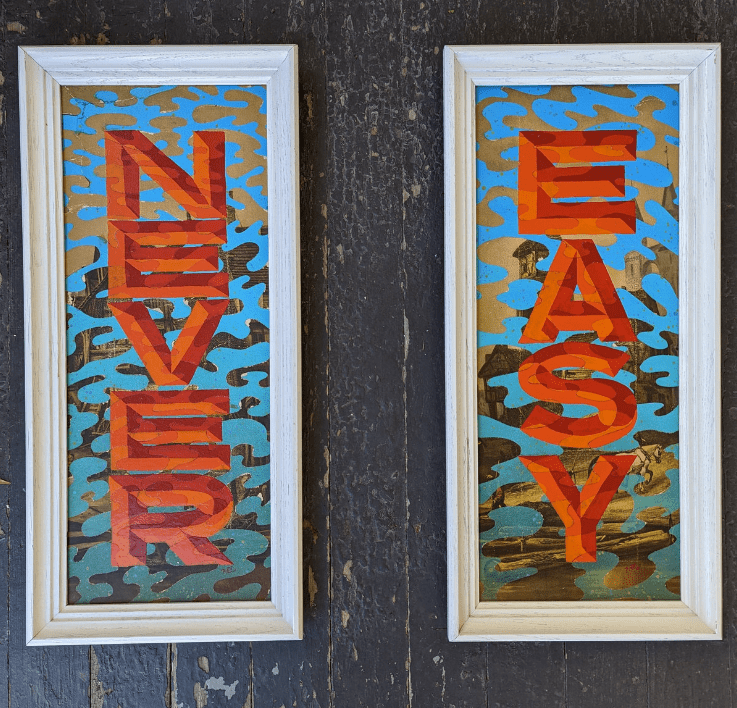 One of the most prolific voices of this New Underground/Indie Hop Era is Fort Wayne, Indiana's SANKOFA. This is not my opinion. This is documented fact. Just check out his bandcamp to see the stats. With 8 releases under his belt this year alone (a step up from his 2021 record of 7 Releases counting LPs, EPs, and Singles), KOFA has more than proved his ability to formulate metaphors, juggle diverse cadences, and throw flurries of Punclines. On NEVER EASY however, he changes his regular Mental Jogging route for one that's alot more behind the scenes. Over the beautiful production of Chicago's BLESS 1, KOFA takes you on a run with his family, his students, his jogging mates, his Father and Grand Father. He explains it as follows.
Interwoven with recordings of his kids to add to the "Every Day Human" vibe of the album, NEVER EASY is a very easy and enjoyable listen. For those wanting to dive deeper into SANKOFA's journal entries, he provides the lyrics on his bandcamp page, which actually make the listen even better as you get to appreciate KOFAs mastery of the English language as you follow along with his descriptive tale telling. Story's like CROOKED GRIN, which take you on an over the shoulder witnessing of a much younger SANKOFA, getting his first bike and learning how to change his first flat tire from his Dad. He describes how a ramp jump gone wrong led to losing a tooth and how his Pops ran him to the Dentis because they didn't own a car. When he describes a recent dental XRay revealing a tooth with no nerves, I smile my own CROOKED GRIN, having experienced a similar ordeal at age 15. His account of his weekend runs with a group of joggers younger than him on THE LONG RUN makes me want to throw on the cross trainers and go for a Jog with the track on repeat. The album closes with a magical song about KOFA's persistence in creating, and living as much as he can while he is still around. He recalls how his "Granddad always told me Behave" and marvels at the thought that "My Kids will never know him in this way". Maybe it's this understanding that we are very temporary that pushes SANKOFA to run his pen ceaslesly, jotting down and recording his artistically crafted thoughts and unique personal experiences so that his kids, grandkids, and Great Grandkids can always listen back and have a piece of him to Jog memory lane with. I thank him for sharing this personal piece of himself with the rest of us.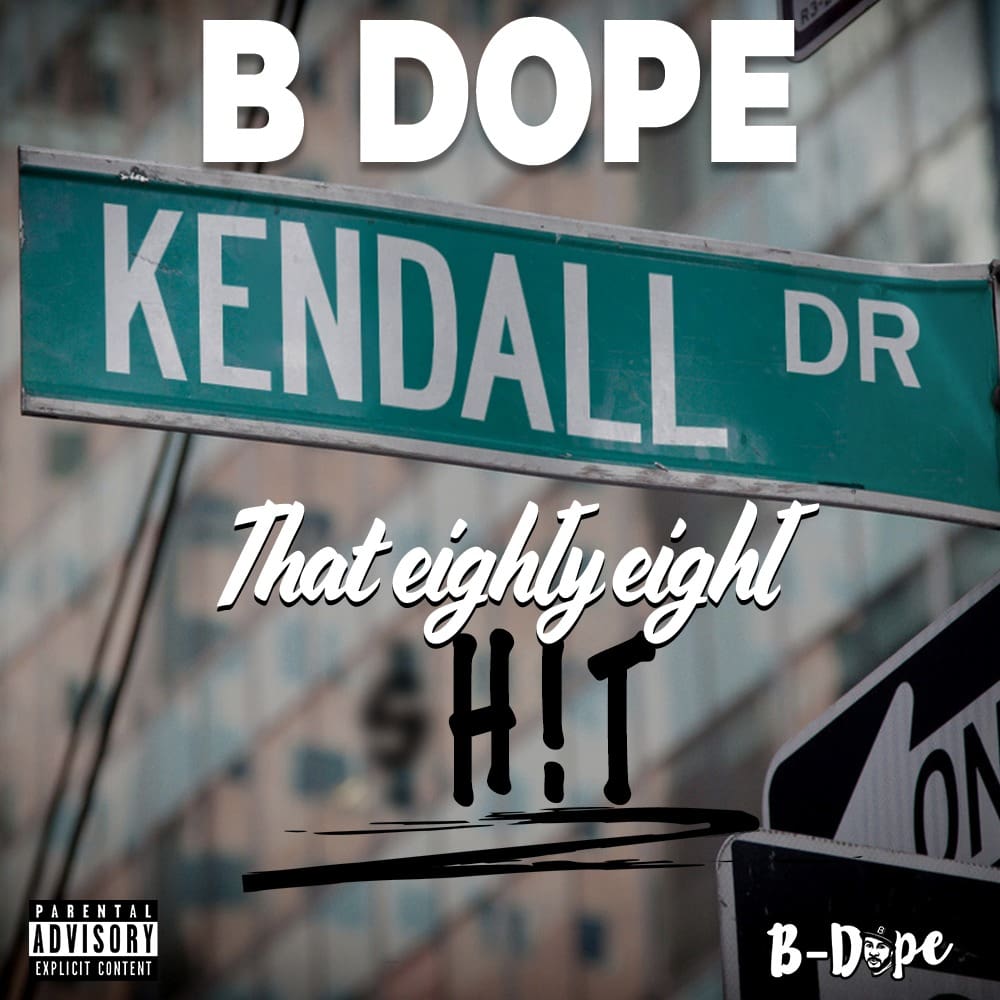 DOAMPEACE – THE GOLDILOCKS ZONE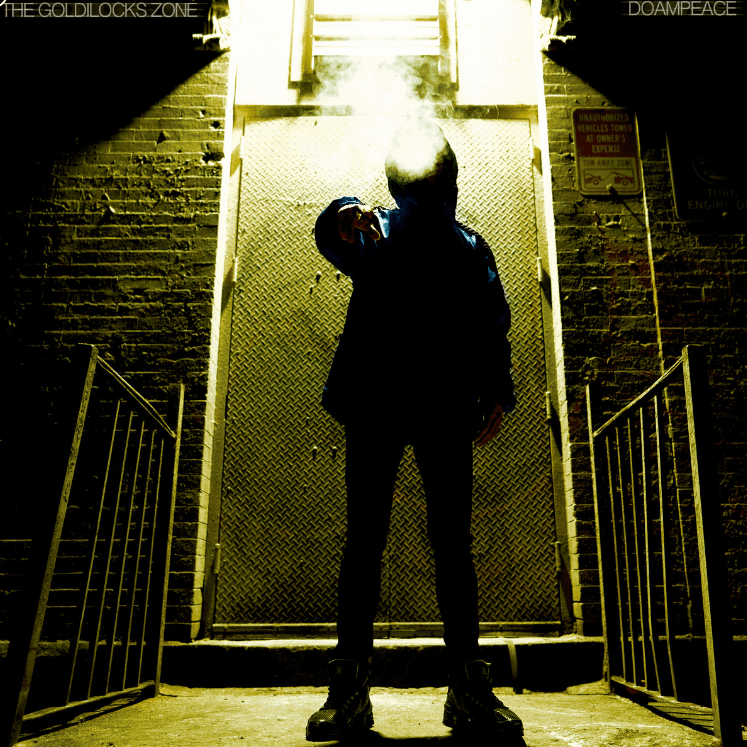 WVCC Radio first caught wind of DOAMPEACE when covering his collab with XP THE MARXMAN and PRODUCER NEF, LATE NIGHT VIEWS, but he's been tearing shit up with his crew DXA way before he ever met the Big Mijo. Hailing from New York City, as a member of the 4 man unit known as DIRTY XPLICIT ARTIST or DONT XPECT ANSWERS, the golden-crowned spitter known as DOAMPEACE made a name for himself as a solo artist and member of the DXA sub duo DOES BROS with rhyme partner/producer CALAMITY CHRIS. After several group albums and a few solo releases, DOAMPEACE started hitting the lab in Dec of 2021 with long time Partner In Rhyme and Producer DFACE, & Recording Engineer WILLIAM BOSTICK, to return at the end of 2022 with a work of art more golden than silence at a library. You're going to need some aviator sunglasses for this one. Shit is bright AF in "THE GOLDILOCKS ZONE"
From the smooth flute intro of WHATEVER IT TAKES, we are introduced to the stellar production of DXA's DFACE, and "a better version of DOAM's best version" as the Sunshine Scalped Spitter shows us why the honeys "Call him Papi (Poppy) so much he tested positive for opiates.". DOAM once again displays his crooning abilities that he flexed so heavily on LATE NIGHT VIEWS, adding the perfect finishing touch on an already buttery banger. This flows smoothly into the lead single from the EP, RED LIGHT GREEN LIGHT (Video Below), which has been on heavy rotation on WVCC Radio and has become an audience favorite. This joint reminds me more of the blood soaked 1st stage of Squid Games than an innocent Kindergarten race during recess. The Visuals are crisp and top tier as DOME takes you up on the New York skyline for a birds eye view of THE GOLDILOCKS ZONE, high above the Stop and Go traffic of the City that Never Sleeps. You wont be sleeping much either once you play the ultra hype FOUR EYES. PEACE comes down from the rooftops clowning over a raucous breakbeat and wind section loop (DFACE seems to be a master at flipping Flute Samples), which will keep heads nodding and BBoys taking to the linoleum. His Wordplay and flows are sharper than a Dance Crew in matching Adidas Track Suites and Kangols, and he delivers a hook that's just as much fun as it is informative & melodic, making this one of my favorite songs on the album. GO TO YOUR HEAD is another jazzy street scorcher where DFACE keeps the breaks playing for DOAM to show off skills that would have fit in as perfectly in the 90s Golden Era as they do in this modern Golden Renaissance. HAIRGREASE sounds like it could have come out of the BEATMINERZ secret stash as DFACE lays down a warped bass line loop that DOAMPEACE proudly lets his hair down on. The only guest appearance on the album comes on SEEN A LOT, from West Coast Family, XP THE MARXMAN, who has become somewhat of the Fresh Coast Xtension of DXA since he combined DXA and his RA (RHYME ADDICTS) Crew on his NOMADS collab project with DXA Producer ICE ROCKS. Nowadays, you can usually find these 2 rocking stages across the country, spreading the legacy of both of their Hometown crews from state to state as they grow their own Fan Bases. Once you meet and kick it with DOAMPEACE in person, you can't help but like the dude. He is breezy as a Pacific Ocean Wind, Funny as a Kanye trolling Pete Davidson, and Talented like its nobody's business. On the album closing WORDS GET AROUND, he goes all in and cashes out big over the Jazzy Sax, Xylophone Bap that DFACE cooks up for him to get lyrical, technical and musical over, as the East Coast Hip Hop Sinatra delivers the funk, His Way. "THE GOLDILOCKS ZONE" is for the lover of street hop with lyrics that make you rewind several times to really appreciate the Rhymes. You can tell DOAMPEACE comes from a serious dojo where steel sharpens steel to the point they can cut you from across the country. This project not only makes me want to hear more from DOAM, but also makes me want to dive into the DXA (The DOPEST XISTING ACRONYM) discography to see what other gems I have missed. If the "THE GOLDILOCKS ZONE" is any indicator, there are some interesting chambers to be discovered in the DXA Dungeon. Check out DOAMPEACE on Bandcamp where you can also find his crew's past releases.
https://doampeace.bandcamp.com/music
HOMEBOY SANDMAN – STILL CHAMPION (Produced by DECA)
Taken from HOMEBOY SANDMANS Bandcamp Album Info:
Following a 19-stop tour, the incomparable Homeboy Sandman and MC/producer Deca come together to release Still Champion, a ten-song masterpiece brimming with positivity, deliciously soulful production and enough affirmations to move a mountain.
After first being introduced to Deca's music back in 2020 via mutual friend Matt Diamond (who sent him the Colorado MC's single "Clay Pigeons"), Homeboy went on a deep dive, eventually discovering "Fairburn" off of the mostly instrumental effort Forest Agates. This beat became their first collaboration, "All Because of You," which dropped in January 2021. The song perfectly set the tone of what was to come.
The LP serves as a spiritual apex (something Sand notes he hasn't felt close to since his 2010 effort The Good Sun), with a victorious tone as he once again finds himself creating from a happy headspace.
The unmistakable sense of connectedness is something Sandman directly attributes to Deca's production and approach to songwriting, of which he counts himself a huge fan. Specifically, he praises how [Deca's] music focuses on what one could consider truly meaningful. He doesn't boast about how great or cool he is in his rhymes.
Homeboy is–admittedly–a much different artist, not one to shy away from injecting ego into his discography; however, they sonically connect like peanut butter and jelly.
The resulting influence from their musical partnership sees the New York rhymer remaining steadfast to an optimistic, grateful vibe, never wasting time on typical rap-isms or anything devoid of a message.
This is a pivotal project in Sandman's deep catalog. It's the end of an arc that began with 2019's Dusty, an album he loved at the time but unabashedly considers the furthest depth he strayed from God. Likewise, in his eyes, the follow-up (2020's Don't Feed The Monster) served as a rock bottom. While there were signs of the hard work he's put into his mental health apparent on his last EP There in Spirit (see the song "Feels so Good to Cry" as an example), with Deca's curation in tow, he has now reached a point of feeling powerful again.
Having learned from faltering in different ways throughout his career—and life—this album delivers a powerful potency not felt or heard in past releases. Still Champion is chicken soup for the soul blended in a pot with the best Ted Talk you've ever heard.
PLANET ASIA x SNOWGOONS – U.Z.I. (UNITED ZEITGEIST INTELLIGENCE)
Written by: Presha
Cali Vet, Planet Asia, expands his impressive catalog of quality Hip Hop with his new Snowgoons collaboration. The Snowgoons are a production team out of Europe whose gunpowder keg production pairs well with the Fresno firestarter. Their EP "U.Z.I." is an acronym for Universal Zeitgeist Intelligence and consists of six tracks, but also includes the instrumentals. The word Zeitgeist has to do with the spirit of an era, and it's use in the title reflects the German-based beatsmiths' influence.
Their provocative cover art, an Uzi with a crucified Jesus painted on its side, represents our contrasts and contradictions, or perhaps it represents how scary the truth can be. The opening track, "Splashing," stays consistent with this theme as it sounds both holy and homicidal. "Pistol Grip Pump" goes hard with the bars and a boom bap backdrop that sounds like Hip Hop espionage, and the Jay Royale feature takes no hostages. Flash's feature on the following track, "Metabolism," sets the eery tone like Michael Myers on Halloween. For "Scud Missile," Planet Asia brings his goon gospel to the war zone, baptizing believers as bullets whiz by. "Brick & Motor" is raw and uncut, and the EP concludes with "The Office," which strings together guitar samples for a gully groove. U.Z.I. is both art and war, and Planet Asia is a militant minister, sermonizing his street tales and giving us truth and light with a killer delivery.
PHILL ISRAEL – 7TH RING VOL. 2
Written by: Presha
In 1998, Michael Jordan and the Chicago Bulls had won their sixth NBA Championship. Fresh off of winning it all in three consecutive seasons and bringing home the Larry O'Brien trophy in six out of eight years, Jordan was prepared to sign for another year and attempt a four-peat, something that hadn't been achieved since the Boston Celtics did it in the 1960's. So what did Bulls General Manager Jerry Krause do? He dismantled one of the greatest basketball dynasties of all time. For Jordan, it was maddening. In the final episode of "The Last Dance" documentary, Jordan speaks of his frustration at not being able to at least attempt to capture a 7th ring: "It's maddening because I felt like we could have won seven. I really believe that. We may not have, but man, just not to be able to try, that's just something that I can't accept for whatever reason. I just can't accept it." Jordan would have rather tried and failed than not to have tried at all.
Chicago emcee, Phill Israel, gives his city their 7th Ring, with his newest EP consisting of seven songs that tie his hustle to a higher source. "The 7th Ring, Vol.2" is not just jewelry, it's a symbol, with Phill's faith at the forefront. The 7th Ring is refreshing, not simply for the victory it represents, but also for the Biblical-like revelations that ring throughout. The pinnacle of this project is reached on the track "Brotha Jesus" where Phill gets prophetic while performing his holy boom baptism. ("The lake of fire steady brewing/ and they don't even get it") On "Ignorant Bastards" Paul's Cousin shoots his shot and swishes with a fiery sixteen. Phill Israel and his Family Over Everything imprint are in the gym and aiming to win. The attempt itself is already a victory.
MAZE OVERLAY – VITA CRIMALE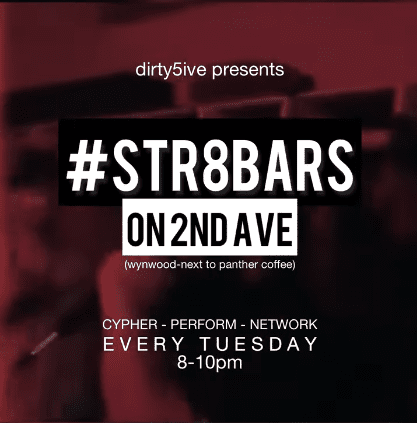 CINO THE GOD – KNIGHTSKYE
Not only do we have a vibrant Indie Hip Hop Scene in Miami, we also have a lit Battle Community. Going back to the days of Freestyle Battles Over Beats in the 90s where names like B-DOPE, MR. MIC RIPPA, INFINITE, J-PURE, SERUM, JIN, WREKONIZE & PARABLE were feared and respected, to the new Era of Accapella Battles where leagues like ART OF WAR 305 have raised up savages like DROPZ 30, DON MARINO, GODDI LUMINATI, L.M.S. and more who have traveled around the Country repping Miami as they graced some of the biggest stages in Battle Rap. One such word warrior, by the name of CiNO THE GOD, has been earning his stripes the hard way, Face to Face, Bar for Bar in the ring since his start with AOW305 in 2017. Since then he has battled in leagues all over Florida and across state lines to prove that a young Latin/Egyptian can stand toe to toe with the best of them.
CINO has spent his early years in the game being underestimated due to his age, his look, his skin tone or subject matter which ranges from Anima Metaphors to Battle Rap Gun Bars, to Divine Geometry, to Consipiracy Theories, to calls for Revolution. If there is anything that CINO lacks, it sure aint knowledge or charisma. I have followed this brother since his 1st battle on ART OF WAR and he always comes with bars jam packed with info nuggets, at an enery level that is usually unmatched by his opponent or any other contender on the card. So when he claims I AM THE ENERGY on his 1st Full Length solo release "KNIGHTSKY", I can attest that this is true. I have witnessed it with my own two eyes.
Not to say that CiNo is flawless as an Emcee or song Writer. He is still relatively new to the craft and has a ways to grow before he reaches his final form, but in this new Era where young rappers are putting out Sound Cloud Singles and Albums from the comfort of their own rooms without ever having moved an actual crowd or even rhymed in public, CINO definitely has a leg up on the Competition who has been at as long as he has. The Accapella Battle Arena has prepared him to perform in front of crowds, even hostile crowds who have no idea why he is on the mic. Once he starts spitting joints like THIS IS SPARTA, DONT START WITH ME (Video Shot by LOGOS OCTAVIO found above), & CINO BACK, the listener quickly finds out there is more to this kid than meets the eye. This isn't a lazy rapper, wasting our time with Monosyllabic Rhyme Schemes and simple Dr. Seus raps. This is a student of the art of emceeing who studied at the school of Slaughter House and pushes his pen to come at any topic from all angles. Just check what he does with cadences on the Album opener NEW NIGHTMARE, and 2DOPE feat Battle Rap Icon DAYLYT. Or on KING FLOW featuring JESSIE POISE, MONEY MILLION MICS, and former AVENGERZ Crew member WELLZ. ULYSSES aka L.M.S aka Founder of ART OF WAR 305 joins his protege on CIVIL DISOBEDIENCE and not only lends a stellar 3rd verse to the song but also lays a hook that most of the country could sing along with right about now. The album features production by KNOWLEDGE MEDINA, GHOST THE YOUNG SAGE, LEANDDRO (2DOPE, CIVIL DISOBEDIENCE and SANDRA feat CIERRA FLORES which is one of the most moving songs on the album), MANI KNOCK, and ZAIDON BEATS, just to name a few. They sculpt the album into 3 parts with their audio vibes, 1. TWILIGHT, 2. NIGHTSKY, and 3. SUNRISE (See Back Cover below for full Trak List and Credits).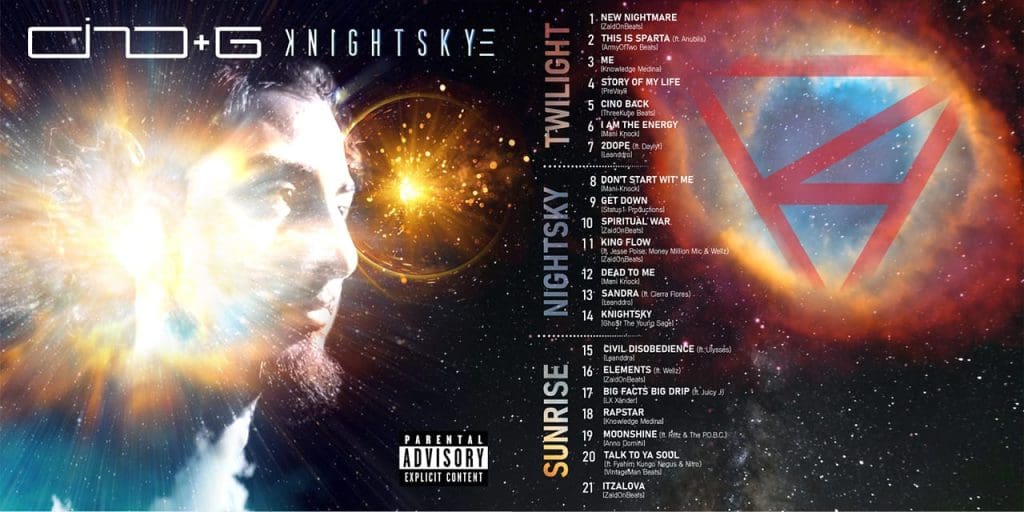 CiNO prides himself in being more than a Punch Line Emcee or "Trap Rapper". It's like he's allergic to the shallow and is obsessed with taking his listener way into the deep end. Not the deep end of the pool, the deep end of the Mariana Trench. On joints like the KNOWLEDGE MEDINA produced RAP STAR he fills the 1st 2 mellow produced verses with encrypted secrets, only to turn it up with a tongue twisting tirade on the 3rd verse after a bouncy beat flip. TALK TO YOUR SOUL feat FYAHIM KUNGO NEGUS, & NITRO is another smooth bop full of food for thought and soul. Def worthy of rolling up, lighting up, and meditating on. As I mentioned before, "KNIGHTSKYE" is not without its faults. For one, it is a bit too long to enjoy a full listen in one sitting. CINO could have easily split this album up into 3 parts, helping to deliver the Twilight, Nightsky, and Sunrise concept of the project. I personally don't like STORY OF MY LIFE, SPIRITUAL WAR, & ITZALOVA, but having only 2 skippable tracks on a 21-song album isn't a bad average at all. All in all, CiNO has shown his hometown nothing but love and growth as he works on his skills daily and grows his brand along with his knowledge and reputation as a Miami Artist.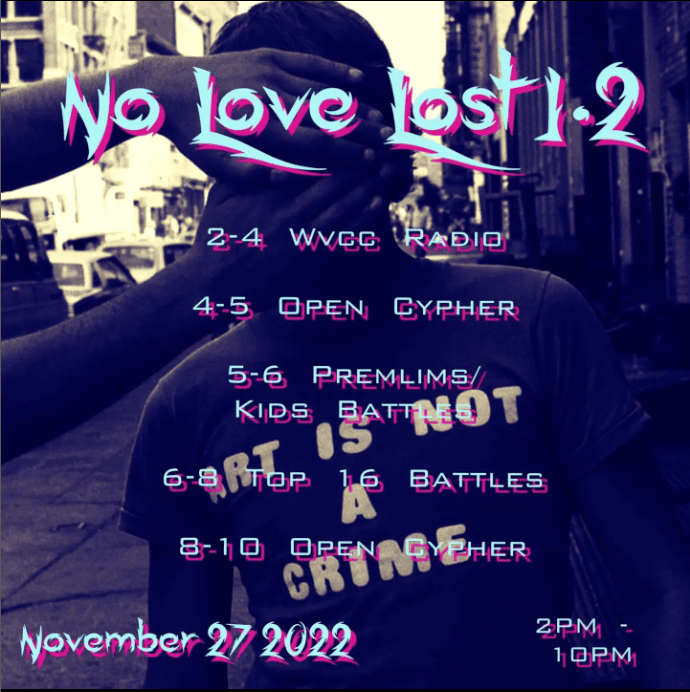 #CyphLyfe #SingleFiles
ISIS ASET x HINES – SOPHISTICATED THUGGERY
It seems Producer SOUL OF HINEZ (or just HINEZ), is massing a small army of Microphone Mercenaires. In the past 3 months he has released bangers with K.RIME, HUGH STONE, LOPEZ MILANO and more. Now he returns with his top Female Assasin, the fiesty ISIS ASET to bully your eardrums with some SOPHISTICATED THUGGERY.
The two have worked together frequently in the past 2 years, collabing for the EYES OF ASET EP in the beginning of 2022 and featuring her on a number of other projects and singles. Now the two hit block again with SOPHISTICATED THUGGERY, the New Single from Her new WORD IS BORN EP. A tune that'll keep heads nodding as often as "Bodies Drop", which according to the hook is daily. ISIS, "The Noble Trend Setter/Virtuous Go Getter" spits the slaughter that "leaves haters faces stuck on Horror" over an ultra tuff electric guitar loop and skull cracking drums.
While chopping it up with Hinez he expressed mad excitement over working on the New Project with ISIS ASET, describing her as an artist with an unmatched hunger and ferocity on the Mic that fits his work ethic and production style perfectly. As a female trying to make a name for herself in the Indie Hip Hop game, ISIS has dealt with her fair share of doubters and haters, who she warns "Rember, What Goes around come back around, Dont be Foolishly Mislead". The way she always comes back swinging her sword, you would think her name was Karma.
You can find ISES ASET and the rest of HINEZ Hit Squad on his latest compilation album OXYGEN streaming everywhere you find music. Make sure to stay tapped in with SOUL OF HINEZ as he has alot left in the tank before the years end.
RECKONIZE REAL x WEAPON E.S.P. – BE WISE
Written by: Presha
NY producer Reckonize Real and Worchester, Massachusetts emcee Weapon E.S.P release a brief but beautiful visual for "Be Wise," a track from Reckonize Real's recent project "Subterranean Obscura." With a landscape as majestic as Reckonize Real's sublime sound, the video ceremoniously connects Weapon's free-flowing poetry to philosophical roots. Weapon, the lone lyricist, stands like Plato at Academus and spews his dialectic among four pillars, which clearly represent the pillars on which Hip Hop was built: deejaying, emceeing, graffiti painting, and break dancing. Like Plato's "Republic," Weapon implores us to see wisdom in a masterful thesis all compressed into less than two minutes.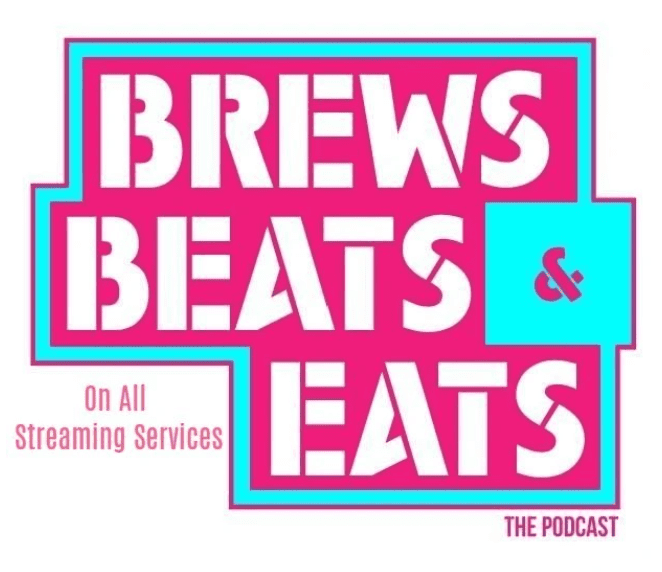 KIL RIPKIN x DEAD POETZ SOCIETY – MOVING UP
Two of my New Golden Era favorites have teamed up to help the culture continue elivating. On their latest Single MOVE UP, N.C/ Brooklyn OG KIL RIPKIN and Philly Beatsmiths DNA & V8 aka THE DEAD POETZ SOCIETY, have combined their talents to provide their listeners with a lift. Wether emotional, spiritual, intilectual, financial, or just musical and lyrical, these brothers know how to point you in the right direction (Upwards and Onwards) and provide the muscle to help get you there. Press play on this thumper and tell me it doesnt give you the energy to carry a couch up 10 flights of stairs. Now put that couch down, sit back and listen to this tune on repeate for a bit, then go and get what God/ Life has for you.
XP THE MARXMAN – BETTY CROCKER
Had a great weekend this past weekend hosting XP THE MARXMAN, BIG TWINS, & RAPPER BIG NOYD in Tampa for the INFAMOUS NIGHT. Have to take a minute to give a huge thank you to the Big Primo for recommended me as a host for the show to LUCHO of UNIQUE STREET MOVEMENT, the Promoter of the show. Thanks to XP, DJ Proof and I got booked and paid to DJ and Host the night. He also recommended #SoFlow Favorites CHOCO VALENS & K LEJIND who he had a chance to see live when he performed in Miami at WVCC HOUSE PARTY in JUNE. Since then XP has shown us nothing but love and opened doors for us as he is doing for so many others. thats why its only right that I share his latest video and remixes to his New Single BETTY CROCKER. Above you have 1 of 2 Remixes, produced by WVCC Radio Favorite WAVY DA GOD, and below you have the BEATENAUNT original to enjoy. Everything that XP puts his stamp is official so play this shit loud with confidence. We aint serving no mids hear. Only High Grade Salamander Piss.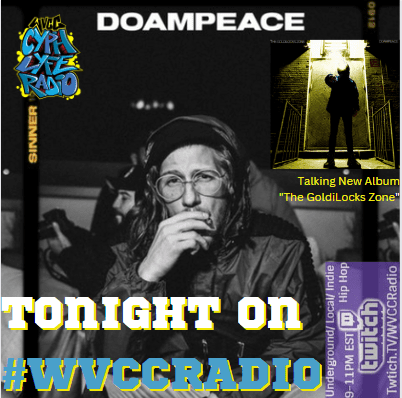 RIAGA – CUMBIA
We got a last minute submission from our family out in Denver CO. EL REY RIAGA comes out dancing all over this bitch like CUMBIA on his latest single. He not only man-handles the microphone with a dirty bilingual flow, but he handles all production duties on this banger that is impossible not to bounce to. RIAGA is looking to come down to Miami in March to perform at Calle Ocho, and by the sound of CUMBIA, you might just want to book him on your stage. This is that shit to get the crowd jumping. The invite has already been extended for him to come down and rock with WVCC for HOUSE PARTY MARCH – ARIES BASH 2023. We'll keep you up to date with everything he drops until then.
Make sure you tune in tonight as we break CUMBIA on WVCC RADIO during the CYPH LYFE INBOX 9:45 to 10:15pm EST.
WEEKEND BAG 64 SPOTIFY PLAYLIST
Now you can enjoy a Mix of the Weekend Bag right on Spotify. Put it on Shuffle Play for the Best Experience. https://open.spotify.com/playlist/5uvdrcFwsaiOnTsFWX8A3c?si=d3720507b79a453a