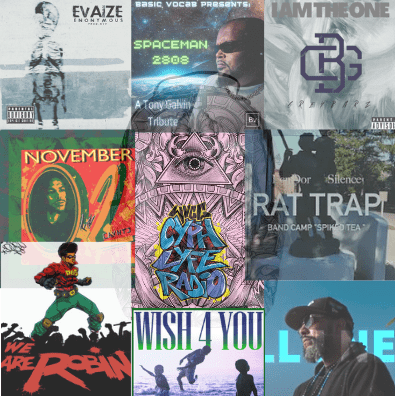 Your plug for New Indie Hip Hop News and Reviews.
R.I.P. Tame One and Hurricane G. When one of Hip Hop's young stars get their lives cut short, it stings and leaves alot of unanswered questions. But when our legends pass away out of nowhere, it leaves the culture with a huge whole in our hearts, and sobering realization of our mortality. You dont necessarily have to be a rich rapper making a target out of yourselves now adays. The reality is, all of our lives are temporary. Thank you TAME and HURRICANE G for using your time with us to enrich our Hip Hop Community with your presence and energy, Our Hip Hop Soundscape and Landscape with your Art, and our Hip Hop History with your stories and work. May you Rest in Power, Transition in Peace, and may your memory live on as long as our Nation Lives. Lets get to the Bag.
EVAIZE – ENONYMOUS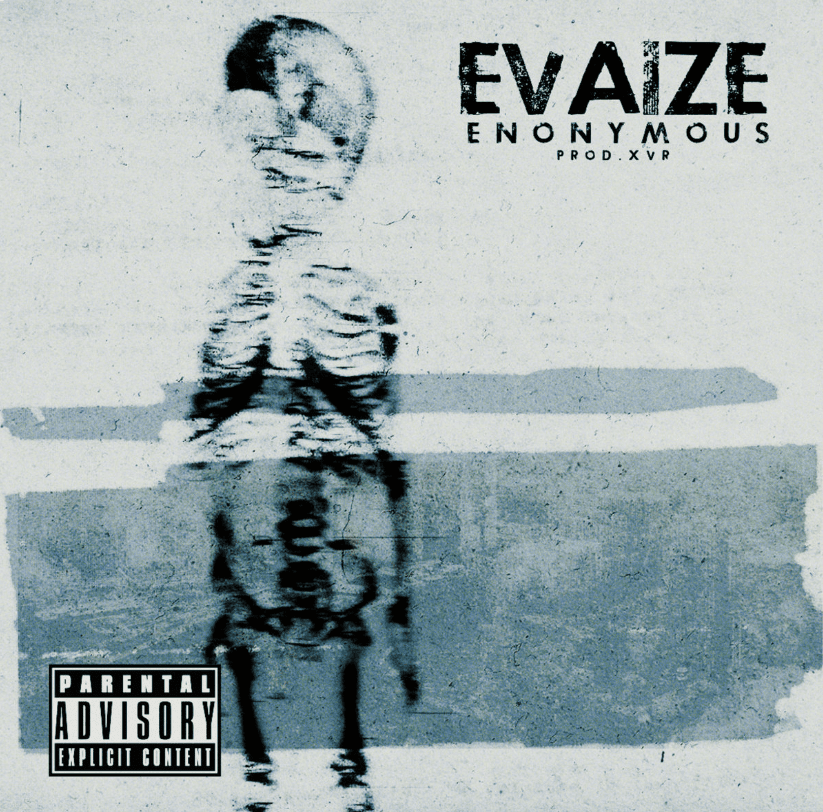 Last Monday we celebrated Halloween as a country, and amongst the plethora of Halloween Themed Hip Hop singles that were released on that day (in hopes of making it onto some Haunted House playlist or something?), one of the projects that stood out was ENONYMOUS, the latest EP from Miami's own EVAIZE. Produced by XVR, Recorded by THE FILTH at their Home Base ASYLUM STUDIOS MIAMI, and Mastered by Grammy Award winning DJ FUSE, ENONYMOUS is a 4 Knuckle punch to the Adams Apple. Only 4 songs long, but with tracks as Dirty as DECAY, RUINS, the lead single THESE DAYS, and the socially charged C.O.P. (Criminals on Payroll). With subject matter this serious, you dont need 18 songs to deliver your message. EVAIZE is very familiar with the process of Loss and slowley rebuilding after losing something important to you. Through the years I have seen him Evaize build a strong relationship with his only child, Rain. Setting her as his top priority on Weekends when he takes on the Single Father role like a champ, and even on Weekends when he is not on Daddy Duty, he lives every moment to make sure she has what she needs. So on the album opener, DECAY, when he talks about the natural process of everything coming to end and rotting away, pay attention cuz he is speaking from experience. This EP and 4 projects before it are proof that Decay is only a part of the natural process, because, through the process of decay, the right ingredients and circumstances take place to make way for New Life. Slowly but surely, Day to Day, it seems EVAIZE is living his Best Life at the moment or at least a life that seems to get better, like his skills with each new project.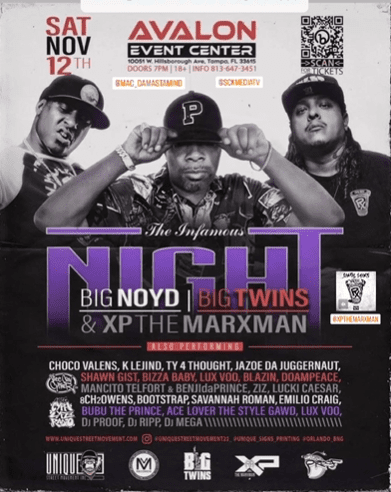 GREYBARZ – I AM THE ONE
It was once said that hip hop was a young man's sport. We would see our Hip Hop Heroes like RAKIM, BIG DADDY KANE, KRS, And other slowly getting less shine as the Labels turned their focus on the New Flavor of the month. If the last 5 years have shown us anything Its that the "Old Heads" like Grizelda's Benny The Butcher, Conway, Busta Rhymes, Joel Ortiz and Crooked Eye, Onyx, Nas, Jay and the Wu are putting out the top Quality Hip Hop, selling out tours, and making money independently. All because they didn't quite on their passion, when they were told to hang it up, they still give it a 100 Percent and we are blessed as a Hip Hop Nation because of it. Washington DC's GREYBARZ has been there. Paying decades of dues in the "Diamond District", grinding on his music until the point of burning out. After taking a necessary self healing sabbatical, the gray bearded GREYBARZ is back bullying beats on his new full length LP "I AM THE ONE".
From the album titled intro, GREYBARZ's grammer gymnastics over the AUGUST ROOK Produced I AM THE ONE gives me fond flashbacks of BOOGIEMONSTERS Vex The Vortex as GREY "the one who was slept on (stepped on)" drags us "20 Thousand leagues under the sea, so his Depth's Strong/ Feeling the Pressure, Weight of the world on my shoulders/ Deeper I go the water grows colder so zi soldier on/". The cuts on the hook make the song shine and deliver the thesis of the album perfectly. You know that Hip Hop you been hoping would come back, He's here.
The 2nd song on the album, THE DREAM, is one of the Best cuts on a thick project. Its jazzy saxophone intro makes way for a gorgeous string, bass and break-heavy bop that GREYBARZ inflates like a Macy's Day Parade Balloon with his endless stream of "diamonds, not glass that I'm trying to break through". He flips a genius melody scheme "Stream In it/ Team In it/ Waters are Choppy so we lean with it/ we got more streams to go so full steam with it/". In between 3 wonderfully written verses BARZ keeps your attention by way of a hook that makes us think of "Longevity for our seeds/ As we inhale and we breathe/". THE DREAM flows magically into NO PRESSURE, a WVCC Audience-approved banger. BARZ and E-DAWG deliver an Emcee's Theme Song which I personally have had on repeat on my playlist. WRONG WAY feat MELIKE NOR took me a little time to get into, but when I started to pick up on the information GREY was putting down he had my full attention. I DON'T LOVE YOU ANYMORE left me wondering who exactly BARZ was referring to. A Toxic lover, A selfish Friendemy, or is it the time-tested metaphor of Hip Hop personified?
At the halfway point of the album, "I AM THE ONE WC DRIP", I am finally aware of how many different styles and vibes GREY and AUGUST have served is just in 6 Songs. BARZ and SICKInTheHEAD devour the Def Jux Underground flavored ROOK burner. This is followed by another album favorite IT'S REAL feat our PHIX FAM, Arizona's ROB GONZALEZ. These 2 have great chemistry as can be seen later on in the album on the 1st single off the LP, the CAINAAN produced NO MISTAKES feat ROB GONZALEZ & Brooklyns' PAULA PERRY (another big banger). Whether he's flexing on his Bragging shit (ME), or down to earth, just another DC neighbor trying to survive another day (A PIECE OF HOME), GREYBARZ is spilling the kind of sauce that tastes good on anything you going through. He introduces all of his features much better than I could on LETHAL PROLOGUE as he drops an unreleased verse from the 90s which would burn your eyebrows off if you heard it in a cypher in 2022.
The album closer is a Family bum rush as GREYBARZ makes sure you know the school he came from. SINS OF THE CLANDESTINE, GREYs crew from the 90s made up of GREY, Femcee DAZE, ROB WONDER, and AUGUST ROOK get busy on LETHAL LEGACY 90S REVISITED. GREY let me know that this track is really a mix of cuts from 5 different songs from over the years that he melded together on a track to honor his crew. The final product sounds like SINS OF THE CLANDESTINE got together in the lab again for one last lethal posse cut. Hopefully, this gets them all itching to make a new record together.
I feel a kinship with GREYBARZ as I can relate to practically every song on I AM THE ONE. This is Good Hip Hop for those in the culture who grew up with Good Hip Hop and have been waiting for it to make a comeback. Trust me, GREYBARZ is one of The Ones.
BASIC VOCAB – SPACEMAN
This album is both, for those who had their lives impacted in some way by the Late Great TONY GALVIN , and for those who never had the blessing of meeting him or hearing his music. To be honest, there can't be many who grew up in the 90s who can say they never heard one of TONY GALVIN's hits on Slip and Slide records, they may just not have known it was TONY who produced it. There is a bigger chance that many people may not know that along with producing Mainstream Down South Hits, TONY was also creating some of the most official Hip Hop to come out of Miami with his Trio BASIC VOCAB. 2 Years after his passing, MENTAL GROWTH & JL SORELL return over 7 unreleased beats by "THE SPACEMAN" TONY G, and invite the listener to a BASIC VOCAB Reunion outside of Time and Space.
On "SPACEMAN 2808: A TONY GALVIN TRIBUTE" long time fans of BV are transported back to days of THE GENERAL DYNAMIC & A BETTER WAY as the chemistry between lyricists JL & MG, and Producer TG creates musical works that give me the feeling I got the first time I heard ATCQ, DE LA, and NAUGHTY BY NATURE. Soulful, Feel Good Hip Hop with a Hard enough edge for the Street, and a maturity that wasn't afraid of spreading the truths about the streets that others were just over hyping. Once the Cinamatic intro of 2808 fades, "the Ronin", SOREL, MENTAL & TONY, proceed on their mission "to restore balance" to the game. If Hip Hop is sick with Mimicry and Over saturation, BV has got the "ANTIDOTE". Their lead single off of SPACEMAN 2808, ANTIDOTE is a BBoy Crews dream come true. TONY lays down a combo of xylophone and piano keys laced with a Break Chant Sample that gives you instant Native Tongue vibes. MG & JL know just what to do on TG burners, this is home, and they hold it down like Life Long Land Lord's. Over the strings loop of PASSIONATE PENMENSHIP they drop a Covid Era documentary that only seems dated because of the rate at which the national disorder has kept growing. We are treated to a fire feature from Miami's JACC who absolutely murks his opportunity to honor his OG TONY GALVIN on his Tribute Album, as cuts by DJ KNS deliver the message of the song with precision. SHE CAN GET IT is a prime example of TONY GALVINs mastery of creating different Moods and Vibes with his Music. We go from Ultra Political to Hottie Body Mover in the blink of an eye and it feels as natural as hitting the dancefloor when Electric Relaxation comes on, and J & M can cut a rug with the best of them. My current favorite track off SPACEMAN is the highly addictive SUNSHINE THRU with its 60s folk sounding sample and Organ keys that TG caressed to life. SORELL and MENTAL GROWTH flex so effortlessly over the Beat giving you a view of their skills and their tropical surroundings. TONY could always get introspective with it also, and JL & GROWTH take the opportunity to show us all a reflection of our INNER DEMONS. The most touching moment of the album however is the SPACEMAN closer, FALLEN ONES 2, where the brothers open up about their life after losing their Kin, the founder and foundation of their group. SORELL shares "I'm taking solice in this music/ and if time heals, it feels like No Time since the News Hit/". MG recalls "Nights in Richmond Heights, Building sessions in your garage/ Laughing, talking for hours, Not Trying to wake your moms/". Lines like this bring tears to my eyes as I consider the labor of love these brothers have taken on. To create at least one last album that incapsulates the talent, the energy, the wisdom, the fun loving spirit, the humility and greatness of their union as BASIC VOCAB. SPACEMAN does this perfectly within 8 tracks. If you never knew TONY GALVIN, this is a wonderful starting point. Trust me, go back and Do the knowledge. As you can hear on the Outro, your life will be better from knowing him.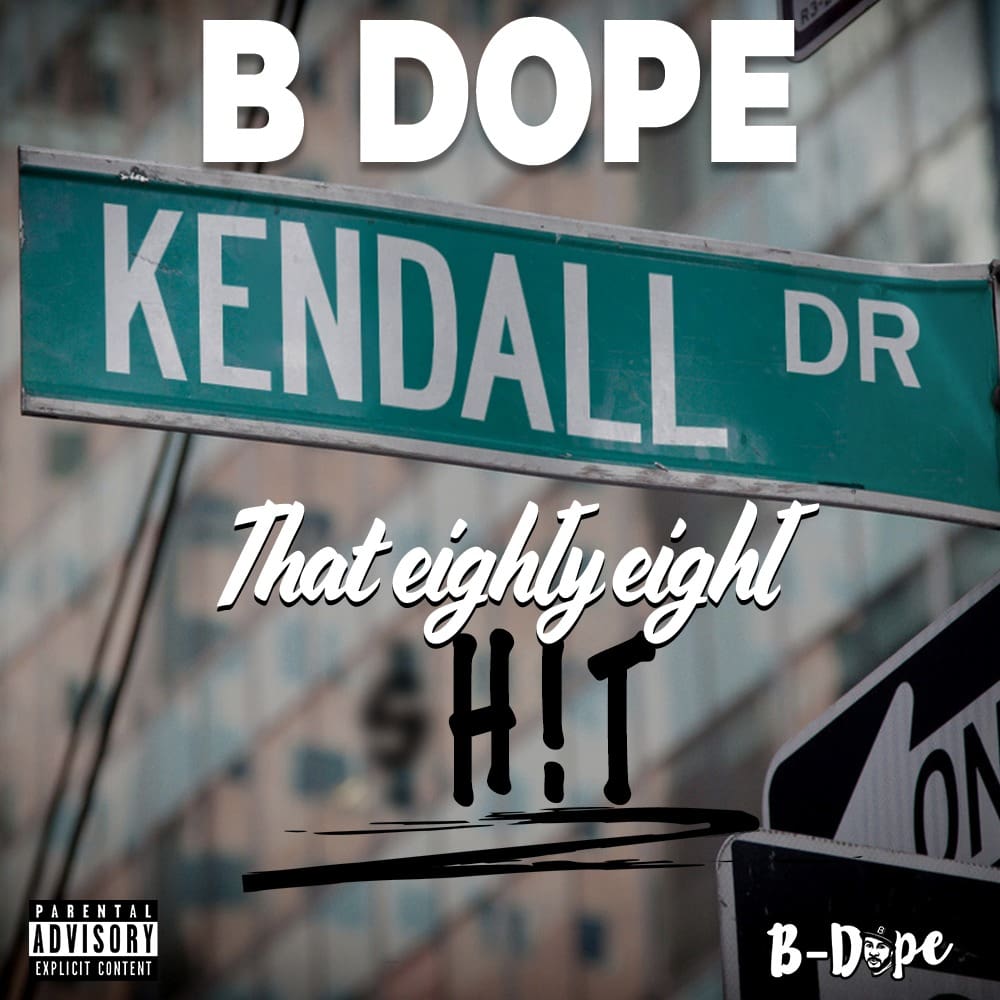 6TH FLOOR – STATESIDE
Written by: Presha
UK producer and DJ, 6th Floor, of the 6th Floor Show with Coxy and Betsy, connects with a bevy of US emcees for "Stateside," consisting of fourteen tracks that travel not only across continents but across an expansive range of lyrical content. From the festive vibe on "Party on the 6th Floor" feat MR. J, VONNIE G, TreLAMOND & NDaKUT, to the enlightened scriptures on "Words of Wisdom" feat INTELLECT, YASAD ONE & DJ NAVIN JOHNSON on the cuts, to addressing depression, like Boston's JFLIZ does on "Some Days," 6th Floor's offering gives us a borderless selection of sounds.
Traveling sometimes doesn't go as expected though. Perhaps we think a cruise to the Caribbean will be all sunshine and palm trees, and instead, we experience storms and sea sickness. However, being able to travel is a joy in and of itself. Being able to reach beyond the confines of our comfort zones frees us, challenges us, and feeds our multidimensionality. Listening to 6th Floor was a journey, with both rough seas and jet ski's. The opening track "Way of the Gun" featuring Ohmidas docked without an issue, but I had to bypass "Stop Playing With Me" like a switch in a ship's itinerary. It was just too windy for me. As we returned home for the last few tracks, the weather cleared and I enjoyed the sunshine and culture. The Stateside experience isn't one dimensional by any means. It's a mixed drink on a swaying ship, but well worth the trip.
ABSTRACT RUDE – LA BASIN
PROJECT BLOWED Protector and Los Angeles Underground OG ABSTRACT RUDE has dropped a little Maxi Single on us over the weekend. LA BASIN is a 3 song Maxi with Acappellas and Instrumental versions of each of the 3 songs. LA BASIN (Video Below) is an ultra smooth ride around the city of Angels where, as we have seen in the past year, "You don't ever want to get caught up in a Tangle". The legendary L.A. Underground Promoter knows a thing or two about "LA NIGHTS" and he gives you a proper tour while harmonically delivering a pair of verses as only AB RUDE can. He brings back the 2Pac Classic hook and tells you what it means to ABBY RUDY "TO LIVE & DIE IN A TOUGH CITY LIKE L.A." California, and specifically Los Angeles have gotten a bad reputation as of late with all of the recent murders of Young Rappers like PnB Rock. Given, the death of TAKE OFF last week in Houston proves that rappers arent only being targeted in L.A. The passing of TAME ONE & HURRICANE G further proves that its not only Violence silencing our Hip Hop Public Speakers. ABSTRACT RUDE is already considered an "Old Head" in his community, where once upon a time, he was just one of the young cats paying dues for a chance to shine. He has grown with the L.A. Underground and watched his Angelic City evolve, and whether its evolving towards Prosperity or Disparity, AB RUDE is still proud enough to call it home and sing its praises. As we mourn the passing of 2 Great Emcees on the East Coast who were mostly considered Underground, and are just now starting to get their flowers for how ILL they were, lets take some time to give ABSTRACT RUDE his flowers while he can still smell them. He has raised a standard in West Coast Lyricism and Performance and maintained it for decades, he deserves his props even when the release is only 3 songs long.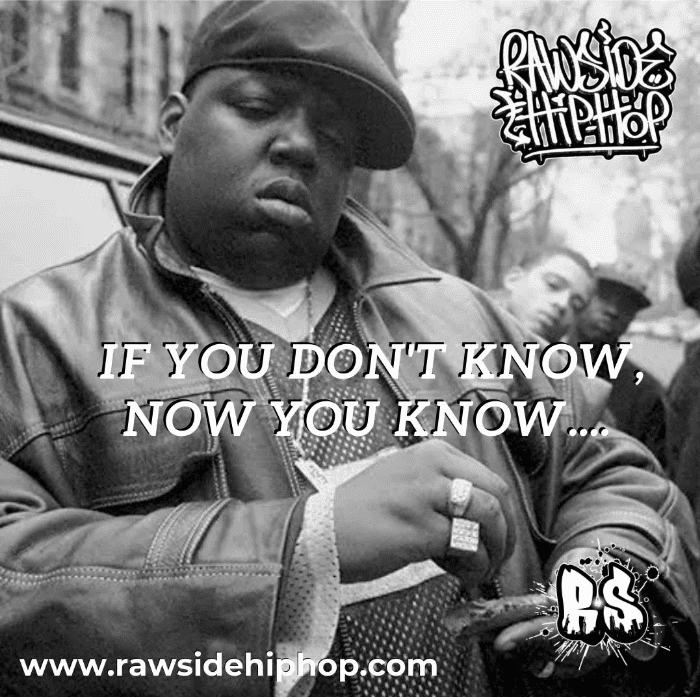 AYNT – 0 FOR 2: NOVEMBER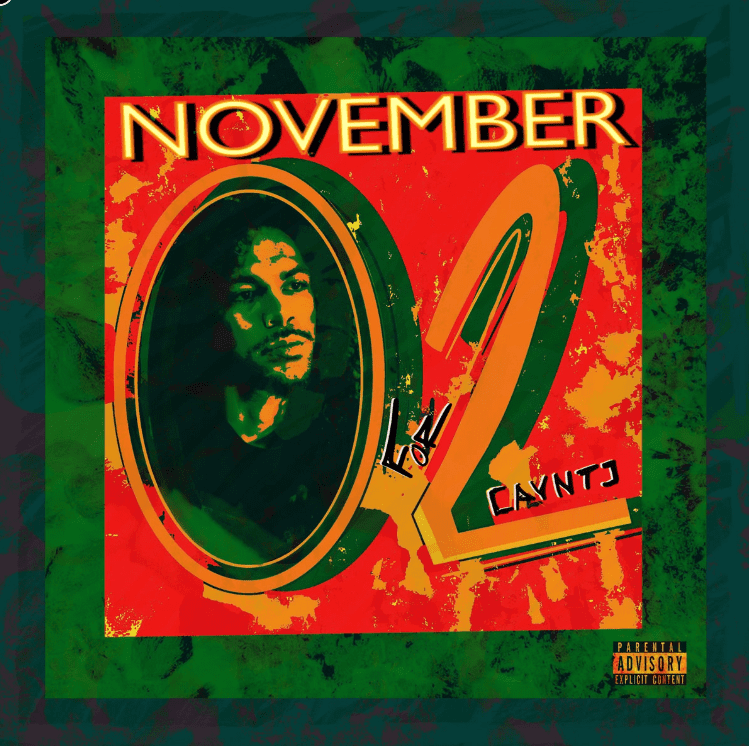 A month after dropping his INSOMNIA 2-NOSFURATO EP, the M.I.ANIMAL known as AYNT is back with his 2nd release of 2022, "0 for 2 (NOVEMBER)". The 10 track ep is produced entirely by AYNT this time, and joints like TALKING NONSENSE shows off how dope Anthony is on both the Mic and the Programming DAW. He flexes a couple of languages and a flood of different rhyme styles throughout the 10 track EP to prove he is much more comfortable creating outside of the confines of labels. This time the project is dedicated to AYNT's Abuela, as he continues his series of releases to honor his family, which has become somewhat of a priority to the Emcee/Producer. He titles the album "0 For 2", but by our tally, he is actually batting at 100% this year with 2 excellent releases. TALKING NONSENSE, OVERTHINKING, FONDO, CAN I RESTART, SOMETHING ABOUT NOVEMBER, & PEOPLE COME & GO are all standout tracks in my book. Enjoy NOVEMBER for yourself on AYNT's BANDCAMP and take some time to check his other releases while you are on his Bandcamp page.
MUGS and POCKETS – THE ADVENTURES OF MUGS and POCKETS
One of the Pillars of Florida Indie Hip Hop is our brother SWAMBURGER, who first made a splash in the Land of Halloween Horror Nights, Orlando FL, as a founding member of the legendary, Solillaquists of Sound. Now, after some proper going away festivities, and selling off many of his personal belongings, SWAMBURGER has moved to Seattle WA, trading the Sunny South East for the Cloudy North West, and adding a new alias to SWAMBURGER, he is now also known as POCKETS. He's also taken on a New Partner in Rhyme and Vibes, SCARLET MONK who joins him in creating the world of MUGS andPOCKETS. Join them on their 17 track Adventure with Narration and Special Guest appearances by Under Ground Greats CHALI 2NA, ABSTRACT RUDE, & the Late, Great, Supa MC GIFT OF GAB. The caliber of Artist which are featured on most SWAMBURGER albums only attests to how official this Emcee, Producer, Fine Artist is with his craft. On THE ADVENTURES OF MUGS and POCKETS however, the focus is primarily on the synergy between the vocals and productions of SCARLET MONK & the Pen and Delivery of SWAM. MUGS and POCKETS provides an eclectic album that could be enjoyed over a bowl of cereal like a Saturday Morning Cartoon, or over a cup of Tea and a Blunt like a really good book. The above mentioned cameos on GREEN MEADOWS, & FEATS OF FURY are definitely bangers, but joints like FROM THE GO, MEAN MUGGIN (SCARLET MONK shows off her spit kicking skills on this one and even has a Hot Sauce to go along with the Fire they are both dropping), BIG WIN, The experimental MAKE SENSE, the heart touching SURFACE PATTERNS where MUGS once again delivers her Pow-Her-ful Poetry, and 80's GAME all show off the excellent chemistry between the M.A.P. duo.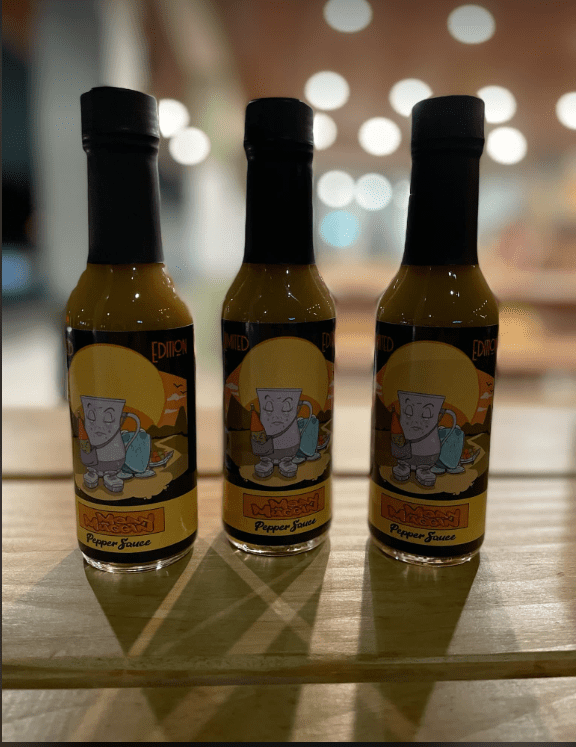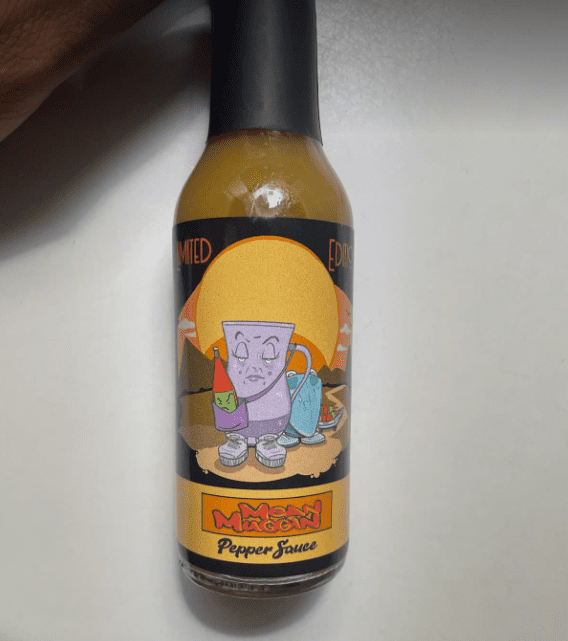 The album is also laced with hints of HOUSE influence as both Artist are originally from CHICAGO and have a huge place in their hearts for the HOUSE MUSIC Genre, SCARLET MONK being an established House Producer herself. They know when to turn the party up with Joints like BE MINE, and when to mellow the vibe out with tunes like CHIMEY, ART OF CHILL, SCARBURGER, and the Summer Romance inducing CHICAGO LOVE. The 17 Song Journey is enjoyable, but even more when you vibe to it with a friend, as long walks always seem to go by quicker when you are step to step with someone you enjoy sharing time and conversation with. Partner up with a Hip Hop/ House Head and enjoy the ADVENTURES OF MUGS and POCKETS together.
Choose your Favorite Streaming Site to Enjoy ADVENTURES OF MUGS and POCKETS on https://mugsandpockets.lnk.to/TheAdventuresofMugsandPockets?fbclid=IwAR1iTBqjgNaURyqDzrBHQGua3VBUniMgmYJoO2EUiCBM_lWdkomiD2TkDIQ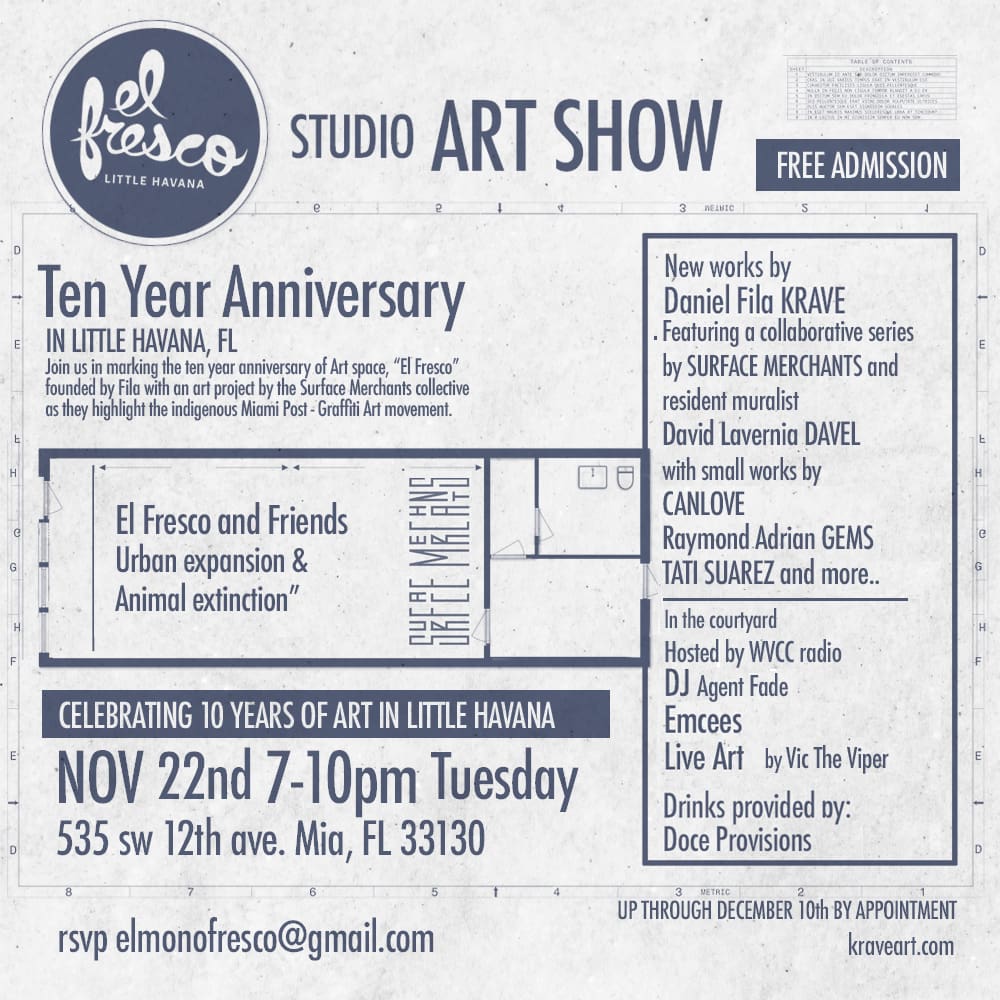 AGONY "THE SECRET WEAPON"
One of the Highlights of last week was tuning into AGONY's IG Live Stream where he gave a sneak listen of OPEN BUFFET 2, his latest Indie Release. The 15 to 20 heads that tapped in were treated to 8 tracks of pure culinary mastery. AGONY not only writes but produces and engineers everything you taste on OPEN BUFFET 2, along with filming and editing the video for the Intro (Below). As he says on the album intro "That Humble shits played out/ like Mumble Rap phased out/ Cocky's the new classy, letting my balls just hang out/" and "My skill set got um like, "Yo, That's You?" / You need your Drywall fixed I could do that too!/".
Each plate that follows differs from the last in style and cadence, and all include an extra special ingredient. Whether it is a dash of EAZIE on the bouncy snake charmer "POSSESSION" where AGO and EAZ make riding the Indian Flute loop look "Too Easy". Add a cup of B-DOPE to the Kendall Western "ROYALTY" and you get a Trash Talk-a-thon that pays respect to our local Legends while putting newcomers to the test with lines like "Don't throw shade, throw rose pedals before me/ B-Dope, Agony, you're standing face to face with Royalty/ KINGS OF KENDALL homie, you're a peasant as you oughta be/ Now do yourself a Favor, Take a Knee and pledge your loyalty/". Delicious!! A couple of spoons of AMINmc turns the Spanish guitar strumming CLAIM into an entire Bop. Both AGONY and AMIN go off on a melodious card-pulling parade which is powered by a harmonic hook delivered expertly by AMIN. Its one thing to have a cut on your album with a smoothly delivered hook, but when that hook is as well written as this one, CLAIM ends up being the Softest and Hardest track on the album all at once, an ode to all those wannabe "Killers who are just killing time". Genius.
Make no mistakes, cuts like the GOLD feature BANG BANG, and the Tropical Tuff, SH!T TO SAY w/ SALAZAR EL TABAQUERO are hard super hard, and MR. BELEAF's guest appearance on I HEAR VOICES is a barfest. The Boom Bap Cypher of BAR CUTZ is a mosh pit of punchlines and raw flows as EAZIE, Older Brother SOOPAMAN, and WXTCH WXLVZ MONEY MOGLY join AGONY on the painfully rich dessert course, topped off by DJ 4 SELF who lays down a flurry of cuts to leave the Buffet a bloody mess on your way out. From the INTRO Appetizer to the warped Bad Bunny Port that closes out BARCUTZ, you can tell Chef Freddy Fucking Crocker took his time and care in remodeling his OPEN BUFFET restaurant before the reopening. Now that the Buffet is fully stocked, staffed and ready to serve the public, Press Play, Step right to the Bars and enjoy to your soul's desire.
KILLA KWABO – KING OF THE QUEEN CITY Vol 1
North Carolina's KILLAKWABO came down and rocked with us at DJ BEN WORKIN's BDay Jam in October. As a host of artists, producers, Emcees, "Godz", and authentic Hip Hop Heads gathered at Esquina De Abuela on October 8th in Allapatah Miami, we were greeted by vibes that are commonplace down South, as KILLAKWABO introduced us to some tracks off his latest release on FAMILY TREE RECORDS, KING OF QUEENS CITY Vol 1. The early crowd vibed with him, and most of all, he vibed with every Performer that took the stage after him, proving he has a heart for this music and culture, way beyond just getting famous himself. Yes, he traveled down to Miami to spread his music, but most of all, he was here to Network with the #SoFlow Hip Hop Community. I rox with that all day.
So when KILLAKWABO sent me the lead single for his New Project KING OF QUEENS CITY VOL 1, I played IN THE DARKNESS for our WVCC Radio Audience, and they ate it up. That's why when KWABO hit me with the link to the full album, we couldn't wait to present it to you. KING OF QUEENS CITY VOL 1 is KWABO's 2nd Full Length LP, after dropping 3 EP since 2020 ( SCANDALOUS, 1980's GHANA, & SLEPT ON BY THE CITY VOL 2) . A 10 Track LP displaying KILLA's laid back party vibe, not all of the joints on the album are my personal cup of tea, since alot of it is more Southern "Trap/Bounce", then boom bap/ Lyrical, but its still a fun listen, and the singles worked at getting the crowd moving during the live show. KWABO is used to being overlooked only to later laugh at those who underestimated him, as he describes on the album opener, the classic rock sampling OUTCAST. With this experience under his belt, he has tightened up his inner circle and set off on his quest to be respected locally and outside of the QUEEN CITY. Joints like BEST IN THE QC, hit the mark with me with its 70's Radio Jazz sample and flow. GONE is another WVCC Radio favorite with a loop that makes me think of "DREAMS OF FUCKING AN R & B CHICK" and verses that make you want to roll up some High Grade, spark up and chillax. Is it me or does that sample switch up during the hook sound alot like the sample used for BLACK STARR "RESPERATION"?? Nice little Easter Egg.
Throughout the album, KWABO comes off as a down to Earth, humble brother, which I can attest is the same way he comes off in person. Just a cool dude who is eager to share his music with music lovers. He testifies about all the hate that is sent his way on "KING OF QUEENS CITY Vol 1", but it doesn't really come off as complaining or bitterness. Just a matter of fact that KWABO has come to grips with and has been grinding through until he finds and grows his fan base. He doesn't wish any Ill Will on his haters, rather he leaves it in the hands of God and prays for RIGHTEOUS JUSTICE. He aint looking to beef, or to throw shade on anyone, he just wants to make Hip Hop that makes the party dance, like the sexy SEE YOU MOVE which should go over well with the females who like a good bop to shake it to. This album may not be for BBoy/ Boom Bap Purist, but the everyday listener who grew up with Hip Hop will be able to vibe with KILLAKWABO's honesty and realness. Those are qualities that CYPH LYFE RADIO is always down to promote and we will have joints like BEST IN THE QC, DANGER, IN THE DARKNESS, GONE, and the album closer WORKED HARD FOR THIS on Rotation for the rest of 2022. The journey has not been easy for North Carolina's KILLAKWABO, but when he is getting the chance to perform out of state and having his music promoted on blogs outside of his hometown, it seems all his hard work is starting to pay off.
Follow KILLAKWABO and KING OF THE QUEEN CITY VOL1 on Spotify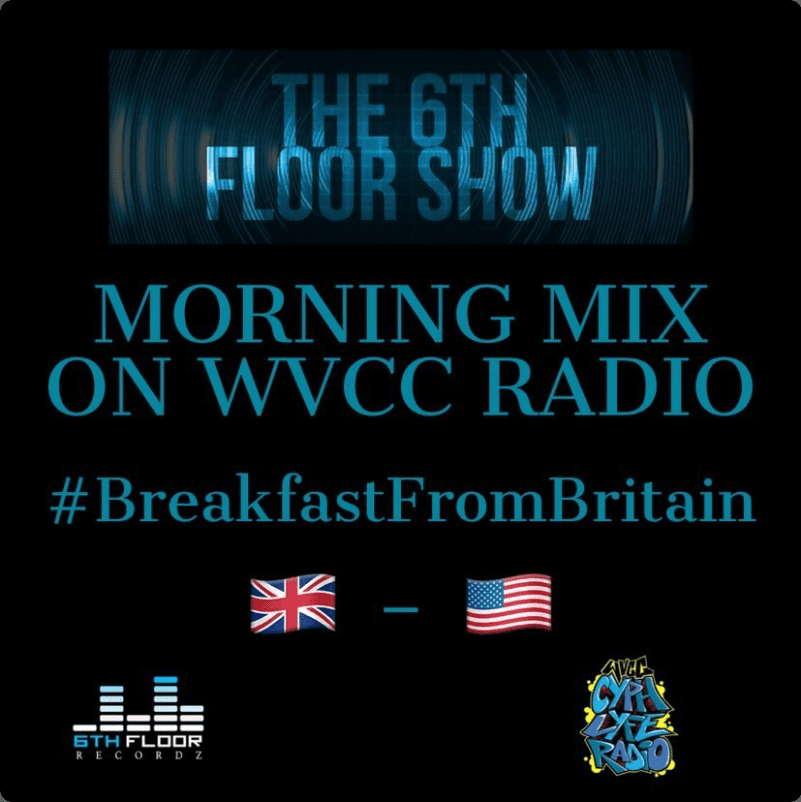 SIHOW THE DOCTOR – POETICALLY HANDLING DOUBT
Today, on the day of the 66th meeting between the Florida State Seminoles and the Miami Hurricanes, I finally pressed play on SIHOW THE DOCTORS New EP, "P.H.D. (POETICALLY HANDLING DOUBT)". The West Coast transplant who now makes a living as a Professor at the University of Miami, SIHOW Is accustomed to having people doubt him. Imagine moving to a new city on the other side of the Country, where you are now responsible for molding the minds of men and women who are around your same age, all while trying to grow your musical fan base in a new scene. As he says on CAME ALONG WAY, "Nothing came easy, Nahhhh. I Overpaid my dues". SIHOW aka Dr. Howard, figured out how to POETICALLY HANDLE all the DOUBT, and in the process of showing and proving himself to his peers, his students, and his New Community of Creatives he has delivered a project good enough to silence the doubters.
From the title track intro to the uplifting Lead Single BLUE SKIES which is a WVCC RADIO Fave, PHD is what the kids today call a Whole Fn Vibe. Cyph Lyfe Picks are WINGS, & BLACK FLOWER where SIHOW pens "They try to Bury me but they forgot that I'm a seed/ and now I'm sprouting up, I'm bout to take the lead/No matter what their tactics, I won't concede/ I'll fight the Gardners until we all Free/. Full of messages of rising up above our pasts, our surroundings, and our circumstances, PROFESSOR SIHOW is an artist I can play loud in the whip while I drive the kids to get Milk Shakes on a Saturday. This is all organic audio soul food. If this is what SIHOW THE PROFESSOR is serving up on a 7 track ep, I have No Doubt that his students are getting properly fed in class. Win or lose today. U.M. still has plenty to celebrate in DR. HOWARDS P.H.D.
DEATH OVER SIMPLICITY – WE ARE ROBIN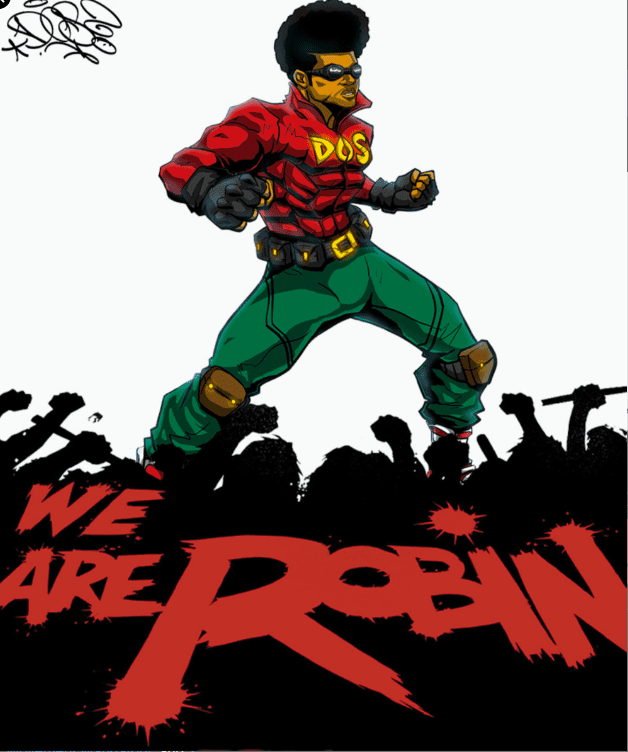 From the lands of the JUICE HEAD Giants and the GENOSHA Titans, Worchester MA. comes D.O.S. aka DEATH OF SIMPLICITY with a new Thematic Album titled WE ARE ROBIN that will have you feening for a bowl of cereal or pop tart and a Batman Animated Series Marathon. On 5 banging tracks, D.O.S. dedicates his pen to telling the tales of the 5 Different iterations of Robyn in the D.C. Universe. Here is how emcee D.O.S. describes the ep.
Artists are generally averse to being compared to their influences as they carve out their voice within their creative pursuits. They can sometimes see themselves as being in the shadow of these influences and reject the comparisons. I wanted to explore this idea using the sidekicks from the Batman universe as a metaphor. The Robin's [Dick Grayson, Jason Todd, Tim Drake, Damian Wayne] each have a track representing them, with a track dedicated to Duke Thomas and the Robin Gang formed in the We Are Robin comic arc.
Do you need to be a die-hard BATMAN & TEEN TITANS fan to enjoy "WE ARE ROBIN"? Not necessarily, but it would definitely help. However, fans of dope beats and great storytelling will appreciate the 5-issue mini-book. To get a real sense of D.O.S. storytelling abilities, check out the video he put together for NIGHTWING and see how perfectly DEATH OF SIMPLICITY narrates the dark evolution of Dick Grayson (See Below). WE ARE ROBIN feat JOE GRIZZLY is the only feature on the EP and the beat and guest appearance do not disappoint. There must be something special about the Comic Book Stores in Worchester MA, because some of the Illest lyricists from the city seem to be lifelong Comic Book fans. I'm glad one of them, WEAPON E.S.P. put me onto DEATH OF SIMPLICITY. Now to check out what else he has on his Bandcamp bookshelves.
https://deathoversimplicity.bandcamp.com/album/we-are-robin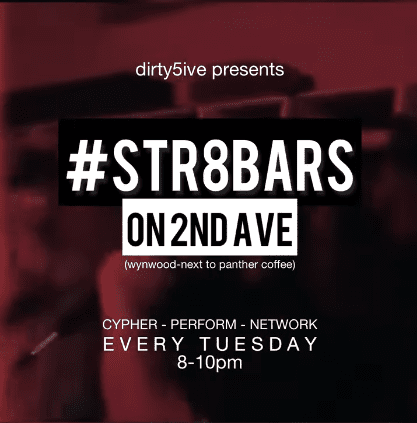 BOLDY JAMES x FUTUREWAVE – MR.TEN08
Written by: Presha
Many of us remember the bully boxer Clubber Lang from the movie Rocky III, who boldly propositioned Rocky's wife Adrian and brought Rocky out of retirement, but how many of us know Clubber Lang's back story. The fictionalized character, played by the menacing Mr T, was written as a man from rough beginnings. He lost both his parents as a child and spent his childhood in orphanages and on the mean streets of Chicago. He survived doing time in juvenile jails and as an adult served time in prison for felony aggravated assault. During his prison stint, however, he discovered boxing as an anger management tool, which led to his challenge to Rocky's reign in the Sylvester Stallone film.
Detroit's Boldy James has a vocal tone more akin to Prodigy on promethazine than Mr. T, but the Griselda emcee has spent the last year training to challenge whoever holds the Hip Hop title. In December of 2021, he released the Alchemist produced "Super Tecmo Bo." In May, he dropped "Killing Nothing" alongside Real Bad Man. And as recently as September, he hit us in the head with "Fair Exchange No Robbery" with Nicolas Craven. Now, with Toronto-based beat maker Futurewave in his corner, he's back in the ring once again ripped and ready to rumble with his newest project, "Mr. Ten08." For ten rounds, the lyrical pugilist slugs it out, bobbing and weaving his intricate street tales. Futurewave's production fits well into Griselda's ominous catalog. The album includes "Flag On The Play" and the recently released "Could Be Worse". Other tracks include the opener "The Whole Hundro", "My Double Trigger", "Disco Fever", "Jam Master J," and "Dormin's," featuring 2100 Bagz. Mr Ten08 closes with "Indivisible," which has some surprising spiritual content, a welcomed switch from Boldy's usual drug talk. I'm looking forward to seeing the continued evolution of Boldy's fighting style. I pity the fool who gets in his way.
#CyphLyfe #SingleFiles
PRINCE DIVINE – ALL I NEED feat AGONY (Official Video)
This was my favorite New Video released last week. We had the honor and pleasure to break the New Visuals for PRINCE DIVINE'S "ALL I NEED" not only featuring, but shot and edited by Common Ground's Secret Weapon, AGONY. An inspirational banger that helps us put what's really important in perspective. New Jersey's PRINCE DIVINE makes it clear that his Passion, His relentless Drive, and His Hip Hop are "A Must Have". As a Father/ Husband/ Emcee, I can relate with AGONY's verse as he tells of a "World that wasnt ready for me, so I made a World of My Own/ Got a Woman, a Girl, and 2 Boys made of my flesh and my bones/ and I love how he reminds us at the end to be thankful for what we already have as he writes "A Modern Day Renaissance man, but trust me the Goals are In Focus / I already have All That I Need, Everything else is a Bonus/" #BARS!!!
As a New Member of the South Florida Hip Hop Scene, DIVINE is no newcomer to the culture or the craft as you can tell when bumping any of the burners he drops on a regular basis. ALL I NEED is the latest single off of DIVINE'S upcoming THE MINOR DETAILS LP, and we suggest you take a minute to follow him on IG @therealprincedivinehiphop and Spotify to be the first to hear THE MINOR DETAILS when it drops later this year.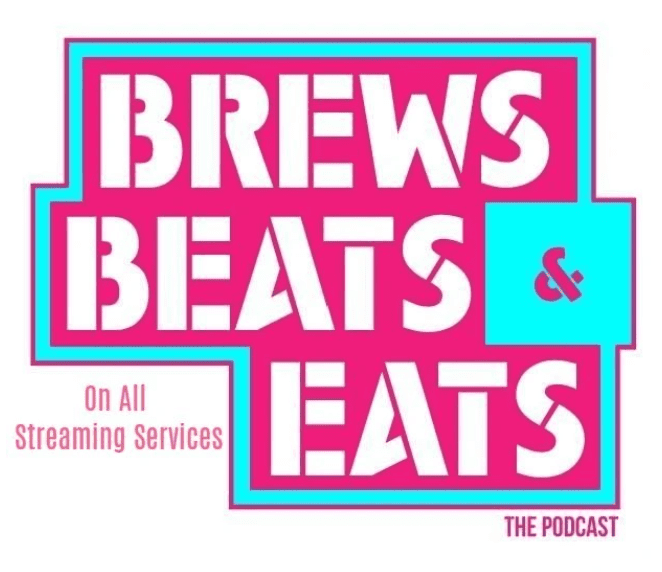 LEN-DOR – RAT TRAP
Our brother from across the Northern Border, LEN-DOR has been grinding non stop since we first heard of him on one of the best posse cuts of 2022, DOPAMINE. Since then he has over-delivered on his promise to keep the pressure on our necks with the release of his VOCAL CODEX EP, and the RHOOK TAPE. He has not only become one of our favorite International Emcee's at WVCC, but he has also become part of the WVCC Radio Family, tuning in practically every week, and staying long after we play his single, showing love and interest in all the other New Records we play. This brother really has a love for Dope Hip Hop and real Lyricism. This is why you need to follow him and stay ready for his upcoming "SPIKED TEA" EP due to drop end of November. RAT TRAP is the 1st single release off of the upcoming SPIKED TEA EP, and over the minimalist beat produced by SILENCE, he spits "While yall busy sparking the sour / While I stand back and spread Showers for 24 hours/ Shorty said "You dont Sleep", I said I'm Jack Bower/". After playing the new video for RAT TRAP all last week on WVCC, and getting a sneak preview of the "TEA" LEN-DOR, SILENCE and RHOOK BEATS are brewing up for you, I can tell you with full confidence, you are going to want an extra large mug of "SPIKED TEA" when it drops 11/31/2022 on Bandcamp. https://len-dor.bandcamp.com/track/spiked-tea-tape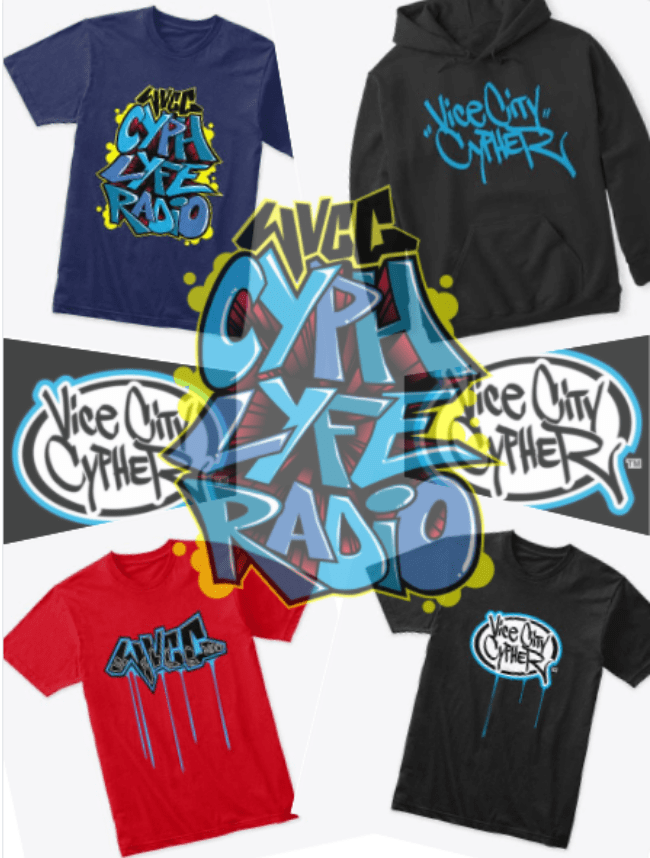 KINGDOM KOME x C-TRAFFIC – WISH FOR YOU feat ENOCH SOL
FLO LIFE/ LO LIFE MIAMI Representatives KINGDOM KOME & CTRAFFIK blessed us with a soul lifter of a track last Friday. The uplifting song dedicated to their kids transmits a message that every parent wants their child to hear, "I WISH FOR YOU, MORE FREEDOM THAN THE FREEDOM I HAD." Isn't that what we work so hard for? So that our kids could have all the things that we grew up wishing for. But now that KINGDOME KOME & C-TRAFFIK are older and wiser, they understand their kids need alot more tha just a PS5 and New iPhone 14. Real Freedom doesn't come from material possessions which only end up becoming another prison. Real Freedom comes from Knowledge, and KING & TRAFFIK make sure to put their kids up on game on both of their verses, but most of all, in their alone time with their kids. Teaching them the lessons that they probably wont get in a brainwashed society. Hearing KINGDOM KOME's son, ENOCH SOL, singing on the hook is an extra sweet surprise and adds a hint of youthful joy and soul to the song. As the holidays quickly approach, rather than focusing on whats the next big ticket item your going to wow your son or daughter with, make sure you take some time to talk to them, and share some gems with them are priceless, and that will eventually result in an inner freedom that we should be wishing on everyone.
Make sure you add WISH FOR YOU to your favorite playlist on your preferred DSP
K-RIME x HINEZ – MURDER IN THE FIRST
SOUL OF HINEZ returns with the 2nd Single from his upcoming project with Queens Emcee, K-RIME. Over the piano loop of MURDER IN THE FIRST, K.RIME sets off on a killing spree, "Killing Officers, Overseers, Overlords/ Who whipped us til our backs opened up, bloody and sore/". The Austoria Queens native who honors the memory of his fallen Cousin, Queens Emcee R.O.C., with every rhyme that he pens and records, is getting ready to deliver a grimey LP with NY Producer SOUL OF HINEZ, titled "CONFIDENTIAL – MANUSCRIPT OF KRIMINOLOGY". If MURDER IN THE FIRST, and the 1st single, QUEEN'S SYNDICATE feat LOPEZ MILANO, are any indictor, we are in for a neck breaker of a record when CONFIDENTIAL drops this month. Head over to HINEZ's Bandcamp so you can preorder the album and be ready for its release. At the rate that HINEZ is dropping heat, you're going to want to request a Bandcamp Notification to be notified when he drops the next single or album. In the meantime you can check out his latest release with ISIS ASSET in the review below.
DOPPLEGANGAS – ROUND MIDNIGHT
HEAT STROKE – BABY
The HEATSTROKE boys are back. Cipher in the Circle Alumni ZANE and SHAMOO are corralling young crowds onto the dance floor with their latest bop "BABY". These kids are "Great With Rhyming" and as they are making clear with every single they drop, they are not afraid of a good time. They'll be Performing all over South Florida this winter to promote their new album STEAL A CAR & LISTEN TO THIS. Make sure you Presave the album on the link below, and make it a point to catch them live. They got one of the hypest Livest Shows that you are going to see in Miami. https://linktr.ee/Heatstroke.wav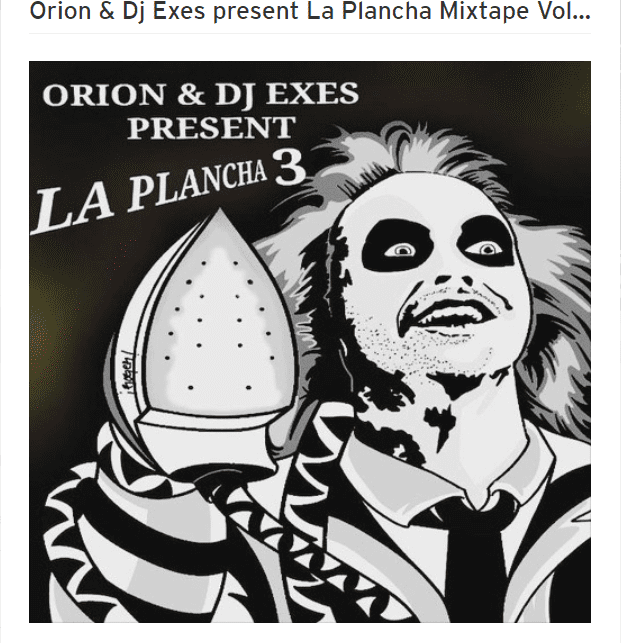 WEEKEND BAG 63 – ON SPOTIFY