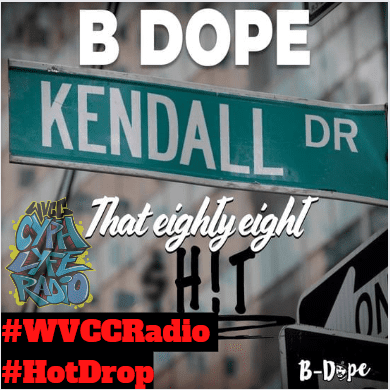 Our Review of The New B-DOPE LP, Produced by MZ. MELZ BANGER, and a RECAP of the Historical Listening Party/ Birthday Bash for MZ. MELZ & MOTHER SUPERIOR.
On Saturday 10/22/2022, we had the pleasure of attending the Listening Party for B-DOPE & MZ. MELZ BANGERZ first colaboration Album, "THAT EIGHTY EIGHT SHIT". The South Florida Power Couple of BOBBY & MELZ has been a vital part of the #SoFlow Scene for the past 5 years, not only supporting everything that is going on in our Hip Hop Community, attending shows and parties, buying Merch and Supporting Small Hip Hop Businesses like WVCC Radio and the Cyph Lyfe Blog regularly, but also blessing the scene with a consistent stream of music. B-DOPE aka BOB HERE is a name that is widely recognized in the Miami Hip Hop Community, but MZ. MELZ BANGERZ just became active in the creative process a little over 2 years ago. Since then she has been featured on several B DOPE & DOPE SESSIONZ Records and had her production debut on the DOPE SESSIONZ Memorial Day Anthem NO WAVES. By this time she was already cooking and stockpiling her original beats, and recruiting some of Miami's most active emcees to feature on her 1st full-length Production Album. After recently filming and releasing the first Single/ Video for the Album, the New Miami Hip Hop Anthem, PASS THE TORCH, the two music makers invited the entire South Florida Hip Hop Community to come out and celebrate their album release, where we were treated to a live performance of PASS THE TORCH by B DOPE, his son B-GLIZZY, Common Ground's AGONY, WDDH Radio Podcast host ORION BRASS BALLS, and all the way from Denver, Cutler Ridge OG BOGEY. This was only one of the Epic Moments of this Historical Night for Miami Hip Hop.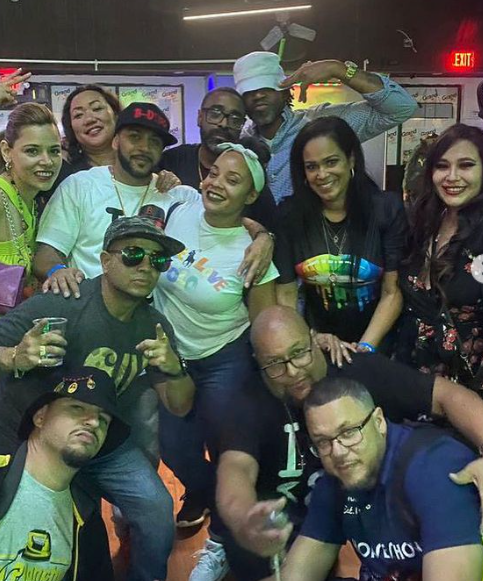 The crowd ate up every song DJ EXES AND DJ FLYNN spun from THAT EIGHTY EIGHT SHIT in the crowded GRAND CAFE. The album, mixed by DJ EXES & Mastered by MIC SESSIONZ sounded great pumping out of the house Speakers, and the audience couldnt sit still as the intro record, "MAIN ATTRACTION" feat DJ EXES on the Hook, 2nd and 3rd Verse set the party off. Joints like WATCH YOUR TONE, where B-DOPE takes it back to the 94 BOBBY, or "WE ILL" feat SALAZAR EL TABAQUERO, kept the people moving, and they werent dissappointed when EL PIPO took the stage later that night and tore the house down with a short set that included a guest appearance by CG AGONY THE SECRET WEAPON. I saw faces from my South Florida Hip Hop past that I hadnt seen in years. Kendall came out heavy for B-DOPE, and they were welcomed with open arms as most of the Artist performing represented Kendall to the fullest. It was extra dope to hear the NO EMOTION & THE GODZ Colab, "THIS IS US" in a club setting, as well as the thick lyrical layers of joints like FOOD FOR THOUGHT feat arguably Miami's 2 Top Emcees, MONEY MOGLEY & SHOTTIE, and NO L's feat BELEAF, ORION aka BRASS BALLS, and myself (8ch2Owens). I, ORION & SHOTTIE all took turns tearing performing that night, as well as PRINCE DIVINE, MIC CHAMPION, and CG'S SOOPAMAN & Band GROUP THERAPY who set the whole night off correctly, but nothing compaired to final cypher where Miami Legends DOS FUNKY BASTARDS, B-DOPE, BOGEY, ORION, LMS aka ULYSESS, and Birthday Queen MOTHER SUPERIOR took the stage to Freestyle with GROUP THERAPY providing a Live Band Vibe while Miami Veteran DJ NAS, held it down on the 1's and 2's. The night was truely Historical.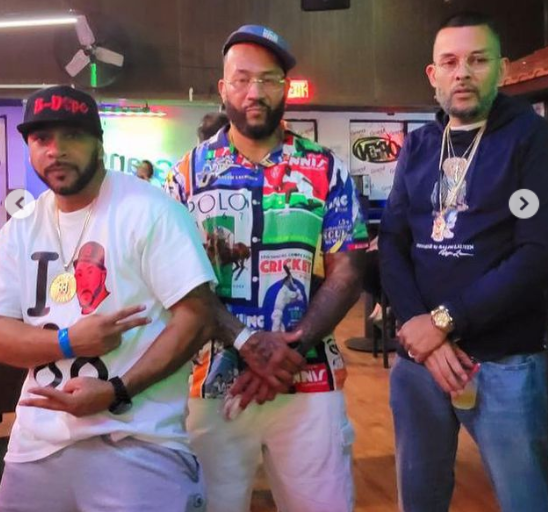 During the listening party, It was cool to hear my bars banging out the speakers in a packed club while the party socialized and drank, but it was obviously not a verse writen for that kind of ambiance. There were songs on this album that called for a quiter setting and introspection. Upon second and third listen, sitting in my mancave, smoking some Sauce, the rhyme patterns and bars on FOOD FOR THOUGHT gleam, BACK TO THE LAB becomes a stand out joint that I want to play on repeat, and IT'LL BE ALRIGHT feat VIE ONEIRO goes from being one of the songs we talked over during the listening party, to my favorite song on the album, once I had the chance to really listen and digest the record. BOBBY is at his best in this honest song of everyday struggles. He comes at the song from 3 different angles. The Young brother or sister whose not ready to be a parent yet, but just found out, ready or not, here it comes; The man trying to get back on his feet after losing his job and fighting the temptations to go back to a life of crime; And the struggles that we have all endured in the post Pandemic Era. The healing salve that binds the whole song together is the compassion felt in MZ. MELZ sample selection, and VIE ONIERO's message of Empathy and Hope on the soulful hook. When we going through tough times, sometimes we just need to hear from a friend that they have been through the same thing, and they came out the otherside in better shape.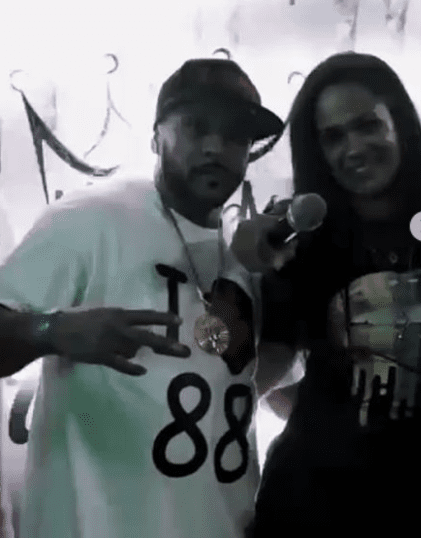 MZ. MELZ & BOBBY are both grown folk in our scene. Parents of a Blended Family, who have both experienced wins and losses in their past relationships, and are simply working daily to get their relationship with eachother, and their kids, right this second time around. Thats why songs like IT'LL B ALRIGHT, PASS THE TORCH & FLIGHTS have a special place in my heart when I hear them. I had the honor and blessing to be in LEO DIVINCCI'S studio when VIE ONIERO dropped her hook on IT'LL BE ALRIGHT (Same Night she dropped her Verse and Hook for the SOUTHERN COMFY Classic "THATS MY TOWN"), and I remember seeing the joy in MELZ and BOBs face as VIE delivered way more than what they had invisioned for the song, transforming it into the emotion stirring tune you now hear. PASS THE TORCH imbodies what B DOPE & MZ. MELZ BANGERZ vision has been from the beggining, being a part of the uniting and bringing shie to the whole Miami Hip Hop Community, Past, Present, and Future. What better way to end an album that was mostly created, written and recorded in the comfort of your home then FLIGHTS, a joint featuring the two men of the house, B-DOPE and B-GLIZZY and produced by the Lady of the House…the Queen Chef, MZ. MELZ BANGERZ, whose cooked up enough flavors on her 1st album to have you catching all sorts of feelings, while the BANGERZ family catches a FLIGHT on to the next project. Rumor has it MELZ is almost done with the 2nd addition. Reach out to here and be a part of it what she has cooking before the price goes up. This is a family business, and business is doing good.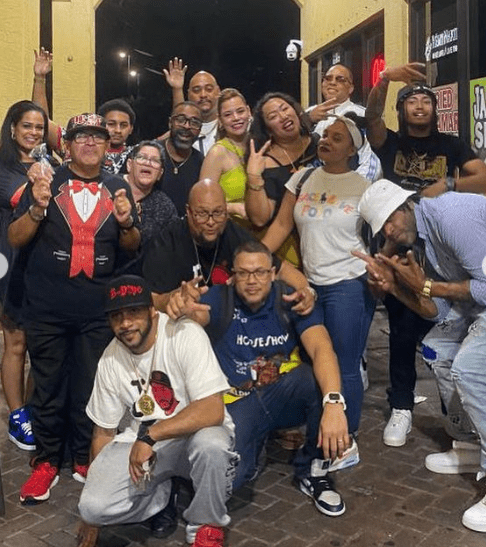 Make sure you go to WWW.B-DOPE.COM to get your copy of "THAT EIGHTY EIGHT SHIT!!" and some B-DOPE MERCH directly from the Artists. You'll be supporting a Small Family Business that has done more than enough to Support Real Hip Hop throughout the years. Catch B-DOPE Co-hosting THE STREET CORNER RADIO SHOW live every Monday Night on EXCITEMENT RADIO