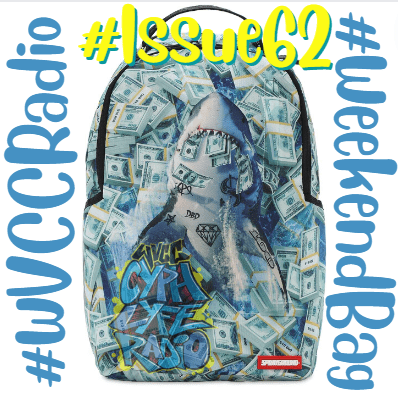 Your plug for New Indie Hip Hop News and Reviews.
Peace Peace Fellow 88ers. Hope you had a dope October. This month has been insane in Miami. We had a great time at NO LOVE LOST BBOY/EMCEE/GRAFFITI/DJ JAM a couple of Saturdays ago, hosted by BBOY ZEMEKS, REBORN, ALAIN 2 WAVY, DJ'S SONIC, CEBTRONIX, LOUIE DIAMONDS, DIRTY SOUTH BRAND, HOUSE OF KUSH, ACROBREAKS USA and Big Thanks to the organizers for including WVCC RADIO & VICE CITY CYPHER as the official Hosts of the Emcee Portion of the Night. The sense of community was amazing out there, and really exemplifies the uniting role Hip Hop can play in any city. We look forward to being a part of the next jam on Nov 29th, and hope you will join us the next time we promote a NO LOVE LOST Party, or any Party we are involved with that involves the rest of South Florida's Hip Hop Community (Not Only the Spit Kickers). We also had a huge Party for B-DOPES "THAT EIGHTY EIGHT SHIT" Album Release, and to party with MZ MELZ BANGERS, & Miami Hip Hop Queen MOTHER SUPERIOR for their Birthdays. It was a night that will be immortalized in MIAMI HIP HOP HISTORY, as the top Emcees of our Community took the stage and rocked the crowd that was all about supporting our local heroes. Check our write-up and review on B-DOPE's "THAT EIGHTY EIGHT SHIT!!" Album in the bag below, and Enjoy the Halloween Weekend Festivities, including LA PLANCHA 4 going down tonight in Broward with Live Performances by DOS FUNKY BASTARDS, PFM & IRON ORA, CHOCO VALENS, NO EMOTION GOLD MASK, & YOUNG FLEX, hosted by ORION & DJ EXES, w/ Special Set by DJ NAS aka P.P. ARMSTRONG.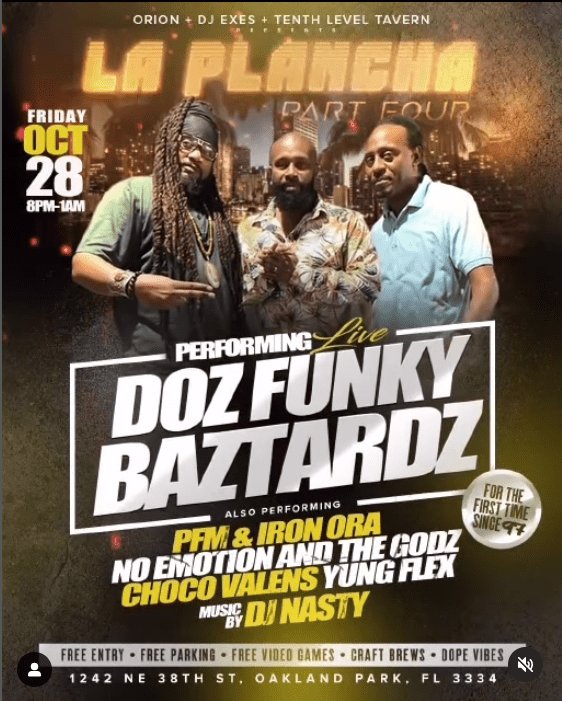 SOLEMN BRIGHAM & L'ORANGE – MARLOWE 3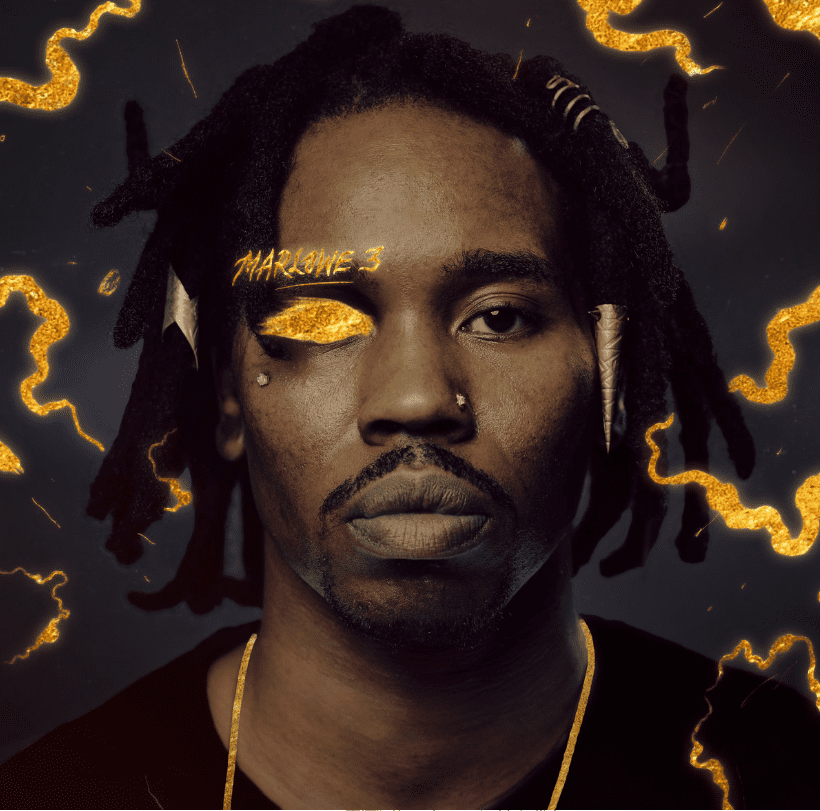 The chemical reaction caused by combining MELLO MUSIC GROUP Producer L'ORANGE & North Carolina's SOLEMN BRIGHAM has become its very own chemical compound found on the Periodic Table of Elements as MARLOWE. On their 3rd Release together on MELLOW MUSIC, L'ORANGE & BRIGHAM triple down on the formula they have been brewing in their zainy pharmacy since 2018, which has become as addictive as Original Coke. The musical mosaic that L'ORANGE scissors and glues together forms a tapestry that SOLEMN BRIGHAM sows his vocal needle and thread through like a futuristic fashion designer. If flows tickle your fancy and MARLOWE hasnt been placed on your favorites list yet, it probably means you haven't had the pleasure of hearing MARLOWE 1 or 2 yet, but as soon as you bump this latest installement, not only will you be hooked, but I guarentee you will be digging back through their discography to discover what you slept on. Very few ride a beat like BRIGHAM, and not many produce a beat like L'ORANGE. To compare him to the creative greatness of MADLIB, MF DOOM, EDAN, & THE ALCHAMIST would be reaching for low hanging fruit, the similarities are just too obvious. Thats just simplifying a production process that is extremely complicated, but L'ORANGE has been making look easy his whole career at MELLO MUSIC GROUP. Tho he has collabed with a number of label mates, such as MR. LIF, JERIMIAH JAE, NAMIR BLADE, & STICK FIGGA, to drop some memorable releases on the MELLO imprint, none has hit as hard or sounded as supernatural as his work on MARLOWE. SOLEMN BRIGHAM just seems to be the perfect shaped key for L'ORANGE's intricatly puzzled locks. What they open together is a whole world of Head Nodding, Upbeat, Party Moving, Thought Racing vibes that can livin up any crowd. Joints like PAST LIFE, PRESIDENT THE ROCK, the amazing colab ROYAL feat Fresh Coaster BLU and HARBOR CITY Mayor, JOELL ORTIZ, The 60's Surfer Shop Bop sounding HOLD THE CROWN, The Cadence Clinic on GODFIST where new comer DINERO FERRER burns his name in the mind of anyone who's not familiar with him. There arent many slow moments on any of the 3 MARLOWE offerings, other than the moments of genius displayed in the vintage movie sample splicing into album skits that keep the MARLOWE story flowing.
The pair of creatives attribute this New Album and the vibes found within it to their U.K. tour for MARLOWE 2, which they just rocked at the end of 2021 – beginning of 2022. They recall seeing in those crowds that their music had taken on a life of its own, the people we reacting to the album in ways they never imagined when they were recording it. Full of inspiration from seeing their music received so well by the Overseas Audience, L'ORANGE & SOLEMN hit the Studio again to continue evolving a sound which they were becoming known and harolded for. As BRIGHAM says at the begginning of LIGHT TRIP, "Everything (they were creating now) had to be original because he left all his written rhymes back in Britain." What they have delivered on MARLOWE 3 is def a next level step up from their Debut and Sophomore releases, which were already a step above most of the releases in 2018 and 2020. On an 18 track album that keeps the pace at Sprint, standouts are currently THE JEWELER, LIGHT TRIP, & THE FALL, not because they bang more then the others, but because they give a slight melodic deviation from the body of MARLOWE 3 adding those flavor nodes that stick to the memory.
MARLOWE 3 should be in every Live DJ's arsonal as it is full of Crowd Movers, and should be on your Top Albums of 2022 list, where you place it is up to you, but there definitely arent many projects sounding like M3 in a year full of dope hip hop.
https://lorange360.bandcamp.com/album/marlowe-3
---
B-DOPE x MZ. MELZ BANGERZ – THAT EIGHTY EIGHT SHIT!!
Last Saturday we had the pleasure of attending the Listening Party for B-DOPE & MZ. MELZ BANGERZ first colaboration Album, "THAT EIGHTY EIGHT SHIT". The South Florida Power Couple of BOBBY & MELZ have been a vital part of the #SoFlow Scene for the past 5 Years, not only supporting everything that is going on in our Hip Hop Community, attending shows and parties, buying Merch and Supporting Small Hip Hop Businesses like WVCC Radio and the Cyph Lyfe Blog regularly, but also blessing the scene with a consistant stream of music. B-DOPE aka BOB HERE is a name that is widely recognized in the Miami Hip Hop Community, but MZ. MELZ BANGERZ just became active in the creative process a little over 2 years ago. Since then she has been featured on several B DOPE & DOPE SESSIONZ Records, and had her production debut on the DOPE SESSIONZ Memorial Day Anthem NO WAVES. By this time she was already cooking and stock piling her original beats, and recruiting some of Miami's most active emcees to feature on her 1st full length Production Album. After recently filming and releasing the first Single/ Video for the Album, the New Miami Hip Hop Anthem, PASS THE TORCH, the two music makers invited the entire South Florida Hip Hop Community to come celebrate their album release, where we were treated to a live performance of PASS THE TORCH by B DOPE, his son B-GLIZZY, Common Ground's AGONY, WDDH Radio Podcast host ORION BRASS BALLS, and all the way from Denver, Cutler Ridge OG BOGEY. This was only one of the Epic Moments of this Historical Night for Miami Hip Hop.
The crowd ate up every song DJ EXES AND DJ FLYNN spun from THAT EIGHTY EIGHT SHIT in the crowded GRAND CAFE. The album, mixed by DJ EXES & Mastered by MIC SESSIONZ sounded great pumping out of the house Speakers, and the audience couldnt sit still as the intro record, "MAIN ATTRACTION" feat DJ EXES on the Hook, 2nd and 3rd Verse set the party off. Joints like WATCH YOUR TONE, where B-DOPE takes it back to the 94 BOBBY, or "WE ILL" feat SALAZAR EL TABAQUERO, kept the people moving, and they werent dissappointed when EL PIPO took the stage later that night and tore the house down with a short set that included a guest appearance by CG AGONY THE SECRET WEAPON. I saw faces from my South Florida Hip Hop past that I hadnt seen in years. Kendall came out heavy for B-DOPE, and they were welcomed with open arms as most of the Artist performing represented Kendall to the fullest. It was extra dope to hear the NO EMOTION & THE GODZ Colab, "THIS IS US" in a club setting, as well as the thick lyrical layers of joints like FOOD FOR THOUGHT feat arguably Miami's 2 Top Emcees, MONEY MOGLEY & SHOTTIE, and NO L's feat BELEAF, ORION aka BRASS BALLS, and myself (8ch2Owens). I, ORION & SHOTTIE all took turns tearing performing that night, as well as PRINCE DIVINE, MIC CHAMPION, and CG'S SOOPAMAN & Band GROUP THERAPY who set the whole night off correctly, but nothing compaired to final cypher where Miami Legends DOS FUNKY BASTARDS, B-DOPE, BOGEY, ORION, LMS aka ULYSESS, and Birthday Queen MOTHER SUPERIOR took the stage to Freestyle with GROUP THERAPY providing a Live Band Vibe while Miami Veteran DJ NAS, held it down on the 1's and 2's. The night was truely Historical.
During the listening party, It was cool to hear my bars banging out the speakers in a packed club while the party socialized and drank, but it was obviously not a verse writen for that kind of ambiance. There were songs on this album that called for a quiter setting and introspection. Upon second and third listen, sitting in my mancave, smoking some Sauce, the rhyme patterns and bars on FOOD FOR THOUGHT gleam, BACK TO THE LAB becomes a stand out joint that I want to play on repeat, and IT'LL BE ALRIGHT feat VIE ONEIRO goes from being one of the songs we talked over during the listening party, to my favorite song on the album, once I had the chance to really listen and digest the record. BOBBY is at his best in this honest song of everyday struggles. He comes at the song from 3 different angles. The Young brother or sister whose not ready to be a parent yet, but just found out, ready or not, here it comes; The man trying to get back on his feet after losing his job and fighting the temptations to go back to a life of crime; And the struggles that we have all endured in the post Pandemic Era. The healing salve that binds the whole song together is the compassion felt in MZ. MELZ sample selection, and VIE ONIERO's message of Empathy and Hope on the soulful hook. When we going through tough times, sometimes we just need to hear from a friend that they have been through the same thing, and they came out the otherside in better shape.
MZ. MELZ & BOBBY are both grown folk in our scene. Parents of a Blended Family, who have both experienced wins and losses in their past relationships, and are simply working daily to get their relationship with eachother, and their kids, right this second time around. Thats why songs like IT'LL B ALRIGHT, PASS THE TORCH & FLIGHTS have a special place in my heart when I hear them. I had the honor and blessing to be in LEO DIVINCCI'S studio when VIE ONIERO dropped her hook on IT'LL BE ALRIGHT (Same Night she dropped her Verse and Hook for the SOUTHERN COMFY Classic "THATS MY TOWN"), and I remember seeing the joy in MELZ and BOBs face as VIE delivered way more than what they had invisioned for the song, transforming it into the emotion stirring tune you now hear. PASS THE TORCH imbodies what B DOPE & MZ. MELZ BANGERZ vision has been from the beggining, being a part of the uniting and bringing shie to the whole Miami Hip Hop Community, Past, Present, and Future. What better way to end an album that was mostly created, written and recorded in the comfort of your home then FLIGHTS, a joint featuring the two men of the house, B-DOPE and B-GLIZZY and produced by the Lady of the House…the Queen Chef, MZ. MELZ BANGERZ, whose cooked up enough flavors on her 1st album to have you catching all sorts of feelings, while the BANGERZ family catches a FLIGHT on to the next project. Rumor has it MELZ is almost done with the 2nd addition. Reach out to here and be a part of it what she has cooking before the price goes up. This is a family business, and business is doing good.
Make sure you go to WWW.B-DOPE.COM to get your copy of "THAT EIGHTY EIGHT SHIT!!" and some B-DOPE MERCH directly from the Artists. You'll be supporting a Small Family Business that has done more than enough to Support Real Hip Hop throughout the years. Catch B-DOPE Co-hosting THE STREET CORNER RADIO SHOW live every Monday Night on EXCITEMENT RADIO
---
JOHN D. CONTRADICTION – THE MINDSTATE
Long Island NY's JOHN D. CONTRADICTION has been finding different ways to have his voice heard since 2012 when he first splashed on the Indie Hip Hop Scene. Originally from Canada, JOHN DUROSEAU aka JOHN D. had to grind twice as hard as his Rotten Apple Peers to be taken seriously as an Indie Hip Hop Artist. In a state where litterally everone and their mother raps, JOHN had to fight to get heard and respected. Nothing was handed to him on silver platter. He collected the bumps and bruises, turned the L's he took into Lessons Learned, and stayed the course in establishing his name and brand in the N.Y. Scene. He is now the founder of the @NotYaManzOfficial platform, where he and his team provide weekly Youtube and Published Reviews on New Hip Hop Albums and Singles, giving his audience and Artist who submit their music the same No Nonsence, Brutally Honest Crtique that helped him sharpen his pen, song writing skills, and Hip Hop Business navigation. I have personally been the recepient of both fair and scathing reviews from the NOT YOUR MANZ Staff, which at time left me wondering, "What gives these guys the balls and right to shit on Artist's releases like this? Do these guys even Rap?" On "THE MINDSTATE EP", JOHN D CONTRADICTION returns to remind us that, A) He only reviews projects that are sent to him with the expressed purpose of being critiqued honestly, and B) He has put in his 10K Plus Hours, He has Paid His Dues, and He is nice enough with the Bars to call you out if yours are subpar.
On "THE MINDSTATE", JOHN D teams up with Beat Chef C.G. THE PRODUCER to bring you 5 steaming tracks and their Instrumentals for your rhyming or vibing enjoyement. The EP opener "THE SHOW" gives you a taste of JOHN D's discriptive writing skills, as he sets the stage for "THE SHOW" of this Project to commence. This is only track on the album where I feel the mix could have been a little stronger, since the Hard Knocking drums programed by C.G. sound like they are competing with JOHN D for the listeners attention. If the beat distracts you from the lyrics, do yourself a favor and circle back around the block on this one a couple of times. JOHN D's writing on this track is superb as he delivers what was obviously meant to be an album intro song. "THE PLAN" is one of my favorite cuts on the album and shows off CONTRADICTIONS story telling skills, as he goes off on a tale of falling for a sister with a troubled past. He tells how this love interest was a victim of an abusive relationship, and how he was on his Night In Shining Armor shit, or so you think. In the 3rd verse he flips the script when the vixen admits to him that the story she originally fed him wasnt all facts, she actually lied to have her ex incarcerated in order to keep all of the money from a lick that they had pulled together. This is where the story gets good, because unbenownst to the double crossing wench, her ex man just happened to be a close friend of JOHN D, who now knew where the stolen money was stashed and would take it upon himself to deliver justice. The Hard Beat and Creative Writing with its M Night Shamalan plot twist make this one of the best songs on the album and my personal favorite on the EP. This is followed by my least favorite track on the album, "THE HUSTLE", which even though it is packed to the seems with gems that JOHN D has learned about manuvering in the Hip Hop Industry, just doesnt hit right. The beat is my least favorite out of a really solid pack of tracks. The Tripple Time High Hats are a bit annoying and there is a warped break down every 8 bars or so that clashes with my energy vibrations. Track 4, "THE LEGEND" might be my favorite beat off the pack. I'm a sucker for jazzy soul boom bap, and C.G. THE PRODUCER delivers this in spades on joint that JOHN D uses to express himself whole heartedly, professing his love for his girl and family without apology. In the past JOHN has expressed how he has appreciated my songs where I do less Super Emceeing and more "Every Man Honest Bars", and I can honestly say I appreciate the same from him. My only critique on the song is that he didnt have to waste any time explaining himself, or discribing this song as "Lovey Dovey, Bubble Gum Rap", it doesnt come off as either to a life long Hip Hop fan who enjoyes FIGHT THE POWER, & PROTECT YOUR NECK as much as he enjoys COMMON's THE LIGHT, and LL's I NEED LOVE. This joint is tight, No Ifs, Ands, or Buts about it. Plus it adds diversity to a short ep which now includes a song about Rocking Stages, a story of Love, Betrayal and Vengence, Instructions on how to navigate the "Rap Game", a confession of True Love, and ends with a cry for justice on the album closer, "THE TAKEN". Earlier this year, I was surprised to hear JOHN D on SUPER PREDITORS, a cut off of TRUTH, JUSTICE, AND THE AMERICAN WAY 2 by MIKE TITAN & HILLTOP PRODUCTIONS (which happens to be in our top 5 Underground Albums of the year list), and we were surprised at how adept he was with the Social Commentary bars. On "THE TAKEN", JOHN D saves his most savage critism for our failed justice system and international policies which have made the U.S. the Villain in many 3rd World citizens eyes. He rants with the silky sincerity of a CL Smooth over a C.G. beat that could have come out of APOLLO BROWN's catalogue. This is def my 2nd favorite joint on THE MINDSTATE, a solid EP that has given me very little to complain about. Even if 1 of the songs isnt your personal cup of tea, JOHN & C.G. have throwin in the Instrument Versions for you to try to do better on. Once you have written and recroded that bad boy, send it to @NOTYAMANZOfficial on the Gram and see what they think. Those with thin skin, and fragile egos need not submit. These guys are merciless.
Get your Copy or Save THE MINDSTATE on your Favorite Streaming Platform HERE
RJ PAYNE x STU BANGAS – MY LIFE IZ A MOVIE
R.J.PAYNE is one of the most talked about spitters in Indie Hip Hop today. Once known as REIGN MAN, a feared Battle Rap Opponent who fought his way up to the New Years Eve 2003 Championship Battle on MTV verse Miami's WREKONIZE. R.J. PAYNE is now one of the Most Feared pens in Hip Hop bar none. Riding a recent wave of Mixtape Releases over the past 3 years, PAYNE now teams up with STU BANGERS who provides R.J. with a excellent score to film his "MY LIFE IZ A MOVIE" ep over. 1st opinions from Payne fans seem to be leaning towards disappointment that the album isnt as hard-hitting and terrorizing as his LEATHER FACE Mixtapes. MY LIFE IZ A MOVIE is closer to the movie inspired mixtapes that RJ has been dropping as of late, like his homage to NEW JACK CITY. His story telling is at expert level, and its nice hearing some smoother, lighter vibe beats from STU BANGERS, showing a different look than the Toxic Avenger-like Productions STU has become known for. Let us know how this album moves you in the comments or on Instagram. It might not have all the back to back Punchlines we have come to expect from the BAR BRAWLER, but his writing is no less excellent as he takes you on a 7-day tour around the city that never sleeps.
Personal Favorites are JAMAICA AVE, LONG ISLAND EXPRESSWAY,
CAINAAN – BY THE WAY
The hope of any Hip Hop producer is to make music that stands the test of time. Like so many Hip Hop Classics which never seem to get old, but rather seem to get better as the years go on, this is the Gold Standard of "Timeless Hip Hop". Now there are plenty of singles and albums, that once you play them again today, will automatically remind you of when they were created. Not because they bring back a feeling of Nostalgia, but because they simply sound dated, and played out. Whether it be the Production style which was unique only to that short era, or the rhyme cadence which was hot at the moment and quickly forgotten, or whether it be a project or song laden with current event references which lost their relevance over time, it is easier to make a song that will be soon forgotten, then to make a "Classic", hence why the title is so coveted. The album we reviewed today, though it is a year old, still sounds brand new to me. Being that it is the first time I heard the entire project, it still has the Fresh Car smell, at least to me, and the production of CAINAAN on BY THE WAY, definitely has withstood the test of time over the past year.
I recently became aware of the Washington D.C. Producer named CAINAAN, from his most recent single "NO MISTAKES" featuring D.C.'s GREYBARZ, Arizona's ROB G THE EMCEE, and Hip Hop Queen PAULA PERRY. I should have known from the expertly produced track that this was no rookie at the helm of the record. CAINAAN describes himself as an "Old Head", active in the Hip Hop Underground since the 90s, producing tracks with his crew KREATIVE NATIVES and as part of D.C's TEAM DEMO who are responsible for production behind singles for ILLAGEE & 50 CENTS. After a temporary break from the Production Game due to a loss of faith in the direction hip hop was heading, CAINAAN returned to making beat tapes and playing in local bands, until he started working on BY THE WAY in 2020.
The 12 track LP is laced with back to back bangers featuring some Hip Hop Legends such as CL SMOOTH, SADAT X & MASTA ACE who delivers one of the album's highlights on "POSITIVE OVER NEGATIVE". Another album stand out is STILL DO LOVE H.E.R., a reworking of the classic COMMON single, where AZ's ROB GONZALEZ continues his own account of falling in love with Hip Hop and staying Loyal through thick and thin. U.K's TAJA goes super sonic on RUMBLE IN THE JUNGLE, sounding like Laila Ali with the Punchlines. ROB & GRAYBARZ bring honor to the Hip Hop Godz on GODZ & BEAT LEGENDZ, while NORTH EAST BEAST & fellow DC Emcee MENTAL THE GOD show and prove on MAN LISTEN, TALK THAT, & MARCH. On "POWER" which features childhood friend DONNIE MAS, and Brand Nubian Veteran SADAT X, CAINAAN shows off his strength by not only laying down the beat but also the cuts on banger. All other cuts on the album are provided by DJ REST and add great value to a project that has all the ingredients of a Modern Hip Hop Classic.
BENNY SLUMZ & TONE SPLIFF – FROM THE SLUMZ
Los Angeles Boom Bap Beast TONE SPLIFF has joined forces with Utica N.Y. Street Soldier, BENNY SLUMZ, to bring us an 8 track "biography of the block" named "FROM THE SLUMZ". Benny gives you a tour around his neighborhood which society may have categorized as "A Slum", but to BEN, it's just the Crib. While he drives you around the blocks where he grew into a man, he plays 6 head nodders produced by DJ/ Producer TONE SPLIFF that add another layer of grime to the sidewalk and building facades. SLUMZ gives you the lowdown on his surroundings over these beats and cuts, like a hood tour guide who's all too familiar with his streets history. FROM THE SLUMZ slides into the album intro, like a needle sliding into a fiends vein, and BENNY uses the slow Bap Beat to describe another American Inner City War zone where "Kids sell Crack to their Parents, and Parents sell their Kids for a Gram". The GRIMEY LIFE RECORDS Representative makes sure his name is lodged in your memory over the soulful "REMEBER ME" with bars like "Put you in a hole so deep they find your shit in China/ You didn't want to see niggas shine, tried to play the Visor/". No hook on this one just 2 Verses of pure fire "that make the flames in hell look bland". SLUMZ idea of Word Play is "An Arcade in Hell" as he punches us to death over the Accordian & Monk moans TONE SPLIFF splices together on ACT ACCORDINGLY. Over the Fun House Organs of "TASTE IT", Ben warns us "You don't want a problem with us Un/ We Emphasima, that's a problem with some lungs/" and proceeds to Hulk Punch holes in our chest as TONE slaps us awake with the open snare.
Those are all the joints BENNY SLUMZ murders on the dolo. He invites his cohorts VON SUMMERS, MARTINI ROSSINI & BILL STACKS to the Neighborhood CookOut where they add a much needed celebratory moment in the middle of an otherwise dark album. "WE ARE RULERZ" is an embodiment of the spirit of the EP, as BENNY and SEIS share the truths the SLUMZ have taught them, and THE ONE LAVIC reminds us that we are more than our surroundings, "We Are Rulerz of our Passions/ We are Makers of our Fates/ There is Gold within the Seams/ What's inside the hearts what matters/". Many of us in the Hip Hop Nation grew up in or still live in slums just like BENNY'S. However, if Hip Hop has taught us anything, it's that we can create a way out of the Ghetto Mentality and bring prosperity back home, which if invested correctly, can transform any Slum into a thriving Community once again.
Make sure you save FROM THE SLUMZ on your favorite Streaming Sight at https://distrokid.com/hyperfollow/tonespliffandbennyslumz/from-the-slumz
& pick up your Digital and Physical copy of at https://tonespliff.bandcamp.com/album/from-the-slumz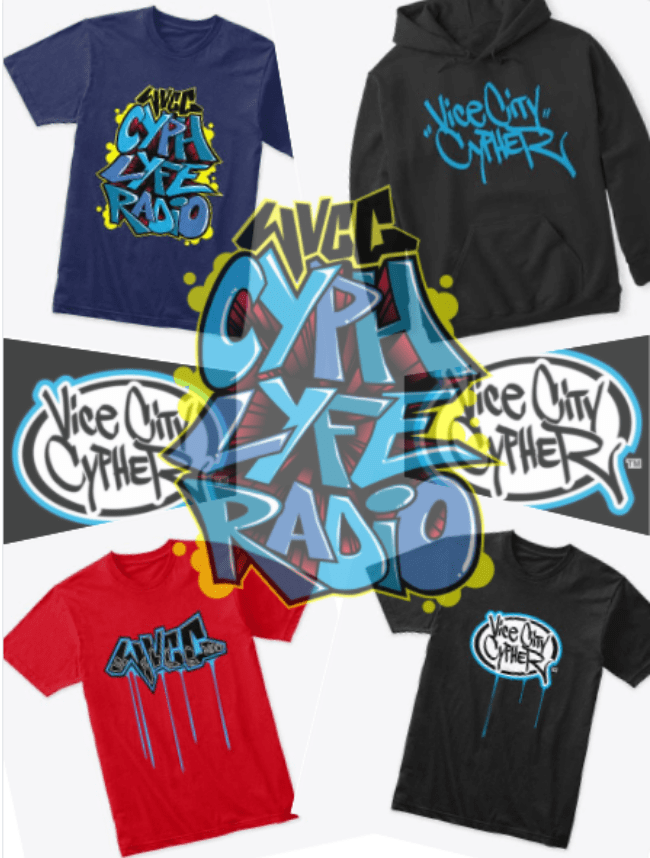 #CyphLyfe #SingleFiles
CHOCO VALENS – CHUCK-E
It wouldnt be a real So Flow Halloween Weekend without some new CHOCO VALENS to play for the kids while they come up to the door looking for candy. I wasn't able to make it out to LA PLANCHA 4 last night, but word on the streets is that CHOCO absolutely murdered his set, and if you have ever seen Miami's Leather Face Colombian rock live, you know he pulls no punches and gives no apologies for the bodies he catches. On CHUCK E, VALENS unloads on Toy Rappers and shows them how he's been killing shit since "Even before Trick Daddy could afford a Dunk/ Since OJ got pulled over with his wife in the Trunk/ Fuck That, Since even back when Jordan couldn't Dunk/". VALENS has made quite a reputation for himself leaving microphones bleeding, and if you dont want to be left lying in that bloody puddly with the mic, you better stay on his good side and give CHUCK E a couple of spins this HALLOWEEN WEEKEND. The Spirits of CHUCK E & CHUCK D will be extremely pleased.
Follow @ChocoValens on Instagram for all the mayham he consistantly drops.
PATCHZ x WAVEY SINATRA – DRAW (Prod by JUSDAN)
This single ended up being our favorite song of the Night on WVCC Radio Last Tuesday (10/25/22). While checking the WVCCRadio@gmail.com Inbox as we usually do around 9:45 Every Tuesday and Thursday Night while we stream live, we came across this gem from Utah's PATCHZ, and Alaska's WAVE SINATRA. As the story goes, PATCHZ who is a resident of Toole (Too-illa) Utah, and WAVE (Anchorage, Alaska), met as students on MICKEY FACTZ's PENDULUM INK Writers Course, and the single "DRAW" was the final product from a Writing Assignment they were given to work on together. WAVE SINATRA sings "We Fall Short from Grace Sometimes, thats just part of Reality…" on the hook, as PATCHZ responds "Swear to God I could use a spaceship, help me fly right through the Matrix, but instead I got to go through the Day Trip, cuz I cant Fly". PATCHZ tackles the 1st verse with a cadence that sounds 1 part Southern, 1 part West Coast, all parts Raw as he reminds us "See Life comes with patches and waves (PATCHZ & WAVES…I see what you did there Emcee. Salute)/ The hard times are really when the Magic is Made/ Attached to the Rage / When there's so many downs that the Ups seem like a slap to the Face/ (#BARS). WAVE SINATRA flexes a Word Play Mastery on the 2nd verse that the lyricist in me can't help but rewind over and over again. SINATRA tells what he describes as "Another Shady Story, the Diary of…The Diarrhea/" where he "Cried so much, my eyes stocked puddles and snot bubbles / My Heart crumbled / Talked to God, those my Dogs I lost, It's all Love Tho/". You can feel the pain and healing these two write to express in each of the verses and the hooks that lay over the JUSDAN production so perfectly. Together the 3 "DRAW" an audio portrait that I am sure garnered them an A on their PENDULUM INK writing assignment, and that Professor FACTZ should be extremely proud of. Seems like they are doing a great job of guiding tomorrows lyricist over there.
Make sure you follow @patchzsaypatches @wavesinatra & @pendulumink
I$AAC GROOVE- ON THE RISE
Hialeah FL Native turned Salem Mass Record Terrorist, I$AAC GROOVE returns with the last single from his 2022 LP "EVERYBODY LOVES THE BAD GUY". Boasting a video which I$AAC claims he almost lost his life filming, "ON THE RISE" is a back alley banger guarenteed to get any inibreated crowd tearing the club up. Shot by Boston Visual Masters COLIN PAGNIONI & YAZ FERRUFINO OF 9th PLANT PRODUCTIONS, the vidoe features cameos by the entire PLOTMORE posse over the banging album opener produced by SK THE GR8 of KNOWWHERE STUDIOS in Methune where the entire EVERYBODY LOVES THE BAD GUY album was recorded. The visuals are clean but the track is grimey as they come and should be on rotation this Holloween week, especially while you out "Trick Or Treating" or whatever other nasty deeds you got planned for Goosey Night.
Remember to follow I$AAC GROOVE on Instagram as he keeps spreading that South Florida Flava up in the New England area.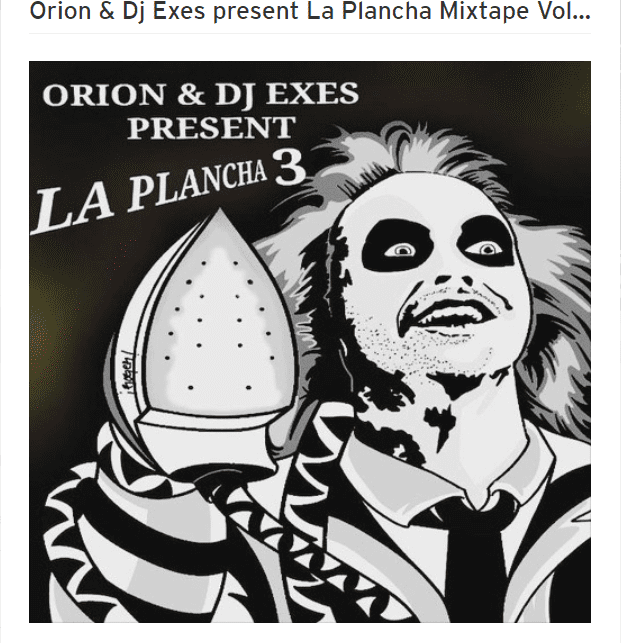 Orion & DJ Exes- La Plancha Anthem (Prod. by Dj Tr3s)
ORION & DJ EXES have spent 2022 hosting what has become one of the most best Hip Hop Parties & Emcee Showcases in South Florida. Starting the Year off in Miami with the NINE DOUBLE M show at BEAT CULTURE BREWERY at the beginning of the year, and closing the year strong at their new home in Broward TENTH LEVEL TAVERN and BARCADE, the two have found a way of hosting a free monthly event where the whole community can come out and feel Young and In Love with Hip Hop again. The monthly event is called LA PLANCHA and it is 1 part PARTY/ 1 part EMCEE COMPITITION. This isnt a typical battle we are talking about, this is a challenge to see which of the 5 acts of the night can rock the crowd the best. P.L.A.N.C.H.A. is an acronym that ORION & EXES break down in detail on their new LA PLANCHA ANTHEM produced by WDDH Radio Podcast Alumni & 1/3 of the ARCHITEKS, DJ TRES. Enjoy the new single and video above and then check out the LA PLANCHA MIXTAPE Hosted by DJ EXES AND ORION below, full of dope South Florida Hip Hop featuring emcees who came out and supported the last LA PLANCHA event. Want to be a part of a future LA PLANCHA MIXTAPE, the only requesit is that you come out and support the party. Its Free Every Month at a Free Arcade that serves beer. What more do you want. See you at LA PLANCHA 5
---
#WVCCRadio #WeekengBag62 on SPOTIFY