Your #1 Stop for New Indie Hip Hop News and Reviews.
Peace & Health Fellow 88ers. Crazy weekend in Miami for Hip Hop. We got Rolling Loud taking over the Hard Rock Stadium this weekend, and the Local #SoFlow Community is going to be out at #LaPLANCHA2 at @TenthLevelTavern, celebrating the 10 year Anniversary of THE BENCHWARMER CLIQUE's ADVENTURES IN 8 BIT LP. As LA PLANCHA Founder and Host ORION aka BRASS BALLS explained last night on WVCC Radio, what better place to celebrate this historic SO FLOW HIP HOP Classic then a BARCADE (Arcade/ Bar). Salute to the homie NOME for giving us a great spot to host the event, and hopefully a new Home for Indie Hip Hop Community in Broward County. As we continue growing our radius and our Audience, take your time enjoying this new WEEKEND BAG. It is full of great Hop and amazing reviews, as you have come to expect from the WVCC Radio staff.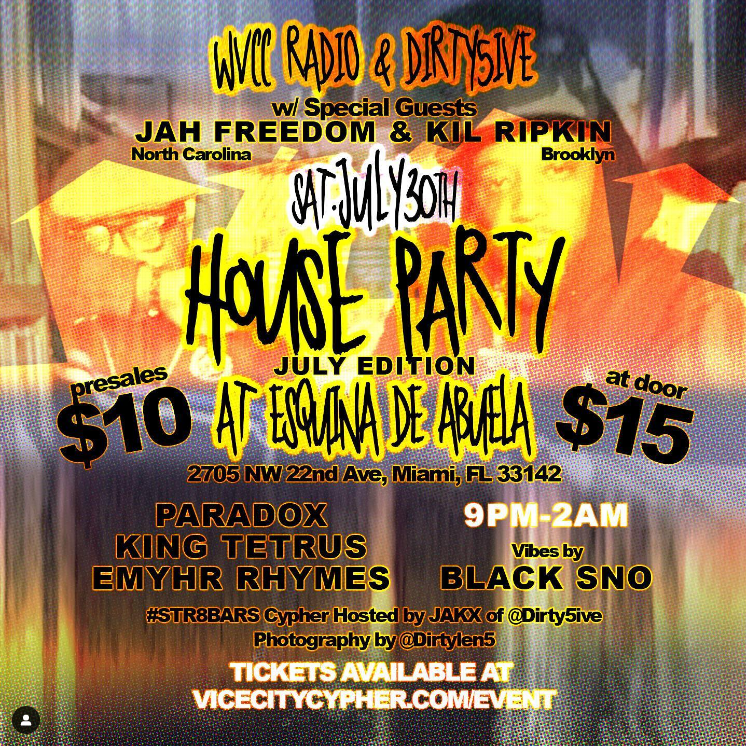 JOEY BADA$$ – 2000 (Full Album)
JOEY BADA$$ is back with all his 1999 swag in tow. The young bull has come a hell of a long way since his debut at age 17. Having broken into the acting world with several different rolls on a slew of different shows including MR. ROBOT and GROWN-ISH. Now on his "3rd" official album (is that all, really?), He opens the album with a strong co-sign from Mr. BAD BOY, DIDDY Himself, and claims with balls of steel that "He's one of the Top 3, thats right Him, Cole and Kendrick". Is that not a long way to come for the Young Shooter that lead the charge for a resurgence in "Underground/BackPack Lyricism" with his NEW ERA/ BEAST COAST Crews. Or how about the Cosign from the King of Queens, NASIR JONES, who clears the way for EULOGY where JOEY shines the light on his generation, "Hooked on more Blue Pills than the Matrix". The album has a whole mature, Night Life vibe that is threaded throughout with expert penmanship. The STATIK SELECTAH Production zooming you around the city like the classiest Executive Class Uber. All of the Features (WEST SIDE GUNN on BRAND NEW 911, LARRY JUNE on ONE OF US, and J.I.D. on WANNA BE LOVED..fire..fire..fire) make a good album even better, except the CHRIS BROWN feature, WELCOME BACK which is the only song that forced me to hit skip. On SURVIVORS GUILT he opens up about losing his close friend and crew co-founder CAPITOL STEEZ to suicide, admitting "Now I'm rich and rotten/ and all I do is think about him/". He uses the 2nd verse to pay homage to his cousin June who "died 2 days before his birthday". 2000 is a welcome return to that Boom Bap student JOEY we all fell in love with, but it's definitely a more refined and ripened BADA$$, Which I can easily relate to a Hip Hop Head who has matured with the culture myself. 
WORDSWORTH x KELZwiththeHEAT – THE FRAGILITY OF LIFE
Written by: Presha
As the end of my 25 year prison sentence draws near, I find myself faced not only with the hope of freedom, but the anguish of irretrievable time. Like most people, I didn't understand the value of time when I was young and indestructible. With so much time now lost to prison walls, I find myself wondering how time will treat me in the free world. This week, time took a family member from me. I'm blessed to have a great grandmother who's still alive. Next month, she'll be 104 years old. Unbelievable! But this week, she lost one of her daughters, and it's likely she'll outlive her children. While she has been blessed with time, there is a cost attached, and as time barrels forward, I wonder if I'll ever see the matriarch of our family as a free man. This is the cost of incarceration.
Such is the fragility of life. Death and loss remind us that all things are temporary, and we should appreciate and seize the moment. "The Fragility of Life" is also the title of a new collaborative project between Kelzwiththaheat and Words Worth. This eleven track treasure spoke to my soul. On the title track, he spits, "Hours pass/ doing things last minute/ losing hours fast/ the hour glass got cracks in it/ guessing how many seconds that the sand will last in it/ cuts on my hand from glass/ putting sand back in it…." These bars gave me goosebumps. Words Worth is an accomplished emcee, so the lyrics are top tier. (I mean, he did contribute to Mos Def & Talib Kweli's legendary debut Black Star album!) Kelzwiththaheat brings the heat. But it's the content that gives Fragility its strength.
In the beginning, there's the word. The album begins with Jessica Care Moore's spoken word on "What Your Words Worth," where she sets the creative tone. Then, "They Say" drops and the bangers begin. Most of the tracks contain features that compliment Words Worth well. We're even treated to the appearance of Masta Ace on "Don't Be Good, Be Great." The most surprising track is "Skin" with its Dirty South swag, infectious hook, and strong social commentary. If there is any weakness to be found in Fragility, and I'm being picky here, I'd say it's the length and mediocre vocals on "The Teacher Song." However, this ode to teachers, something I've never heard anywhere else, should not be skipped over. The world needs this song.
The relatability of this album is what makes it magical. Again, it reminds us that life is indeed fragile, and we should "Thank God for Waking Up." Words Worth admits that he doesn't "pray enough." He speaks to our common struggles, like the rent being late and the check engine light coming on, but still gives thanks. He takes a moment to appreciate the site of his son eating Frosted Flakes– more to be thankful for. He shows belated appreciation to a significant other on "Because of You" and lets her know that he got his "GED and enrolled in college online." I couldn't help but connect. The Fragility of Life closes with the title track, which appears to contain Words Worth's kids on the hook. It's a beautiful acknowledgement of what's important in life (family) and an effective way to capture a precious moment in time. For me, acknowledging the fragility of life is what makes the hugs stronger.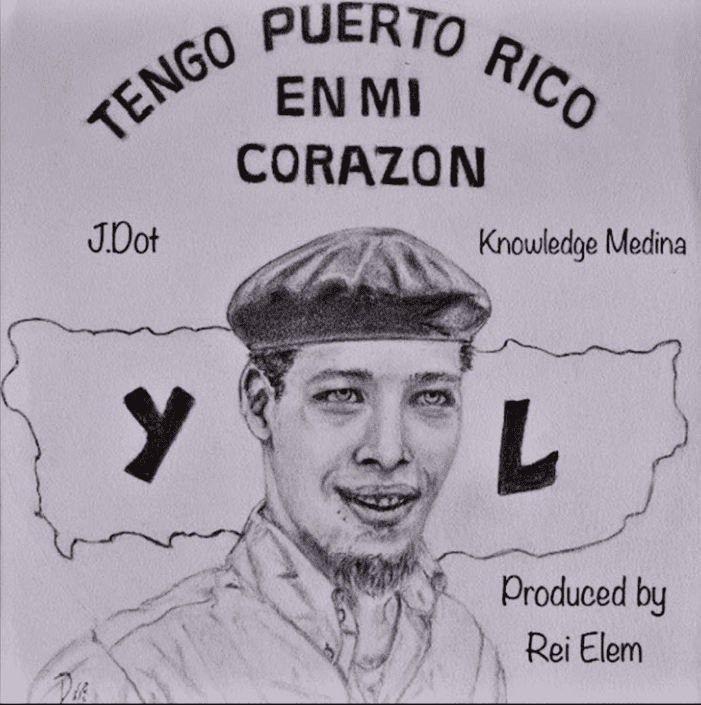 CROTONA P x MANZU BEATS – KILLER INSTINCTS
[bandcamp width=350 height=786 album=1524660234 size=large bgcol=ffffff linkcol=0687f5]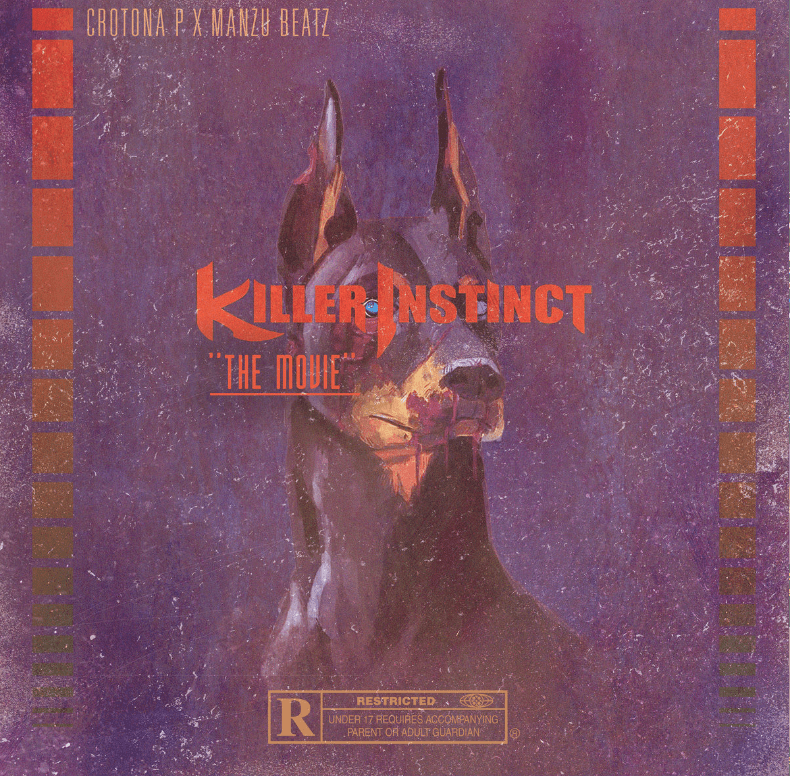 The past few years have provided Hip Hop fans with a great International Exchange program where we have seen many of the hottest names in the U.S. Underground building with hottest producers in the Underground overseas. German Producer BOFAAT has worked with TEYAMU DENKU, THRUST OG, MARZ ONE and more. France's KHEYZINE releaed a slew of CRIME PARTNERS projects including everyone from GRIMEWAV to G FAM BLACK, to FALCON OUTLAW, and dropped individual solo projects with M.DOC DIEGO, GENERAL BACK PAIN, and R.I.S.K. Not to mention the number of project Boston's JFLIZ has dropped with Italy's PEX ONE, MEKKANIC, T THE HUMAN, and most recently, Britains 6TH FLOOR. This U.S. to Europe connection has offered us some surprisingly good results, and to keep the tali growing, ROCHESTER NY Emcee CROTONA P has joined forces with Italys MANZU BEATS for a 2nd time to bring us KILLER INSTINCT "THE MOVIE".
After squading up with MANZU & M.DOC DIEGO for the 3 KINGS Project in Summer of 2021, CROTONA P got to work with MANZU on this new LP. He describes the project as a practice in pure aggression over MANZU's productions. "KILLER INSTINCT is what I felt when I heard this batch of beats from MANZU", CROTONA P explained to WVCC Radio, " The album is probably the most aggressive album I've ever dropped as a whole." They are joined by the 3rd King of the Trio, M. DOC DIEGO, on the Official 1st Single and Video for the project (See Below Article), and invite some of the most active up and comers to join them in this exhibit of verbal violence. CROTONA shares street corner stories of serving the custy over the eerie Piano, Horns and slapping drums of CONCRETE CHRONICLES. On CITY'S OF SIN, Rochester meets Montreal City, meets Boston to present the grimiest each zip code has to offer as SLIK JACK & JFLIZ join CROTONA P in breaking the laws of man and God over the haunted MANZU banger. Then Long Island legend DJ CUTSUPREME sets the party off with a beautiful GURU sample scratch on BODEGA DWELLAZ, where P calls upon West Coast shooter KAHLEE, & fellow Rochester NY Rep JAE HUSSLE to lock the corner down. The album has its share of great features, but it's the moments when CROTONA P does his dirt alone over MANZU's beats that you get a real sense for the damage this spitter can do. FED UP (CLUB NY) is a banger that will be on rotation on CYPH LYFE Radio for a minute. The futuristic sounding SERIOUS SHIT is an automatic face distorter, giving you that look like you tasted something rotten from beginning to Dark Night/Joker Quote filled end. SNAPPED, with the great TONE SPLIFF on the cuts is one of the stand out tracks on an album full of burners, and happens to be one of CROTONA's favorite tracks off the project as he shares the story of a student pushed too far before he looses his shit and shoots his teacher, who looks like his mother right before he pulls the trigger. Whoa. My personal favorite track off the album is NO HAY SEGUNDA VEZ. A song written and rapped completely in Spanish (CROTONA P's 2nd Language, as well as mine), which paints a heart wrenching picture of the penalty for not taking advantage of our oppurtunities, only to find out some of them dont come around a 2nd time, "No Hay Segunda Vez". For all those who might not be fluint in the language of latin love, P writes his ass off in castellano, and the verse and hook are excellently penned down and delivered. Immediatly makes me want an entire Spanish album from MANZU & CROTONA, who would probably find success with their International reach.
Both CROTONA P & MANZU BEATS are expert assassins in their chosen fields of expertese, and they both kill everything they touch on KILLER INSTINCT "THE MOVIE". The more you hear the project and their past work, the more evident it becomes, they didnt have to train hard for this one. The will to Kill comes quite naturally to these two. We hope to see them in action again soon for the sequil. For now make sure to copp your copy of KILLER INSTINCT "THE MOVIE" on Bandcamp. https://manzubeatz.bandcamp.com/album/killer-instinct-the-movie
SLANKS & S3NZU BEATS – LITERATVRE
Earlier this week Wifey asked me, "what the hell do they have in Kentucky?" Of course I replied with, "Fried Chicken". I also learned a couple of weeks ago that our Special Guest at HOUSE PARTY JULY, Producer JAH FREEDOM was also born in Kentucky. As fate would have it, our #SoFlow Brother S3NZU BEATS hit my inbox this week with a new EP he produced for Emcee SLANK, who just happens to hail from Louisville Kentucky. After my 1st listen of "LITERATVRE" I had another answer for what good is coming out of KY.
On "LITERATVRE", SLANK delivers an impressive mixture of swav vernacular, Drip Rap, Vulnerability, and hidden gems. All atop Miami native S3NZU BEATS production which brings each topic to life. However, in chopping it up with SLANK, we found there is alot more behind the production of LITERATVRE and his linking with S3NZU than the ear can hear.
WVCC – Peace Slank. Thanks for the chance to cover your new project with S3NZU. Please tell the readers where you are from and how you and S3NZU linked up for "LITERATVRE"
SLANK– I'm from Louisville, KY. I went to college & used to rap with a guy named Quintin from Houston who knows S3NZU & he put me in contact with him cause he knew we both did music. My dad was signed to Atlantic Records in the late 70s & has made his living as a musician & songwriter his whole life, his name is Prince Phillip Mitchell. So after me & senzu made a track called Pete Sampras off a beat he already had I told him that I wanted to do some projects that sample/rework my dad's old tracks since I never heard of anybody sampling their own dad's soul songs to make a hip-hop album. But that's how the idea for LITERATVRE came about, I sent senzu some of my dad's songs that I figured would make dope samples & he made some amazing beats out of all of em.
The album opener "40 DAYS 40 NIGHTS"  is an instant attention grabber as the Instro morphed into a smooth head nodder that SLANK uses to bark "end of days" instructions, "Yo turn the Television off, That's the CIA Talking/ Belly of the Beast they trynig to see us in a coffin". He recounts his creative process as "Lock myself inside the booth for 40 days 40 nights/ emerge with 40 Hard Drives once I got my sound right/ My DNA is Dope, a clone couldn't bite my sound bites/ Everywhere I go they like, Yo Slanks your sound Nice/" He's joined on the song by the EP's only guest feature, KHODI GLACIER who comes in "Rapping like he's in the Rapture" making his verse count as he turns "1 to 4 like a Basquiat". On JOE PULLEN the spitter known as SLANK SHABAZZ draws his line in the sand and fights to the death like the Mississippi Afro-American sharecropper who was lynched in 1923, but not before killing 9 of his white aggressors and injuring a number of others before he met his end.
WVCC – What can you tell the readers about the LITERATVURE Project Title?
SLANK – The title came from the fact that literature is classic writing/story telling & I also like to throw in a lot of gems & knowledge in my music. I was an African history major in undergrad & I'm very into studying African history, Pan-Africanism & Black history in the US. So the song Joe Pullen, for example, was named after a Black sharecropper who fought back against racist whites in Mississippi in 1923 killing 9 whites & injuring 9 more before they killed Joe & lynched him. Since senzu sampled my dad's song "Star in the Ghetto" for that track, which is about how even if my dad don't make it mainstream he'll still get love in his neighborhood, I felt that paying homage to a lesser known Black revolutionary like Joe Pullen made since on that.
Also older buildings use the Latin spelling on old buildings & the old library in Louisville is where the album cover picture was taken, so that's how that all came together
On TIME GOES BY pt 3, SLANK weaves a tale of love lost over a reworking of Kanye's classic HERE WE GO AGAIN. He continues the theme of reflection and regret over taking a good thing for granted on WAS IT EVER REALLY WORTH IT? For all those who think the project has gone soft, SLANK swings a baseball bat at your jaw to end the EP with KEN GRIFFEY. "In the Trees where I be at / Plotting a Revolt to the React / Attack and they Fold like Kneecaps" is the marching orders he gives to his E.O.P. Family and his listeners who are plotting the revolt along with him.
WVCC– Who is E.O.P. and whats the Message behind the album?
SLANK – My rap group is called E.O.P. which stands for Enemies of the People. That name comes from a play by Norwegian writer Henrik Ibsen's late 19th century work An Enemy of the People that's about a doctor who gets attacked & silenced for trying to put the health of the masses over the profits of the few. When he starts speaking the truth he's labeled an Enemy of the People, so our groups motto is basically to speak the truth regardless of its popularity or if it interferes with rich ppls profits etc. I'd say my favorite track is probably Joe Pullen for the message behind it that I said earlier, just paying homage to a lesser known Black revolutionary who didn't let them racist whiteboys take him out without first taking some of them out. Overall message of the tape is about the same as the concept of E.O.P., just tryna spit real bars that convey the truth & talk about the issues in the system without sounding overly preachy or like a lecture. I just went in on this tape to spit knowledge over my dad's samples as crafted by senzu, to make a work of classic literature basically.
If you are as tired of the bullshit as we are, read/listen to this peace of LITERATVRE from SLANKS SHABAZZ that is as motivating as any Black Panther Manifesto pamphlet.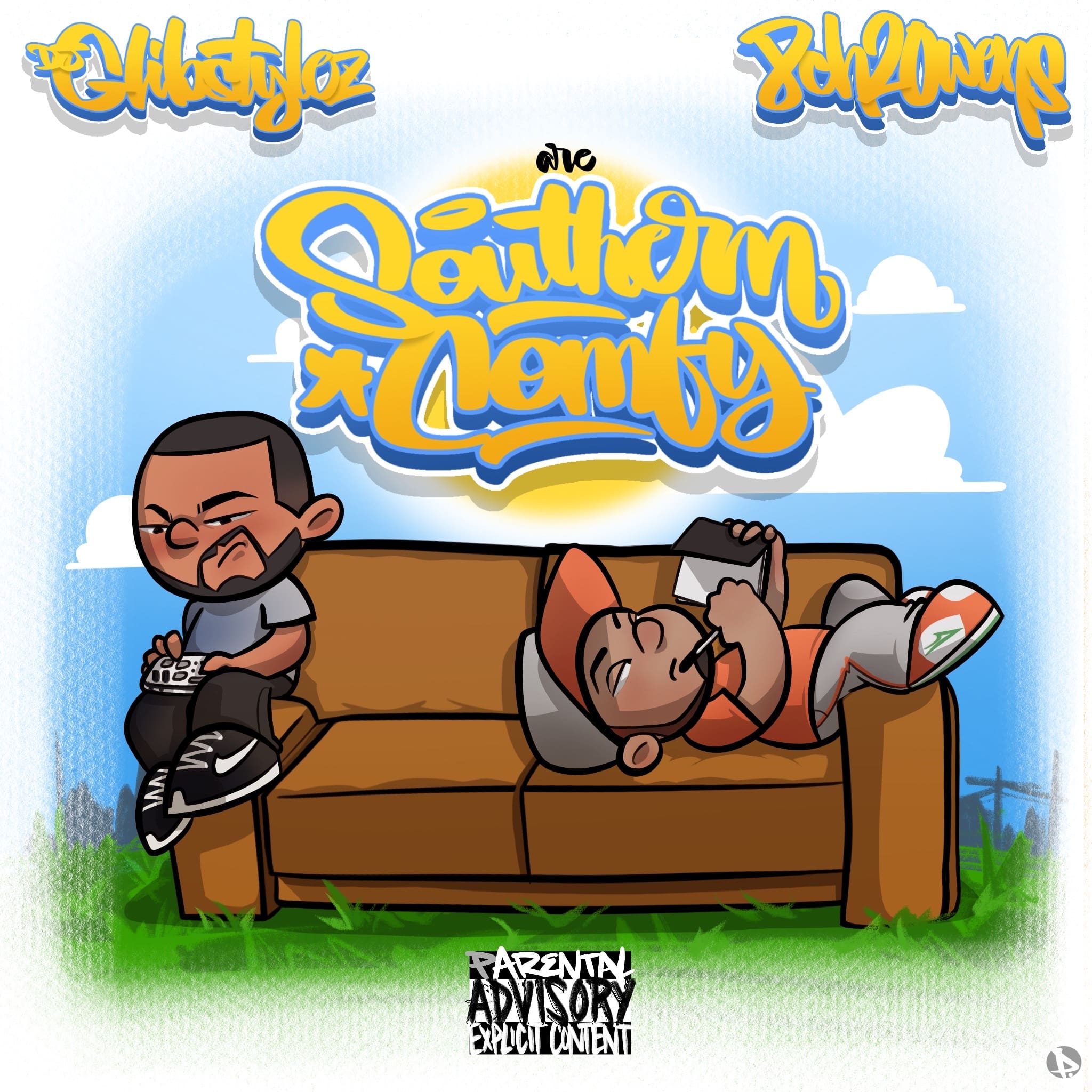 A.M. EARLY MORNING x J. WADE x DVNTBEATS – JUSTIFIED TRUTH
A.M EARLY MORNING's childhood was as warped as the intro to his latest project, "JUSTIFIED TRUTH" produced by DVNTBEATS & introducing J.WADE to the National Underground audience. On his 3rd Full Release this year, A.M. the Chicago native layers smooth rasp vocals over Soul samples soaked in psychedelics. J.WADE's clear base vocal timber plays a perfect contrast over the DVNTBEATS productions that give these 2 spitters a dope synergy through out the album. WADE spits vulnerable street truths on "DEAD MANS HAND", "WHAT EVER SHE MAY NEED, THATS WHAT IM ON AT THE MOMENT / HOPING MONEY DONT INVADE AND LEAVE MY SOUL HOMELESS/". The beat on the FINISH LINE is addictive and EARLY MORNING "Takes you back to where it first started/ Had to step back, James Harden/ Hit the Target/ Take you through the trials and the tribulation / See I got to create, I aint Complacent/". "THROUGH THE NIGHT" is baby making music on a gallon of Mushroom tea. Guest Emcee CAMDIN MALIK ends the joint properly before DVNTBEATS throws in some well placed WAYNES WORLD quotes to shower the lady listeners with compliments. "SOLO MISSION" sounds like it would blend in perfectly on any Late Night Lovers mix right after some Isley Brothers. The kind of joint you play loud in your Caddy or big body Buick while driving slow. TIMER SCAM takes a little getting used to when you realize that DVNTBEATS is using 808's in place of Kicks and Snares on his drum kit. OPUS is a banger as A.M. & J.WADE go back and forth over the Soul Vocal Samples, and PROBLEMS IN POMPANO takes you through a couple of scenes narrated by JWADE & CAMDIN MALIK with EARLY MORNING over the hook. JUST CANT is a song of hope when we got our back against the wall. This is "Dont You Dare Quit" music. JWADE warns "So whatever happens/ I call preemptive actions/ but dont ever go off to where I aint strong enough to bring you back from/" . The Trio from The GO say goodbye on TRUTH, an outro joints that embodies the vibe of the whole project. Smooth, Soulful, Vintage sounds that remind you of a time when goods cost a little less, but the lust for money and power could cost you your soul. Aint that different in 2022, and that's the JUSTIFIED TRUTH.
Make sure to follow A.M.EARLY MORNING and his team as he gets ready for the release of his 4th album of 2022, CUS & TY. He has limited edition Vinyl for the album up for PreOrder. Get yours before they sell out.
J ROOTS & DJ GLIBSTYLEZ – THE 90 SOMETHING MIXTAPE
This Mixtape.. hosted by our close family, The Soul Keep DJ GLIBSTYLEZ.. is a combo of unreleased & previously released tracks from J ROOTS, our NUSOUF family from Alabama, that date back to 2012! They call it the 90 Sumthin' Mixtape since the tracks possess that 90's Hip Hop vibe. You can tell from the 1st joint WHAT WOULD I DO (with its sick vocal scratches), that this is a fusion of Golden Era influence with Southern Soul, Future Funk and Bottom of the Map Boom Bap bounce. VINTAGE makes me want to fill a backpack with Krylon cans and head out after Midnight to destroy the walls in my surrounding areas. "WAKE UP" slides into my ear canal and makes me run over to LIFERS APPAREL Website to get me some drip to "WAKE UP IN THE MORNING, AND GET FRESHHHHH" to. The reworking of ATCQ's "GET A HOLD" by RYAN KING is a beautiful thing as GLIBSTYLEZ cuts up the opening bars of DRIFTING and J ROOTS drops gem after gem. THE DEFINITION gives me that vintage J DILLA/ Slum Village feel. J ROOTS rides every beat provided by SCOOB MCMILLIONS, RYAN KING, NO SUH, OXXYCOTTON, & DJ GLIBSTYLEZ like a black Evil Knieval jumping through every firey hoop with breathtaking style. On LYRICAL COMPOSITION he barks "Fuck you Clowns like Bozo/ Whether with a team or Rolling Dolo / The Industry is Star Wars and I'm Han Solo" over a SCOOB MCMILLIONZ beat that is just about as dope as the Millennium Falcon.
I personally got put on to JROOTS just recently by our mutual DJ and Producer DJ GLIBSTYLEZ, and since then we have become a family representing the New Boom Bap Sound of the South. I was thoroughly impressed with his FASHIONABLY LATE 2 album he recently released, and this Mixtape of his older material Glibstyles has blended together just makes me want to dig deeper into this brother's catalog. After giving THE 90 SOMETHING MIXTAPE and LIFERSAPPAREL.COM a couple of minutes of your time, I guarantee you will also be a New Fan of JROOTS. Hit him up at that Hyper Link and let him know WVCC RADIO sent ya.
MRK SX – NRMLZ GRWTH 2 (THE SEARCH FOR ZEN)
Written by: Presha
For months I listened to Doshin, a Buddhist monk, speak about Zazen and the benefits of meditation, but all I seemed to gain were an aching back and numb legs. Doshin also spoke about the absence of "self." I recited the Buddhist sutras and tried to grasp the idea of no "self" in the sense of a separate individual existence. Simply put, Buddhists believe that all is one. I struggled with this concept. How could I experience oneness without experiencing my separate self as well? I continued to meditate, my legs falling asleep each Friday afternoon in our prison temple. One afternoon, as I sat in the quarter lotus position (the full lotus was unbearable), my mind spun like a wild tornado. My body, still and upright, may have appeared peaceful, but my thoughts bounced around with no particular continuity. "Wonder what's for lunch…My back…Home…Miami Dolphins…The beach…What was that noise?" Then, a gong, an ohm from a singing bowl, signaled the end of our session, and for what seemed like a second– and an eternity–my thoughts stopped. I felt peace. I felt present. I felt whole.
I sat and listened to "The Search for Zen" with a similar goal, to be present and escape the incessant chatter in my mind. Once I realized the quality of work I was dealing with, it took me three resets before I could gather the necessary focus this project deserves. The thought provoking lyrics kept provoking, and I'd find myself adrift on a ocean of ideas. Then, I'd reset the project and begin again, like refocusing on my breath during meditation.
I learned that this project grew from an idea to promote growth. The universe united MRK SX of Detroit, Michigan and Clint Taylor of Dayton, Ohio with the purpose of using their talents to propagate positivity. That idea evolved into a group, an album, a brand, a podcast, and a movement: NRMLZ GRTH. I decided to add their podcast to my listening schedule.
After several tries, I was able to tap into "The Search for Zen." Despite the distractions around and within, I was able to meditate on the healing sound waves and wise words. The streams of positivity began to lift my burdens one track at a time. Ideas like love, the importance of smiling, letting go, entitlement, and taking responsibility for our growth entered my ears and sat comfortably on my heart.The features of Skyzoo, Elzhi, and Kxng Crooked soothed me like the Diamond Sutra. In the end, I found I had sat with the project for what felt like an eternity, but was only thirty minutes–thirty minutes of peace, presence, and wholeness. I also found that while the search for Zen may continue, it's the search that matters most.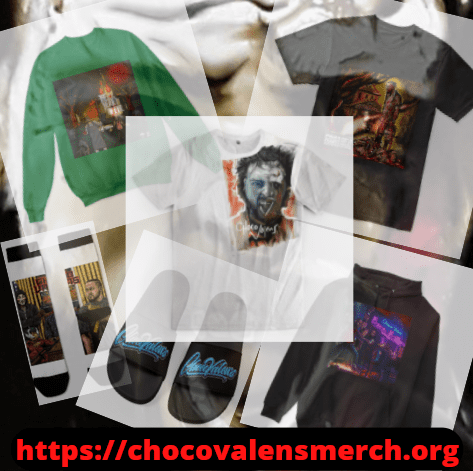 JAY KINSER – FORCE OF WILL
From the beautifully produced, John Wick peppered album intro, JAY KINSER takes you on a journey that he has been on for the majority of his life. He has attracted you as a travel partner by pure "FORCE OF WILL".  The Haverhill MA rep makes Honest Hip Hop, or as he describes it, "Rebel Music to help us Rise Up". A member of EXP (the EXPENDIBLES), KINSER drops this 12 track neck breaker to show he is just as lethal on the dolo as when he is crewed up. His time in the group gives him the experience to go bar for bar with RUSTE JUXX, & V KNUCKLES ("MEET YOUR MAKER"), HEAVY & XL THE BEAST (CURSED & BROKEN), He murders the GHOST OF THE MACHINE & REN THOMAS battered BIG BOY MUSIC, and he invites his EXP Family, and FIREBOMB Emcee SILLY GRINN to the moshpit on TREMORZ III.  On the joints he rocks alone, he shows you the energy and styles he can deliver (UP & DOWNS, END OF THE NIGHT) and the depth of substance in his content (CRUMBLING, NEVER UNDERSTAND). The feeling that the world that you built is crumbling down around you. The sense that no one really understands what you are silently suffering through. That confidence that you are unstoppable, followed by the paralyzing fear that you are only human and able to fail, and getting over that doubt through the FORCE OF WILL, are all a part of the Journey that KINSER welcomes you to take with him. I personally enjoyed every step of the trip and the lessons I learned along the way. 
KNOWLEDGE THE PIRATE & BIG GHOST LTD – WOLVES DONT EAT WITH SHEPHERDS
New KNOWLEDGE THE PIRATE & BIG GHOST LTD for all you Street Hop / Coke Rap Lovers out there. You all already saw what BIG GHOST LTD did for CONWAY in the past 2 years. Now lets see how KNOWLEDGE THE PIRATE sounds over the grimey sewer grade bangers. Let us know in the comments how you like this one.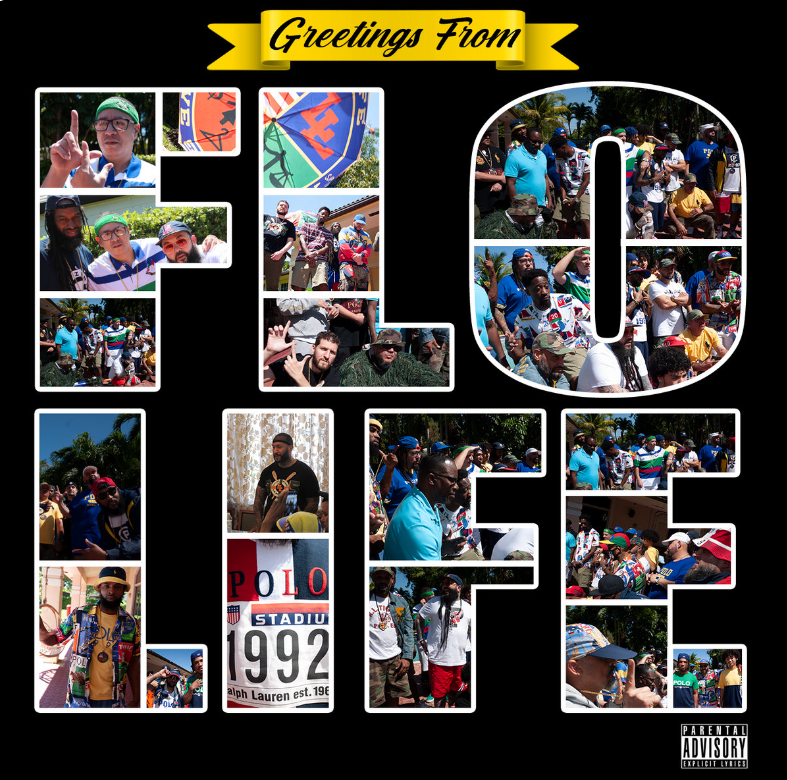 #CYPHLYFE #SingleFiles
D.U.IVAN – THE GUNSLINGER
Miami's Party Animal D.U. IVAN is back with his TOMA TUESDAY YouTube Series. In 2019/2020 IVAN kept heads nodding every Tuesday with a New Freestyle, elegantly edited by Himself, crafting the Look, Vibe and Sound of his STILL DREAMING Brand that he promotes everywhere he goes. On his latest single, GUNSLINGER, you are given a front row seat to his latest trip to New Orleans where he recently rocked the stage with Latin Music Superstars Locos Por Juana. As the Verses and footage prove, D.U. Ivan isn't a Local Rapper. He's an Emcee and Entertainer who is comfortable growing outside of his comfort zone and shows no sign of stunting his growth. 
ZAZE – WHAT I LOVE/HATE feat PHILLY REGS
Our next single comes from North of the Border as we continually get dope hip hop in our inbox coming from our "Sane Neighbors" in Canada. "WHAT I LOVE/HATE" is the latest single from OSHAWA Emcee ZAZE who we orginally found out about from colab joints he has done with LUNCH ROOM POETS, a Canadian crew we have been following heavily since our Miami/Sauga Bay transplant L.M.S., aka ULYSSES put us on to them. ZAZE has proven his pen game and delivery energy are not to be taken lightly on past releases, but on STAY KOOL PRODUCTION produced WHAT I LOVE/HATE, he chooses to bare his soul and uses music as a form of therapy as he struggles with the war within. ZAZE shared a few words about hte new single with WVCC Radio: "The song is about the struggle of love hate relationships with one's self. The conflict between the shit that makes you happy and the shit that destroys your body and soul. I Love money, but hate myself for loving it. That kind of Conflict". I'm sure that is a topic that everyone can relate to. PHILLY REGS of BRAMPTON MA, drives the point home on the melodic hook, leaving it repeating in our heads. LOVE/HATE is the 2nd of 4 singles ZAZE has released to his audience in anticipation of his upcoming album. Be on the look out for 2 more singles dropping in August from ZAZE before he hit us with his next Full Length release "RORSCHACH" on Aug 31st
MIC MOUNTAIN – TRAVIESA prod AJ THROWBACK/ LA MUERTE feat SACX ONE, GODHEAD THE GENERAL, prod by MR. SCRATCH HOOK
My brother MIC MOUNTAIN is one of the most confident diesel dudes I have ever met. MIC is a big dude with an even bigger heart, and on his latest single, he proves his self esteem is Big Big. Always ready to take his shot at any beautiful sister life brings across his path, but not thirsty enough to shoot his shot at everyone of them. MIC has made it clear, he has high standards when it comes to a partner, and he aint settling for any time wasters. He's just going to keep making music for the mami's to move their waist to, like the A.J. THROWBACK Reggaeton Vibe on "TRAVIESA", until the right Mami swings it his way. Til then you can always expect 1 or 2 flirtatcious records in LA MONTANYA's arsenol, being that he knows what his female audience likes. For those who like something a little more bar heavy, he was recenty featured on MR. SCRATCH HOOK's – LA MUERTA feat some fire spanish verses from SACX ONE & GODHEAD THE GENERAL. Make sure you stop by https://www.mrscratchhook.com to tap in with what MR. SCRATCH HOOK has cooking and tune in to WVCC RADIO this week to catch both TRAVIESA & LA MUERTA on heavy rotation.
M.I.YAYO FREESTYLE FRIDAYS: D'SHAUN EL VILLANO – GODZILLA
Miami's D'SHON EL VILLANO has been putting in the work on the streets, the studio and on stages through out the city and making sure his music travels Internationally through his IMA305 imprent. As the host of DA GR8 FM LATINO, he has been providing a platform for South Florida artist to share their stories and their Music on his Live Hip Hop Showcases. Definetely an important member and influencer in our #SOFlow Community, VILLANO wants to remind everyone that he doesnt only get busy behind the scenes and behind the boards. He is a monster on the mic also. So he linked up with DIRTY DOE & THE FILTH and recorded his M.I.YAYO RADIO FREESTYLE FRIDAY Performance over a ticked out version of PHAROAH MONCH's GET THE FUCK UP. The brother is nasty with the Spanglish and lays it down in a way that real heads on several different continents and islands can fuck with. Make sure to give D'SHON EL VILLANO a follow on the gram and stay in tuned with everything he has cooking. His moves are always for the good of the community and Latin Hip Hop Culture.