Your #1 Stop for New Indie Hip Hop News and Reviews
Peace Peace Fellow 88ers. Welcome to Issue 50 of the WEEKEND BAG. Its really not Issue 50 though. When we started the blog, the New Music Review was called the Monday Morning Medicine Cabinet, but I couldnt get the article done in 1 days time. Then that turned into FRIDAY FRESH PRODUCE which I was killing myself trying to complete by Friday Nights. So the article morphed into THE WEEKEND BAG, which now has grown from a 1 man operation, to a 2 man team pumping out some of the best Hip Hop Articles in the current culture. My hats off always to our brother, co-writer and Editor of The WEEKEND BAG, Mr. PRESHA. He has added great energy and soul to the blog and blows my mind weekly with his level of insight, his love for music, and his gift with the writen word. I am truley blessed to be able to work with this brother and to be able to deliver to our growing Audience some of the best critiques on the Hip Hop flooding the underground today. If you are enjoying what you have been reading in the past few months, please take some time to drop a comment on the Article. PRESHA is in Prison right now and constantly asks if anyone has shared any feed back. It would mean the world to him, and to me by association, to have you give you let us know how you are liking the Articles, and what you would like to see us improve if anything (there is always room for improvement). Well with that said. WHATS IN THE BAG BITCH!!!
FLOLIFE – GREETINGS FROM FLOLIFE LP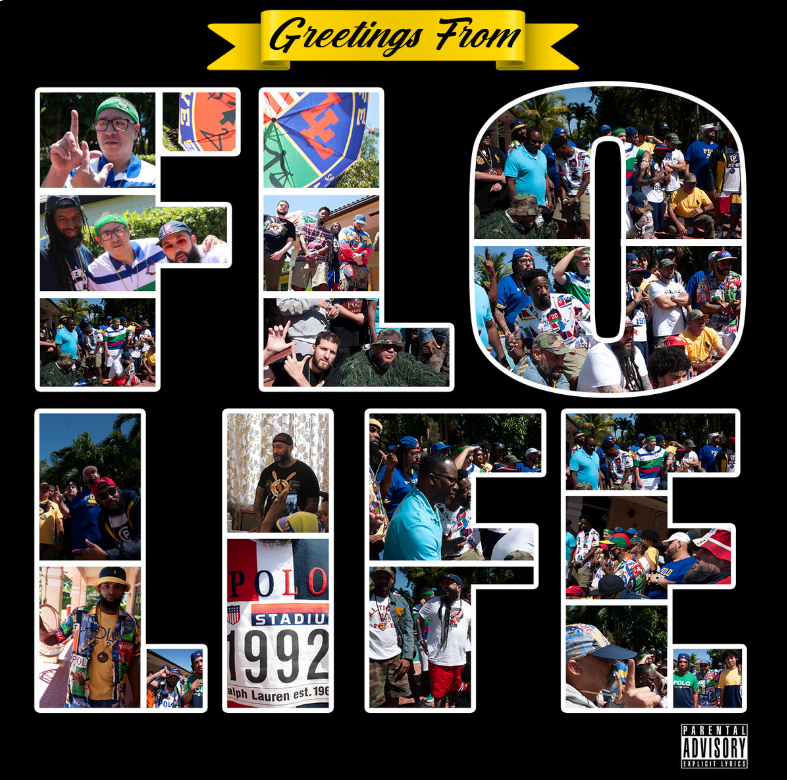 [bandcamp width=350 height=786 album=1246875984 size=large bgcol=ffffff linkcol=0687f5]
Welcome to South LO-rida. Hip Hop has been alive and well in the Sunshine State since the late 80s when Northerners started migrating south for warmer weather, forming communities in Miami and Orlando, bringing their music, flavors, art, sense of style, and hustle with them. Especially in the Caribbean communities, where you always had family living in NY, NJ, and FL, there were always opportunities to get that Raw Hip Hop and Fashion that was bubbling up North down in The Bottom and the O. While we had our own Hip Hop Scene cooking down in Miami, Central FL was building up the OZone, a Hip Hop Community that has repped Florida Hip Hop globally for decades. It's only right that THIRSTEN HOWL the 3rd would come down to Miami and Orlando and open chapters of his LO LIFE FAMILY Foundation, recruiting some of the 305 & 407's deadliest spitters to fly the POLO Crested LO LIFE Flag in the South East. LO LIFE FAMILY MIAMI & LO LIFE ORLANDO have been keeping the culture correct on both of their home turfs since their inception, growing their numbers and hosting some of the hottest Hip Hop shows in the state. Now they join forces to drop a proper representation of what Flordia Hip Hop offers the world. Who can explain it better than the LO-LIFE Family themselves…
"Lo Life Miami Family and Lo Life Orlando formed together to create one home for talented creatives, with a common mission in mind; move the hip hop culture forward and serve their communities in the process. The Florida Lo Life Chapters were organized and put together by Thirstin Howl the 3rd. The decision was made for the two families to join together like Voltron. With close to 40 members and counting, FLOLIFE is a force to be reckoned with and deserves all the recognition they have coming their way."
Their debut joint project "GREETINGS FROM FLOLIFE" offers an array of flavor combinations from some of the family's most skilled spillers. The album's first single "Kung Fu Calligraphy" features Orlando Veteran Shinobi Stalin trading lyrical blows with Miami's man of many hats, Promoter, Emcee & DJ, Exes. The project is produced entirely by FLOLIFE's own The Beat Ministry who provide the perfect backdrop for Dade County's JOEY DUZZ to get busy alongside Ft Lauderdale's KEYTALIFE on the album opener SMS. Or for PLANET ASIA and Orlando Bar Boss J.BIZ to air out their GOD RAPS over. THE VIBE CPTN & DJEXES get busy with the Latin Lingo on DIABLO K ESSO over the GATSKAN thumper, then GATSKAN & El Padrino THIRSTEN HOWL the 3rd rep the Caribean from Brooklyn to Biscayne on BROOKLYN BORI. Miami's SUPREME SORCERERS (KINGDOM KOME & LAZARUS CHILD) cast Double L Spells over the GATSKAN produced BOE'S BANE, while JBIZ & JUNI ALI pull out the hardware on GOT GUNZ. The album is dripping with that LO flavor from head to toe, but my two favorite joints have got to be the MY GOOD PHELO produced COMMON SENSE feat KEYTALIFE & JBIZ who create a joint that would have fit perfectly on any DJ Clue Mixtape, and CAMO APPAREL by EXES & KEYTALIFE who you can hear blending seamlessly throughout the majority of the album. The official visuals for CAMO APPAREL just dropped this weekend, enjoy it below as the FLOLIFE Family welcomes you to the New Winter of the LO LIFE Nation.
---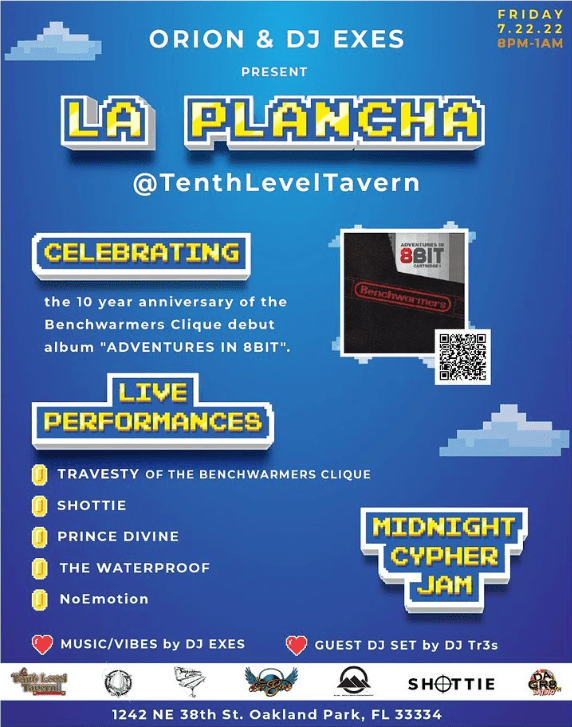 UFO FEV – SUNSETS IN THE GHETTO
Written by: Presha
We walked out of the corner Bodega and the door dinged. I popped the top of my forty ounce, took a chug, and saw that the sun was setting, robbing the city of any semblance of safety. I covered my head with my hoodie and stepped past the puddles of cigarette butts and broken bottles. The night grew dark and cold, like our camp fire had fizzled out and been replaced by a misty moon. The invasive orange glow of streets lights exposed our billowing weed smoke as we passed the Dutch back and forth. I prepared myself mentally to push my packs in the park. The sun had abandoned us, and the park had transformed from playground to danger zone.
These moments, when the sun sets and the city buildings cast their menacing shadows, are part of the ghetto experience that UFO Fev's newest project, "Sunsets in the Ghetto," strives to shed light upon. Not only does he give us a glimpse into this time shift as seen from his East Harlem perspective, but he also shares his mind shift as he transitions from a dangerous lifestyle. For example, "Drug Dealer's Dream" isn't about a career in drug dealing; it's about retiring from it. He's adamant when he says, "…I don't know who snitched/ and I don't know who got it neither/ don't hit my line unless you buying features." And on "Elevate" he inspires us to get our money "in a better way." I'm sure his maturity makes his mentor, the Terror Squad Don, Fat Joe, very proud. I'm also sure that the man who put the Fev in his name, Black Rob, is smiling down from Hip Hop heaven.
Sunsets' lowest part is his ode to "Mary Jane." Weed songs burn out quickly, and the track just feels like filler. But after that, he follows up with fire! The hustlers chant on "Dollar after Dollar" is focused and driven. "Boss Sermon" is the Boricuas' hardest track. Crisis' rim clicks, guitar riff, flute, and choir mix with UFO's flow like arroz con gandules. The remainder of Sunset is solid. He ends with a jewel on "Code of Silence" where Crisis strikes again with some uncut raw fresh from the park bench. It's clear that as the sun sets on El Barrio, UFO Fev is focused beyond the darkness to the dawn that follows.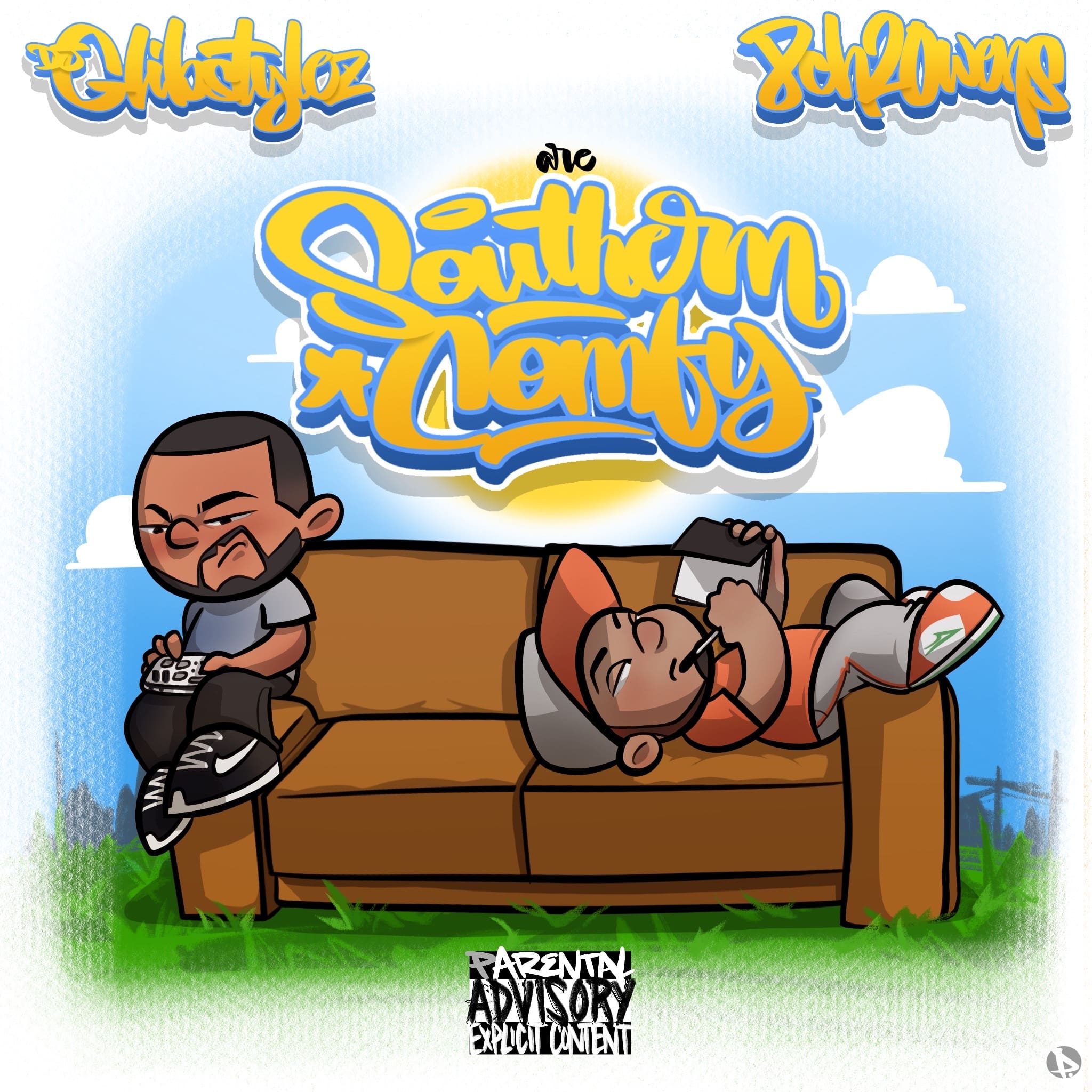 WESTSIDE GUNN – PEACE FLY GOD
Written by: Presha
Art reflects life, and sometimes life is planned; sometimes life is spontaneous. It's been said that Leonardo Davinci took twelve years to perfect Mona Lisa's lips. Meanwhile, Vincent Van Gogh averaged at least one painting every day. Time seems to be an invisible color included on the palettes of great artists. Long laborious hours spent on detail reflect growth and the maturation process. Quick splashes of color capture the seconds closest to the moment of inspiration.
Fresh from Paris Fashion Week, Westside Gunn felt inspired to drop a piece of abstract audio art. Peace "Fly" God was constructed in an impromptu forty-eight hour studio session during which some of his Griselda cohorts stopped by to contribute. Unfortunately, the brush strokes of Conway and Benny are absent leaving the project feeling incomplete. Syracuse emcee, Stove God Cooks, does his best to fill the void with a wonderfully whipped mix of bars and melody, and Estee Nack lends a chromatic cadence to the project, but I couldn't help but hope that I would hear "The Butcher Comin' nigguh!" at some point.
Westside arranges the tracks of Peace "Fly" God by producer giving it an asymmetrical structure weighted by soulful samples. For the first five songs, we have Don Carrera, who offers that Griselda grime. His splattering of paint on "Ritz Barlton" borders on psychedelic. But by track five I was exhausted and wanted to hear something different. Thank God that Madlib came to the rescue. On track seven, "Horses on Sunset," we finally hear drums and the blend of colors turns triumphant as Stove God Cooks bakes up another tasty hook and Westside rides in like a desperado. Then, West dismounts and walks down a lonely piano on "Open Praise."
The spontaneity of Peace "Fly" God comes at the sacrifice of a flawless mix; but, hey, this is art! I'm reminded of the great Picasso who was once approached by a woman in a restaurant and asked to scribble a sketch on a napkin. She said she would pay whatever it was worth. In thirty seconds, Pablo drew something on the napkin and said, "That will be $10,000." The shocked woman replied, "But you did that in thirty seconds! "No," Picasso replied, "It has taken me forty years to do that." Indeed, Fly God. Peace.
PRETTY BULLI – DUFFLE BAG BULLI
https://prettybulli1.bandcamp.com/album/duffel-bag-bulli
We were recently introduced to Bufallo's PRETTY BULLI, by Rochester Producer KIDD CALLED QUEST who sent us their latest single SIMPLICITY which we covered heavily last week on WVCC RADIO. He told us BULLI was getting ready to drop her next EP, but we had no idea he meant so soon. A day after we broke the single, and we get slapped with a Duffle Bag full of bars in DUFFLE BAG BULLI. On our last Issue of the Weekend Bag (Issue 49) we told you how PRETTY came up the youngest of 6 Siblings. She learned real early how to fight for her space and how to earn her respect. As she shares on Ep opener I'M REALLY NICE, she's been sparring with Bars since age 13, and you can hear the furnace forged experience over every CASTLE MONEY BEATS background. The San Diego Producer gives PRETTY BULLI several deliciously designed sound sets to prove she's "The Beat Assassin/ They Lag when they try to tap in/ Writing circles around most rappers, Compass action/". Take for instance BET YOU WON'T, where she goes verse for verse with big bro GOOD WRITTENS, over a face screwing banger by CASTLE MONEY, both of them talking shit all in your face with no concern for personal space. This slides easily into WHO YOU TALKING 2, like BULLI sliding up on you, holding you accountable for your doubt. "There's a lot of dudes who try to stretch her/ I get a rise from these guys, but be advised, I don't need your pecker/ Cuz I'm a Diamond in this buried treasure/ applying pressure to you pussies, popping hymens for sweet nectar/". BULLI keeps her Timbo Heeled foot on the listener's neck as she invites Boot Camp Snyper RUSTE JUX to the party on POP OFF, where they raise the pressure til your windpipes burst. I'm amazed by the display of grimey East Coast Boom Bap that CASTLE MONEY has created out in the Bay Area. Then PAIN starts playing and you get a shot of that laid back West Coast Funk that sedates you as PRETTY BULLI, ILLA GHEE & L-BIZ explain their experiences with betrayal and describe how "Hurt People hurt people". The beat flip and complete vibe transformation that takes place before L-BIZ comes in declairing "All this Fly Shit we've established/ but What's Fly Shit to a Maggot", is a thing of pure beauty, further building my interest in the San Diago beat maker. What he and PRETTY BULLI do on the Self Titled album closer is nothing short of Music Industry Magic. Artist and Producers spend countless hours in the studio trying to create that 1 hit. That 1 joint that will burn on everyone's speakers, that is worthy of being played both on the Radio and on the Block, and lives long on DJ's playlist. They achieve that on DUFFLE BAG. The single has that classic New York Street Hop feel without feeling like it's trying at all. The whole album has that same exact texture. This is high quality designer you're dealing with here. CASTLE MONEY & PRETTY BULLY or in their Big Bag.
Get your copy of PRETTY BULLI – DUFFLE BAG BULLI here, and support the artist directly https://prettybulli1.bandcamp.com/album/duffel-bag-bulli
AZARIAS – OF THE CHASM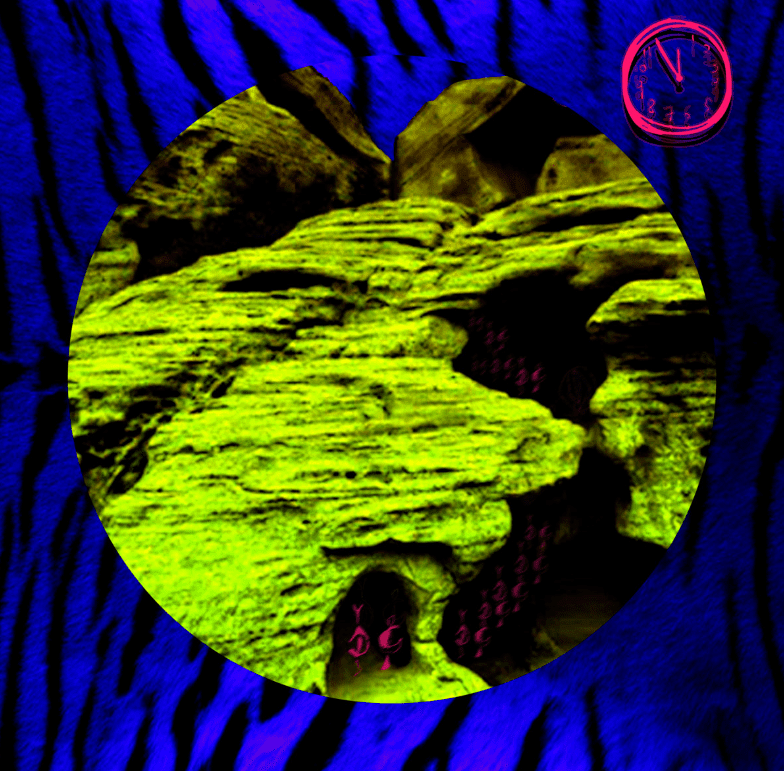 Chicago's AZARIAS invites you to put on your head sets and let him pull you into THE CHASM where we find a warped Digi Underground remake of Boom Bap. You can picture this playing in dark, smoked filled, black light lit rooms, where the listeners vibe trance like, white shirts & face paint glowing in the dark. CROSS CONTINENTAL ft SUDO BLACK & NABUDDAH is a left field banger. NO DEMAND BUT THANKS is a double tuck back flip into a Special K Hole, but is that BLAHINNI or EKYM1536 with a Horse Tranquilizer effect slapped on his vocals? It all adds to the pscyhodelia. The Narrator intermissions throughout the album are great breaks of comic releaf between the high doses of lunacy, like on MADE A RAFT ft DAY TRIPPER (You got to love that opening verse). SUDO BLACK spins back around the block, this time with Detroit Hip Hop Vet DENMARK VESSEY behind the wheel for a jumping 808 heavy bop named AND THEM THINGS GO!! It aint hard to see how this joint can turn a crowded room of people into bouncing sweat pit. This blends ingeniously into WOLVES DONT CRY ft New Mex Slang Gangster EKYM1536 who keeps the Big Energy turned up to ten. This is when the Drugs really start kicking overtaking your Audio Visual cortex and ALL THE TIME proceeds to mutate before your eyes and ears. AZARIA safely lands you with the oddly soothing TRYNA GROW WITH YA ft TAN2, who works magic out of madness finding a meaningful melody and message in the megapixilated production. Have you ever tried to fall asleep at the end of an acid trip, where you can't turn your brain off and splatters of all the images, sounds and memories of the previous 12 hours continually replay in your mind. That's what DONT NEED ADVICE sounds like at the end of the album. And then just when you think the Fun House Ride is over, it starts all over again, this time with different backgrounds. THE CHASM is really an interesting listen and journey through the audio engineering mind of a mad scientist who isn't afraid of experimenting over and over again until he gets the vibe just right. The 2nd go on the album (Tracks 12 – 22 are all Remixes) is much smoother, jazzier, and makes the 22 track album worth the full play. Get your ticket to THE CHASM here https://azarias.bandcamp.com/album/of-the-chasm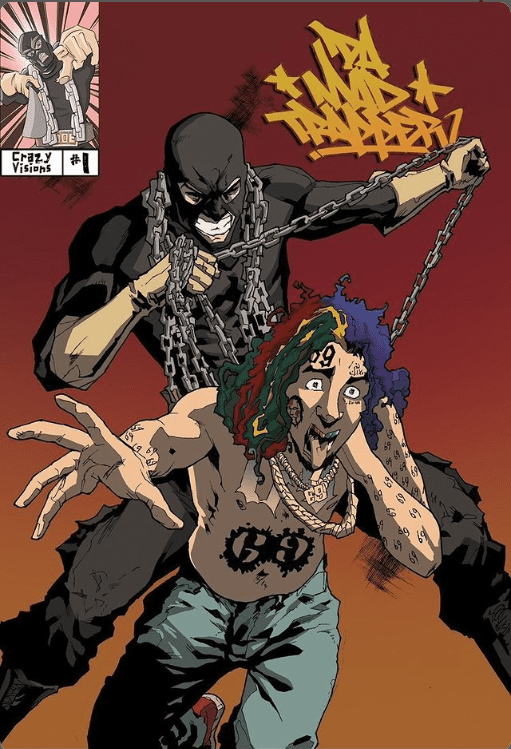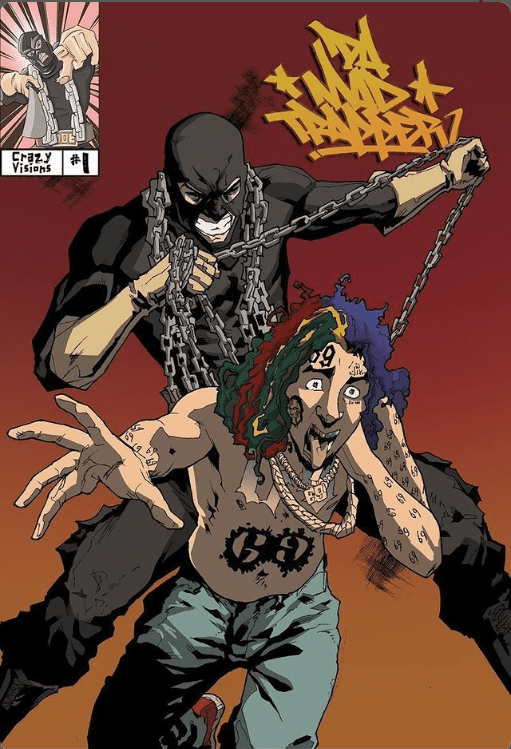 #CYPHLYFE #SINGLEFILES
CERTAIN ONES – EVOLUTION FLIP (Prod by DJ Matty Lite)
New CERTAIN ONES??? Produced by DJ MATTY LITE?? Stop Everyting and hit Play!!! Both these camps are the epitome of "We take this shit seriously" and anything they drop individually always acceeds our expectations. Hit play and enjoy how they EVOLVE together on EVOLUTION FLIP. Catch it playing all week on WVCC Radio.
JUSTICE SYSTEM – CALL UP MY COUSIN
MR. FOX & SAM JONES have phones ringing off the hook as they call all their kinfolk, Crewmembers and Congresmen to tell them the time for action is now. With the release of their QUANTUM FORCE CREW LP, the JUSTICE SYSTEM mobile unit of FOLEX & DJ JAHBAZ once again showed and proved that their hiatus is over, J.S. is back on the front lines. On the Q.F.C. album opener CALL UP MY COUSIN, FOLEX & MR. FOX call on JASON FAMOUS BEATS to provide the Audio Air Support and the homie delivers a Fly Instrumental that burns hotter than Agent Orange bomb drops. On the latest visuals for the single, you can see the QUANTUM FORCE DUO building with not only JASON FAMOUS, but a host of family, friends and comrads in arms who are all united under the same purpose, Spreading Good Music that helps spread the outcry for Justice and Equality from the have nots. The fellas describe their latest single as follows: "Call up My Cousin, off the Quantum Field Crew album, showcases the darks times that lead to enlightenment. The struggle is real for FREEDOM and JUSTICE and EQUALITY so we have to use the tools we have in hand to make it happen." Even if that tool is just a cellphone, press play and get on the horn with JUSTICE SYSTEM. The time to stay quite and dormant is past. It's time for some action
JFliz – Some Days (prod. 6th Floor)
Boston Mass to Great Britain. The fact that the 40 + year Emcee by the name of JFLIZ has not only had his music constantly played overseas in the U.K., France, Germany, Italy, Netherlands, Canada and all throughout the United States, but is also consistently making music with International Producers, further extending the reach of his music, is an inspiration to me personally. The last 3 albums JFliz has released have all been with Producers from other countries, some who dont even speak English fluently, but speak HIP HOP in their sleep. This time he teams up with U.K. Producer, DJ, and Podcast Personality, 6TH FLOOR, to do some soul searching on SOME DAYS. Luckily JFLIZ is not the type of artist to keep his song material at the shallow level, only speaking about how big his ego is. He isn't afraid to take his growing audience into the deep end of the pool where the water is murky and cold. Not every day on Earth is a party. Not every moment in Hip Hop is a head nodder. FLIZ is honest enough to admit, that even with his growing success, the amount of material he has put out in the past 2 years, and all the different people who are getting to hear his music, he still suffers moments of doubt, and struggles with bouts of depression. I can relate to him 100 percent as an Artist, Husband, and Father of 6. When JFLIZ sent me the track he warned me, this isnt Barfest Boom Bap, but it ended up being a message I related to a whole lot more than the sharpest punchline. As we grow up, we constantly find out as humans that no matter how hard we work, and how much we achieve, we are always left with a feeling that it is not enough. Hopefully SOME DAY, we will find out how to slow down, stop everything that doesn't really matter for an hour, and just appreciate the great things we already have, what we have already accomplished, the people who already Love Us and are our biggest fans. Maybe then we can finally be happy, SOME DAY.
Make sure you follow JFLIZ to keep up with his consistent stream of great singles, And follow 6th FLOOR for his Production, Music, and weekly broadcast of The 6th Floor Show with Coxy and Betsy where they showcase the best in Indie Hip Hop & Soul from the U.K., U.S. and beyond.
Marz One x Czaro – Lost N Found [prod. Kiza G Beats]
Written by: Presha
Loss and discovery often shape our lives. Everyone experiences winters that lead to springs, deaths that lead to an appreciation for life, and hurts that lead to healing. For me, it took a loss of liberty to understand real freedom. It took being behind cold walls to appreciate the warmth of my mother's hug. It took the silence of solitary confinement to grasp the importance of music. Marz One and Czaro's single "Lost and Found" touches on this profound contrast. Marz One loses himself in his verse. He speaks of the walls erected after the heart crumbles. He speaks of losing the ego during a psychedelic experience, and he embraces sorrow as a tool for finding self.
Marz One described the new single as follows; "This one is a brotherhood joint for my longtime brotha and best friend since high school Czaro The Infinite. As a mentor to Czaro I wanted to make something to show him that I am proud of his growth as an artist. We teamed up with Kiza G Beats for this banger titled Lost N Found…"
Czaro's verse focuses on this brotherhood. To tell the truth, he just sounds happy to be part of the song, like a vagabond who understands what home means. The Kiza G beat is warm and celebratory, as any journey towards self-discovery should be. If this song does nothing more than remind us of all we've actually gained through our losses, then it's found its purpose.
PHIL ISRAEL x ACE BOOGIE – EATIN
Written by: Presha
Jay Z once said, "Life is all there is. And if that's true, then we have to really live it — we have to take it for everything it has and 'die enormous' instead of 'living dormant."' This principle of success and the value it places on our time here on Earth is what drives serial entrepreneur and CEO of Family Over Everything Music, Phill Israel. After surviving the street hustle, he graduated to being the owner of a transportation company. He moved on to amass a portfolio of investments that includes real estate, and he has even dabbled in the financial and crypto currency markets. But his love is Hip Hop, so he continues to flood streaming platforms with hustler anthems. His current single "Eatin" might be his most aggressive and driven offering to date. Atop his Chicago counterpart, producer and engineer, Ace Boogie's RZA-like banger, he fervently fires off bars of braggadocio and business lessons. The most important lesson being that time is the most valuable asset, not money. As a man "doing time," I have to agree.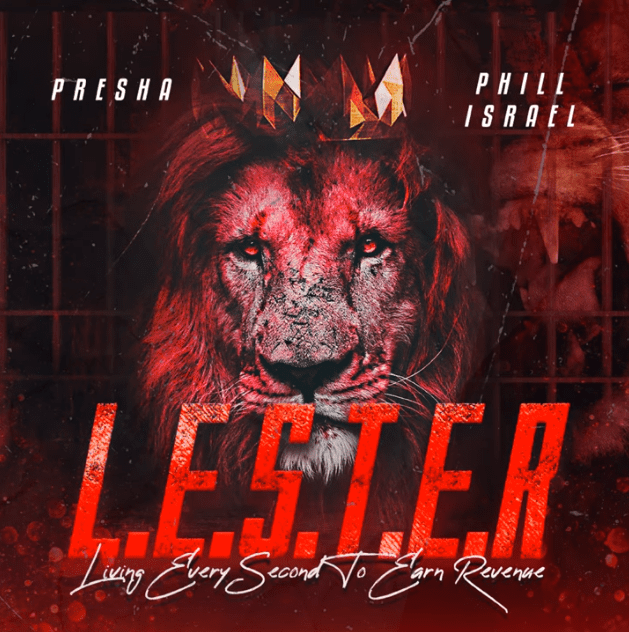 SANKOFA – BLKTCHP 2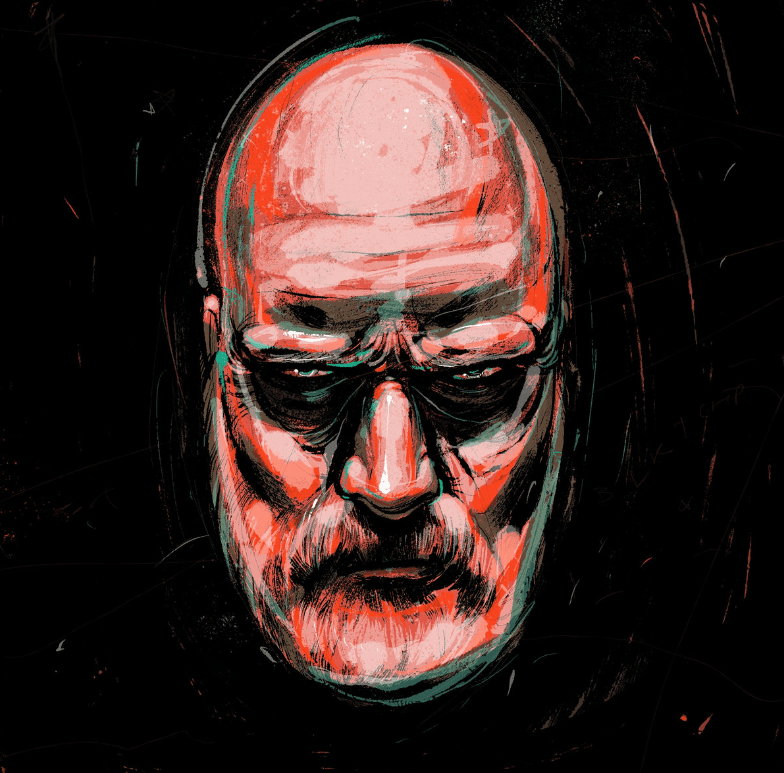 [bandcamp width=350 height=786 album=2549739987 size=large bgcol=ffffff linkcol=0687f5]
God Dammit!!! So pissed I missed the chance to get 1 of the Pre-Order Bundle Paks that I asked PRESHA to cover the Pre-Order. Don't Ever Sleep on SANKOFA merch, it is always limited and never last more than a few days. Here is what PRESHA had to say about the tracks KOFA has made available on his Bandcamp to tease us.
Written by: Presha
Sankofa is a word of the Akan tribe in Ghana that literally means "go back and get it," but also represents the idea that we should reach back into the knowledge of the past and bring it into the present in order to positively progress into the future. Sankofa is also the name of a wise, white bearded, beast of an emcee from the Midwest. His name, what it represents, and how it translates into Hip Hop that's intellectual, without being too heady, is not something that can be described in words. It has to be experienced.
The good news is that you will soon have the chance to experience Sankofa once again. His "BLKTCHP 2" album is on its way, and it's in high demand. He's already sold out of three of his bundle packs of preordered merch that accompany the project. I tapped into the free track previews on Bandcamp and found myself locked in and barred down. The beats match his sinister and prophetic delivery. "A Thousand Watches" is pure poetry and is a testament to the element of time tied to his name. I was thankful for the a cappella version, which allowed me to marvel more at his wordplay. For "Fran Gull," named after an Indiana Supreme Court Judge, Sankofa turns investigative journalist as he points towards poisonous politics and the social unrest that plagues America. His passion is palpable. I look forward to hearing the remainder of this project once it's unveiled on July 28th.
#BottomOfTheBag #RareFinds
#GemsYouMayHaveMissed
MISTAJAY – ONE HEART BEAT AWAY
This jewel just hit my inbox as we were about to publish this weeks BAG. It was good enough for me to stop the presses and add this quick write up to share. NC State Emcee MISTAJAY understands that pushing your music as an Indipendant Artist goes beyond just uploading it on Bandcamp and Distrokid and crossing your fingers that someone will find it and support your art. As an Indie Aritst with No Label behind you, you have to wear all hats, including Marketing and Distribution, and you have to keep the Promotion pumping for the project long after the date of release. Just because YOU know that you have new music out, doesnt mean anyone else does, especially those potential fans you have never met or have any idea exist. It's with this in mind that MISTAJAY of THE EMPIRE/ NCC RECORDS continues to promote his most rescent project, "ONE HEART BEAT AWAY". Released in October of 2021, the album isnt even a year old yet, and is packed with enough heat to feel brandspanking new to those who just stumbled across it (like myself). With great production provided by RICK MARVEL, DRUGS BEATS, ANODOMINI, MICWILL 910 & ROCK IT DOT COM, the 21 track album is a smooth ride and no one would ever guess it came out last year, just press play and you can actually hear that New Car Smell. With features from PACE WON (RHYME PROFESSIONALS), MICKEY FACTZ (THE TRUTH) and Hip Hop Legends DMC & MC SEARCH (MESSAGE TO HIP HOP 2), you won't really care how old the project is as long as it keeps your head nodding the way it was created to. Fellow EMPIRE family members get in on the action on cuts like BATTLEFIELD where MISTAJAY and PRINCE IMPERIAL take off all flashy adorenments and accessories in preparation to go to war. Or NO BETTER THAN THIS where JAY & SPEAK NO EVIL catch wrekage over a jazzy flip of the ATCQ "REPRESENT REPRESENT" Midnight Maurader classic. Both of MISTAJAY's crews, THE EMPIRE & GROUNDZERO, make an appearance on the organ driven "ITS WONDERFUL". MISTA has room for all his folks and favorites on ONE HEART BEAT, but it's the songs he tackles dolo where he shows how deep his ink well runs. Joints like NO MORE POLITICS AS USUAL, WATCH OUT, MY FAULT (LyricDrugs), & REAL SPIT introduce you to an Emcee who has been building his skillz for a hot minute, and has sharpened his blade to the point where he is ready to head out into the world, taking heads off.
This album is not free of flaws tho. The LP length for one, is a bit intemidating when you first check the track list. Luckily there are a good number of skits and Shout Outs from DJ's and Personalities co-signing, so the track list is closer to 16 (still alot of songs by todays standards). There are also some songs that could have been left in the oven for a little longer. The final mix on songs like STRAWBERRY SMOOTHIES could have been worked on a little more before release. Even with these small critiques, the project is still Pure Hip Hop and a good time. Not only JAY and THE EMPIRE family pushing this project hard this year, but they are also currently working on an Indie Film, "The Underground Experience Documentary" where they hope she light on their states Hip Hop Scenes. JAY explains on his site "The film will focus on the independent hip-hop scene and the effects of the Music Industry on content and opportunities for performers with special focus on North Carolina.". They are inviting any Artist from North Carolina area would like to be featured in the Documentary to read their blog post about getting envolved in the making of this film. Everyone involved in helping fund the album will get Producer Credits on IMDb. You can find all the information at https://www.empiremusiq.com/post-item/the-underground-experience-funder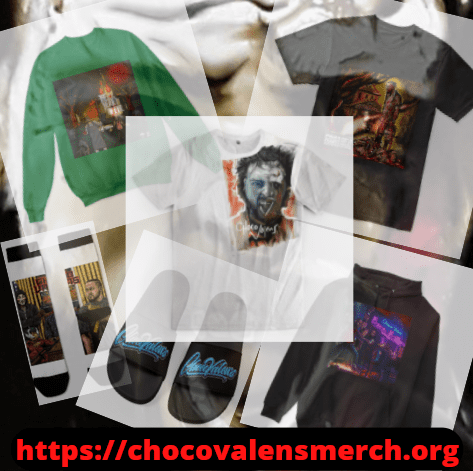 DJ PREMIER – HIP HOP 50 VOL 1
It's been about 50 years since hip-hop started percolating as a genre — depending on who you ask — and for all of 2022, the label Mass Appeal with be celebrating with a series of EPs called Hip Hop 50: The Soundtrack, each of which will be curated by an important producer. Entries in the series are forthcoming from Swizz Beatz, Mustard, The-Dream, Mike Will Made It, No I.D., Hit-Boy, Take A Daytrip, and Tainy, but things are kicking off with the influential DJ Premier. Today, DJ Premier: Hip Hop 50 Volume 1 is being released and it features guest verses from Nas, Lil Wayne, Run The Jewels, Joey Bada$$, Remy Ma, Rapsody, and Slick Rick, all rapping over DJ Premier beats. "It's an honor to kick off this iconic Hip Hop 50 music program," the producer said in a statement. "Hip Hop continues to inspire fans across the globe and it's incredible to think of what the next 50 years will bring."
Daniel Son , 36 Cypher & Futurewave – As The Crow Flies (Album)
DANIEL SON & FUTUREWAVE are back. This time with 36 CYPHER riding in the back seat with the drum hanging out the window. Everyone hit the floor, They Shooting again!!! They havent missed all 2022. Enjoy.