All the New Hip Hop You Need this week.
Sorry for the Late Bag Fellow 88ers. We are busier than a 1 Armed Monkey with 2 Dicks over here at WVCC Radio. We have XP The Marxman and Dome Peace in the building on Friday May 6th for their first Live Show in Miami. CHOCO VALENS is opening up for STOVE GOD COOKS & ROME STREETZ this Saturday. And I got XP and DOME PEACE on the show tonight as special guest and DECA as our special guest on Thursday. Stack on top of that the Editing we have been doing on the Interview videos to drop those on our YouTube Channel ( You can now catch our interview with RHYME STYLE TROOP, & J RAWLS). We got alot of great content coming your way. Plus we wanted to wait til our Album of the week dropped. NEW BLACKSTAR. Enoy the bag.
BLACKSTAR – NO FEAR OF TIME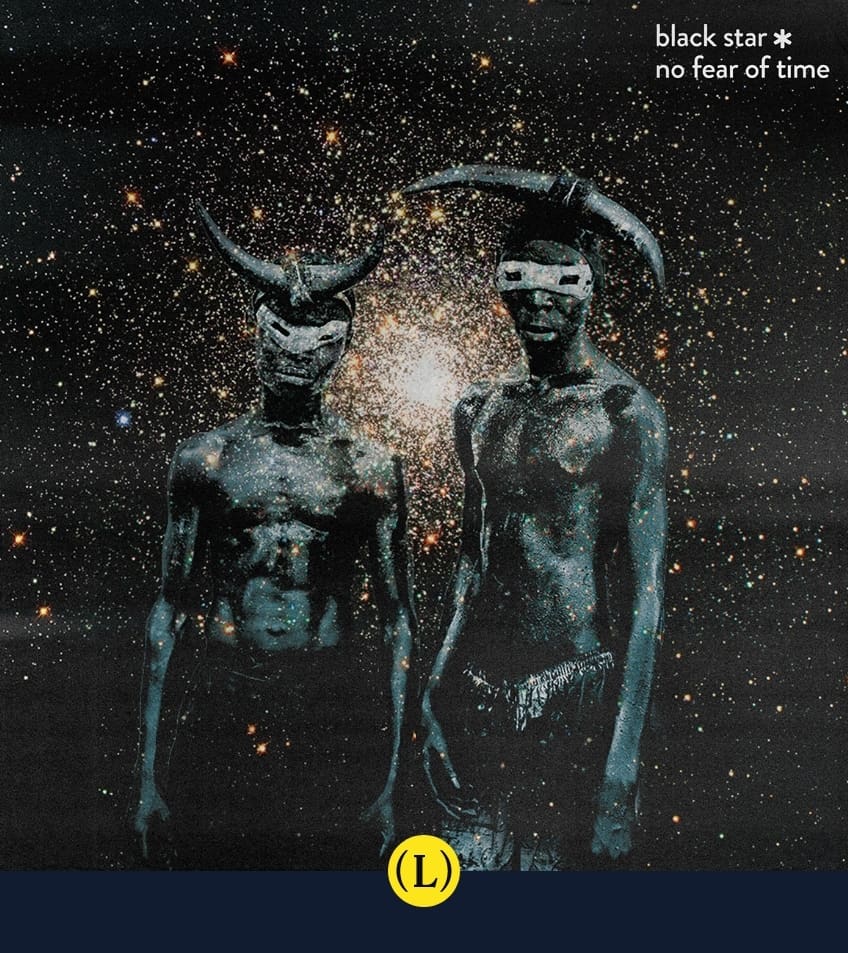 And on this date, May 3rd of 2022, the portal in the Hip Hoposphere reopened, and we were able to travel back to BLACKSTAR. YASIN AND KWELI are back in full Pan-African Warrior Regelia with the scitzophrenic scientist MAD LIB behind the Drums and Sampler. NO FEAR OF TIME is the Duos long awaited sophomore release, which is only available on the LUMINARY APP. A move the 2 Emcees made in order to be able to set the price on their new work of Art. Tracks like SO BE IT, THE MAIN THING…, and SWEETHEART, SWEETHARD, SWEETODD are well worth the Subscription to the App that also carries Dave Chapelle, Yasin, and Talib on THE MIDNIGHT MIRACLE Podcast. At the time of writing this only the 1st 5 songs were available, but we'll be updating you with our full review once the full album drops. Can't wait to hear that BLACK THOUGHT Feature FREQUENCY!! Stop playing wit us BLACKSTAR, We've waited for this train long enough. Let me stop before KWELI puts me on blast on Twitter. Download the LUMINARY APP and get on BLACKSTAR Line ride back home.
Ransom – No Rest For The Wicked (Full album)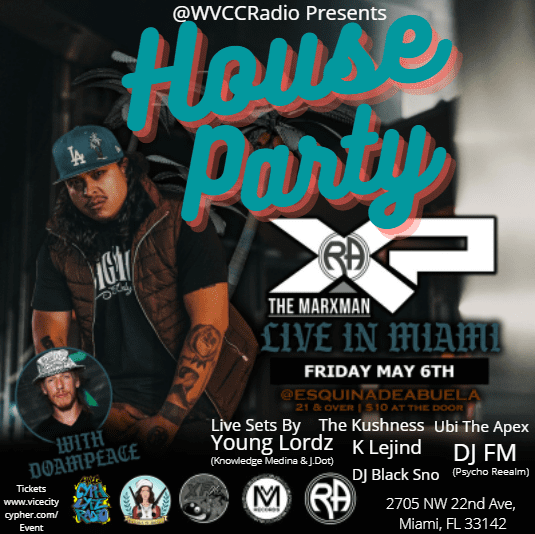 CZARFACE – Czarmageddon! (Full album)
More Fire MOre Fire More Fire!!!! New CZARFACE!!! WHAT!!! Before I got a chance to start writing a review, our good friend DEXTER PRICE of HIP HOP LIFERS FaceBook Group shot us the following fantastic write up. Salute to you brother. You are a hardcore head with a passion we admire and a drive we can fuck with. We rock with everything HIP HOP LIFERS puts out. Check out their Interviews on YouTube Make sure you tune in to WVCC RADIO this Tuesday to hear the exclusive release of their 1st HIP HOP LIFERS Colab Track, BRUTAL LIFERS produced by Beat Beast BRUTAL CEASAR. Enough Dick Riding, here is the review from Lifer DEXTER PRICE.
The fact that you are reading The Weekend Bag let's me know that you already know Czarface and their historic run they are still on so I can skip all that and get right to the music. If you're a Comic Book or Pro Wrestling fan then the day a new CF album drops is like Christmas ( especially if you're both ). This whole album is laced with them dope complex bars and nerdy pop culture references that we've come to expect. Eso and Deck absolutely brought their A game, but the star of this album in my opinion is super producer DJ 7L ( and I'm not just saying this because I recently did an Exclusive interview with him for Record Store Day
). The production on this album is absolutely flawless and makes for such a fun entertaining listening experience. There are no tracks on this album that I would skip. Just hit play and let it ride out until the end then hit play again. Not many features but I did really appreciate the appearance by the man himself Kool Kieth. Standout tracks for me are definitely Damien's Dinner Time, Walk Through Walls and Big Em Up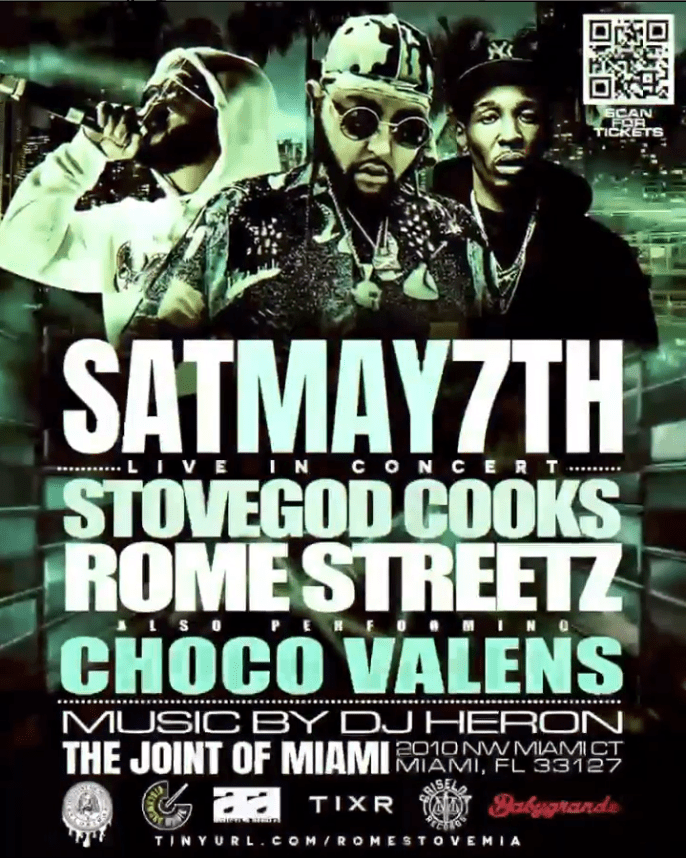 Midaz The Beast & Delle Digga – 84 (EP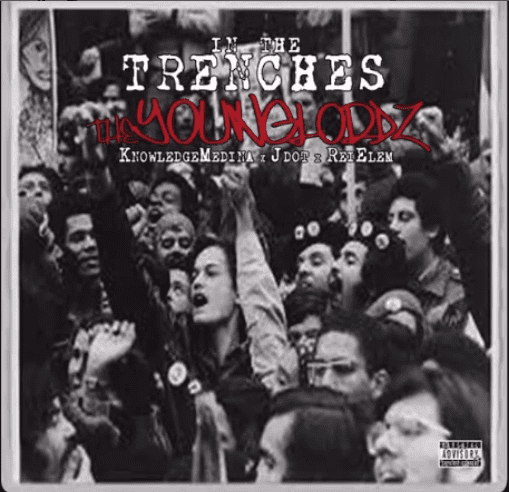 Blu & Fatlip (of The Pharcyde) – Live from the End of the World, Vol. 1
NapsNdreds – Super Braff (Album)
Indie Hop Label "Innercity Legends" releases the latest project by NAPS N DREADS, "SUPER BRAFF". Featuring an amazing supporting cast of John Robinson, Hus Kingpin, Wordsworth, Young Naps, Tone Spliff, DJ Static, Cyrus DeShield, DJ Ease, Stash Pain, and grizzly funk production by Kev Brown, Nottz, Tobes, Jay Swiftz, DJ Static, Dub Z, Divine Drummah, GetLarge, Maxamill, Fonk Starr, D.R.U.G.S. Beats. The era of Blacksploitation films might be far behind us, but NAPS N DREADS has flown on to the scene rocking a Pimp Cape for all those looking for a new Hip Hop Hood Hero.
#CyphLyfe #SingleFiles
Dres of Black Sheep + Stu Bangas – "Hate"
SPLAT- DIESEL (OFFICIAL VIDEO)
New London's CT's SPLAT hit our radar last week and left a crater in the ground. We were blessed with the visuals for his single "DIESEL", a Freestyle over a classic WU Beat from his "1991 DA' SPLIZTAPE" Mixtape he dropped in 2021. Get to know SPLAT as he recounts the days when he "used to have to keep the work tucked in his mouth, like a Pelican". He describes getting his hustle on in an environment where he "Kept a Hammer for the Thumping, a Razor for the Cuttin/ and the building feens pressed down elevator buttons/" . SPLAT aka SPLIZZY THE BIG ORCA is busy in the kitchen cooking up some new product for 2022, but in the meantime, we've been gifted a delicious stash of his 2021 singles that are brand new to WVCC Radio and our audience, so we will be introducing you to his work and making sure you get familiar with SPLAT in the weeks to come on CYPH LYFE Radio.
Kingdom Kome & Ruen – Think It Thru
The Big Che', KINGDOM KOME is back with a new video from his latest full length album, MALBEC, produced by RUEN. On "THINK IT THRU" the Argentinian "Sifu" kicks his special brand of KOME FU and "Shows you the way to Vertue, like Lao Tzu/ Vows to, have you wailing at the wall like a Devout Jew" Trust me, you want the smoke this man offers. Tap in to the New Video and get yourself drunk off that new MALBEC if you haven't yet. Shit is delicious!!
M Doc Diego & Skinny Bonez Tha Godfatha Feat. G Fam Black – Mask On
New M DOC DIEGO feat G FAM BLACK and Produced by SKINNY BONEZ THA GODFATHA?? Damn, this joint is all around fam. I wish I could say the Video is as hot as the single, but honestly they went and used my least favorite video animator in the game right now. I'm not sure what dudes name is, but he always seems to make the hardest tracks look like they are made for a Jahova's Witness Sunday School Class or something. I dont ever want to see M DOC DIEGO & G FAM BLACK Smile God Dammit. That's sacrilige!! Visuals aside, we excited about the upcoming project between M DOC & SKINNY BONEZ titled "THE GODFATHA & THE DON". Make sure you get your pre-order in with this link. https://distrokid.com/hyperfollow/mdo…