All the New Hip Hop you this Week.
Peace Fellow 88ers. Happy Friday, Saturday, Mothes Day or Monday….whenever it is that you come across the bag this weekend, we hope your in good spirits and having a good one. If not, we have plenty of dope New Hip Hop to lift your spirits. Hopefully your seeing this on Friday and have a chance to make it out to #HousePartyMay this evening at @EsquinaDeAbuela feat XP THE MARXMAN & DOAMPEACE, with special guest DJ FM of Psycho Realm. Alot of great opening acts rocking as well as the #STR8BARS Hot 16 Cypher which will be filmed starting at 9pm. If you in Miami, make sure you come out tonight and make it a point to be at the STOVE GOD COOKS/ ROME STREETZ Show Tomorrow at THE JOINT OF MIAMI to support our Home Town Shooter CHOCO VALENS as he opens for STOVE GOD & ROME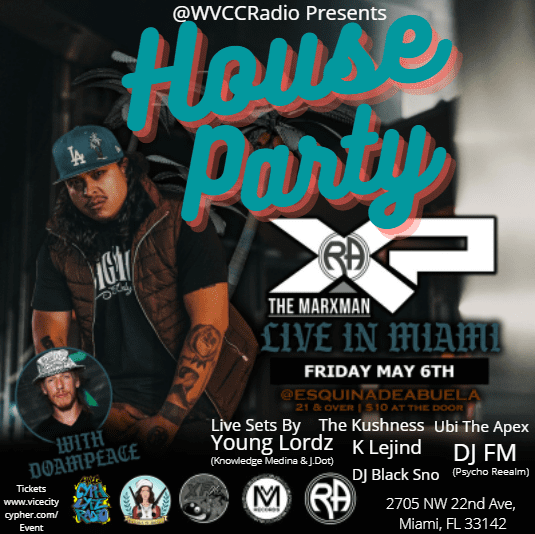 Method Man – Meth Lab Season 3: The Rehab (Full Album) 2022
My Indie Hip Hop Connects who keep their ears to the Underground have been raving about this New METH album since last night (Salute Brutus Maximus of RAW SIDE HIP HOP, bringing us the intel from the Future). Some serious guest appearances on the album, including WU Legen CAPADONNA, WU Step Brother REDMAN, The Teacher KRS ONE, JOJO PELEGRINO, JADA KISS, RJ PAYNE and some lesser known affiliates who still do their thing on the record. Ofcourse, METH steals the show with his dependable flow and bars that sound like he hasnt aged a year since he first came on the scene and petrified ni**ahs. Take a hit of this pipe and let me know how you feeling the METH LAB 3 Product in the Comments.
ELOHIM THE ANOMALY – NKOSI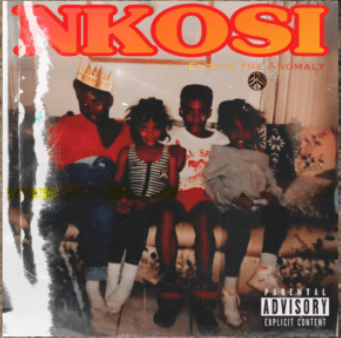 "Welcome to the Niceness" that moved from the Tri-State Area to South Florida in the mid 90's and grew up in South Miami rolling with some of the grimiest, hoodest, technical lyricist you would have had the poor luck to face off with in a Freestyle Circle. I introduce you to NKOSI X, aka ELOHIM THE ANOMALY of the LIQUID SHIELD MUSIC Family. LIQUID SHIELD has long been one of the pillars of Miami/Kendall Hip Hop, with producer NICK FURY helping to launch the careers of some Miami's most well known Indie Artist, such as WRECKONIZE of Strange Music/Mayday and GHOSTWRIDAH of Rebellion Records. Now the bring us the latest offering from ELOHIM who has been paying dues since he touched down in this "Tropical Paradise" close to 30 years ago. "NKOSI" is not only ELOHIM's "Government Name", it is also the title of his follow up to 2018's "FOOD, CLOTHING, SHELTER", and is 9 tracks of pure sanctifying fire. Having been delayed by the CORONA Pandemic, the hard pause on the entertainment industry, and relocation to a less crowded and less expensive North Carolina, "NKOSI" has been basting in the LIQUID SHIELD oven for a hot minute, and is now ready to be served. With joints like the bluesy electric guitar-driven opener "WELCOME TO THE NICENESS", ELO wastes no time showing the listener exactly who they are listening to, and what he stands for. On VICIOUS COMBINATION he gives the listener a very accurate taste of what it was like sparing with J-PURE (RIP) and the members of STREET LIGHT POETS, and the skill that rose him through the ranks of DJ SNOW WHITE's PHAT LANDS open mic nights, and the local battle circuit. NICK FURY cooks up a sexy sax and piano laced banger for ELO to write a poetic piece about escaping the stress's of the world with his "Better Half". He continues the smooth smack talking over PELIGROSO, where he even exhibits some of his multilingual skills. ON THE RUN is one of my favorite gems on the album, a treasure chest full of gems like "When the Beat So Hard / You got to call in the God/ like Set us on the Right Path/ You ever seen your life pass?/ I'll be locked loaded & ready when the Mic's passed / Made to lay in green pastures, you fertilize the right grass/ It goes WORK than EASE/ It goes Seed, then Plant, Then Flower, Then Tree" . ELOHIM understands the process of putting in the work and knowing you hardly ever see results overnight. He has embarked on a number of personal journeys with his health, his career, his marriage, parenthood, and his faith that have shown him that nothing worth having comes easy, and nothing that we work hard for comes quickly. It has helped him be at peace as he keeps his focus on the field he is tending, nose to the grind, knowing Allah rewards those who sow with the fruit of their labor, in such abundance that they can share it and feed others. Tap in with the new NKOSI album and get yourself some food for your soul and spirit.
IG – ELOHIM THE ANOMALY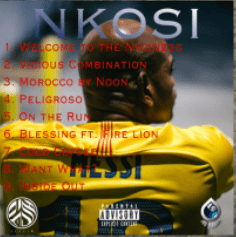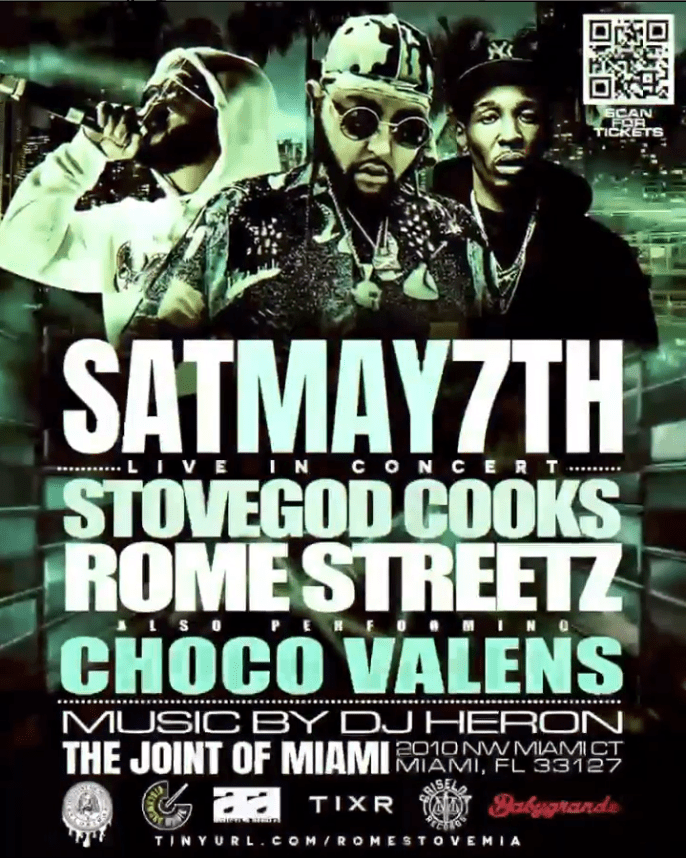 MIKE TITAN & TALI RODRIGUEZ – THE NEW GODZ
[bandcamp width=350 height=687 album=3724309519 size=large bgcol=ffffff linkcol=0687f5]
As if MIKE TITAN & TALI RODRIGUEZ combining to record an album together wasn't enough, they have gone and assembled a pantheon of Modern Rap Deities to join them on the project. THE NEW GOD's is better than expected and I expected nothing less than perfection from these 2. MIKE TITAN's unique One Liner Collage Cadence style fits perfectly over RODRIGUEZ's "Trip Grime" Production. You add the distinctive voices and styles of A7MC, G FAM BLACK, P-RO, SANKOFA, and new voices to our ears, J.VENGENCE & AIDA (Not true, We heard her on the TRU CIPHER Compilation, and she killed that shit too). Throw in the turntable work of JASON FAMOUS BEATS and we have an EP that is omnipotent from beginning to end.
---
8ch2Owens & DJ Glibstylez are SOUTHERN COMFY
[bandcamp width=350 height=786 album=2641990083 size=large bgcol=ffffff linkcol=0687f5]
After flooding the underground with their 1st 4 Singles over the past 2 Months, Alabaman/NC's Soul Keeper, DJ GLIBSTYLEZ & #SoFlow's 8ch2Owens have finally released their debut album as "SOUTHERN COMFY". With the help of New Mexico Emcee/Engineer/Hip Hop Organizer EKYM1536 of DOJIMOTO PRODUCTIONS, the crew managed to release their highly anticipated first album on Bandcamp Friday as scheduled. Featuring guest appearances by HOMEBOY SANDMAN, WHICHCRAFT, MIKE TITAN, Miami Hip Hop Legends SHOTTIE, KING TETRUS, ORION BRASS BALLS, MXNEY MXGLY, EKYM1536, THE BENCHWARMERS CLIQUIE, Miami Songstress and Femcee VIE ONEIRO, PRINCE DIVINE, and GLIBSTYLES Crew DEVICE TRAX, DRE THE ARCHETYPE, J ROOTS & Guest Producer REESE TANAKA representing our NU SOUWF Coalition repping boom-bap from North Cacalac, to Alabama to Florida and all states and hip hop scenes in between. "SOUTHERN COMFY" is 11 tracks of pure head nod goodness, full of lyrics that take it a mile past the average, cuz as the hook of HAPPY ME feat HOMEBOY SANDMAN says, "WE AINT LIKE THEM, AND WE DONT WANT TO BE". Get your copy of SOUTHERN COMFY today on Bandcamp and please post your reactions on IG, FB or Twitter as you listen, and include the hashtag #SouthernComfy so we can find your post. This Real Hip Hop done right. We hope you enjoy the project as much as we enjoyed making it.
https://8ch2o.bandcamp.com/album/8ch2owens-dj-glibstylez-are-southern-comfy
---
Flee Lord & Mephux – Pray For The Evil 3 (Album)
FLEE LORD & MEPHUX are back at it on PRAY FOR EVIL 3. FLEE said he just wanted to drop a trilogy with MEPHUX, but after creating this body of work with his LOYALTY OR DEATH = LORD MOBB Family Phonk P, G4 Jag, DJ Red, Starz Coleman, UFO Fev, T.F, Tiona Deniece and modern legends Conway the Machine, Roc Marciano, Fat Joe, Trae Tha Truth, Cormega he says he might just have to keep the series growing. What MEPHUX pulls off sonically on PFE 3 is nothing short of Movie Score magic. Check GO MODE for example, where PHONK P, G4 JAG and FLEE find some insane pockets in the "Roaring 20's Mafia Motif" instro. NOTIONS is another portal that MEPHUX uses to transport FLEE to a whole different chamber. FAT JOE drops the lean back act and puts on his JOEY CRACK hat on THE ESSENCE where FLEE "got something on him for those following him hard". I STIL PRAY features I EAT ASS legend STARZ COLEMAN who does his Fred Estair impersonation all over the MEPHUX bop. UFO FEV pulls the verse of the month out of thin air on JUICE as shares "They gonna scathe you with the same tongue they praised you/ and you can get shot by the same hand that raised you/ Marvin Gay Sings as the trap phone rings/" . When FLEE LORD's cup runneth over, he shares the JUICE with his friends, and nowhere is theis more evident than on FINAL FOUR where he is joined by THE MACHINE, ROC MARCI and TRAE THE TRUTH in gang stomping the Bass Line heavy thumper like a Dave Chappel tackling clout chaser. The whole project is a great listen and leaves you looking forward to the next chapter in the PRAY FOR EVIL saga.
Prop Dylan – Bushido Code (Album)
[bandcamp width=350 height=786 album=936391471 size=large bgcol=ffffff linkcol=0687f5]
Anything APOLLO BROWN puts down, I pick up. So you could imagine my surprise when I saw the new PROP DYLAN album being talked about in the HIP HOP LIFERS FB Group this morning, and upon further investigation finding out it is completely produced by my favorite Detroit Producer. BUSHIDO CODE is for those HIP HOP Heads who beleive that Dope Lyrics are just as important as Dope Beats. Take a listen and let us know what you think.
Spoda & Free Mind Beats – Soul Food For Thought (Full Album)
This is on my list of albums to check this weekend. Dont have a full opinion or review yet, but if you get a chance to peep it and want to send me your review, DM me. I'll gladley post it and give you credit and props for contributing. Spoda never disappoints.
LERICS DaLYRICIST -Hard To Focus LP
[bandcamp width=350 height=786 album=4092565428 size=large bgcol=ffffff linkcol=0687f5]
As a Bilingual Emcee who spits in both English and Spanish, and many times sprinkles "Spanglish" (a seamless mix of both languages spoken fluently by Miami Cubans) throughout my verses, I can appreciate what Canadian Hip Hop Lifer, LERICS DALYRICIST, brings to the table on his latest project HARD TO FOCUS. Even if you can't understand every word, you can def feel the passion and honesty he pours into every song. LERICS is a lifelong Hip Hop Head who doesn't entertain bullshit rap. Since he refuses to listen to it, best believe he won't be caught dead making it. Hence, he has reached out to some of the dopest up and comers in the Underground on both sides of the Border to create an LP he is proud to share with the world today. "His Baby" as he affectionately calls the album on the projects 2nd cut, "PROUD AND SHAMELESS", has come out of the Womb of DALYRICIST's mind, swinging a sledge hammer. There is definitely nothing toddler about the Production provided by IMPROV THE SUPER VILLAIN, VIC GRIMES, SKINNY BONES DA GODFATHA, BRUTAL CEASAR, STERLING CASH & STUDIO 53E. Each beat will keep your head nodding whether "parlez-vous francais" or not. Don't sleep tho. There are plenty of English bars from Lerics himself and his supporting cast of killers. The Skum King MO RUKUZ and Mass Body Catcher JAY KINSER do damage on the SKINNY BONES produced NO HALF MEASURES, Then MO returns for another spin around the block with ROV the REBEL over the VIC GRIMES produced UNLIT ROAD. Even if I dont understand what he is saying, REVERB'R keeps my head nodding with his perfect flow on Authenticité. The whole album is a good listen and is proof of the great things that can be created when we follow our hearts and ignore the haters.
#CyphLyfe #SingleFiles
Salazar "El Tabaquero" – Bestia "Official Video"
"Espanol o Engles yo me quelo donde es para sonarte el palo" are some of the truest words SALAZAR EL TABAQUERO has ever spit, cuz the dude can do it at the top of his class in either language. His latest single BESTIA shows the Cuban born Miami shooter beasting out in his native tongue over a room shaker of beat. This is worth replaying even if you dont catch everything he is saying. At the speed he is spitting, its hard for even some of us spanish speakers to keep up. Make sure you follow SALAZAR EL TABAQUERO and his SOY TRAPERO brand at https://www.instagram.com/tabaquero305/
BERETTA BIZ – $25 CANDLE
Philly's BERETTA BIZ blessed us with a fragrant new jar of fire this past week called $25 CANDLE. A smooth thumper that creats a whole vibe like the right candle from Bed, Bath and Body Works. The BRO-LIFE Affiliate who currently calls Memphis TN home, reminisces on the days when he used to push work out the back of his Regal and traded it for a product he could sell to you legally. Support Black Owned Businesses and follow BERETTA BRIZ on Soundcloud and IG to stay up to date all the new product BIZ drops
STNSTN x REKS – TOP 2 BOTTOM
Speaking of supporting Local Black Owned Businesses, our brother R.E.K.S. has just dropped a new single with Producer STNSTN called TOP 2 BOTTOM where they make great use of the Video Opp and shine lite on some great Local Business in the Atlanta GA Area. Please take some time to check out the video, the businesses highlighted in the vid, and some Local Black Owned Businesses in your own city. Lets make sure our Dollar is staying in OUR Communities.
Black Sheep Dres X Stu Bangas "Sheep Stu"
So amped to hear this new SHEEP STU album by DREZ of BLACK SHEEP and STU BANGAZ. All the singles they have dropped so far have been crazy, and this new Video for the album Title Track is no different. Here is the link to Pre-Order the SHEEP STU Bundle Pack. Sheep Stu Bundles now Available for Pre-Order! https://store2183035.ecwid.com/Sheep-…
Enels – Lost N Found (Prod. Enels)
Holy Fuck!!! Grime Gawd ENELS is back with a new banger called LOST N FOUND, a double bloody double feature where ENELS is dumping on heads for 4 minutes straight with unlimited ammo like a 80s Rambo Flick. If you aint already following ENELS and the whole GRIMEWAV camp, you better get your head out your Ass. https://www.instagram.com/enels278/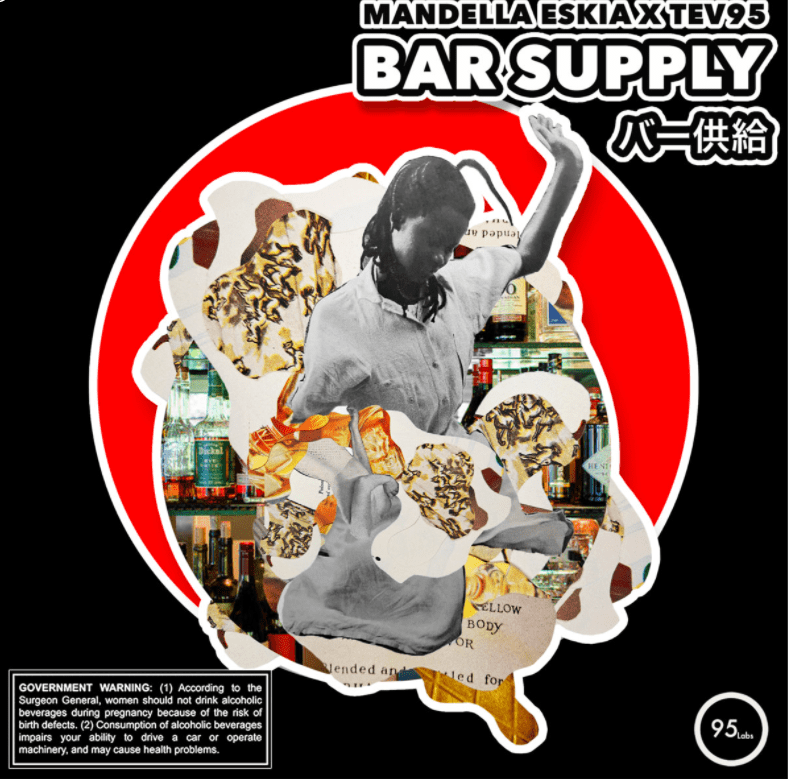 Rob Gonzales and Andre Hairston- T. I. M. E (Today Is My Everything)
One of my favorite new voices coming out of the South West is AZ Emcee ROB GONZALEZ. A skilled MC's Emcee who displays a dominance of flow and vocabulary on exhibited by the greats. His last album, "THERE GOES THE NEIGHBORHOOD" was a great surprise, and his latest single is off a new EP called THE UPS & DOWNS with vocalist Andre Hairston that just dropped this past week on Cinco De Mayo. The message and soul behind the album is meant to quench a much deeper thirst than that for alcohol, and I purchased the album on the strength of the 1st single and video. As I listen through the 1st song, I smile, confident that I have made a great purchase. Judge for yourself, and be on the look out for a new EP coming form ROB GONZALEZ & Our very own DJ PROOF.
XP The Marxman – Tom Fears feat SICK JAKEN (Prod by The Beat Junkies)
This man is everywhere. On the same week that he travels to Miami with a Manhattan Crew Member who he just recorded and released an album with out of New York, he releases a new single with one of the illest DJ Crews to ever come out of California, THE BEAT JUNKIES, featuring one of the craziest MC's to ever make a Mosh Pit lose their shit, SICK JACKEN of PSYCHO REALM. TOM FEAR is a banger, XP will settle for nothing less to smear his smooth vocals over. He is on his way back to L.A. with DJ FM of PSYCO REALM as we speak to perform at the PSYCHO DE MAYO festival tonight. Hopefully the crowd will get treated to this new single. You can be sure it will be on the CYPH LYFE Playlist this week.
#BottomOfTheBag #RareFinds&Gems
Oddioknots – Oddioknots (Album)
Oddioknots (Shark, Age, Sir-Yu, DanoBravo) is an international collab project from Canadian Rappers Shark and Age and producers Dano Beats (Canada) and SIR-YU (France). Stream/Achat : https://sharkthesob.bandcamp.com/albu… Produced by Sir Yu (1, 3, 7, 9), DanoBravo (2, 4, 5, 6, 8, 10, 11, 12)
Daniel Son & MichaelAngelo – 26th & Ocean (EP)
We had a great time with DANIEL SONZERELI on Cyph Lyfe Radio a couple of weeks ago. That Interview will be dropping this week in case you missed it. For now enjoy this new EP produced by MICHAEL ANGELO.
DJ PROOF – THE BIRTHTAPE 6
[bandcamp width=350 height=786 album=1364954725 size=large bgcol=ffffff linkcol=0687f5]
3 years ago I picked up DJ PROOF's BIRTHTAPE 3 album and wrote most of the now legendary WATER PROOF album to it. This week PROOF blessed us with another head cracking beat tape on his Birth Week, and I think I will pick a couple to complete the WATER PROOF 2 album, and start on WP3. PROOF says he is going hard this year, I'm ready to keep up with him. All yall ready for what's going to come of it. I think not.