The Hottest New Indie Hip Hop to Warm Up Your Weekend
Happy Friday Fellow 88ers. The underground has thrown up a steaming hot pile of freshness on our Inbox this morning, and where here to share all the good stuff with you. New releases from SHOTTIE, WEAPON ESP, G FAM BLACK, (just to name a few), should keep you busy all weekend and well into next week. Dont forget DJ HERON & DJ ALAMO are hosting A.Z. & DJ DOO WOP tomorrow night in Wynwood, be there. Nuff Blah Blah…Lets get to the Music.
---
---
SHOTTIE x TeV95 – MOSKVITCH 3
Since the Winter of 2020, "Aint Nothing Changed except EVERYTHING!!". At that time DRE TORRES had retired from his former life as a Miami Microphone Hitman for Hire. Busy with his year-old Podcast, "HUMAN SUSHI", and privately on the mend from the dissolution of his 1st marriage, SHOTTIE claims he got inspired to return to the booth during the now infamous KENDALL VZ HIALEAH Warm Up Freestyle run on IG, where the killer once known as DEAD SHOT finally broke radio silence and cooked up the competition in his "Air Fyer" for Kendall (if you know you know). Now, a little over a year, and 2 ep's later, the emcee/producer duo of SHOTTIE & TeV95 add the final floors and Copper Dome roof on their MOSKVITCH MANSION.
Everything is leveled up on the last of the 3 Part Series. Where the 1st 2 tapes leaned on the minimilist "No Drums" style that has spread through the underground in the last 3 Years, TeV brings the drums hard on this 3rd installment, with the majority of the tracks being driven by percussions and those crazy dope 70's Era Russian samples that TeV found in that lost bunker in Chernobyl. The flex level on the album is maxed out as well, as SHOTTIE has grown from the Humility of PURE GRATITUDE, to the self-assessing GOAT Level of, BILL RUSSELL HUSTLE, OLD DIRTY KANYE, and 10K. The Features on the project are also "Juiced Up", as he goes from fairly unkown Local Heroes guest staring on MOSKVITCH 2, to House Hold names CRIMEAPPLE on K LO K, which is bound to be the New Dominican Indie Hip Hop Anthem (hopefully bigger), and the Son of Brooklyn, SKYZOO on JORDAN RULES, where both artists show off their superb penmanship in a little game of 1 on 1 over the b-ball topic. I mean even the KENDALL DRIVE Series which evolved from a solo interlude on Chapter 1 to a legendary colab track, featuring Kendall Legends GARCIA & B-DOPE on Chapter 2, has grown into its final form, CLUB DEEP, a song that SHOTTIE describes as his Love Letter to the County that raised him.
The writing and delivery swag are turned to 1000 on this album, but then again, thats just SHOTTIE's FACTORY PRESET. He can't help but do things to max. That's why last week he hosted a free MOSKVITCH 3 Listening Party with an Open Bar for his closest friends, family and Local Fans to enjoy the album early. Needless to say, the venue was packed, was standing room only, which made it a bit difficult to appreciate the writing on the album. One moment of the night that stands out to me, and I would like to share with you, the audience that wasn't able to make it to the party, was when song number 9 finally started. A song that is down tempo compared to the rest of the Album. BLACK ROSES 3. The song started playing, and while everyone else was busy drinking, laughing and celebrating a win for the hood, ROLLING STONED crew member SALAZAR EL TABAQUERO leaned into the speaker to get a better listen to the lyrics, oblivious to the crowd wilding out around him. This intrigued me as I witnessed it. Maybe he has a verse on the record and wants to see how it came out, I thought. Upon listening back to the record in the privacy of my own car, I now understand why SAL "EL PIPO" broke away from the party to hear this particular song with a sense of seriousness. BLACK ROSES 3 is a memorial peace written about SHOTTIE's close friends who were taken waaaay to early from us. 1 of them, the subject of the 2nd verse is PROFILE, the now Legendary Producer who organized and founded the COMMON GROUND MUSIC GROUP Team of IDEE4, NORTH & AGONY, SPAWN and SOOPAMAN. The song is a beautiful tribute to the homies who have transitioned over, and a potent reminder that we dont live forever, life is short. So go hard as fuck at life every day, as if "nothing has changed except EVERYTHING". Put those 10 Thousand Hours into something you Love and are passionate about, something that makes YOU happy. Work hard A.F. now and enjoy the spoils of victory later. Thems is JORDAN RULES.
STREAM & PURCHASE THE NEW MOSKVITCH 3 in the link below.
[bandcamp width=350 height=786 album=2724129930 size=large bgcol=ffffff linkcol=0687f5]
---
ART MORERA – DEATH VALLEY
There are a number of great writers from the National Indie Hip Hop circuit in today's article, but few compare to my two first entries. This post right here is in regards to Miami's favorite Traveling Author, Mr. ART MORERA. The man who single-handedly took on Most of Kendall and beyond on his MURDER MOUNTAIN ep during the KENDALL VZ HIALEAH Saga has returned both figuratively and literally from his journeys out west. ART and I recently caught up to squash some beef and take a sneak peak at DEATH VALLEY, his latest album recorded entirely in his roving studio, while spending some time capturing video footage in the infamous desert. Too many great lines to quote, some fantastic guest appearances by fellow WXLVEZ MONEY MOGLY, BIG G, and dj/producer/emcee BEN WORKIN, and an amazing soundscape all produced by ART MORERA himself make this an album not only worth streaming but purchasing and adding to your collection. Be on the lookout for ART MORERA as he sets off on a Pop Up Show Tour around South Florida with new exclusive Merch on hand. Follow his YouTube Channel and IG to stay up to date with all his adventures.
[bandcamp width=350 height=786 album=582468650 size=large bgcol=ffffff linkcol=0687f5]
---
G FAM BLACK x PROPHA C. ALLISON – NECESSARY VIOLENCE
It is now FEB 2022, and here comes G FAM BLACK, aura like Deebo on a bicycle. Accompanied this time by HOMETEAM_EMPIRE producer PROPHA C. ALLISON, the two hand out some NECESSARY VIOLENCE to your eardrums. A week after dropping the burner 1st single MASS TRANSIT feat KNUCKLE DRAGGUH, P-RO, the two mob enforcers drop the entire NECESSARY VIOLENCE EP on us like an ACME Anvil off the top floor of the Empire State Building. If the production on joints like IVAN THE TERRIBLE, TAROT CARD, and AMERICAN HORROR STORY dont leave your face twisted, the verbal beating handed out by G FAM BLACK, GENERAL BACK PAIN, and P-RO will leave your dome perminently disfigured. Stream and support NECESSARY VIOLENCE below.
[bandcamp width=350 height=687 album=2076035883 size=large bgcol=ffffff linkcol=0687f5]
GENERAL BACK PAIN x KHEYZINE – VICEROY
GENERAL BACK PAIN & KHEYZINE did not come to "play with you niglettes, they spraying K's to turn your body into triplets" on their New EP, VICEROY. French Producer KHEYZINE has been making noise in the Underground caverns with his recent projects, CRIME PARTNERS EP series which featured some of Underground Hip Hop's grimiest protagonists, and recent releases with M DOC DIEGO (FAMILIAR RENAISSANCE) & R.I.S.K. (LOST SOUL). Now he returns to the West Coast of The States, to connect with Los Angelino GENERAL BACK PAIN who puts a hurting on the 7 track EP featuring fire guest verses from G.FAM.BLACK, CHUCK CHANG & KILLY SHOOT, You know, that Gang. KHEYZINE & BACK PAIN prove that HIP-HOP Culture is not limited by any geographic location, as KHEY produces doomsday boom bap that could go toe to toe with any coming out of the East Coast right now, and the GENERAL wields a voice that must be respected worldwide. Stream and purchase their new project VICEROY below.
[bandcamp width=350 height=687 album=961306577 size=large bgcol=ffffff linkcol=0687f5]
---
SABA – FEW GOOD THINGS
One of my favorite voices of this New Generation of spitters is Chicago's SABA. I have documented this extensively, and have been waiting for FEW GOOD THINGS, his 3rd Solo Album since he dropped his ZIPLOCK & RICH DONT STOP video last year. Now the album is here and getting mixed reviews from the media. I am on my first listen right now, so I will save my 2 cents til I have had a chance to properly digest it. There is nothing lite, or shallow about this project and the subject matter he is tackling on it. This is Heavy, Deep conversation music. It deserves a thorough listen. Features from G HERBO, KRAZY BONE, SMINO & 6BLACK, PIVOT GANG & the Gawd BLACK THOUGHT make it just that much more worth the spins. Here is a write-up from CLASHMUSIC.COM for you to get a little insight on the project, but make sure you give it a couple of listens before letting anyone else's opinion sway yours.
https://www.clashmusic.com/reviews/saba-few-good-things
---
V Don & Bodega Bamz – The Lost Pack (Album)
This is something special. Bamz and V had a bunch of tracks from the "Sidewalk Exec" era that got put in the vault…until now. Some cuts were unfinished and were recently completed, some have been updated, some have been left exactly how they were. Every song here crackles with the energy that is generated when these two connect. Make sure you check "Frontline" and "100 Keep It" featuring Willie The Kid and Smoke DZA. –Jordan Commander
---
Body Bag Ben – Vulgar Display (LP)
BODY BAG BEN has made a hell of a name for himself producing some filthy projects for CANNIBUS, GENERAL BACK PAIN, MILANO, SLEEP SINATRA, BSF, ETO and more. Everyone who I have had the pleasure of interviewing that has brought up his name (MARK 4ORD, MC WICKS, XP THE MARXMAN) have all said the same thing, if I think his Beats are Nasty, wait til you hear him spit. Here he is on his own project VULGAR DISPLAY proving them all right. The album bangs sonically from GO to STOP, and the bars are relentless. NAPS N DREADS, MARK 4ORD, & SUPREME CEREBRAL lay down some features that add flare to the fireworks, but BODY BAG BEN brings enough ammunition to VULGAR DISPLAY to hold down the fort on all his lonesome. He's just the kind of guy who doesn't need it to be all about him in order to feel like he's winning. The music he makes speaks for itself.
Casual & Dead Perry – The Art Of Reanimation (Album)
"The Art Of Reanimation" album is a project by West Coast emcee and member of the legendary Hieroglyphics crew, CASUAL with production anomaly/executive producer DEAD PERRY. The result is an eighteen-track deep affair that both remixes tracks from his Casual's "Big Head Science" LP from 2020 and includes four new tracks. Production is primarily handled by DEAD PERRY who tends to create darker and more claustrophobic soundscapes that you don't usually hear Casual flow on. However PERRY also enlists long-time ally L Nasty to tackle a handful of tracks bringing the listener up for some air. As PERRY says of the vision for the album "I wanted the beats to cater to the hardcore Hieroglyphics fan but still keep a certain level of grime so my own style would stay apparent on the album." Also enlisted for the project is turntablists DJ TMB and DJ Jason D who aid cuts to a number of tracks as well as a plethora of legendary emcees and notables from the recent boom-bap renaissance. Featured guests include Ghostface Killah, Planet Asia, Ras Kass, Killah Priest, ETO, Daniel Son, Celph Titled, Crimeapple, Rockness Monsta, Phesto, Tristate, P-Dirt, J-Spliff, MC Wicks and more. The album is available via Below System Records on all digital stores and as limited CD and Cassette versions. Vinyl version courtesy of Tuff Kong Records.
---
#CyphLyfe #SingleFiles
Money Mogly x Cvlt .45 – Never Givin
"Once you hear that Aooooo you know its Fire" is the slogan, and we have been hearing the howls down in South Florida for a Hot Minute. Now its time for the rest of the map to hear the call of the wild as "WVTCH WXLVEZ Crew" member MONEY MOGLY & D.C. Producer CVLT.45 return with "NEVER GIVIN" their 3rd Singles off their VERY LITTLE GUN SOUNDS LP , that is still turning heads after its Fall 2021 release.
Bandcamp – Money Mogly
---
8ch2Owens – Party Hats [cuts by DJ Glibstyles [prod by Tali Rodriguez]
The man of many hats, 8ch2Owens (H2O Wins) is back with his first single of 2022. A B-Boy's battle anthem by the name of PARTY HATS produced by Knuckle Dragguh TALI RODRIGUEZ, with cuts by the one and only DJ GLIBSTYLES. If you're a fan of funk breaks and braggadocious boom bap, you're gonna fuck with this.  
IG – @8ch2owins@wvccradio
Spotify – 8ch2Owens
Weapon E.S.P & Tim Barry – Grindhausu
Had a chance to dive into the complete TARANTINO RORDRIGUEZ by 1 half of the JUICE HEADZ, WEAPON E.S.P, and Producer TIM BARRY (who isn't too shabby on the mic device himself). Their first single, GRINDHAUSU, is currently burning its way through the Hip Hop Catacombs, playing on respected DJ Mixes all weekend and probably all next week. I know it will be spinning on WVCC Radio all week as we prepare for next weeks release of the QUINTIN TARANTINO / ROBERT RODRIGUEZ Film inspired EP, TARANTINO RODRGIGUEZ. Smoke on this audio blunt all weekend til you have Doc Holiday Lungs.
Sankofa – "Bag Security"
Bag Security Industries is all about securing the bag.
Once upon a time I went to pick up my Bravas takeout order and there, in front of me, was my first encounter with an influencer in the wild, filming themselves with their phone as they spoke about securing the bag. They requested the guys in the food truck look more excited to see them and then reshot the encounter. Thus was born my character whose entire role is to secure the bag on behalf of Bag Security.
Check out and support SANKOFA's latest release THE DUBS I MET on Bandcamp Below.
[bandcamp width=350 height=786 album=3268925620 size=large bgcol=ffffff linkcol=0687f5]
NOVATORE x AM Early Morning – ANOTHER DEMENSION feat. CHINO XL (prod. STU Bangas)
Diiiiiache!!!! This shit right here is playing on repeat in the halls of ARKHAM ASYLUM, I'm sure of it. We've covered both NOVATORE & AM EARLY MORNING on the WEEKEND BAG before, and now the two are back, joining forces with Monster Producer STU BANGAS to drop the first single off their upcoming KINGDOM OF CRIMINALITY LP, a psychotic banger by the name of ANOTHER DIMENSION featuring the Puerto Rican Pun Runner CHINO XL. CHINO has been on a terror lately, hopefully building buzz for a new full album. He lends his ultraviolent punchlines over a STU BANGAS beat that sounds like a Fun House gone mad where NOVATORE & AM drill bars into your ears and eyes til you lose your mind. If this 1st single is any indication of the album to come, KINGDOM OF CRIMINALITY is going to be one of those albums to look out for in 2022.
---
PRINCE DIVINE – TOO COLD (Cincinnati Bengals Highlight Video by DMP)
One of Miami's hungriest MC's on the rise is PRINCE DIVINE. Originally from Cincinnati Ohio, DIVINE moved to Miami FL about 10 years ago and started putting in work at CATALYST HIP HOP MIAMI, building in cyphers, performing at open mics and on the PROPS & BONDS Showcases around the city. Now he is preparing to drop his newest album, LOVE WARRIORS, and dropping singles on a consistent basis that can be heard weekly on WVCC Radio and DJ Glibstyles Mixes. Here's his latest single, TOO COLD, with some visuals cooked up by EKYM 1536 to cheer on PRINCE DIVINE's home team, the Cincinnatti Bengals, as they return to the SUPER BOWL for the 1st time in over 30 Years. Help the brother go Viral and share this video on your social media pages.
---
B-Dope – The Most Hated [prod by Watson Green]
B-Dope, The King of Kendall FL is back to claim the thrown. After a decade-long hiatus, The flame spitter, known to some as BOBBY DRAKE, comes for the neck of all haters on his 2nd single "THE MOST HATED" off of his upcoming LP by the same name. This is for those who still hold a special place in their hearts for that Golden Era Boom Bap.  THE MOST HATED LP is slated to drop Valentine's Week. Make sure you're tapped in with B Dope on IG at @bdope.bobhere  & Spotify – B-DOPE, so you can be one of the first to bump it when it drops! 88!!!
J ROOTS – Culture (Prod by DJ GLIBSTYLEZ)
The good brother DJ GLIBSTYLEZ keeps blessing us with fire. Not only is he featured on several of this weekends Singles, and gifting us fantastic mixes every week on his Mixcloud Channel, but now he brings us the latest single from Mobile AL emcee J ROOTS. Culture is the first single from J Roots sophomore project Fashionably Late 2. The track is produced by the hip hop aficionado Dj GlibStylez and is a whole Bop. If this what these brothers are grilling up together, I cant wait to hear the full LP. Fashionably Late 2 will be available on all streaming services 2/18/22.
Southern Comfy (8ch2Owens x DJ Glibstyles) x Whichcraft x Mike Titan – WIN OR LOSE

There's something new brewing down South.  DJ Glibstyles of Alabama (by way of N.C.) has joined forces with Miami's 8ch2Owens, to form a new MC + DJ Duo called "SOUTHERN COMFY". Like a kettle of Peach Tea ready to be taken off the flame, this new single is steaming hot. Featuring underground workhorses WHICHCRAFT & MIKE TITAN, this banger is a Win Win situation for everyone involved, including the audience. 
---
#BottomOfTheBag #SpecialFinds&Rarity
WALTER J LIVEHARDER – 2 PIECE & A BISCUIT
Last month I introduced all our viewers and readers to O.R.THEY, a Chicago Duo with a twisted sense of humor, and a sense of loyalty to the MC Culture they were raised by. Bound by the "Real Emcee Code Of Honor", these dudes take their writing and delivery as serious as a Wes Anderson flick, but thats another story. WALTER J. LIVEHARDER, One 1/2 of the group, is back with a little snack to hold us off as we wait for the next O.R.THEY release. The maxi-single sized meal produced by PIZ ONE delivers W.J. LIVEHARDER with his gruff-voiced sarcasm making you feel extra crispy with his razor-sharp wit. Anything this team drops we will be covering until O.R. THEY, WALTER J. LIVEHARDER, and JED SED are names as recognized as BILL MURRAY & LUKE WILSON. Stream and Support 2 PIECE AND A BISCUIT below.
[bandcamp width=350 height=555 album=2320028270 size=large bgcol=ffffff linkcol=0687f5]
---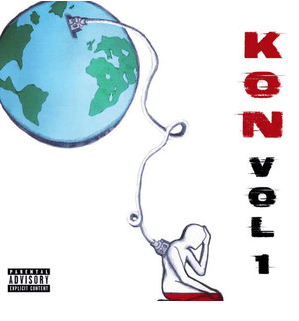 Phro & Guilty Simpson – Guilty By Association EP (Full)
Detroit O.G. ended 2021 with a blazing little project with GINZU DEAN. Now he kicks off 2022 with Aberdeen UK Producer PHRO, bringing us their new EP GUILTY BY ASSOCIATION. Enjoy it and support it on Bandcamp at
https://phro.bandcamp.com/album/guilty-by-association-w-guilty-simpson
DJ GLIBSTYLES – BBS VOL 135
Regretfully we went another week without Wed or Friday Morning shows. We apologize to our loyal audience who love the morning mixes, and to the DJ's who count on us to spread the word about their mixes and platforms. We will be taking care of our Technical needs this weekend to make sure we are running at full capacity in the weeks to come. For now, enjoy the latest Boom Bap Soul Mix from DJ GLIBSTYLES which was supposed to be played this morning. Make sure to follow GLIBSTYLES on Mixcloud so you never miss a show.