The Hottest New Indie Hip Hop to Warm Up Your Weekend
Happy Weekend Fellow 88ers. TONIGHT IS HOUSE PARTY FEB EDITION. If you live in South Florida, Be There or miss out on a Huge Hip Hop Community Celebration. If you dont have the pleasure of living where its Summer 10 Months out of the Year, here is some new music to enjoy. Least we could do for ya. Enjoy the Bag.
J ROOTS – FASHIONABLY LATE 2
When DJ GLIBSTYLEZ sends me something to play on WVCC Radio, I ask no questions. I have full confidence in my man's taste in Hip Hop since he has been providing us with some of the hottest Underground Mixes for years now. When he sent me the video for J.ROOTS new single "CULTURE" tho, it came with a small caveat, the song title included the words, Produced by GLIBSTYLEZ. My interest was all the way peaked. The single did not disappoint with its church organs and blues guitar sample flip, J.ROOTS barking on new comers to hip hop like our strong Older Unkle who is more street than corporate minded. A couple of weeks later and now J.ROOTS & GLIBSTYLEZ have returned as the Southern CL SMOOTH and PETE ROCK on J.ROOTS latest project FASHIONABLY LATE 2. From the intro of the album, you get hit with a dose of classic hip hop nostalgia as the female narrator at the opening gives ATCQ: MIDNIGHT MARAUDER vibes. GLIBSTYLEZ sample choices on cuts like STREET RULEZ & AFRICA TOWN (2 of my favorite joints on the album) make this MC/ Producer Combo feel like the Alabama GANGSTARR with GLIBS playing the Dirty South Premo and ROOTS dropping knowledge like a rebirth of GURU in Mobile Alabama.
The two started building supposedly when GLIBS did what GLIBS does best, hunting for new records to add to his mix, he purchased a single, "MASS APPEAL" from J.ROOTS bandcamp, added it to the mix and contacted J via messenger to let him know his record had been added to the Mix. According to J.ROOTS, they been rocking together ever since. The Chemistry is evident on this album. Not all songs are produced by GLIBSTYLES, but he has hand on the cuts on practically ever track, giving this album a full duo feel. J.ROOTS explained to us that it was important for him to show the audience his deep love and respect for this Whole Hip Hop Culture, from the Music, to the street life, from the Creative Elements to the Fashion and Life Style which he promotes in a huge way through his Clothing Brand LIFERS Apparel. He loves this Culture and will do what it takes to protect it and make sure its roots are always respected. We can definitely get behind that.
The album is only 11 tracks long, a few of those being excellent intermissions, like 2012=2021 which is expertly produced and shows you how deep J.ROOTS and GLIBSTYLEZ messaging goes, comparing the plight of the Inner City American in 2012 with that of 2021, or the end of AFRICA TOWN, listen to that powerful outro. These brothers aint selling sugar water. This Pure Natural Fruit Juice to cleans our souls and give us the Nutrients we need to stand up and fight. A few solid features from SALUTE DA GENERAL on STREET RULEZ, and PASS IT BACK feat DOY BOY PHILLY who weaves in and out with J.ROOTS to provide us with one of my favorite hooks all year on an excellent duo cut. The album ends with some great vibes on LIIIIFE featuring little brother (actual Blood Brother) RO THORO, who wields a voice that sounds eerily like the late great NIPSY HUSTLE, and my favorite song on the album, GROWN MAN SHIIT where J.ROOTS is on his Old School Lyric Shit!!. My only complaint about the whole album is that this one song is wayyyyy to short. I could have honestly heard 5 verses of J.ROOTS Bars over this GLIBS banger. This album has been on repeat since Wed and gets better with every listen, never getting boring or played out for one minute. Make sure you let it spin from beginning to end and let it feed your soul. Then head over to LIFERS APPAREL and get you some swag so you can be FASHIONABLY LATE TOO. If you ever put anything on your dreams, you gonna be able to relate to J.ROOTS & his Brand.
Waterr & TONE BEATZ – ORDER OF THE DAY: RETURN OF THE CHERRY TREE
Chicago's WATERR and TONE BEATS have been dropping heaters consistently. Now they release ORDER OF THE DAY: RETURN OF THE CHERRY TREE to prove they got beats, rhymes and food for thought and soul. This isnt one you are going to be able to just skim over. This is a gold mind of knowledge and information, and a battle cry to not let them right us out of history or move us out of lands that we have built up for them.
GRAFH x DJ SHAY – STOP CALLING ART CONTENT: DELUXE VERSION
Grafh x DJ Shay's late-2021 album "Stop Calling Art Content" was chock full of heaters and yet Grafh has decided to release a deluxe version of the effort with four new tracks. Not only are the tracks brand new, but they also feature guest verses from Havoc, Jay Worthy, and RJ Payne!! The link below includes the new tracks and a new version of the Basquiat inspired coverart.
UFO FEV – E PLURIBUS UNUM
UFO FEV (pronounced FEEV, like Fever), is back weaving tales of childhood experienced in Parks where drugs were sold around him daily. Raised by hustlers himself, it seemed like the obvious path was to follow in the family business. But FEV had bigger plans, and he is bringing them to fruition dropping sizzling album after sizzling album. The production on the project is superb so far. Tap and enjoy this audio Movie of an ambitious young man whose life started a little too early on the wrong side of the streets.
CURRENSY & ALCHEMIST
CURREN$Y & AL THE CHEMIST. Seems like Santa still had some unclaimed gifts left in his bag that he's dropping to us a couple of months late. The following is a write up from CLASH magazine contributor, ROBIN MURRAY, that I feel sums up the album much better than I could have.
The Alchemist just hits different. One of the most consistently engaging producers in the hip-hop realm, hit ability to fuse painterly soundscapes with gut-punching beats is second to none. Re-convening with New Orleans rapper Curren$y, 'Continuance' presents a creative relationship framed by rich depth, and an implicit understand of one another's skills.
Much more than a mere studio session, 'Continuance' is a fully fledged, fully fleshed out album. 'Half Moon Mornings' is a subtle intro, while 'Reese's Cup' – all 90 seconds of it – is packed with intricate detail, a showcase in under-emphasis.
The album hinges on the age-old relationship between producer and MC, with each seeming to push one another into a different space. The studio discussion at the end of 'No Yeast' offers a glimpse behind the curtain, while tracks like 'Obsession' and 'Signature Move' are real peaks – lush sonics, punchy bars, and creativity that constantly surprises.
The features are used sparingly, and effectively. In an era of feature-culture gone wild it's nice to artists re-connect with the intricacies of the discussion; Havoc and Wiz Khalifa engage with 'Corvette Rally Stripes', while man-of-the-moment Babyface Ray doesn't waste a single bar on his punchy, effective 'Louis Baggage' co-sign.
A trim, concise project, 'Continuance' packs a raft of data into its 13 tracks. Pushing back against the requirements for streaming leviathans, Curren$y and The Alchemist are content to let the pieces fall, come what may; album highlight 'Joedci Tape' is only 120 seconds long, while closer 'Kool & The Gang' is a lush feast of Fender Rhodes that scarcely escapes the two minute mark.
A hugely effective partnership, Curren$y's raps – weed, women, the trappings of fame – don't dwell on subtlety, but it's the manner in which they are presented that affords 'Continuance' its depth.
8/10
Words: Robin Murray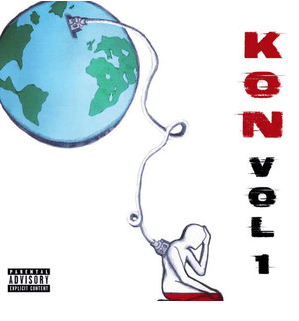 THRUST OG x BO FAAT – LIKE IT'S 1994
[bandcamp width=350 height=786 album=2510751850 size=large bgcol=ffffff linkcol=0687f5]
German Human Beat Machine BO FAAT has teamed up with triple OG THRUST of HIP HOP's Golden Era to bring us, LIKE IT'S 1994, an album that any die hard Boom Bap fan will enjoy. Made up of 12 tracks of Underground Emcee Colaborations over FAAT's East Coast 90's Vibe production. A lot of great verses and voices to unpack in this one. Dive into the BO FAAT and THRUST OG Time Machine and enjoy Real Hi Hop Again, like its 1994 . Support the album and the Artist at https://bofaatbeatz.bandcamp.com/album/thrust-og-x-bofaat-like-its-1994
---
#CYPHLYFE #SingleFiles
TONES x DJ MATTY LITE – THE WORLD BURNS DOWN AROUND ME, NOTHING LEFT TO SAY
One of Rawest, Realest things any of us will ever go through is the death of something we once believed was meant to last forever. Coming face to face with the hard fact that everything is temporary hits like a cold smack to the cheek. It wakes us from the illusions we construct for our own comfort and leaves us to realize our nakedness, our loneliness. WVCC RADIO favorites TONES & DJ MATTY LITE have crafted a stirring composition that tackles this topic from both sides of the "Quarter". Hearing TONES express his sense of loss, abandonment, and helplessness as if "the World Burns Down around Me with Nothing more to say", is a huge contrast from the ever cocky, battle-ready MC who has torn off so many heads over LITE's production over the past 24 months. This is a TONES imbodying forced humility on the cut. A man-made to accept that not only is he not in control, but he was "Born Alone, and will Die Alone. Tragically."
On the 2nd Verse, TONES continues the therapy session by looking at it from the other party's perspective. This is part of the healing process. There can be no progress without forgiveness, fore bitterness is a hindering shackle. When reality is falling apart around you, whether from a decline in health, the loss of a loved one, the end of a relationship, or loss of employment, the last thing you need is to be stuck in the past. We need to keep it moving when the World is ablaze around us, and concentrating on the things We Can control is a good start. So TONES and LITE turn on the Mic, the Sampler, and the Synth, and do what they have been doing so superbly for the past 2 years. Making music to get us through the hard times.
Favorite THE WORLD BURNS DOWN AROUND US, NOTHING LEFT TO SAY on all your Streaming Platforms, and support the single at https://djmattylite.com/
---
OSKEPTICAL x DE'SHON EL VILLANO – COLOMBIAN BASQUIAT
We got a new banger thumping out of our speakers in Miami. The homies OSKEPTICAL & D'SHON EL VILLANO have combined their talents to paint us this party-moving masterpiece, "COLOMBIAN BASQUIAT". A Thumper produced by NY BANGERS, COLOMBIAN BASQUIAT brings us Multiple Styles, Multiple Languages, and like a Colombian Restaurant's feature dish, "La Bandeja Paisa", this track comes loaded with multiple flavors. OSKEPTICAL, crew member of the UNDERGROUND CYPHER & FIRE TEAM ALPHA, and entrepreneur behind BY DA MOON Records takes the first verse by storm and waste no time dropping gems like sketchy airplanes do Chem Trails. "I'm Grown though, Seeing More Red then Un Toro / Yall charged without a Plan like a Prepaid Mobil/ Device, Christ I got these Rapperos in a Choke Hold" OSKEPT warns as he spits "Gargajos stronger than guerilla glue". Now that's some hard spit.
D'SHON EL VILLANO, The mastermind behind VILLANO MUSIC INTERNACIONAL & DA GR8 FM LATINO, who has been working tirelessly to provide South Florida Latin Hip Hop artists a Platform to share their music, slides into the hook with the Swag of Colombian Pimp Diety. El Santo De La Pachanga. D'SHON knows he's good wherever he goes, always representing his brand, on the hook he sings "Yo Nunca Me Preocupo, llendo siempre para lante / Defendiendo la Musica, Mi Ritmo Y Mi Arte/ Voy suviendo yendo ,que nunca voy a bajarme/" EL VILLANO takes off on the 2nd verse and puts on a clinic on riding the New Wave beat by NY BANGERS. He sets down the ground rules from the jump. He has come to cook (Colombians know how to work the Pyrex too), he aint about no games, and his family and crew is his priority "No vengan con cuento, thats when I lose it/ My People My People, Thats why I do this". Although he claims to be a complex individual, he knows how to keep the verse accessible to all, Hard Core Thugs, Life Long Hip Hop Heads, Young Cats just looking for a vibe to smoke to and Ladies who just want a good time and something to make them move "Dale Shorty, Hasta Bajo, Its your Fucking Birthday/ I do what I say, I lead the Parade, I make it my Own Lane". This joint has something for everyone and should def be playing at any Hip Hop gathering to give the party some life and get the ladies lighting up the dancefloor. I know we def going to be playing it #HouseParty Tonight and for the rest of the Year.
Follow, Favorite and Stream COLOMBIAN BASQUIAT on all Platforms https://distrokid.com/hyperfollow/oskeptical/colombian-basquiat
Nehemie – Side Effects
While we on the topic of Music for the Ladies to enjoy. We got blessed on Valentines Week with this latest gem from the REBELLION RECORDS Camp. There is a new sultry voice in the game, stirring emotions and making both men and women moist with just the sound of her voice, and it belongs to NEHEMIE. Her latest single SIDE EFFECT could result in butterflies in your stomach, stuttering in front of your secret crush, burning dinner while distracted, spontaneous make-out sessions in public and unplanned pregnancies if you ain't careful while listening. The perfect release for the Week of Love and strong enough to be a favorite of yours and your better half all year long. The J DUB WALKER production is the perfect canvas for NEHEMIE to paint on with her vocal brush and South Miami Engineering Legend GOLD SAUCE 24K makes every one of NEHEMIE's brush strokes sound amazing. Released on the heels of fellow REBELLION RECORDS label mate KENYADDA's "STAKES IS HIGH LP" drop last week, it seems REBELLION is taking the steps to make sure we keep their names in our mouth in 2022. The taste this new NEHEMIE record will leave in your mouth is as sweet as they come, just watch out for the SIDE EFFECTS.
Kenyadda – Lion's Share
Last week we covered REBELLION RECORDS artist KENYADDA's latest LP, STAKES IS HIGH. A blazing album from one of the hottest Indie Labels out of Miami, and definitely worth the purchase. Chicago Native YADDA BABY, now graces us with the visuals for one of my favorite cuts off the album, LIONS SHARE, where YADDA makes it clear he ain't settling for a slice of the pie, or even half. He's got a family to provide for and a community to support. He needs the whole damn Pie, and he is busting ass to earn it. He describes on the cut how when "BIGGIE DIED, THIS STAR WAS BORN", a brave claim, and would be considered far fetched in most cases, but KENYADDA puts his money and skills where his mouth is and delivers enough evidence on his records to make us believers. Once you give STAKES IS HIGH a few listens, you too will believe in the legend of KENYADDA too. Press play and tell me I'm lying. I'll wait.
Reverie & Louden – All Eyez On Me
There's different music for different modes and vibes. Tonight is HOUSE PARTY FEB so we need that Party Vibe. West Coast Fem Fetale REVERIE provides us all the grimey club vibe we can handle with ALL EYES ON ME, her latest single produced by LOUDEN. Paying homage to the late great OG Thug PAC, REVERIE spits that smack talk with the best of them over a thump that will have the whole room bouncing. Press play and get a taste of how we will be vibing tonight, even if you are not in Miami to come party with us.
Enels x Frank White – Passion [prod. by Enels]
GRIMEWAV Enforcers ENELS & FRANK WHITE have joined up to slap you with this latest brass-knuckled back hand to come out of MASTERMIND STUDIOS. The classic melancholy Piano Riff slapper produced by ENELS is a perfect backdrop for the addictive hook that ENELS & FRANK take turns tossing like a live grenade, and their verses are full of the master pen and flow we have grown used to from this camp. E gives me memories of a young PAC as he rides the beat perfectly, reminiscing on much harder times that he has worked hard to leave behind, but cant help feel guilty that he cant pull everyone from his past out with him. We cant save the world, but it makes me happy to see the GRIMEWAV camp has saved the best for Now and what's yet to come. You can be sure this will be on rotation at CYPH LYFE Radio.
Mike Titan x A7MC x Zcience Division x Silas Zephania – Tripartite Allies
MIKE TITAN has been on a mission to conquer the underground in the past year. Working round the clock it seems to provide the Indie Hip Hop audience with a new single or two a week. The latest drop from the MIKE TITAN & A7MC tag team is TRIPARTITE ALLIES feat ZCIENCE DIVISION on the beat and new voice to our ears SILAS ZEPHANIA, who steps in swinging his sword with a unique voice, accent and subject matter to open your pineal gland. This track is a shot to the gut like everything that MIKE TITAN releases, the dude just doesn't miss. Make sure you follow and support him on Bandcamp so you can be up to date with his latest drops. Thatdudespits.bandcamp.com
---
LONDONS GRIMIEST (FORKSTAR x MR AK) – SOMETHING OUT OF NOTHING
I came across this joint while watching the homie BO on ESMR REVENGERS on Youtube doing a full review of DU IVAN's THE PENSIVE STONER PONDERS. In the midst of the show he played this joint by LONDONS GRIMIEST, aka FORKSTAR & MR. AK. It immediately appealed to my boom bap ear, and when I took a closer listen to the lyrics, I was convinced this was something I needed to share with my Cyph Lyfe Audience. We played it on Thursday and got a great response from our Audience in the chat room, so here it is for our readers. LONDONS GRIMIEST, "SOMETHING OUT OF NOTHING". Dope Bars, Dope Production, Nice singing hook with a meaning. Being yourself no matter what the majority thinks, we can fuck with that all day. We will keep our ears out for more from LONDONS GRIMIEST. In the meantime make sure you to check them out on IG at @londonsgrimiest and Twitch.
#BottomOfTheBag #RareMustListens
KHURANGBIN x LEON BRIDGES – TEXAS MOON
One day I will learn how to pronounce KHURANGBIN. That is not important. What is important is that sexy mysterious funk trio has joined forces with retro soul singer LEON BRIDGES once more to bless us with the sequel to their first joint album, TEXAS SUN, this time taking us on a night walk through the desert on TEXAS MOON. This is vibe music and great to wind down to at some point this weekend. Enjoy.
DJ GLIBSTYLES – BOOM BAP SOUL VOL
Morning was super busy yesterday so we couldnt host the Friday Morning Mix. For anyone who missed the DJ GLIBSTYLES BOOM BAP SOUL mix this week. Its full of great Hop, including some choice so flow cuts. Make sure you let this ride on repeat and bless Glibstyles with a sub so he can keep providing us with these gems. Below is his latest SOUL GRITS in case you in the mood for more of a Mellow Vibe. Enjoy