North Miami Beach's RICH RIZZLE has been getting what he needs the good old fashion way, hard work in them mean streets.  Nothing was ever given to the young South Florid native who didnt grow up in the nice neighborhoods of Miami. Instead of a silver spoon, RICH had to hustle and study his ass off through his years in NORTH MIAMI BEACH HIGH and MCARTHUR SR HIGH.  Not satisfied with living check to check working for someone else, RIZZLE set off following his passion for music and song writing. And though he has been on this journey for a minute now, and has made some progress, he is the 1st one to tell you on his latest single, he still aint got what he needs.
Listen to I Aint Got What I Need by Rich Rizzle
The haunting street anthem starts with some suspensful piano keys that set the mood for RICH RIZZLE to drop all facts. He isnt flexing or capping when he counts down the list of goods and services he has at his disposal, he is just speaking his truth.  What sets RICH RIZZLE apart from all the copy cats clout chasing on the streets of Miami, is his willingness to tell all sides of the story, where most just show you the side thats convenient to them. On both verses of his latest single, "I AINT GOT WHAT I NEED", RIZZLE doesn't only floss on his haters, though it sounds like thats all he's doing if you dont pay close enough attention.  What RICH is trying to convey to those who lend him a close ear, is describe how no matter how much material wealth he gets, it aint satisfying him. No matter how many substances he abuses, it aint bring him peace or making him feel whole.  The streets is offering him temporary power and fame, but The Streets Aint Got What He needs. Hell even the cops got their eyes on him, But "He aint got what they need".  What RICH is expressing is a feeling that the majority of us have, No matter how much we get we always want more, and we dont have the answers to solve that riddle, and thats why this song is going to strike a cord with so many.  Just like U2 once sang on a song that one them a Grammy Award, BUT I STILL HAVEN'T FOUND WHAT I'M LOOKING FOR. He might not have found the answer yet, but he has been around the block long enough to know, The Streets dont have what his family and him Really Need.  RICH RIZZLE has gotten used to working for what he needs his whole life, and he is gonna keep working hard til he finds just what he needs to blow up in this rap game, and finally feel complete….maybe.
Watch the Trailer for I AINT GOT WHAT I NEED Official Video below: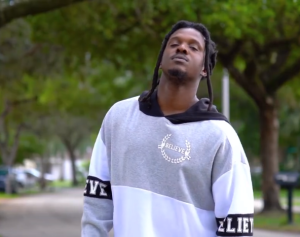 With an official Video for I AINT GOT WHAT I NEED dropping soon, and a whole album in the works, RICH RIZZLE is on a mission to make his name known through out the city of Miami and beyond.  Follow him on IG at @rich_rizzle and get it on the ground floor as this brother grinds his way up through the South Florida Hip Hop ranks.
Follow: @rich_rizzle
Spotify – Rich Rizzle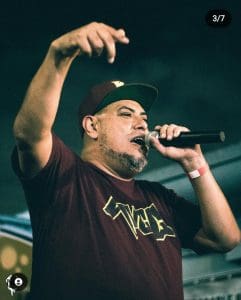 Written by 8ch2Owens
Vice City Cypher, WVCC Radio, PROFRESH Publicty.  With over 20 Years in South Florida's Hip Hop Scene 8ch2Owens has carved his name into the Miami Hip Hop history books, and now uses his talents to promote the best in South Florida Indie Hip Hop and Underground Hip Hop from around the globe.