There is more than just legal cannabis burning up in the Rockie Mountains. Denver's Hip Hop scene is on fire right now. At least that's what we hear from our Vice City Cypher West affiliate, EKYM1536. Since moving to Denver, CO from Albuquerque New Mexico last year, EK has opened up for a number of big names including DECA, HOMEBOY SANDMAN, A.F.R.O. BILLY DANZE and more. He reports that every show is descently filled with a loyal hip hop fanbase, and a bubbling scene of Indie Artists. Arkansas' RO$$AY "DON'T PLAY", is one of these artists who is heating up the Denver Hop Scene, and with the help of long time Denver Boom Bap Producer GLOOMY SXNDAY, would like to invite you on a tour of their vibrant Scene. But first, they going to take you to church. Welcome to RO$$AY ON SXNDAY.
Listen to Ro$$ay On Sxnday LP by Ro$$ay & Gloomy Sxnday
I asked the Denver Producer  GLOOMY SXNDAY about linking up with RO$$AY for this project, and what his favorite tracks were that RO$$SAY sent back to him. He replied,
"Prior to meeting him, my good friend and rapper TMC said that he saw this cat Rozzay while doing a show and I needed to check him out. So I was already looking forward to seeing him around. The first time I met him was at a producer showcase event and we immediately hit it off. After I got familiar with his music and he with mine, we became fans of each other. We decided to lock in and do a tape and the rest is history."

"As far as favorites, Man all of these tracks are my babies now so it's really hard to pick a favorite haha but a few stand outs for me are definitely the intro "Divine" I just feel like it's a perfect vibe to start the project with. The chemistry between the beat, his energy and subject matter made for a really fun listen. Track 6 "Wishes" I think was Rozzay's best lyrical performance in terms of bringing clever and witty punchlines/wordplay which I'm a huge fan of. But the real jaw dropping moment came from the feature verse HA$H on track 2 "Dead End Kids" the record was already a very powerful one just with what Rozzay did but when HA$H was recording his verse in the studio I literally got goose bumps. Still do. It's the heaviest song on the project but it was needed. Again I love all of them though haha."
From the warped soul sample that commences the EP's opener "DIVINE", you know there is good energy in this room. Your spirit is immediately moved by the deep bass thump and vocal chops gorgeously arranged by GLOOMY SXNDAY who ironically has delivered a project with 8 tracks of pure audio upliftment. RO$$AY understands the assignment and delivers bars that are equally optimistic and realistic. He means it when he sets off the album saying "Yall not ready for this". When I first saw his name on his IG Profile, the Dollar Sign $$'s made me automatically assume he would be some "Commecial Rap" wanna be, tryng to catch fame off of Miami's Rick Ross's nickname. I WAS NOT READY.
Originally from Little Rock Arkansas, RO$$AY shares with us that though he has been rhyming since the 9th grade, He didnt start officially dropping music until 2021 when he moved to Denver 2 years ago,
"I first started writing raps & poetry in between 2009 and 2011. My top 3 emcees are Lupe, Nas, and Prodigy (Mobb Deep). Just listening to those cats as a teenager elevated my vocabulary and the way I articulated my thoughts when rapping. But I was still raised in the south so OutKast, UGK, Three Six Mafia all still played a part in shaping my pen."
As I take in the album opener, I definitely get nodes of Skateboard Lu, and also some hints of J Cole (who I always enjoy hearing the younger generation emulating as opposed to Lil Yachty or the like.) as RO$$AY sets off the SXNDAY School session in DIVINE fashion. He ice skates over joints like the smooth
"THE LOVE IN MY HEART"
, which eased my worry when I started wondering half way through a simply written
DEAD END KIDZ
, "was that 1st track just a fluke?" Definitely Not. As heard on tracks like
THE LOVE
,
PARADISE
,
WISHES
and more, RO$$ can weave together excellently written verses with witty yet catchy hooks. Even on the albums lead single, the street anthem
DEAD END KIDZ
feat Denver Big Shootah
HA$H
, the brother understands he doesn't have to over do it on this one. Just report on what's happening daily to the brolic youth on urban city blocks throughout America. No need for Lyrical Miracles on this one, the GLOOMY SXNDAY production owns the song with its looping bugal sample and a baseline that intoxicates as RO$$AY and HA$H trade verses about the fate that awaits many young males trying to "keep it real" in their hood. HA$H shares a soul piercing 2nd verse, that both RO$$AY & GLOOMY agreed was one of the highlights of the album.
When I asked RO$$AY to tell me more about the DEAD END KIDS feature he gave me some insight into Denver's HA$H.
"HA$H is another cat out here that's a veteran OG. He brings grit and real life experience to his raps. He's got a solid team behind him ( search up Solid 7), and he's about his business. He's touring through Colorado right now.

His Verse on Dead End Kids hits hard because it's all factual about his life. He was painfully honest."
I asked GLOOMY about connecting with HA$H for the Lead Single and he said…
"With the Dead End Kids joint, I made that beat and cut up the OC lyrics for the hook so it already had a direction of a street record. Rozzay was coming at it with the perspective of more of an observer but HA$H was speaking about his first person experience which added another level of authenticity to the song. I'm hoping everyone loves it as much as we all do.". So far I have heard it played on 4 Underground Hip Hop shows and Mixes from Arizona, San Diego, Long Island, and you can find it on daily rotation on WVCC RADIO in Miami FL. The track is gaining momentum.
RO$$AY's verse on DEAD END KIDZ doesn't prepare you for what he pens and delivers with a confidence that would rival Freddie Gibbs throughout the rest of the ep. WISHES is an absolute banger where MR. DONT PLAY blacks out and leaves earth over a GLOOMY SXNDAY beat that transports me to the 1st time I played the LOW END THEORY. The chemistry between RO$$AY & GLOOM is reminiscent of a young Blu and Exile, and the product that they turn around is as fresh a breath of air as Below The Heavens was back in 2007.
I asked the 31 year old what made him choose to fill his verses with powerful affirmations rather than drug raps in a Hip Hop era where it seems being grimey is the only viable lane. He replied,
"Joints like Love In My Heart are on brand with the rest of my music. I'm always looking to put out uplifting music with a message of self love and never forgetting how far you've come.

Sit and Reminisce was a cut that we all challenged ourselves to get introspective and rap as if we were reading out of our diaries. We wanted to be vulnerable rather than invincible on this track"
He then introduces us to the guest feature who blesses SIT & REMINISCE second verse, OLD SOUL ERA.
"Old Soul Era is a staple for Golden era Boom Bap in Denver. I consider him one of my closest homies in this scene and I think he's one of the best from our scene.

He produces most of his own albums, DJ's for others, and we're also working on a collab album between us two called "THE DON'T PLAY ERA". 

With bars like, "I've seen the highest highs and Depression in its Depths/ I'm walking on the edge trying to follow in my steps/ I'm tired of being tired but the cousin of death/ Can't be sleeping on my dreams, the reason I never rest/"

Together, GLOOMY, OLD SOUL ERA and RO$$AY create an intimate piece that anyone building their dreams one brick at time can relate to.
On CRAZY BOUT YOU, Ro$$AY challenges the endless numbers of "rappers" who do it for the fame but have no love for this art or culture. Over the Breezy 70s Soulscape he spits "Never cared about the fame, I don't care about the Loot/ The love I got for Hip Hop remains true/ You could call me crazy Call me a fool/ I emptied out accounts just so I could pay dues/ I departed from the South just so that I could make Moves/ I don't care what they think, this the lane that I choose/ I'm up past 2 writing til my fingers bruise/ Only needed one verse, but I had to give um 2/ Like a Double Barrel/ Im known around the way, I am that Thorough/"
His special guest, NAIM, comes in speaking my language from the first word. Bars like "Don't matter if you a King if nobody respects the Crown/ It Don't matter if you Rap if nobody respects the sound/ Most the shit they making today I turn it down/ The Majority of what I be playing be Underground/". I should sample that and play it on Rotation every 30 Minutes on WVCC RADIO.
I asked RO$$SAY about CRAZY BOUT YOU, which has become one of my favorite cuts on the record:
"Crazy Bout You is honestly a tribute to Hip Hop. This is track is a perfect dedication to Hip Hop 50.

I wrote this track like I was figuratively writing to Hip Hop as if it was a person. Just listing all the sacrifices I make and the time I dedicate to the process. It's a labor of love.

Naim is someone who Gloomy Sxnday referred to me. I had one verse finished and I thought it might be better to have a feature finish it. I've never met Naim in person, but I know he's got a relationship with HA$H and he also has some early records with Conductor Williams (Griselda)."
The album ends with another one of my personal favorites, the politically charged, "SO THEY DIVIDE US". The hook is masterfully written and I could see it gripping any live audience into chanting along with it.
Ro$$AY shared with us, "So They Divide was actually the first track we recorded for the project back in November of 2022. The last track was really the beginning ".

Filled with gems about social injustice, political corruption, and a system founded on racial and financial inequality Ro$$ay ends the record putting the focus back on what we have the power to fix. He say "Deep meditation, I'm embracing my truth/ aint no fun when them fingers steady pointing at you/ Confessions like Usher Raymond when I step in the booth/ If I'm at peace with myself, tell me how can I lose/ If We at peace with Ourselves tell me how can We lose/."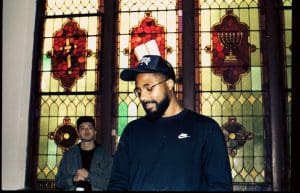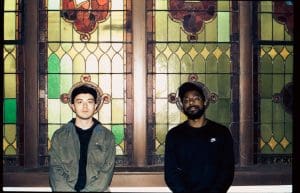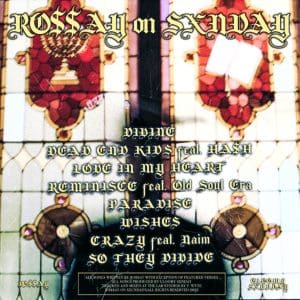 As an Emcee who has dedicated 15 + years to promoting other artists before I promote myself, I connect instantly with RO$$AY's heart for his Denver Hip Hop Community as he asks me to please make sure I mention the Local Scenes that have given him a home to grow his music in.
"If we could shoutout our two monthly hip hop events in Denver and their founders. They've embraced me since I got to Denver.
1.
Beats Bodega
– Ran by
FaceDefeat
at
River Bar and Gallery
every Thursday. Face Defeat is a producer, engineer, and DJ who hosts the illest weekly hip hop cypher in Denver.
2.
FR8 Heavy Cyphers at Mutiny Cafe
– Currently operated by
SmallboiFunk
who's a Denver emcee and dope freestyler. And DJ Konz who is a Denver Hip Hop Legend who's 30 years strong in the city.
Make sure to follow
RO$$AY
&
GLOOMY SXNDAY
, and whenever your planning a trip to Denver CO, Make sure you check out these two nights and connect with this community that is keeping Hip Hop Alive and Thriving. The feeling your left with at the end of
RO$$AY ON SXNDAY
is all the proof you need.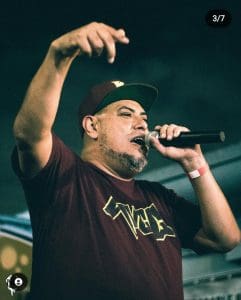 Written by 8ch2Owens
Vice City Cypher, WVCC Radio, PROFRESH Publicty.  With over 20 Years in South Florida's Hip Hop Scene 8ch2Owens has carved his name into the Miami Hip Hop history books, and now uses his talents to promote the best in South Florida Indie Hip Hop and Underground Hip Hop from around the globe.