As we just wrapped up an incredible conversation about the art of production, I get to experience the newest EP, Baked Goods, by MRLNRECORDS. As a fellow artist, I certainly appreciate the effort that goes into creating music that surpasses just simply writing. To be able to understand an instrumental, feel the subject matter flow through you, and produce an effortlessly crafted song is not something that is common. It is what separates the meek from the bold, so to speak. Baked Goods was produced, recorded, mixed, and mastered by MRLNRECORDS and features, an array of insanely talented emcees. To be able to create music from the literal ground up, has such an effect on the finished product. MRLNRECORDS has a unique production style, utilizing different samples and effects so flawlessly alongside the melodic compositions. These beats are perfectly designed for the artists. As a collective, it is a cohesive project that flows smoothly from start to finish. Five tracks, eight artists, and one powerhouse producer/engineer.
Listen to Baked  Goods EP by MRLN Records
Each track has its own personality, from the soulful samples used to the different styles of each artist. Nostalgia is the theme with really good Hip-Hop these days and I am absolutely here for it. With just one track a producer and emcee can span decades of music. I have to be a little frank here, I really admire vocal quality of certain artists. And one track that I heard, I almost thought that the track had this sort of chopped-and-screwed effect. But in reality, the artist himself has an immaculate voice with such a rich sound quality. I was mind blown. Big J Csp comes in with a lyrical, potent verse to open up this EP. Scrue Hefner and [dru] follow up with equally skilled rhymes to complete the first track – "Ruby Wednesday". The other emcees, CornerBoi P, TRIIA.G, AYNT, Jak Maker and Je'Ra bring their own flavor in such a cohesive manner that I can't help but wonder whether these are just good friends or kindred spirits joining together to create magic in musical form. Relevant lyrics rapped alongside colorful melodies are what await the listener when they tune in and hear this project.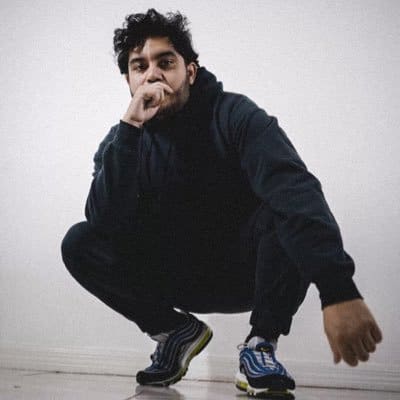 In addition the the thoughtful tracks, incredible artwork, and effective collaboration, you can catch visuals for each of the tracks on MRLNRECORDS' Instagram. Beautiful videos created by Pete Noir to showcase each artist. Nowadays with the saturation of the music industry at the hands of the internet, things like this stand out completely from the rest. This was not just an EP, it was a compendium of talent and passion for the art form of Hip Hop. Be sure to add this to your playlist, and cruise to the sounds synthesized by MRLNRECORDS and co.
Now if you'll excuse me, I'm off to go support my local bake sale. All this baked goods talk gave me the munchies.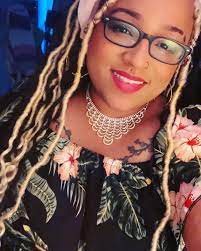 Written by Ms. Laura Michelle
MS. LAURA MICHELLE is a Emcee/ Vocalist / Journalist from Boston Mass, who has accepted the offer to come on Staff as a Writer/Contributor to the CyphLyfe Blog. Her passion for music and love for Hip Hop Culture is authentic. She is an experienced Singer/Song Writer, who understands the beat-selecting, writing, and recording process, and has presented her music to new audiences all over the country as she has spent the last few years touring the country with the FULL BLAST BOOKING team. She understands the need to share your music with new listeners and have it represented correctly. Her writing style is vivid and visual, her reviews are honest, and her taste in Hip Hop is vast.