Ever been to the CHI? Let producer MAX JULIAN take you on a 14 Track Tour through "the Windy City" on his latest full length, 2022's ONE KILL ONE SHOT. Even though this project is 8 months old, we are pretty sure it went under your radar since it completely caught us by surprise when our good brother MIC LOGIK dropped it off in our inbox. You know the #CyphLyfe Moto, "if its your first time hearing it, its a Brand New release to you.", and sense it is our vow before the Hip Hop Godz to keep introducing you to the most banging new shit you may have slept on, allow us to introduce you to ONE SHOT ONE KILL by MAX JULIAN.
Listen to ONE SHOT ONE KILL by MAX JULIAN
The GO's MAX JULIAN is a coveted source of raw boom bap in Chicagos underground. Constructing ONE SHOT ONE KILL over the Covid Era, collecting bangers from some of The Chi's top Indie lyricists like VIC SPENSER (ATLAS THEME MUSIC) where he treats all opposers like children who don't even meet the height requirements to challenge him with lines like "You have trouble opening things that are "Child Proof"/ I move too fast, I'm not allowed in the Car Pool/". I'm told if you've spent significant time in Chicago, you'll relate to the "Even in a sticky situation, I'll still eat a Taffy Apple" Bar.
IAMGAWD brings his unique Nightmare Vocals to 95 PIPEN spiting "It's hard to be ferocious when you this nice, I never miss Twice/ Me and the track be having fist fights/ They say I rap and look good enough to sell a mill/ but I ain't peddling sex appeal, Bitch Im Selling Skills/". He claims to be a product of beastiality at the tracks closing and we can attest, he goes straight Animal Farm on the one-verse burner.
Waukegan IL word wielder DOSAGE HINAJOSA brings a brutal bar-rage on FLAY THE PRAY, and Chicago Legend ROBUST describes how he "Got His Fame in the County of Cook" on the piano layden "HITTIN LICKS".  Another Illinois master emcee, DEFCEE, drops a dragon's trove of gems on CATATONIC, asking us how can we complain about every song sounding the same when the wicked ways of the World never change. That "Trying to find answers is harder than Catching ticks with scissors" is one of the hardest bars I have heard in a minute.
Each one of the beats to this point fits its rider like a glove and you can tell the bar work we have gotten thus far is directly inspired by the Hard Production of "Mad MAX". JULIAN gives us a moment to breathe with a breezy INTERLUDE instro, before he invites his special guest to circle the block one mo gain. RED INF and VIC SPENCER both give you a second helping of slick talk and then we get slapped by waves of horns that usher in the flood of WATERR that send the listener floating on DEEP END (One of our favorite joints off the entire project, on rotation on WVCC RADIO).
You like horns do you, how about the church choir accompanying the wind section on the RANSOM & PLANET ASIA branded SUPERIOR LINEN (my personal favorite track and beat on the album). ChiTown Indie Machine DREAM TEK and N.O.A.H lay down street articles worth picking up and studying over a suspenseful slapper, and WRDS brings the album to a close with a Brag Heavy flow fest that "leaves the heathens feeling all shook" over the smooth ALPHA BODEGA. The beat is the perfect score as you drive through downtown Chicago admiring the building one last time as you make your way out of the windy city, leaving the Grime, Crime, and Musical History that makes the Chi so divine, in your rearview mirror.
MAX JULIAN is a wonderful audio tour guide. Make sure to tap with him regularly to stay up to date with what's popping in Chicago's Indie Hip Hop scene. We've got a review of his latest singles with CHI-NATIVES MIC LOGIK coming to you from the lovely MS. LAURA that is guaranteed to send you soaring. Stay Tuned.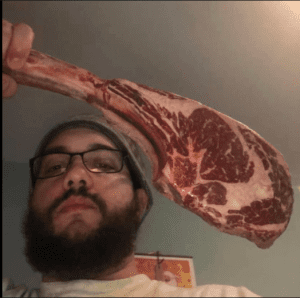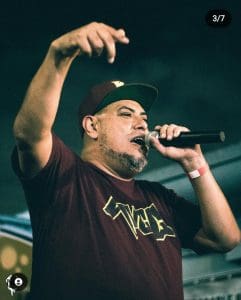 Written by 8ch2Owens
With over 20 Years in South Florida's Hip Hop Scene, Rudy "8ch2Owens" Barro has carved his name into the South Florida Hip Hop History books. As an Emcee, and Community Organizer with VICE CITY CYPHER Productions, he does his part in keeping Hip Hop Culture thriving in South Florida. As Founder and Host of WVCC Radio, Miami's New Home for Underground & Indie Hip Hop streaming 24/7 on ViceCityCypher.com, 8ch provides journalistic services to help shine light on Indie Hip Hop Artists whose music isn't getting the Media Coverage it deserves. His team's thorough and insightful WriteUps help provide Web Visibility to these artists to help them compete in the Indie Hip Hop Market, and grow their fanbase organically. Along with all he does with WVCC RADIO, 8ch2Owens also runs PROFRESH PUBLICITY, providing PR services to Indie Hip Hop artists so that their music can be heard throughout the Nation and overseas.
Follow @8ch2Owins on Instagram and feel free to DM him to inquire about any of his services.