Welcome to Sunny South Florida during the fall, where the leaves on our trees may not change colors, but the surrounding scenery and people are still picturesque.  "The Legend" also known as J.R. EWING, knows South Florida well and represents it in his unique way through the music he constantly releases into the media stream.  On his latest singles, "PICTURE" & "FATAL ATTRACTION", he provides the perfect vibes for the crisp weather and dropping temperatures that we are enjoying in The Bottom this week.
Listen to PICTURE by ZAIAH DREASHER ft J.R. EWING
J.R. is actually the guest feature on "PICTURE", the latest single by ZAIAH DREASHER  who cotinues his life long mission to "Be Someone". He gathers his homies up to "make sure the coma's add today", and Broward County's J.R. EWING The Legend, just happens to be one of the homies.  While ZAIAH provides a younger outlook and new wave vibe that the yout and dem can turn up to, J.R. struts in the function with the confidence of a formidably trained vocabulary veteran. Dropping life lessons on manuvering the twisted roads between getting some book smarts, or learning the Dope Game. Sadly, as J.R. explains, there aren't many other choices left to make a serious living out on these streets and in the real world.  Unless your willing to work twice as hard as the rest that is.  Which is exactly what J.R. Ewing brings to table as an established Battle Rapper/ Emcee / Entrepreneur / and Business Owner.  When he drops these "pull yourself out the strugle" bars, he is speaking from experiance, not just preaching pie in the sky.
Listen to FATAL ATTRACTION by J.R. EWING THE LEGEND ft LADY SILHOUETTE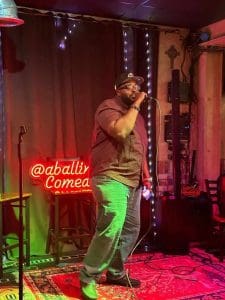 If J.R. Ewing is anything, its versatile. I first witnessed the brother barking in someones face at an ART OF WAR Rap Battle, and presently he blessed us with 2 back to back singles, each with its own vibe.  Where PICTURE was aimed at the young hustlers trying to make their bread stretch, his latest single FATAL ATTRACTION, features a smokey voiced LADY SILHOUETTE who lays down a sexy hook the ladies are bound to fux with. J.R. turns into the Sex Symbol you never thought he could be over the smooth GABRIEL TORRES aka DOSHA production. This is the one to play with shorty while you burn that after dinner blunt and are getting for Dessert in bed.
These are just a couple of free samples that J.R. is giving you as he puts the finishing touches on his next release.  Will it be an EP, LP or mixtape? You are just gonna have to follow J.R. Ewing on IG and tune in to WVCC RADIO this Thursday night to find out what THE LEGEND has in store for us.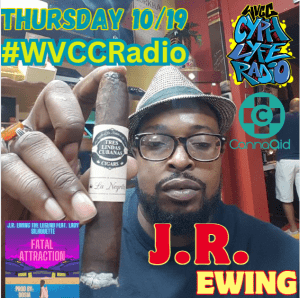 Written by 8ch2Owens
Vice City Cypher, WVCC Radio, PROFRESH Publicty.  With over 20 Years in South Florida's Hip Hop Scene 8ch2Owens has carved his name into the Miami Hip Hop history books, and now uses his talents to promote the best in South Florida Indie Hip Hop and Underground Hip Hop from around the globe.