As the Temperature begins to drop, along with the leaves who have traded in their Green pigment for Orange and Yellow hues, the unlikely Trio of WHICHCRAFT, A7MC, and DAMON FLORES have dropped a "Haunted House" of a project for your enjoyment during the Spooky Season.  No this is not another Horror Core album stuffed with Monster Movie vocal samples, or Michael Myers piano flips, but this album is full of the level of lyricism that would scare wack emcees back into hiding.  Tired of the Drug Dealing Diaolog and limited subject matter of the current Indie Hip Hop Stream? Sounds like you are ready to jump into the middle of LIFE IS A MOSHPIT.
Listen to LIFE IS A MOSHPIT by WHICHCRAFT x A7MC, Produced by DAMON FLORES
For 8 tracks, WHITCHCRAFT and A7MC put on a clinic on Microphone Construction, building great topics over the multifaceted production of The Netherland's DAMON FLORES. Within "The MOSHPIT" we get hit with chin rockers like MIC GENERATION, where Brooklyn's WHICHCRAFT gives us his best Fire Marshall Bill impersonation, before setting the microphone on fire with a stream of similes comparing CRAFT and his mic to some of the greatest Duos in all of history. The Proud and Pompous get their toes stomped on by the steel toe combat boot banger "DOWN GOES THE DESIGN" , where A7MC fires of lines like " we know taking it off the top like chemo / most rappers will have a better chance at Finding Nemo/ My Generation searching for Waldo/ Hurl hard quotes at yall folks, cuz we all dope/".  The baseline and thumping drums on "POINT OF MY LIFE" rock you like an elbow to the nose , with WHICHCRAFT flexing an insane illiteration style and A7 proving why he is one of my favorite New Voices of the last 4 years. Their verses are perfectly capped off by the genious use of Pharoah Monch sample from his Organized Konfusion days, making us grateful that CRAFT & A7 chose a life of Rhymes over crime.
Anyone who has ever braved "The Pit", that war zone in front of the stage where the band or artist are pumping the crowd full of enough kenetic energy to transform them into a wave of human beings crashing into eachother, knows that their is the potential to get hurt, but there is also an unwritten rule about helping your fellow moshpit members up when they fall down. On joints like the addictive lead single SO MUCH LOVE, featuring South Africa's super emcee MELI MEL, A7, MEL, CRAFT and DAMON perform healing magic over a harp string woven bop that is perflectly wrapped in a harmonized hook that can be shared by Couples, Siblings, and Communities. On SELF LOVE, our hosts bare their souls and let you know its okay to not only be yourself, but to also Love Yourself again.  I personally needed this song more than these fellas could have ever known when writing it.  I connect with A7 when he spits "I know my short comings/ I feel like Im a source for Dumping / Extra Baggage on my back like I'm a horse or something/ It's just utility without emotion / Like going to war with Nothing / Expendable Crushmen/".  As the moshpit of life has been taking its shots and knocking me on my ass as of late, tunes like SELF LOVE extend a hand, help me back on my feet, brush the cigerette butts from my shoulder and tell me to get back in that Pit and rock out with my….you know.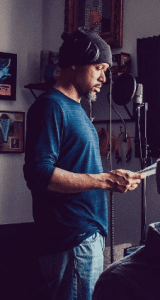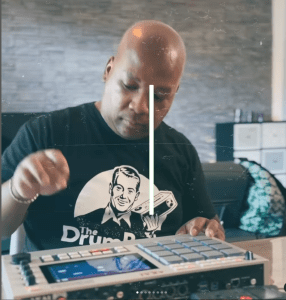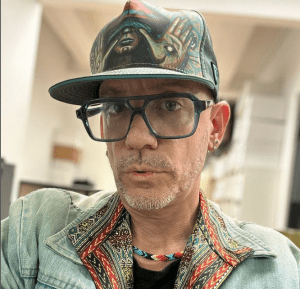 Life IS just like a Mosh Pit, full of ebs and flows, highs and lows, moments of pain and chaos which lead to moments of peace and a feeling of surviving.  As you can surmise from the MOSHPIT title track which closes the album,  WHICHCRAFT & A7MC have been moshing it out in the pits of Underground Hip Hop for years now. WHICHCRAFT alone has over 20 years in the game under his belt, and the DJ laying the Inspectah Deck cuts on the record is the one and only CUTSUPREME, who is celebrating 20 years on Air on Stoney Brook College Radio in Long Island.  Huge Salute CUT!!
These are iron jawed veterans, and with the addition of DAMON FLORES's mind for music, that can both rally a riot and sooth the masses, they deliver an album that you can Nod Your Head to & Head Bang to as vehemently as you desire.
Follow the artist at @whichcraft7, @a7mcee, @damonfloresofficial
Bandcamp:
https://whichcraft.bandcamp.com/music
https://damonflores.bandcamp.com/
LIFE IS A MOSHPIT out on all DSP's.
Written by 8ch2Owens
Vice City Cypher, WVCC Radio, PROFRESH Publicty.  With over 20 Years in South Florida's Hip Hop Scene 8ch2Owens has carved his name into the Miami Hip Hop history books, and now uses his talents to promote the best in South Florida Indie Hip Hop and Underground Hip Hop from around the globe.