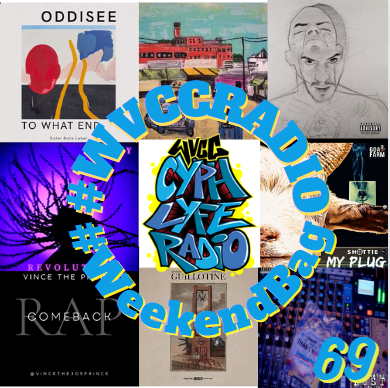 Your plug for New Indie Hip Hop News and Reviews.
Peace Fellow 88ers. As we gear up for our 1st Big Show of the New Year we continue to see growth in the WVCC Radio and PROFRESH PUBLICITY Family. We have 2 New PROFRESH Artists that we are pushing for the month of Jan/Feb, North New York Emcee THOUGHT PROVOKAH, who we have had the pleasure of covering numerous times on the Cyph Lyfe Blog, and Miami/Los Angeles Emcee VINCE THE PRINCE who was referred to us by our new Media Partner DRE MAV of GIRL TLK Radio & Tubox 101.1 FM in Downtown Miami Fl. Both Artists are super passionate about their music and sharing it with Hip Hop lovers around the globe, and we will be doing our job to make that happen. You will find their latest singles in the SINGLE FILE section below. Make sure you give them a follow on IG by clicking the HyperLink on their Highlighted and let them know you heard about them through WVCC RADIO/CYPH LYFE BLOG. Hashtag #PROFRESH for extra brownie points. Alright, enough PROFRESH PROMO, Let's get to the WEEKEND BAG.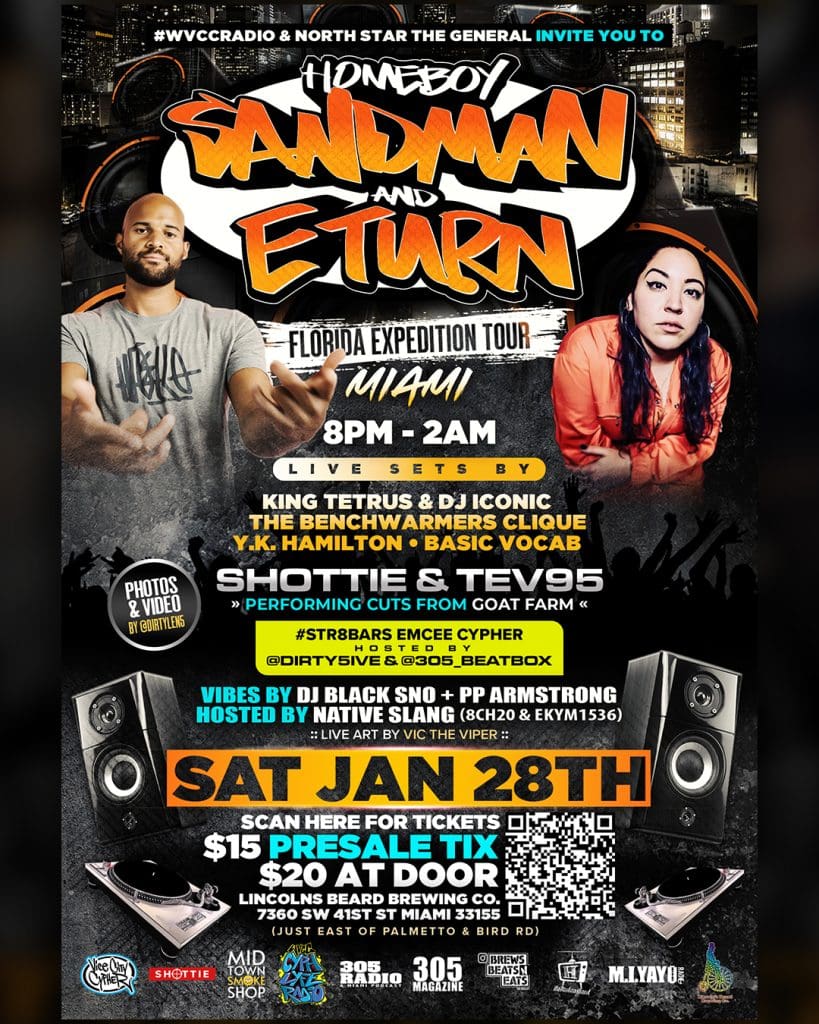 #HotNewAlbums x EPs
ODISEE – TO WHAT END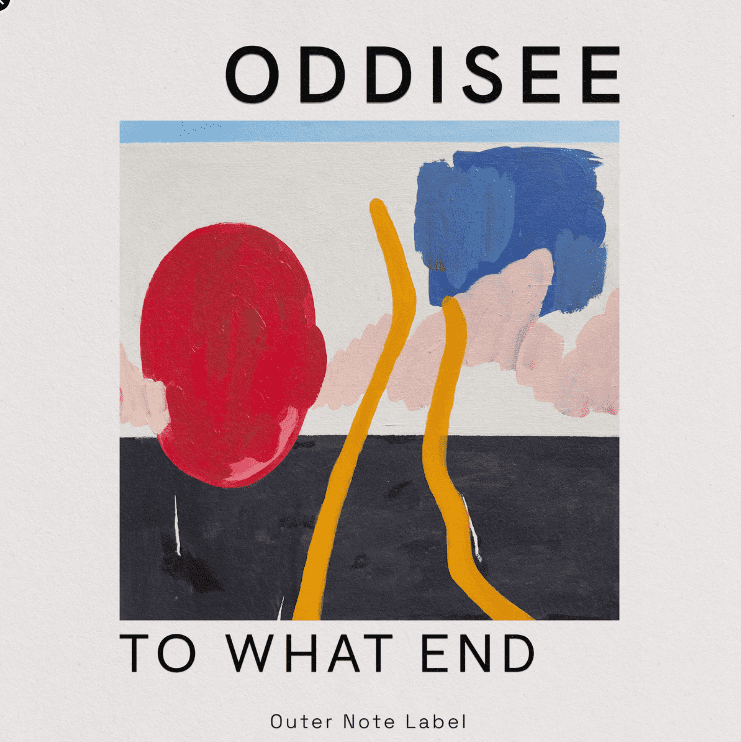 Been waiting for this since the end of last year. Actually, I have been waiting on New ODDISEE since the end of his last EP, the Corona Era release ODD CURE. The Emcee Producer who was responsible for introducing me to the New Era of DMV boombap as 1/3 of the DIAMOND DISTRICT Trio, ODDISEE now returns with his 13th Full Length Project (Yes 13, you got alot of catching up to do), TO WHAT END, under his new label OUTER NOTE LABEL. All 16 tracks on the thick LP are of course produced by ODD, who I personally have on my top 3 Emcee/Producer Lists. On his last 3 albums we have seen the beatsmith, known by his family as AMIR MOHAMED El KHALIFA, use more live instrument loops than samples to construct his production. He is accompanied on soundscape creation by Ralph Real (keys), Dennis Turner (bass),
Olivier St. Louis & Saint Ezekiel (guitar), Jon Laine (drums), Fredeka, Felix Herbst, Johan Lenox & Don Carn (strings), who he works with to paint gorgeous audio landscapes for him to stroll upon as he delivers his honest, real-life testimonials. But TO WHAT END?
As he describes on the album opener THE START OF SOMETHING, this album is "a final summary of what we've come to be/ where sinners become winners absolved of blame/ War is the price of peace/ I fight to sleep, I could take a life with ease/Conscious rap? I might just be polite, desensitized/ Traumatic childhood incentivized/ Had to get around gate hordes, improvised/ Gifted how I learned to break doors, enterprise/" . ODD doesn't follow Rap or Hype Trends. His moral and creative compass is guided by a higher source. The messages and life lessons he tucks away on tracks like the Social Injustice Warning Shot HOW FAR, the candid MANY HATS, and album Highlight Single CHOICES, featuring PHONTE, BEMY FIASCO, and the beautiful vocals of KAY YOUNG. Each song is a display of Tough Love; hurtful truth; bitter medicine that we must take as a Hip Hop society in order to get our communities healthy, not only physically, but spiritually and morally.
ODDISEE, his band mates and background singers all help provide a wide range of Vibes on TO WHAT END. For sure it has its off tempo Boom Bap that feels like a perfect blend between PRIMO & DILLA (CHOICES, MORE TO GO feat C.S. Armstrong who delivers a unique soul wrenching hook and verse with a voice all his own, BARTENDERS w/ TOINE JAMESON who kills the track going back and forth with O, and the Devine Feminine dedication THE WAY feat a Maxwell like hook by HAILEY SUPREME & SAINT EZEKIEL and a reworking of the VA Classic "Rump Shaker"), but you also have hints of House Music (for example TRY AGAIN, or the end of the motivational ALREADY KNEW), plenty of Southern Soul (GHETTO TO THE MEADOW feat Rocafella Legend, and fellow Muslim, FREEWAY (Jooooooint), ALL I NEED with OLIVER ST. LUIS on the hook, and lead Single HARD TO TELL, which is a beautifully orchestrated piece of music and transparency.). You also have your off the wall cuts like BOGARDE feat NOOCHIE, where ODDISEE shows he has no ceiling or limit to his creativity as he composes a joint that sounds like Alien Funk that is best bumped in a Low Rider UFO with 2 15's in the trunk.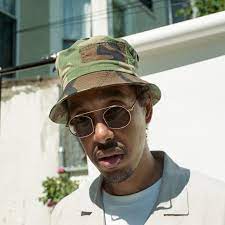 The album finishes with a song that proves ODDISEE has reached that level of maturity as a producer where he can create hits that appeal to a wide audience. RACE is a single I could hear playing out of my Sons Room as the hook sounds in tune with the New Gen melodies that you hear on every radio station nowadays. ODD delivers a verse that speaks to every generation, every gender, every RACE. A message of never quitting, but pacing yourself for longevity. A song to motivate you while you're sprinting or just putting 1 foot in front of the other doing the best you can to keep moving in the right direction. The song is carried by ODD's distinctive cadence and full of so much wordplay and layers that it deserves multiple listens, like an extra lap around the track (Its good for ya). If we are talking levels of lyricism, search no further than our current favorite track MORE TO GO where ODDISEE breaks down his seasonal growth through the many cycles of his life. He writes
"My first life I was a dreamer born into illusions/ My second I became a student working on improvement/ Third became a preacher to protest our institutions/ Fourth I became a teacher to progress the movement/ Fifth I became a leader to protect conclusions/ Sixth a cheater to finesse those still in destitution/ Seventh a healer to correct what I was just abusing/ The eighth I'm currently completing as my stress reducing/ Maybe what's left is losing count of all accounted for/ Forgetting my collection is a feet, but a profound reward/"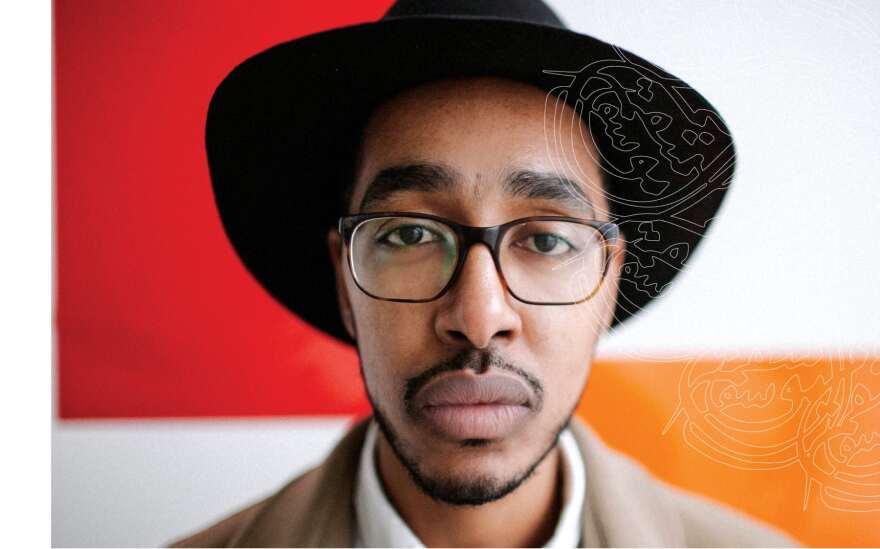 The brother can produce Hip Hop Head Nodders, Music to bump in Big Body Caddys, Music that your parents can enjoy and that the youth can get behind. He can write complex, but even then chooses to share words that feed, convict, and heal rather than ego boosting boastings. ODDISEE has once again delivered an album that I will be playing on a regular basis throughout the year, just like THE ICEBERG & THE GOOD FIGHT still get monthly play on my headphones. Top 5 of this Post 2010 Generation, No Question, and TO WHAT END is already on WVCC RADIO's Top 5 releases of 2023.
SHAW CALHOUNE – FLY LANGSTON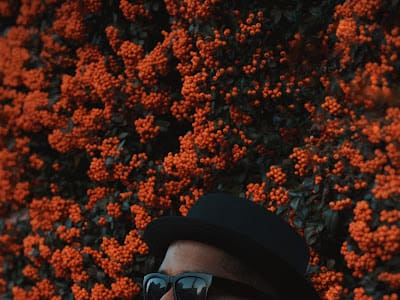 As the latest album from Maryland's SHAW CALHOUNE begins, my first thought is, WTF is thisssssss?? Like when you taste something unexpectedly amazing. The jazz horns that fill the rooms of my mind by way of my ear canal when album opener BUTTONED UP starts playing, are instantly addictive. And so producer FOUR LIMBS immediatly catches my attention as SHAW delivers words of wisdom from the mind of "A CEO serounded by Interns"
We did a full write up on the 2nd song on the EP, Lead Single A HOUSE SPARROW'S FEATHER, which, as SHAW shared with us during his Interview on WVCC Radio last Sunday, describes the Feathers that well dressed brothers used to wear on their fedora hats during the 50's. This song has become a favorite song of mine for the beginning of the year and It has caught the ear of everyone I play it for, with 2 solid verses from SHAW, sharing the Dreams he grew up, with and his current dreams of a better society, and a fantastic middle verse by VA's BARRY MARZ. On KILLER DILLAN COAT, FOUR LIMBS drops the drums from the production and CALHOUNE gets in his Roc Marci/Ka bag for the next 2 songs as he freeskates all over the Horn loops HILL HUNTER, linking razer sharp lines like barbed wire around prison gates.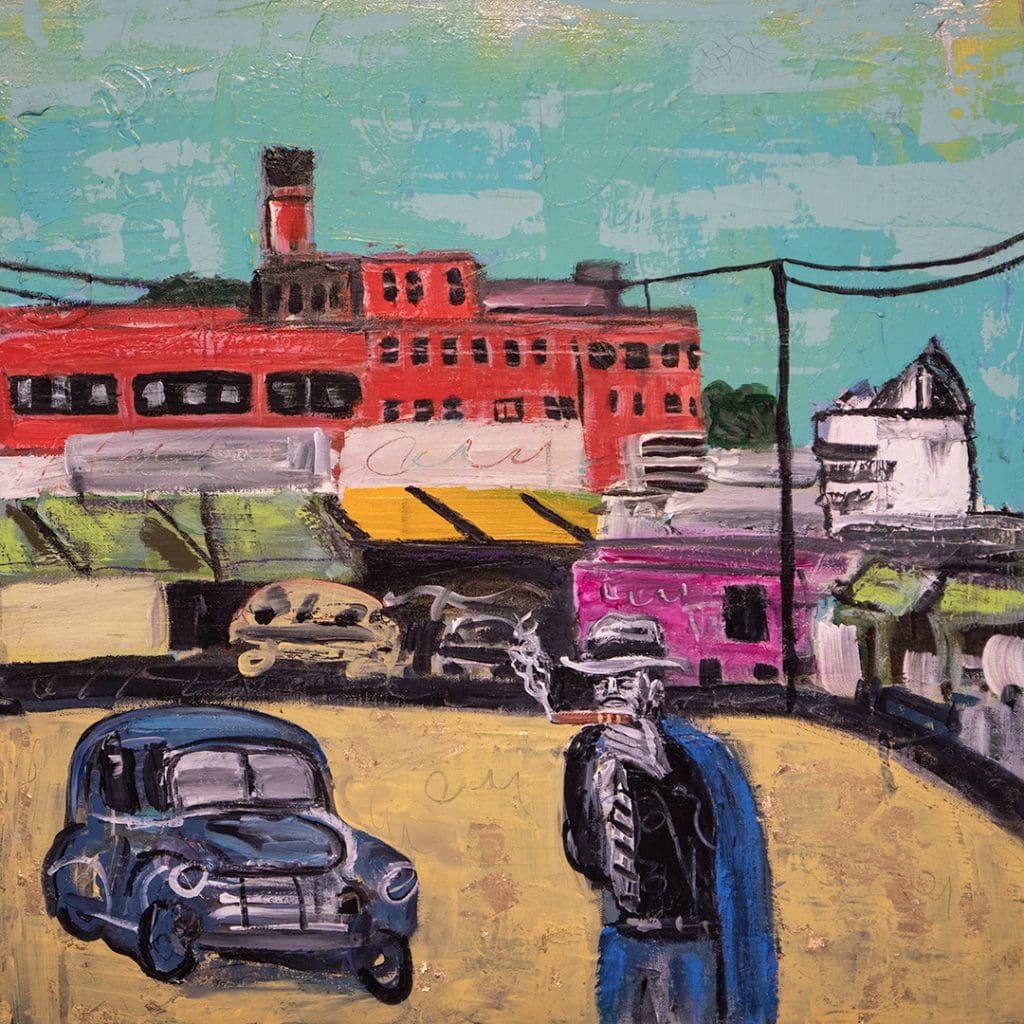 SHAW lets the album breath as he invites spoken word poet SIR DOMINIQUE JORDAN to orally tap dance all over the FOUR LIMBS interlude with a poem that asks us all to take a deep look inside and figure out What Is OUR Personal Revolution on JAZZ CLUB SESSION. CALHOUNE returns to dropping free verses without the constraint of the snare on SCARLET STAINED LEATHER where he shows that BARS & FLOW are top priority on his Album to do list, but the Detective Film sounding score shows that dope beats are also high on his list of must haves, as FOUR LIMBS brings an sick drum break loop in at the end of the track to change the whole feel of the song. The album ends with SHAW CALHOUNE saying grace over his plate, forgiving his haters, and asking for guidence as he leads the race while chasing his next goal on BLACK & WHITE BIRDSEYE. The electric guitar loop is blended beautifully with several Piano Runs which are all expertly chopped and blended by FOUR LIMBS who has become my New Producer to be on the look for in 2023 by the end of the album.
The FLY LANGSTON EP is only 7 tracks long which makes it the perfect size to leave on repeat. While the BIG ELEANOR RECORDS team gets ready to press up Physical Cassettes and Merch, you should head over to SHAW CALOUNES BANDCAMP, and give him a follow so you can be notified when he drops the FLY LANGSTON EP exclusively on Bandcamp this Friday 1/27/2023. Trust me, the album is worth the financial support, and this artist is worth the follow and adding to your playlist. Everything we have heard from him thus far tells us this is one of the Modern Poets to look out for in this New Hip Hop Renaissance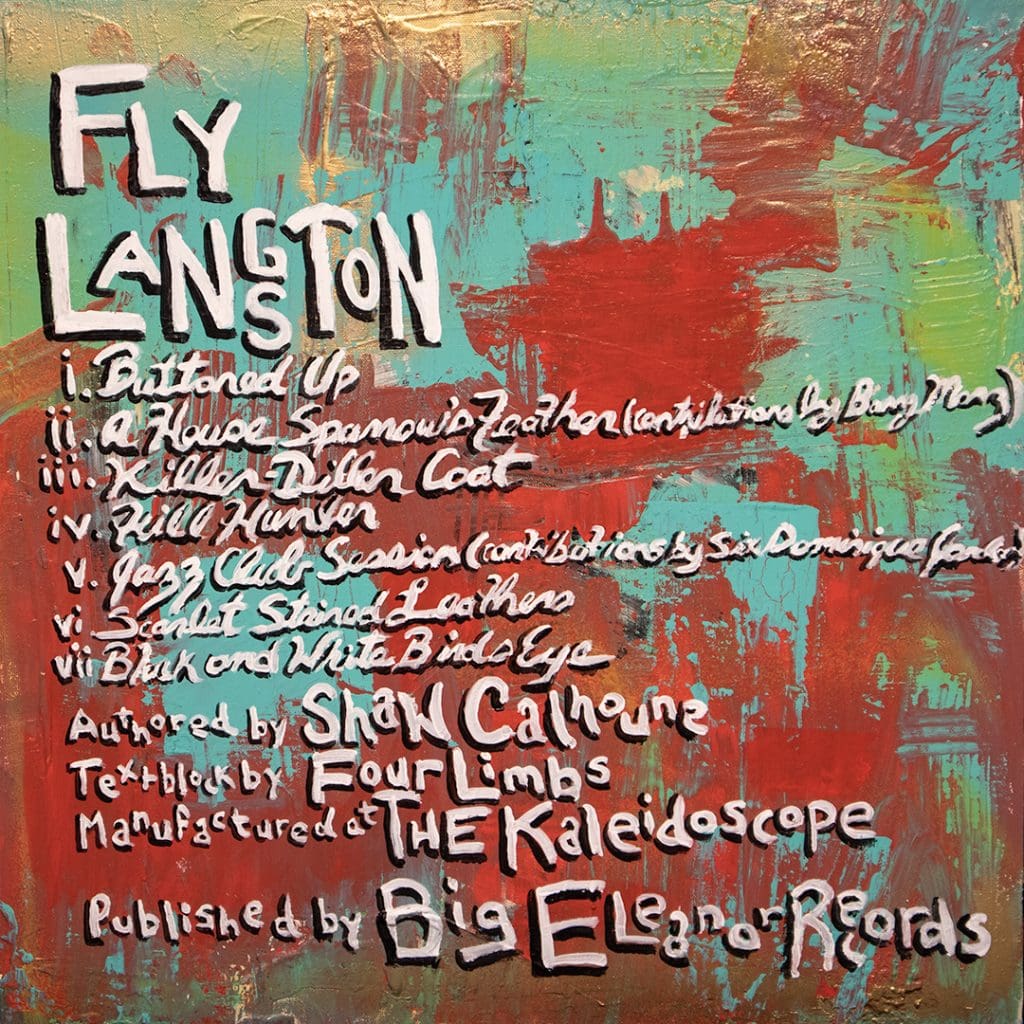 ---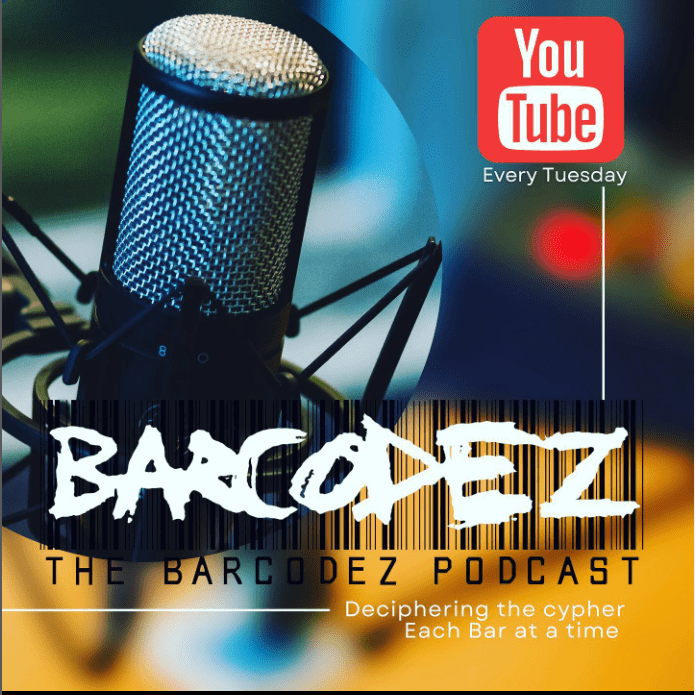 WARLOK – SOLO EP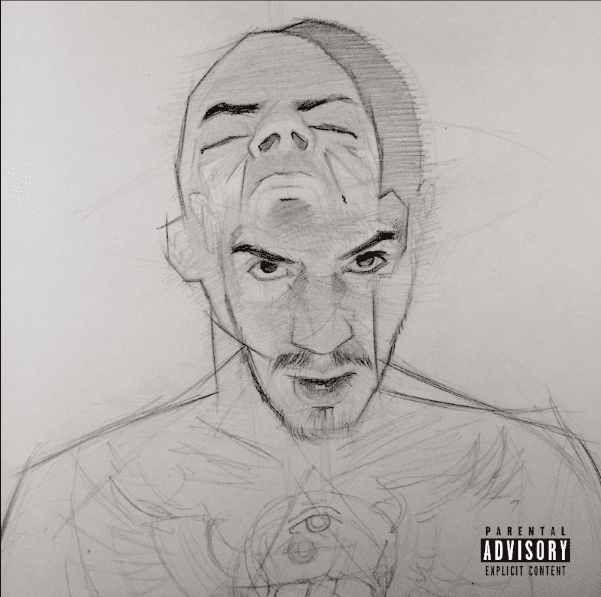 From the City of Bass, Miami, FL, comes the latest EP from South Miami slick talker, WARLOCK. Carlos Martinez aka WARLOK has been grinding in the Bottom for over a decade, and hist latest offering SOLO, a 5 track project with production from JOHN AUSTIN & TROP DEVINCI, presents the word Pimp returning to the #SoFlow Scene in regal fashion. This whole project smells as Miami as Coconut Oil and Reys Pizza. You want to know what our "Original Sound" is? Press play on CITY OF BASS, & the vibe inducing HALLUCINATIONS. TROP DIVINCI delivers a head nodder on MOMENT OF TRUTH to close out the album, which WARLOK utilizes to bluntly provide some painful truths that he had to get off of his chest. Since we are being brutally honest, I enjoyed SOLO as a quick mini tape, with its SOUTH MIAMI STATION intro that reminds me of my days busting MetroRail missions to get to and from work, and its complete Down South Miami feel. However the tape ends too abruptly and could have used an equally smooth outro to bring you down lightly, rather than just pushing you off of the edge of the Elevated Train platform. It's evident that WARLOK's purpose for this release was to cast some chum in the water and get us paying attention once more. I for one have my ears and eyes open to the South, and will keep you informed on anything else that comes out of of WARLOK's "BENEATH THE DIRT RECORDS" Camp.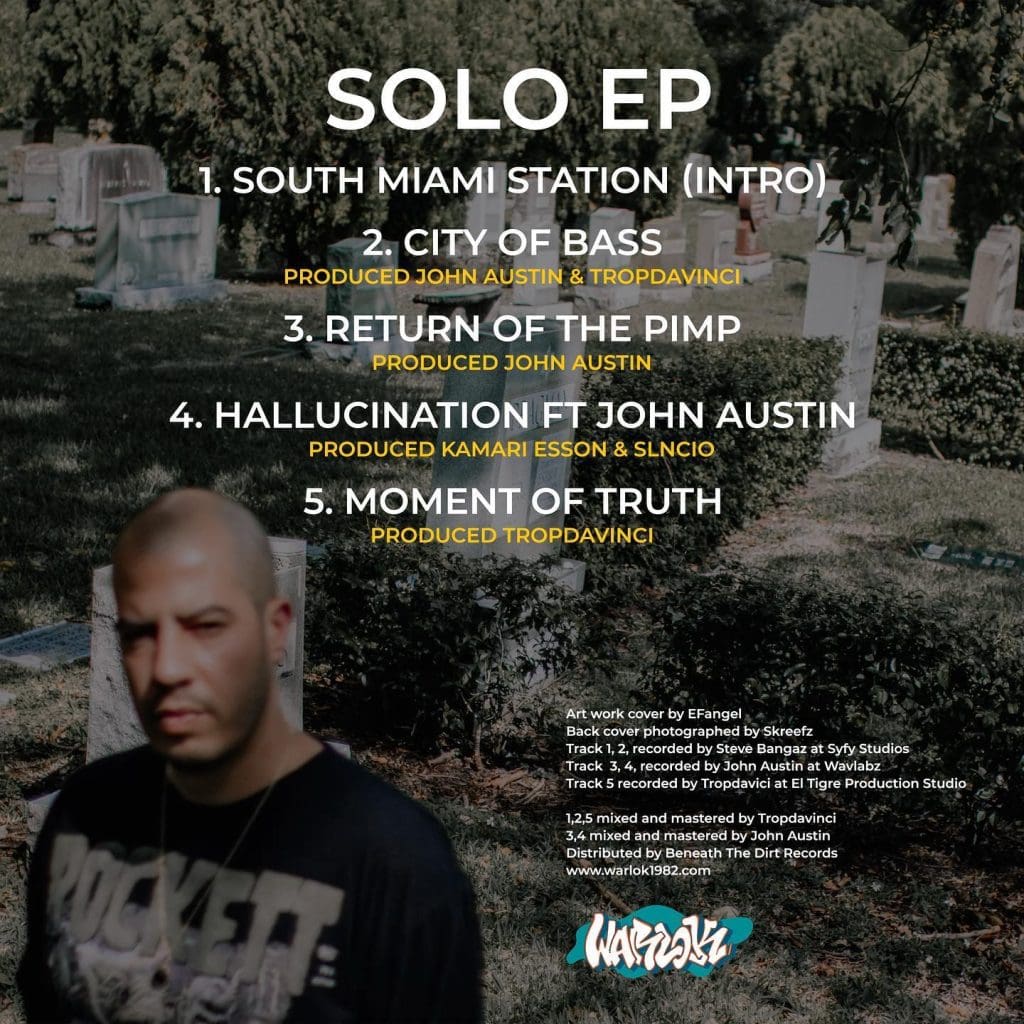 FURY – REVOLUTION EP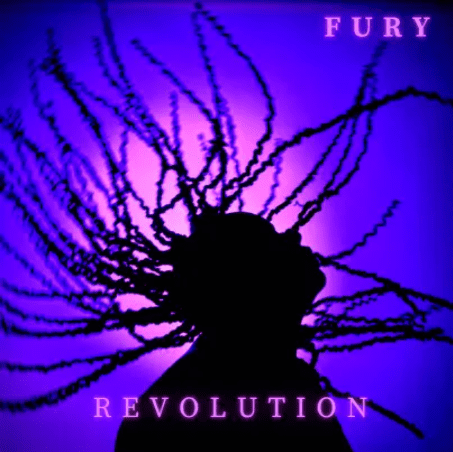 We got blessed by a great recommendation by our ChiNative Radio brother MIC LOGIK last week as he put us on to the New Ep by Chi-Towns FURY. This Female Emcee/Poet has a fantastic performance voice, and experienced control of the written word, and on her latest ep REVOLUTION, she uses her honed talents to bring us messages of self liberation and self motivation.
Her ear for great production is on point as every instrumental provided by BRANDON McGHEE is a work of art. From the R&B Soul vibes of the INTRO, to the Jazzy Smooth Boom Bap GET AWAY, where MIC LOGIK joins the band as they both tell stories of cutting off all the dead weight and dead relationships in order for us to progress. FURY gets in her Bars With Substance Bag on THROUGH TODAY as she describes her own downfalls and ongoing striving to pick herself up and dust herself off knowing that "This Too Shall Pass". Another Highlight on the short release which is free of any skippable tracks are FEAR, which is a reminder that there is nothing to Fear, and usually what we fear has been put in our heads by our opressors who want us paralized with "Fear". The song is a challenge to her audience, not let fear stop us from following our dreams or makes us useless when the time comes to rise up. My personal favorite tracks on REVOLUTION are the spoken word piece REVOLUTION POEM, performed by Spoken Word artist MARIANA FRANCO who makes the Latino in me beam with pride, and the title track, REVOLUTION, which brings the album to a soulful, jazzy finish over a beat that could have been produced by THE ROOTS themselves, as FURY drops verses with a silky delivery that would get snaps from BOHAMMADIA.
Make sure to head over to FURY's Bandcamp Page to check out her past releases and pick up your copy of the FURY REVOLUTION. As MOBB DEEP once said, there is a war going on outside, the lines have been drawn, and FURY is making sure you know what side of the line she is on. https://furyhiphop.bandcamp.com/album/fury-revolution
---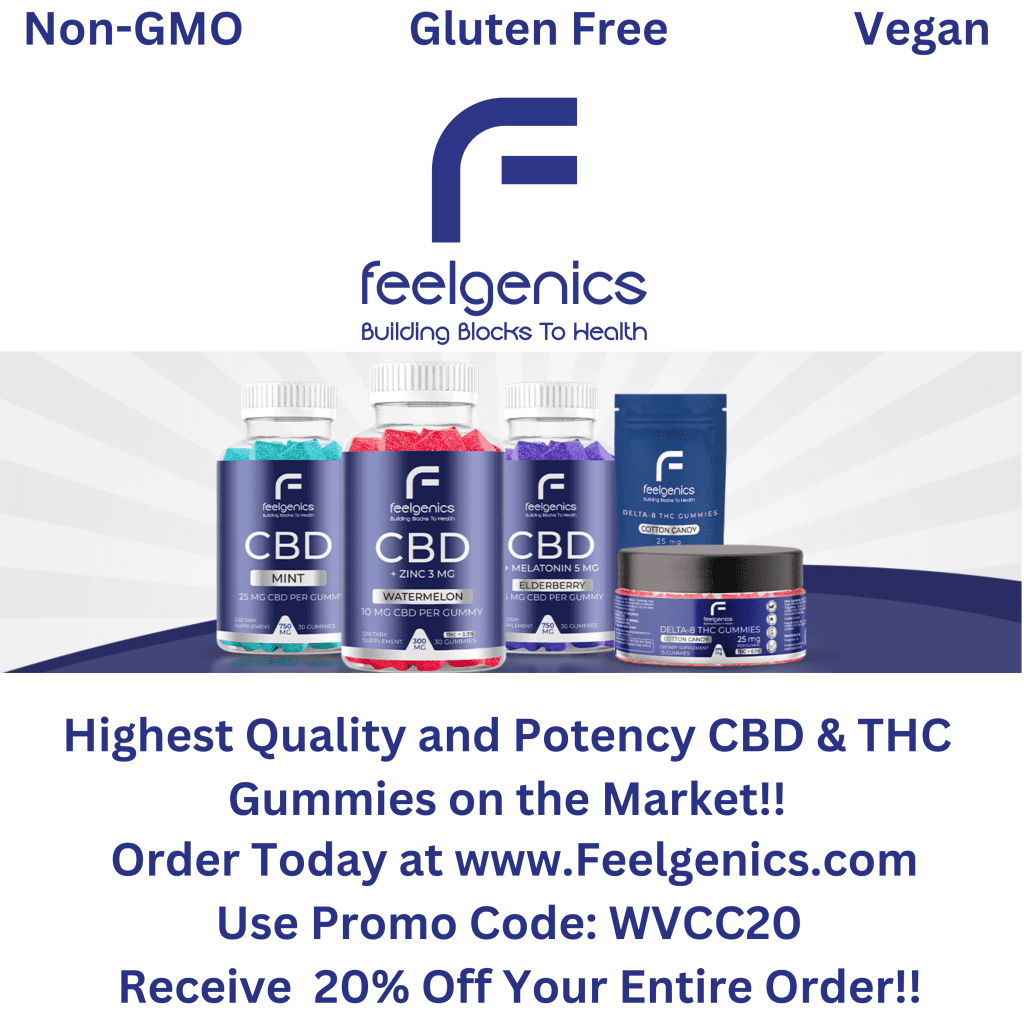 #CyphLyfe #SingleFiles
SHOTTIE & TEV95 – MY PLUG
The latest single/video from the hottest album of the 1st Qtr of 2023 out of South Florida, GOAT FARM. Kendall's own SHOTTIE & TEV95 are back with the official visuals for "MY PLUG", One of the realist cuts off of an album full of Full Time Hustler Facts. A host of dope #SoFlow Cameos in this video filmed by Kendall Visual Shooter RED HEAD ED who turns the Round The Clock Hustle anthem to a mini-movie. These brothers have been pushing a highly addictive audio product for the past month and getting play and press coverage from Miami to Canada to Australia, and are showing no signs of slowing down. While on set for the video shoot, I had the privilege of hearing some of the music SHOTTIE has in the oven for his next release, and got word that TEV95 is almost finished with his next full length project with Home Team, SALAZAR EL TABAQUERO. Trust me, yall want to stay tapped in to the GOAT FARMERS for year of music to come.
If you havent picked up your copy of GOAT FARM and some Merch yet, its time to wake up and hear the Roasters. Get your copy at SHOTTIEMUSIC.COM OR 95LABS.COM
J ROBERTS & ASUN EASTWOOD – GUILLOTINE (Prod. IM'PERETIV)
Toronto Canada's JROBERTS has been smuggling his product across the Northern boarder consistantly for the past year. We first got wind of him when he sent us his single CHECK MATE featuring MICKY FACTS exactly 1 year ago. In the past 12 months he has continually delivered banger after banger so that now he is an artist that is constantly getting played on all the hottest Indie Hip Hop Mixes, and platforms, including the coveted SHADE 45. Is their a bigger cosign in todays Hip Hop Underground/Indie Market?
On his latest release, GUILLOTINE, ROBERTS is joined by fellow Toronto spit server ASUN EASTWOOD over a dark banger produced by Canada's NATE BUTCHER, AKA IM'PERETIV. The 3 create a track sharp enough to sever heads from Ontario to wherever it is you are pressing play. It's going to take more than an antimantium WuTang Scarf to protect your neck from this one.
Head Over to JROBERTS bandcamp and find out for yourself why this brother is getting play and props from real hip hop heads around the globe. His latest album NORTHSIDE featuring MICKEY FACTS, SKYZOO, SHOWROCKA and others, is well worth the visit and purchase.
https://jroberts.bandcamp.com/music
EKYM1536 – SWEETWATER LUST
New Mexico Hip Hop Organizer and Emcee/Engineer EKYM1536 returns with a blazing new video for "SWEETWATER LUSH" off of his BRICOLAGE 1.0 release. As 1 half of both ALTITUDES & NATIVE SLANG, EKYM has been in charge of making everyone he builds with sound amazing through his Sound Engineering company DOJIMOTO PRODUCTIONS, and on his latest single & visuals feat Emcee/ Producer PH8 of Taos New Mexico, EKYM croons a love song to all of the Studio Gear he has spent countless hours getting hands on with. The New BRICOLAGE 1.0 just dropped on 1/22/23 on All Streaming Services, with New Extended versions of the original BRICOLAGE EP which was only available on his BANDCAMP, until now. Press play on this steamy sizzler and enjoy the South West vibes being consumated in the DOJIMOTO STUDIO.
All those in Miami, make sure you get your Tickets to the HOMEBOY SANDMAN & E-TURN SHOW this Saturday where EKYM1536 will be handling hosting duties alongside Yours Truly as NATIVE SLANG takes the stage and keeps the night rolling with high energy.
https://ekym1536.bandcamp.com/music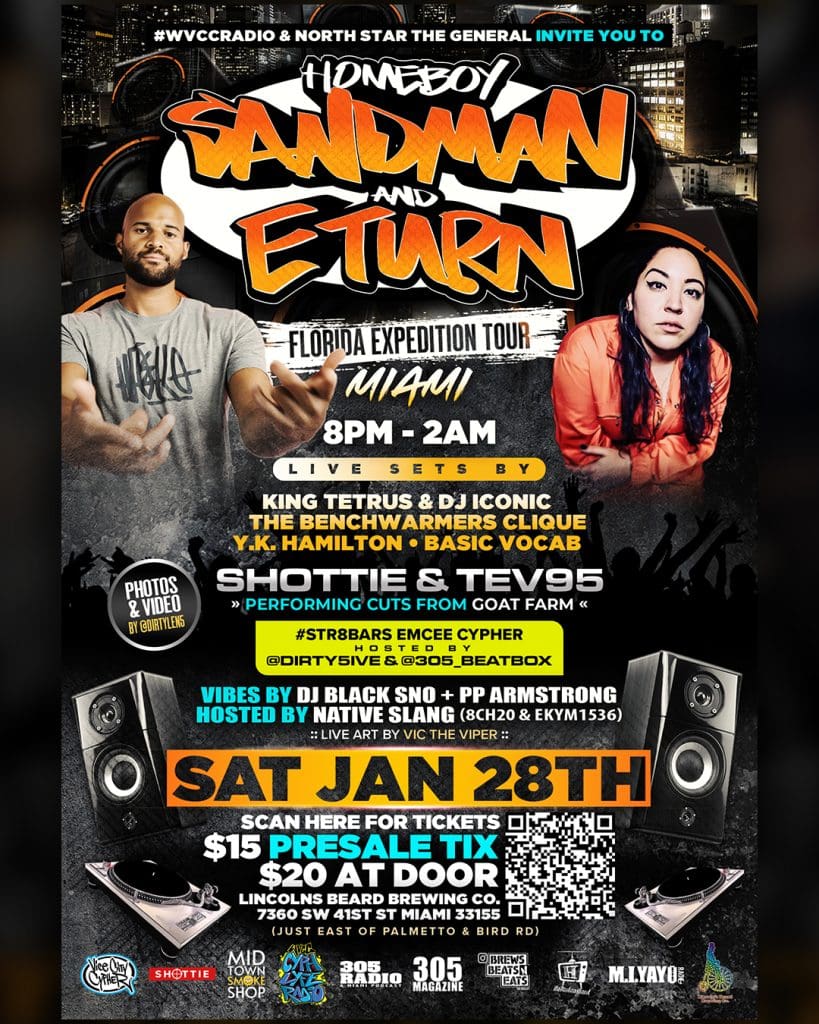 MONDAY NIGHT & BHRAMABULL – BALCONY STATUS
Los Angeles West Bap Producer BHRAMABULL teams up with Richmond VA's MONDAY NIGHT for the 2nd Single off of his upcoming "EVOLUTION 4" Project. The 4th Chapter in a series spanning the last 3 years, EVOLUTION 4 is shaping up to sound like a must copp ep when it finally hits the streets via Bandcamp and all DSPs.
As if the track was hot enough, BHRAMA aka BHRAMABULLY blessed us with some blazing visuals which one of our WVCC RADIO listeners accuratly discribed as the best of AEON FLUX meets SPEED RACER. Take a ride in this Futuristic Muscle Car as MONDAY NIGHT warns you against fools who move funny, with his smooth smokey vocal tone, over BHRAMABULLS future funk production. This is music for Space X Rocket Ships fitted with Hydrolics, and BHRAMABULL knows how to get you ready for lift off.
Check out his stacked discogrophy on Bandcamp and become a fan of this West Coast Beat Smith. https://djbhramabull.bandcamp.com/music
VINCE THE PRINCE – COMEBACK RAP
Allow us to introduce you to our newest PROFRESH Artist. Miami's VINCE THE PRINCE made the move to Los Angeles to grow his career and musical reach. Now with a growing fan base that stretches from Coast to Coast and a duffle bag full of bangers to release on the Indie Hip Hop soundscape, Vince steps onto the Underground Scene with his 1st Single of 2023, "Comeback Rap" which is guaranteed to remind you of all the reasons you play Hip Hop in the 1st place. We have gotten the record played on Long Island Radio with CUTSUPREME, Santa Monica w/ JENNI FROM THE BEACH, and overseas on REAL RAP FAMILY's Youtube Channel out of the Eastern Europe and LONDONS GRIMIEST Review Cast out of the U.K, where host FORK STAR claimed it was his favorite song of the week and confessed to playing it day in and day out. You can't pay for that kind of honest review.
You can check VINCE THE PRINCE's latest EP, THE 30 DAYS OF SUMMER on Spotify or wherever you stream music. Stay tuned to WVCC RADIO as we bring you more from VINCE THE PRINCE on a regular basis as he gears up for a year full of Singles and EP's.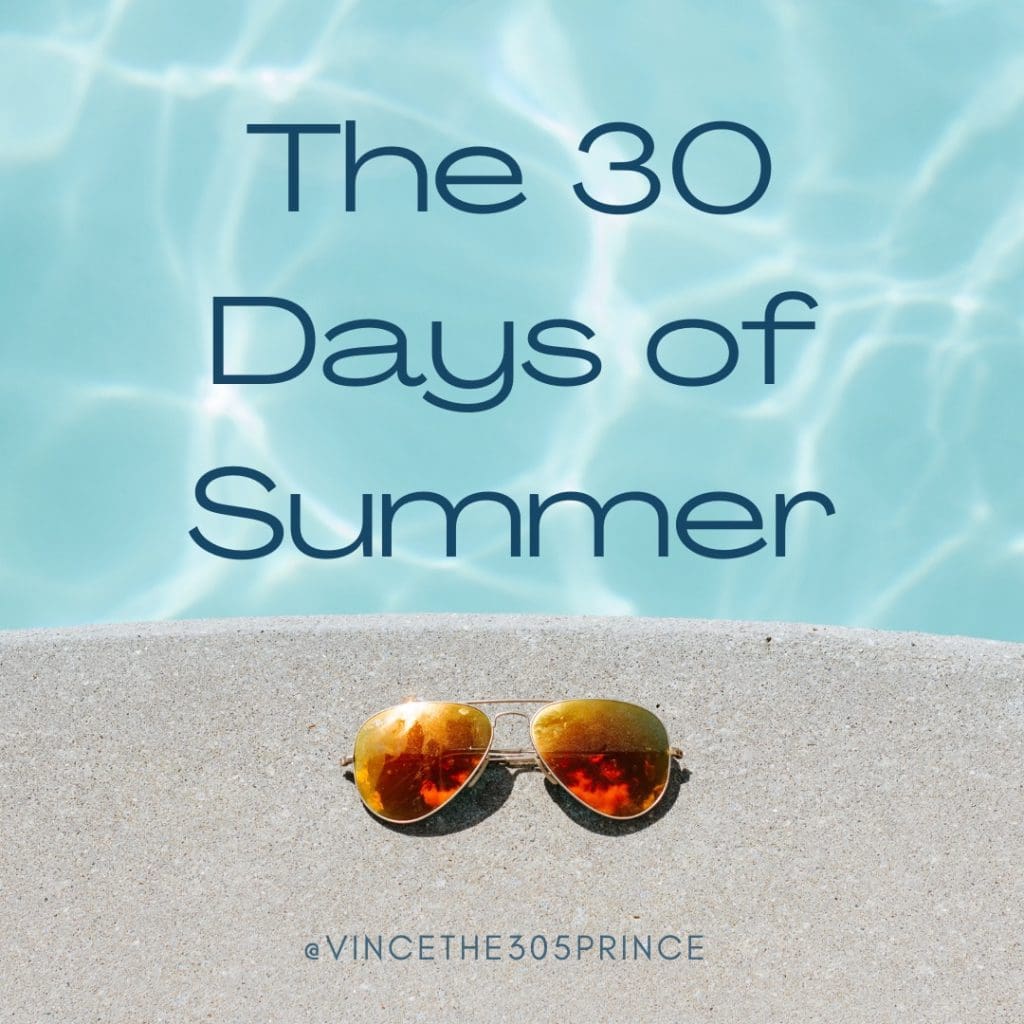 B-DOPE x V.E.G.A. – WHEN YOU SEE ME
Hialeah Meets Kendall once again on the new banger from V.E.G.A, de la ciudad que Propera, and 88 ST Representative B-DOPE. On his latest single,"WHEN YOU SEE ME", V.E.G.A and BOBBY go verse for verse over a lethal piano loop and drum break that keeps up with their effortless flow. Shots are fired left and right as the 2 Seasoned Emcees "Bring it back to the basics/ Decapitate your Scene, give your whole body a Face Lift". With this hard Dirty South Boom Bap sound this song delivers, its seems they are indeed changing the face of what is considered Miami Rap, or South Florida Hip Hop. This is Raw Miami Street Shit, over some Hard break beat shit. Some SouthEast Shit. We Feeling it over here. The smokey visual work of MR. BELIEF makes the track even better as the make it evident, they dont want a dap or a pat on the back, They about their money. This ones going in the Rotation.
JFLIZ x ODD PILOT – DIAMETRIC (2 SIDED SINGLE)