The Hottest Hip Hop Dropping This Weekend.
Happy Tuesday Fellow 88ers. We got an exciting week lined up at WVCC Radio. Let us start off by thanking DJ TECHNIQUE of the U.K. for inviting WVCC Radio to be part of his 1st ever "SATURDAY MIXTAPE SERIES Special International Raid Train" on TWITCH. DJ TECH was cool enough to tag WVCC RADIO, DJ GLIBSTYLEZ, DJ GEMINI, and one of our Current Favorites DJ TONE SPLIFF to hold down the Midday Hours this past Saturday (10:30 to 3:30pm EST) and I'm proud to say, we all brought the motherfucking ruckus. If you missed the festivities last Saturday, feel free to check our Twitch Playback for Saturday and experience the raid train as we went from Station to Station every hour, enjoying vibes from different DJs around the world. You will def walk away with many more reasons to download and use the Twitch App. With all that said, Thank you to our special guest on WVCC Radio last week, MIKE TITAN, TALI RODRIGUEZ & JUS DAZE who were all fantastic guests and shared some great stories on the making of their new projects THE NEW GODS, & RAPS & RANTS. Dont sleep on this great projects, click on those hyperlinks and support the artist, as you beef up your Hip Hop collection with some high grade product. Dont forget to tune in Tonight and Thursday as we welcome our New Special Guest ROB G THE EMCEE, DJ PROOF talking their New Album ALL SAID AND DONE, & ELOHIM THE ANOMALY on Thursday. Talk about Pure Raw Shit. Welcome to the WEEKEND BAG.
Rob Gonzales & DJ Proof – All Said & Done
[bandcamp width=350 height=786 album=3541710065 size=large bgcol=ffffff linkcol=0687f5]
It is undeniable that over the past few years, the underground sound of Miami has been slowly gaining ground outside of the Tri-County Area. With Artists like BELEAF, KINGDOM KOME, SHOTTIE, TRPL-Z & even WVCC Host 8CH2OWENS, building with emcees and producers from outside of the state, the #SOFLOW (South Florida Hip Hop) brand has steadily grown in visibility & audibility. One of the first Locals to reach out of our own backyard to do interstate work was DJ PROOF, who has completed 3 albums with Worchester MA Emcee GHOST OF THE MACHINE with the HEROES FOR HIRE series, and in doing so has been involved with almost every GENOSHA RECORDS release. Now he joins forces with Pheonix AZ's ROBERT GONZALEZ, aka ROB G THE EMCEE to drop what ROB sadly claims is his last body of recorded work, so he named it ALL SAID AND DONE.
A delicious blend of DJ PROOF's signature Soul Bap and ROB G's straightforward penmanship and smooth vocal tone. The combination is potent and nostalgic on tracks like BRIM LOW, THE BLUES, SIGNS with its Fem Friendly Vibe, MEAN SOMETHING (the 2nd appearance of TONE SPLIFF on the album, this time killing the Cypress Hill vocal sample), and BEAUTIFUL MINE. Each of these tracks, including the thumping STAND UP which I was honored to be invited on, reminds you of why you love DJ PROOF's production. It just transports you to Hip Hop Land (where ever that beautifully rugged place still exists in your mind), and ROB G knows just what to do on top of the Jazzy beds. Dropping knowledge on Social Matters, Gentrification, Educating our youth, and knowing when to play the cards life handed you, and when to fold them and call it a Night.
Tap in with us on Tuesday as we interview ROB G THE EMCEE & DJ PROOF on WVCC Radio, to find out how a mutual love of Litte Brother led ROB to connect with PROOF on IG, how one beat turned into a single and grew into an album. We will also get to the bottom of all of this Last Album talk. After hearing ALL SAID AND DONE, we wont settle for just one project from these two. Our taste buds have been awoken. Either Stream the playlist above or copp the album at their Bandcamp. We guarantee it will leave you wanting more from ROBERT GONZALEZ & DJ PROOF. https://robgmuzic.bandcamp.com/album/all-said-done
BOLDY JAMES x REAL BAD MAN – KILLING NOTHING
Written by: Presha
Boldy James spits like he's in the mic booth reclined on a sofa smoking some Sativa. His effortless flow is that of a battle-worn street veteran. And don't get it twisted, he's a spitter. This Detroit emcee is solid enough to not only get signed to Nas's Mass Appeal Records back in 2014 but to also become part of the talented Griselda collective. 
On his newest project "Killing Nothing," he teams up once again with the LA production team Real Bad Man for about 45 minutes of killing everything. His gritty criminal narrative and smoky flow pair best with the tracks that match his energy like "Ain't No Bon Jovi" (Fire!) and "Bo Jack," but Real Bad Man's production is real good throughout. Boldy shows his versatility best on "Sig Sauer" as his cadence switches to ride Real Bad Man's gully guitar. 
Killing Nothing includes features with Crimeapple, Knowledge the Pirate, Rome Streets, and Stove God Cooks. The number of features lends an appropriate balance to the project without robbing Boldy of his shine. The end result-Banger!
BUCKSHOT – I AM THE BOSS ep
As our O.G's continue to grow in knowledge in the Modern Hip Hop Era, we see a lot of them making a move to the "Metaverse" to conduct business. Uncle Snoop talked about it a bit when he was on DRINK CHAMPS, and has reportedly made Millions off of his 1st NFT Album. Seems like the times are changing, and some of our Pioneers are trying to get ahead of the curve to benefit from the Newest New. One of them is BUCKSHOT SHORTIE of BLACK MOON / BOOT CAMP CLIQUE legacy. On his latest EP, titled I AM THE BOSS, BUCKSHOT, along with COMMON, and many other famous voices introduce us to UPG aka UNIFIED PURPOSE GLOBAL. The intro piqued my interest and had me running over to upg.social, where I learned about a new hub aimed at "Connecting Talent to Opportunities and People to Experiences". Still in its infant stages, the future Metaverse Platform boasts its mission statement as follows: "Unified Purpose Global exists to unite people and to deliver motivation, learning, technologies, and opportunities to the front doorstep of every person, family, and community we can reach, because every person has the potential to succeed in life and opportunities should not be limited based on status." Being raised on the hard, impoverished blocks of Brooklyn, where opportunities weren't so easy to come by, It is no wonder BUCKSHOT has chosen to team up with UPG, to bring you his latest EP while trying to put us on to the wave of the future.
8 tracks deep, the album rolls pretty smoothly with tracks like RIDE WITH ME, YOUR CHOICE, ROLL WITH ME, & ONE NATION feeling good enough to play while you're out on a date night with your lady. Don't stress tho, HEY & The West Coast Saluting, 2PAC homage THUG LIFE still got that BLACK MOON ruggedness you come to expect from the Beady Eye Bandit. DEAR DADDY is def a standout as B.D.I. reminisces on his pops (R.I.P), and creates a dope anthem for the men who are doing the right thing and being present in their kids' lives.
Other than the intro, there really isnt much else promoting the UPG Hub, so maybe BUCK just made a quick BUCK providing some add space on his EP (We aint mad at that). If he is indeed involved in UNITED PURPOSE GLOBAL, I hope they fulfill their version of providing a space for Creatives to provide their Art directly to the consumer so we can continue to get dope projects such as I AM THE BOSS, which a Record Label would have never green-lighted in today's market. There's too much empowering knowledge and not enough ignorance within these 8 songs for them to financially back it.
MARLON CRAFT – WHILE WE'RE HERE
Here is the latest Article by our newest Cyph Lyfe Blog contributer PRESHA. He has a couple of articles on this weeks Bag, so yall make sure to comment on the pieces and let him know how you feel about the article, Agree?, Disagree? All feedback is welcome. Make sure you give the brother some love as he is serving the last of his sentence in the State Pen. Thank you for helping us with this weeks Article Brother PRESHA. We appreciate the work your putting into helping us take the Cyph Lyfe Blog to the next level. Without Further Ado.
MARLON CRAFT – "WHILE WE'RE HERE"
Written by: Presha
Marlon Craft begins "While We're Here" with the end in mind. The first track, "Nursin the Blind," opens with a reflective rain and a pensive piano as Marlon poses a question: "What's it all really mean?" It's this question that fuels his philosophical masterpiece. 
Throughout the album, he warns of an ending in sight. Is it the end of life? The end of time? Or is it the end of stressing over the end? Whatever the case, Marlon is indeed crafty as he contemplates how beginnings can blossom in the middle of endings–the value of time being the clear theme. 
Jessica Washington's spoken word guides us through the growth of our protagonist, Marlon Craft, while he struggles with pessimism and despair. His poetry points to social issues, hypocrisy, escapism, and his own shortcomings. Then, there's "Hans Zimmer!"
Hans Zimmer might be Marlon Craft's most menacing track to date. Produced by Havoc of Mobb Deep and named after the man behind the score for "The Dark Knight," Marlon turns DC villain and straight kills shit. Havoc's stalking baseline and Marlon's tough bars are formidable codefendants. There's a theatrical element added by the occasional inflection of Marlon's voice that's Joker-like. And when he warns not to "…end up on the wrong side of the hungry," it's doubtful that the Dark Knight wants that smoke. 
Track eleven, "Cool Grey 11's," ends on a hopeful note. Our guide, Jessica, reminds us of the importance of questions. On the track that follows, "Questions are Forever," Marlon philosophizes, "Answers are impermanent; Questions are Forever," and his struggle for inner peace ensues. Thankfully, by the end of ''While We're Here," Marlon's struggle concludes with his decision to continue struggling with questions–even if it's all for nothing.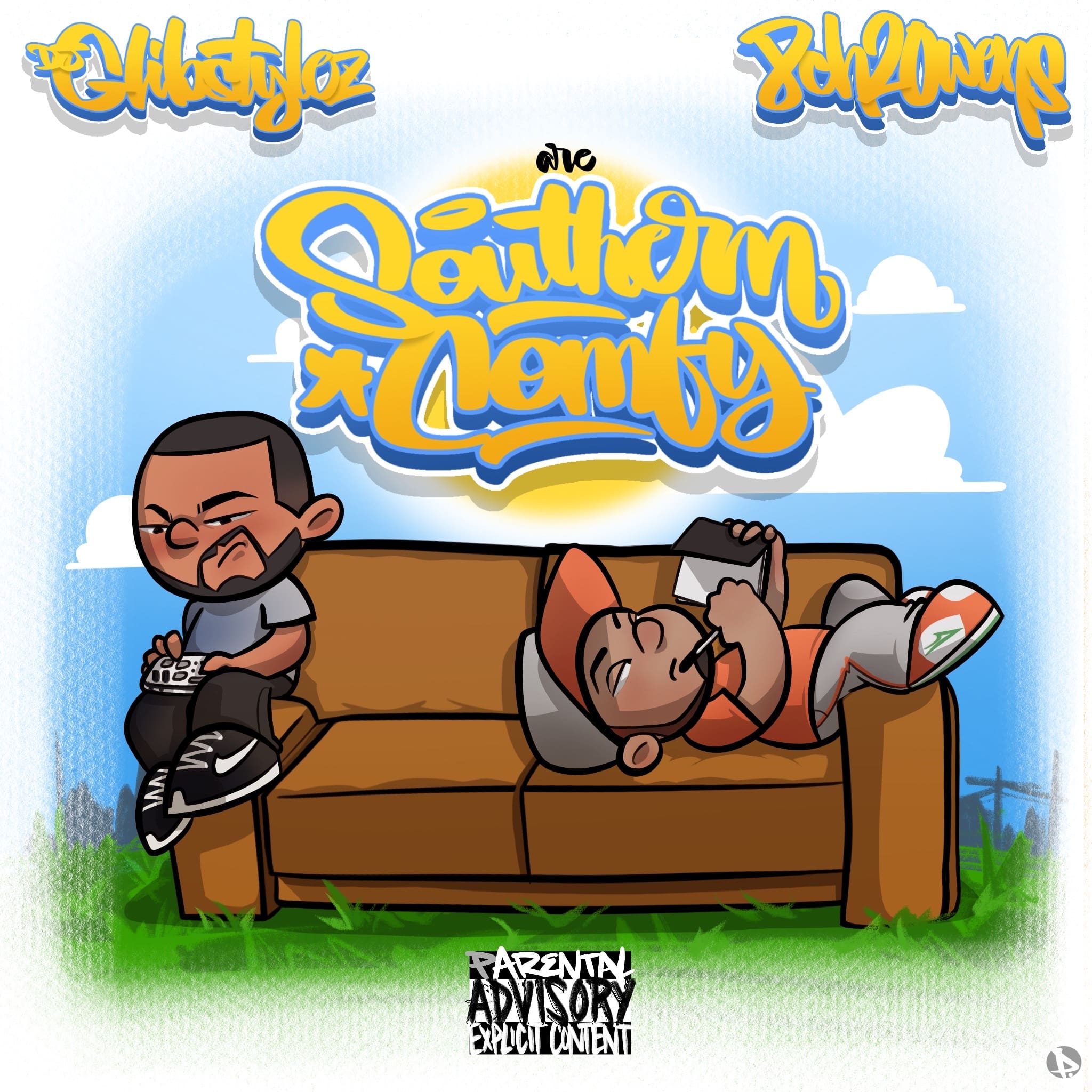 DETHWZRD – FALL ON DETH EARS
Written by: Presha
The onset of UK producer DethWzrd's newest project sounds like the moment when death conceives vengeance. The tone turns from tragic to determined as the soundtrack to a showdown sparks and the listener witnesses a duel to the Deth. You're greeted with "Salutations" from Toronto's Daniel Son, and your next twenty-four plus minutes of head bangers begins. "Fall on Deth Ears" is really a five song EP, but it also includes remixes to those five songs for a total of ten tracks. The lyrics of Daniel Son, Crimeapple, Vic Spencer, Mooch, and Asun Eastwood get reincarnated in new bodies. The alternate looks don't come across as monotonous at all. In fact, the remixes breathe new life into the tracks. DethWzrd's production is magical–a definite WVCC stamp of approval.
SAINT PIERCE – NO HOME TRAINING
ART OF WAR Miami Legendary Hype Man SAINT PIERCE has been putting in work on the Streets of South Miami since he was old enough to get kicked out of School. Luckily, the young soldier stuck to the books, and during the daily freestyle battles in the spill out areas of Miami Dade College Kendall Campus, he and his crew SAVAGE ALUMNI started making a name for themselves. It was in these Spill Out Cyphers that PIERCE first went head to head with DROPZ 30 of ART OF WAR and Florida Battle Rap enfamy. After their battle DROPZ invited told PIERCE about CATALYST HIP HOP MIAMI, a local spot where MCs, BBoys and Graph Writers would get together every weekend to build their skills, where VICE CITY CYPHER held Emcee Battles over beats once a month. A fan of the growing sub genre of Alcapella Battles on Youtube, PIERCE made it his mission to talk the organizers of Catalyst to run an Alcapella Battle and film it. Thus was born the Idea for STREET WARS, Miami's first Alcapella Rap Battle League which later gave way to ART OF WAR 305. Since the very first STREET WARS Battle Event where SAINT PIERCE headlined the card versus N.O.D'S MISK; PIERCE (at that time known as ILLANOMICS) was always a source of contreversy, excitement and volitile crowd amping energy. Now over 10 Years later, PIERCE has sharpenned his sword and his hustle and you can often find him schooling crowds as he takes part in cyphers over whatever type beat. Free Styling off of the Top like he trained with his OG's. Just press Play, He can ride any wave. As he shows on his most recent release NO HOME TRAINING. From the album opener SINTRO 96 you can feel the hairs standing on your neck from the electricity this man brings to the booth. Always discounted and overlooked, but never one to give a fuck, PIERCE comes through slapping motherfuckers with an open palm screaming BITCH I'M FROM DADE COUNTY!! That becomes obvious as soon as you hear his Southern Drawl, Trap Vibe hooks and how bout that Down South Chico swag on ME SIENTO. El Necio also known PIERCE HOMPLER is joined by Miami's DREAMCAST MCFLY & CAYASI as he "GETS DOOOOOOOOOOWN LIKE HIS GPA" and then slows it down on STAY DANGEROUS to bark some more in the face of his ops. The 5 song ep is called "NO HOME TRAINING", but it shows off a Miami shooter who has been practicing his aim for years at the gun range, and has trained with the best of them to be one of the best.
#CYPHLYFE #SINGLEFILES
DOUBLE A.B. "REMBRANDT DEATH CHANT" W/ BREEZE BREWIN & NAPOLEON DA LEGEND
My favorite single to drop last week. 2 of the nicest Pens in the Underground, BREEZE BREWIN & NAPOLEON THE LEGEND are recruited by DOUBLE A.B. to put on an "Art Work Shop". Only thing is, the style of Art they are teaching is the ART OF WAR. All 3 bless the smooth break beat produced by PARRALLEL THOUGHT. When its a banger with this calaber of talent, you know we will not only share it with you, but we will also keep this joint in rotation for the rest of the Month. Here is what the artist had to say about the New Single.
"Double A.B. teams up with with indie rap icons Breeze Brewin and Napoleon Da Legend to do deliver Rembrandt Death Chant, an ode to the art of war, Sun Tzu style. The trio trade bars like wise weathered war generals over smooth soulful production provided by Parallel Thought. The song is featured on A.B.'s new album Devils & Drugs available on Man Bites Dog Records. Shot by Last Call Steve and Edited by R.M.L." Off the upcoming DEVILS & DRUGS LP – Buy It here https://manbitesdogrecs.bandcamp.com/album/devils-drugs
JUSTICE SYSTEM – CRYSTAL CLEAR
FOLEX & DJ JAHBAZ, the 2 man recon team of the JUSTICE SYSTEM, have returned with the 2nd single off thier latest LP: QUANTUM FIELD CREW. In the new visuals for the brain freezing record, "CRYSTAL CLEAR", SAM JONES & MR. FOX drop countless gems, some you might even need a roseta stone translator to break down. They flex the Metaphysics, Historical References, Inspection of Religious dogma and scripture with equal respect and skeptisim. They are joined in the trippy video by fellow ICE MAN Fanatic BREEZE EVAFLOWIN, whose voice they sampled for the "CRYSTAL CLEAR LIKE BOBBY DRAKE IN HIS ICE STATE" hook. The beat is a multi layered banger that keeps giving you levels to slide around, like the Ice Climbers of Nentendo's hayday. Once your done checking out CRYSTAL CLEAR, take a moment to check and Sub to this Series that FOLEX aka SAM JONE'S put me on to, EXCURSIONS WITH GINA ARIAS produced by FRED ONES of GUERILLA GROVES RADIO fame. The Short Documentary is discribed as a journey into "San Basilio de Palenque, Colombia. Declared by UNESCO to be a Masterpiece of the Oral and Intangible Heritage of Humanity in 2005. In our first guerrilla-style visual podcast you will find out what exactly is so special about this town founded in the early 1600s by escaped enslaved Africans. "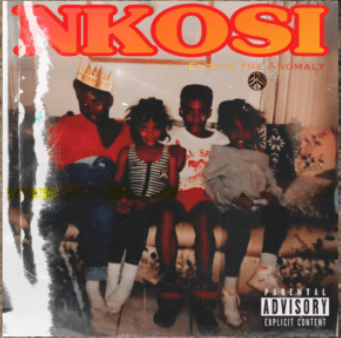 BROS OF DISTRUCTION – SPIRIT POWER
Brooklyn Emcee GABER ASH is on a mission to make sure you know his name and his Brand. Backed by MOJIMUNCHEES, the "I Can't Feel My Face" Edibles distributer, GABER ASH has been repping Bed Stuy and that Real Shit for a hot minute, and is ready to take his music outside of the City Limits. A former extended member of the Bootcamp Clique family, GABER ASH is now working on his upcoming full length release with producer THANOS BEATZ, and sets off the promo campaign with their 1st Single "SPIRIT POWER". From the Intro Hook you get a sense that GABER is familiar with Spiritual Warfare and is fully armed up for Battle. He kicks off the banger with the bold claims, "My Body is incurruptoble / I'm not a Mortal Man, My Bodies indestructable" and proceeds to talk down on mere mortals trying to challenge his rise to power. Maybe its his years of Experience in the booth or on the Block. Maybe its his loose affiliation with the DUCK DOWN movement. Or Maybe its just the edibles they cooking up at MOJIMUNCHEES , but GABER ASH belileves its his time to snatch the spot light, and he plans on doing that fueled by SPIRIT POWER. Check out the latest freestyle GABER ASH dropped on the Atlanta Hip Hop Junkies YouTube Channel (see below) to get a taste of what the brother does live, and dont forget to hit up https://linktr.ee/MOJIMUNCHEES for all the Music and Edible Goodies.
Enels- Inositol Ft. Mo Rukuz & Dystrakted
The GRIMEWAV camp has the underground buzzing again with 3 consecutive weeks of New Material Drops. On the heals of a new EP by LACE FUEG, and news singles by both FRANK WHITE & ENELS, comes the official visuals for ENELS's "INOSITOL" feat MO RUKUZ & DYSTRACKTED on the cuts. You alrady know how the WAVos get down. This shit is Haunted House Hop produced by ENELS, mean to leave your face perminantly deformed like putting a lighter to a Baby Dolls Head. Press Play and get your Fix of that GRIMEWAV shit and get ready for the tidal WAV of material they have coming our way.
Krohme – Line of Fire Feat. Brother Ali, Chuck D, Speech & Doug Wimbish
Legendary producer Krohme serves up a maxi-single showcasing three joints from his upcoming SpitSLAM debut album, "To Live for the People." Featuring microphone legends and heavy boom-bap beats, Krohme brings nothing but heat for these emcees to rock to. Executive produced by Chuck D. CD's available here: spitslamrecords.com/products/line-of-fire-maxi-single-by-krohme More from Krohme: https://linktr.ee/Krohme
---
#BottomOfTheBag #RareFindsXGems
MIC SESSIONZ – HORNS & HALOS
[bandcamp width=350 height=786 album=795092611 size=large bgcol=ffffff linkcol=0687f5]
Here is the latest from the Boom Bap Machine MIC SESSIONZ. Been excited to see MIC getting coverage by alot of different national platforms lately like REAL RAP FAMILY youtube channel, DJ CUTSUPREME, HHHeadz.com, SpitFire Hip Hop and more. His latest release HORNS & HALOS is almost fully produced by SESSIONZ, with a guest appearance on the Beats by our family SELF SOULFERIC on STEP TO THIS. Enjoy this latest offering from one of #SoFlows most consistant creators.
Orion & Dj Exes present La Plancha Mixtape Vol.1
The homies ORION aka BRASS BALLS and DJ EXES through a fantastic Debut Event for their LA PLANCHA Live Event Series last month. Featuring performances by CHOCO VALENS, ART MORERA, KING TETRUS, D'SHAUN EL VILLANO, and ORION & DJ EXES themselves, the night was all about representing #SoFlows different flavors at the BEAT CULTURE BREWERY where a host of different flavors are always on display at the bar. To commemorate and celebrate the succesful launch of their new Party Series, EXES and ORION got together one night and through together one of the dopest Mixes of #SOFlow Hip Hop we have had in a long time. Comprised of singles from all the artist that performed at LA PLANCHA and all the artist who showed up just to kick it with the community and have a good time. If you wish your song had made it on this Mix (As I Do), make sure you are at the next LA PLANCHA event so you secure your spot on the next DJ EXES & ORION Present LA PLANCHA MIXTAPE. I know I will never miss one again after seeing the great work these 2 brothers put into this night and this mixtape.