FRIDAY FRESH PRODUCE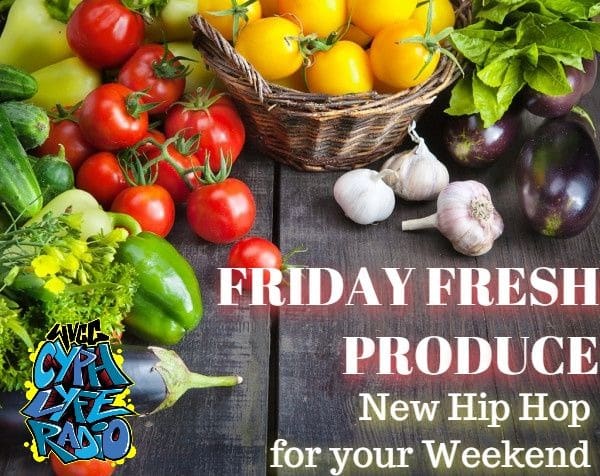 New Hip Hop to set your Weekend Off Right.
Weeks like this are bittersweet. On the one hand, we had our most successful week at #CyphLyfeBlog. Our write-ups and Friday Fresh Article last week already broke records from the form weeks articles, but on Thursday we released the TETRUS #OutOfTokens Review and our numbers went through the roof. Over 200 people viewed our blog and took some time to read about an up and coming South Florida artist. We couldn't be prouder. On the other hand, this week we lost a Miami Music Legend, and long-time Family Member of Miami's So Flows Hip Hop Community. Yesterday we were all floored when we learned that the great TONY GALVIN had made his transition to the other side. Though the news put a somber cloud over the day, we came together as a family during our Thursday Night stream of #WVCCRadio #ThursdayNightCypher and we celebrated the Life and Music of the brother known to many as SPACEMAN. We honored his memory, his love, and passion for good music, and we sent him off into the ether with our gratitude, our love, and all our positive energy. Nights like that make me proud to be part of the #SoFlow Community. With that said, here's some new music to celebrate the Life of Tony Galvin, and just celebrate the fact that we are still alive this weekend.
DYNAS & TONY GALVIN – BIG & TALL
This Article is usually reserved for New Releases of the week. However we make an exception every once in a while, and this week we have a damn good reason to. Tony Galvin was a producer who created an "ORIGINAL SOUND" for Miami. The world knows him for his work with SLIP & SLIDE Records, His hits with TRICK DADDY, TRINA, NO GOOD, T.I., YOUNG JEEZY, and more. However, many of us know him for his work with South Florida Indie Hip Hop artist like BASIC VOCAB ( His Group with emcees MENTAL GROWTH & JL SORRELL) and Miami Mic Veteran, MC DYNAS. The two have collaborated on a fantastic catalog of work together. Although this album was released in 2015, a lot of the songs hit different today. Like the J Dilla dedicated WHUT UP!!, where a song originally created to celebrate the legacy of one of Hip Hop's most amazing Producers, now celebrates the life and sound of the man who produced it. Or the Face Wrenching BUSY, with its video that now seems to cast a special light on MR. SPACEMAN as he flexes his nonchalant steez with a natural smoothness only matched by his production on EYE ON YOU with ANTONIA JENEA on the hook. At the end of the Animated video for the single WHO U? featuring Hip Hop Legend, Uncle Ricky D SLICK RICK, there's a shot of TONY as the Captain of a Space Barge, flying the party into the cosmos. Let this album play all the way through a couple of times this weekend and wish our brother Happy Voyages where ever the next leg of his journey takes him. RIP Brother Tony Galvin.
PAPOOSE – ENDANGERED SPECIES
The Man who once held the 5 Burroughs of NYC in his fingers is back with a vengeance. You can tell from the opening lines of the album, Pap ain't come for the games. "I got to get a big bag out this Rap Shit before it's all over / I gotta hurry up, times against me, Im getting Older / I had my fun already I'm doing this for my kids / We ain't Billionaires Yet, that's not how we supposed to live". What starts off as a slow steady piano beat picks up the pace and turns into an all-out barfest. Which is basically how the rest of the album rides. Bars on top of Bars, great hooks, great song themes, and schemes like only Papoose can execute ( Cobra Scales, The Human Body, Numerical Slaughter 2), all over the productions of BRADY WATT who makes the album glide like a fun summer that ends too quickly. Papoose is strong enough to carry the whole album on his own, the only feature coming from FRENCH MONTANA & CONWAY THE MACHINE on the baseline heavy KICKBACK. If your a fan Papoose or just a fan of great lyrics and smooth beats, give this a start to end listen this weekend.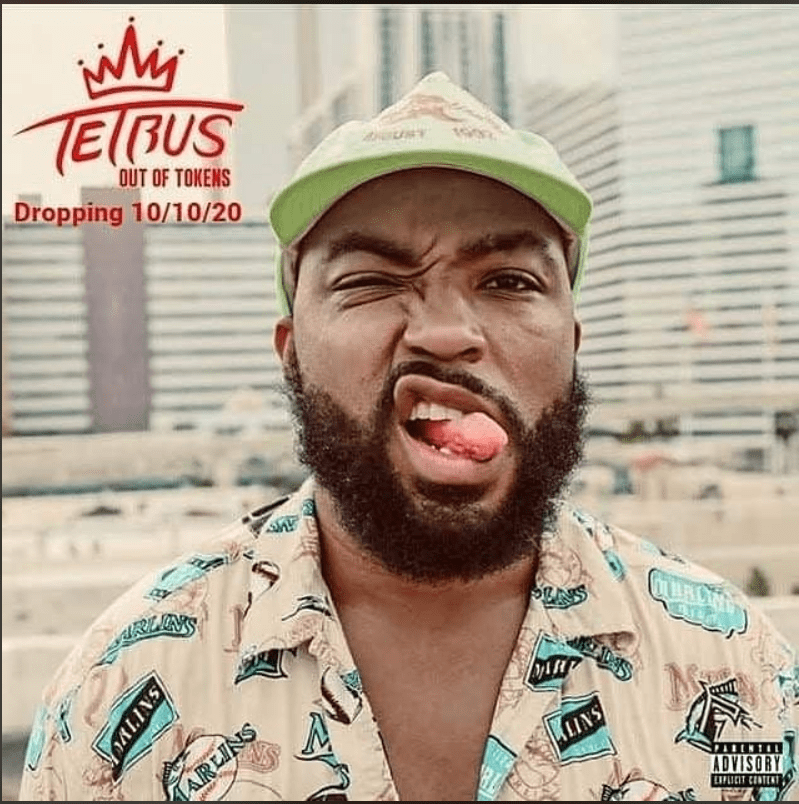 DESCENDANTZ – LITTLE KINGDOMS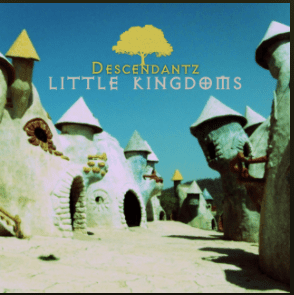 When I was 17 I started rolling with my first Hip Hop Crew; HODGE PODGE. A squad of Emcees spread out across 3 counties, clicked up together in different groups, but all building together for the same purpose, to provide their audience with an alternative to Hip Hop with a self-destructive message. See, we were "Christian Rappers" ( boy do I hate that term). While working with the HODGE PODGE by way of my group NETCASTERZ & ANTI-SKEPTIK I was introduced to rocking on air at Radio Stations, Creating original songs over original Beats, Recording at an Actual Studio on ADAT Tapes, and rocking a crowd, even if it was at church. The first original Beats I ever rocked over were produced by two brothers, DJ MORPH who produced the first 2 beats for my group ANTI-SKEPTIC with my brother Tito ROR Pagan, and EL PRO the official Producer/MC of NETCASTERZ. Years passed and everyone grew up and went there separate ways, but MORPH & EL continued building, and connected with Broward MC Eddie Nigma to form the group DESCENDANTZ. With a sound that's 200% Official East Coast Boom Bap and the technique on the mic, mpc, and turntables to go toe to toe with any industry ensemble, DESCENDANTZ have returned in the midst of the Pandemic with some much-needed words of wisdom and hope. The are also packing enough firepower to put down a stamped of elephants so listen closely, but carefully. Could be a Matter of Life and Death.

BREEZE EVAHFLOWIN: OLD MAN FALL
All year the New York Underground legend known as BREEZE EVAHFLOWIN has been blessing Hip Hop heads with his "OLD MAN" Series. Starting on Jan 1, he blew into our inbox with OLD MAN WINTER a blizzard of an album produced by DJ STATIC. This was at the beginning of the year when Breeze was still helping to organize the CIPHER IN THE CIRCLE gatherings in Broward every month. Then COVID hit and everything crawled to a stop. Everything except for BREEZE that is. The homie turned his time self-quarantine into quality time with his family and his craft. He soon hit us with the follow-up, OLD MAN SPRING produced by KROME, and the group project DEEP BREEZE: THE POWER COSMIC where Breeze exhibits his deep love for Comic Books. He now gives us the culmination of his seasonal series, OLD MAN FALL, which displays the EVAHFLOWIN MC at his most mature, touching subjects like aging in the game ( DAD RAP), Commitment to his Marriage ( WRITE ME A LOVE SONG), Our generation's obsession with their mobile device ( ON YA PHONE…. I could hear my wife throughout the chorus), and Responsible Practical methods of making Social Change (PAY TO LIVE). In reviewing the album and the series as a whole, I noticed the series is missing an OLD MAN SUMMER, but Breeze has been dropping enough heat all year to make up for it. Listening to the series will give you a much different view of this cluster fuck of a year.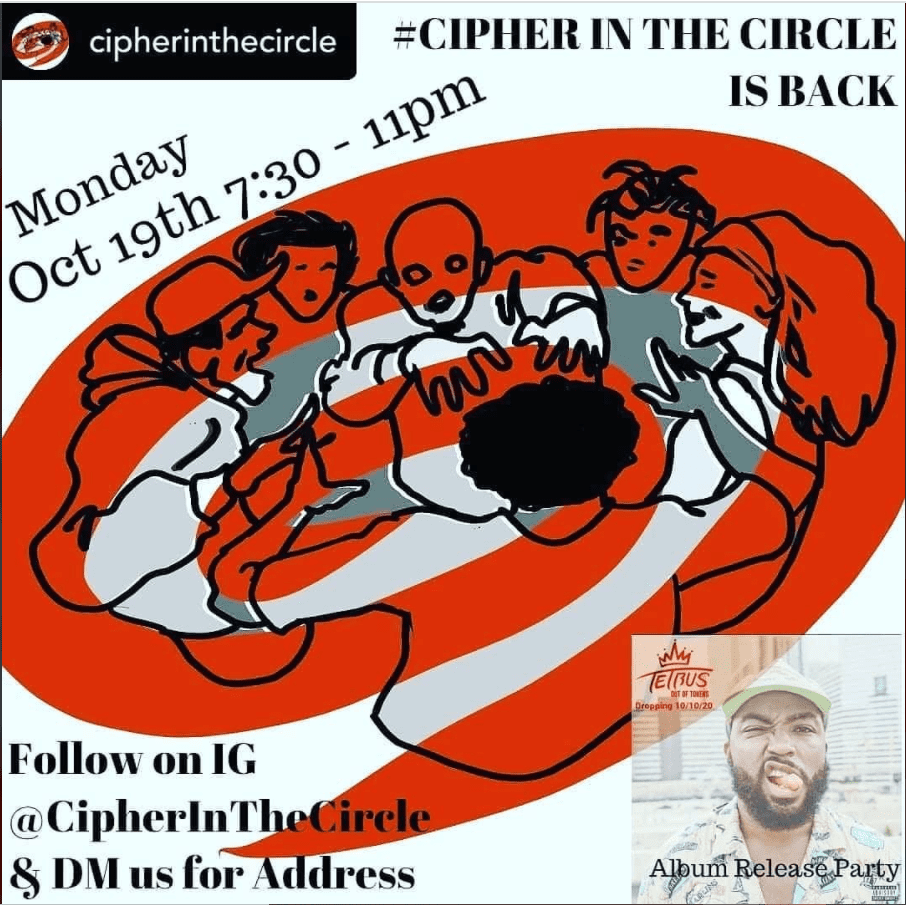 OSKEP TICAL – PHASE
Miami Veteran OSKEP TICAL has been laying back to back bangers as of late. Representing the UNDERGROUND CYPHER CREW, O presents his new single PHASES. He's got alot to say and natural ease in telling you the hurtful truth to your face. I'll let the song speak for itself and go more in depth on the Artist, his history in the Miami Hip Hop Scene, his crew with Legendary Miami BBOY / Writer / MC CHILLSKI, and his upcoming projects when we do the Full Page write up on OSKEP TICAL this coming week on #CyphLyfeBlog. Make sure to subscribe so you can catch the write up when it drops.
VERBAL KENT x THE OTHER GUYS – THOUSAND LOVE SONG
One of my favorite mc's of the past 10 Years. VERBAL KENT made his presence known as a member of the Mega Group UGLY HERO with RED PILL (CHRIS ULRICH of MelloMusic Group) and APOLLO BROWN. Since then he has dropped some solid solo projects and some of the Hottest Group Projects of 2020 with DUELING EXPERTS ( VERBAL KENT & RECOGNIZE ALI) and IRON WIGS: YOUR BIRTHDAYS CANCELLED ( KENT, SONNI JIM, VIC SPENCER). He joins his Ugly Hero mic mate CHRIS ULRICH on this heater by THE OTHER GUYS. A beautiful Love Letter to his Passion? His Music? His Wife? Art is up to the observer to interpret, Let us know what you think in the comments.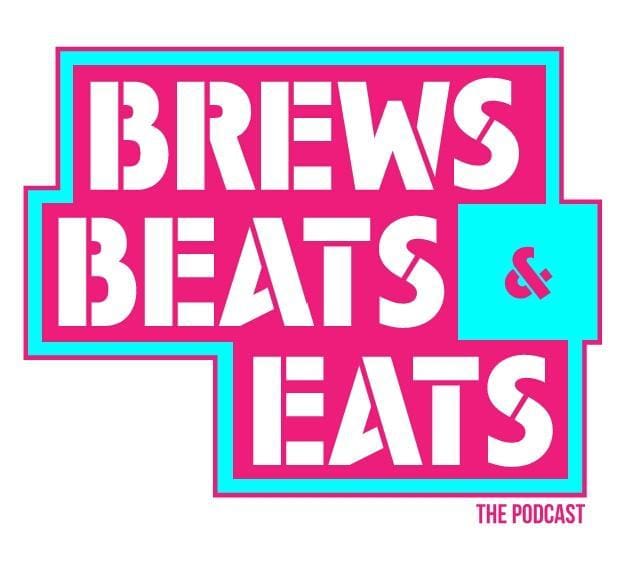 DIVINE DON JULIO x OCHY OCHOA – SUPER OCHOA BROS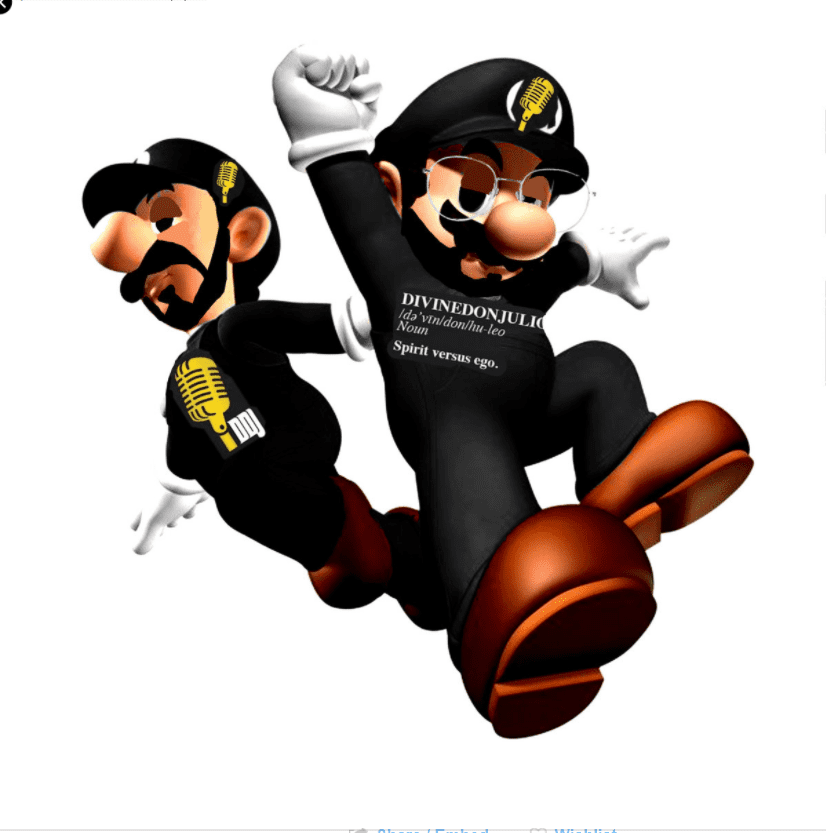 CLICK HERE FOR MUSIC – https://divinedonjulio.bandcamp.com/album/super-ochoa-bros
One of our favorite spitters from out the City of Progress, HIALEAH, is back to keep the South Florida heat sweltering into Autumn, and this time he brought family. We talking about the Young Don, DIVINE DON JULIO, and his brother OCHY OCHOA aka THE SUPER OCHOA BROS. We've hear Julio trading verses before with his Cousin, Hialeah Vet CAVEMAN BLESSON, but this is the first time I've heard his brother on the mic, and this short ep leaves me wondering why? The two complement each other fantastically on all 4 tracks. This is more of a mixtape Vibe as they rhyme over well known beats (OTIS, ROCKWILDER), but they use the small amount tracks to deliver a big message. There is a new team on the scene and they ready to run through this Game. Press play and watch your respect for them grown like you ate a Red Mushroom.
BAKED PLISKEN – BRICKS & BOMBS
Producer, MC, & NATION ON DOPE Representative BAKED PLISKEN has been on fire this year. Dropping single after single, project after project ( STUCK INSIDE, and Instrumental Tapes FOR THE CULTURE, BEETS FOR EATS, & LIFES A BEACH). He hit us with this masterpiece of melancholy, BRICKS AND BOMBS which brings us a PLISKEN in full form, fully aware of his flaws and wearing them like a badge of honor. Not showing to much hope in the future, but somehow finding the will to Level up in all angles of the craft he has set his hands and mind to. BAKED PLISKEN is one of the artists I'm most excited to hear a complete album from coming out of Kendall. What he has given us so far leads me to believe it won't disappoint.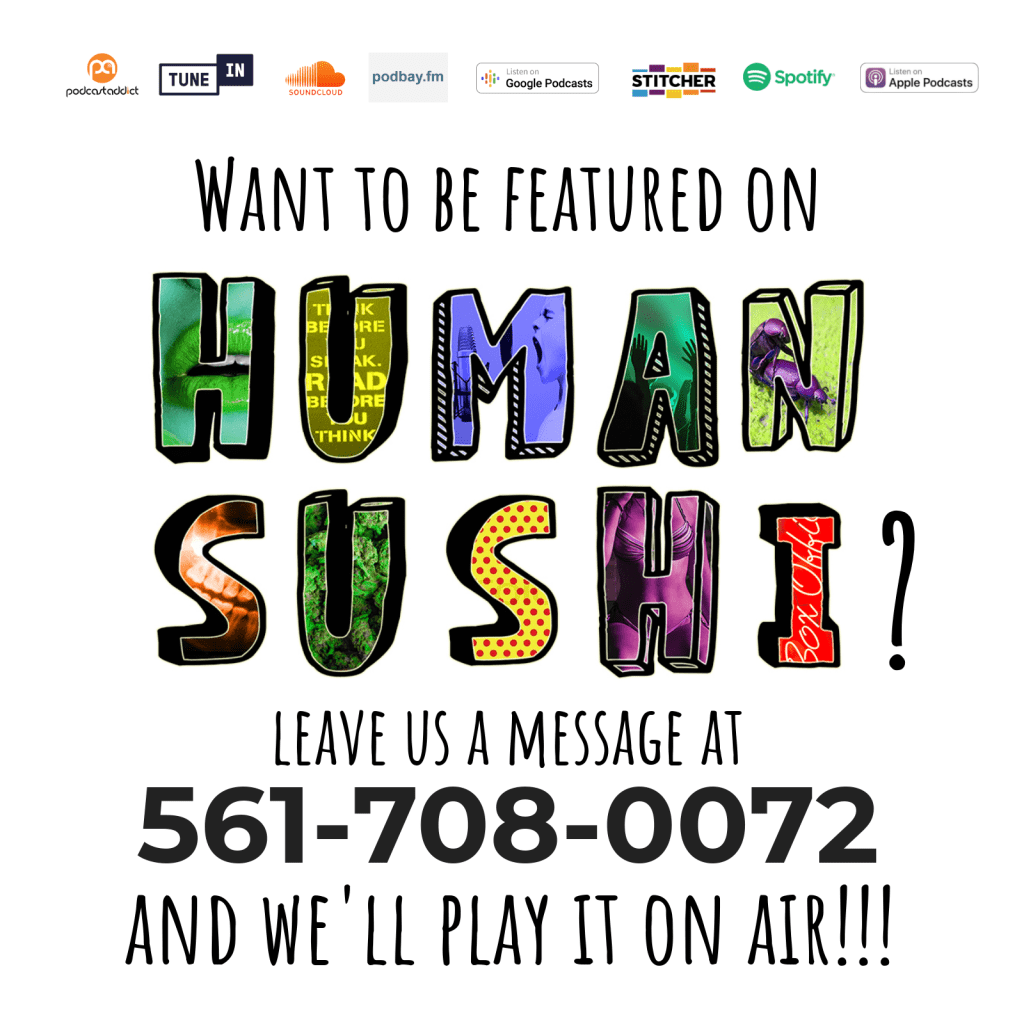 VOODOO DOCTERZ – VOODOOLOGY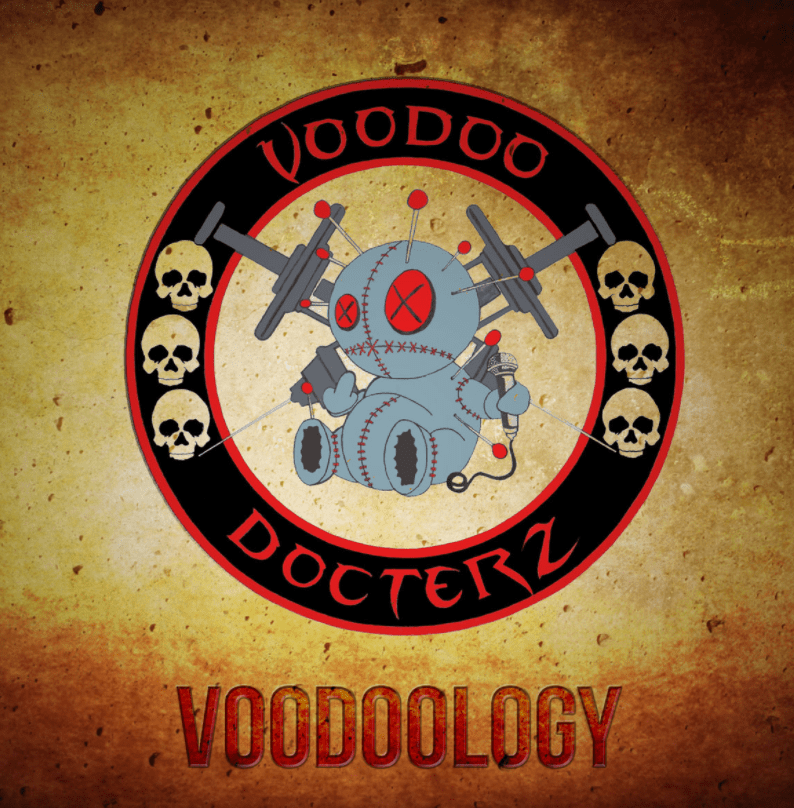 CLICK LINK FOR MUSIC https://voodoodocterz.bandcamp.com/
#WVCCRadio doesn't only play Local Hip Hop. We pride ourselves in introducing our South Florida followers to the best in National and International Underground/ Indie Hip Hop artists. This week we connected with SKINNY BONES, a producer from the Netherlands who's worked with some of the hottest up and comers in the Underground right now. I asked is SKINNY if he had any new music we could showcase and he blessed us with this gem right here. THE VOODOO DOCTORZ: VOODOOLOGY is the Debut Release from the crew made up of Status The Shokwave, ILLtemper, Ajax, Jace The Truth, Ciphurphace, Silentmind, L.E.O., Mo Rukuz, Shyste & Eclyse. With a vibe reminiscent of early Army Of The Pharaohs mixed with Living Legends, the crew lays down a steady stream of suppressive fire to keep your head bobbing. Voodoo rituals in October. Sounds like perfect timing to us on this side of the Atlantic.
ECTO-84 – THEDESTRUCTOR:EP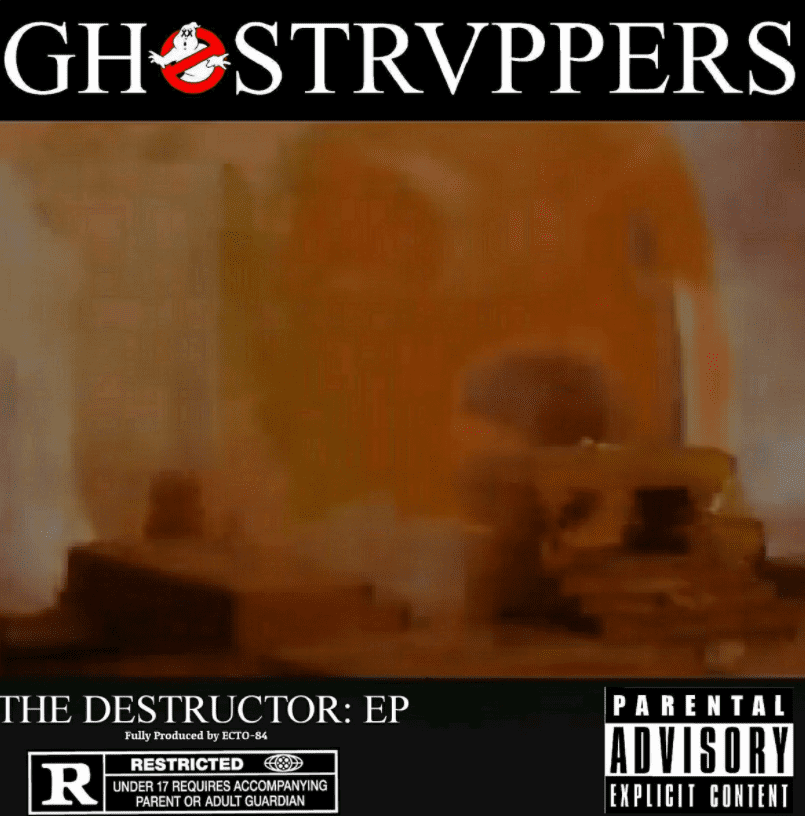 PRESS THIS LINK RIGHT FUCKING NOW!!! DONT SLEEP https://ghxstrvppers.bandcamp.com/album/thedestructor-ep
While we on the topic of October and the obsession we have with the Macabre in this country, let's watch this remix of an old school classic. Producer ECTO-84 explained to us during our interview with him and BK Shooter K-BURNS, that he grew up a fan of the Ghost Busters Movies, as did any 70's/80's baby. This has led to not only the inspiration for his monicker but also the creation of a series of projects paying homage to the franchise (DVNV, ZUUL, TERRXR DXGS, GOZER). Now he gives us #THEDISTRUCTOR:EP, a monster of an album, haunted by the voices of some of the Undergrounds Nastiest Ghouls. LORD JUCO, CHUCK & LOCK, HAZE, BOB ROCK, K-BURNS & KILLA KALI but on a Blood Fest that will keep awake long after the wee hours of the night. The intermission clips give you just the right amount of nostalgia to make the gore palpable. If you like what you hear, copp yourself a physical of the extended version with bonus tracks featuring MAK P and MAGNO GARCIA
SONNY JIM – TAILOR MADE OSTRICH
One more before we say goodbye for the weekend. The Big Homie PAKA DA PLUG hooked us up with this pack this morning and told us to give everyone a free sample. When the first Hit is Free, you know the product is fire. Come get a Wiff of SONNY JIM: TAILOR MADE OSTRICH. It might just be me, but the British accent over smooth productions is addictive to me as the voice on GURU or BUTTERFLY of DIGABLE PLANETS. Its as distinct and grimey as a New York accent in my opinion. SONNY uses his distinct vocal chords to strum over some of the nicest productions I've heard in this new wave. Let this shit ride on a Saturday or Sunday morning, it might get you in the mood for Tea or something. posh like that.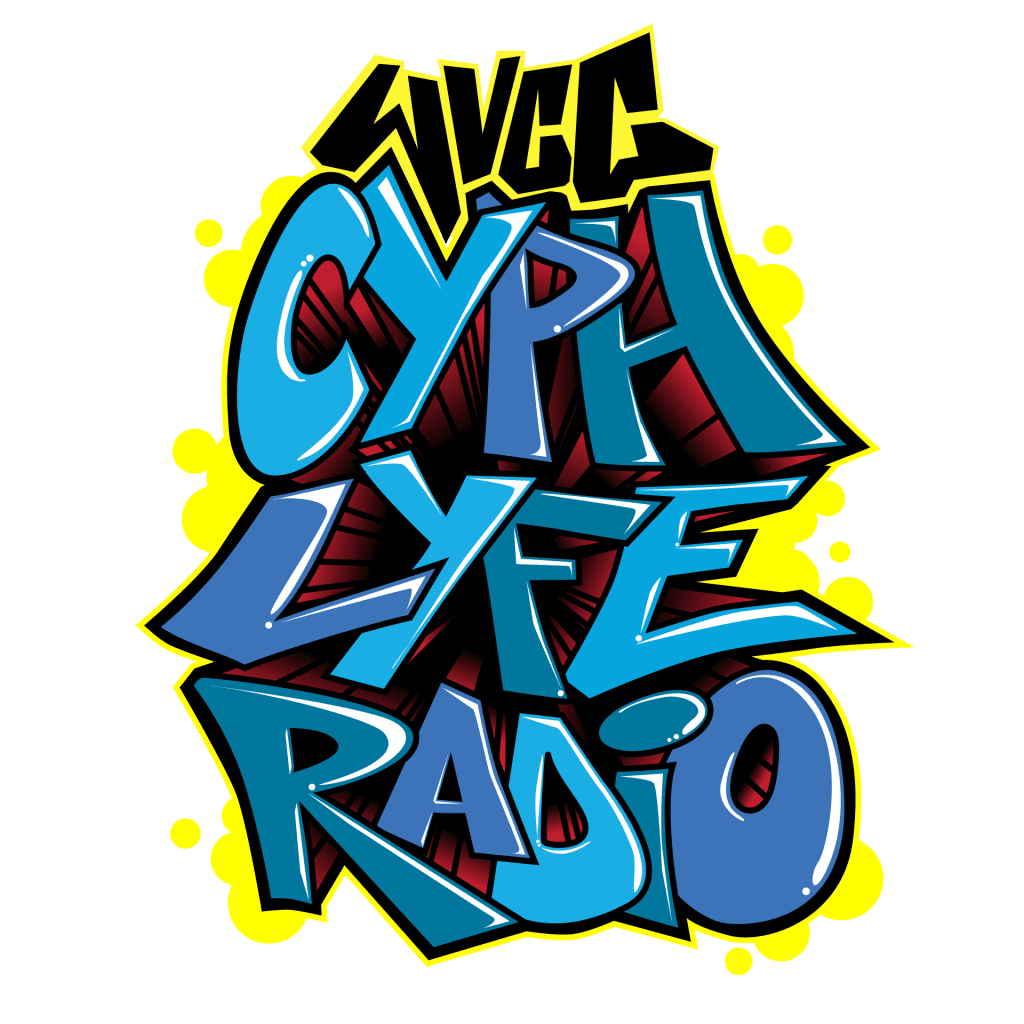 That should get you over the Weekend. If you need more next week we will be live on Tuesday and Thursday 9-12 Midnight
Streaming LIve on Twitch #WVCCRadio twitch.tv/WVCCRadio
Take a quick minute to Subscribe to the new page and leave a comment below.
Till next week….Be good to each other, forgive each other, lets give each other our flowers before this year takes anyone else from us.
8ch -Vice City Cypher – #WVCCRadio
.